Scan Clothing Barcode: Get The Best Code For Your Item
Nov 25, 2022 - Views: 3314 Share
Scan clothing barcode: what is it?
With the help of barcodes, the fashion sector has the possibility to advance in the digital age.
Do you want to make use of barcodes to market your clothing brand?
Let's check out this comprehensive guide on making QR Codes for clothing labels that includes best practices and beneficial use cases for your retail brand to learn more!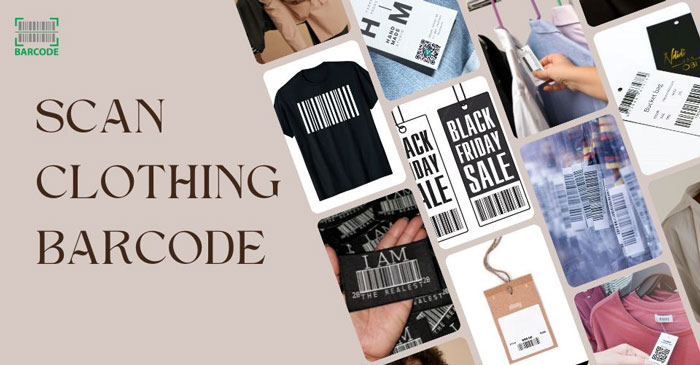 A guide on scan clothing barcode
Scan Clothing Barcode: What Is It?
The usage of dynamic QR codes has not yet achieved its full potential globally, although it has been widely adopted in several nations.
This also applies to fashion and clothing firms.
Brands, for example, can employ QR codes to lead to a PDF containing advice about safe clothing cleaning.
QR code on clothes can also be used to authenticate a clothing line or to display a movie of how it is created and the brand's narrative using a video QR code.
As a result, QR codes can link a business to customers, fostering transparency, trust, and confidence.
Zara, for example, placed a QR code on their window display that directed scanners to their online site.
This eliminates the need for customers to visit a real business.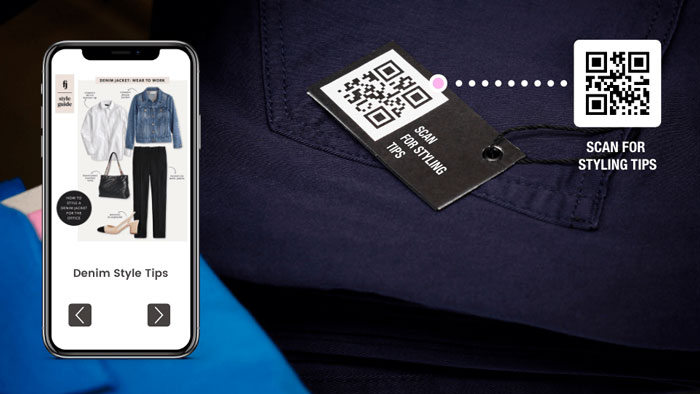 Scan clothes barcode
7 Benefits Of Having QR Barcode On Clothing
Because QR codes have a lot of potential for engaging customers. Let's look at how QR codes on clothing labels can benefit fashion businesses.
Establish a new fashion standard
Make your clothes labels more unique by assisting customers in visualizing their new look. 
You can exhibit clothes on models ranging in size from tiny to plus size in a sequence of photographs that visitors can scroll through, bookmark, and watch later at their leisure thanks to its mobile-friendly structure.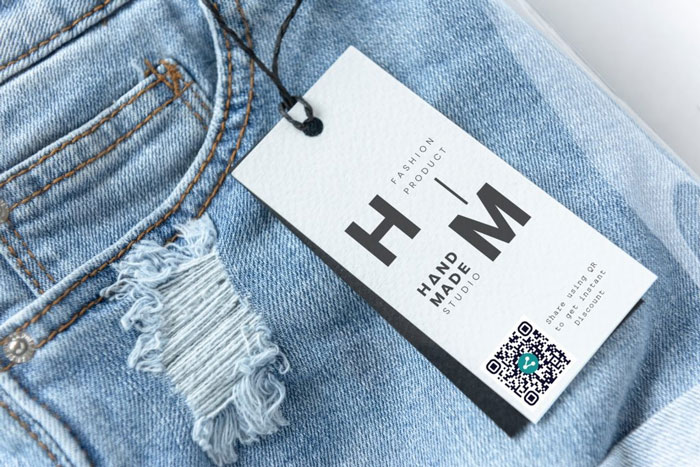 Establish a new fashion standard
Indeed, QR Codes are a one-of-a-kind technology that allows your company and brand to be a part of this rising trend.
It seeks to diversify while also promoting inclusivity and linking you to various online communities.
Marketing value
As a brand, you must be able to differentiate yourself from the competition, and QR codes are an innovative way to tell your customers about your story and link your shop's website.
Video QR Codes on clothing tags can help explain the story of your clothing line, from inspiration through production, and from the textile industry to fashion merchants. 
Adopting a brand transparency approach fosters customer trust in your firm, resulting in more interaction with your apparel lines.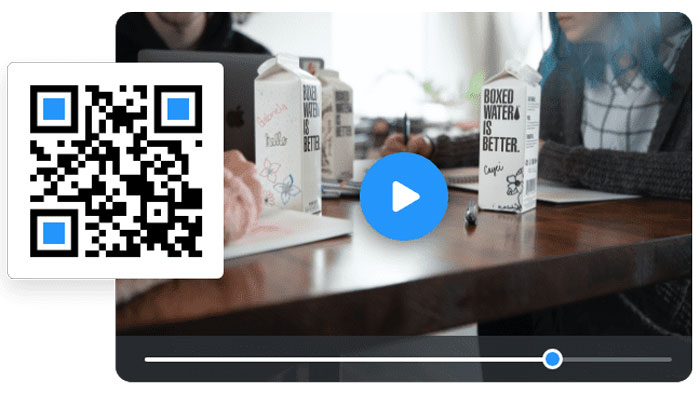 Marketing value on Video QR code
Increase your sales by immediately printing a Dynamic URL QR Code on your apparel label, which allows you to link scanners to any destination URL. 
For example, your internet store.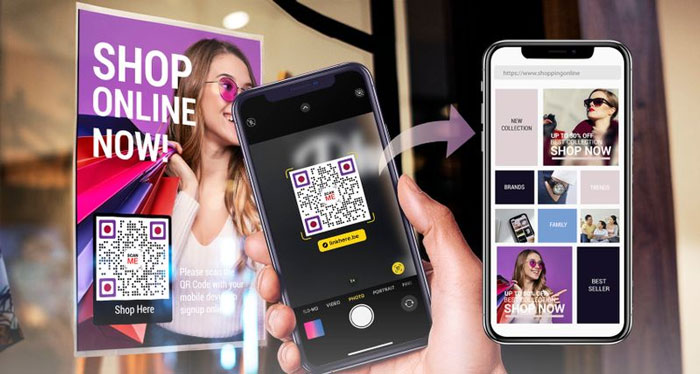 Shop website link
This implies that instead of losing a client because they can't discover their favorite style in the proper color or size, QR Codes will increase web traffic and revenue.
Cause-driven campaigns
Integrating more digital technology into fashion and retail stores results in more than simply a smooth offline-to-online buying experience.
By combining a link to a contribution website with a Dynamic URL QR Code, you can give back to your community and express what organizations you support.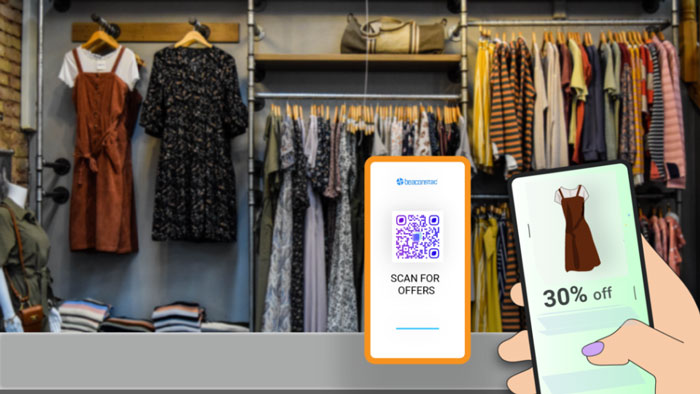 Cause-driven campaigns
Advertisement
You can promote your brand by using clothing and QR Codes. 
If you'd like to provide the services of a trainer or nutritionist at the gym through your own app, you may print an App Store QR Code or a Feedback QR Code on T-shirt uniforms of your staff members. 
All of your social media networks would be accessible after being scanned, increasing the number of followers you have.
Advertisement
Connect the QR code to your social media accounts
Simply connect your consumers to your social media accounts, like Facebook, by using QR codes. 
Additionally, you can utilize a QR code to connect all of your networks via social media.
Similar to how QR codes enable people to take images, upload them to social media, and scan tags.
Customers feel a feeling of ownership from the clothes manufacturers that include QR codes into their clothing labels by including them in the brand's narrative.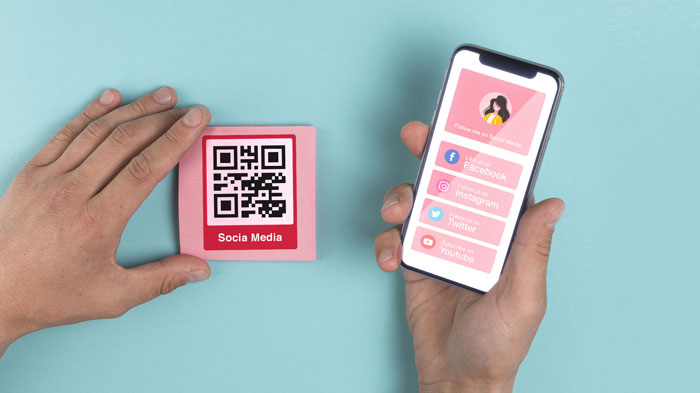 Connect the QR code to your social media accounts.
Also read: Barcoding system for small business
How To Make A QR Code On An Item Of Clothing?
Making T shirts with QR codes or on another item of clothing is an easy process. 
You can do it just with 6 steps below.
Select the kind of QR Code you want to appear on your clothing by going to QR Code Generator. We advise utilizing the URL QR Code.

Type the URL of your website

Add a frame and the "Scan Me" logo to your QR Code to finish customizing it

Choose colors that go with your own taste or the branding of your business

To get your QR Code file in.jpg format, click "Download"

Include your newly made QR Code in the pattern of your outfit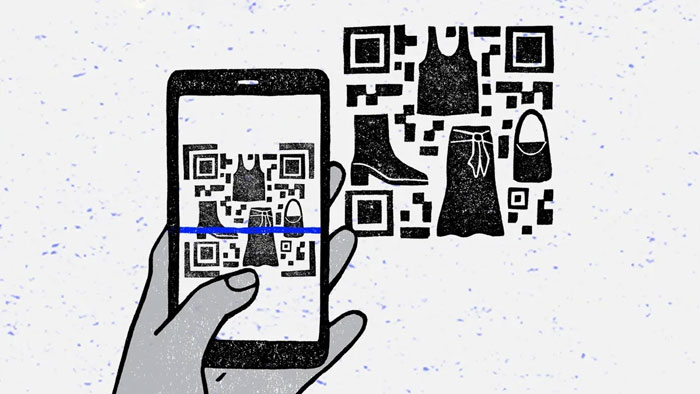 How to make a T shirt with QR code?
Tips To Get The Best Clothing Barcode
Creating barcode codes is easy and takes seconds. 
Here are some tips to get the best clothing barcode and achieve your marketing goals. 
Choose the right type of QR code
There are many different types of barcode with different purposes. Make sure you use it correctly.
URL QR Codes - ideal for sharing website information or directing clients to mobile commerce sites.

Social media QR codes - perfect for trade shows and other gatherings where you meet potential clients or consumers.

Feedback QR Codes - great for including on clothing tags so that consumers can score their interactions with store employees or how much they like particular goods. 

Email QR Codes - great for product-related inquiries or returns.

SMS QR Codes - ideal for getting users to send you a brief SMS message with a query. Fantastic for events and music festivals outside of major cities where there might not be a reliable internet connection.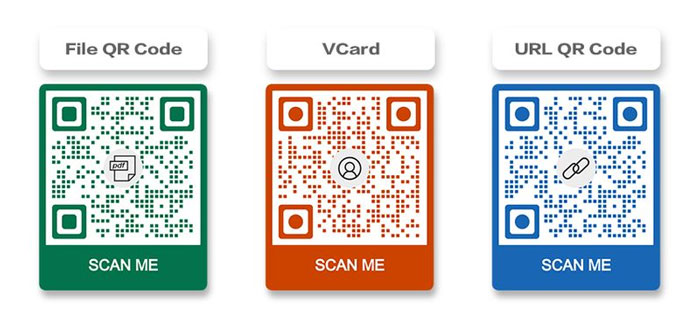 Choose the right type of QR code
vCard QR Codes - a fun method to convey information about your content by printing it in the form of a QR code clothing straight on your T-shirt. 

QR Codes with Plain Text – These codes are static and cannot be altered.

Bulk QR Codes - ideal for producing a large number of codes at once with static, dynamic, and one-off options.
Create an attractive visual QR code
Because our brain receives 90% of its information visually, creative pictures have an impact on people's long-term memory.
Making a stylish and elegant visual QR code inspires creativity and opens up support for the local arts sector.
Your ticket for creating visually beautiful QR codes for fashion is ready.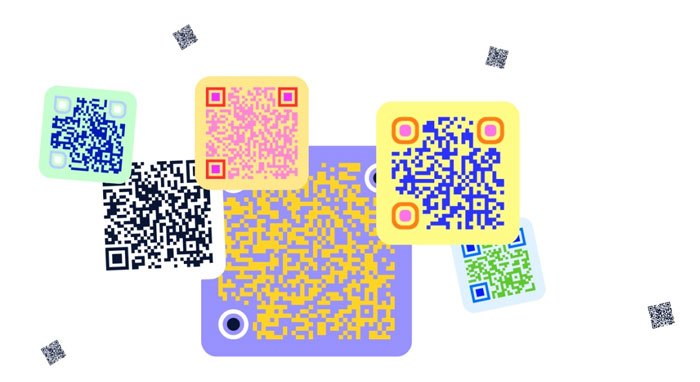 Create an attractive visual QR code
Add your shop signature on clothing
By adding important items in QR codes, such as logos, photos, or symbols, consumers are more likely to remember the code and the object.
Additionally, since it prevents users from identifying your QR code as spam, it makes your QR code appear expert and scan-worthy.
This technique can quickly provide consumers with a general idea of what QR codes are all about by utilizing your brand's emblem and iconography.
Customers may perform a clothing scan with confidence since it contains safe and secure characteristics in this way.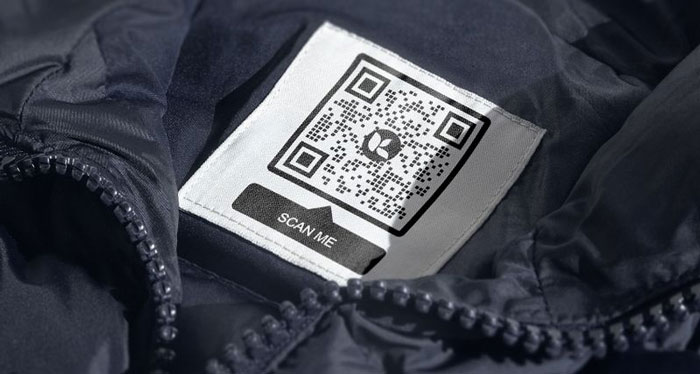 Add your shop signature on the clothing
Apply a frame and CTA in your QR code
Your QR code will be more likely to be scanned if you include a frame and clever clothes scan tags.
This tip can assist you in developing distinctive yet identifiable branding in the fashion sector.
Great call-to-action phrases for your clothes labels are "Scan to Know More," "Scan to Reveal," and "Scan to Unveil Secrets."
Choose the right size
Because the scanability of a QR code is critical in delivering information to the person who scans the QR code, a user's top priority is to select the proper size of the QR code.
The chance of scan delays is reduced by storing the QR code in SVG format and resizing it to fit the available area on your product, brochure, advertising post, etc.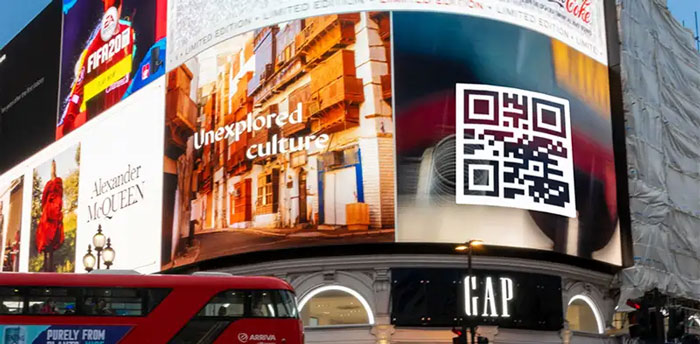 Choose the right size
The suggested size for short-range scans is 2 x 2 cm (0.8 in x 0.8 in), while the distance between the QR code and the barcode reader for long-range scans is 10:1. (e.g. 20 m distance equals 2 x 2 m QR code size).
Additionally, the distance of the scanner divided by 10 is the measurement formula for an efficient QR code scan.
Shop for the best barcode scanner here
Keep a clutter-free QR code on clothing
The only goal of QR codes is to facilitate quick and accurate scans.
However, there are two sorts of QR codes that may be generated: static and dynamic QR codes, which can both be used to incorporate the information in the QR code.
The quantity of data that must be included is minimal since Static QR codes can only encode information using their pictorial capabilities.
Dynamic QR codes are the greatest sort of QR code you can rely on to prevent having pixelated QR codes if you need to include big amounts of data.
When the reading of the QR code on your clothing tag is essential, the graphics of the QR code should be clutter-free to prevent any poorly constructed QRs.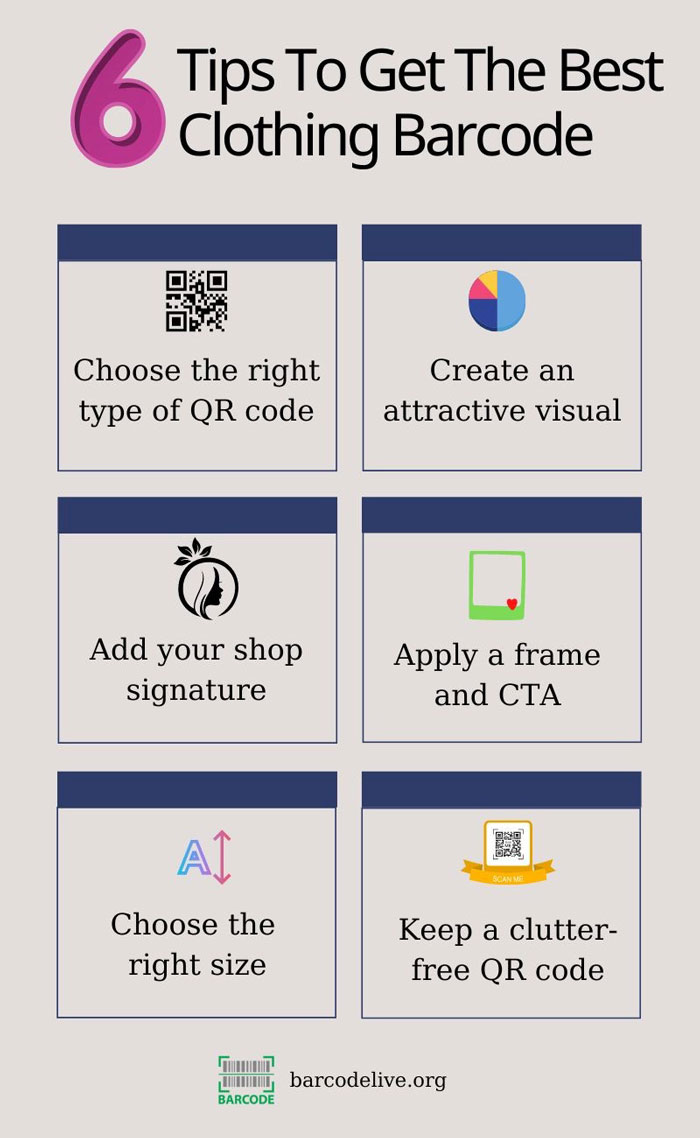 Tips to maximize your clothing barcodes
Read more: Drivers license barcode
Inspiration Examples Of Great QR Clothing Barcode
We've included a few creative examples of QR Codes on clothes to get you started.
Retailers
There weren't many people who knew about the plus-size selection at Elle Boutique. 
They wanted to make their new lookbook come to life in a way that would engage shoppers with their garments and add diversity to the fashion industry.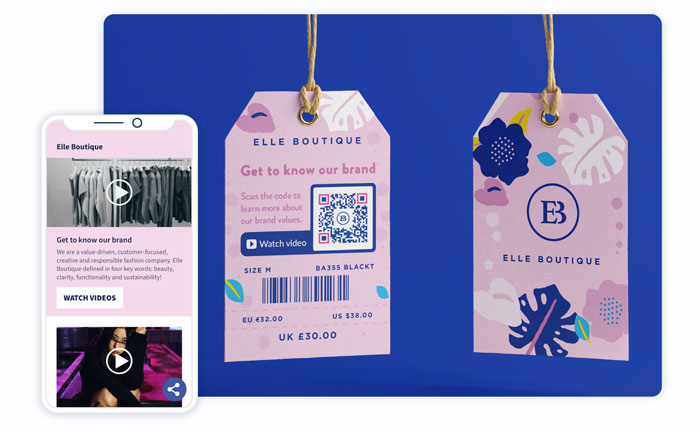 Inspiration example of great QR clothing barcode
Taking inspiration from the #theREALcatwalk, they included a CTA inviting customers to scan the Video QR Code on their clothes labels to learn more about their plus-sized styles. 
They now had a fun approach to demonstrate several looks and styles so anyone interested in purchasing could get a better notion of how one item would fit.
Home Repairs and Maintenance
Happy House Crew wants to provide their clients a chance to express their concerns or happiness with their job. 
They determined that the simplest and most cost-effective solution would be to produce and print our Feedback QR Code on their uniforms. 
When the Code was scanned, it took the user to a personalized website with categories and subcategories for review. 
Once submitted, the feedback was delivered straight to Happy House Crew's preferred email account, making it easier for them to examine at their leisure.
Musicians and Artists
It might be difficult for people to remember to look up their favorite band online during a concert in order to stay current on their releases and activities. 
Knowing this, the Three Sparrows sought to boost traffic to their internet properties. 
The one item that guests were most likely to leave with was apparel products, so print a social media QR code on it to make it simpler for them to follow you on Facebook, YouTube, and Instagram.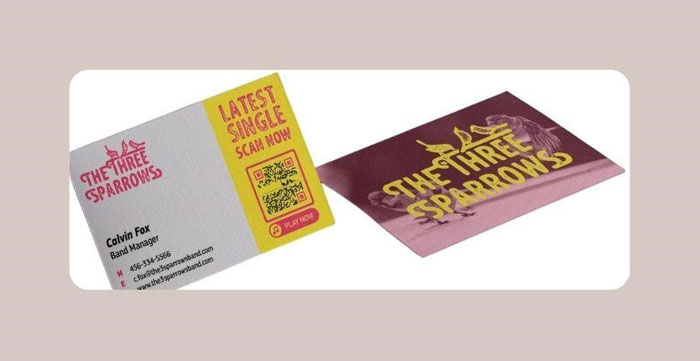 Musicians and Artists
You can watch this video to review all the discussed information:
Frequently Asked Questions (FAQs)
1. Can you scan a QR code on clothing?
You certainly can. 
However, QR Codes on garment labels are frequently too tiny to be read by smartphone cameras and QR scanner programs. 
A QR Code on a garment label should be at least 2 cm x 2 cm in size to be scannable.
2. Is there an app to scan clothing tags?
Yes. 
There are many clothing barcode scanner apps that can help you scan clothing tags such as NeoReader QR,  Barcode Scanner App, Barcodelive,...
You can use one of these in daily life to easily and quickly get information about the product you want.
3. Can you scan a barcode on a shirt?
Yes, you can do that. 
Clothes are used with QR Codes. You can easily create a QR Code for clothing by choosing the best QR Code generator and adhering to the best practices.
Ending Words
It's your time now! After reading our article about the benefits of having barcodes on clothing as well as ways to scan clothing barcode", we hope you have all the information you need. So, why not create your QR codes for your clothing shop?