5 Best Barcoding System For Small Business [UPDATED]
Nov 15, 2022 - Views: 2003 Share
Not only are large box stores using barcodes. A barcoding system for small business is crucial to a smooth operation.
For instance, you can scan product names onto orders and lists rather than typing each one by hand, which can save you a lot of time and effort.
Likewise, it is a good idea to get barcode software for your company to get the most out of business barcode.
All of this information will be discussed in this article, so make sure you don't miss out on any part!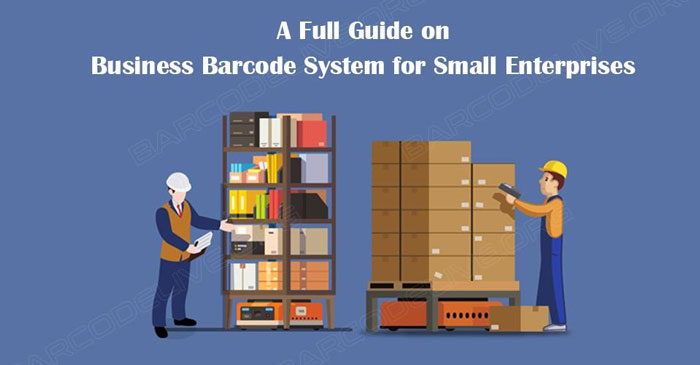 Why should you get business barcodes?
What Are Barcodes?
A barcode is a rectangular or square image that is made up of several parallel black lines and spaces with variable widths.
Products are marked with barcodes for simple identification.
Among many other applications, they are typically used on invoices to help with accounting, in warehouses to track inventory, and in retail outlets as part of the purchasing process.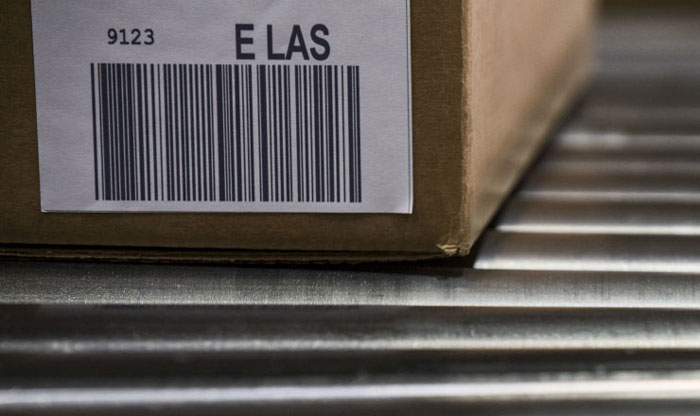 A barcode
There are many types of barcodes, such as code 139, PDF417, etc. 
Many barcode colors are available as well. You may come across a white bar code, for instance. However, it is not so popular.
A barcode is made up of various width bars and gaps that may be read by an optical barcode reader.
Why Use Barcodes?
The requirement for a barcode inventory system for small business while using a cash register is clear.
Barcodes have a variety of functions in business, some of which might amaze you.
Here are a few illustrations of why an inventory barcode system for small business is a smart option.
Manage inventory
Even for tiny businesses, managing inventories may be quite difficult.
You can't be prepared to meet client requests at any time unless you know what you have on hand.
However, if you always have a barcode on, you may scan it to know how much stock you have and where it is located.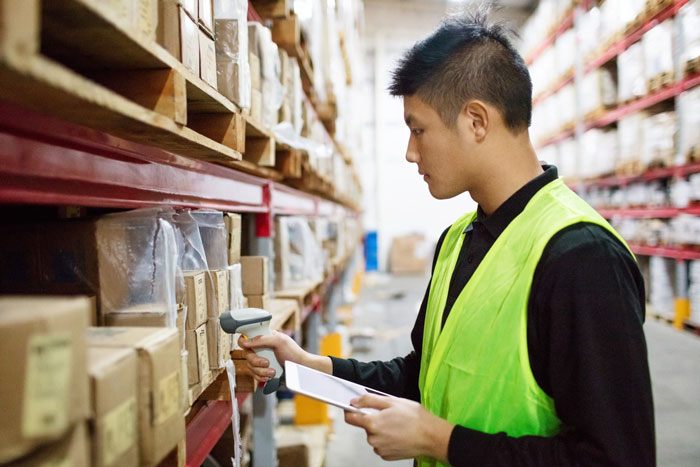 Using barcodes helps better manage inventory
Additionally, this approach enables rapid quantity updates, ensuring that your inventory counts are always current.
Work with accounting
Accounting software can be synchronized with a small business barcode inventory system. 
By enabling you to do things like create invoices and make modifications, you can speed up communication between accounting and other aspects of your company.
Keep track of parts
A barcode system can assist you in keeping track of the locations of all the different product parts if you're maintaining an inventory across several distinct sites.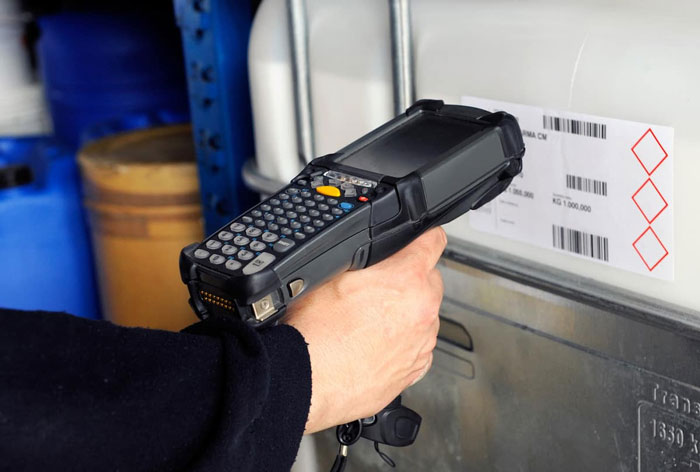 Barcodes help you keep track of parts
The system also allows you to check whether an item is stored at additional warehouses when you scan a single barcode.
This enables you to decide quickly whether it is necessary to transfer stock to remain prepared to satisfy client requests.
Make order management simpler
You can quickly learn the status of an order once you can scan a barcode. You can also make a new order with the same ease.
Even better, you may program particular goods to automatically reorganize themselves when the inventory reaches a predetermined level.
Plus you won't need to do much to ensure that you retain the proper things in stock because a small business barcode system automates your inventory management.
Small Business Barcode Inventory System
Utilizing barcode software that enables the creation and printing of labels with barcodes may be sufficient for certain small enterprises.
However, an inventory scanning system for small business that can manage orders and warehouse goods is required by other enterprises.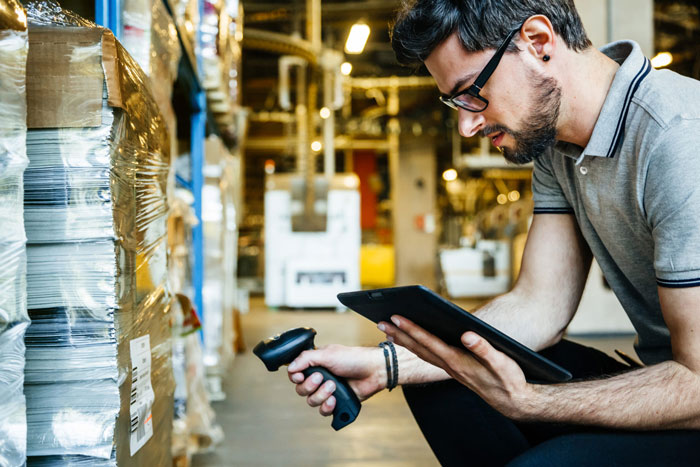 Barcoding systems for small business
Keep in mind that you must purchase a UPC barcode number if you possess the rights to the things you sell and you own a small retail or small business.
On the other hand, it is not essential to purchase a barcode if you sell products that already have UPC barcodes.
If you want, you can easily make a barcode by using an online barcode generator.
What Do You Need For A Barcoding System For Small Business?
Before asking how to set up barcode inventory system, you will need to prepare several things to get a barcode scanning system for small business. 
But don't worry, we are here to provide you with a detailed guide!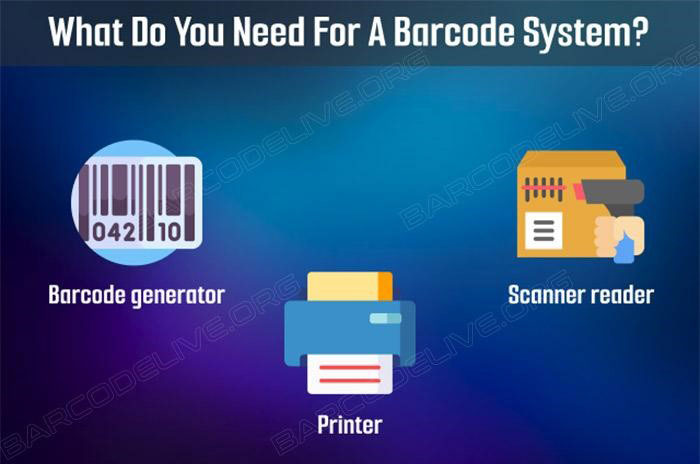 Requirements for a barcode system
Barcode generator
In order to create barcodes, you first need software. Barcode software for small enterprises is available in two different forms.
The first one is barcode generator software, which is designed specifically to create barcodes.
Barcode label software is also a good choice for small businesses since it enables you to add text, photos, and logos to the labels in addition to creating barcodes.
Printer
A printer is required next since printing your own labels is a must for a whole small company system. 
You can print the labels using roll printers for individual labels or many labels on a single page, based on the software you choose. 
High-quality barcodes are suggested for printing with laser printers, but inkjet printers can also be utilized.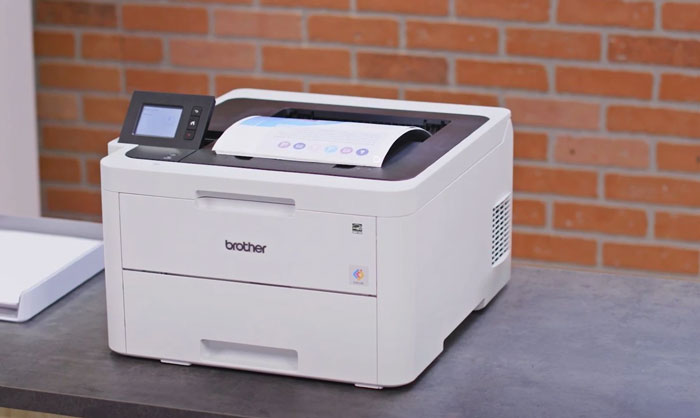 A laser printer
Scanner reader
You will also require an inventory scanner system for small business. 
Some useful scanners include wireless scanners and barcode scanners for computers.
Best Barcode Software for Small Businesses
As mentioned earlier, you will need barcode software for your barcoding system. 
Below is a brief comparison of the top 5 best barcode software for small enterprises in 2023.
HandiFox Desktop
For seamless data connection on mobile devices, use the award-winning HandiFox Desktop Inventory Tracking and Sales Management System is an ideal choice.
The program combines the greatest features of both worlds: mobile device flexibility in the field and desktop capability in the office.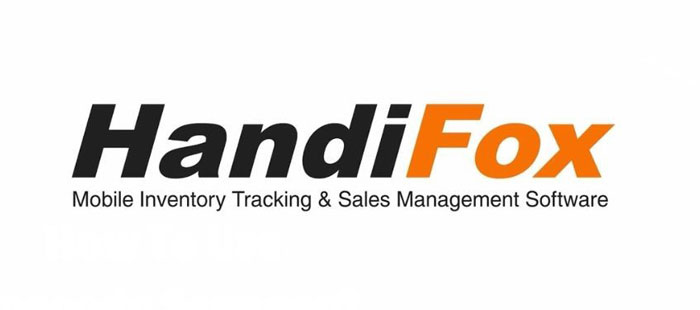 HandiFox Desktop
Fishbowl Inventory
The best production and warehousing management system for small to medium-sized firms is Fishbowl.
Its outstanding features can be names such as work order administration, manufacturer orders and bills of materials, inventory management, job shop floor control, material needs planning (MRP), and much more.
Either on-site deployment or cloud hosting are options for this solution.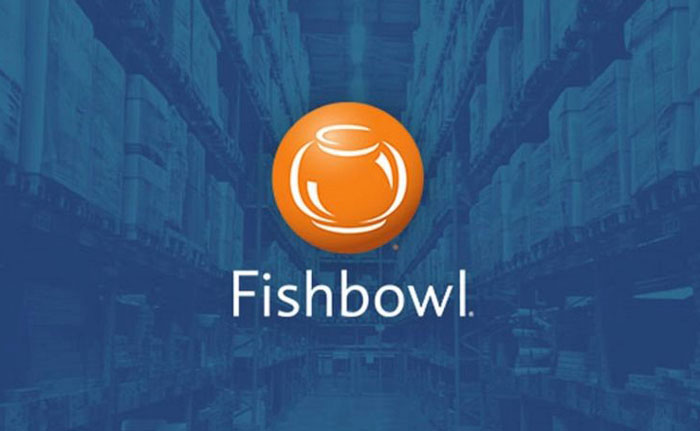 Fishbowl Inventory
Finale Inventory
A cloud-based inventory management system called Finale Inventory is simple to use and built to scale to the needs of a growing company.
Across all of the marketplaces where your products are offered, Finale Inventory makes it simple to control your inventory.
Also, by having Finale quickly sync inventory stock levels to your selling marketplaces, you can avoid overselling and bad reviews.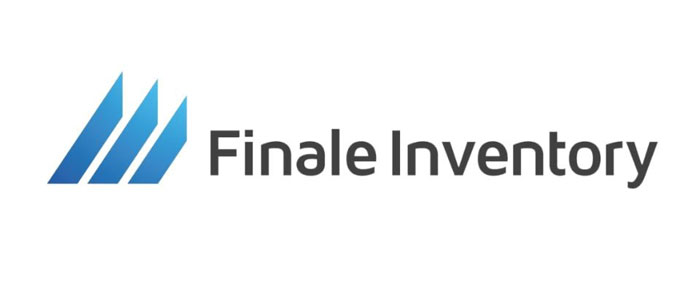 Finale Inventory
Acctivate Inventory Software
A functional hub for expanding small- to medium-sized manufacturers, distributors, and online retailers is Acctivate Inventory Software.
This tool enables full business management, like multi-channel sales, real-time visibility of inventory, purchasing, order fulfillment, and more, the sophisticated system fosters collaboration throughout the whole organization.

Acctivate Inventory Software
EZOfficeInventory
You may make informed business decisions with the aid of simple depreciation management and customized reports with EZOfficeInventory.
Also, you can scan RFID, barcodes, and QR codes with a mobile app to comply with regulatory agencies. 
This is essential for fixed asset management due to its location and maintenance history.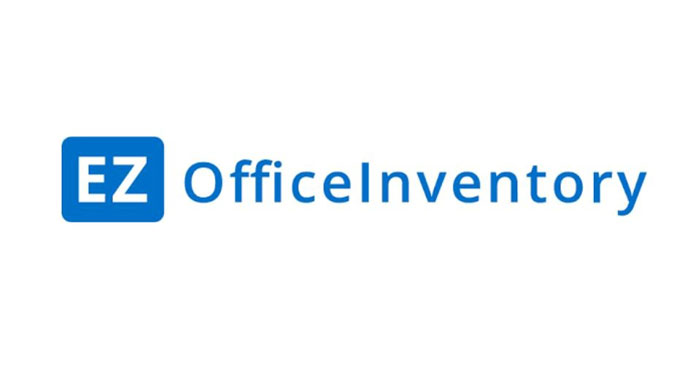 EZOfficeInventory
How To Make A Barcode Inventory System For Your Small Business?
To build a barcode system that satisfies your current requirements and grows with your inventory management needs, follow the below steps.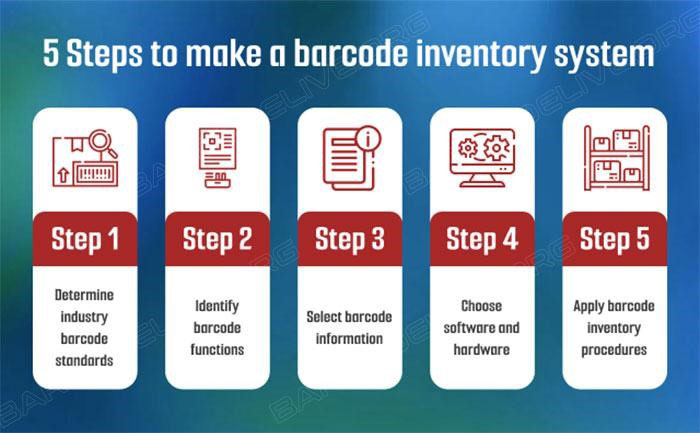 How to make a barcode inventory system?
Step 1: Determine industry barcode standards
The barcode you select for business-to-business (B2B) transactions must adhere to usage requirements and industry standards.
Keep in mind that the barcode size you need will also affect your decision.
You can consider several industry-specific barcodes below:
| | |
| --- | --- |
| Barcode type | Applications |
| Code 39 | Automotive and defense |
| Bookland EAN-13 | Book publishing |
| Code 128 | Supply chain management |
| Codabar | Healthcare and logistics |
| Data Matrix | Government, electronics, and retail |
Step 2: Identify barcode functions
The term "inventory" refers to a broad range of assets, including things you've manufactured, things you bought to sell, and things you acquired for personal use.
Thus, your accounting procedures will be aided by properly categorizing your inventory by function.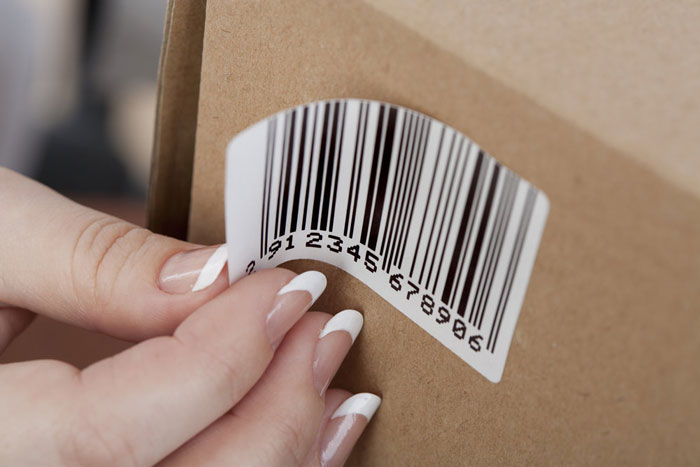 Determine the functions of your barcodes
For instance, tracking raw materials to completed items aids in calculating the cost of goods sold and tracking physical inventory that is permanent.
Inventory function categories may be:
Resell items

Raw materials

Finished goods

Packing materials

Maintenance, repair, and operating supplies
Step 3: Select barcode information
Determine what data you want to store in your barcodes next. 
Based on any industry standards, the amount of information you wish to encode also determines which barcode to employ.
Your POS system will apply the current pricing when the item is scanned during a transaction. 
Thus, you normally won't embed the retail price because it may change over time.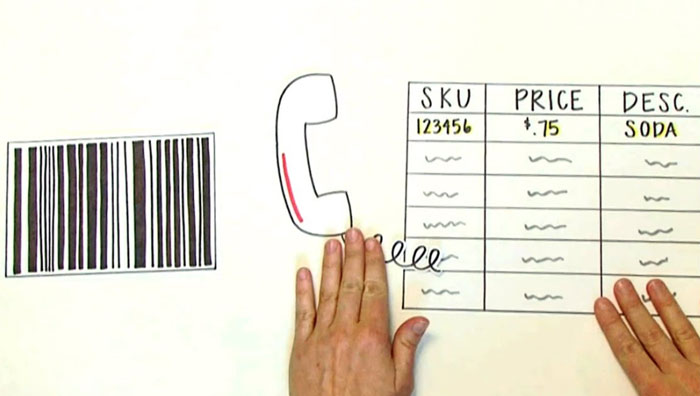 Decide the information held in your barcodes
You can include the following information in your barcode:
Purchase cost

Product name and description

Product category

Product size or color

Vendor information

Store or warehouse location
A two-dimensional Data Matrix barcode may encode up to 1,500 characters, while one-dimensional barcodes can only store less than 100 characters. 
A two-dimensional barcode's pattern becomes increasingly complex the more data it contains. 
For the best result, you should use 800 characters or fewer to maximize scanning efficiency and precision.
Step 4: Choose software and hardware
Luckily, you've prepared them in the previous parts, which are the barcode generator, printer, and scanner reader.
So, let's move to the final step.
Step 5: Apply barcode inventory procedures
For data accuracy, you must apply consistent inventory procedures. Best practices for barcode inventories include:
Define the size and location of barcodes: Barcode scanning is optimized by uniform barcode sizes and location on goods, boxes, or pallets.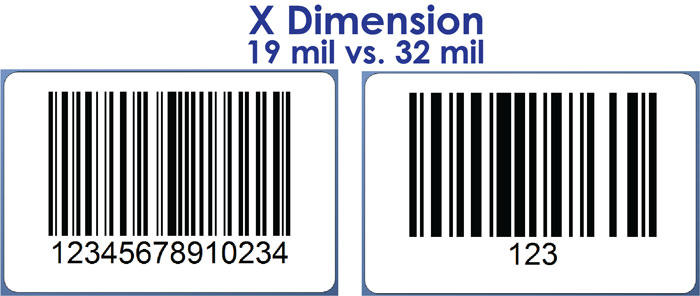 An example of barcode size
Set key performance indicators (KPIs) for your inventory: Knowing what you have on hand is only one aspect of inventory management. To free up cash held in inventory, employ inventory KPIs like stock-to-sales ratios, safety stock levels, sell-through rates, and more.

Employee training: Employers should educate their staff about using barcode inventory systems as well as the rationale behind the initiative. 
Conclusion
As you can see, a barcode system for small business brings your business a lot of benefits. Implementing your own system is not so challenging at all. Just follow our 5-step guide and you will get a barcoding system for small business.
If you like this post or have any questions, write in the comment section below to let us know!