Drivers License Barcode to Avoid Identity Theft [DISCLOSED]
As an ID has a barcode on the back, scanning it is the fastest way to confirm a person's identification.
But did you know that drivers license barcode vary in each state?
So when a barcode is scanned, various information specific to each state is presented.
For this reason, it is crucial to familiarize yourself with the various drivers license barcodes by state to know what to expect if you scan ID barcode.
Also, as fraudsters might not exercise due diligence or possess the capability to precisely copy a barcode, this can aid in the real-time detection of fakes.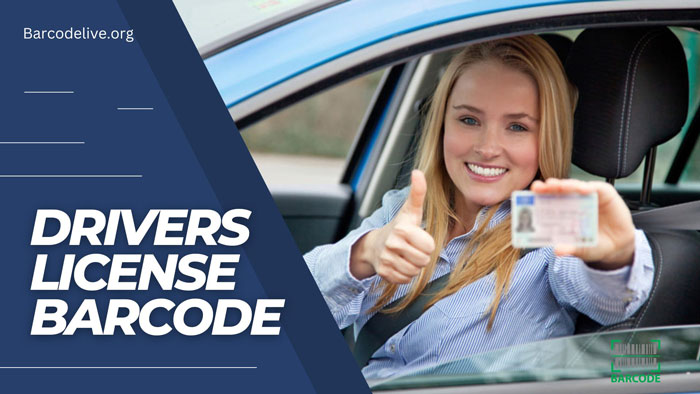 Drivers license barcode
Distinct Information on Drivers Licenses by State
Different ID data encoding techniques display varied information on each state's driver license barcode.
For instance, the barcodes on certain states' driver licenses, including those in Michigan and South Carolina, may only display a very small amount of information if scanned.
Consequently, they are simple to duplicate. 
The barcode on license from other states, like Washington and Wisconsin will have more detailed information, making it more challenging to duplicate.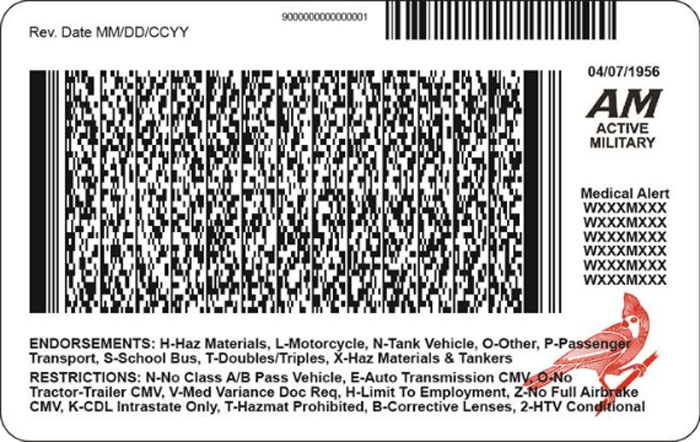 Driver licenses are different in each state
In other words, while some only show basic information, some may go beyond and disclose more specific information. 
One of the most important defenses against identity-related fraud is barcode technology, but unless you invest in the appropriate one, it's not a guarantee.
Read next: White bar code
What Driver's License Barcode Information Is Available When Scanning
The PDF417 two-dimensional bar code symbology is the minimum required machine-readable technology that must be featured on the back of the driver's licenses, as stated in the 2020 AAMVA DL/ID Card Design Standard.
The AAMVA specification also states that personal data on US driver licenses are stored using the PDF417 symbology. 
Important details about the cardholder are included in it, such as their name, gender, date of birth, height, etc.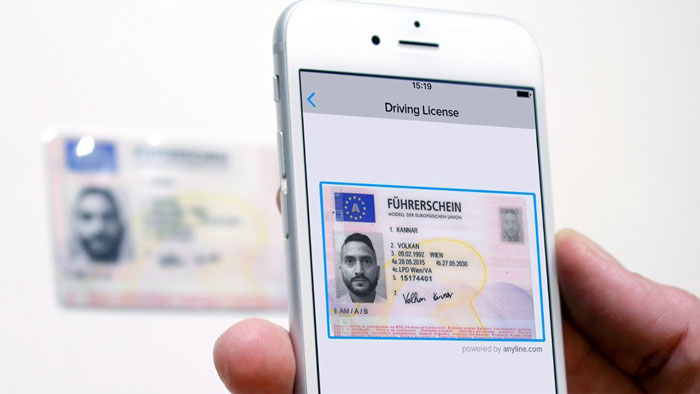 Some important information is included in the driver's license
The driver's license is utilized by numerous public and private institutions for age and identity verification.
Required data components are:
Family name

Given names

Date of issue

Date of birth

Date of expiry

Customer identifier

Portrait

Document discriminator

Signature

Others…
Why You Need A Good Barcode Scanner?
Unlike normal barcodes that can be easily read by a typical barcode reader, drivers license barcode needs a good one.
Identity thieves and imposters may now create fakes that are challenging to spot with the naked eye thanks to technology. 
Cheaper, shoddy fake IDs can be detected by a regular barcode scanner, but well-made fakes can be very difficult to spot. 
In fact, a lot of fake ID manufacturers take pleasure in their ability to replicate barcodes.
The main selling point for fake ID makers in their internet advertisements is their products' ability to avoid scanners that are typically used in bars and restaurants and other public places.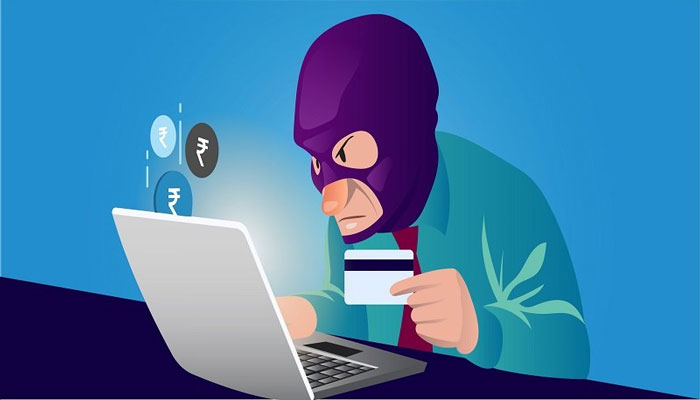 You need to avoid identity theft
Therefore, you need an ID barcode scanner that goes beyond the conventional procedures if you want to truly safeguard your organization from scammers.
You might therefore wish to think about utilizing the tried-and-true, legally acceptable identity authentication platform.
Read on for our recommendations!
What Kind of Barcode Scanner can Scan Drivers License? 
A rectangular black and white pattern known as a PDF417 barcode can be found on the back of your ID. 
Even though it doesn't resemble a typical barcode, the PDF417 code incorporates all the data on the front of your ID in a single code.
Many companies now rapidly verify your age or quickly collect your basic information to speed up the process of signing up for a service utilizing your ID barcode and a 2D Imager like the AirTrack S2.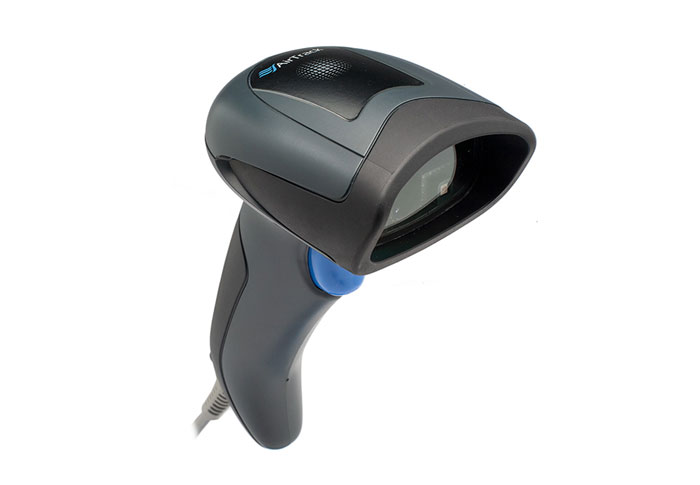 AirTrack S2 drivers license barcode scanner
The information contained in the barcode on drivers license is organized differently in each state, which is its sole true drawback.
The benefit of this is that the data in the barcode cannot be changed, and creating a false one needs precise knowledge of how each state stores the data.
We also suggest the Honeywell 1400g ID verification scanner, which has models made especially for reading PDF417 codes swiftly and precisely. 
You may check IDs at the checkout counter or at a live event using corded or wireless solutions.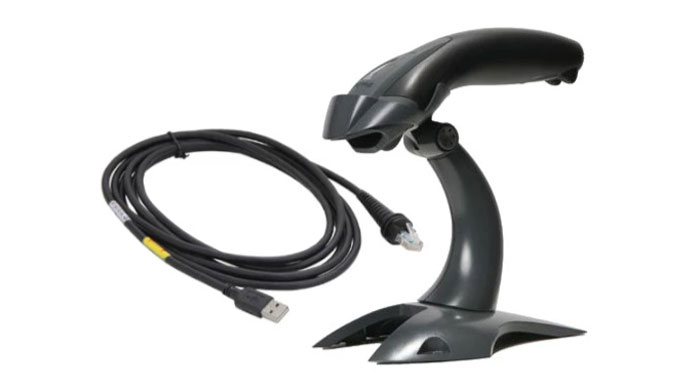 Honeywell 1400g ID drivers license scanner
Here you may have a question about "how to use a drivers license barcode scanner?"
Well, it is the same as how to use barcode scanner, so don't worry!
Frequently Asked Questions (FAQs)
1. What is the barcode on the back of a driver's license?
The PDF417 two-dimensional bar code symbology is the minimum required machine-readable technology that needs to be present on compliant DL/ID papers.
It is stated by the 2020 AAMVA DL/ID Card Design Standard. 
2. What is the strip for on the back of driver's license?
Name, address, and date of birth are all contained on the magnetic strip on the back of a driver's license, just like they are on the card's front. 
A person's Social Security number is not included.
3. Can barcodes be faked?
Barcodes can be copied. If you are able to see it, the attacker can fake it.
Even watermarks aren't flawless; despite the government's use of many, extremely complex layers of watermarks on paper money, counterfeiting still occurs.
Conclusion
Indeed, protecting your identity from identity theft is important. This personal information is included in your driver's license barcode found on the back of the driving license, you keep it carefully. We hope today's post on the drivers license barcode brought you valuable knowledge.