How to Pair Mismatched AirPods in 4 Effortless Steps?
Oct 05, 2023 - Views: 698 Share
Although losing an AirPod can be as annoying as losing an earring, you don't have to throw your AirPod away if you've lost its buddy forever.
We'll show you how to pair mismatched AirPods in this post, which is relatively easy.
You'll need your AirPods, your device, and the charger case to get started.
Then, follow our step-by-step instructions below!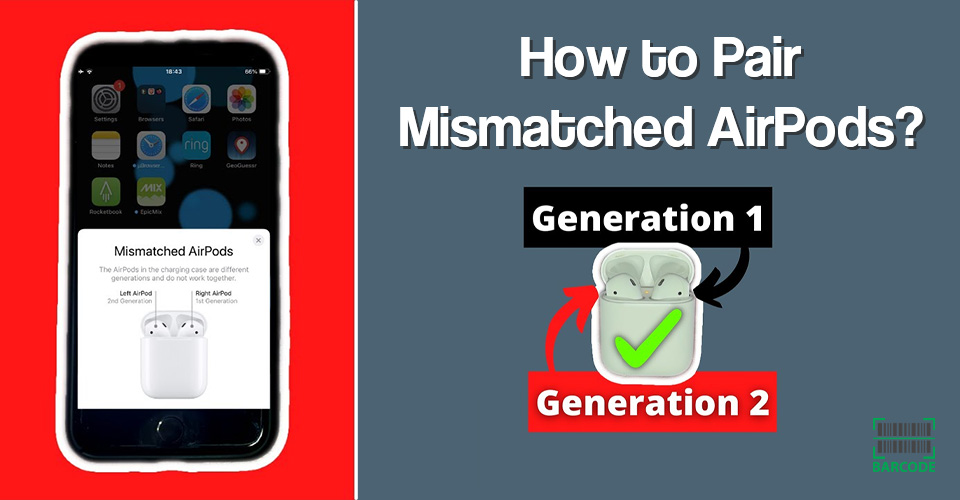 How to connect mismatched AirPods?
Can You Mix and Match Individual AirPods?
Your AirPods will function perfectly when you mix and match them if they come from the same generation.
Connecting Apple earbuds from different generations, however, is not the same as there are three generations of AirPods, and each functions differently.
The second and third generations are nearly the same, while the first and second generations have considerable differences.
Look at the table below: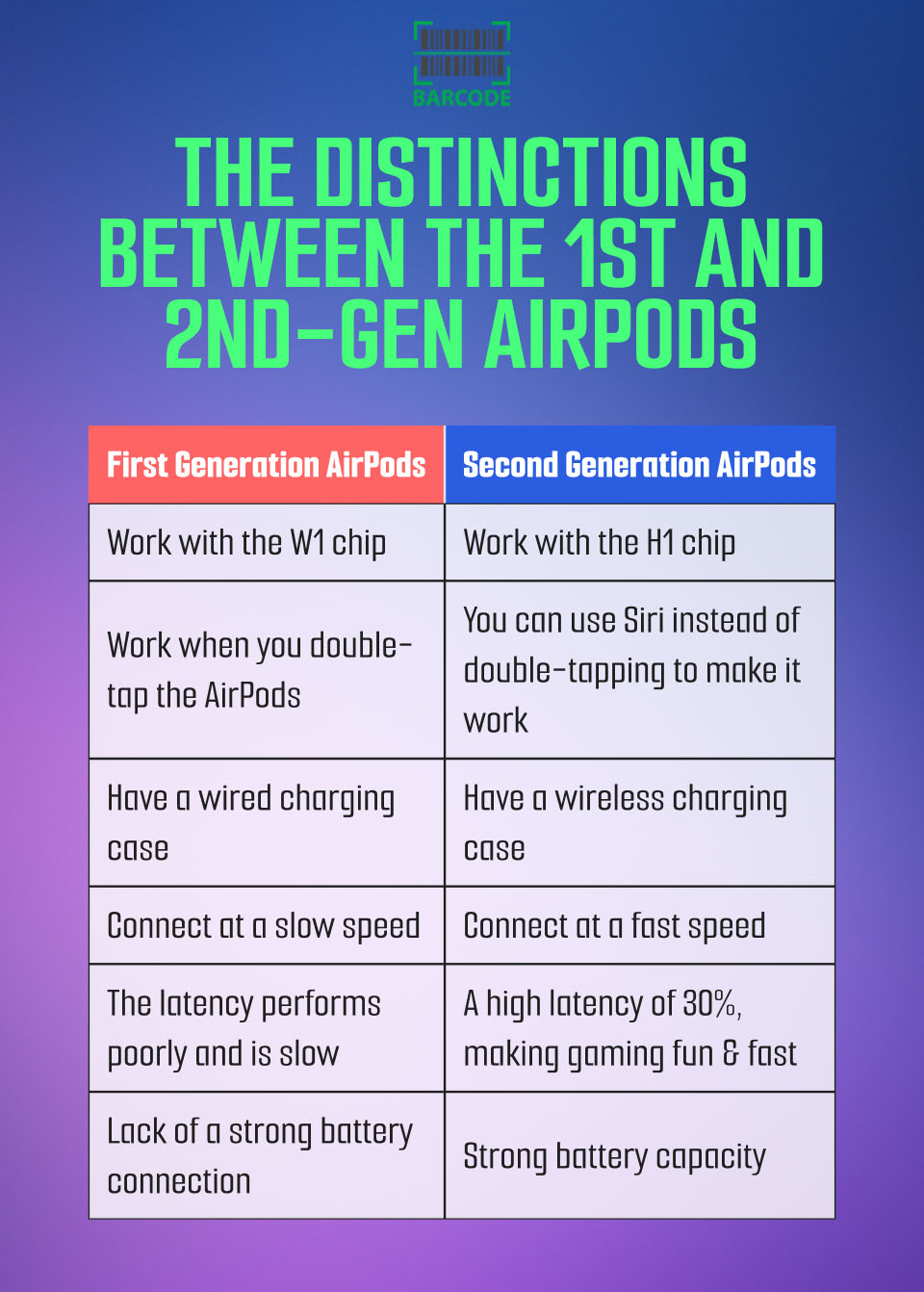 The differences between the 1st and 2nd-gen AirPods
But how to find mismatched AirPods?
If your device doesn't have an iOS version, go to "About on your Apple device" and scroll down to check the name of your AirPods. 
Tap to reveal the number.
Once you have it, compare it to the following list: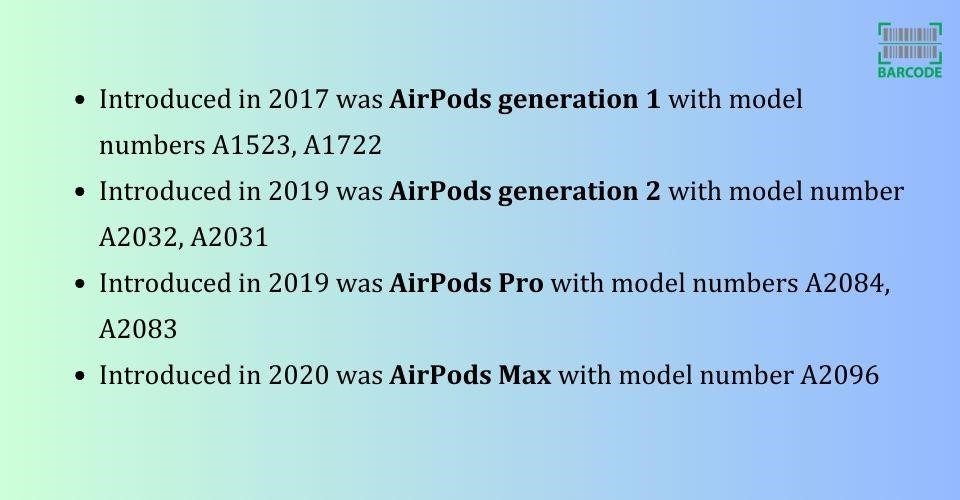 Check the generation and model of your AirPods
Now, let's dive into how to connect mismatched AirPods same generation!
Read more: How to connect AirPods to PS5 without adapter?
How to Pair Mismatched AirPods?
As previously noted, be sure to get the individual AirPods from the same generation that fit in your case before connecting.
Keep the case open and insert them inside while connected.
Step 1: Get the AirPods you want to pair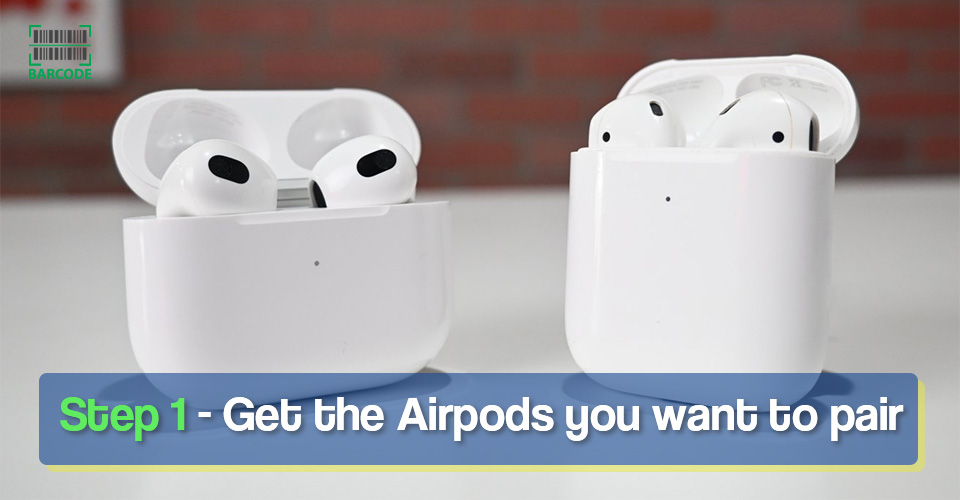 Get the AirPods
First, check the type of AirPods you want to mix and match and guarantee that they are from the same generation.
Now, check the battery percentage and connection signal.
Step 2: Put AirPods in the charging case
As you insert each AirPod inside the case, make sure they all fit firmly.
To determine whether it connects, check the connection signal.
Remember to utilize both the left and right AirPods separately. The right and left shouldn't be used in tandem.
Keep your AirPods in the case
Step 3: Press and hold the Setup button
A setup button may be found on the charging case's back.
So, press and hold it for around 3 to 5 seconds till the LED light on the case's front starts to flash white.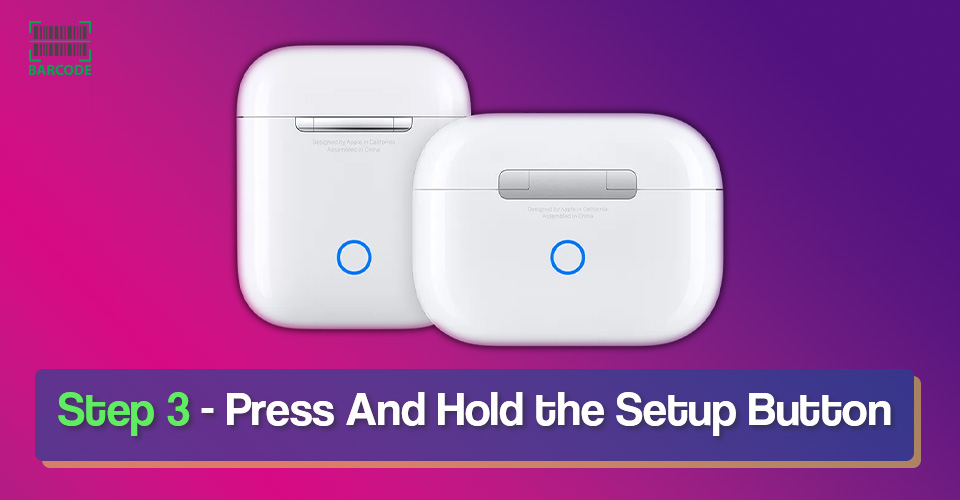 The setup button
Step 4: Pair the AirPods with your phone
Lastly, remove the charging case from the two AirPods and set them next to one another.
A notification that they have been paired should appear on your iPhone, iPad, or iPod touch but do not close your AirPods case while you are waiting.
Choose how you wish to receive calls and notifications from the AirPods after the connection is completed.
After personalizing your notifications, click "done" and begin using your AirPods.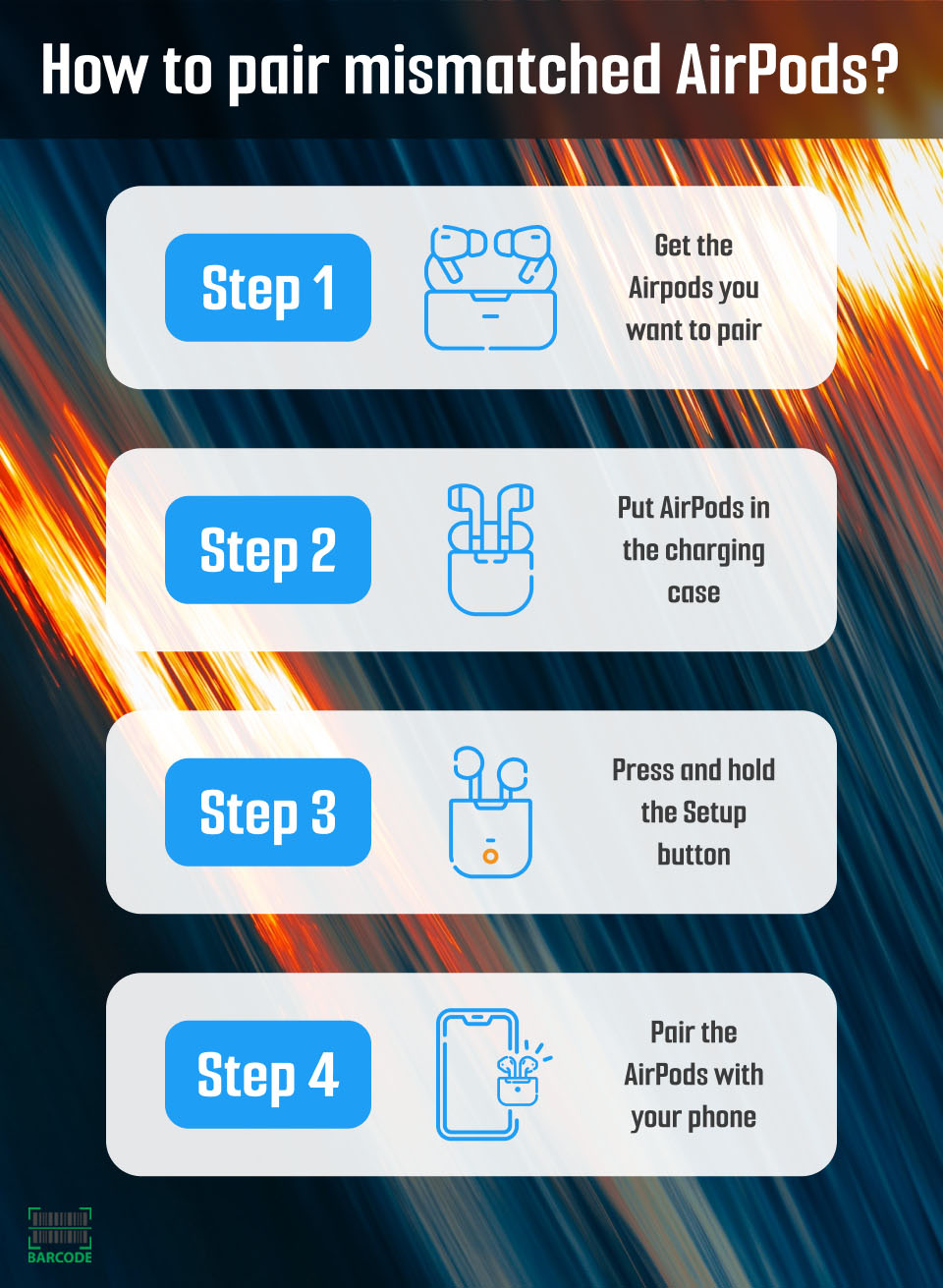 How to make mismatched AirPods work together?
How to Fix Mismatched AirPods?
You might experience some difficulties if you try to connect two different AirPods to the same case.
Here are some tips you can take to troubleshoot any mismatches:
Check compatibility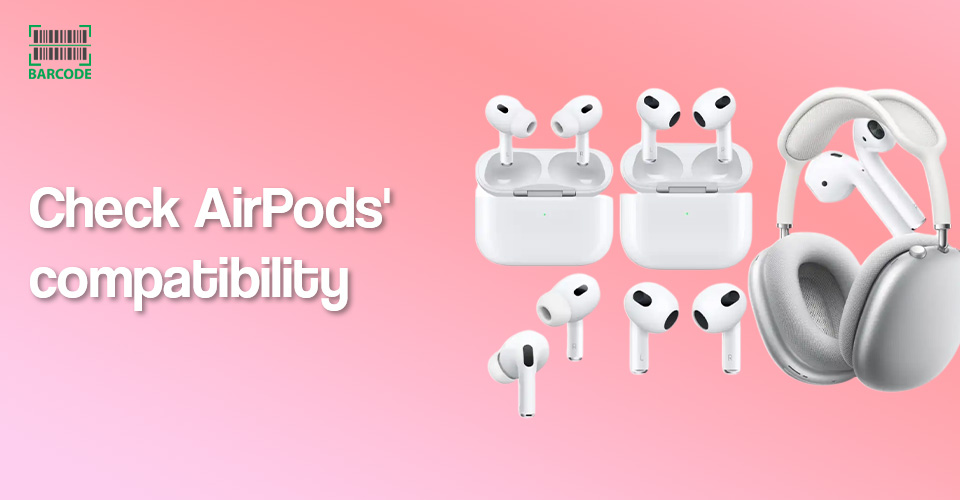 Verify the generation and model of your AirPods
Once more, ensure that the two AirPods are compatible before trying to connect them to the same case.
To be sure they are the same, compare the AirPods' and charging case's model numbers.
You can't connect them if they are not compatible.
Clean the AirPods
Dust or debris on the charging contacts can occasionally prevent AirPods from connecting.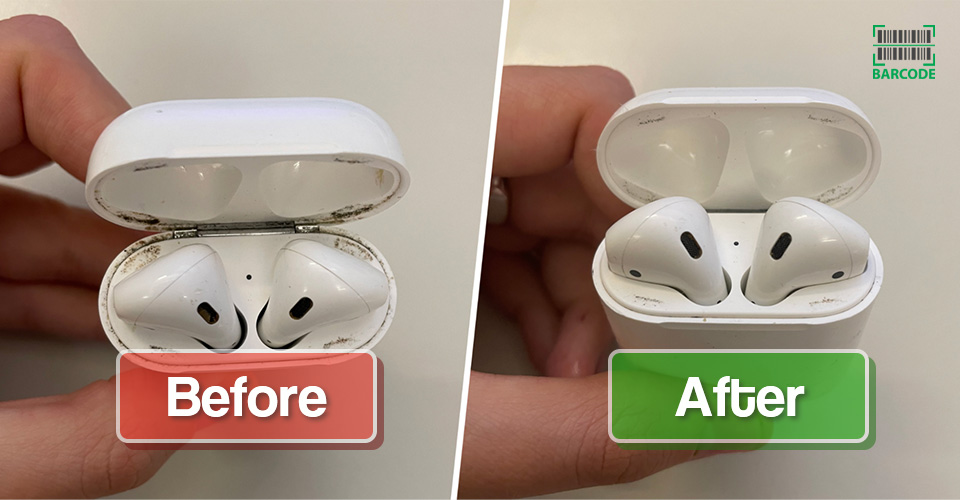 Clean your AirPods regularly
So, how to solve AirPods mismatch? 
Simply use a gentle, dry cloth to wipe down the charging contacts on the AirPods and the charging case to clean them.
This will help to guarantee a good, clear connection.
To help save you time, we recommend using a cleaning kit, which includes all the things you need to get brand-new earbuds.
Consider our list of the best AirPod cleaning kit for recommendations!
Forget the device
You might have to forget the device if you are still having difficulties connecting your AirPods.
Go to the settings on your iPhone or iPad and choose Bluetooth.

In the list of devices, find the AirPods, then tap the i icon to the right of them.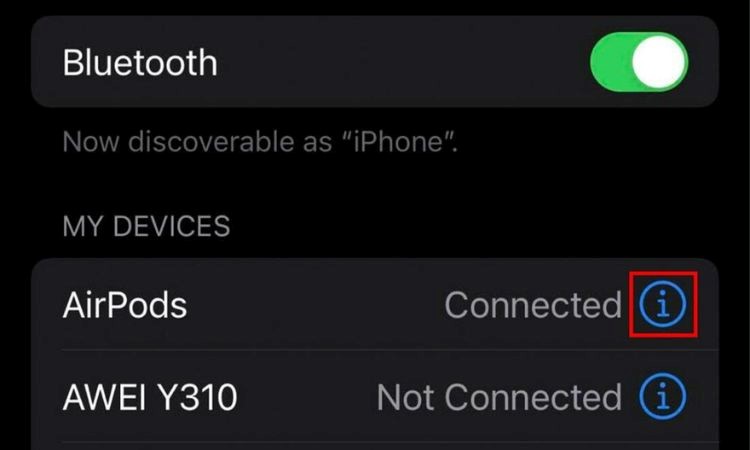 Tap the i icon
Choose Forget This Device, which will enable you to disconnect the AirPods from your device's memory.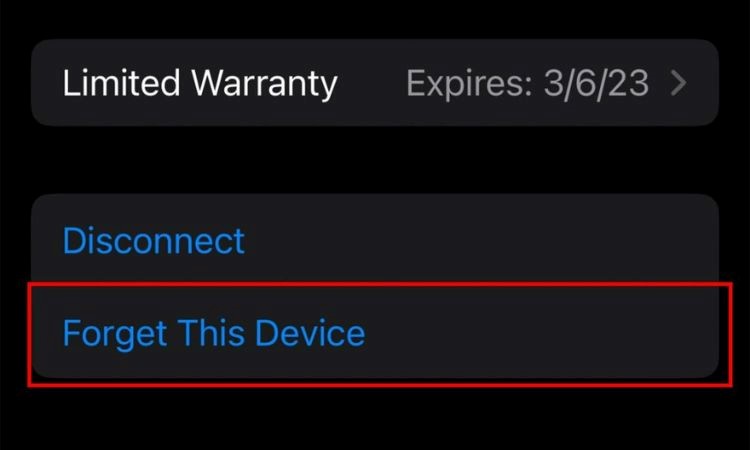 Choose Forget This Device
Reset the AirPods
How to reset mismatched AirPods if none of the aforementioned solutions work.
To accomplish this:
Insert both AirPods into the charging case, then close the lid.

Hold down the case's back button until the LED light begins to flash.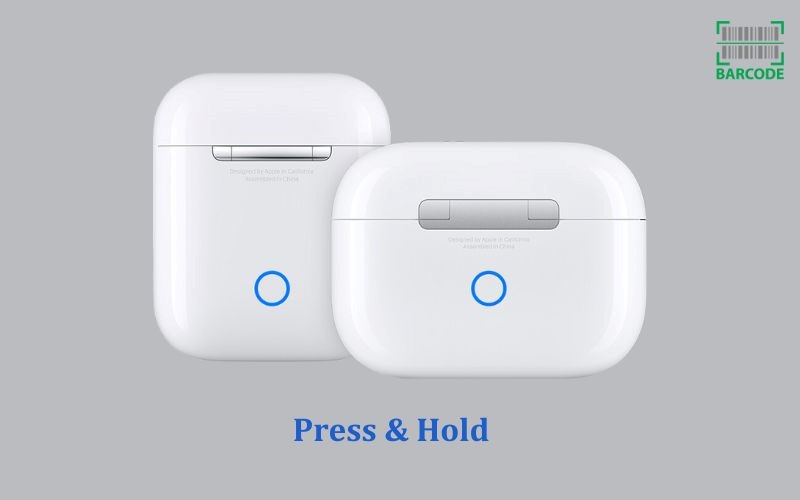 Press and hold the setup button
By doing this, you can reset the AirPods and set them up once more. (Check out how to connect AirPods in our blog for further details).
Note that as long as the new AirPod is compatible with your original set and the previous charging case, you can connect two separate AirPods to the same case.
Also, don't forget to contact Apple Support to get a replacement AirPod if you're still having problems connecting your AirPods.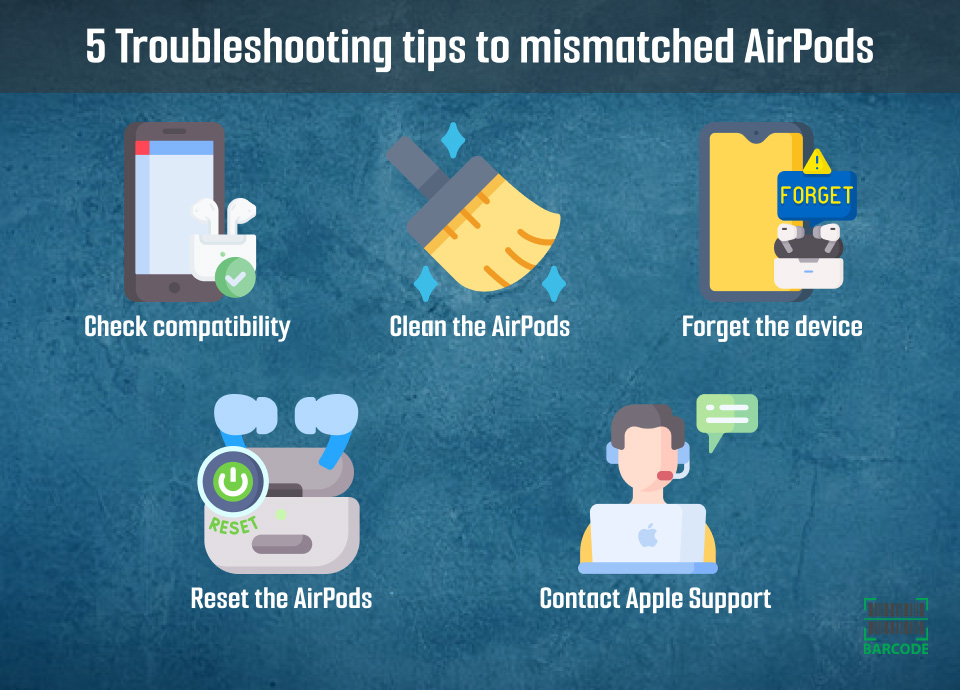 How to bypass mismatched AirPods?
Can One AirPod Connect?
Yes, just one AirPod can be connected and you can use them individually or in pairs. 
When you place it in your ear, the single AirPod you have will detect what's going on and change the sound from stereo to mono.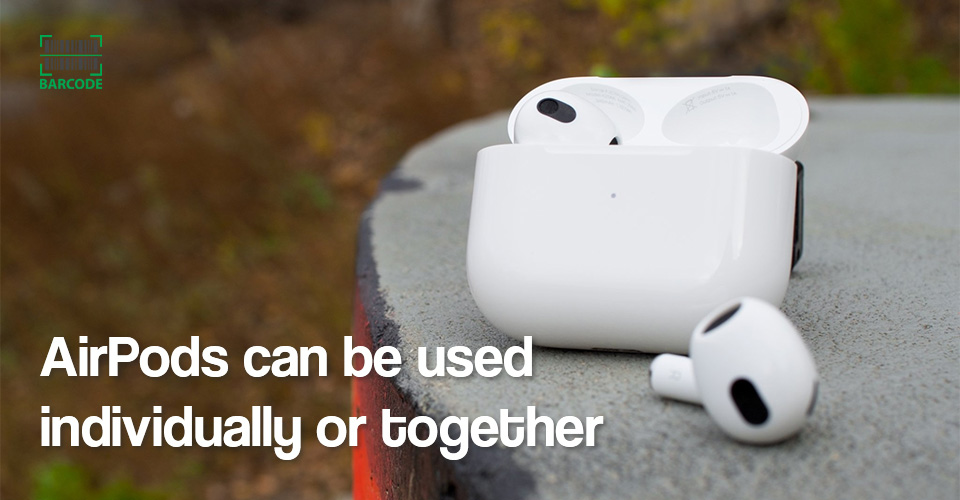 You can connect just one AirPods
Converting will provide you with the optimum listening experience since stereo is typically utilized with two AirPods.
Additionally, to prevent it from becoming stuck while charging, carefully place one AirPod in the case each time.
Read more: How to connect AirPods to LG TV?
Frequently Asked Questions (FAQs)
What does AirPods mismatch alert mean?
AirPods mismatch alert implies a mismatch between the AirPods.
You must take the AirPods out of the case, disconnect them, and start connecting separately when you get a notification like this.
Connecting individually means that you should connect the first one before removing the other from its casing and connecting it.
Why won't my new AirPods connect?
If you are having trouble connecting your AirPods to your iPhone, iPad, or iPod touch, check to see if your devices have the most recent versions of iOS or iPadOS.
Can I track a single AirPod?
You can only see one place on the map at a time if your AirPods or AirPods Pro have been separated from one another.
Place the AirPod or AirPod Pro that you want to see on the map inside its case.
Then, discover the other one by reloading the map.
Final Words
It can be expensive to replace an AirPod if you fail to find the missing one. Fortunately, you can still use the same AirPods case with a new AirPod with the steps given in our post titled "How to pair mismatched AirPods?" As buying one AirPod is preferable to having to buy two, this implies that you will save a ton of money. But make sure to check the generation if it is compatible with the AirPods you already own.