How to Turn on AirPods Without Case? [iOS, Android, Windows]
Oct 03, 2023 - Views: 645 Share
If you own a set of AirPods, you are aware of how useful they are for on-the-go music listening, calling, and using Siri.
But many people may wonder how to turn on AirPods without case.
This concern is quite reasonable as sometimes you may forget to have your AirPods case in your pocket but still need to use the earbuds to pass the time.
Continue reading to learn how to turn AirPods on without case.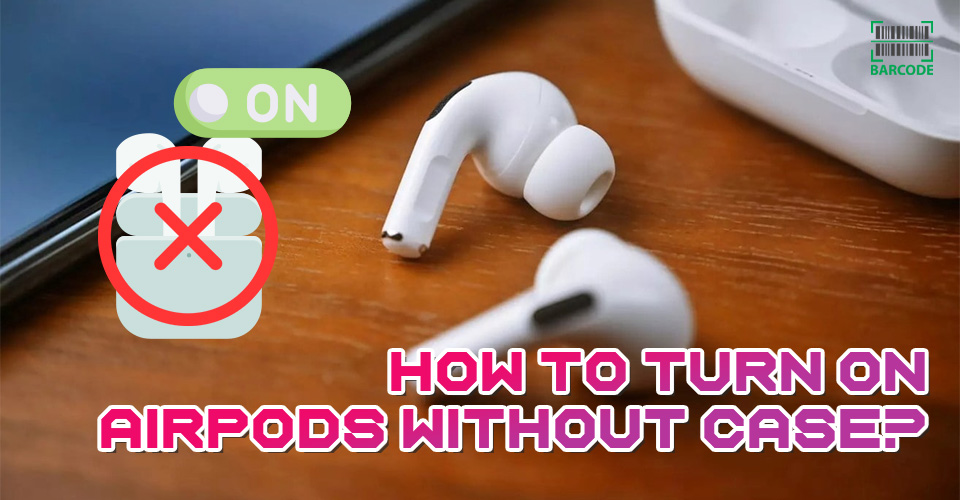 How to turn AirPods on without case?
Can You Turn on AirPods without Case?
You can use the AirPods without a case.
Though the case is required for the first pairing procedure, it is not needed to have it on hand to reconnect to devices that have already been connected. 
This means that you will be able to continue using your AirPods with any previous devices that you may have paired them with.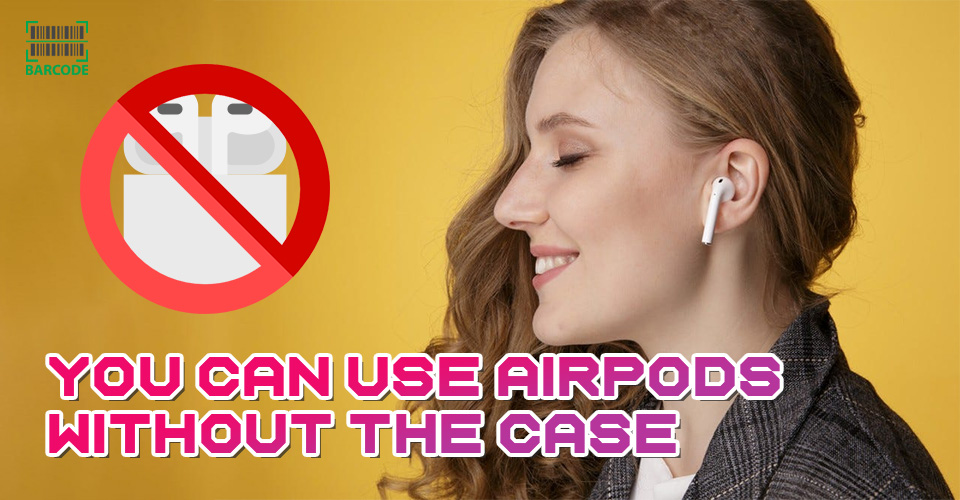 Can you turn AirPods on without case?
In addition to connecting to a new device (learn how to connect new AirPods in Barcodelive), there are some other things you simply cannot do without the AirPods case:
Reset AirPods
You cannot reset your AirPods if something goes wrong while you're using them without a case. 
You must press and hold the Setup button on the back of the charging case to reset your Apple earbuds.
Charge AirPods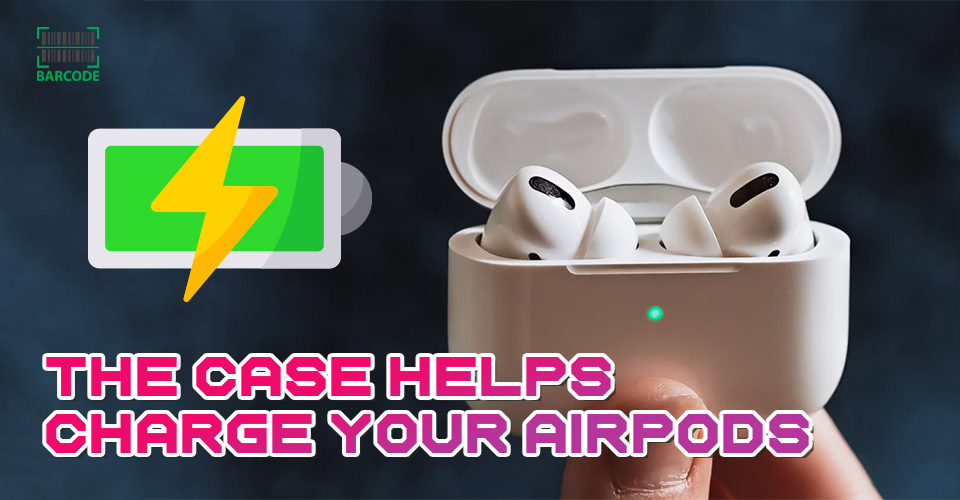 You cannot charge AirPods without the case
The Apple AirPods case's primary purpose is to recharge the AirPods when their battery gets low. 
Thus, there is nothing you can do if your AirPods' batteries are low and you don't have the case with you.
Protect and store AirPods
You won't have any problems if you want to wear your AirPods in your ears all day long.
Yet, what if you need to take them out and keep them somewhere for a little? Without it, losing this stuff is very easy!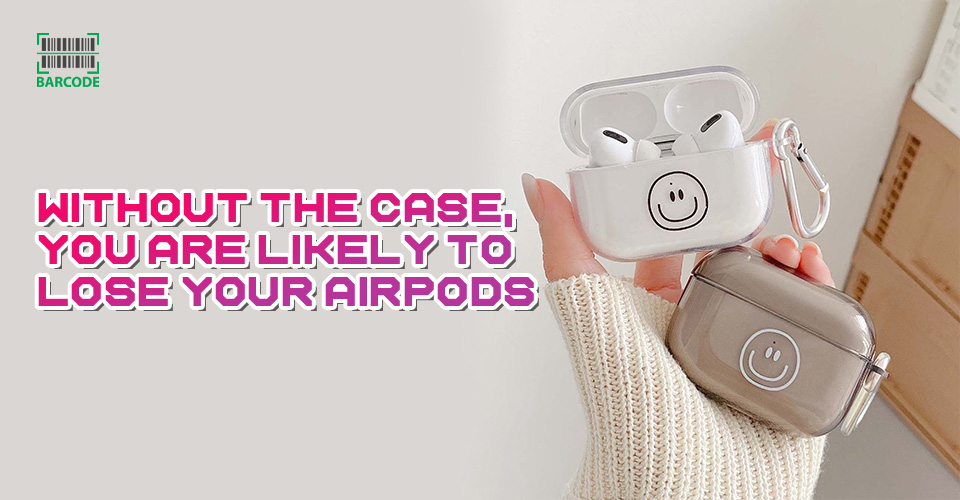 The case protects your earbuds
Check AirPods status
You can verify the status of your AirPods by looking at the flashing light on the casing. 
For instance, if your AirPods are blinking orange, it indicates a pairing issue.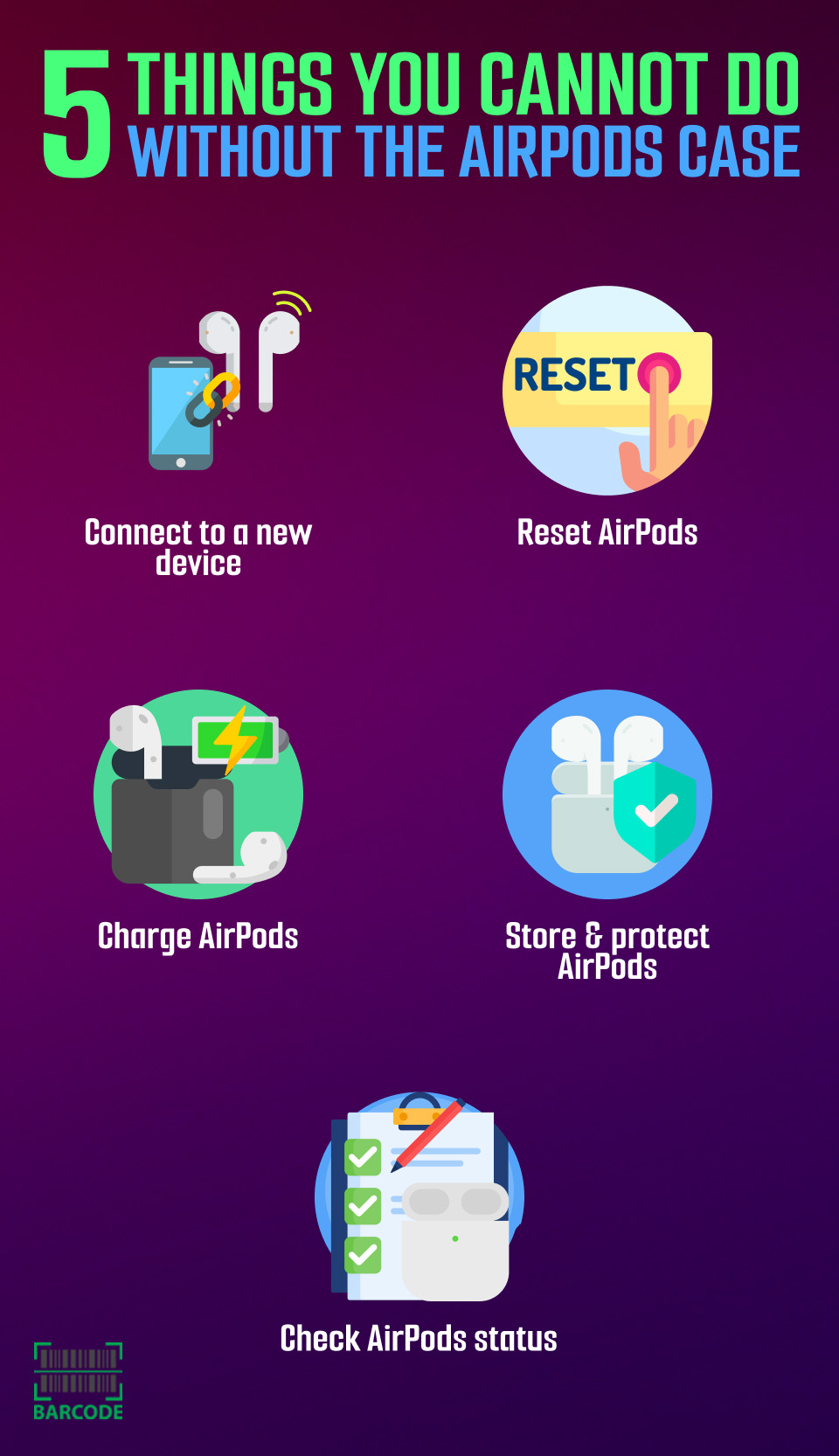 Things you cannot do without the AirPods case
Read more: How to mute AirPods?
How to Turn on AirPods Without Case?
As previously discussed, even without your AirPods case, you can still connect to earlier connected devices. 
Nevertheless, the procedures will vary a little depending on your device. 
Learn how to turn on AirPod without case on various devices below: 
For iPhone/iPad
When an iOS user forgets their AirPods case, it might be one of the most unpleasant scenarios.
The handy auto-pairing function won't function without it.
Luckily, you can use AirPlay to connect with AirPods even when they are not in their case since it deals with sound. Follow these steps:
Step 1: Swipe down from the top of the screen and tap the Bluetooth icon in the Control Center.

Step 2: In the upper-right corner of the menu, tap the Audio Card > AirPay icon.

Step 3: Select the AirPods that you have already connected.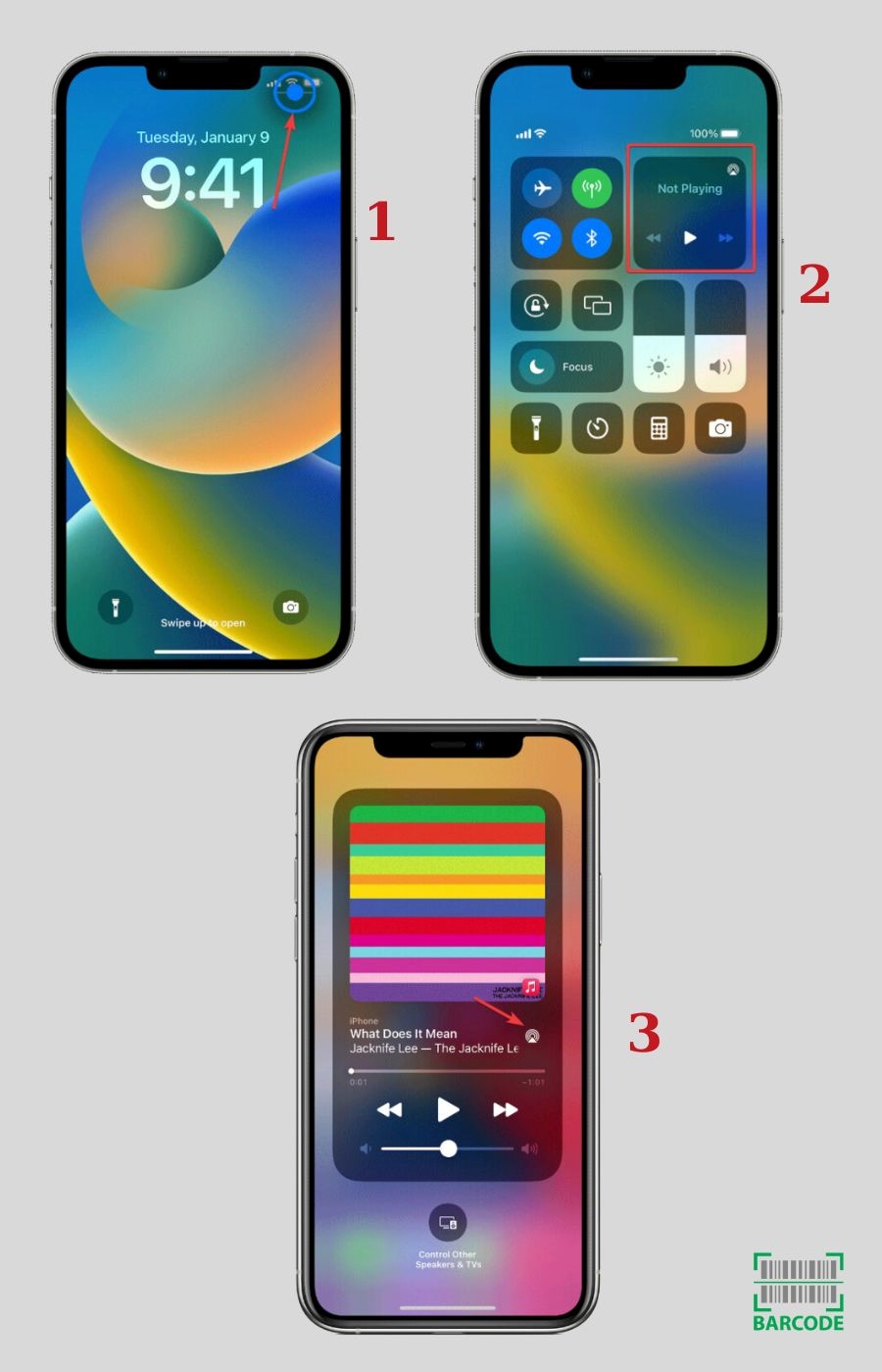 Turn AirPods on without case for iOS users
For Apple Watch
How do I turn on my AirPods without the case when using Apple Watch?
You may activate your AirPods without a case by following these steps:
Step 1: Ensure that your AirPods are within range of the Apple Watch.

Step 2: Activate your Apple Watch by tapping the screen or using the Digital Crown.

Step 3: Swipe up from the bottom of the screen to open the Control Center.

Step 4: Tap the AirPlay icon.

Step 5: From the list of supported devices, choose your AirPods.
Without a case, you can still use your AirPods to listen to music, make calls, and more.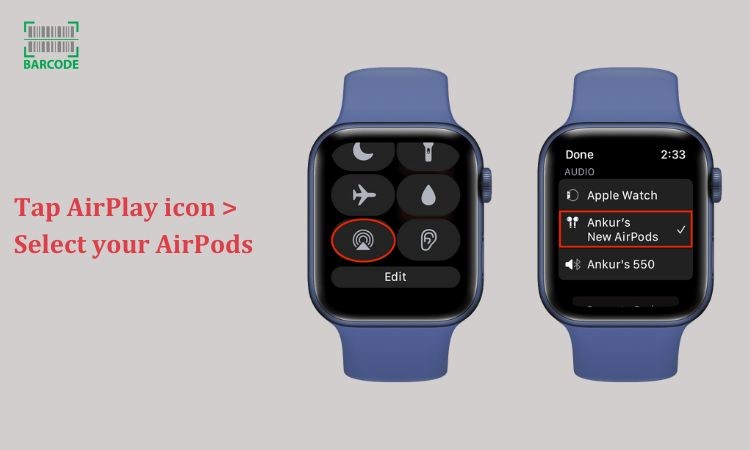 Active AirPods on Apple Watch
For Mac
You must have previously paired your AirPods with the device to use them, otherwise, this method won't function.
Step 1: Go to Apple Menu > System Settings > Bluetooth 

Step 2: Turn on Bluetooth, then choose your AirPods from the list of devices and click Connect.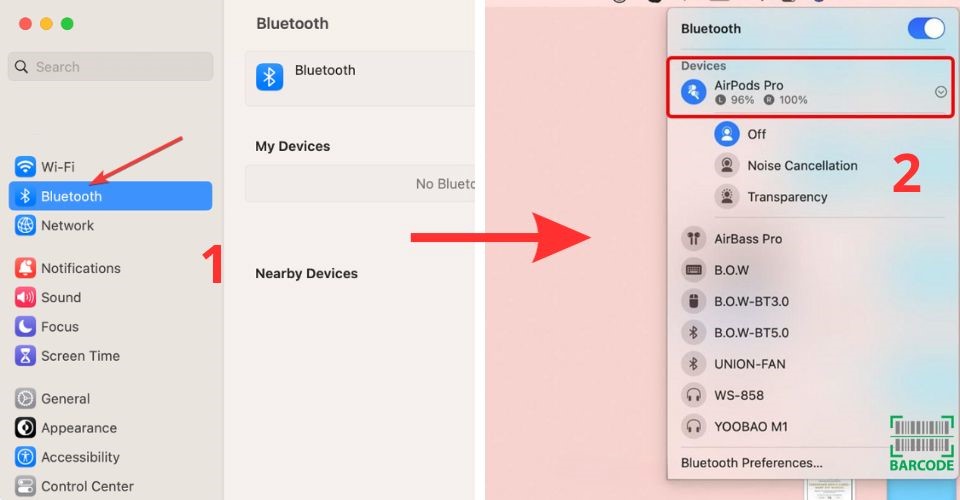 Turn on AirPods pro without case on Mac
For Android
Your Android phone will handle AirPods in many ways differently from an iOS phone. 
When using an Android phone, follow these instructions to activate AirPods without a case:
Step 1: Go to Settings > Bluetooth

Step 2: Choose your already connected AirPods to complete the process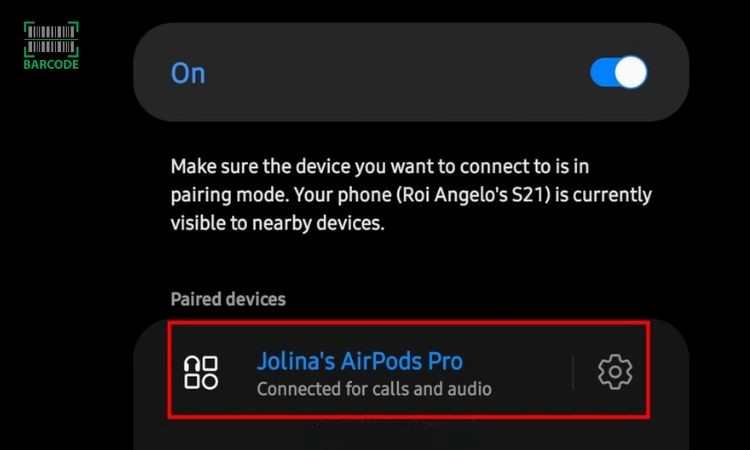 Choose your AirPods
For Windows
Your Windows PC will treat your AirPods like any other pair of Bluetooth headphones, similar to how Android smartphones do.
Step 1: Type Bluetooth in the Windows search bar.

Step 2: In the device settings menu, select Bluetooth and other device settings.

Step 3: Choose your AirPods under Audio.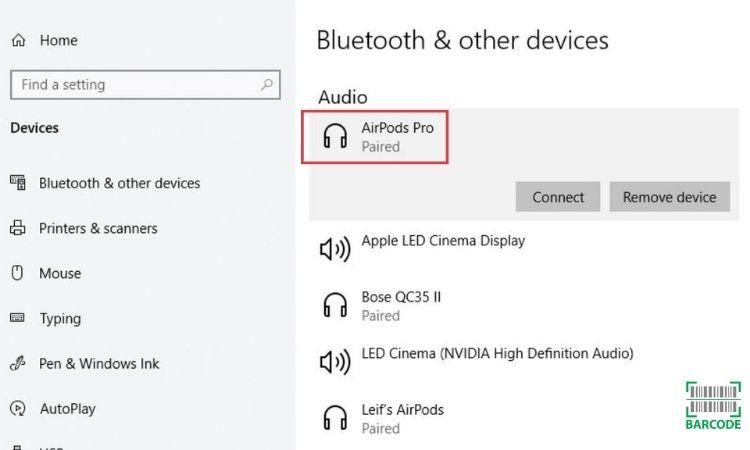 Select your AirPods
How to Turn off AirPods without Case?
The most crucial thing to keep in mind with AirPods is that docking them into the case is the only practical way to turn them off.
If you can't do that, the best option is to put them in some sort of Sleep Mode to make them consume less battery power.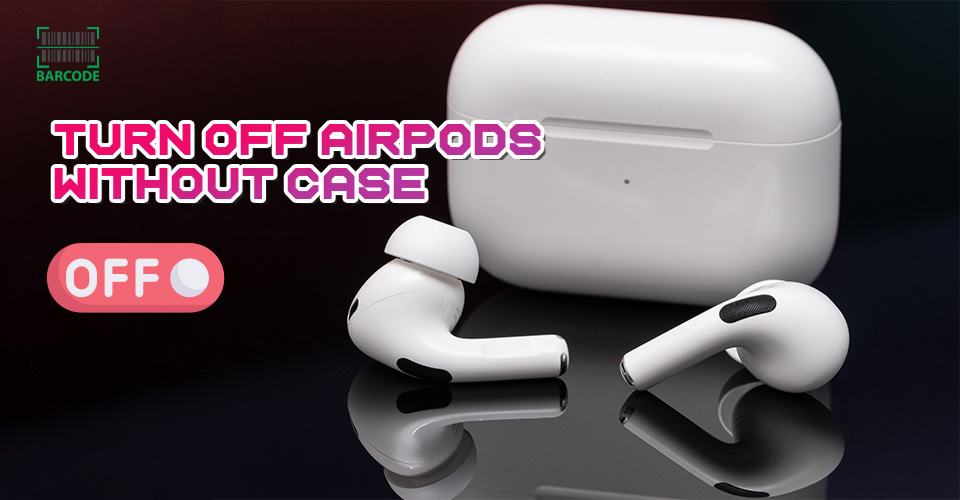 How to turn AirPods off without case?
First, turn off Bluetooth on your phone so that the link between it and your AirPods will likewise break.
Now, turn off your Music app. 
Close it once it finishes playing music to prevent communication with your AirPods. Turn it off as well.
If you still wonder how to do it, be sure to check out this super useful video:
Can You Charge AirPods Without the Case?
While AirPods may be used without a case, only the official case can be used to charge them.
Remember that inserting unapproved cables into your AirPods is risky unless you are a highly qualified electrical expert. 
It is specifically intended that only an AirPods case and nothing else be used to charge AirPods.
That's why you need a high-quality charging case in hand.
Simple fixes like a small pin case seem like a clever hack, but they could end up being harmful. 
You may even damage your AirPods or possibly yourself if you do this.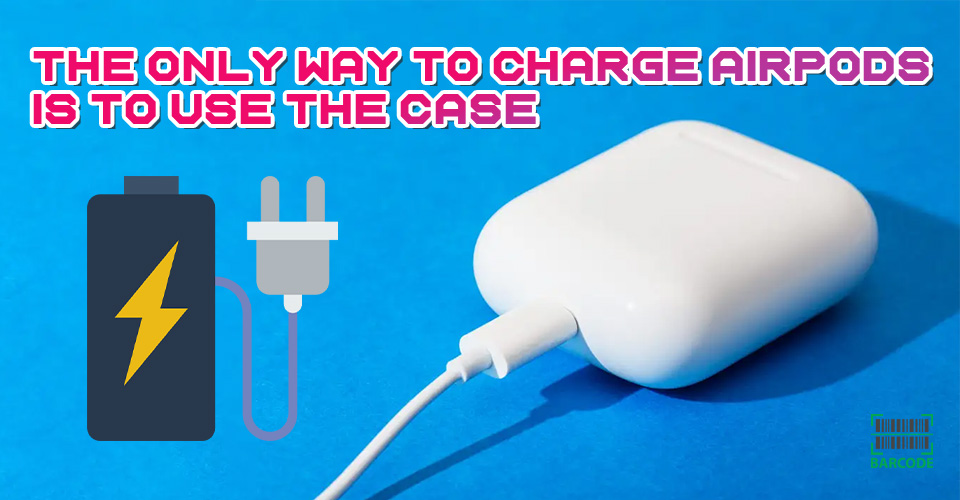 You cannot charge AirPods without the case
Read more: How to connect AirPods to PS5 without adapter?
Frequently Asked Questions (FAQs)
How do I turn on my AirPods with a dead case?
Follow the steps below to connect your AirPods:
Go to the settings menu on your device's home screen. Keep the case near the smartphone and open it with the AirPods inside.

Activate the connect tab.

You will then receive instructions on how to set up. You must first configure Siri on your device if you own a pair of AirPods Pro.

After that, pairing is finished and you'll see a notice that reads "DONE" on the screen.
Is there a power button on AirPods?
There is no power button or switch on AirPods.
When in your ears and within Bluetooth range of one of your active devices, they simply connect automatically or enter a low-power mode if they are not connected.
Can you pair AirPods with a different case?
There are certain early AirPod versions that might not be compatible with the more recent charging cases for AirPods.
Despite that, most of Apple's AirPod and AirPod Pro models can still pair and charge with a variety of charging cases.
Final Thoughts
The AirPods charging case is an essential component of the Apple AirPods set, and your earbuds perform at their optimum when having a working case nearby. If you're always on the go, yet, and find it cumbersome to bring the case with you everywhere, you now know how to turn on AirPods without case or make them connect even if you simply have a dead case.