How to Connect AirPods to PS5 without Adapter? [Fully Explained]
Oct 04, 2023 - Views: 395 Share
The sound quality, ease of use, and accessibility that AirPods provide have many gamers excited to connect them to their PS5.
Yet, Sony only allows wired headphones or headsets compatible with the PS5, thus you will need things like a Bluetooth adapter to connect them.
But sometimes you may wonder how to connect AirPods to PS5 without adapter.
Fortunately, one of the following methods will help you get around that!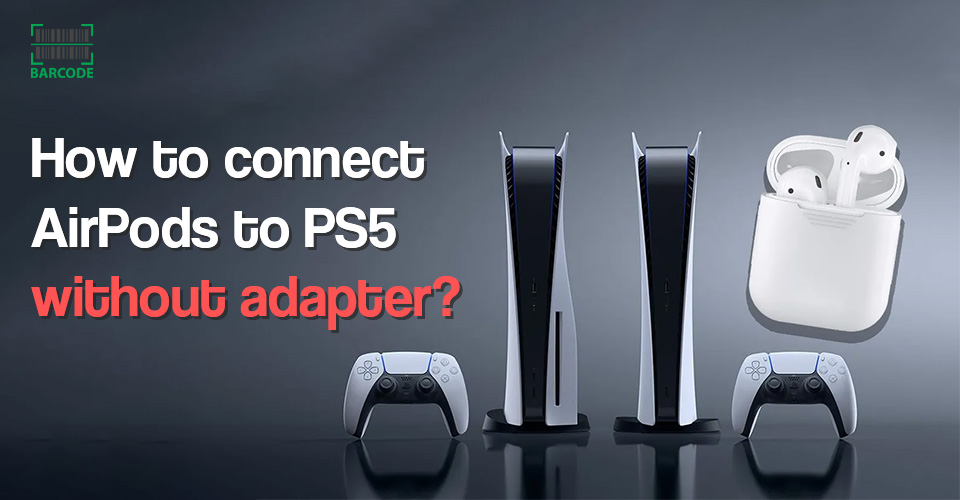 How to connect AirPods to PS5 controller without adapter?
Can I Connect AirPods to PS5?
AirPods can be connected to the PS5, but not natively. 
It is due to the Bluetooth profile mismatch between the two devices.
To be more specific, the A2DP Bluetooth profile used by most wireless headphones, including AirPods, is not supported by Sony's PlayStations. 
They merely support HSP and HFP profiles instead. 
Because of this, connecting your AirPods and PS5 will require working around direct methods.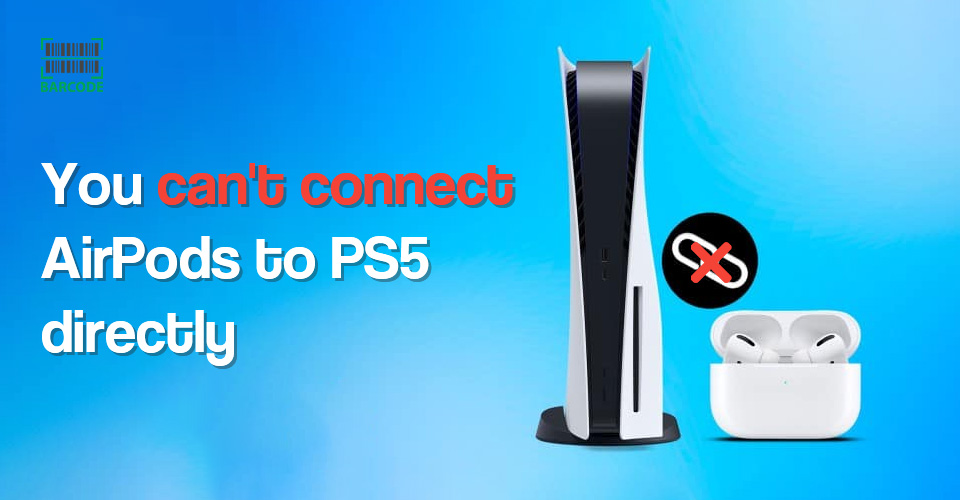 Can I connect my AirPods to PS5?
How to Connect AirPods to PS5 without Adapter?
Can you connect AirPods to PS5 without adapter? Of course yes.
Unless you want to purchase a Bluetooth adapter, you have two more options: using your smart TV or the Remote Play app.
Via Smart TV
Making use of the Bluetooth features that are typically integrated into smart TVs is a great way to cut costs.
Below are instructions for using a Samsung smart TV to connect your AirPods to a PS5.
But before starting, you can check out how to connect AirPods to TV in our blog for more information.
Now, let's get started!
Step 1: Select Settings on your smart TV's home screen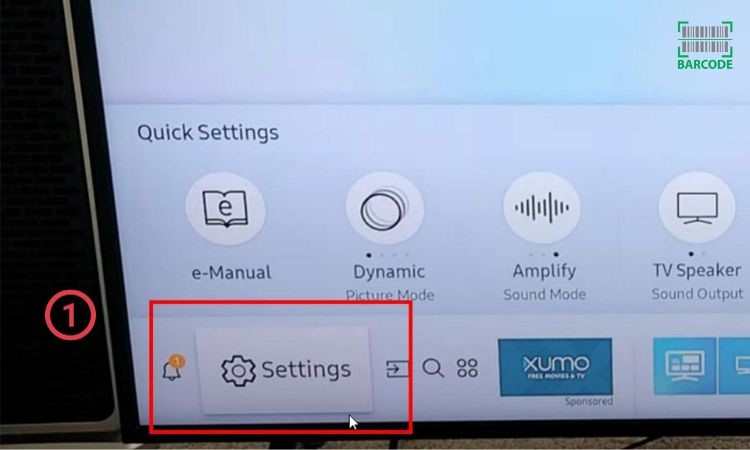 Go to Settings
Step 2: Go for Sound > Sound Output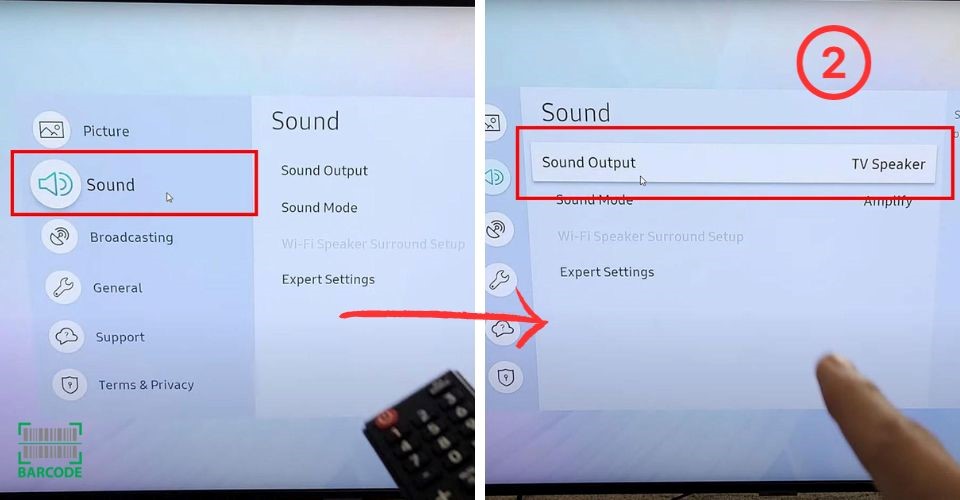 Go to Sound Output
Step 3: Tap the Bluetooth Speaker List so that your smart TV will start looking for Bluetooth devices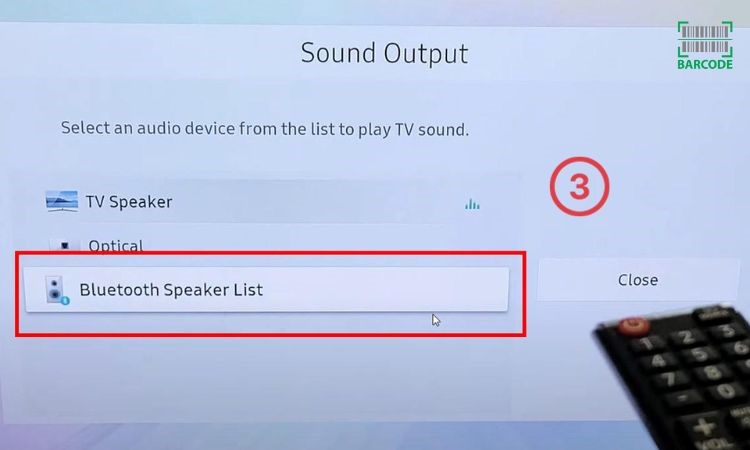 Select Bluetooth Speaker List
Step 4: To start pairing mode, remove the AirPods from their case and push the setup button
(Do you know that you can activate your Apple earbuds without the case? Learn how to turn on AirPods without case in Barcodelive)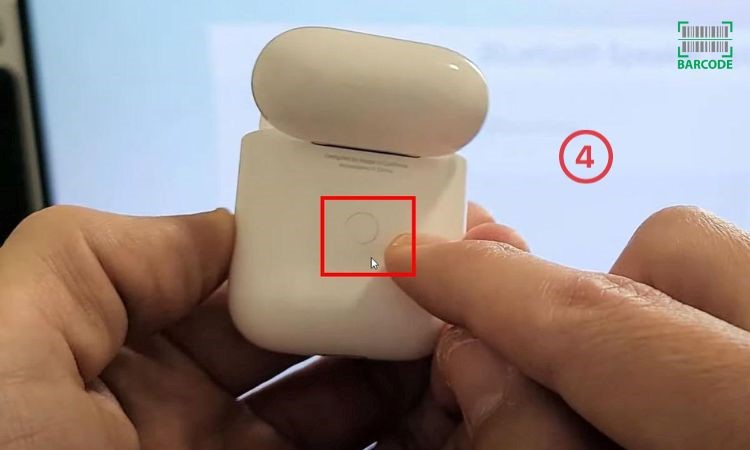 Press the setup button
Step 5: On your smart TV, choose your AirPods from the Bluetooth Speaker List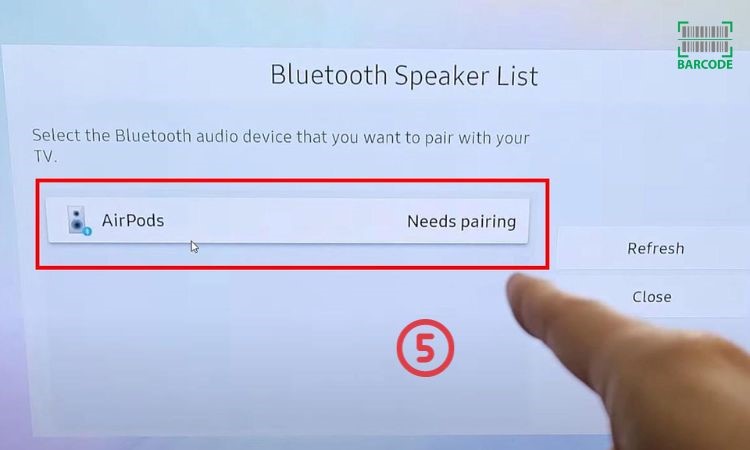 Select your AirPods
Step 6: On the confirmation window, select OK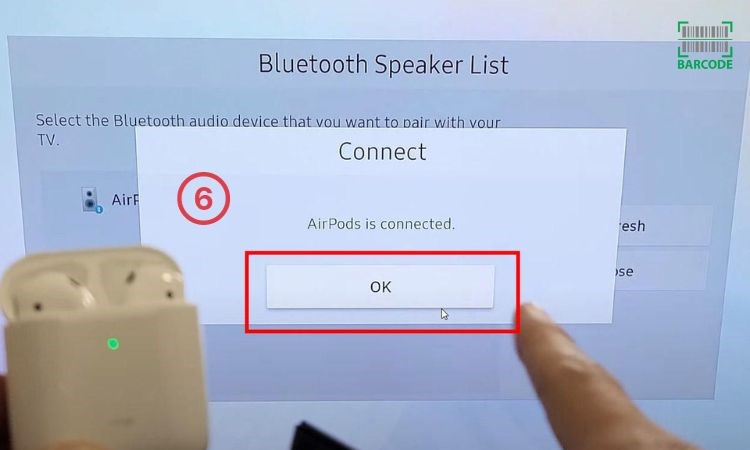 Tap OK to finish
Via the PS Remote Play App
How to connect my AirPods to my PS5 without an adapter?
With the help of the PS Remote Play app, PS4 and PS5 users may stream and play their console games on any compatible device that is linked to their broadband network or mobile data.
In addition, it also enables you to simply listen to your game with AirPods by connecting them to your mobile device instead of your PS5 system.
Using the PS Remote Play software, follow these steps to connect your AirPods to your PS5:
Step 1: Join the same Wi-Fi network for both your mobile device and PS5 console

Step 2: Go to Settings > System > Remote Play to enable Remote Play. Now, toggle it on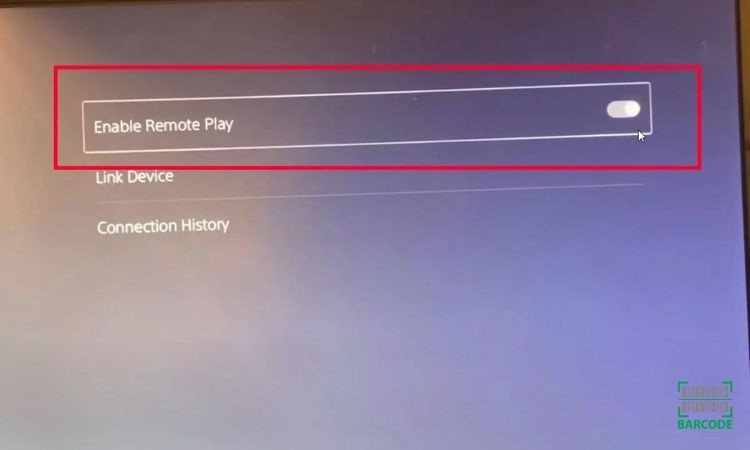 Toggle on Remote Play
Step 3: Go back to System and choose Power Saving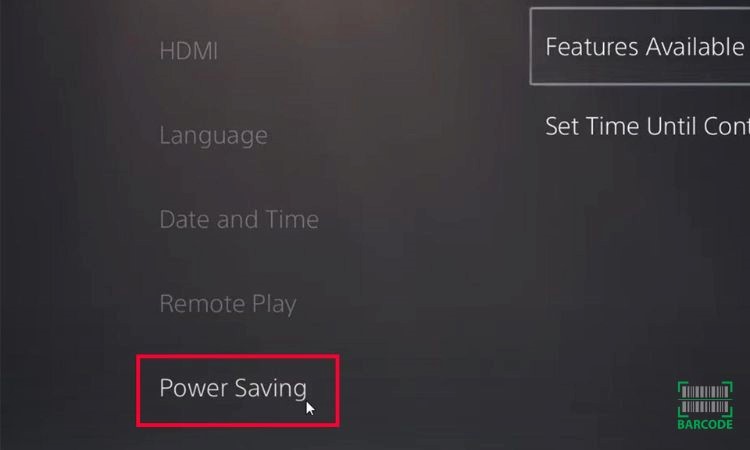 Select Power Saving
Step 4: Navigate Features Available in Rest Mode, and turn on Stay Connected to the Internet as well as Enable Turning on PS5 from Network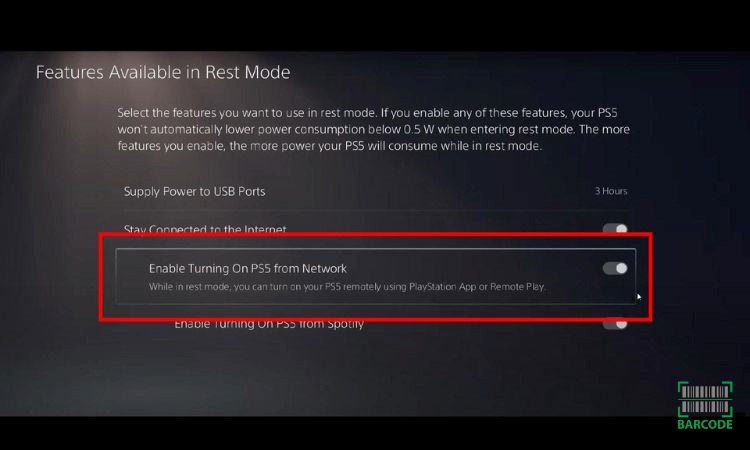 Turn on Enable Turning On PS5 from Network
Step 5: Install the PS Remote Play app on your mobile device by downloading it from the App Store or Google Play Store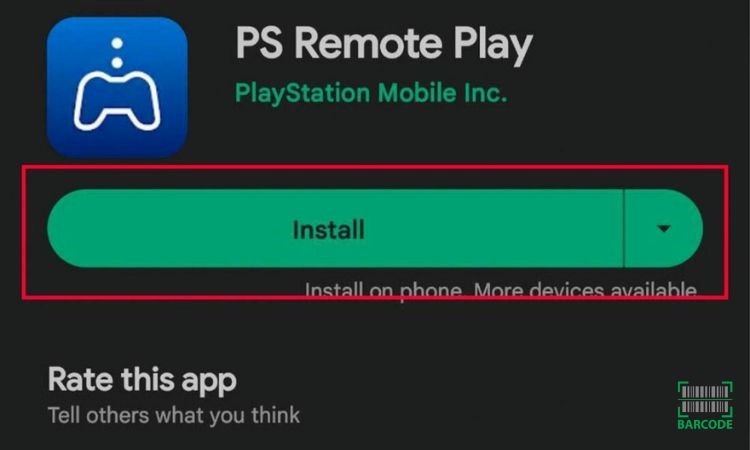 Install the PS Remote Play app
Step 6: Open the PS Remote Play app and log in using the same PSN account as the PS5 console. The app then looks for the console and immediately connects

Step 7: Connect your AirPods to your smartphone to complete the process
Can You Use AirPods to Chat with Other Gamers on PS5?
No, you cannot chat with other gamers while using AirPods due to 2 main reasons.
First, there is typically some latency — also known as delay — between what you hear and what is happening on screen when using Bluetooth headphones.
This is because of the way Bluetooth transmits audio to the headphones. AirPods' audio delay might not be acceptable if you expect really high performance from your gaming.
Further, despite having a microphone, you cannot use them to communicate with other gamers.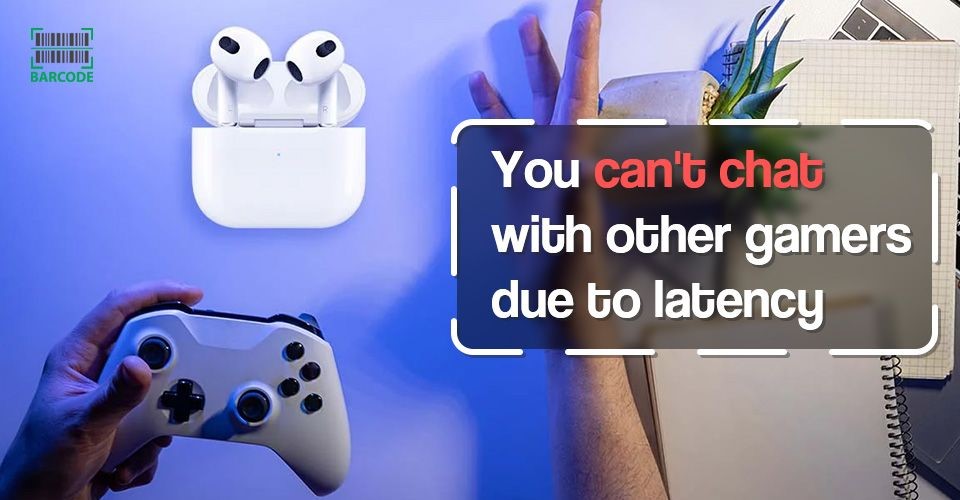 You can't chat with other gamers on PS5 using AirPods
The second reason is that despite the microphone on your AirPods, Bluetooth adapters do not transmit voice audio. 
Thus, while using AirPods to listen to a chat, you won't be able to use them to speak during an in-game chat.
Apple's premium AirPods Max headphones are another choice if you want to invest in a luxury set-up. 
The AirPods Max and PS5 controller are both compatible with their headphone cable. 
Just ensure that the audio output and microphone input are set to the proper settings.
How to Connect AirPods to PS5 with Bluetooth Adapter?
As previously stated, PS5 consoles lack integrated Bluetooth capability for wireless headsets. 
Nevertheless, you may work around that by utilizing an adaptor that gives your console Bluetooth connectivity, exactly as connecting AirPods to a PS4.
Take the following actions:
Step 1: Put the charging case with the two AirPods inside. If necessary, recharge it.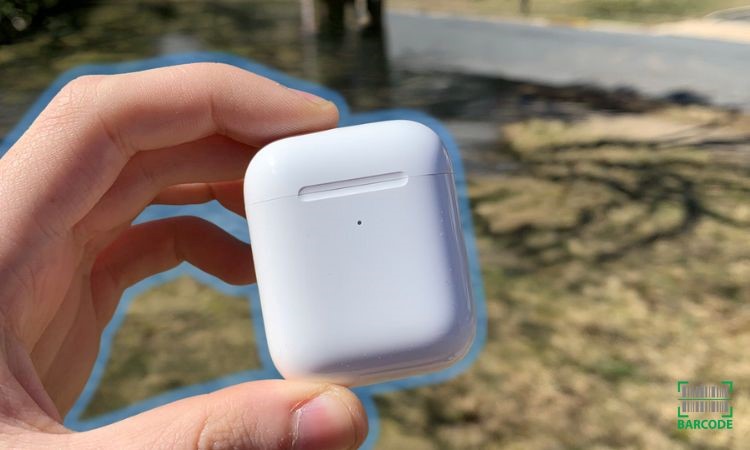 Place your AirPods in their charging case
Step 2: Take your Bluetooth dongle or adapter and insert it into a console's available USB port.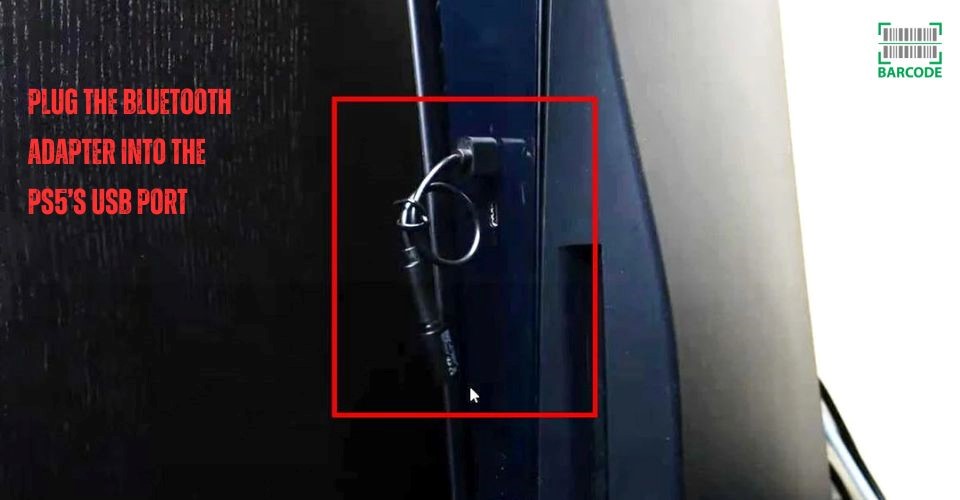 Plug the adapter into the USB port of your PS5
Step 3: Press the pairing button on your adapter first if it has one; otherwise, go to step 4.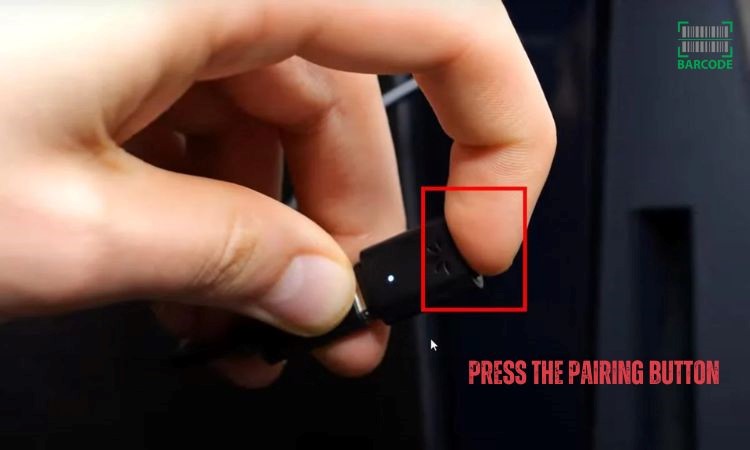 Start pairing mode on the Bluetooth adapter
Step 4: Press the setup button on the charging case's backside until the status lights turn white to make your AirPods discoverable. 

Step 5: After connecting your AirPods, you must turn them on in the PS5 console's settings to use them. The quick menu will appear when you press the PlayStation button on your dual-sense controller.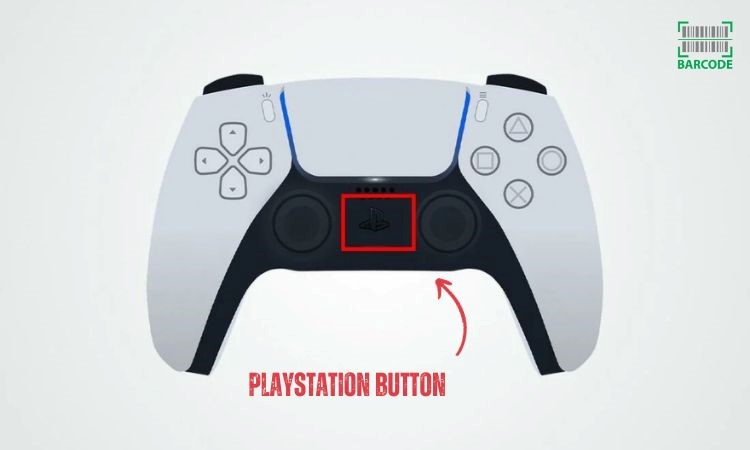 Press the PlayStation button
Step 6: Choose Sound > Output Device > Your AirPods under the Output Device list.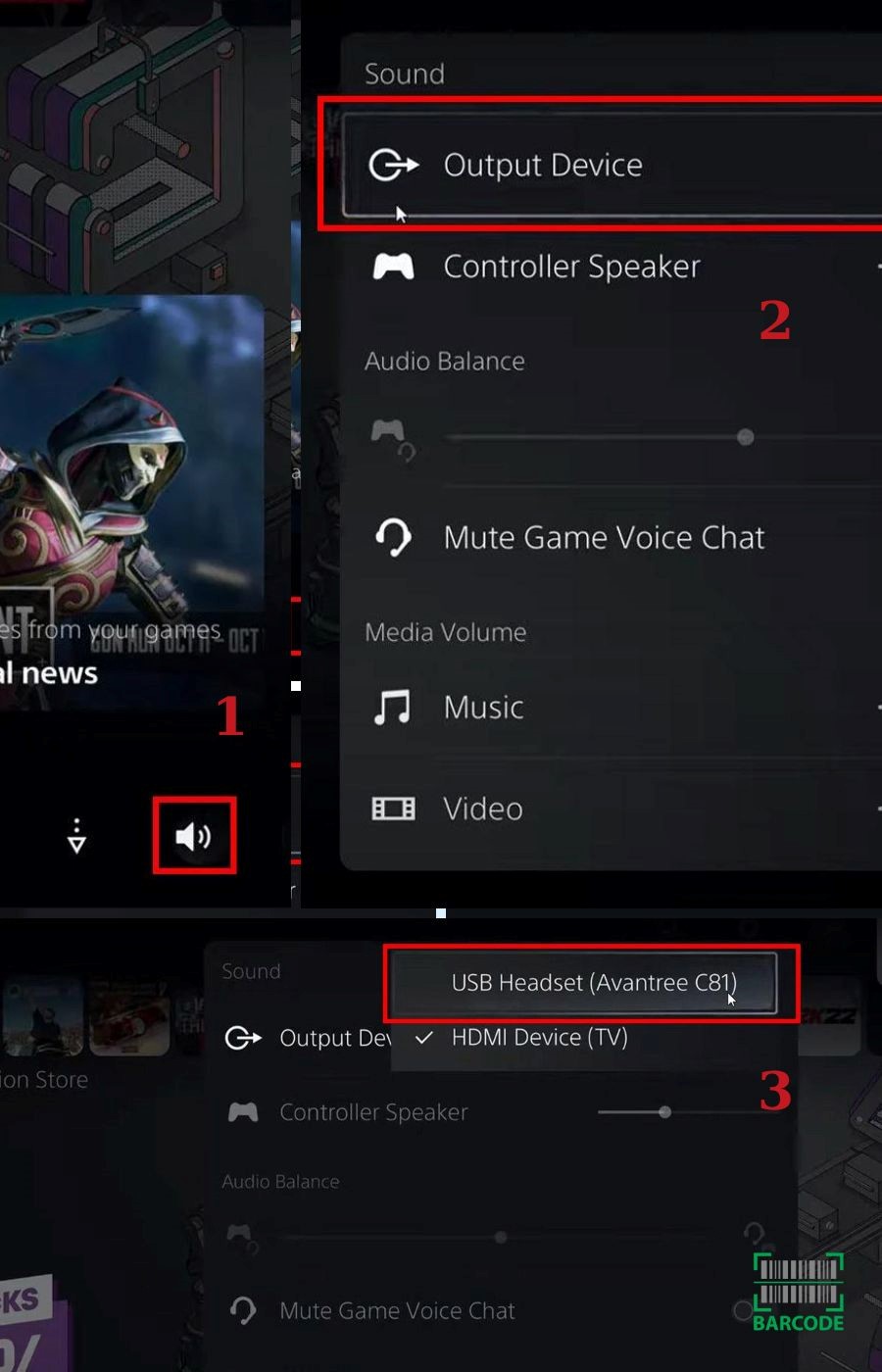 Finish the connecting process
Read more: How to pair mismatched AirPods?
Frequently Asked Questions (FAQs)
Can you hook AirPods to PS5?
You'll require a separate Bluetooth adaptor to use your AirPods with the PS5.
These can simply be bought from online merchants like Amazon and are typically reasonably priced.
How to connect AirPods Pro to PS5 Bluetooth?
The PS5 does not support direct AirPod connections so you will need a compatible Bluetooth adapter.
Turn on the adapter by inserting it into the USB port on your console. Place your AirPods in pairing mode to connect after that.
Can you connect any Bluetooth earphones to PS5?
Direct audio output pairing with Apple AirPods or any other Bluetooth headphones is not supported by the PS5.
Instead, use a compatible Bluetooth adapter and insert it into the PS5's USB port to enable the connection.
Conclusion
There's no need to worry if purchasing PS5-compatible headphones isn't in the cards for you or if you simply prefer utilizing AirPods. The methods we discussed above on how to connect AirPods to a PS5 without adapter should enable you to have a great experience while playing your favorite games.