Best AirPod Cleaning Kit to Remove Dirt and Dust [The Latest List]
Sep 18, 2023 - Views: 233 Share
Have you got the best AirPod cleaning kit to clean your earbuds?
The fact that the AirPods are frequently put in and taken out of the ear causes grease, ear wax, and debris to adhere to them easily.
People use tissues or other similar cloth to remove the wax or grease from the AirPods.
Although this can help, most of the dirt is still within due to the size of the AirPods.
This is why a cleaning kit can be useful.
Below are some of the best AirPods cleaning kits that are loved by thousands of people as they can make your earbuds look and sound brand-new.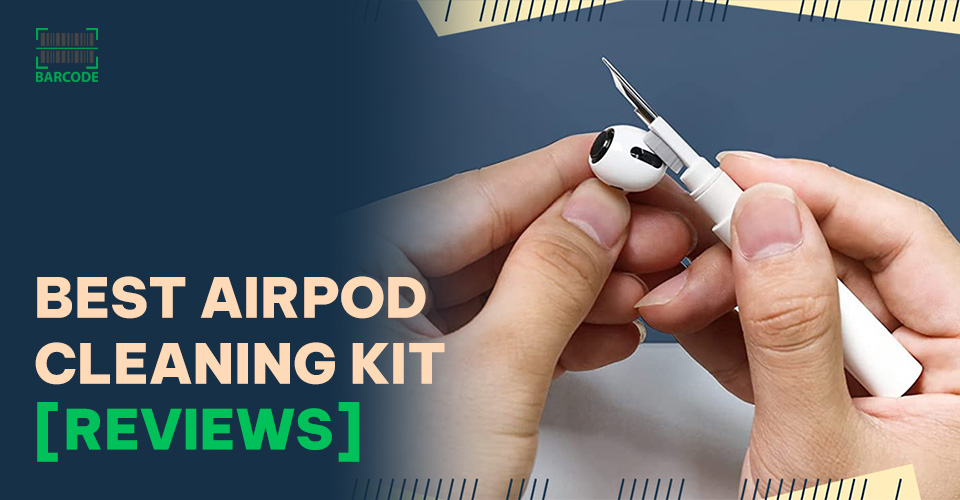 Best AirPod Cleaning Kit
Is An AirPod Cleaning Kit Worth It?
The accumulation of dirt might make your earphones sound less clear and strong than they did when they were brand new.
A significant buildup of cerumen (ear wax) or other debris might even get to the point that a thorough cleaning becomes more challenging.
In some cases, it may necessitate a replacement if left unaddressed.
Check out the best AirPods Pro replacement tips for more information!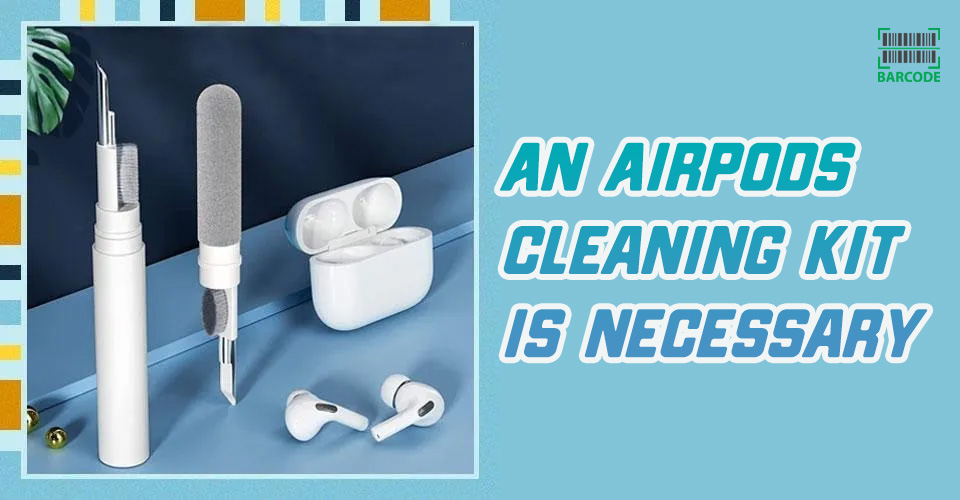 It is essential to clean your AirPods with a cleaning kit
Fortunately, you can improve the audio quality of your earphones by cleaning the ports.
Additionally, it's critical to periodically (about once per week) clean your earbuds to maintain the health of your ears. 
For these reasons, investing in an earbud cleaning kit is definitely worthwhile given the health risks associated with dirt and bacteria accumulation.
Further, keeping them clean can increase their lifespan as well. 
What to Consider When Buying An AirPod Cleaning Kit?
Even if you are using one of the best AirPods available, a cleaning kit is still required for the best performance.
So take these factors into consideration before purchasing!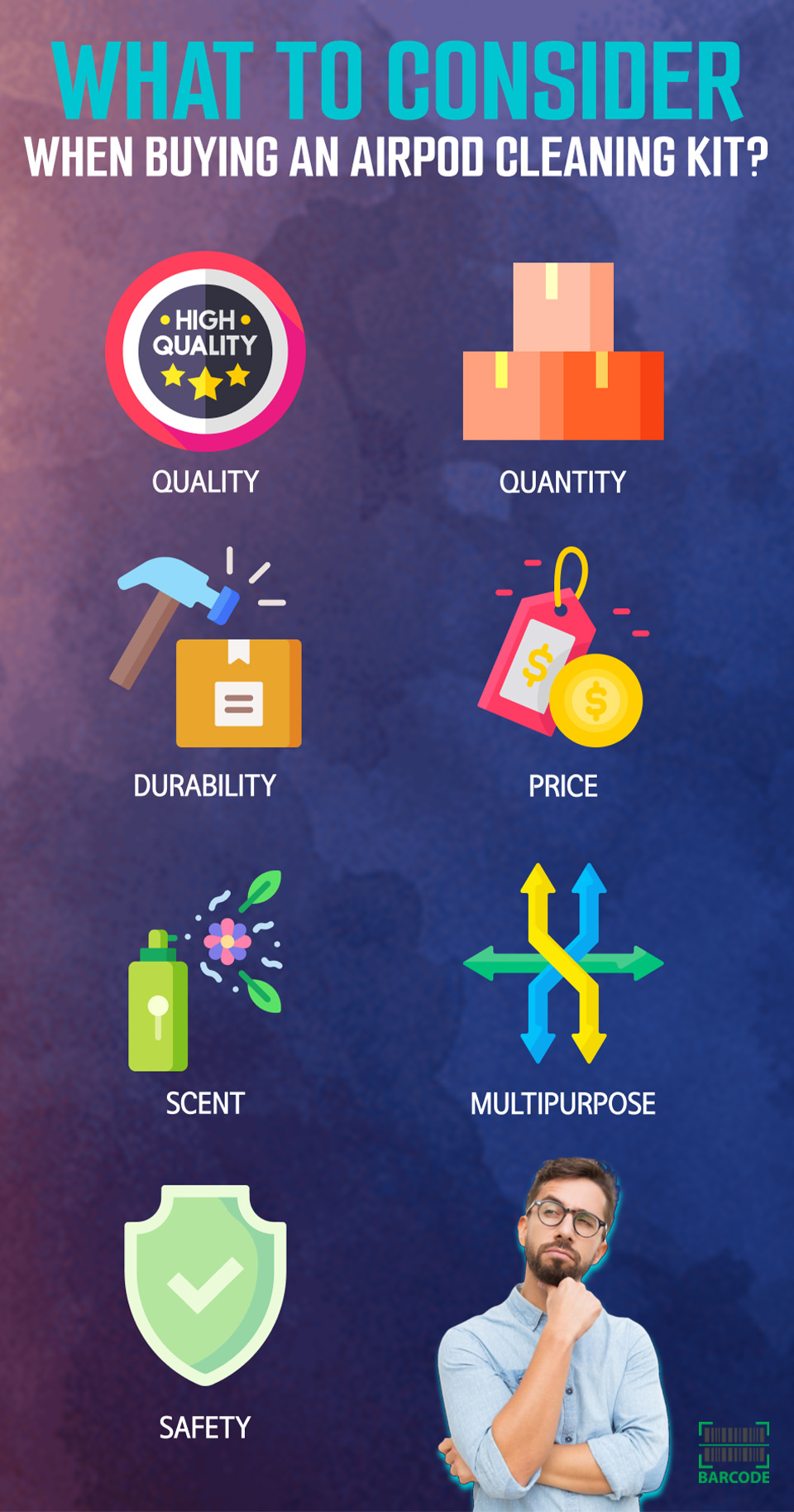 Key considerations when buying a cleaning kit
Quality
The kit's quality is the most important. It should be composed of substances that swiftly clean the surface.
Some businesses make low-quality cleaning kits; thus, they don't operate as they ought to. 
So invest in practical products instead to avoid such frauds.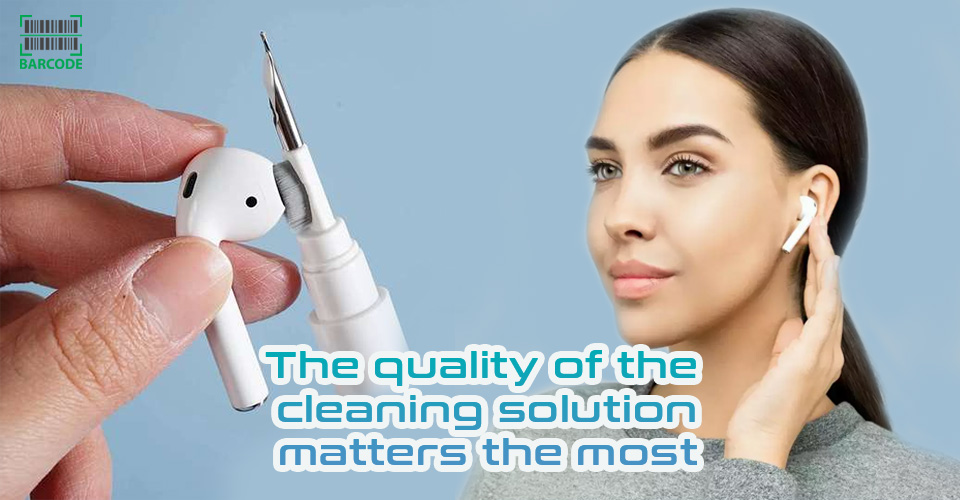 Your cleaning kit should be high-quality
Quantity
The cleaning kit should include enough cleaning solution to last 1-2 months. 
The ones with brushes inside should ideally last much longer than 1 or 2 months.
Durability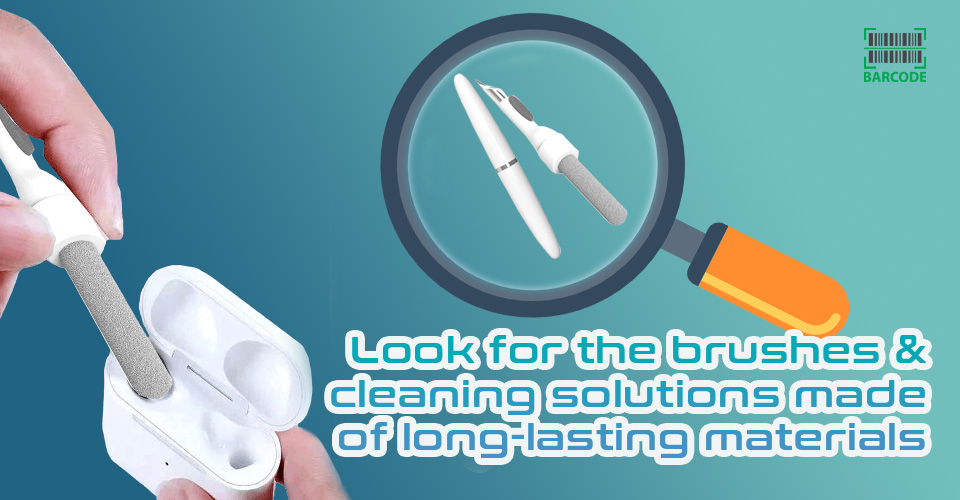 Your cleaning kit components should be durable
The AirPods cleaning kit should include durable accessories. 
Therefore, you had better look for brushes and cleaning agents made of durable materials before buying.
Price
Some cleaning kits cost a lot of money, while others are inexpensive. 
Make sure the product you are purchasing is reasonably priced for its effectiveness.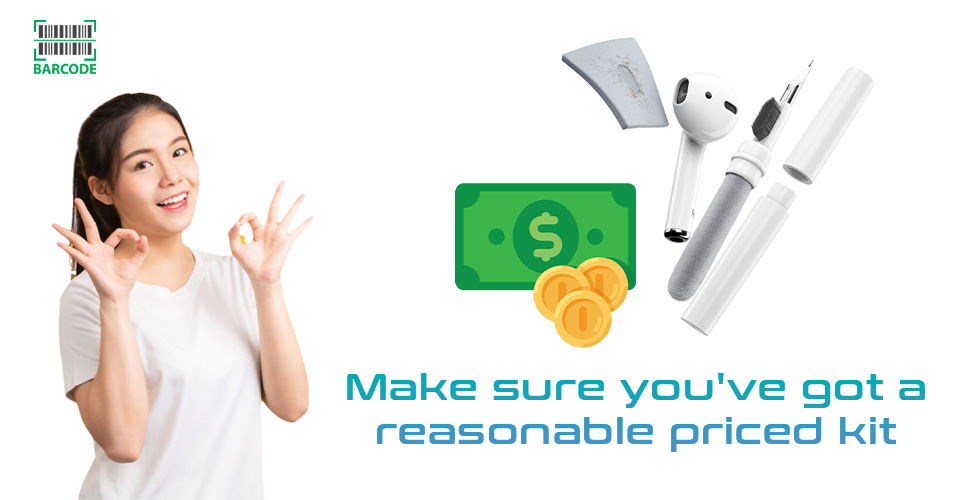 Consider the price before buying a kit
Multipurpose
Don't limit the use of the AirPod cleaning kit to cleaning AirPods solely.
Speakers, cell phones, laptops, and other similar devices should also be cleaned of dust and debris. 
For this reason, be sure to check what products can be cleaned with your kit.
Scent
Your cleaning solution shouldn't have a bad scent
Because you can't utilize a product if you can't handle its smell, the bad smell makes it difficult to use. 
Hence, check to see whether the item you're purchasing smells good. 
Safety
Alcohol, ammonia, or bleach shouldn't be included in the cleaning solution because they can damage the surface being cleaned. 
You should avoid skin contact with the solutions containing these hazardous chemicals as well.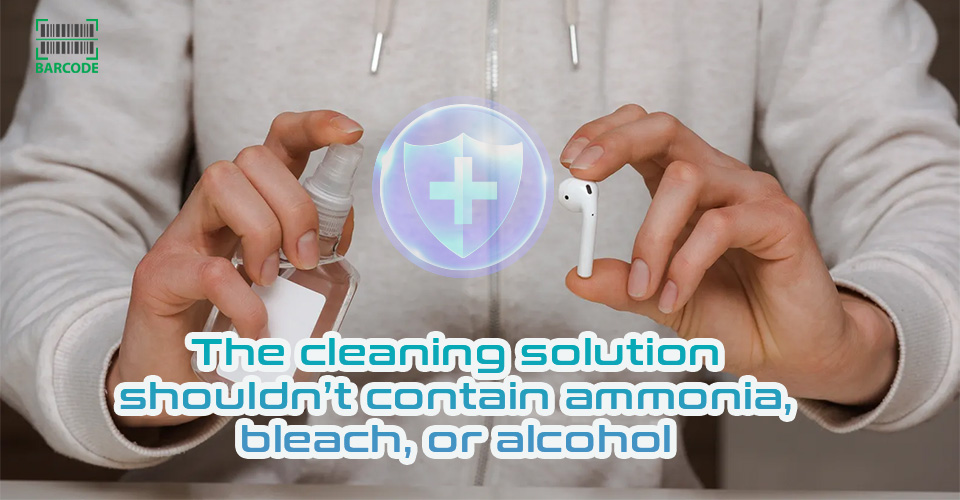 The cleaning solution should be safe to use
Best AirPod Cleaning Kit 2023
A cleaning kit is a necessity to clean any type of debris from the AirPods. 
In case you're still wondering what the best AirPods cleaning kits are, read on to find out...
AKIKI Earbuds Cleaning Kit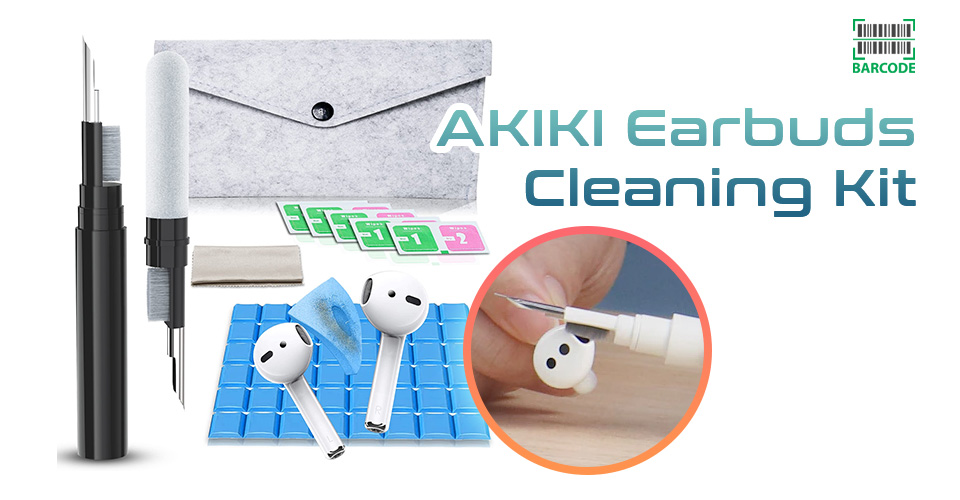 AKIKI Earbuds Cleaning Kit
The AKIKI Cleaner Kit includes a range of cleaning tools that can be used to clean anything from your AirPods to your smartphone. 
A microfiber cleaning cloth, a round metal nib, cleaning putty, alcohol wipes, and a brush for cleaning the charging hole are all included.
Additionally, it has a reusable case, allowing you to store everything in a tidy and orderly manner while keeping it together.
39 Pcs Cleaning Kit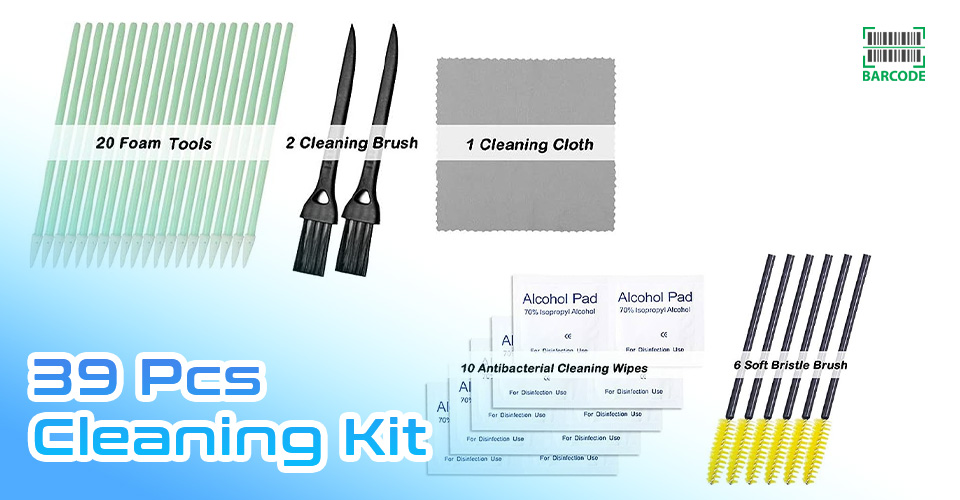 39 Pcs Cleaning Kit
This best AirPod Pro cleaning kit covers 6 brushes, 2 anti-static cleaning brushes, 10 pads, 20 foam swabs, and a cleaning cloth are all included in this kit. 
All of these features make it possible to clear the dirt on the AirPods' edges.
It is also simple to use. Just use a brush to remove any dirt or dust, and then a cloth to wipe the dirt away.
REFLYING's Phone Cleaning Kit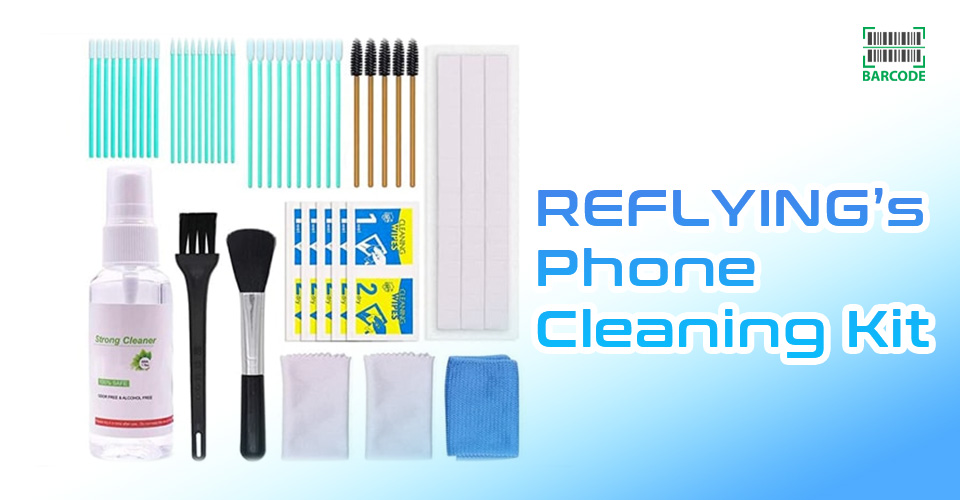 REFLYING's Phone Cleaning Kit
The Reflying cleaning package includes upgraded cleaning supplies with 5 soft bristle brushes and 30 cleaning swabs in addition to soft bristle brushes, microfiber wipes, and cleaning wipes. 
Therefore, you can use this kit to wipe your phone and computer keyboard.
A 50ml cleaning solution free of alcohol is also included when you buy a Reflying AirPods cleaner. 
This can be sprinkled on the dry, lint-free wiping of your AirPods case to effectively sanitize the surface.
CRYSFIY 7-in-1 Electronic Cleaner Kit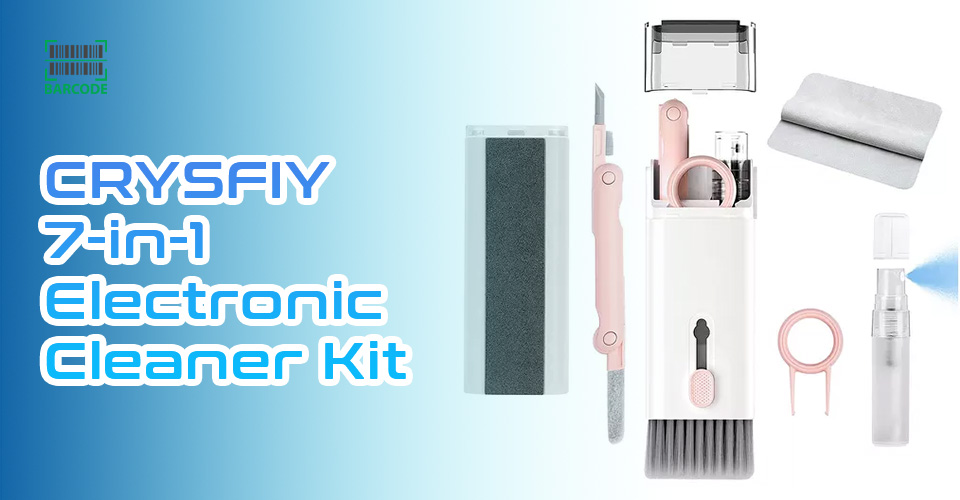 CRYSFIY 7-in-1 Electronic Cleaner Kit
A lot more than just your AirPods can be cleaned using earbud cleaning kits, especially ones like the CRYSFIY 7-in-1 Electronic Cleaner Kit. 
A flannel cleaning cloth, a high-density brush, a sponge for cleaning screens, and other cleaning supplies are all included in the all-in-one kit. 
Additionally, it has a cleaning pen for earphones that does the job and has a little sponge, silicone tip, and a tiny cleaning brush. 
RevJams 31pc Cleaning Kit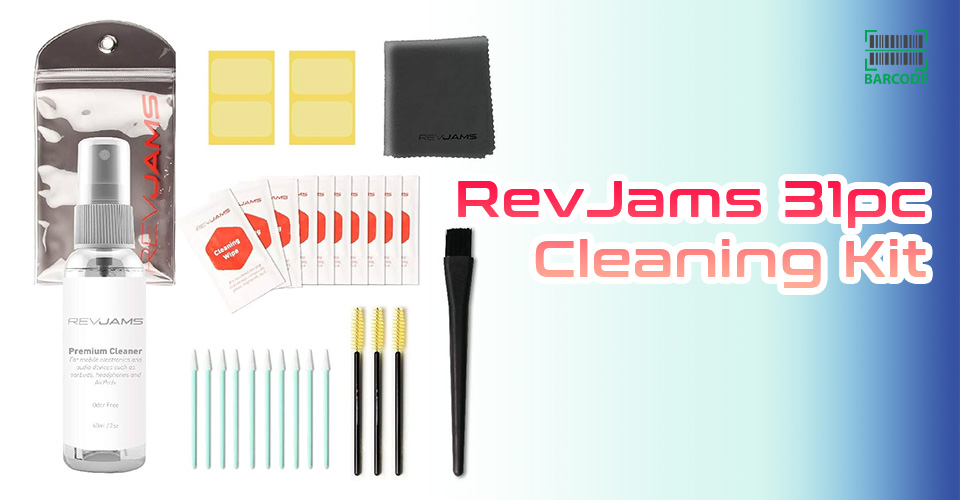 RevJams 31pc Cleaning Kit
There are several brushes and swabs in this best AirPods Pro cleaning kit, and they work really well as cleaning tools. 
They clean the AirPods' surface, leaving it clean and shining after removing the wax, oil, and debris. 
Plus, the set includes a pouch to keep the brushes safely stored so that they can be used for many years.
MUIIGOOD AirPods Cleaner Kit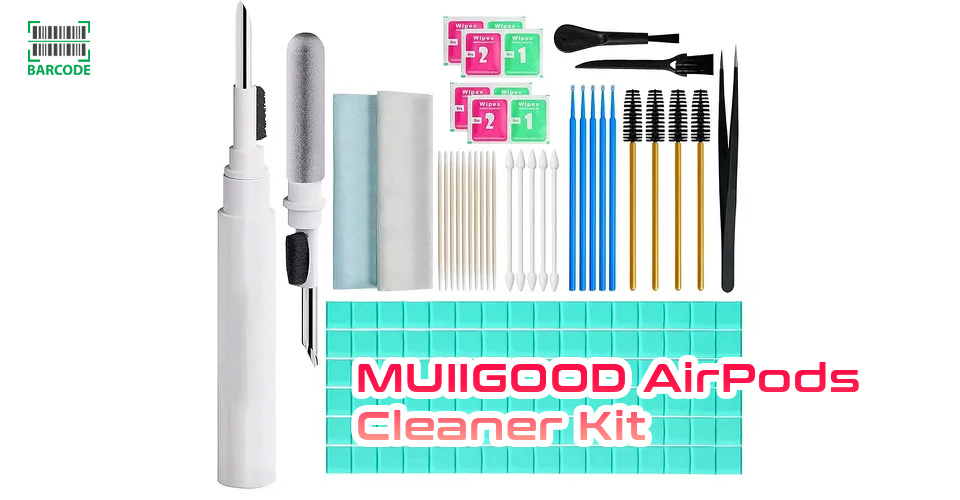 MUIIGOOD AirPods Cleaner Kit
This kit is for you unless you have cleaned your earbuds in a while and are searching for one that includes everything you need for all different kinds of clean-ups. 
There are many various tools included with the MUIIGOOD AirPods Cleaner Kit, like cleaning putty, a cleaning pen, a pointed cleaning stick, and a variety of brushes, sponge swabs, and microfiber cloths.
Furthermore, it has a kit for wet and dry cleaning and a pointed tweezer for hard-to-remove cases. 
Kikkerland Earbud Cleaning Kit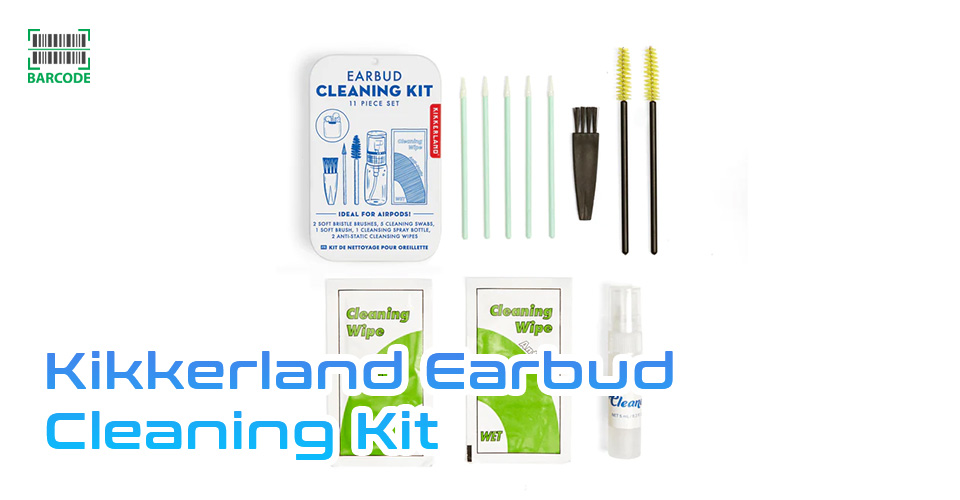 Kikkerland Earbud Cleaning Kit
Despite the Kikkerland Earbud Cleaning Kit coming in a small tin, it includes a wide range of supplies. 
A small spray bottle, a small brush, cleaning wipes, cleaning picks, and two spoolie brushes are all included in this earbud cleaning kit. 
Luckily, its small size makes this best AirPod cleaner kit an incredibly useful cleaning kit to pack in your work bag or carry-on,
It also helps you always be ready for earbud clean-ups.
Eosera Ear Care MD Earbud Cleaning Kit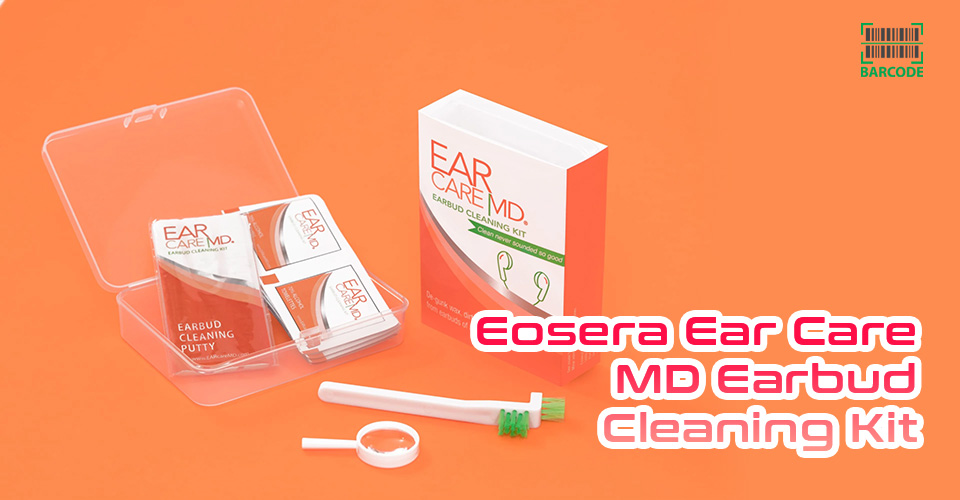 Eosera Ear Care MD Earbud Cleaning Kit
It's easy but effective to keep your AirPods clean with this cheap earbud cleaning kit.
Cleaning putty, alcohol wipes, and brush heads are among the several cleaning items included in the box. 
Along with these tools, the kit also contains a convenient magnifying glass that will help you see some of the difficult-to-clean areas clearly.
To keep you prepared and organized, everything is packaged together in a storage container.
KeyBudz Air Care AirPods Cleaning Kit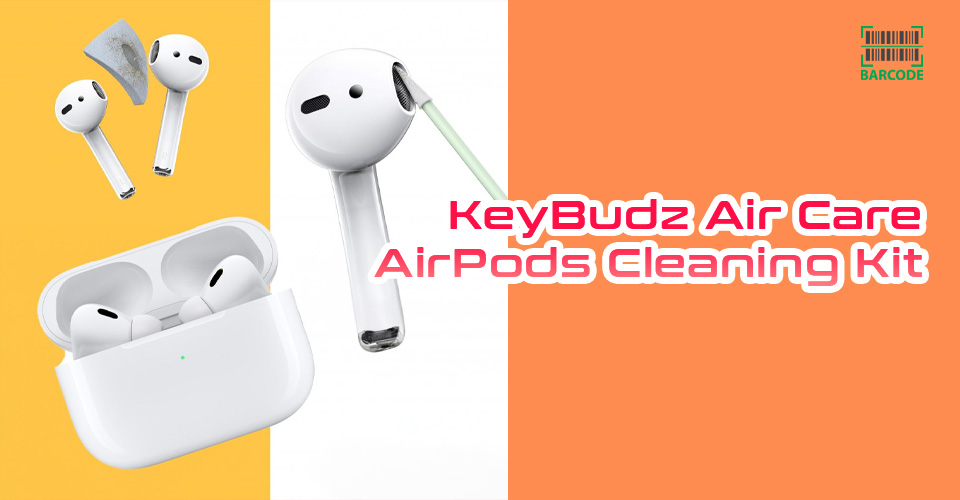 KeyBudz Air Care AirPods Cleaning Kit
The KeyBuds Air Care cleaning kit contains everything you need to give your AirPods a stunning appearance. 
This kit includes 10 sticky squares, which effectively wash away grime and waxy residue from small parts like speaker mesh.
Importantly, you may clean as much as you like without harming your device with the 5 precise cotton swabs, two lint-free microfiber cloths, and reusable bristle brushes included.
Just Wireless AirPods Cleaning Kit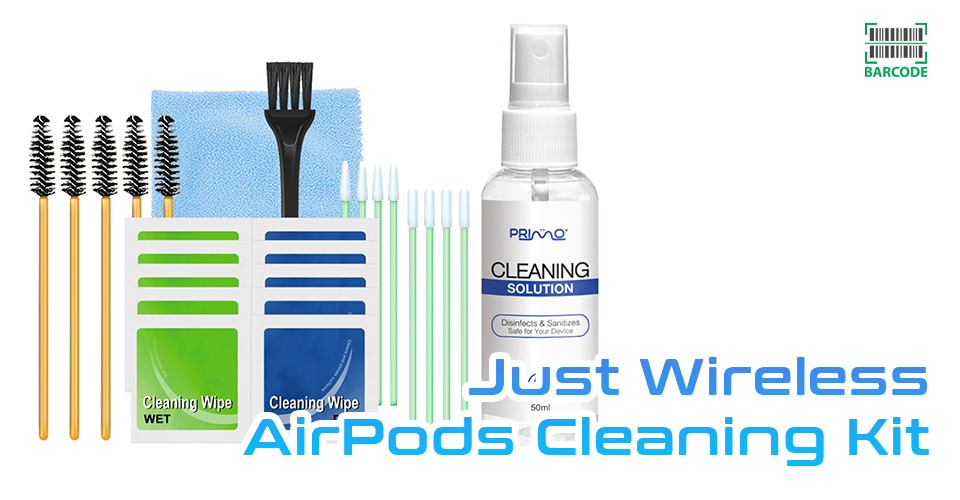 Just Wireless AirPods Cleaning Kit
There are 36 cleaning tools in the Just Wireless AirPods cleaner kit, including 10 pieces of pointed and rounded swabs. 
It also comes with 5 soft bristle brushes as well as cleaning wipes each. So it's simple to remove dirt from bigger surfaces and sharper angles.
A 50ml bottle of cleaning solution is supplied in this best cleaning kit for AirPods as well.
By now, let's sum up the best AirPod cleaner kit to buy 2023:
| | | |
| --- | --- | --- |
| | | Best overall |
| | | Best for quality |
| | | Best for safety |
| | | Best for versatility |
| | | Best for hard-to-reach places |
| | | Best variety |
| | | Best compact |
| Eosera Ear Care MD Earbud Cleaning Kit | | Best drugstore |
| | | Best all-in-one |
| Just Wireless AirPods Cleaning Kit | | Best for intensive cleaning |
How to Clear Apple AirPods with AirPod Cleaning Kit?
Have you noticed that no matter how loud you crank up the volume, the music still sounds tinny even while using the best equalizer settings for AirPods Pro?
It's time to give the AirPod cleaning kit best buy a try with the following instructions!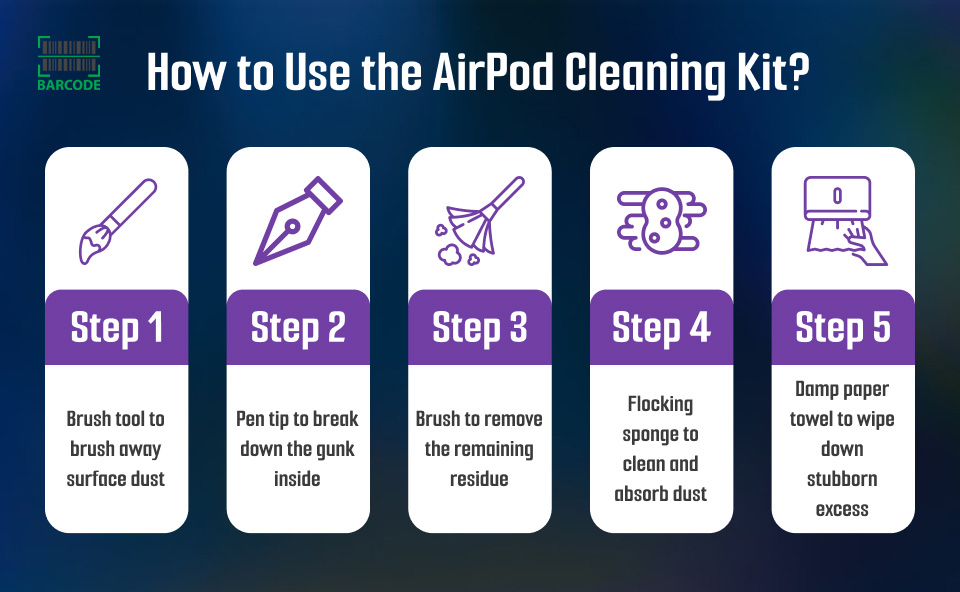 A guide on cleaning the AirPods
First, use the brush tool to remove any surface lint or dust from the sound outlet and earbud case. 
In order to carefully dissolve the inside muck, use the pen tip next. You should use a light hand to avoid injury or damage. 
Once the buildup has been removed, utilize the brush once more to get rid of any remaining residue.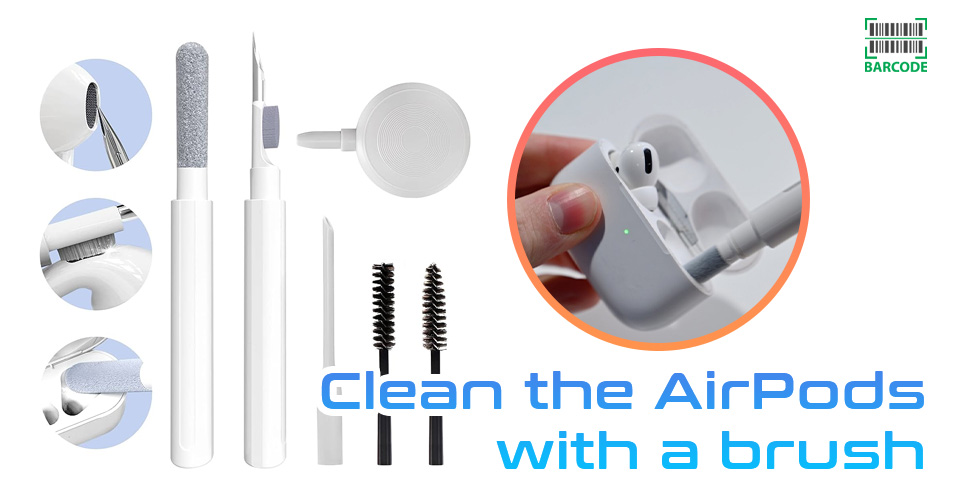 Clean the AirPods with a brush
The flocking sponge is long enough to clean and remove dust from the charging case for the AirPods. 
Then, clean off any dirt around the case hinges with the pen tip. 
Wipe up any remaining residue with a damp paper towel once the AirPods are in working order.
And you've done!
Frequently Asked Questions (FAQs)
Should I clean my earbuds every day?
At the very least, you should clean your earphones with an alcohol wipe every week if you use them every day.
This is the best way to clean Apple AirPods and will help get rid of any built-up dirt, dust, and wax.
Your AirPods may no longer function effectively owing to a technical issue or excessive ear wax.
Not only can ear wax clog your ear canal, it can also harm your earbuds.
What happens if you don't clean AirPods?
When it comes to routine cleaning, earbuds are often overlooked, which increases the users' health hazards.
Lack of earbud cleaning can result in excessive ear wax, ear pain, tinnitus (ear ringing), and yeast and fungal infections.
Final Words
If you use AirPods frequently, a cleaning kit needs to be a necessity. Regardless of whether you have never cleaned your earbuds before and need the tools to get started or are seeking a more convenient and effective way to wipe away sweat, remove wax, and lift off the grime from your AirPods, one of the best AirPod Cleaning Kit mentioned earlier is a great item to have on hand.