How to Find AirPods on Android in 4 Ways? Android Users Should Not Ignore
Sep 28, 2023 - Views: 2321 Share
Apple AirPods are ideal headphones with excellent sound, practicality, and a stylish design.
Yet, they can sometimes get lost or misplaced.
How to find AirPods on Android is thus a common question as it might be difficult to find your missing AirPods.
But don't be worried!
Using the following advice, you may easily locate your missing AirPods on your Android phone.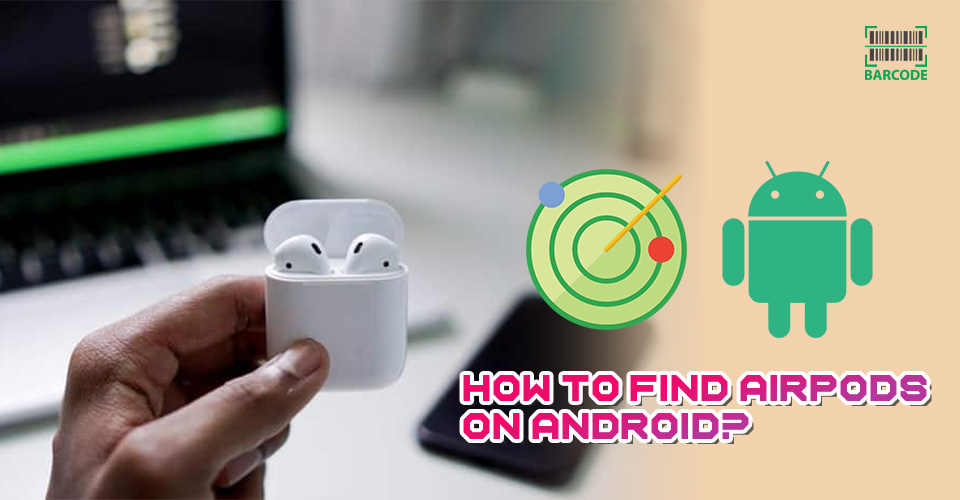 How to find my AirPods on Android?
What Is the Difference Between Finding AirPods on Android and iOS?
All the added features of AirPods, which are Apple's exclusive earbuds, can only be used with other products that use Apple silicon chips. 
Because AirPods are Apple's exclusive headphones, all the added functions are only compatible with other products using Apple silicon processors. 
This includes Apple TVs and Apple Watches, as well as iPhone 5s and later, MacBook 2015 and later, and iPad 3rd generation and later.
Sadly, while AirPods are compatible with Android, you won't have access to some of the fancy features, such as Apple's Find My App.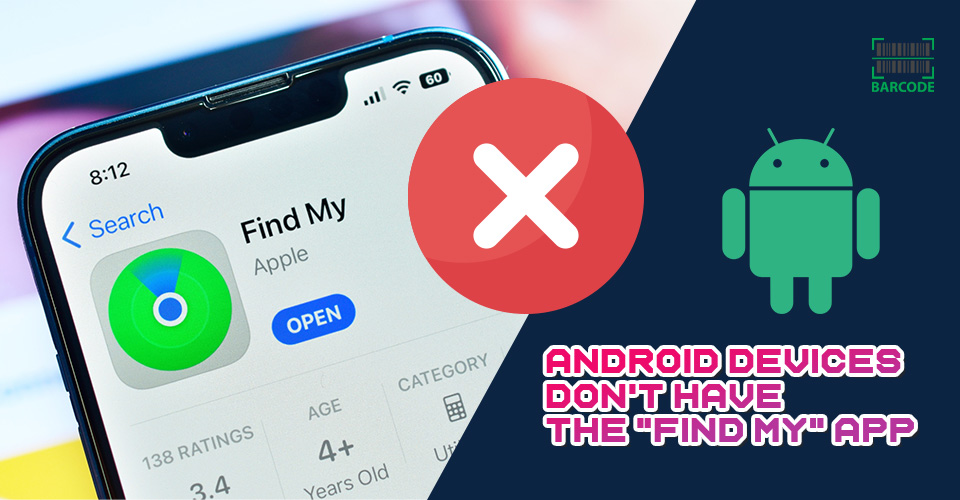 There is no Find My app for Android devices
However, there are still ways to find your AirPods using Android devices, which will be explained later.
Note that these methods are only useful if you can meet specific requirements, such as: 
Battery Life: You can only use these techniques to discover your AirPods while they are turned on and still have some battery life remaining.

Distance: You need to be within 30-75 feet when using an Android handset to find the missing AirPods.

Case: You need to have your AirPods either outside of the case or in an open case. Once the case is closed, they shut off automatically.
Almost everyone is carrying that polished white carrying bag and has those white buds in their ears, making it very simple to unintentionally take someone's AirPods! Why not make a change then?
See the best AirPods cases that are stylish, adorable, and trendy for all ages and genders. 
| | | |
| --- | --- | --- |
| elago AW5 Compatible with AirPods Case 1 & 2 | | View Deal |
| Hamile Case Cover for Apple AirPods 2 & 1 | | View Deal |
| R-fun AirPods Case Cover, Soft Silicone Protective Cover | | View Deal |
| LELONG Compatible with AirPods Case Cover | | View Deal |
| Sangkoo AirPods Case Cover,Soft Silicone | | View Deal |
How to Find AirPods on Android?
After clearing things out, let's go on to some of the best ways to locate your missing AirPods using an Android device.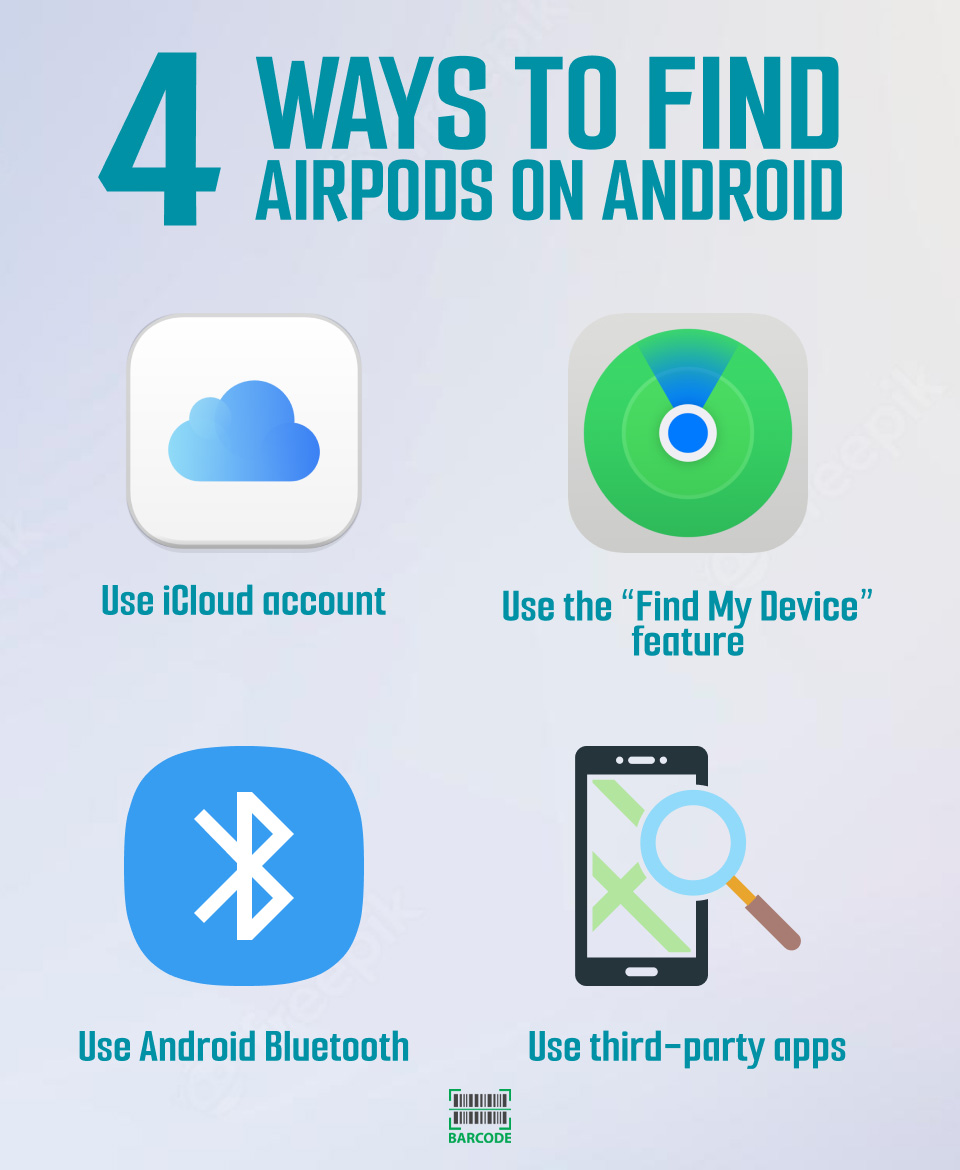 How to find AirPods with Android - 4 effective ways
Use iCloud account
Finding misplaced AirPods is easiest when you log in to your iCloud account. 
Apple says that as long as your AirPods continue to send signals to nearby Apple devices, they may still deliver the latest data about your approximate location even when they are not connected.
Take these steps to use your iCloud account to locate your AirPods on Android:
Step 1: Open your browser on your Android smartphone and navigate to Find My on iCloud.

Step 2: Open your iCloud account and log in.

Step 3: Tap on your AirPods.

Step 4: Select "Play Sound" to play audio on your AirPods.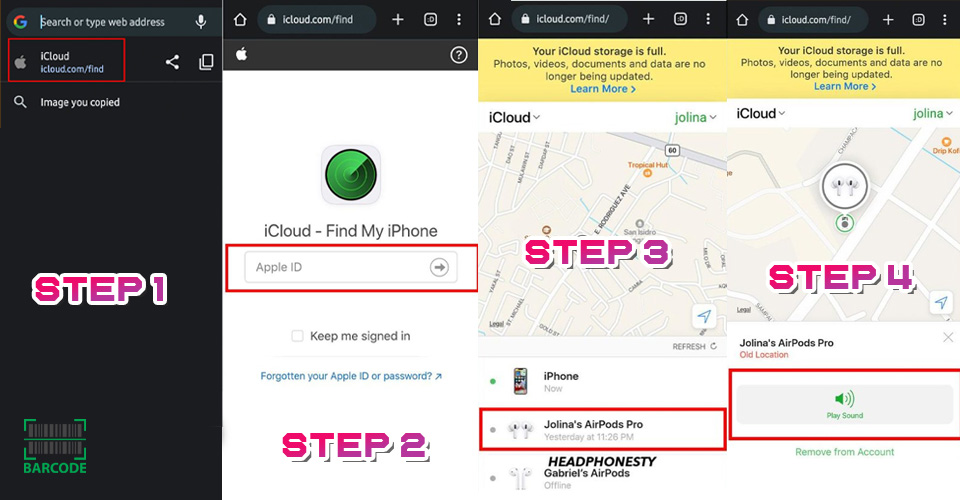 How to find AirPods on Android using an iCloud account
Use the "Find My Device" feature
If you're using a Google account, you can make use of the "Find My Device" feature on your Android phone to find any missing AirPods. 
You may use this function to find out where your phone is and where any other connected devices are. 
This is how to do it:
Step 1: Open the "Find My Device" app on your Android phone after logging into your Google account.

Find My Device app
Step 2: From the list of devices that is presented, choose your AirPods.

Step 3: You'll see a map displaying your AirPods' location if they are within range. To find your AirPods, utilize the map as a navigational aid.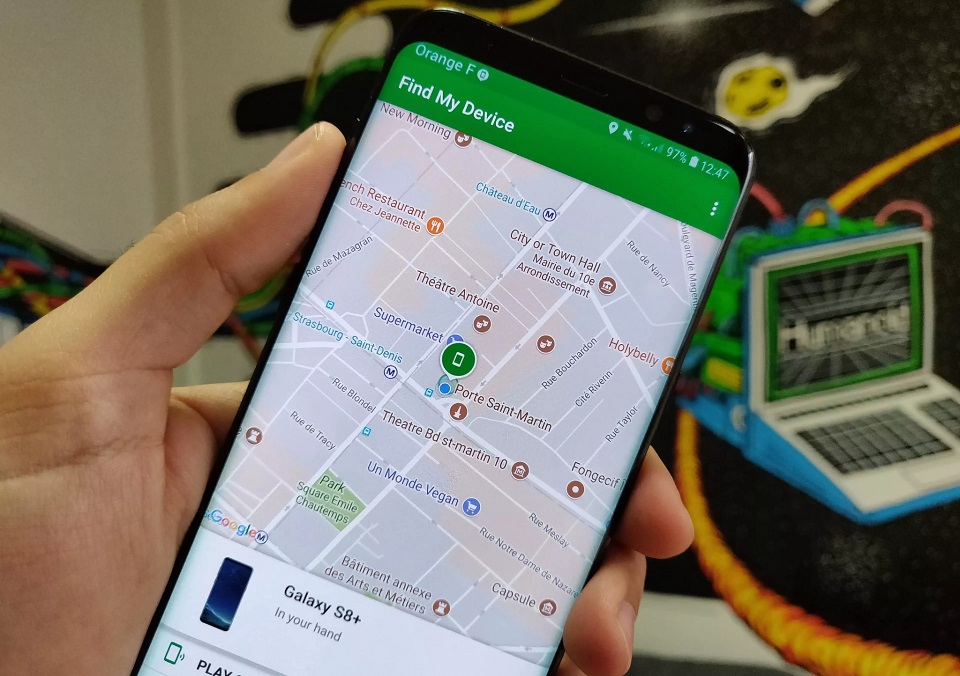 Use the map to find your device
Use Android Bluetooth
You can still locate your AirPods if they aren't linked to an iCloud account by connecting your Android device to Bluetooth. 
However, in addition to the requirements listed above, there are a few more that must be followed for this method to be effective:
The Android device must have been paired with the AirPods (read how to connect AirPods for more details)

Otherwise, this approach will only work if you lose just one of your AirPods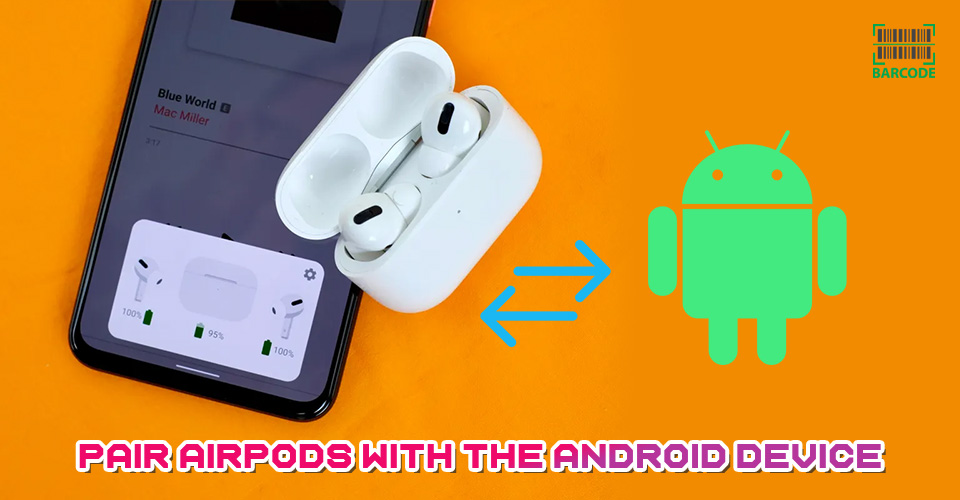 You must connect AirPods with your Android device
Below is how to locate your misplaced AirPods on Android by utilizing Bluetooth:
Step 1: Make sure Bluetooth is turned on.

Step 2: Scan for Bluetooth devices and wait till you see your AirPods' name.
Do you know that you can change your AirPods name right on your Android phone?
Discover how to rename AirPods on Android is Barcode Live!
Scan for your AirPods
Step 3: When discovered, you might be within 30 - 60 feet of your AirPods.

Step 4: Play music at its loudest volume while connected to your AirPods.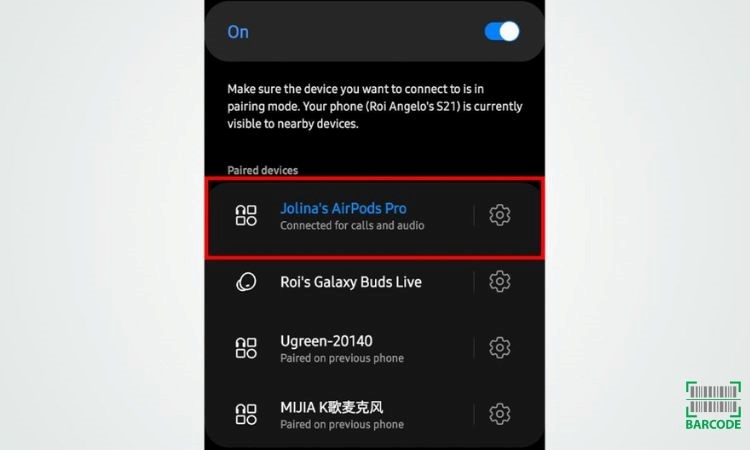 Connect to your AirPods
Step 5: Look for the high-pitched sound and try to locate them manually.
Use third-party apps
In the event that everything else fails, you may still rely on third-party Android apps to locate your missing AirPods. 
They function in a manner similar to the Bluetooth approach described above, but they offer more information regarding the distance between your Android phone and your AirPods.
Some of the more popular ones are:
Find My Headset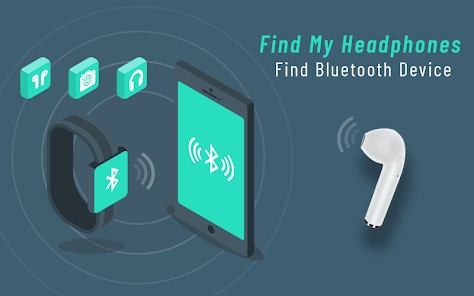 Find My Headset app
You may use this app to locate your AirPods by setting up an alarm. 
It functions by utilizing Bluetooth to connect your AirPods to your phone and then playing a loud sound that you can track to find your AirPods.
Bluetooth Finder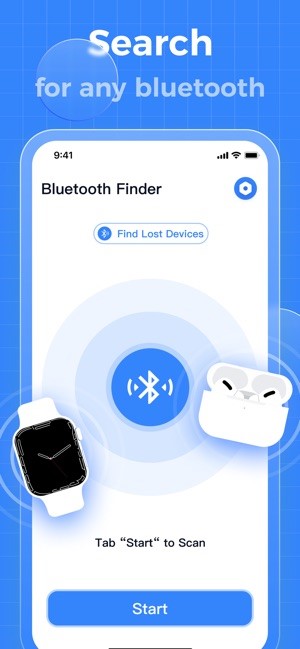 Bluetooth Finder app
It displays a list of nearby Bluetooth devices after scanning for them in your vicinity. 
By displaying their name and the strength of the connection between them and your phone, it might assist you in finding your AirPods.
Wunderfind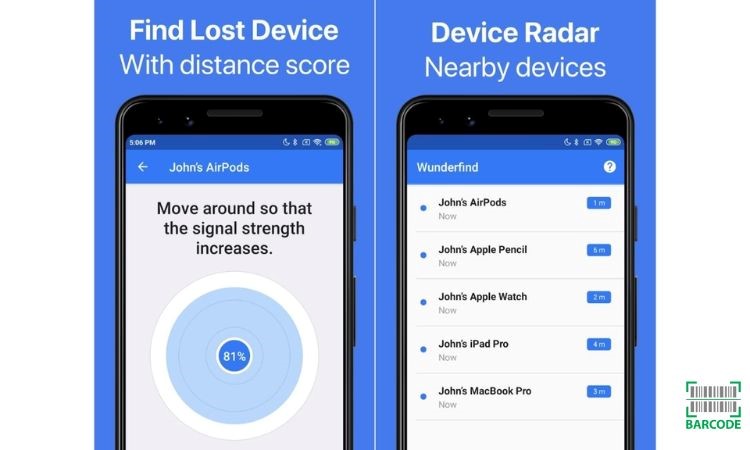 Wunderfind app
This app's 'distance score' function makes it easy to locate AirPods on Android (or other Bluetooth devices) using an approximative distance.
It gives you a number that indicates how far away your AirPods or other wireless devices are from your phone. 
A greater number indicates a closer distance between your phone and AirPods.
Check out this video for more information:
However, tracking apps like Wunderfind sometimes raise privacy concerns.
For example, there have been cases of people utilizing AirTags and AirPods with malicious purposes to monitor people or assets.
That's why understanding how to disable AirPod tracking is also beneficial!
Frequently Asked Questions (FAQs)
Can I find my AirPods using my friend's iPhone?
How to find AirPods with Android phone?
You may use your friend's iPhone to locate your AirPods if they were previously connected to it.
Yet, you won't be able to locate them if they weren't previously paired with their phone.
What happens when I mark AirPods as lost?
When someone tries to connect your AirPods with their iPhone after you've marked them as lost, they will see your contact information.
Can someone use my stolen AirPods?
Though you can use Lost Mode to remotely lock devices like your iPhone or Mac, you cannot do the same with AirPods.
It means if someone finds any stolen AirPods, they can use them.
Conclusion
As a result of the ease that comes with these completely wireless headphones, losing your AirPods is arguably one of the most difficult issues you may run into. In comparison to other wireless earbuds on the market, they are also very pricey. Therefore, it makes sense to want to put more effort into seeking them.
Hopefully, using the methods of how to find AirPods on Android described above, you can now locate your misplaced earbuds successfully.