The skin is vulnerable to the sun's rays even on cloudy days, which over time can cause skin cancer, discoloration, and wrinkles.
Applying sunscreen in the morning and again throughout the day is the greatest change you can make to your regular routine to protect your skin.
Here comes the 3W Clinic Intensive UV Sunblock Cream, which will be your best assistant on hot summer days. 
Its barcode is 8809192574892 and here are things you should know about sunscreen 3W Clinic Sunblock!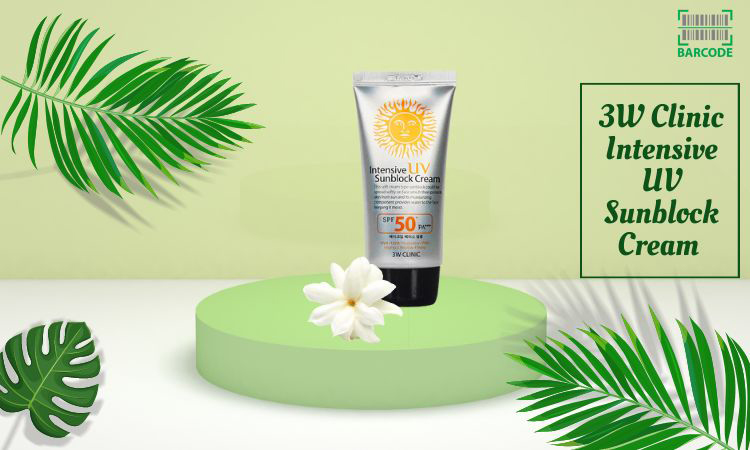 3W Sunscreen Ingredients
Here is a list of 3W Clinic Intensive UV Sunblock Cream ingredients:
Water, Ethylhexyl Methoxycinnamate, Glycerin, Ethylhexyl Salicylate, Mineral Oil, Titanium Dioxide, Isoamyl p-Methoxycinnamate, Diethylamino Hydroxybenzoyl Hexyl Benzoate, Cetyl Alcohol, Zinc Oxide, Stearic Acid, Glyceryl Stearate, Polysorbate 60, Beeswax, Ethylhexyl Triazone, PEG-100 Stearate, Butylene Glycol, Aloe Barbadensis Leaf Extract, Morus Alba Bark Extract, Red Ginseng Extract, Phenoxyethanol, Betaine, Dimethicone, Carbomer, Triethanolamine, Disodium EDTA, Ci 19140, Ci 15985, Fragrance
Importantly, there are enhanced 3W Clinic Sunblock ingredients included with great features: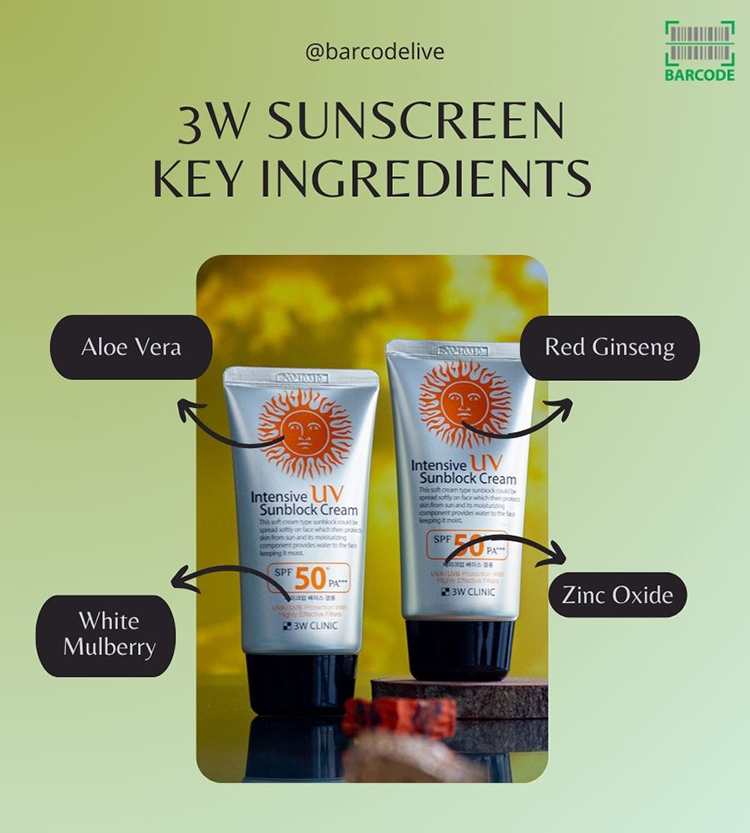 Aloe: It is among the best sunscreen 3W Clinic Sunblock ingredients to soothe sunburn and hydrate your skin

Red Ginseng: It aids in moisturization and anti wrinkle

White Mulberry: A key component in 3W Clinic Sunblock physical sunscreen to calm and fade uneven skin tone

Zinc Oxide: One of the best 3W Clinic Sunblock ingredients that helps block blue ray
Packaging
This 3W Intensive Sunblock Cream comes in a silver twist-top tube with a black twist-off lid. 
The tube also features a clear image of the sun.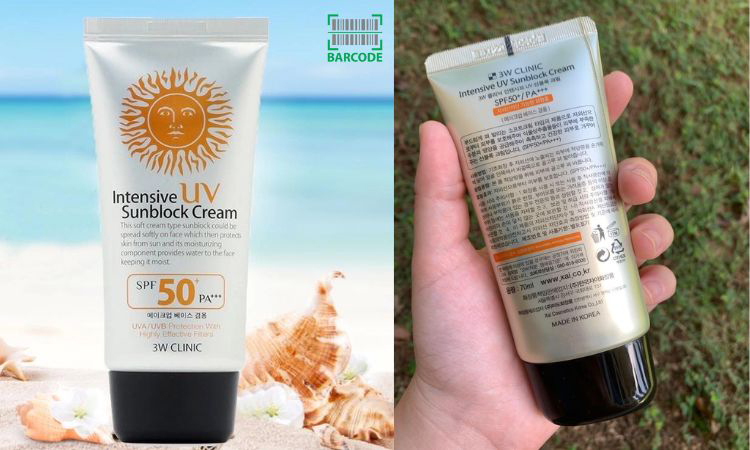 On the front of the tube are descriptions of the product in English, and on the rear are some details in Korean.
The expiration date is provided at the top of the tube, rear, in the format of YYYYMMDD, whereas the manufacturing date is displayed at the top, front.
Scent
According to several 3W Clinic Sunblock sunscreen reviews, 3W sunscreen has a typical body lotion aroma that fades when the sunscreen is completely absorbed into the skin, although not overbearing.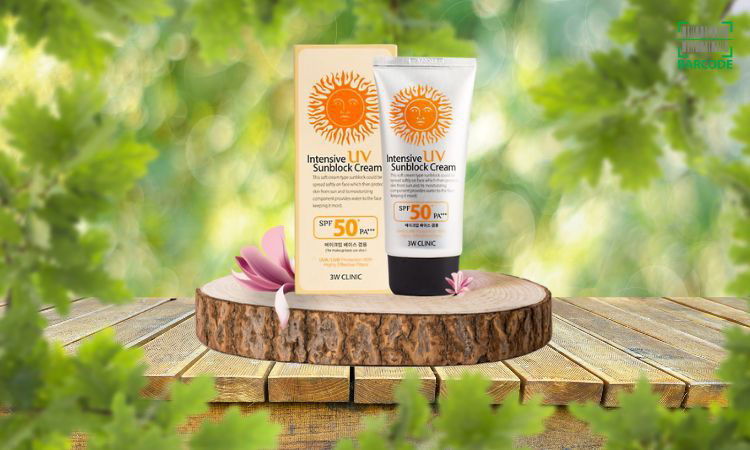 Be aware that fragrance is among the last 3W Clinic Sunblock Intensive UV sunblock ingredients on the list. 
Texture
It has a body lotion-like texture with a somewhat yellowish color. Additionally, the consistency is a little less thick and creamy.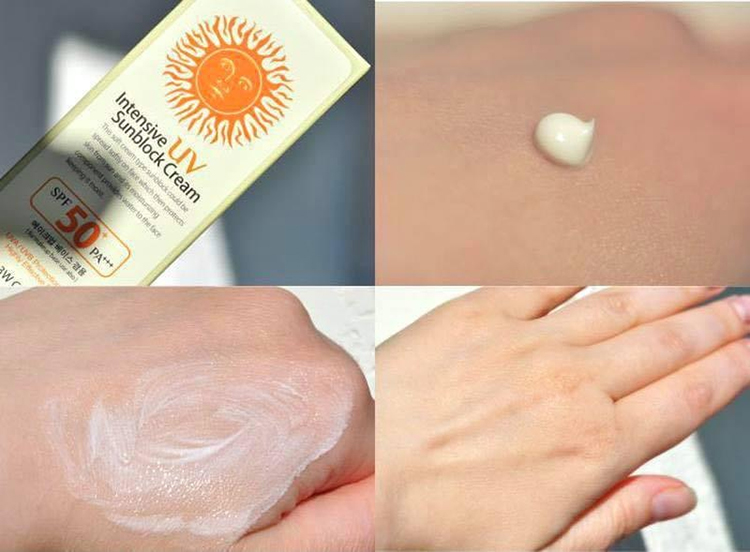 The 3W Clinic Intensive UV Sunblock Cream 70ml 8809192574892 absorbs quite quickly despite having a lotion-like feel. 
It will absorb into the skin in only a few seconds to a minute.
A customer wrote on Amazon:
"Numerous products irritate my sensitive skin and eyes, but this one doesn't. It applies easily and smoothly, unlike creams that remain visible after use."
Benefits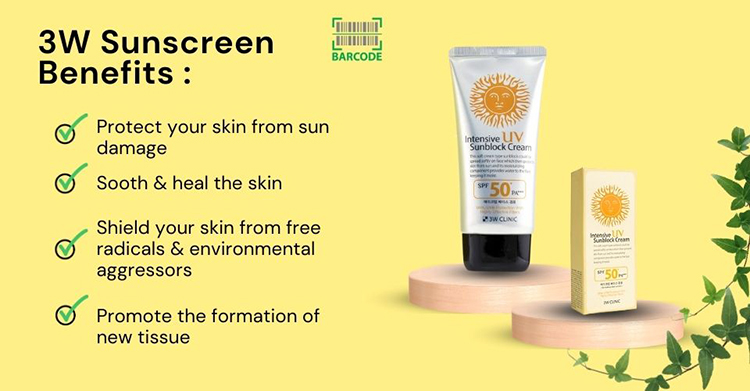 This sunscreen formula is a triple threat for all skin types because it is enhanced with Intensive UV sunblock cream ingredients, which are calming aloe and brightening arbutin. 
It protects your skin from all types of sun damage, including UV radiation, sunburn, and hyperpigmentation.
Other ingredients 3W Clinic Sunblock sunscreen are Allantoin and Aloe Barbadensis Leaf Juice, which promote the formation of new tissue while soothing and healing the skin.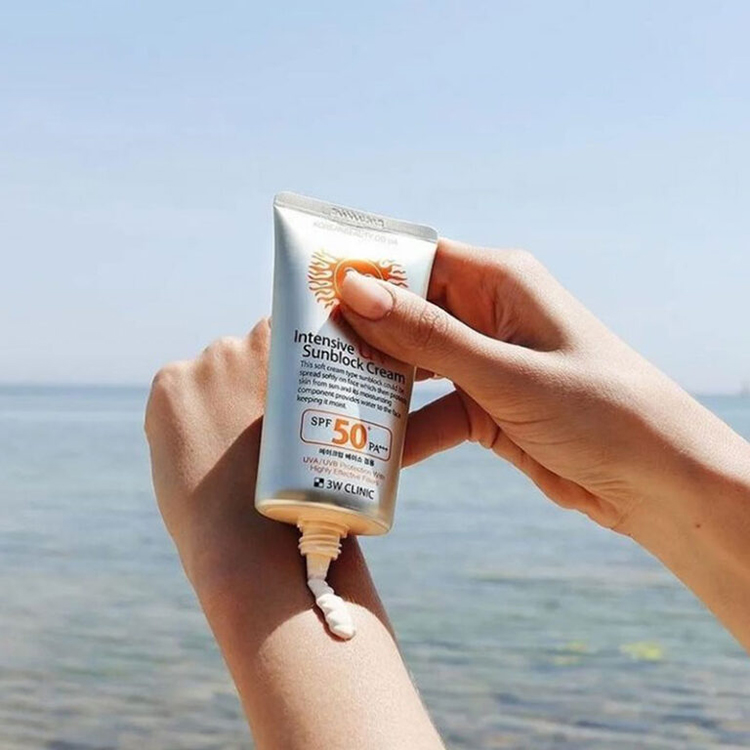 Although this product is not the best type of sunscreen for oily skin, it's still comfortable to use it on your face. 
The product contains Morus alba root extract and red ginseng extract.
Both 3W Clinic Sunblock intensive sunscreen ingredients have antioxidant properties.
So, it can shield your skin from free radicals and other environmental aggressors that can cause fine lines, skin cancer, and wrinkles.
You can watch a review of Dr Ingky about this sunscreen for more reference:
How To Use
Apply 3W intensive sunblock cream as the last step of your morning skincare routine, following moisturizer and before makeup.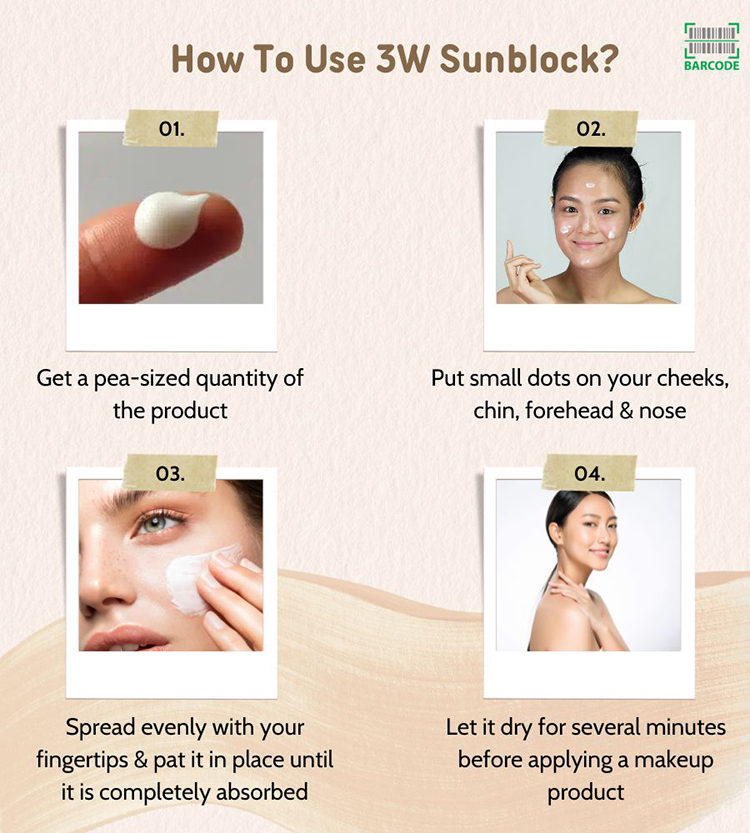 Read more: Z block sunscreen review