A Complete Z Block Sunscreen Review: Is It Worth Your Money?
Feb 16, 2023 - Views: 563 Share
Sunscreen is a widely used and reliable sun protection product. In today's post, we will check our Z Block sunscreen review to see whether it is cost-effective.
Here we are going to go over everything about it, such as packaging, texture, ingredients, performance, and drawbacks (if any).
Let's start!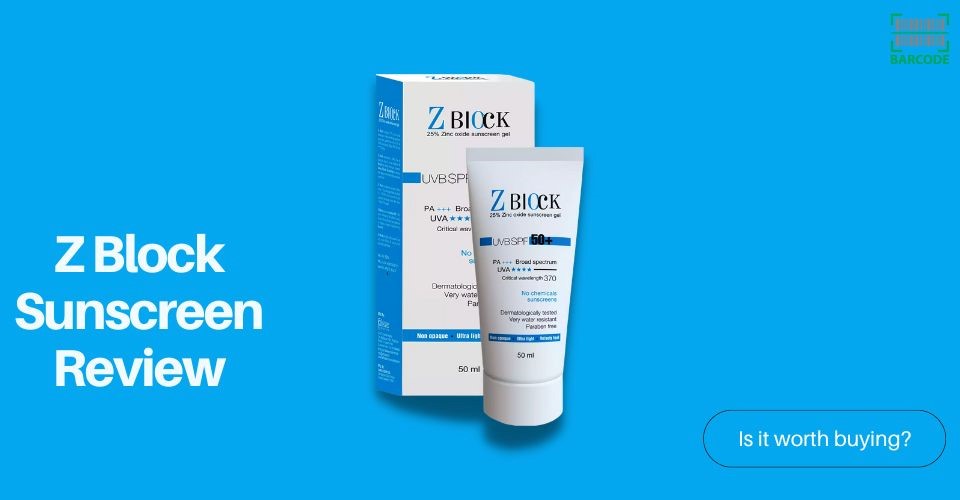 A full review of Z Block sunscreen
What Is Z Block Sunscreen?
Z-block sunscreen is a product from Ethicare Remedies, a leading Indian pharmaceutical company founded in 2003 with a sole emphasis on dermatology and cosmetology. 
The company has devoted itself to innovation through new medications, regimens, technologies, and methods to make the world more beautiful.
Also, Ethicare Remedies is a firm that is focused on the market and its clients, and it regularly introduces high-quality goods for the skin, hair, and body in response to actual customer needs as well as to set new trends in the beauty industry.
Z Block is a mineral sunscreen, one of the best type of sunscreen, in the sun protection range of the brand.
It is claimed to have breakthrough patented Index Match Innovation to guarantee a non-whitening and non-opaque sunscreen experience.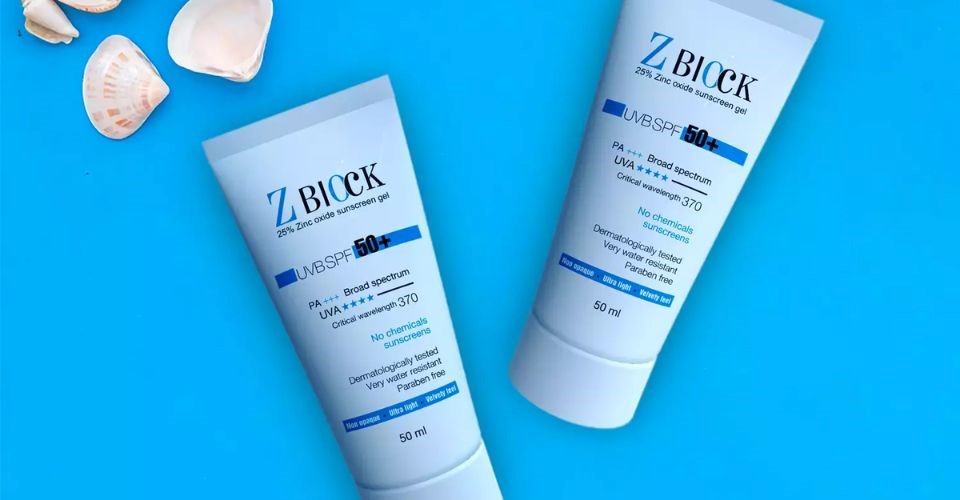 Z Block sunscreen from Ethicare Remedies
Z Block Sunscreen: Product Specifications
Brand: Z Block

Manufacturer: Ethicare Remedies

Item Weight: 100 Grams

Unit Count: 1.7 Fl Oz

Item Dimensions: 2.76 x 1.57 x 7.48 inches

Item Volume: 50 Milliliters
Z Block Sunscreen Packaging
The sunscreen is packaged in a basic manner.
It is packaged in a white and blue cardboard box with all the information written on it.
The actual product is a white tube with a twist-on cap that has lovely blue impressions. 
It appears to be quite opulent because it is matte and not glossy. In order to prevent tampering, the tube was sealed with silver foil.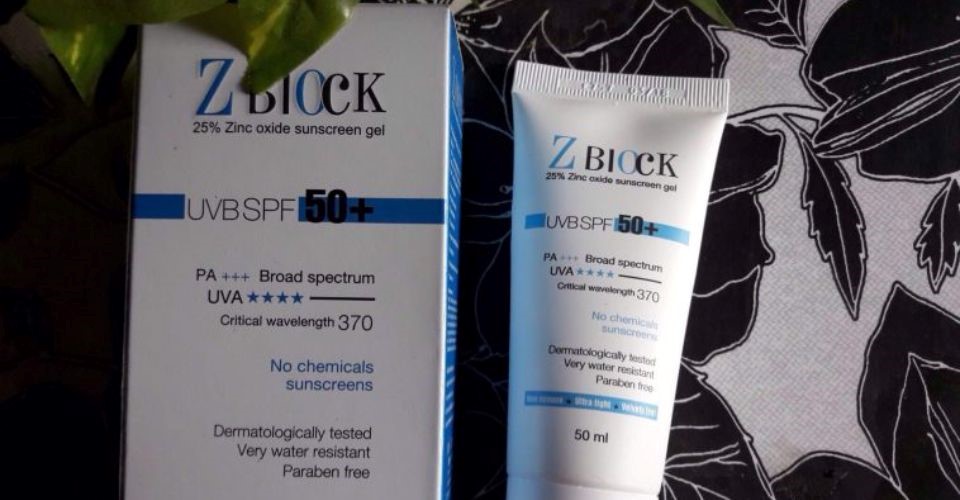 Packaging of the product
Z Block Sunscreen Ingredients
Here is a Z-Block sunscreen ingredients list: 
Zinc Oxide (25%), Glycerine, Caprylyl Methicone, PEG-12 Dimethicone/ PPG-20 Crosspolymer, Vitamin E Acetate, Carbomer, Perfume, Silicon Oil
Z Block Sunscreen Texture
The brand claims the texture of sunscreen gel, however, it is not! The sunscreen has a milky white color with a faint tint of yellow.
The sunscreen gives the skin a lustrous sheen rather than a spotty appearance. It is not greasy, oily, or sticky in any way.
Notably, due to the silicones included, it offers the skin a smooth, silky feel which applies quite smoothly and absorbs extremely quickly without ever leaving a yellowish cast.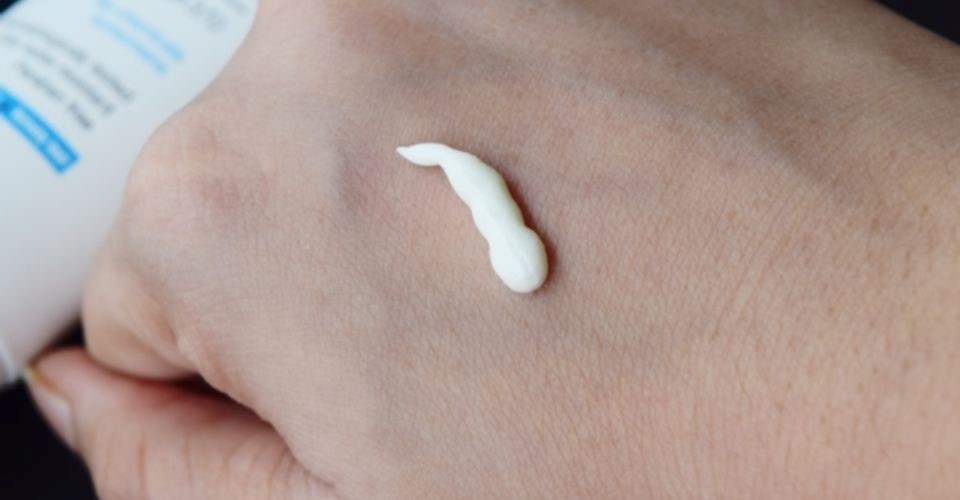 Its texture
Z Block Sunscreen Benefits
The major ingredient in this sunscreen is Zinc Oxide, which is restricted to 25%.
It is a reliable sunblock that offers broad-spectrum protection over the full UVB and UVA range, according to the USFDA classification.
Additionally, it aids in preventing bacterial infection, inflammation, and irritation. Zinc oxide is another ingredient in diaper rash treatments that soothes irritated, swollen skin.
Zinclear IM, the clearest and most potent zinc oxide available, is a constituent in Z-Block and has been certified organic by Ecocert.
Vitamin E is also included in the sunscreen to moisturize the skin. That's why this sunscreen is not considered the best type of sunscreen for oily skin.
Even though the artificial fragrance is the second-to-last ingredient, it has a very light scent that isn't at all overbearing.
In terms of sun protection performance, this product works quite well as it is a broad-spectrum sunscreen coming with SPF 50+ and PA +++.
There will be no irritation because Z-Block sunscreen is completely free of chemical actives. 
Before moving on, let's sum up some outstanding pros and cons of this product!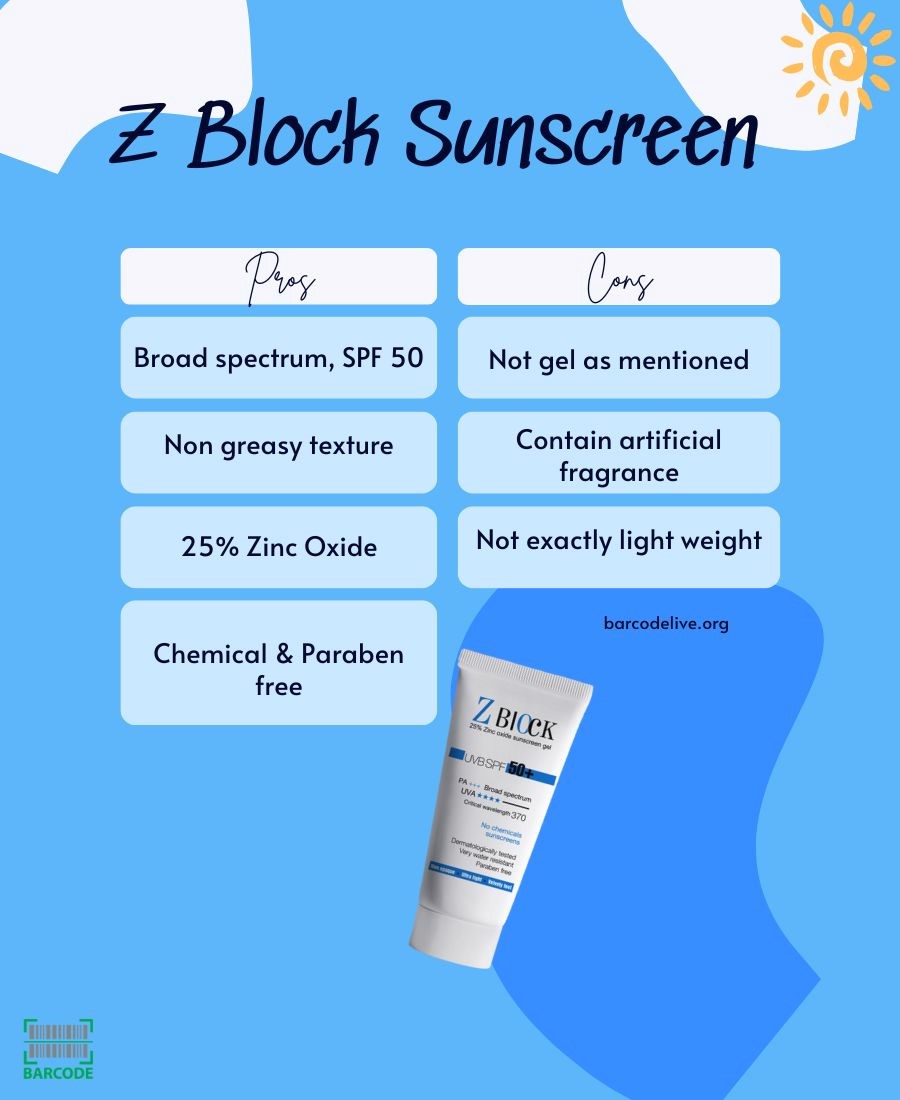 Pros & cons of Z Block sunscreen
How To Use Z Block Sunscreen?
Apply Z-Block sunscreen gel evenly to your face and any other exposed body parts 20-30 minutes before exposure to the sun.
Don't forget to reapply after extended swimming or intense perspiration. Gently massage Z-Block into the skin until it disappears. (Avoid forceful rubbing.) 
Prevent Z-Block from getting in your mouth or eyes. If skin irritation develops at any point, stop using the product.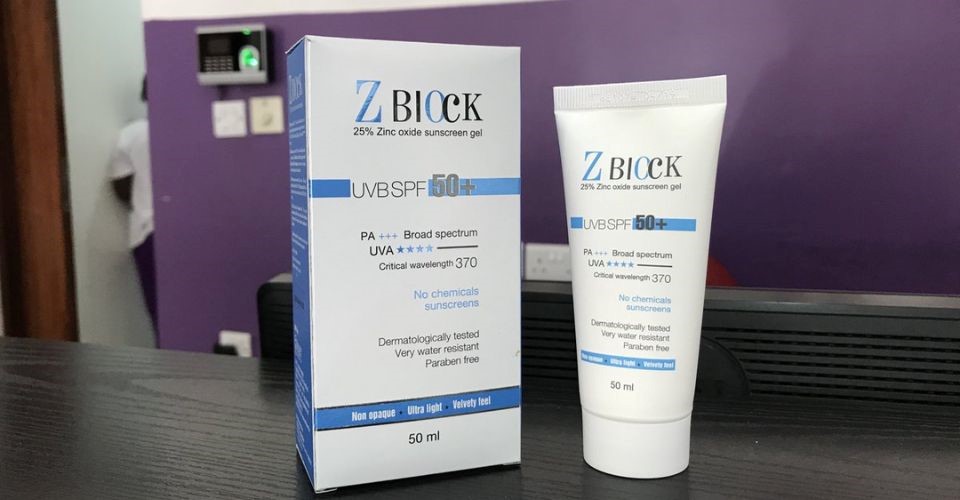 Z Block sunscreen direction for use
In addition to Z Block sunscreen, you may read our review of another product - 3W Clinic Intensive Uv Sunblock Cream for further consideration!
Frequently Asked Questions (FAQs)
1. Is zinc oxide bad for your skin?
The USFDA has approved zinc oxide as a sun protection component. Zinc oxide and other inorganic chemicals are far more effective at blocking UV radiation than organic sunscreen molecules.
Although the sunscreen loses its effectiveness and must be reapplied if in direct sunlight for longer than two hours, it is still safe for use.
2. Who should use Z Block Sunscreen?
People with dry skin tend to favor this product the most. If no rubbing or itching happens, however, others can use it as well.
3. Is Z Block Sunscreen water-resistant?
Yes, this product can endure 80 minutes of water exposure thanks to Z-Block sunscreen's high water resistance.
Bottom Line
Finally, Z Block sunscreen is a good sunscreen that is appropriate for all skin types. It is non-comedogenic, non-allergic, and non-comedogenic and includes no preservatives or hazardous ingredients. Additionally, it offers a very high level of multi-protective sun protection with an SPF of 50+.
That's our Z Block sunscreen review. If you have any questions or opinions about this product, feel free to comment below!