8 Best Moisturizer With Ceramides For An Ideal Skincare Routine
Mar 17, 2023 - Views: 383 Share
The top 8 best moisturizer with ceramides below will recommend to you the most suitable products for nourishing and repairing your skin.
These moisturizers have both benefits and drawbacks, so you need to consider and choose carefully.
Keep reading for details!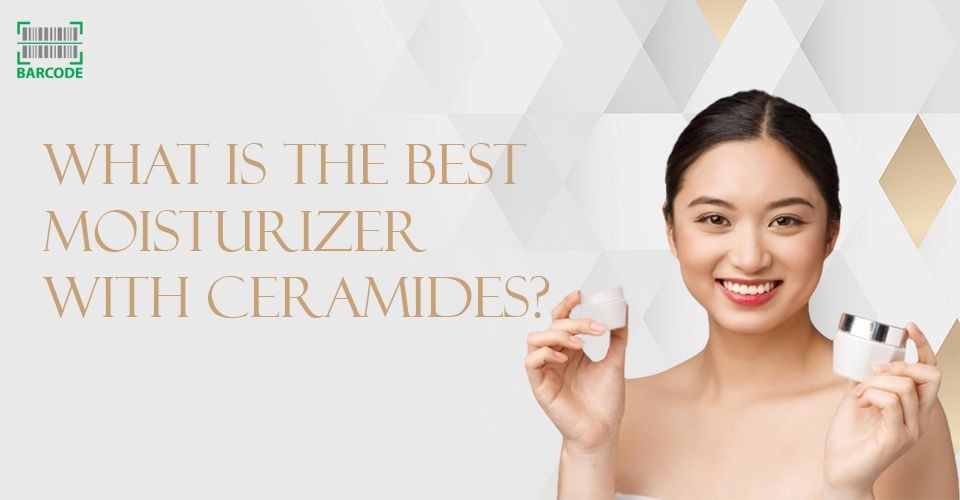 Best ceramide moisturizers for your skin
What Are The Benefits of Ceramide Moisturizer?
Ceramides are liquids or fats found in skin cells, which comprise 30-40% of the skin's outer layer or the epidermis.
They are essential for keeping the skin hydrated and preventing bacteria from entering the body. 
Dehydration can occur when ceramide levels in the skin decrease (common with age). Dryness, skin troubles, or irritation are more likely to occur.
In fact, a 2019 study found a relationship between different health conditions due to chronic inflammation and skin dysfunction.
In this study, researchers linked the use of ceramides in barrier-repairing moisturizers to the reduction in pro-inflammatory cytokines in the blood. 
It also highlights the important role of the skin's protection in our overall health.
Below are the great benefits of Ceramide moisturizer for your skin:
Improve skin cell health

Restore barrier keeping moisture from leaving the skin

Lock in moisture to prevent irritation and dryness

Protect skin from being damaged by environmental side effects

Protect the skin from an allergy- and infection-causing bacteria

Promote anti-aging by keeping skin moisturized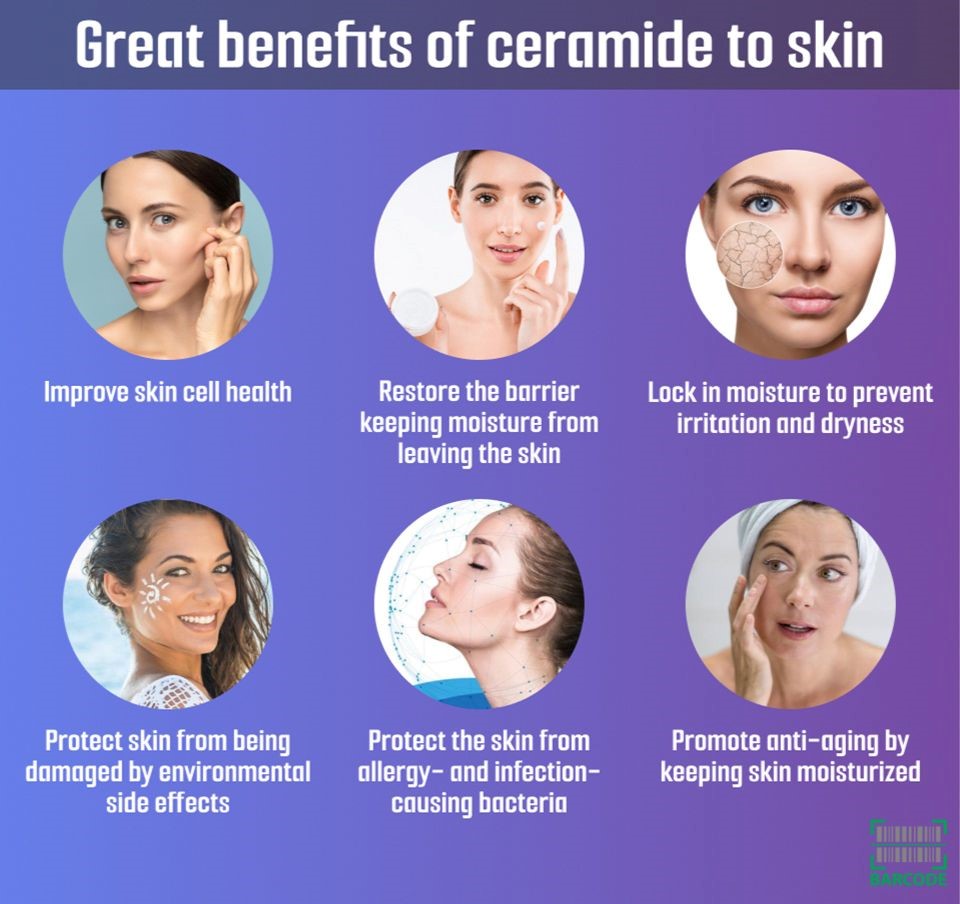 Benefits of ceramide moisturizer
Related post: Best moisturizer with Vitamin C
Best Moisturizer With Ceramides
Top 8 best moisturizers with ceramides in this list will help you thoroughly look to choose the most suitable one for your daily skincare. See details below.
CeraVe Moisturizing Cream
This moisturizing cream from CeraVe is packed with not one but three essential ceramides (1, 3, 6-II).
It strengthens the skin's barrier and avoids moisture loss and is suitable to apply to your hands, body, and face. 
Besides, the product is enriched with hyaluronic acid and MVE technology guarantees 24-hour hydration. 
CeraVe Moisturizing Cream is guaranteed not to clog pores due to not containing comedogenic.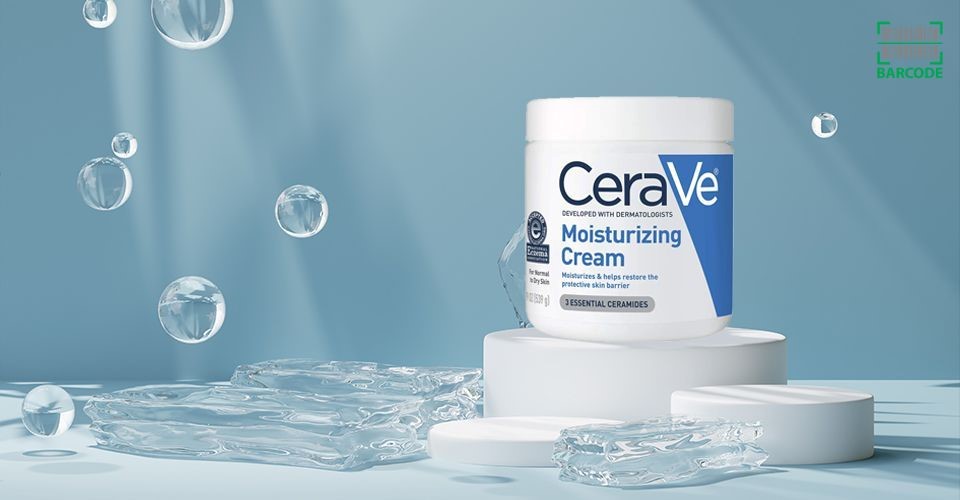 CeraVe moisturizing cream
Pros:
Velvety and rich texture

Light and fast absorption

Provide relief from dryness and leave moisturized and soft skin

Gentle, non-sticky, and suitable for oily, dry, sensitive, and skin

Dermatologically recommended and allergy tested

Fragrance, paraben free
Con:
 Not suitable for acne skin and vegans 
Aveeno Skin Relief Intense Moisture Repair Cream
This Aveeno repair cream is a fragrance-free cream for sensitive noses. It is also a divine soothing moisturizer for dry to very dry skin. 
This cream includes an emollient and ceramide formulated with a natural and active triple oats complex such as oil, extract, and oat flour extract. 
Apply generously, as each application provides intense hydration, prevents water loss, and strengthens the barrier. 
Plus, Aveeno has been a dermatologist-recommended brand for over 65 years.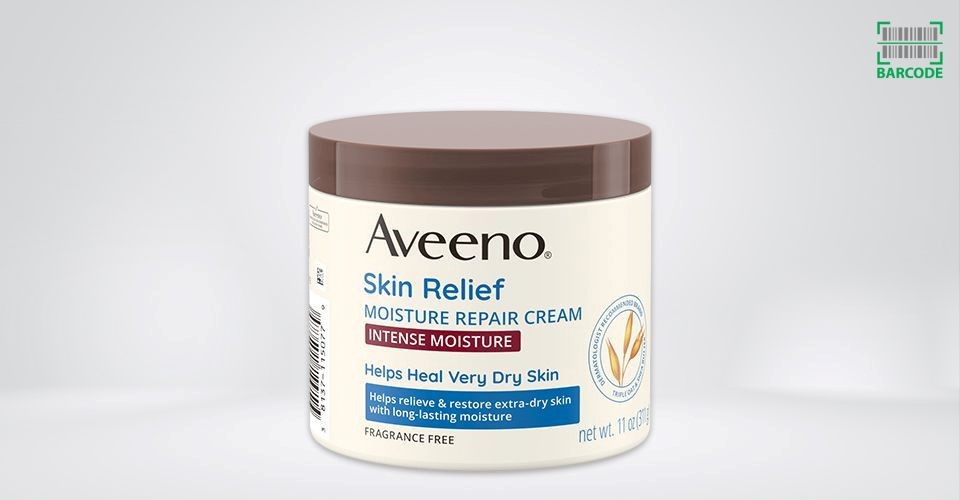 Aveeno Skin Relief Intense Moisture Repair Cream
Pros: 
All day hydration

Reduce extreme dryness

Soothe itching and alleviates irritated skin

Non-comedogenic, steroid-free
Con:
Thin like lotion 

Not vegan

Contains dimethicone
Paula's Choice CLEAR Oil-Free Moisturizer
People with acne-prone skin should be extra careful with the moisturizer they select to avoid clogging pores and excess breakouts.
This selection from Paula's Choice is gentle and effective in moisturizing skin without adding shine. 
Lightweight yet packed with hydrating hyaluronic acid, regenerating ceramides, soothing antioxidants, and firming vitamin niacinamide.
This moisturizer strengthens the skin and reduces the natural redness occurring in acne-prone skin. 
It's also oil-free, paraben-free, and fragrance-free. You should use this moisturizer at night as the last step in your bedtime skincare routine.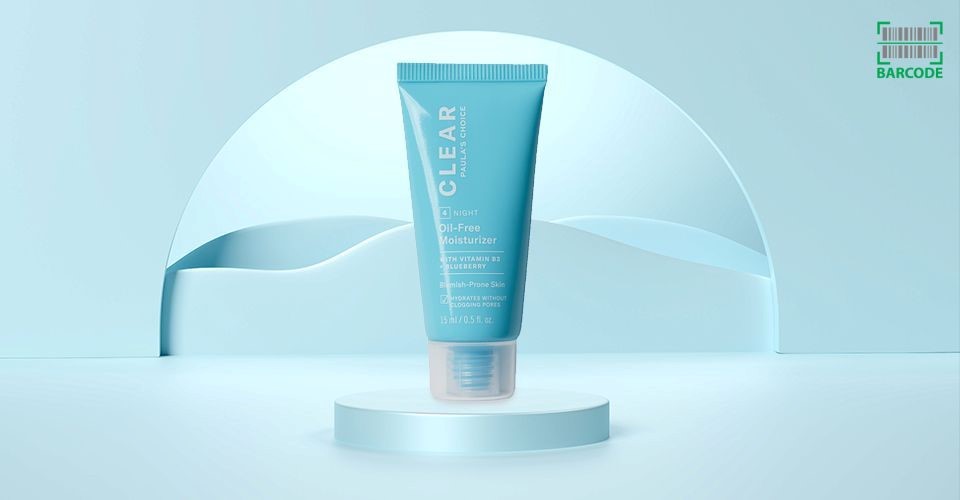 Paula's Choice CLEAR Oil-Free Moisturizer
Pros:
Non-sticky formula

Non-comedogenic

Help reduce redness
Con:
Suitable for morning application
BeautyStat Cosmetics Universal Pro-Bio Moisture Boost Cream
Some moisturizers can feel greasy and heavy, but BeautyStat's picks are surprisingly light and don't leave behind a shiny residue. 
It supports a protective skin barrier with pomegranate sterol and protects against environmental toxins with probiotic bifidobacterium extract and reishi mushrooms, ferment made from fungi.
This unscented cream supports reducing redness and minimizes dark spots and fine lines over time. 
This is one of the best facial moisturizer for dry sensitive skin giving you a nice shine and soft texture.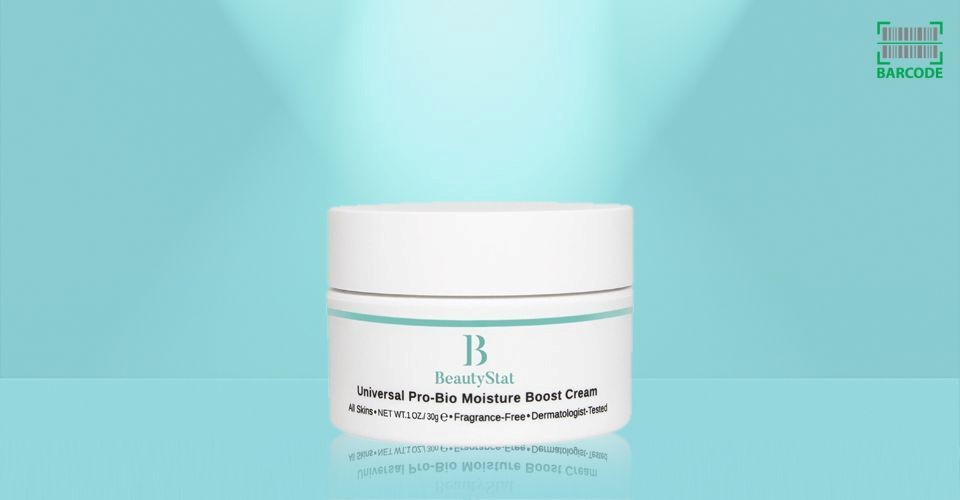 BeautyStat Cosmetics Universal Pro-Bio Moisture Boost Cream
Pros: 
Lightweight formula

Non-sticky

Target the dry spot

Be fragrance-free
Cons:
May spread germs and bacteria

Thick texture
Majestic Pure Tea Tree Oil Face Cream
With 5% pure tea tree oil and ceramides, this face cream is the great solution for soothing acne-prone, itchy skin. 
It's a perfect option for treating fungal skin, suitable for the body, face, neck feet. 
Plus, it claims to fight breakouts with its powerful formula, reduce acne, and remove impurities, leaving skin soft, firm, and smooth.
Majestic Pure Tea Tree Oil Face Cream
Pros: 
Cruelty-free product

Reduce inflammation

Guarantee youthful appearance

Cleanse and moisturize skin

Non-greasy and quickly absorbed

Recommended for sensitive and dull skin
Cons:
Strong scent

Non-vegan product contains beeswax
COSRX Balancium Comfort Ceramide Cream
Balancium Comfort Ceramide Cream cares for your skin like it was made for you. 
Ceramide-enriched formula quenches skin's thirst, prevents water loss, and protects against all environmental irritants. 
This item is indeed a must for those with damaged or sensitive skin with Centella Asiatic Medical Grade Extract, Centella Asiatic Leaf Water, Rx. Ceramide, Ceramide NP for maximum restoring advantages.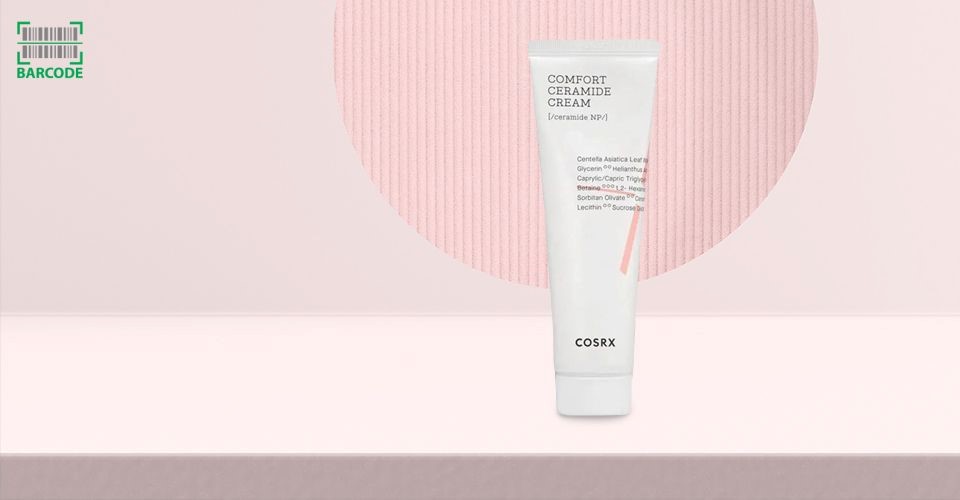 COSRX Balancium Comfort Ceramide Cream
Pros: 
Refreshing and light texture

Repair and soothe damaged skin

Strengthen the skin's moisture barrier

Gently blend and melt on the skin

Increase elasticity for a matte finish

Great for application on all skin types and tones

EWG Green Grader Certified, Cruelty-Free, Paraben Free
Cons:
Expensive

Slightly greasy

Non-vegan

Contain beeswax
Cetaphil Intensive Healing Lotion with Ceramides
Cetaphil is a dermatologist-recommended brand and its ultra-healing lotion contains sunflower oil to soften rough skin and essential ceramides to restore skin's moisture barrier for 24 hours.
Does Cetaphil moisturizer have ceramides? Yes, of course. Besides, the non-irritating formula includes allantoin and amino acids to help nourish and soothe flaky, dry skin.
It is fragrance-free, paraben-free, and suitable for all skin types. Plus, it's non-comedogenic without sticky residue.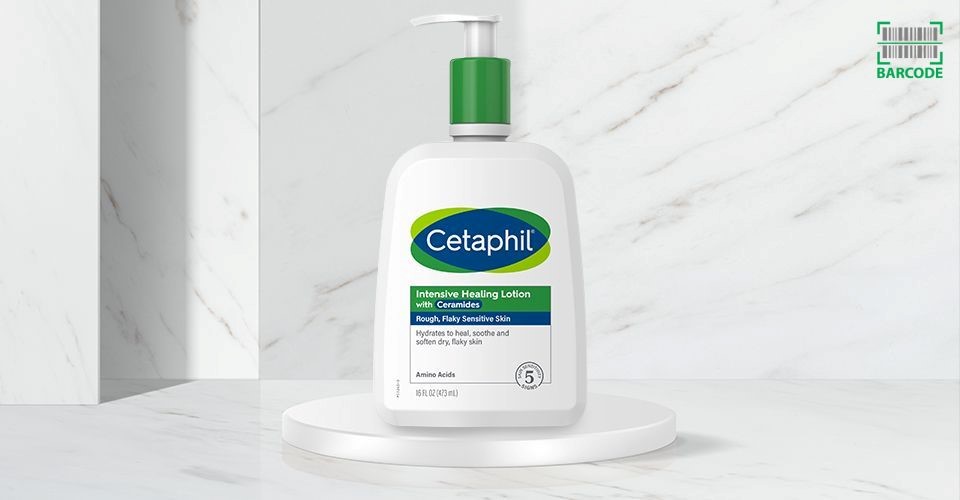 Cetaphil Intensive Healing Lotion with Ceramides
Pros:
Soften skin with all natural sunflower oil 

24 hours moisturizing
Con:
PURITO Dermide Cica Barrier Sleeping Pack
This vegan ceramide cream is for all you vegan lovers out there. It is a must-have for workaholics and those who love to apply treatment creams at night. 
This sleeping wrap is the sanctuary your skin needs to heal, repair and regenerate. 
Formulated with hyaluronic acid, ceramide, and Squalane to protect and strengthen the moisture barrier, providing firm moisture while preserving natural moisture. 
You wake up daily with nourished, hydrated, and oil-balanced skin.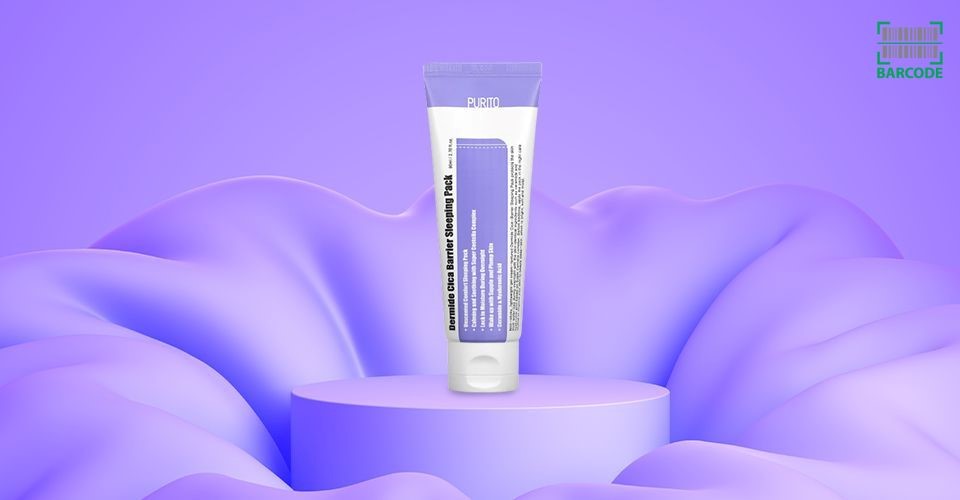 PURITO Dermide Cica Barrier Sleeping Pack
Pros: 
Suitable for sensitive skin

Vegan, non-greasy, fragrance-free, cruelty-free, safe for pregnancy

Mineral oil, parabens, coconut oil, essential oils, and silicones-free

Exterior made from 100% recycled paper

Light gel-cream texture

Soothe skin with Super Cantera Complex
Con:
The above is the overview about top 8 best ceramide products for moisturizing and protecting your skin. 
Review the summary table below to review and choose the best product for you.
| | |
| --- | --- |
| Product | Best for |
| CeraVe Moisturizing Cream | Best overall |
| Aveeno Skin Relief Intense Moisture Repair Cream | Best hydrating option  |
| Paula's Choice CLEAR Oil-Free Moisturizer | Best for acne-prone skin |
| BeautyStat Cosmetics Universal Pro-Bio Moisture Boost Cream | Best for sensitive skin |
| Majestic Pure Tea Tree Oil Face Cream | Best for anti-inflammatory  |
| COSRX Balancium Comfort Ceramide Cream | Best for damage repair  |
| Cetaphil Intensive Healing Lotion with Ceramides | Best for body |
| PURITO Dermide Cica Barrier Sleeping Pack | Best for sensitive skin  |
How To Choose The Best Moisturizer With Ceramides?
Choosing the best moisturizer with ceramides is simple. Look out for the critical features below before purchasing the product you want.
Skin type
The ceramide moisturizer isn't only for dry skin. There are various available ceramide products that are suitable for all skin types. 
Thus, carefully check this cream before you buy it to ensure you get the optimal benefits from it. 
Ingredients
Ceramide creams comprise "9 different ceramides that are naturally present in the skin and differ, depending on the chemical structure," according to Tiffany Libby, M.D., New York City-based dermatologist.
The good news is that they all work in the same way. 
Good ceramide products help protect and restore the skin's barrier, lock in moisture, calm and soothe the skin, and reduce visible aging signs.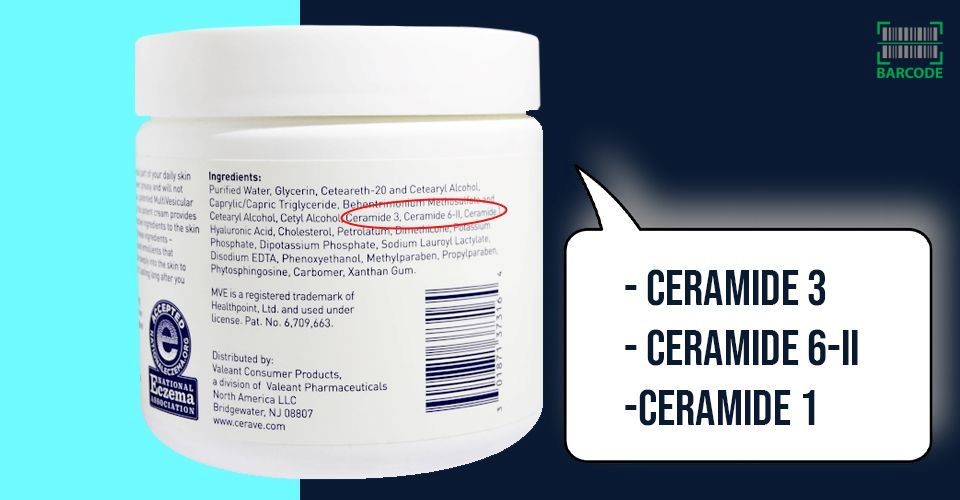 Ceramide ingredients
Ceramide type
The top epidermis layer contains nine ceramide types, from ceramide 1 to ceramide 9. 
Although they are the same in nature, certain skin conditions may significantly reduce the ceramides levels in your skin. 
If you have psoriasis, choose a moisturizer with higher ceramide levels from 1 to 5. 
These ceramides are often deficient in psoriasis people. Also, talk to your dermatologist about what ceramides you're using to look for your proper moisturizer.
Dermatologist-tested
When dealing with extremely dry or irritated skin, it is suitable to choose dermatologist-tested products and trusted brands to treat and recover your skin. 
In addition, most ceramide creams are dermatologically tested. 
Targeted anatomy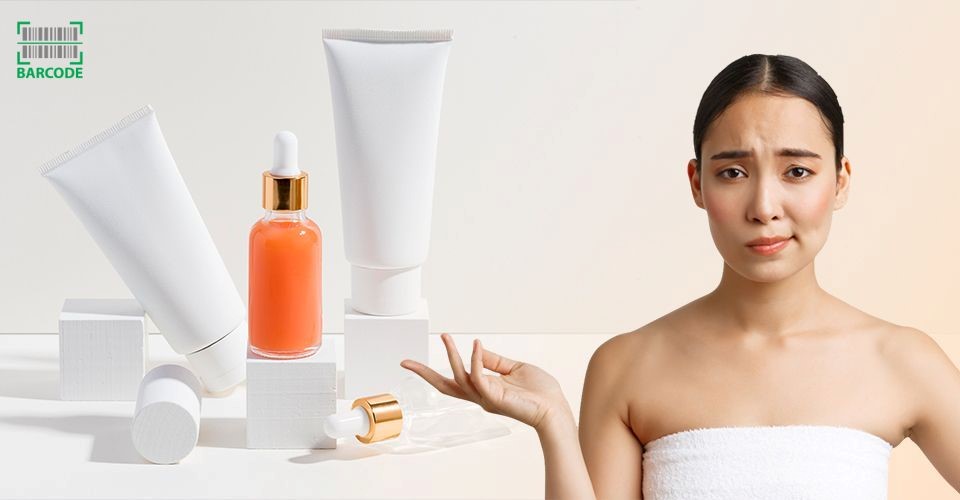 Consider using moisturizer for the face or body
Ceramides are ideal for use on any skin, body, and face. It's best to apply it immediately after showering or bathing, according to Dr. Libby.
The main difference is probably in the vehicle in which the ceramides are administered. 
While the face may require light formulas, such as lotion, the body needs a vehicle to deliver the ceramides. The same goes for your hair as a moisturizing conditioner or hair treatment.
Long-lasting effects
You should choose products providing long-lasting benefits, such as hydration and moisture barrier enhancement. This helps you feel secure about dryness knocking at your door again.
Intense hydration
Complement water loss with products providing intense hydration. Plus, the hydration boost helps your skin regenerate, repair and recover with steady use. 
Besides moisturizers with ceramides, you can use more Nivea Soft Crème 100Ml to soften and provide intense hydration for your skin.
Frequently Asked Questions (FAQs)
1. Is ceramide good for my skin?
Yes, ceramides are great for dry and chapped skin because they strengthen the moisture barrier to avoid water loss and retain the skin's natural moisture.
2. Is ceramide good for eczema?
Ceramide will heal the eczema skin and make it more resistant to symptoms such as dryness, burning, and itching.
3. Do ceramides clog pores?
That's a big misconception, according to Dr. Colette Haydon, Dermo-Pharmacy physician, and Lixirskin founder.
Ceramide alone won't clog your skin, but be careful which formula you opt for your skin.
4. Do ceramides help wrinkles?
Ceramides may reduce wrinkles considered age lines. They help increase moisture levels, leaving skin plumper, smoother, and less wrinkled than before.
5. Can I use a ceramide cream every day?
Yes, you may use ceramide cream daily and apply it twice per day to create your skin's protective barrier.
Conclusion
The above are the top 8 products containing ceramides you can consider and pick for your skincare daily. They come with amazing benefits for moisturizing and repairing the irritation and dryness of your skin.
Also, the article on the best moisturizer with ceramides gives you an ultimate guide on choosing the most suitable moisturizer based on ingredients, skin types, and other necessary factors.
Source:
https://www.webmd.com/beauty/what-to-know-about-ceramides-for-skin
https://www.mindbodygreen.com/articles/ceramide-cream