Best Type of Sunscreen For Oily Skin & 5 EASY Tips
Feb 16, 2023 - Views: 258 Share
Though sunscreen should be a part of our morning routine, that doesn't imply we should use the same SPF product!
What is the best type of sunscreen for oily skin?
It might be challenging to choose which sunscreen will work for you at first, particularly if you have oily skin, as not all sunscreens are created equal.
Luckily, here are the top 5 sunscreens for oily skin, along with some advice on how to choose one.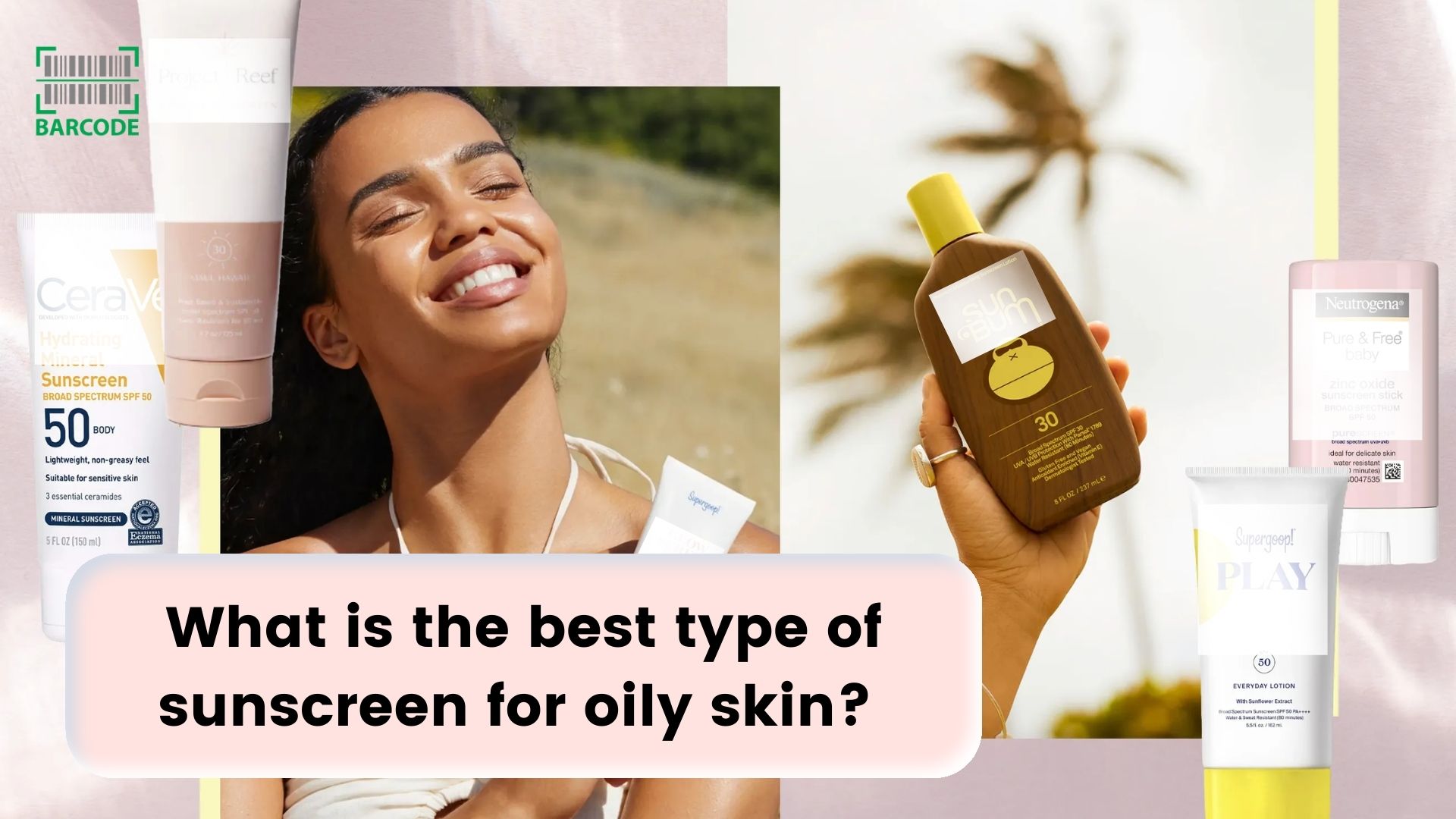 What type of sunscreen for oily skin should you choose?
How To Choose A Sunscreen For Oily Skin?
You probably have oily skin if it feels greasy and appears shiny a few hours after washing your face. 
The sebaceous glands behind your hair follicles are overactive and create more sebum when you have oily skin.
If so, keep in mind these tips to choose the perfect SPF product for yourself!
SPF 30 or higher
It's crucial to choose a sunscreen product with a high enough SPF for all types of skin because the SPF 15 you've been slathering on won't cut it. 
Typically, board-certified dermatologist Dr. Turegano advises applying SPF 30 or above on a daily basis. "I advise applying at least SPF 50 if you're planning to spend more time outside." 
3w Clinic Intensive Uv Sunblock Cream comes with SPF 50, for example.
Go non-comedogenic
Given that those with oily skin are already more susceptible to clogged pores, non-comedogenic sunscreens are a perfect match.
It is because they don't block your pores and create blackheads and acne.
Go oil-free
You'd be surprised at how many sunscreens for oily skin contain pore-clogging oils. 
Experts warn against using comedogenic compounds such as Isopropyl Palmitate, Isopropyl Myristate, Soybean Oil, and Coconut Oil. 
You should look for non-comedogenic and oil-free labeling instead.
You should pick oil-free sunscreen
Lightweight formula
Consider serums, sheer lotions, and gel creams. Any sunscreen with a lightweight texture is best unless you want your face to seem shiny before noon. 
Experts agree that powder-based sunscreens are a suitable choice to apply on top of sunscreen to reduce shine. 
The formula you select—chemical-only, mineral-only, or a mix of the two—depends largely on your preferences and how it feels on your skin.
If you prefer mineral sunscreen, read our Z Block Sunscreen Review, a good mineral SPF from the Ethicare Remedies.
Keywords on the label
Not everyone has the energy or time to read through every component listed on a bottle's back. 
Thus, simply look for a few key phrases like "non-shiny," "mattifying," "pore-minimizing," "oil-absorbing," and "blurring." 
They are widely used in sunscreens made for oily skin labels, packaging, and/or product descriptions.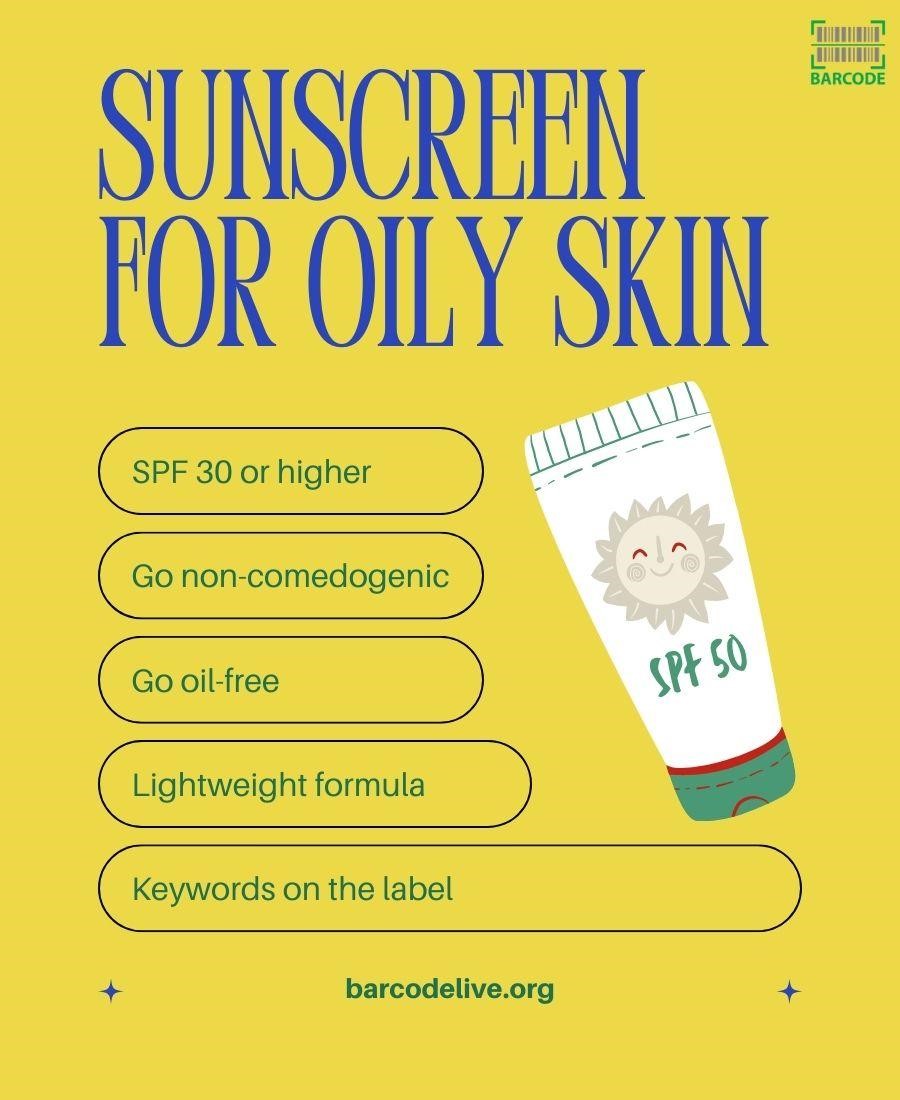 What type of sunscreen is best for oily skin - 5 easy tips
5 Best Type of Sunscreen For Oily Skin
We believe that you are sick of trying to find solutions to keep your skin from becoming overly greasy, sticky, or producing excessive amounts of sebum.
How have you organized your skincare routine in preparation for this season?
Have a look at our top-pick sunscreens for reducing environmental contaminants, damaging UVA and UVB radiation, and atmospheric pollutants below!
Supergoop Unseen Sunscreen
Check out the Supergoop Unseen Sunscreen, a broad spectrum product with SPF 40 and PA+++ protection, if you want to avoid fragrances.
Its resistance to water and sweat makes it an even better choice to wear in the summer once you're hitting the beach or working out outside.
Further, you don't need to be concerned about a streaky white cast appearing because this product feels quite lightweight on the skin. Especially, it controls shine and is oil-free.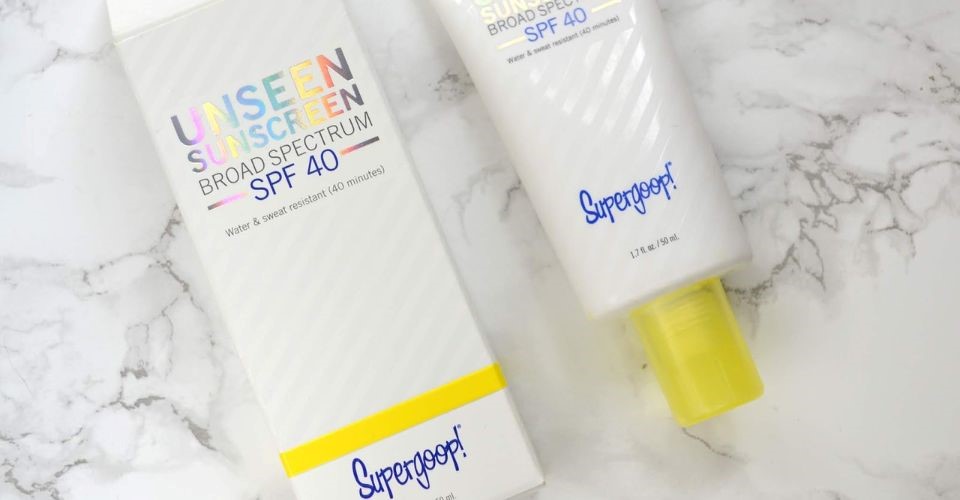 Supergoop Unseen Sunscreen
Bliss Block Star Invisible Daily Sunscreen
This product is a mineral sunscreen with SPF 30 and a non-comedogenic broad-spectrum composition.
The mineral face sunscreen is lightweight, sensitive skin-friendly, and incorporates plant-based ingredients you'd see at your favorite local smoothie shops — such as blueberry acai and green tea extract to keep free radicals away.
Additionally, it provides a silky feel and, always a bonus, never leaves behind any greasy traces or excessive sheen.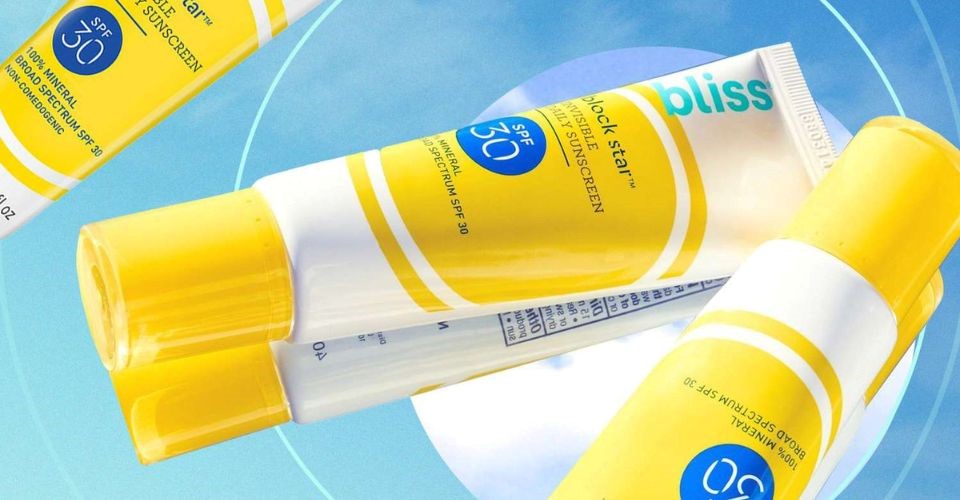 Bliss Block Star Invisible Daily Sunscreen
La Roche-Posay Anthelios Light Fluid Face Sunscreen
This sunscreen for oily skin contains silica powder, which is one of the most astonishing substances since it absorbs oils from your face each time you use it. 
Moreover, it contains senna alata, an extract from a tropical herb that protects your skin from the oxidative stress that causes wrinkles.
Amazingly, the ultra-clear, weightless solution dries down with a significant amount of SPF 60 in a few seconds.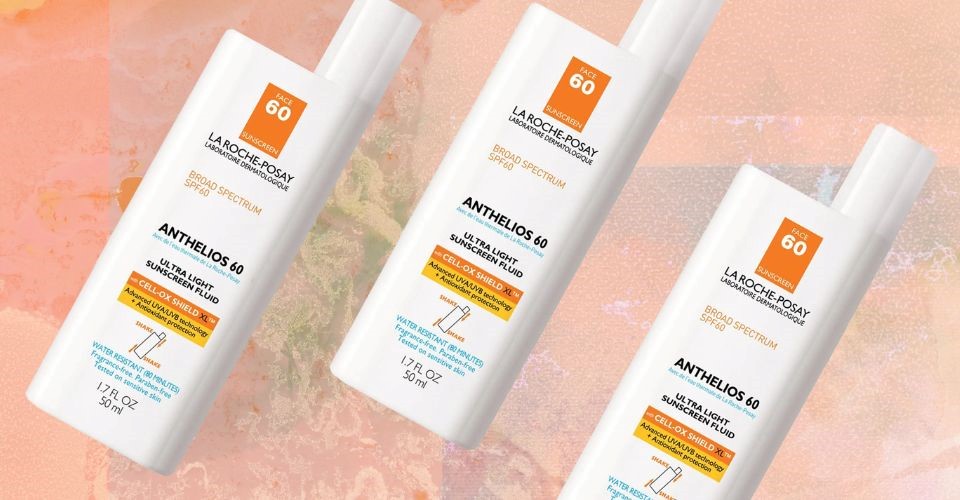 La Roche-Posay Anthelios Light Fluid Face Sunscreen
EltaMD UV Clear Facial Sunscreen SPF 46
All of the sunscreens on our list are broad spectrum, but this one from EltaMD has received excellent reviews from customers online. It is made of zinc oxide and has SPF 46.
It includes high-purity niacinamide, which helps soothe and shield the face from acne and dark spots, and is free from oil, fragrance, and parabens.
Plus, it contains hyaluronic acid in its formulation to lessen the visibility of wrinkles and fine lines.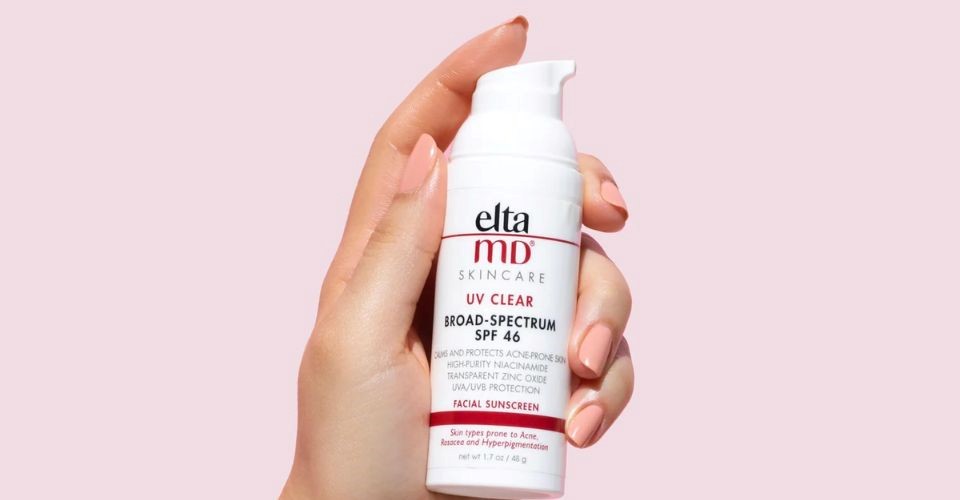 EltaMD UV Clear Facial Sunscreen SPF 46
Shiseido Urban Environment Oil-Free Sunscreen Broad-Spectrum SPF 42
Peony root extract is used in Shiseido Urban Environment Oil-Free Sunscreen Broad-Spectrum SPF 42 to reduce the appearance of enlarged pores.
Besides, it contains the brand's exclusive hyaluronic acid molecule, which is composed of sterilized, 100% pure Japanese water for enhanced absorption.
As far as performance goes, it gives the skin a delicate, powdery finish without making it seem unduly dry, almost like you just gently dusted on some finishing powder.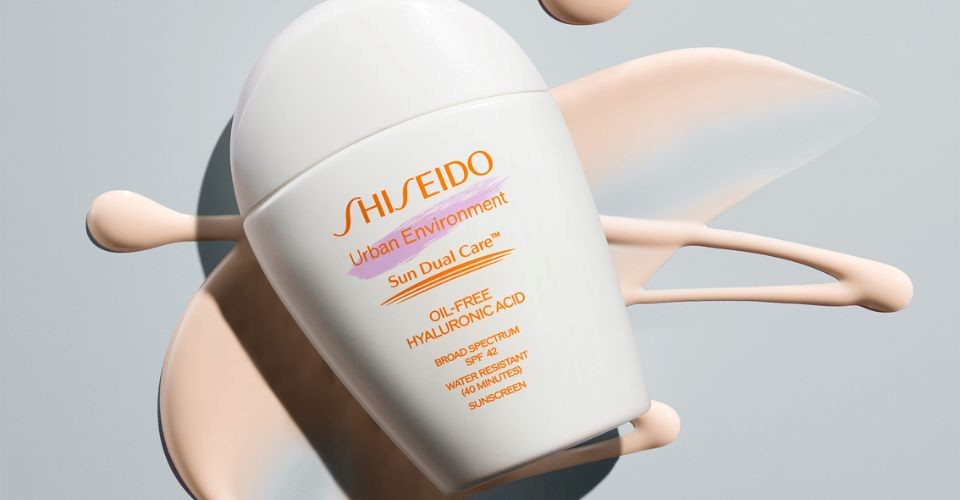 Shiseido Urban Environment Oil-Free Sunscreen Broad-Spectrum SPF 42
How To Apply Sunscreen To Oily Skin?
Well, just apply sunscreen as you would normally do to any other type of skin.
For your face and neck, you need at least the equivalent of two fingers' worth of a nickel (use your index and pointer fingers).
If you intend to be spending time outdoors, you should ideally reapply every two hours. Powder formulae can be quite beneficial in this situation.
Does Using Sunscreen To Oily Skin Have Any Negative Effects?
Generally, sunscreen poses a very low risk of significant side effects.
However, you run the risk of having oilier skin if your sunscreen contains oils. Moreover, some sunscreens may leave stains on garments.
A possibility of irritation may also exist if you use a sunscreen that is too harsh for skin with rosacea, sensitive skin, or skin affected by psoriasis. 
Be careful when using sunscreen on oily skin
In these cases, try to stick with a mild mineral sunscreen with a condensed ingredient list, particularly one that avoids alcohol, fragrance, and other harsh components.
If your skin is both oily and black, you may have a look at our post on "what type of sunscreen is best for black skin?" for further suggestions!
Frequently Asked Questions (FAQs)
1. What type of sunscreen is best for oily skin
Choosing a chemical formula, mineral formula, or hybrid is entirely up to you and depends on your own preferences. The idea is to look for non-comedogenic and oil-free choices.
2. Are mineral sunscreens superior to chemical sunscreens?
The majority of dermatologists will advise using a zinc oxide and titanium dioxide-based mineral sunscreen. This is because mineral products reflect sunlight as they rest on top of your skin.
Chemical sunscreens, on the other hand, use synthetic substances to absorb the sun's rays after they have already reached the skin.
3. What causes oily skin?
Below are some things that may cause your skin to become oily:
Age

Genetics

Enlarged pores

Time of the year and your location

Use too many skincare products
Final Thoughts
It could be tempting to forego sunscreen if you have oily skin because you worry that it would exacerbate your problem. Sunburns, however, can dry out surface oils and increase the activity of your sebaceous glands, in addition to causing skin damage and skin cancer from UV rays. Choosing a sunscreen that will protect your skin without making it oilier is crucial. As you search for the item that best suits you, start with those on our list of the best type of sunscreen for oily skin.