How Centella Asiatica Helps Skin [Top Benefits]
Jan 17, 2023 - Views: 786 Share
Centella Asiatica is a popular ingredient in skincare, particularly in K-beauty.
Though you may be unfamiliar with the term, you have probably seen it in a lot of skincare products.
Learn more about this over-the-top substance and why it is beneficial for your skincare routine as a cure-all!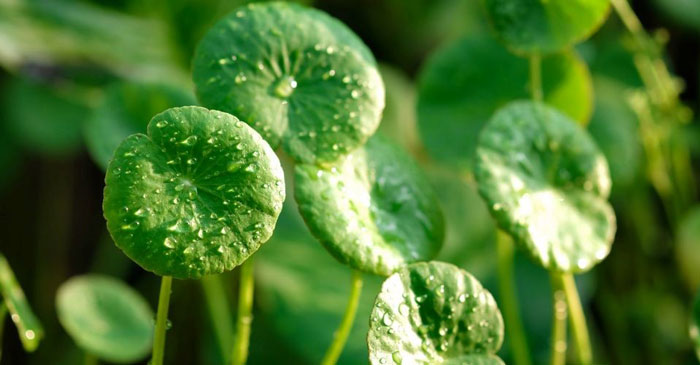 Centella Asiatica in skincare
What Is Centella Asiatica?
The perennial herb Centella Asiatica is mainly found throughout Asia. It has been used for both culinary and medicinal purposes for many years.
Its reputation as a skin soother and repairer, like that of many conventional plant extracts, is helping it acquire popularity as a skincare product.
Benefits of Centella Asiatica
There are several ways that Centella can benefit your skin. These are some!
Anti-Inflammatory & Antioxidant
Numerous active ingredients found in Centella Asiatica, including flavonoids, triterpenoids, and phenolic acids, have been linked to anti-inflammatory and antioxidant properties, according to a 2016 study.
It enhances the skin's defenses against the damaging effects of UV radiation, stress, and pollution.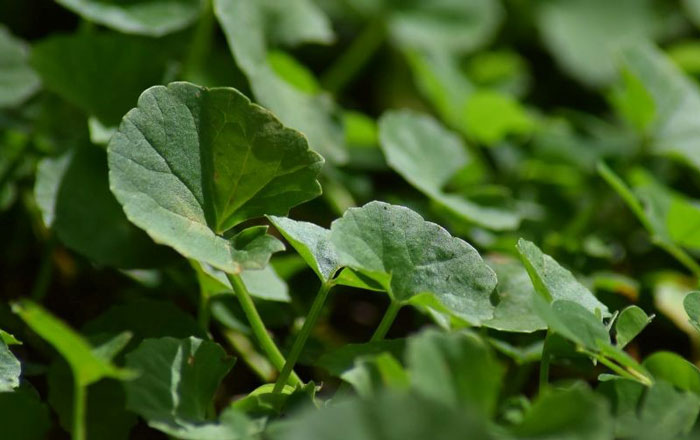 Centella has an anti-inflammatory property
Repair the skin barrier
Centella Asiatica extract can improve skin hydration and lessen water loss.
Additionally, it aids in restoring and maintaining the natural barrier of your skin and safeguards it against the oxidative stress caused by free radicals.
Soothe skin
The mild texture of Centella Asiatica aids in soothing irritated skin and shielding it from further irritation. 
Also, it can relax your skin while helping reduce the appearance of blemishes.
Brighten skin
There isn't much proof that Centella Asiatica is an essential component for skin whitening.
Yet, by halting the harmful effects of external stresses, its antioxidant properties could be able to prevent skin dulling to some extent.
What Products Contain It
Many cosmetic products contain Centella Asiatica. 
A 2016 study found that the plant's moisturizing and anti-inflammatory properties can be used to create products like hydrogels and oil-in-water emulsion lotions.
Despite that, this ingredient is now incorporated into various skincare products. A highlight is the Madagascar Centella Ampoule Skin1004 - 8809576260663. 
This ampoule contains 100% Centella Asiatica Extract, which provides deep hydration and treats acne, dry patches, and skin irritation.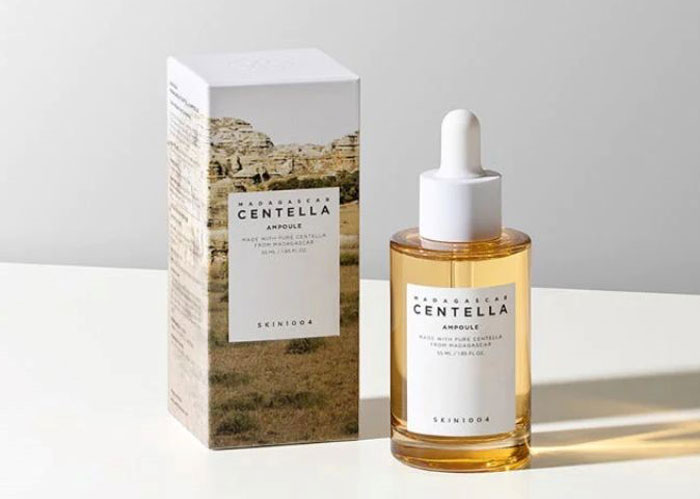 Skin1004 Madagascar Centella Ampoule
Frequently Asked Questions (FAQs)
1. Can I combine niacinamide and Centella Asiatica?
Niacinamide is a component of skincare that can be beneficial for those with acne.
Fortunately, combining it with Centella Asiatica is safe and works well together to brighten and decongest skin while reducing redness and irritation.
2. Can I combine BHA and Centella asiatica?
Skin exfoliants AHAs and BHAs are used to reduce inflammation, eliminate dead skin cells, and enhance the texture of the skin.
They can be used in conjunction with Centella Asiatica to combat wrinkles and acne while also moisturizing and calming the skin.
3. Is Centella Asiatica good for acne?
Centella Asiatica is not officially accepted as an anti-acne component.
Nevertheless, its calming effects can support essential acne-fighting components by calming skin and notably reducing redness while the actives are at work.
Conclusion
Including Centella Asiatica in your skincare routine may be advantageous regardless of your skin type. Readily available in a variety of forms, it is a welcome supplement for treating acne-related inflammation and pigmentation as well as for soothing and moisturizing dry skin.
Resource: