What Does QR Mean in QR Codes? Marketers Should Read!
Mar 21, 2023 - Views: 661 Share
In a world that is becoming increasingly reliant on contactless involvement, QR codes are becoming the standard. You've most likely scanned a lot of QR codes in your life.
But do you know exactly what does QR mean in QR codes, its history, types, and usage?
Learn about these black-and-white heroes in this post right now!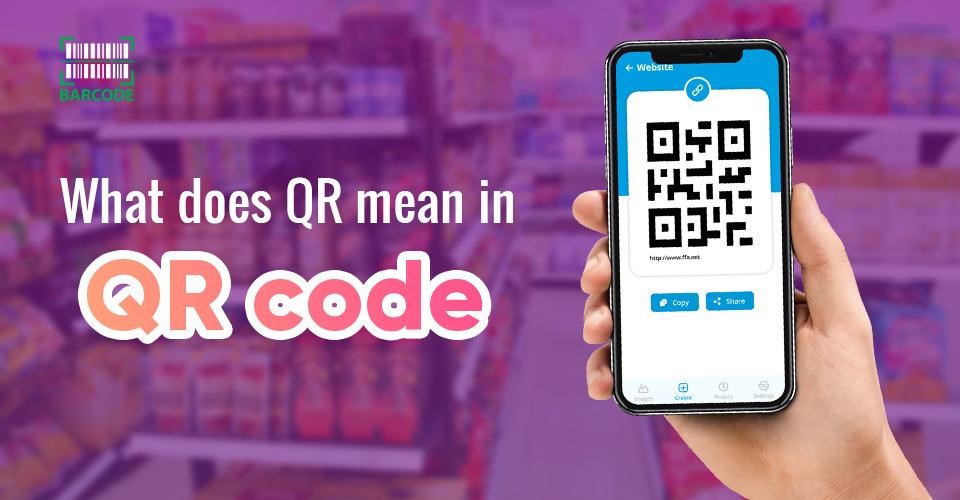 What does QR mean in QR codes?
What Does QR Mean In QR Codes?
QR is an acronym and it stands for "quick response". 
A quick response (QR) code is a form of barcode that holds information as a series of pixels in a square-shaped grid and can be easily read by a digital device. 
They are widely used to track details about goods in a supply chain and are frequently utilized in advertising and marketing campaigns. 
In addition, QR codes are considered an enhancement over earlier, unidimensional barcodes and were recognized as an international standard by the International Organization for Standardization in 2000 (ISO).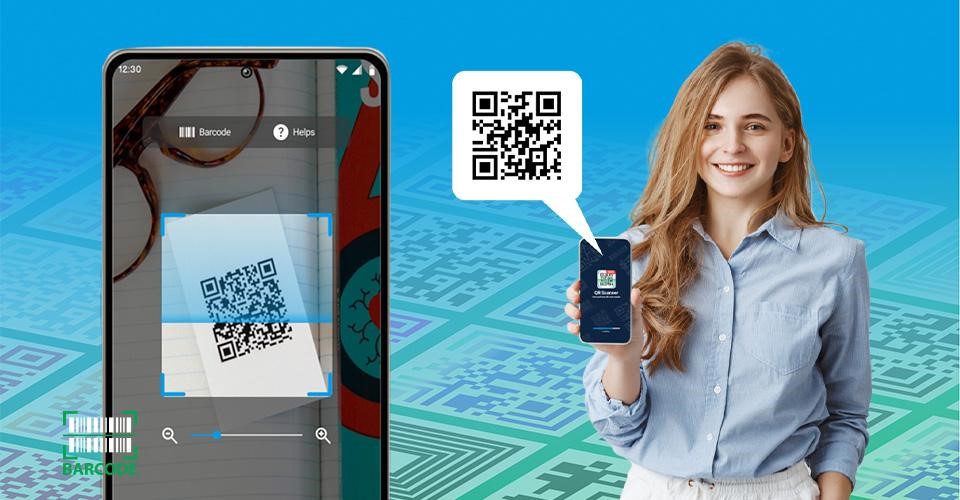 QR codes definition
History of QR Codes
The QR code was initially created in 1994 by Denso Wave's chief engineer Masahiro Hara as a way to monitor the movement of cars and parts along a manufacturing line. 
Despite that, the code did not take off until the introduction of smartphones. Customers still needed to download third-party software in order to scan the codes, though. 
When Apple added a QR reader to its phones in 2017, it marked a significant advancement. Other manufacturers soon followed suit. 
Due to accessibility, there was a new frenzy that swiftly subsided as marketers lost interest. 
The COVID-19 pandemic was in full swing when businesses discovered a new way to connect with customers in a suddenly touchless society: the QR code. 
Many businesses used them for the first time, from hospitality and food to retail and manufacturing. 
Moreover, this code can effectively connect offline and internet media for advertisers.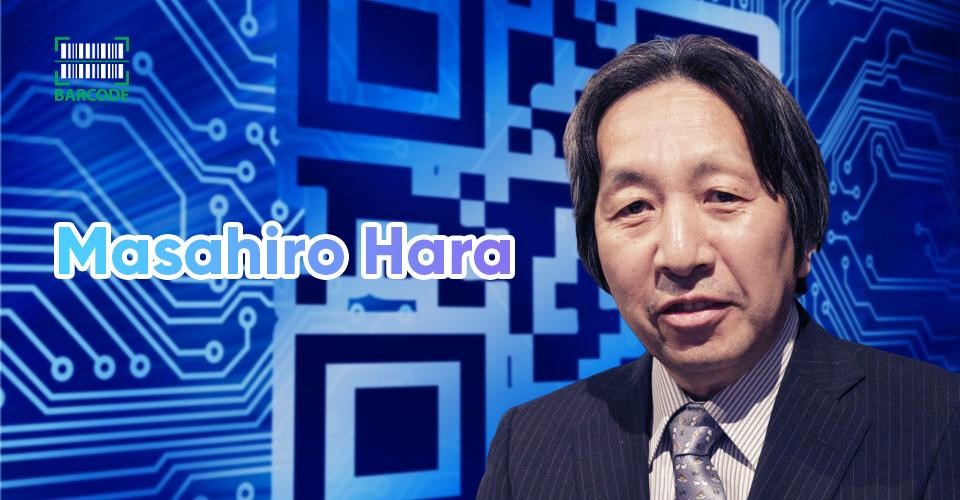 History of QR Codes
QR codes have rapidly evolved into dynamic, two-dimensional call-to-action buttons that may be used to engage clients, motivate action, drive traffic, and disseminate information without expending a lot of money.
According to Statista, 89.5 million Americans will use smartphones to read QR codes by the year 2023. And in 2025, it's even expected to reach 99.5 million.
How Do QR Codes Work?
A QR code's black and white squares represent "one bit," encoding different characters into the text. 
These codes are aligned with three large squares, allowing them to be scanned in any direction. The other small squares assist a QR code scanner in reading the code. 
Also, they have a significant advantage over traditional barcodes because they are two-dimensional and only require a QR code scanner (the majority of which are free) that people can install on their smartphones. 
A barcode is one-dimensional, contains information horizontally, and contains machine-readable information. 
QR codes, on the other hand, can be decoded in multiple directions, allowing them to encode over a hundred times more data.
Do QR codes have to be black and white? They do not have to be in normal black and white to be scanned. Adding color is the simplest approach to make things more dynamic and appealing to customers.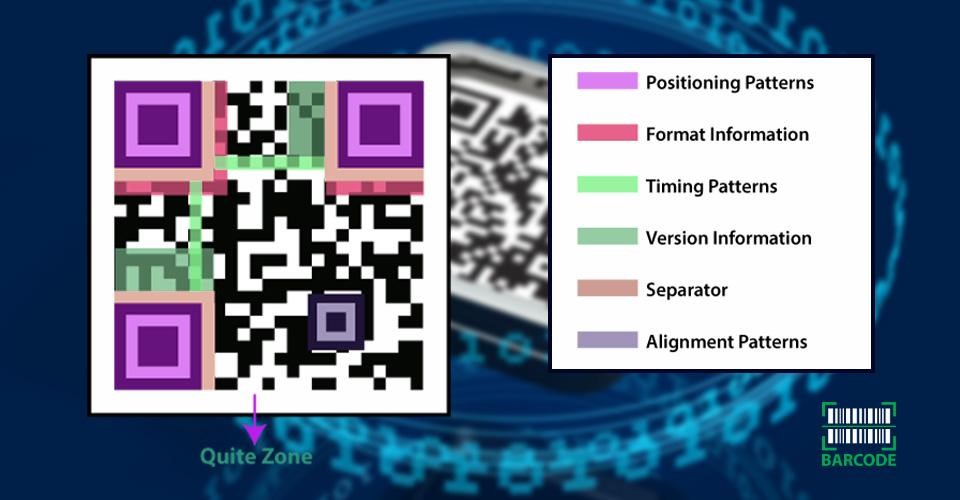 Components of a QR code
What are the Types of QR Codes?
How many QR codes are there? There are many types, but if you intend to employ QR codes in your campaign, it is important to know about the fundamental differences between these two most common QR codes: static and dynamic QR codes. 
Static QR code
These codes are permanent. As this kind of QR code cannot be altered, the information it contains cannot be altered. 
This technique can be used to link social media platforms such as Facebook, YouTube, Instagram, and Pinterest as well as SMS, email addresses, WiFi passwords, and URLs. 
Static QR codes hold the following features: 
It is a single-use QR code. 

There is a limit to how much data can be kept. The more information you include in a static QR code, the more likely it is that the quality will be compromised.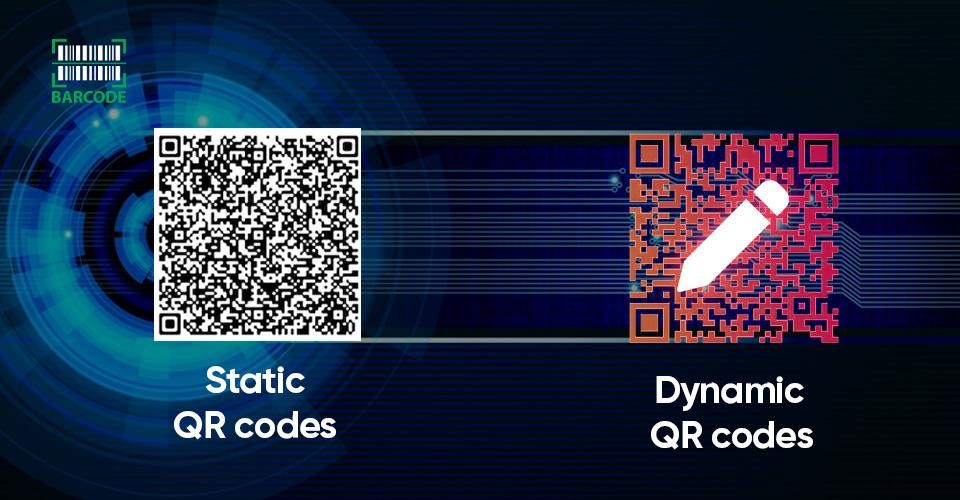 Static QR code vs Dynamic QR code
Dynamic QR code
These codes are those that can store extra data even after being printed on paper and can have their content changed. 
This particular QR code type gives users better access to real-time scan monitoring and scan locations.
The following characteristics of dynamic QR codes include, but are not limited to 
A multipurpose QR code that supports many URL directories. 

Even after your QR code has been printed or used, it is editable and allows you to add or remove URLs.

Users can view their QR analytics data because the QR code scans are trackable. 
If you are wondering "Do QR codes expire", the answer for this is NO. So don't be worried about that!
Now let's take a look at the main differences between static and dynamic QR codes.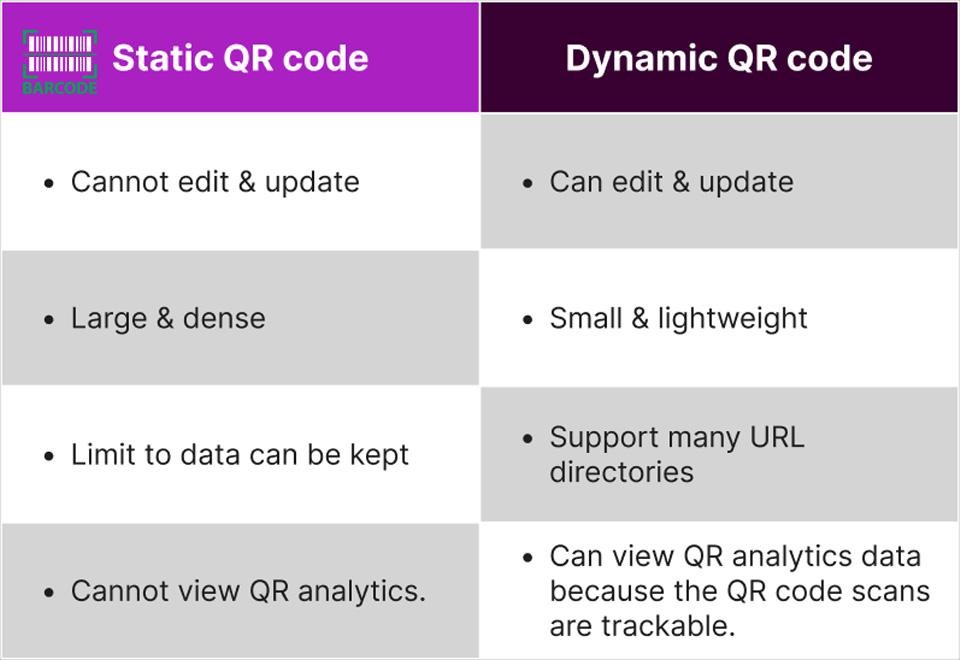 Dynamic vs Static QR code comparison
How to Scan QR Codes?
Most smartphones and tablets are equipped with QR scanners, which are often integrated into the camera. A QR scanner is simply a tool for scanning QR codes. 
Additionally, it's simple to scan a QR code with your device if you follow our instructions below: 
Launch your smartphone's camera or the QR reader app. 

Point it at the QR code; your camera ought to be able to capture the required information from any angle.

If the QR code contains contact information, for example, your phone will immediately display that information on the screen.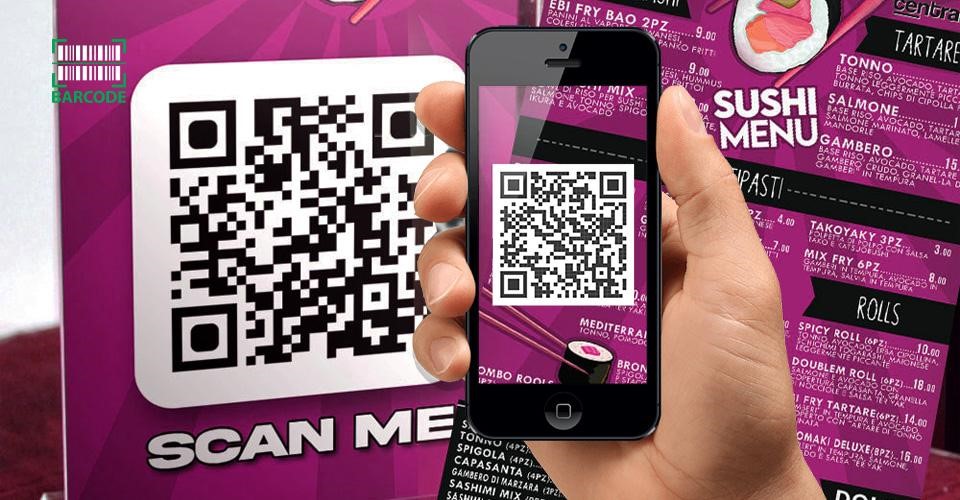 Ways to scan a QR code
If your device doesn't have a built-in QR scanner on your camera, you can use a third-party app to do that. BarcodeLive is our recommendation for you! 
You can use this tool to check barcodes for thousands of global items. 
Simply open your phone and place them near the barcode to scan it. It enables quick and simple manipulation.
Furthermore, sellers can use Barcodelive to add a new product or edit an existing barcode.
QR Codes vs. Barcodes
Formerly, the amount of space allowed on a product's packaging or in advertising touting its benefits limited the amount of information that could be conveyed about a thing or service.
A customer would need to locate a salesperson or obtain extra documentation if they desired more information about the product, such as its availability, pricing, or features.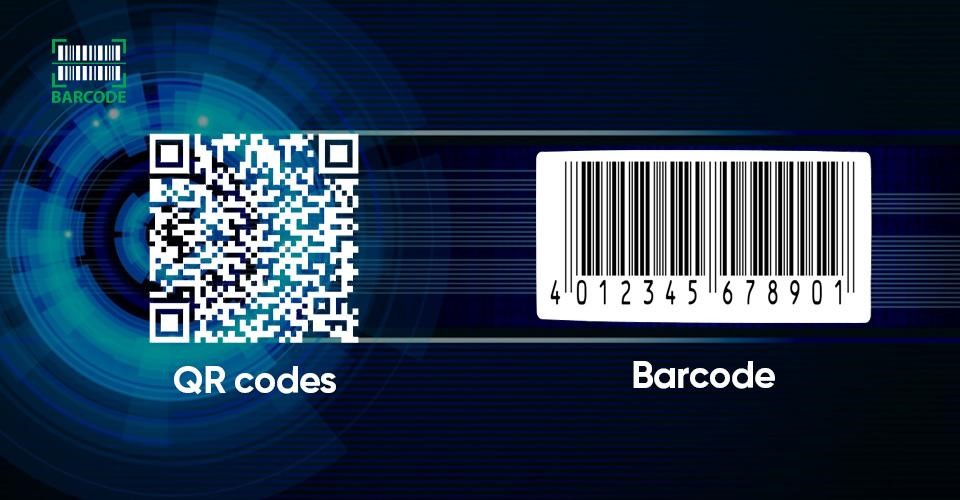 QR Codes vs. Barcodes
Barcodes are frequently found on the back of product packaging and use a combination of parallel lines of varying widths to convey data. 
These codes can be read by machines equipped with an optical scanner. 
In the 1960s, railways in the United States utilized barcodes to monitor goods and equipment for the first time, altering how corporations controlled inventory and prices.
In 1974, two-dimensional, standard barcodes started being commonly utilized in retail outlets in the United States.
These days, barcodes can be seen on anything from shipping containers to hospital bracelets and employee ID badges.
Frequently Asked Questions (FAQs)
1. What are the 3 squares in the QR code?
The finder pattern is a nesting pattern of black and white squares that are present in three corners of the QR code.
It is what enables a scanning device to recognize the orientation of the QR code when it is picked up by an optical scanner and decoded by software.
2. What is the disadvantage of a QR code?
Although QR codes bring many benefits to life, they still have some disadvantages:
Added value is unclear

Problems with certain placements

Security risks
No, QR codes don't expire. A quick link is hidden behind the QR code. The QR code will keep working as long as the Quick Link is active.
Conclusion
It's important to recognize what will be most beneficial for both you and the client is given the aim of the QR code. Now that you have learned about "What does QR mean in QR codes" as well as its types and applications, we hope you can now decide which one you should get.
Source:
https://www.qrcode-tiger.com/qr-code-forecast#:~:text=Statista%20revealed%20that%20by%202023,reach%2099.5%20million%20in%202025.