Fundamentals of Magazine Barcode: A Helpful Guide [2023]
Nov 15, 2022 - Views: 3447 Share
All periodicals, including magazines, journals, and newspapers are given International Standard Serial Numbers (ISSN).
These magazine barcode numbers are accepted by a worldwide agency that assigns all ISSN numbers.
Continue reading for information on how to create an ISSN Number for your magazine…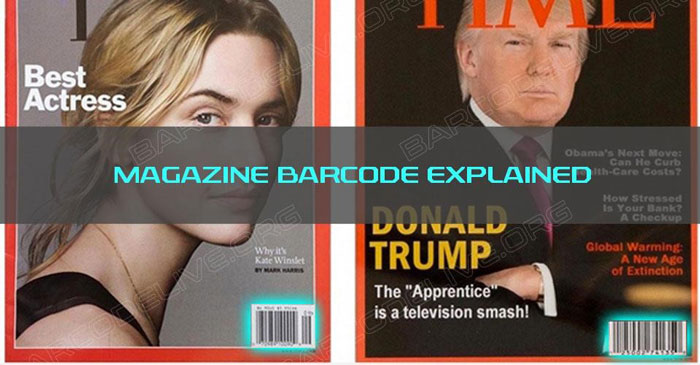 A full guide on magazine bar code
What Is The Magazine Barcode?
Do you know what type of barcode is used for magazines? 
As stated, the ISSN barcode in magazines or newspapers serves as the foundation for magazine and newspaper barcodes. 
Every newspaper, magazine, and other periodical publication falls under this.
UPC and QR codes can sometimes appear as well, but ISSN turns out to be the most common.
It is an 8-digit number that can be converted into a 13-digit number using the EAN-13 encoding standard to create magazine barcodes.
The Internet's electronic publications are likewise covered by ISSN numbers.
However, they do not include blogs, commercial websites, or web pages that solely connect to other Internet URLs.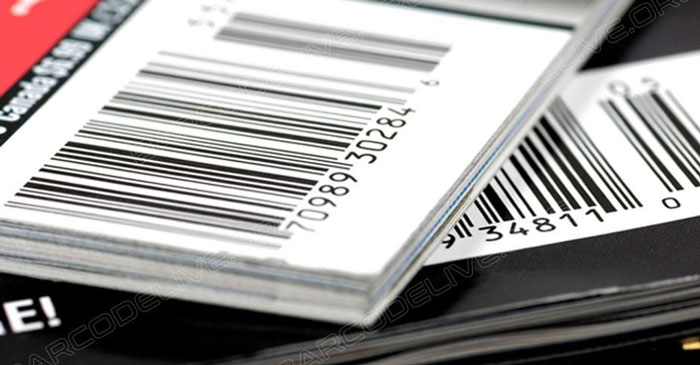 An example of a magazine bar code
How to scan barcodes in magazines? Luckily, it is the same as scanning the code on any product.
Just download a scanner app (recommend Barcode Live) and let it read the barcode! 
How Does Bar Code For Magazine Work?
The barcode can be placed on the right or left, and it varies from one edition of the magazine to another.
You can learn more about magazine barcode placement in another post on our website!
The issue of a certain year is characterized by this barcode on magazine, often known as the periodical code or issue supplemental. 
For instance: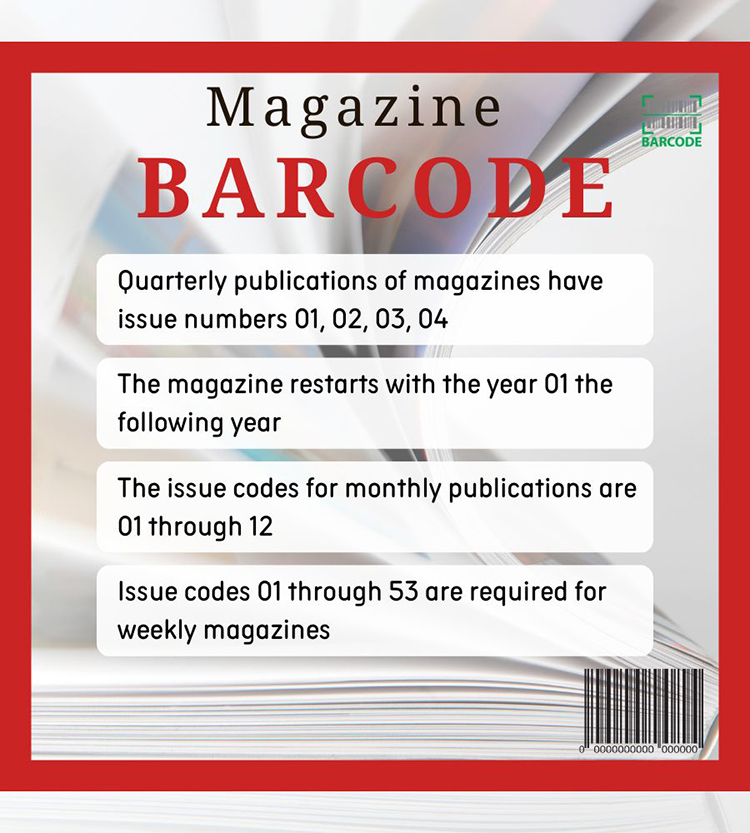 Barcode for magazine example
Your magazine title is associated with your business once your code scans at the register of the retailer. 
Sometimes, the 2-digit supplementary number may be added to identify the specific issue being bought.
You just need one magazine UPC barcode or ISSN number to distinguish your magazine and as many issue supplemental codes as you publish issues per year.
Thus, keep that in mind when buying magzine barcodes.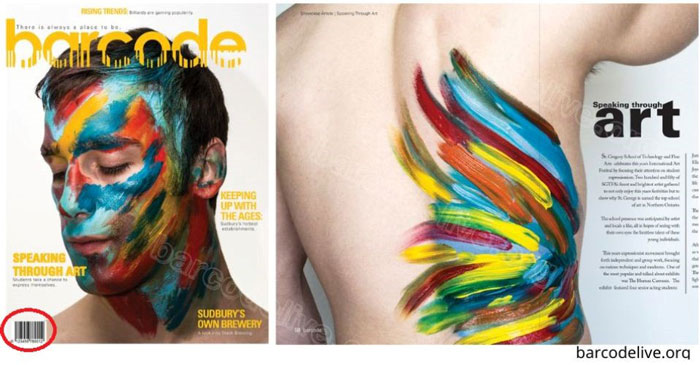 A bar code magazine
See also: How to use a Code128 barcode generator? A definite guide
Do I Need An ISSN Barcode?
For everything that is a "serial," such as newspapers, magazines, journals, directories, yearbooks, and monographs in series, you require an ISSN number.
The following products shouldn't have an ISSN because they aren't regarded as "serials," hence they shouldn't: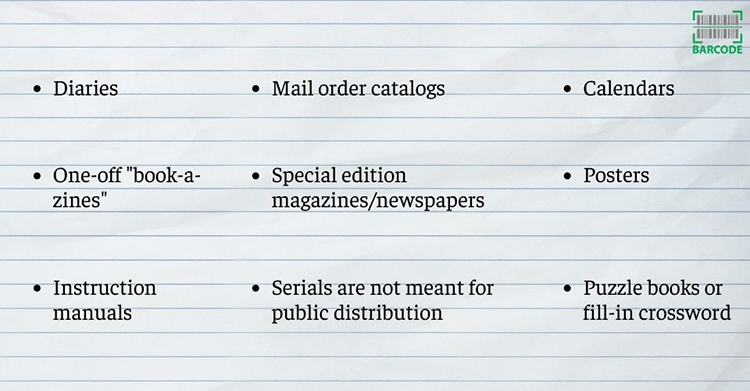 Products that do not require an ISSN number
For products not qualified for an ISSN, a standard "EAN-13 Barcode Package" is required. 
Notably, an ISBN number and associated barcode may be available for the item if it is a book (such as a manual).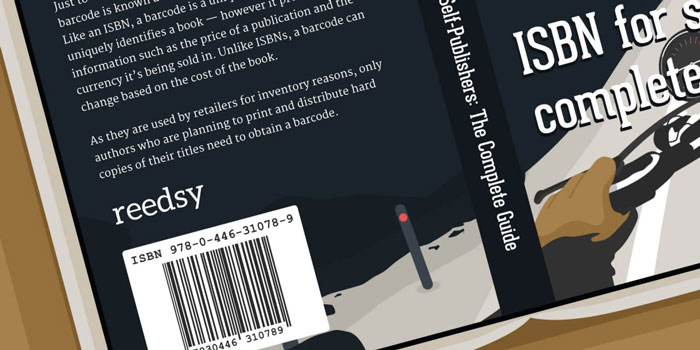 ISBN number
What Are The Formats Of ISSN Barcodes?
The ISSN barcodes for magazines are available in 3 primary formats:
By adding a 977 to the beginning, removing the check-digit, adding two numbers (00) to the end, and recalculating the check-digit, the 8-digit ISSN number is transformed into a 13-digit number (EAN-13). 
The number is then converted into an image that uses the EAN-13 Symbology. 
In this scenario, the same number would appear in each magazine issue.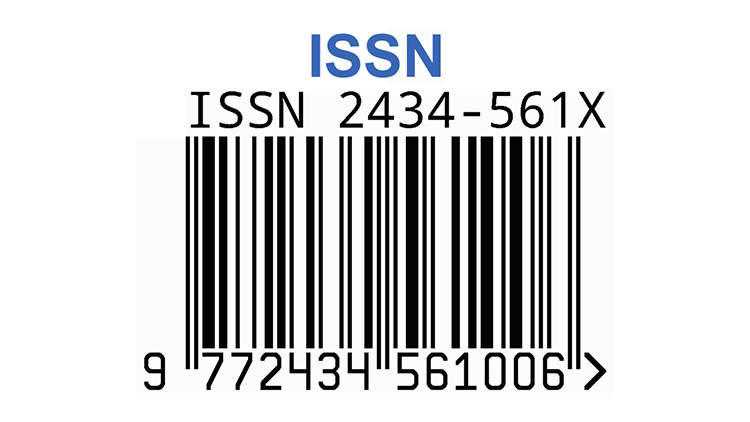 ISSN barcode magazine format 2
The 8-digit ISSN number is once again modified to a 13-digit number.
Yet, this time the '00' added at the end is altered several times to produce a distinct EAN-13 picture each time. 
Each issue of the magazine would then have its own unique barcode image.
In the last format, the ISSN number is converted in the same manner as format 1.
Still, an extra 2-digit supplement code is added at the end to make a 15-digit (EAN-13+2) number.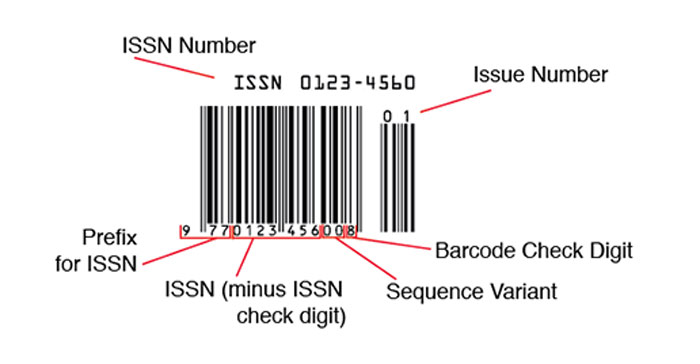 Barcode magazine format 3
The supplement may be published either monthly (01-12) or weekly (01-52) depending on the issue or any way you want.
How To Create ISSN Magazine Barcode?
If other kinds of barcodes can be easily created using a barcode generator. The procedure of ISSN generating is a bit different.
Step 1: Get the ISSN number
Obtaining an ISSN number is the first-to-do action towards barcoding a magazine. But how to get ISSN number?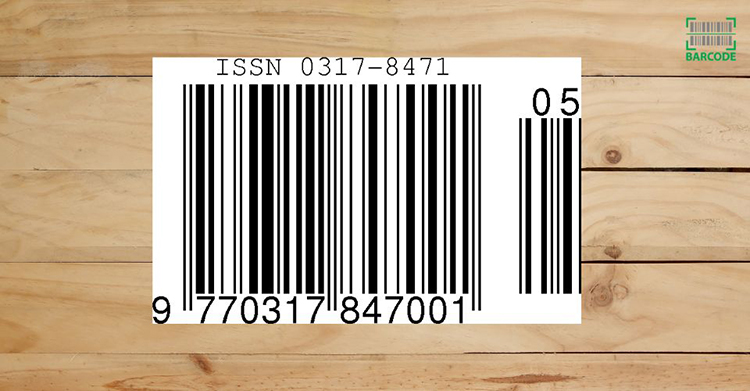 ISSN number
Due to the fact that a single international agency assigns all ISSN Numbers and does not charge any fees, this is a reasonably simple process.
The next step is to change your 8-digit number into a 13-digit number when you get your ISSN number.
Also read: 
Step 2: Convert an 8-digit number into a 13-digit number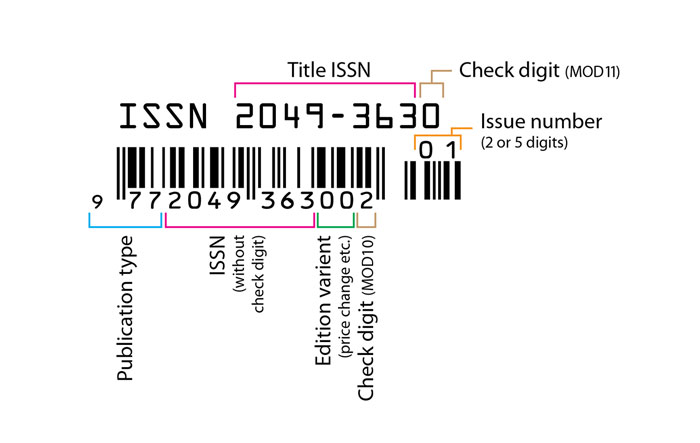 A 13-digit ISSN number format
Look at this example of how the "1234-5678" ISSN number is converted":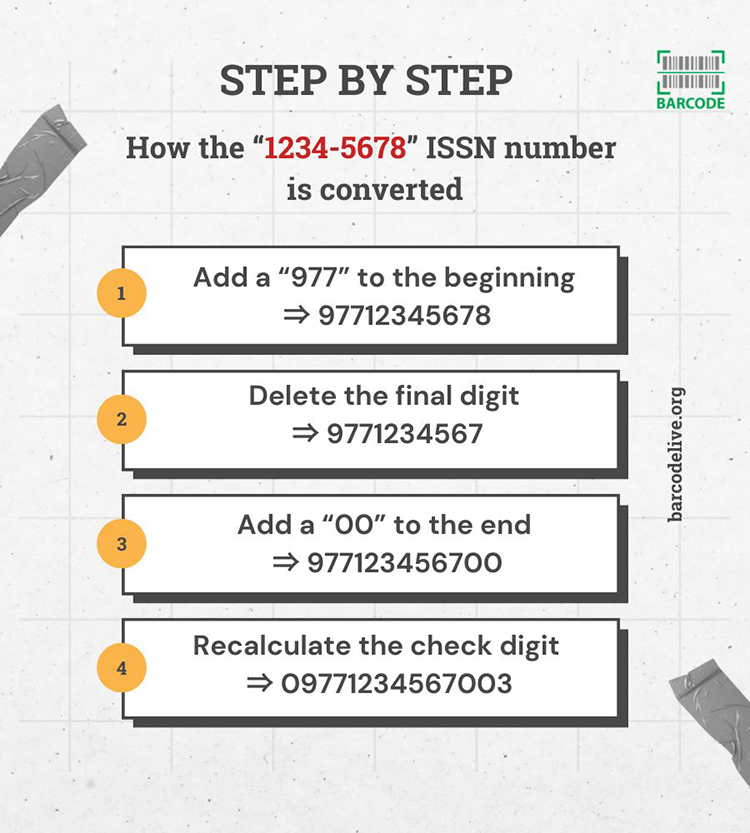 How to convert an 8-digit number into a 13-digit number
Step 3: Choose a format
Bar code for music is different from bar code for magazine or any kind of barcode.
Thus, the next important step is to choose a suitable barcode format.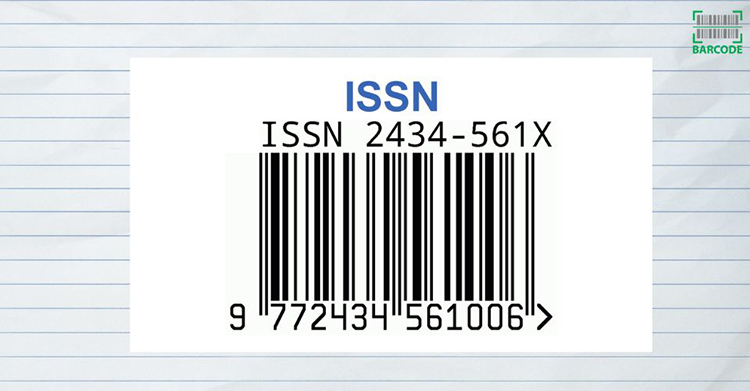 Decide one barcode format 
As mentioned earlier, there are three alternative formats that each tackle the "many issues" problem slightly differently.
Step 4: Get the images
You can have experts design your images for a fair price when you have decided what format you want your barcode to be in. 
They can also offer guidance regarding which format is ideal for you if you have questions about any of the aforementioned details.
Steps to get ISSN magazine barcode
Frequently Asked Questions (FAQs)
Where is the barcode on a magazine?
The ISSN barcode on magazine is printed at the bottom of the front cover of magazines.
However, book ISBN barcodes are positioned in the lower right corner of the reverse cover of the book.
Do all magazines need barcodes?
No one requires you to get a barcode at the moment of printing if you want to use your funds to publish a magazine or book.
Do magazines use QR codes?
In order to increase interaction and give their pages a more interactive feel, magazines are now including QR codes.
Using just a small amount of space, QR codes in magazines are a fantastic method to convey additional information.
How is barcode for a magazine different?
Magazine barcode requirements differ slightly from standard UPC barcoding requirements for other retail products.
This deviation is because the magazine industry requires the ability to distinguish between different issues of a given year's magazine.
This requirement is met by using a periodic code in addition to your UPC code.
In what format are my barcodes on magazines created?
When ordering barcodes for your magazine, you can choose from four different graphic formats (EPS, PNG, JPEG, or AI).
They make it easier for your graphic artist, printing company, or manufacturing facility to work with your barcode graphic in their preferred software.
Conclusion
There is not much information available about barcode for magazine covers, so we have tried our best to research and create this article. We hope you enjoyed it and get valuable knowledge about magazine barcode. If you have any questions, comment below to let us know!