While it may not be everyone's favorite beverage in India, whisky is still among the most widely consumed alcoholic beverages there.
Regardless of the type, the whisky must be present at every celebration in this country.
Make sure to read this post if you enjoy whisky but have never tried any Indian whisky brands.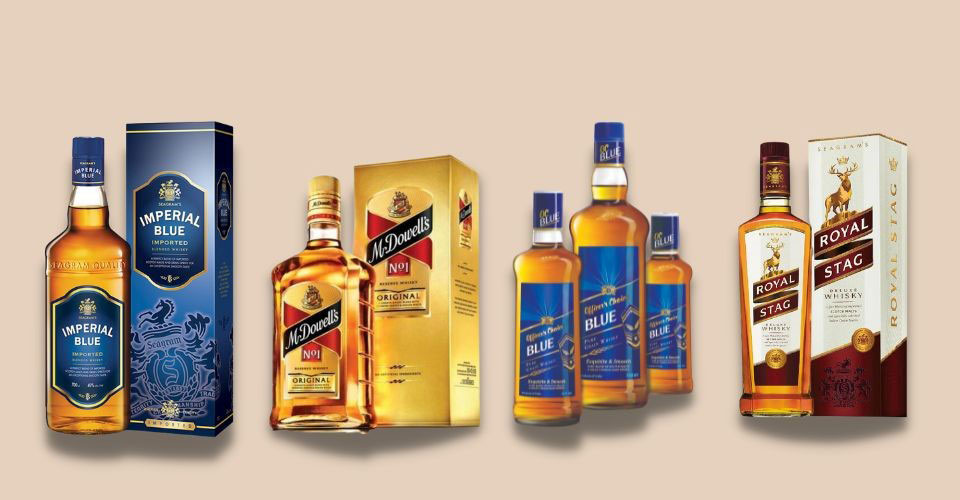 The 4 most famous Indian whisky brands
McDowells 
The most popular Indian whisky brand is McDowells, which is owned by United Spirits, a Diageo subsidiary with headquarters in Bengaluru.
McDowells No.1 Whisky was first introduced in 1968 and is a blend of imported Indian and Scotch whiskies.
This blend is the most popular whisky and third-most popular spirit brand in the world, with sales rising 17.2% between 2020 and 2021 (from 25.7 million to 30.1 million).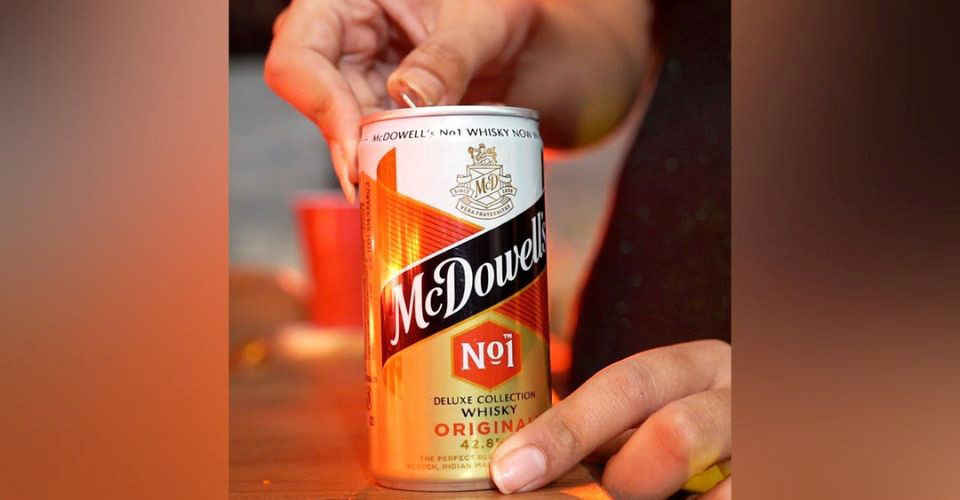 McDowells whisky
Imperial Blue
Imperial Blue, a brand owned by Pernod Ricard, witnessed sales rise 13.4% from 2020 to 2021, from 21.3 million to 24.1 million.
The brand attributes its success to its "iconic" marketing efforts, making it the best-selling Indian whisky for Pernod Ricard.
Both Imperial Blue and McDowells are Indian blends, which are not specifically defined by Indian law. 
It means the basic ingredients can change, like whether molasses or grain spirit is used. 
A single malt from both brands may make you happier if you're a traditionalist when it comes to whisky. So, if you haven't, try Imperial Blue Whisky.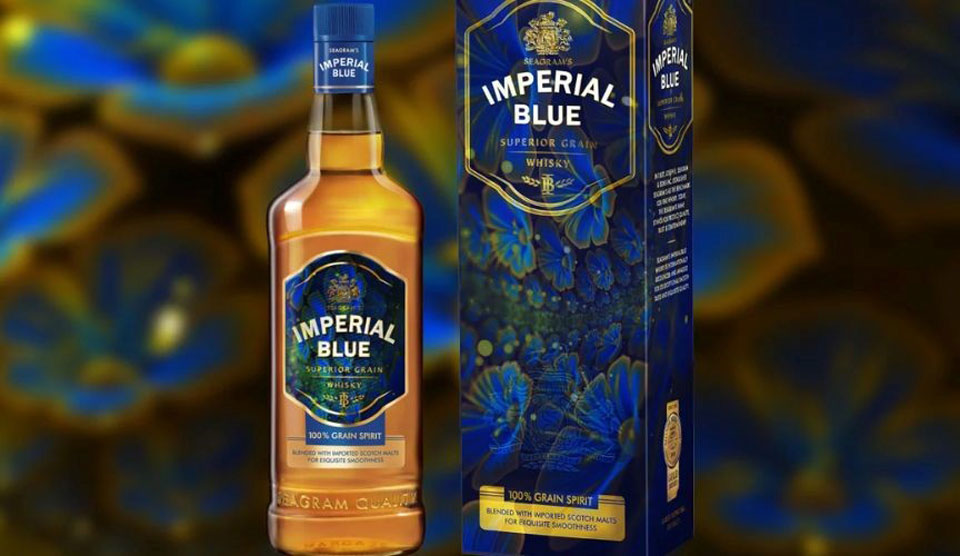 Imperial Blue whisky
Officer's Choice
The 42.8% ABV whisky, which was introduced in 1988, is among the world's top-selling Indian whisky brands.
Officer's Choice Blue, Officer's Choice Black, and Officer's Choice Rum are all available under the name "Officer's Choice".
Made from grain instead of molasses, this Indian whisky brand is well-liked domestically and internationally and is marketed as an economical but aspirational beverage.
Sales of Officer's Choice have started to increase, even though they haven't yet reached their pre-Covid levels when case sales had exceeded 30 million for three years.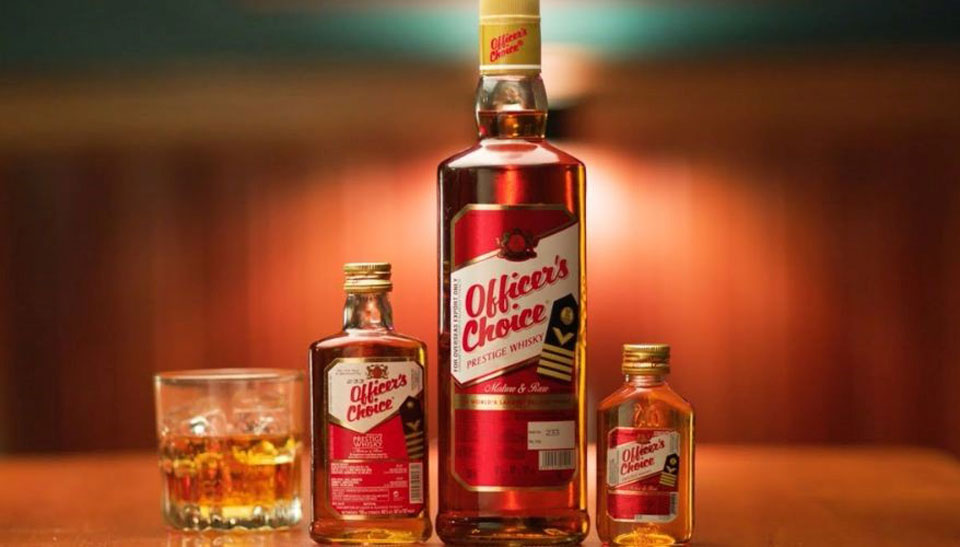 Officer's Choice whisky
Royal Stag
The pandemic had a severe impact on the Pernod Ricard brand; however, Royal Stag has recently experienced a rebound of its recorded figures to the 20 million mark obtained in 2019.
Together with its stablemate, Blenders Pride, the whiskey contributed to Pernod Ricard's 14% increase in local brand sales for the first nine months of fiscal 2022.
Nowadays, Royal Stag is sold in many different countries throughout the world and comes in several pack sizes.
The 1995-released whisky is regarded as having a lush, woodsy scent with smoky overtones of tropical fruit. Find out more about Royal Stag whisky in Barcode Live!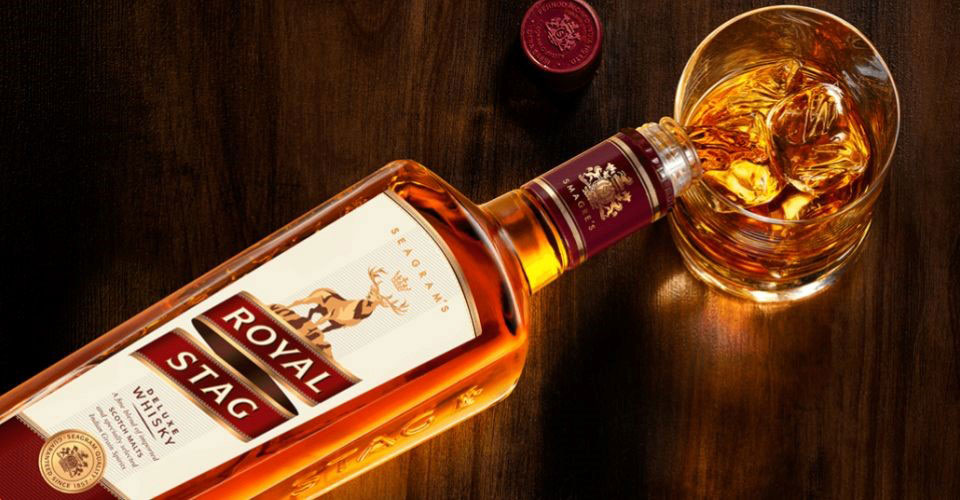 Royal Stag whisky
Frequently Asked Questions (FAQs)
1. Is whisky popular in India?
According to the most recent YouGov survey, only 16% of urban Indians consider whiskey to be their favorite beverage.
It is true despite the fact that India consumes more whisky than any other country in the world, approximately three times more than the US, the second-largest consumer.
2. Which is the best Indian single malt?
Indian single malt whiskies that make wonderful presents and are really consumed by consumers include:
Amrut Fusion

Amrut Indian Single Malt

Kamet Single Malt

Indri Trini

Paul John Select Cask Peated
3. Which is the oldest Indian whisky?
The oldest Indian whisky produced is claimed to be Amrut Distilleries.
Its name is derived from the phrase "angel's share," which refers to the amount of whisky that is lost during aging.
Bottom Line
The power of whisky cannot be disputed. For whisky lovers, Indian whisky is still lesser-known but worthwhile to explore, particularly if you have never tried any of these Indian whisky brands before.
Source:
https://business.yougov.com/content/41535-does-whisky-industry-need-woo-new-generation-drink