How to Make a Scannable QR Code in 2 Different Ways?
These days, QR codes may be found almost anywhere, such as on restaurant menus and the doors of restroom stalls.
Hence, knowing how to make a scannable QR code is useful to have a complete one for your common purpose.
In fact, you may create your scannable QR code in two different ways. Scroll down for details!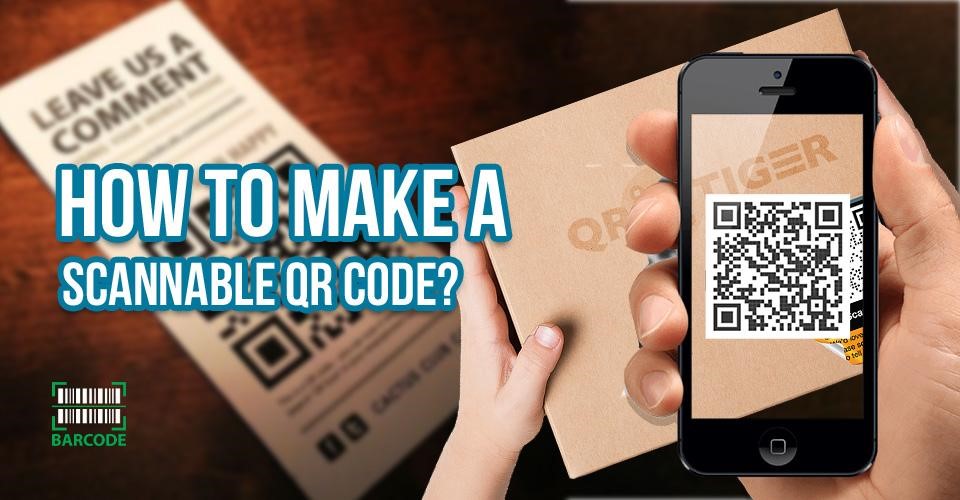 How to make a scannable QR code?
QR Codes vs. Barcodes
QR code stands for "Quick Response" code, which is a black and white square icon to scan with a laser or smartphone to get more information about a service or product. 
These encrypted squares can include links, content, coupons, event details, and other necessary information that users expect to see.
Barcodes and QR codes have similarities and differences. Let's get a thorough look at each one.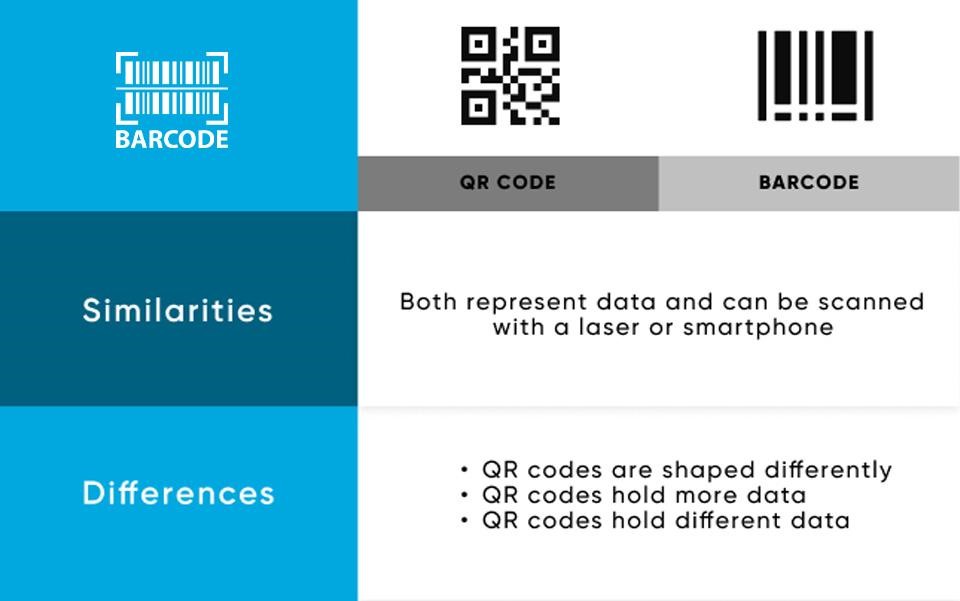 A comparison between QR codes and barcodes
Similarities
Barcodes and QR codes are visual representations of data that may be scanned with a laser or smartphone if the tool used has suitable horizontal and vertical data reading capabilities. 
Most smartphones will automatically scan QR codes, but many barcodes aren't easy to require and scan dedicated apps.
Differences
Despite having similarities, barcodes and QR codes differ in how they can read stored information. 
Barcodes are one-dimensional, and the data stored is read across. 
On the other hand, QR codes are two-dimensional, and their data may be read vertically and horizontally.
Additionally, QR codes and barcodes differ in usage and characteristics. Here are three key differences: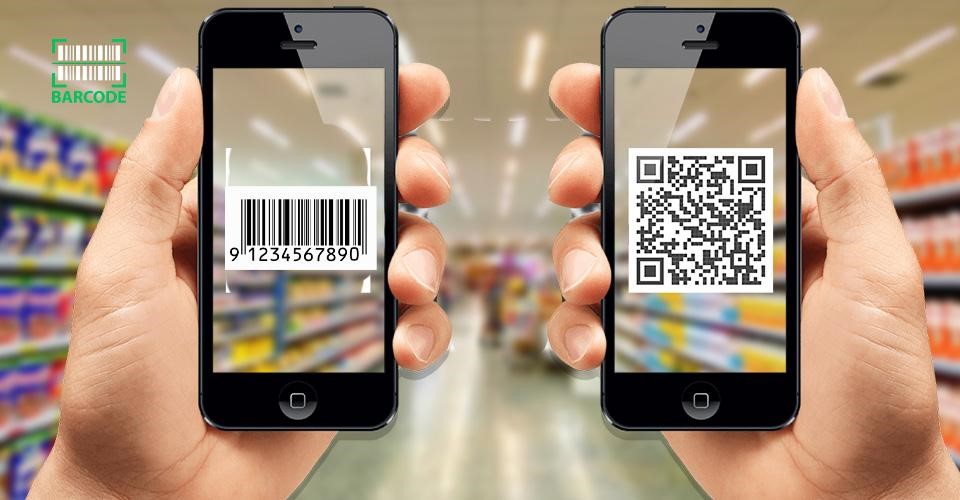 Barcodes vs. QR codes
QR Codes Are Shaped Differently
Since barcodes are usually rectangular, you need a scanning device to read the data in the barcode horizontally. 
Meanwhile, QR codes are often square and display data horizontally and vertically. 
QR Codes Hold More Data
Because QR codes are square, they may store much more data than barcodes. 
QR code often contains 100 times more encoded characters than a barcode.
QR Codes Hold Different Data
QR codes are utilized differently than barcodes. 
Barcodes contain important product information at the point of sale, including the manufacturer's name and price. 
They are created by a barcode generator with a proper process.
QR codes provide more passive, intangible information, such as URLs, and location data, to products and promotional landing pages.
How to Make a Scannable QR Code?
You may create scannable QR codes in various ways. Yet, below are common methods allowing you to do this.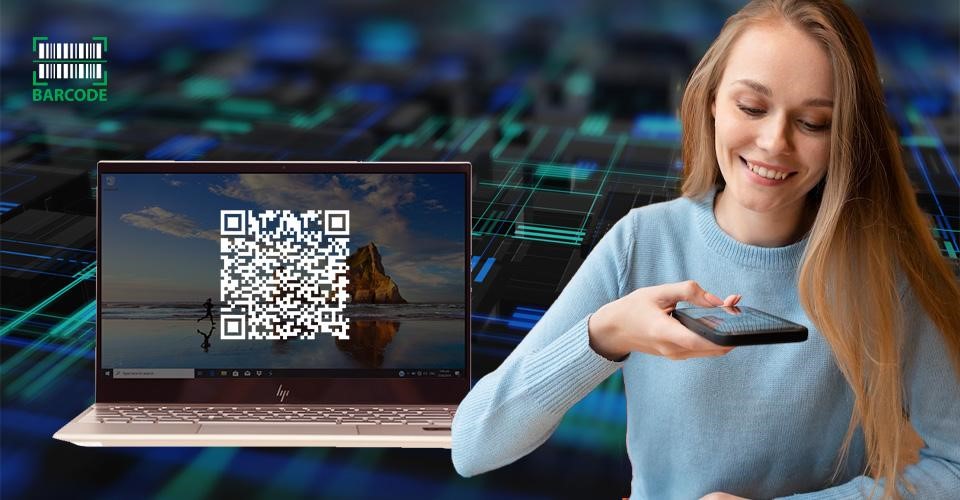 A guide on making scannable QR codes
Use a QR code generator
Below is an ultimate guide with detailed steps for using QR Code Generator.
Step 1. Using any web browser, visit the website for QR Code Generator.

Step 2. Enter the URL of the website sending the QR code. Alternatively, you may enter text or upload a file, such as a restaurant or a flyer menu you designed. 

Step 3. Click and choose "Download" once completed to save your generated custom QR code.

Step 4. A pop-up asking you to create a free account will appear, but you can skip this. Note that wait for the QR code generation to finish and appear as an image in the download.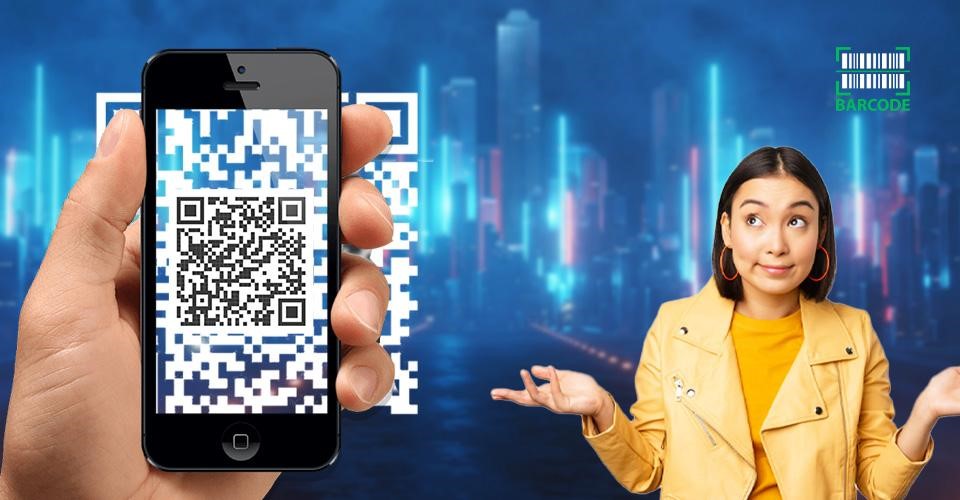 You may generate a QR code using a QR code generator
Use Google Chrome
Another way to make QR codes is to use Google Chrome. You can access Chrome and generate the QR codes on desktops, Android, and iOS. 
Desktop
Generating QR codes in Chrome on the desktop is easy and convenient. Here's how to do it:
Step 1. Open Chrome on your desktop. 

Step 2. Access the URL you will share. 
For Mac, Linux, Windows, and computer users, go to the right of the address barside, click Share, and choose QR Code. 
Besides, you can search for the right QR code generator for Windows to create your own QR codes.
For Chromebook users, access the address bar and the QR code. 
Step 3. Copy the QR link, and click Download to download the QR code. Or, scan the QR code with another device's camera.
Note that you may do the same process if you don't know how to make a scannable barcode.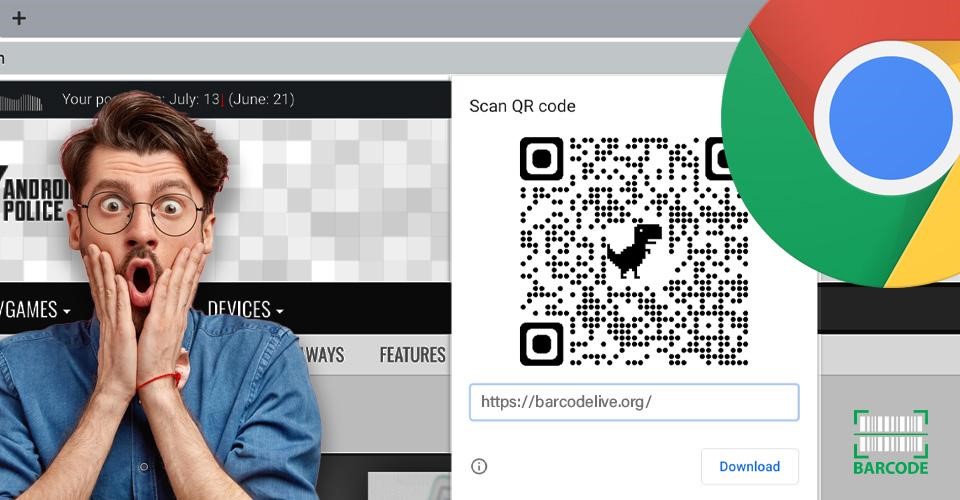 Use Google Chrome on desktop
Android
The Chrome app makes creating QR codes on your Android device easy. 
You can only generate QR codes for the URL, but it's a handy tool to share a blog post and product page with someone quickly.
Refer to the complete process with simple steps below: 
Step 1. Download and install the Google Chrome app by going to Google Play Store. 

Step 2. Access the URL you will share. 

Step 3. Click the three vertical dots (⋮) in the top toolbar and tap Share. 

Step 4. In the pop-up window, choose QR Code. 

Step 5. Click Download below, or have someone scan your code by holding your phone up.
If you wonder how do I make my own barcode, you can also do the same process above to generate your barcode for your items.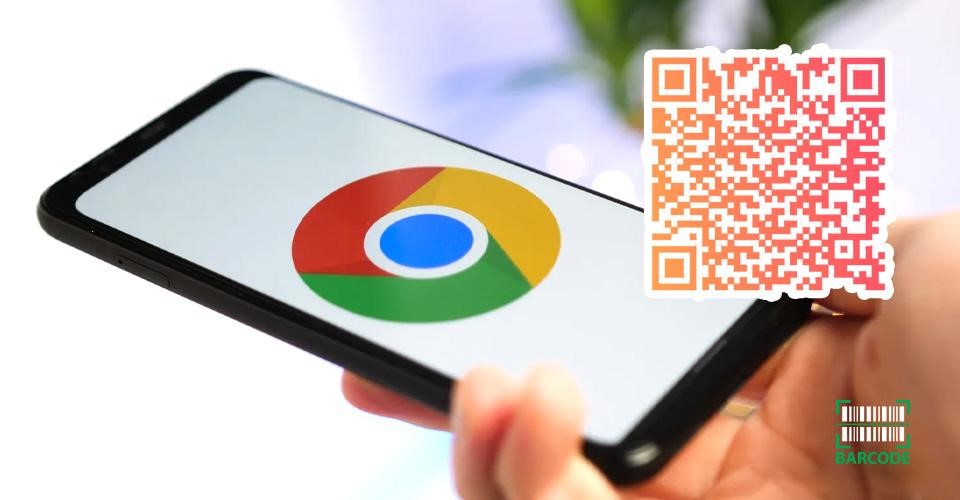 QR code generation on Android
iOS
You may make QR codes on any iPad or iPhone without hassle. Follow the simple steps below:
Step 1. Go to the App Store to download the Google Chrome app.
Note: You may not create QR codes using the Google Search app. You only generate it with the Chrome app. 
Step 2. Access the URL you need to share. 

Step 3. Hit the Share button in the upper right corner. 

Step 4. Choose "Create QR Code." 

Step 5. Pick it up so someone may scan it, or tap "Share." 
With this option, you may print the QR code, save the image to your camera, or save it in a file.
Furthermore, you may download and use a generator specialized for a certain type of barcode, such as a barcode generator EAN-13 to generate the standard barcode for your products.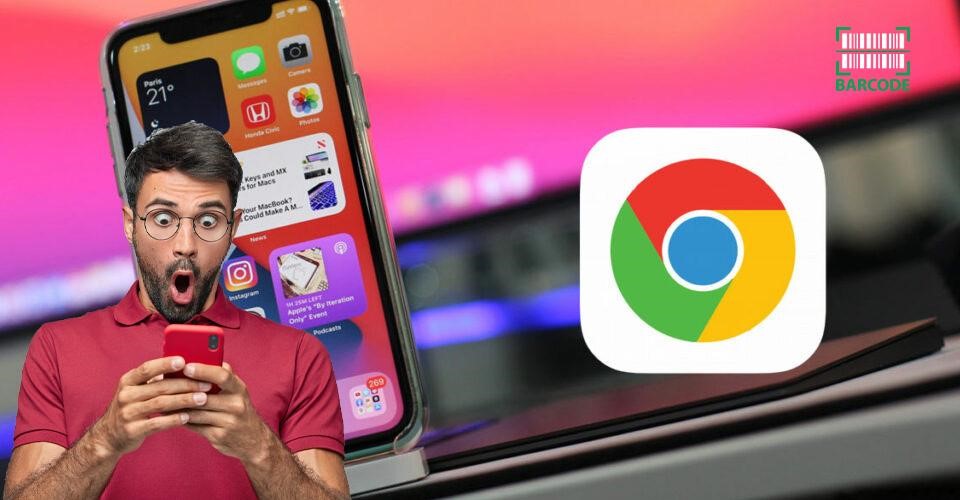 Using Google Chrome on iOS to create QR code
How to Use QR Codes?
After you know how simple the QR code generation process is, let's discuss several best practices for QR codes. 
Display your QR code in a convenient place
First, you should place the QR code where it is easy to scan and the consumer has sufficient time to scan it. 
Convincing people to use their phones and scan codes while driving is a safety issue, for instance. 
More importantly, considering where consumers get enough time to scan the code after you make scannable barcode or QR code is also helpful in places where the Wi-Fi connection is strong.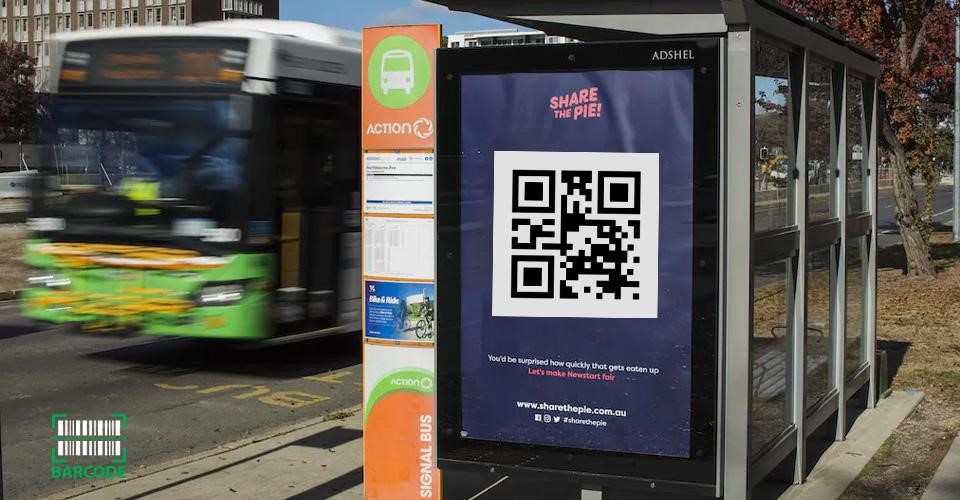 Place your code in a suitable place
Optimize destination page of QR code for mobile devices
Optimizing the pages that lead users to mobile devices is crucial as consumers use their mobile phones to scan their QR codes. 
Thus, they need to visit pages with an improved mobile experience.
Include a CTA
This tip is useful when you know how to make your own barcode labels with your code. 
Including a call-to-action means that you tell consumers what to do since they see the code and what they get when they scan it. 
Not everyone understands exactly what a QR code is. Even if you know, you won't scan it unless you're sure there's something of value on the other side.
Avoid limiting your QR code to one scanner on mobile
No special QR code scanner is required. The QR code should be app agnostic and allow anyone to scan the code with any code reader. 
The lower the barrier to entry, the higher the chances of success for you and your users.
Use your QR code to help someone's life be easier
You may apply QR codes for different purposes, such as advertising, marketing essential product information, and shopping payment. 
So, using QR codes in a smart way to support your life being easier and better. 
How to Scan QR Codes?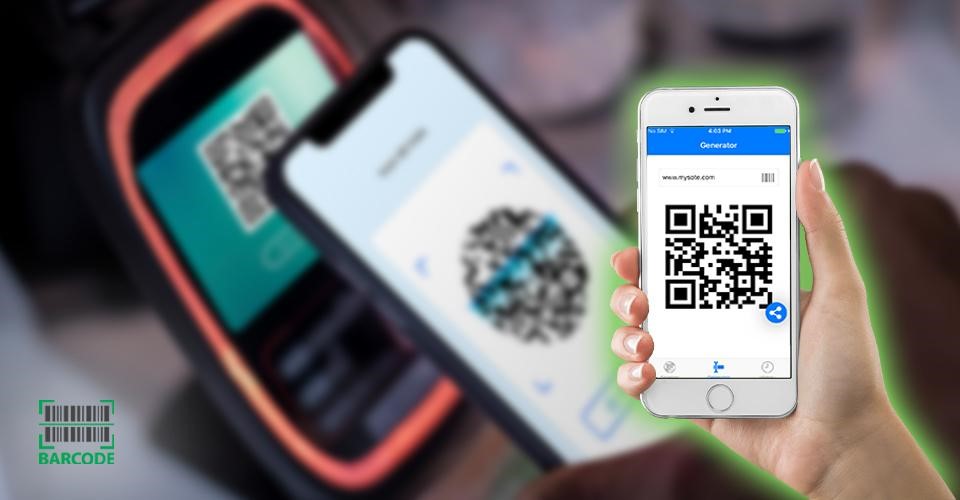 A guide on scanning QR code
Some devices may already have built-in QR code scanners or readers. Thus, follow the simple steps below to scan your QR code properly: 
Step 1. Use your smartphone and open its camera to prepare to scan the QR code.

Step 2. Press and hold the code for a few seconds until you see a notification. If not, see your settings and check if QR code scanning is enabled. 
Note: If it is still not working, install the 3rd party QR code reader from the App Store or Google Play, like Barcodelive.
Frequently Asked Questions (FAQs)
1. How not to use QR codes?
You shouldn't include a QR code in digital content that users predominantly access through their mobile devices. This includes SMS messages, videos, stories, and social media posts.
2. How much do QR codes cost?
If dynamic QR codes cost about $5 monthly, static QR codes are free.
3. What's better than QR codes?
The NFC tag is better than QR codes.
Unlike QR codes, they do not need to be manually scanned via the app. Modern smartphones already have NFC technology. NFC tags are often smaller than the QR code.
Thus, marketers may add them to posters, labels, and print ads without difficulty and concern about compromising the design.
Conclusion
We've recommended two easy and quick ways to help you make scannable QR codes. First, you can use a QR code generator; another way is creating it with Google Chrome on desktop, iOS, and Android.
Hopefully, when you follow the above step-by-step guide, you can know how to make a scannable QR code properly and easily.