How to Fix AirPods to Get Seamless Listening Experience? [Updated Tutorial]
Oct 19, 2023 - Views: 365 Share
Your earbuds not working, so how to fix AirPods?
The setup process for Apple's AirPods is often quite easy and includes useful features like automated pairing and switching between your Apple devices.
But AirPods can have problems too, just like any other gadget.
No matter if you're having problems connecting them, charging them, getting sound to work, or anything else, follow along for effective solutions to how to fix your AirPods!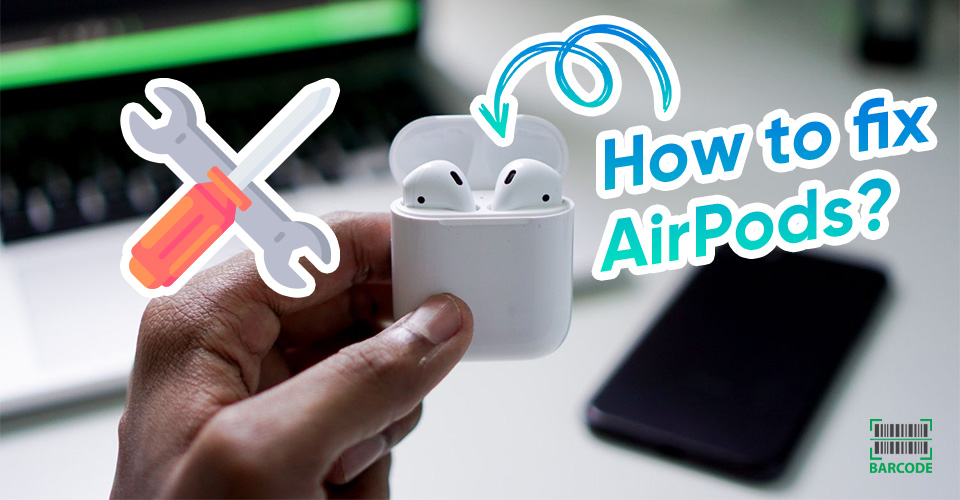 How to fix my AirPods?
AirPods Won't Connect to Your iPhone
In case you can't pair your AirPods to your iPhone, put the earbuds back into the charging case and wait 15 seconds. 
Try reconnecting after you remove them once more. 
To manually force the connection, open Control Center, tap in the Now Playing box's upper-right corner, then choose your AirPods.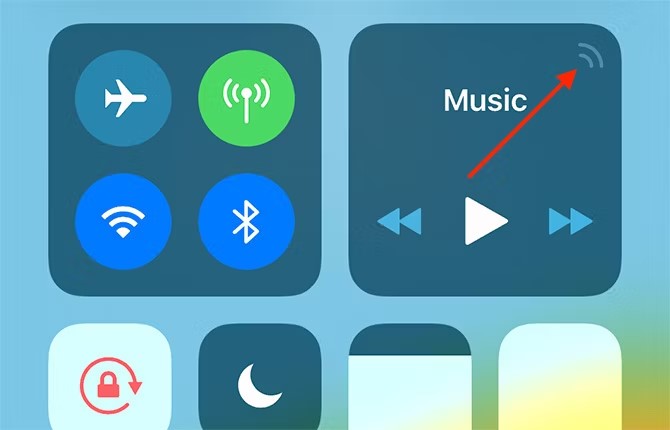 Tap in the right corner of the Now Playing box
How to fix AirPods not connecting? Your iPhone might be the only device experiencing the issue. 
So try turning Bluetooth off by toggling Airplane Mode on and off once more from the Control Center. 
Restarting your iPhone can also help if this doesn't resolve the issue.
Still not functioning? Try connecting your AirPods once more after resetting them. 
Place both earbuds back in the charging case to restart your AirPods.
Once the LED starts flashing, hold the setup button on the case for an additional 15 seconds.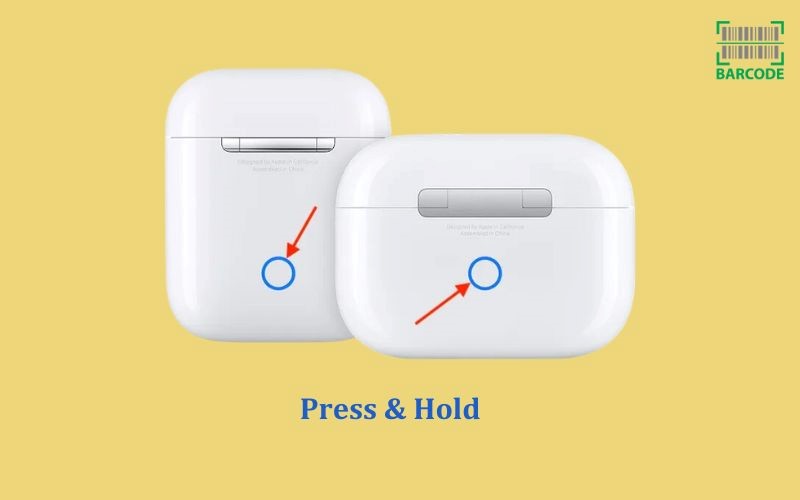 Press and hold the button on the case
AirPods Making a High-Pitched Noise?
Do you know how to fix AirPods sound?
All AirPods models, including the newest AirPods 3 and AirPods Pro, may be impacted by the high-pitched voice. 
When your AirPods don't have a proper seal, a high-pitched sound frequently arises. 
Active Noise Cancellation (ANC) feedback loop will engage and try to make sounds louder if the ear tips seal is inadequate. 
Then, the AirPods produce a high-pitched sound due to this loudness.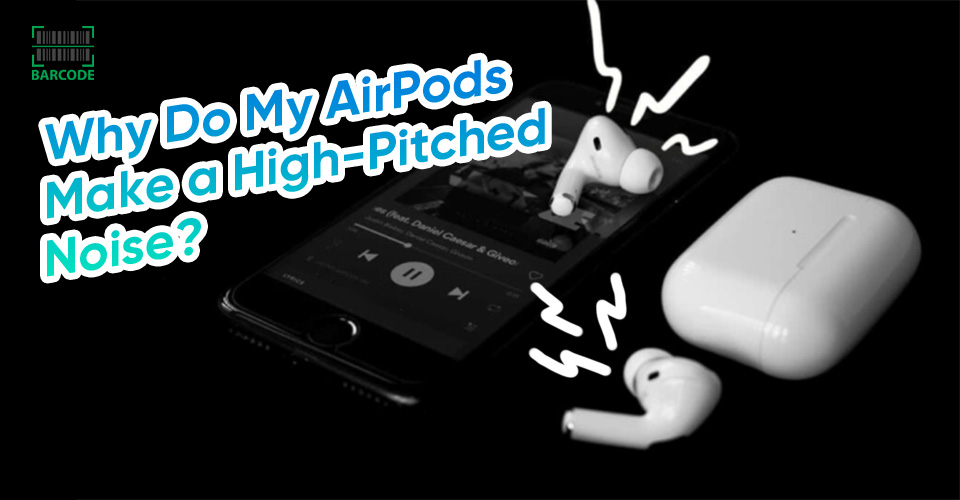 AirPods making a high-pitched noise
This high-pitched noise is not only extremely annoying, but it also uses up your AirPods' battery.
Figure out how to fix AirPods making high pitched noise in our blog!
Only One AirPod Is Working
There are many reasons why you might only be able to hear sounds from one of your AirPods. 
It includes bugs in the software, Bluetooth issues, charging issues, and incorrect settings.
Let's check out some common and practical solutions below!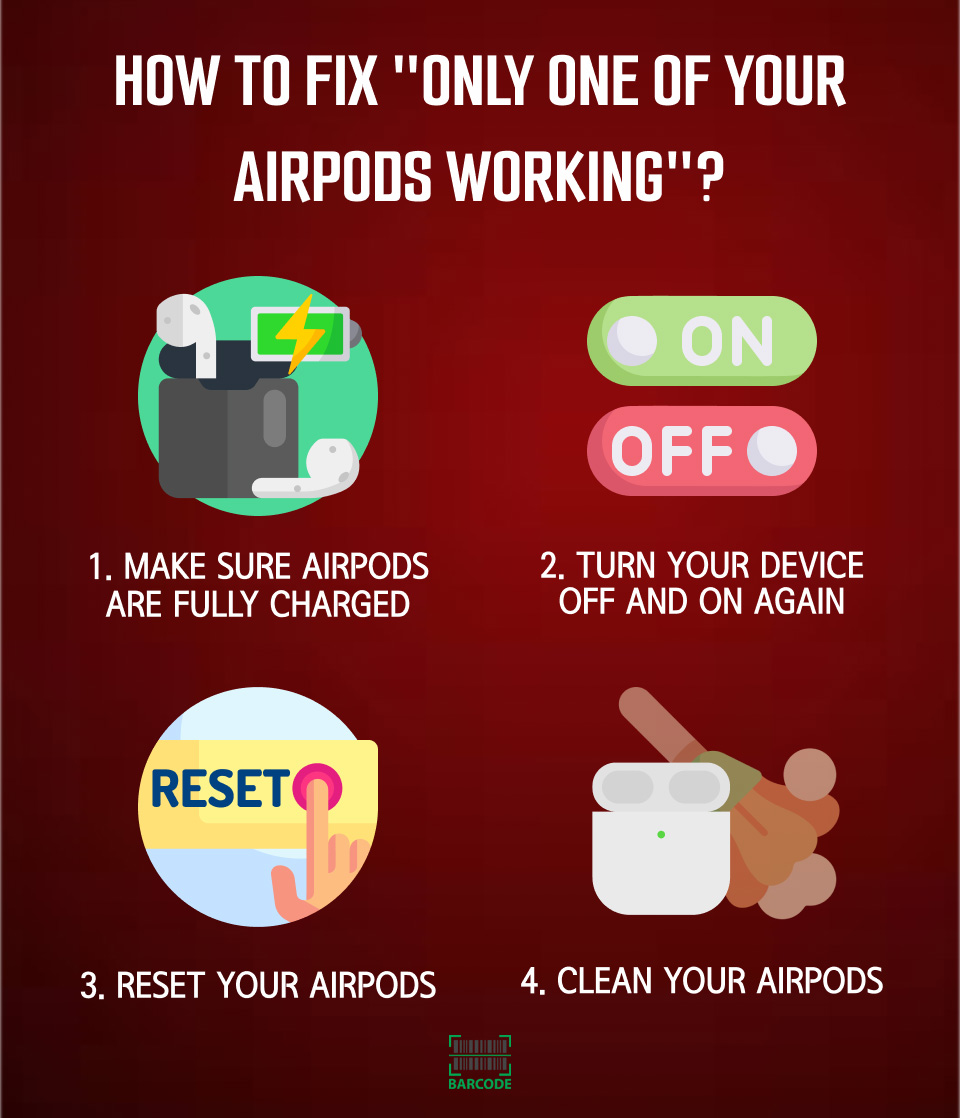 Troubleshooting tips for only one AirPod working
Make sure AirPods are fully charged
One of the simplest solutions can be found for the most evident cause. 
You should first ensure that the AirPods are charged, as well as the charging case.
Turn your device off and on again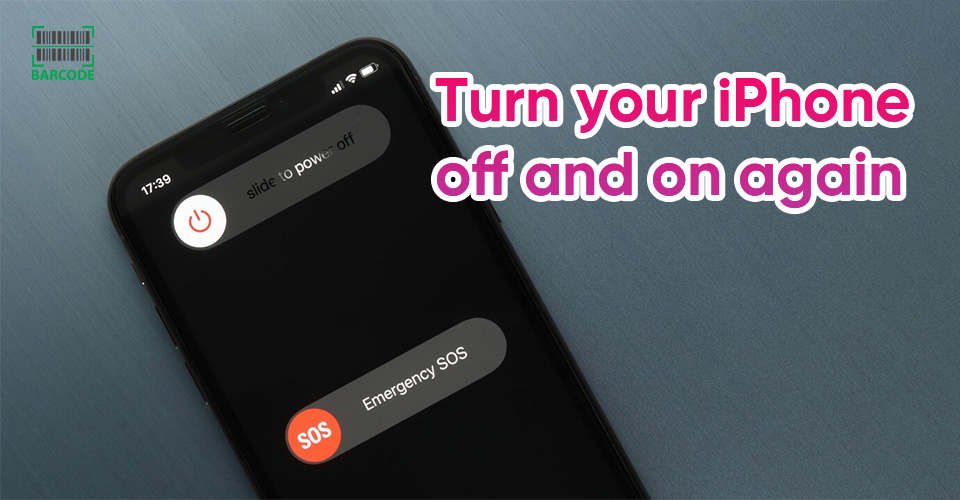 Turn off and on your device
Have you tried shutting it off and turning it back on? 
Newer iPads and iPhones require you to hold Power and Volume Down until a "Slide to Power Off" slider displays.
Meanwhile, older devices typically require that you hold down the power button. 
When you've finished, try pairing your AirPods once more to check if they're still having trouble.
Learn more on how to connect AirPods in our blog for further details!
Reset your AirPods
Consider performing a full reset if your AirPods are still not functioning. 
Keep the charging case lid open while putting the AirPods inside, and press and hold the setup button on the case's rear for 15 seconds.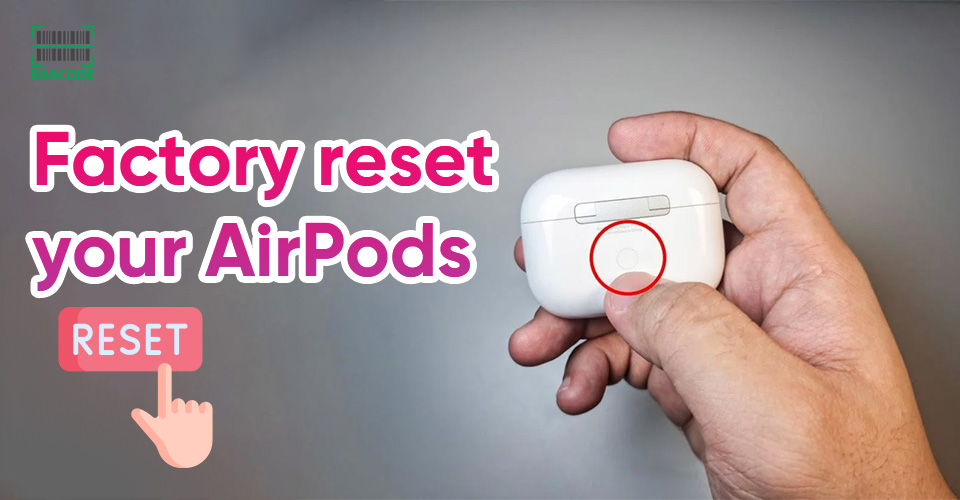 How to reset your AirPods?
The status light on the case will flash amber and then white as a result of this.
Open the case lid and put the AirPods near your iPhone or iPad after this is finished.
After completing this, the AirPods should be ready to connect once more. 
Clean your AirPods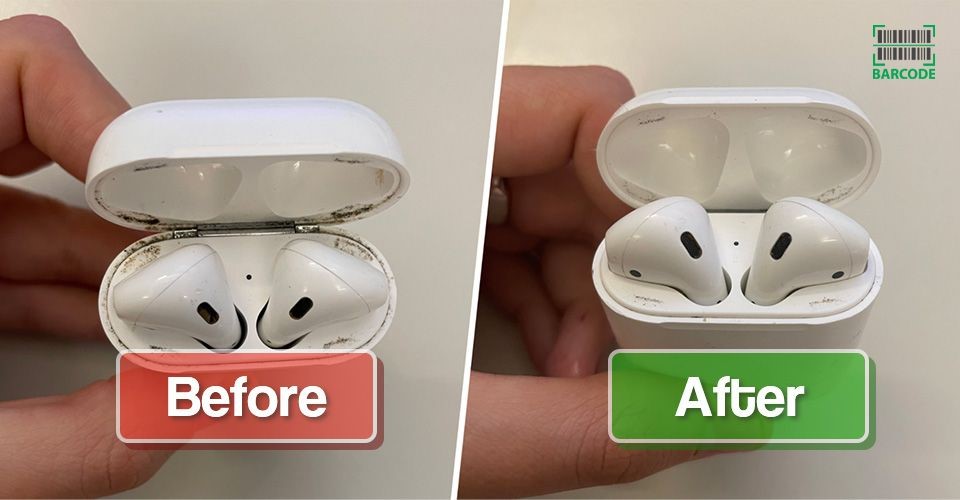 Make sure to keep your AirPods clean
Are there any obvious obstructions in the speaker and microphone mesh?
Use dry cotton swabs for the speaker grilles and a soft cloth for the outside. Do not use water or any other sharp or abrasive materials.
If you are looking for a perfect kit to clean your AirPods, consider our recommendations for the best AirPod cleaning kit to remove dirt and dust!
AirPods Keep Pausing and Playing Erratically
When you put your AirPods in or take them out of your ears, proximity sensors in the device track it. 
Unless you specify otherwise, doing so will automatically start or stop audio. 
There might be an issue with the sensors if your AirPods keep halting while they're still in your ears.
To disable this feature:
Go to Settings > Bluetooth

Toggle Automatic Ear Detection off by tapping the Info (i) button located next to your AirPods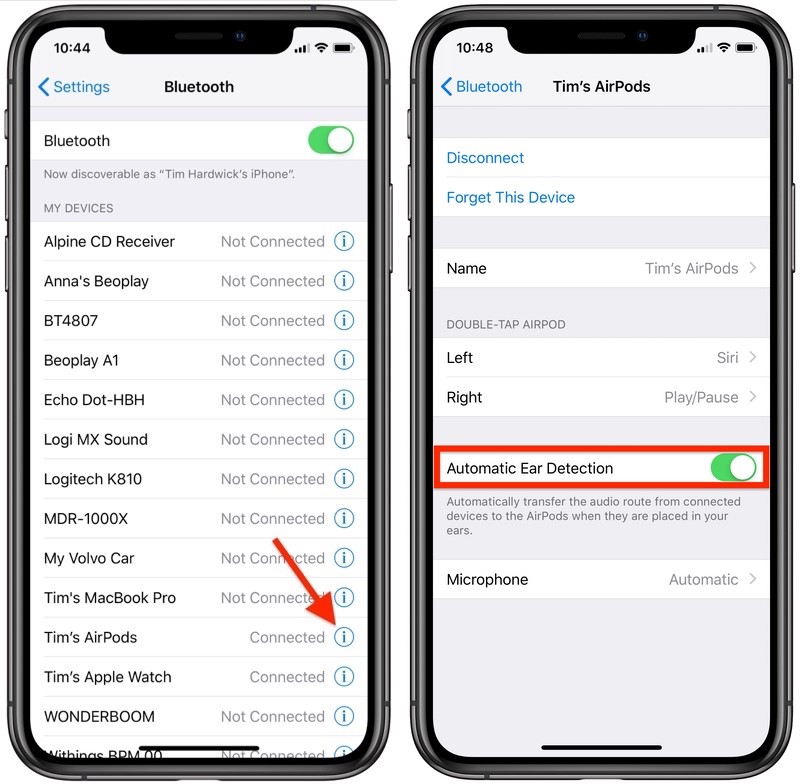 Turn off Automatic Ear Detection on AirPods
This will shorten the battery life since your AirPods will use the same amount of power whether you're wearing them or not.
However, at least your AirPods won't pause constantly.
AirPods Battery Draining Too Quick
While turning off Automatic Ear Detection can alleviate some issues, leaving it on will maximize the battery life of your AirPods. 
Simply adhere to the directions for fixing AirPods above to activate Automatic Ear Detection.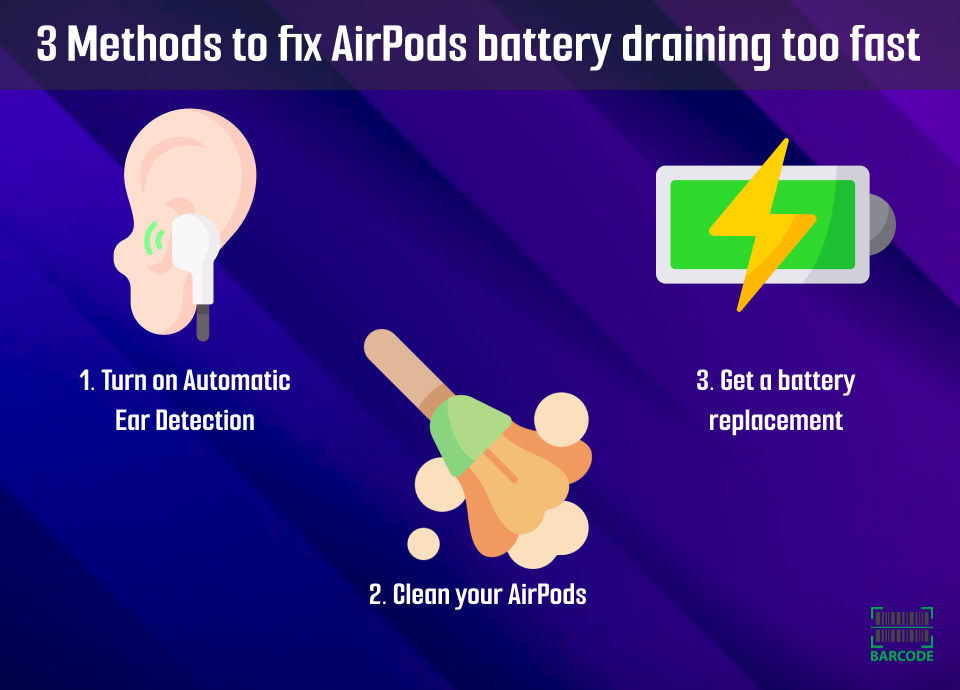 How to fix AirPods battery draining too fast?
Another troubleshooting tip is to check to see if your AirPods are clean! 
They won't function if ear wax or other gunk is covering the proximity sensor. 
You should also think about purchasing a new battery for your AirPods or the charging case if this still doesn't work.
AirPods Won't Charge
Several users have complained that their AirPods won't charge correctly.
So regarding how to fix AirPods case not charging, Apple advises testing your charging cable first. 
If this works, try the Lightning port on your AirPods charging case.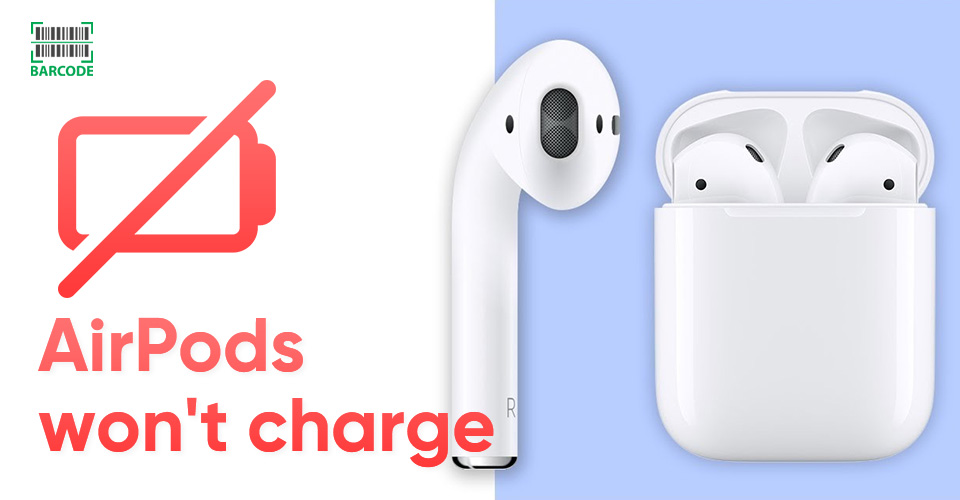 How to fix AirPods not charging?
If you're certain the cable is in working order and nothing is preventing them from charging, leave your AirPods connected to a power source for 15 minutes, then check on them again. 
It could be time to get in touch with Apple for a repair or replacement in case they're still dead.
If you own AirPods Max and experience the same issue, check out how to fix AirPods Max won't charge in Barcodelive!
AirPods Get Wet
Your AirPods are drenched in water, so what to do then?
It will be beneficial to dry them out as soon as possible to prevent water damage as AirPods aren't waterproof. 
Save your earbuds by following the steps of how to fix water damaged AirPods below!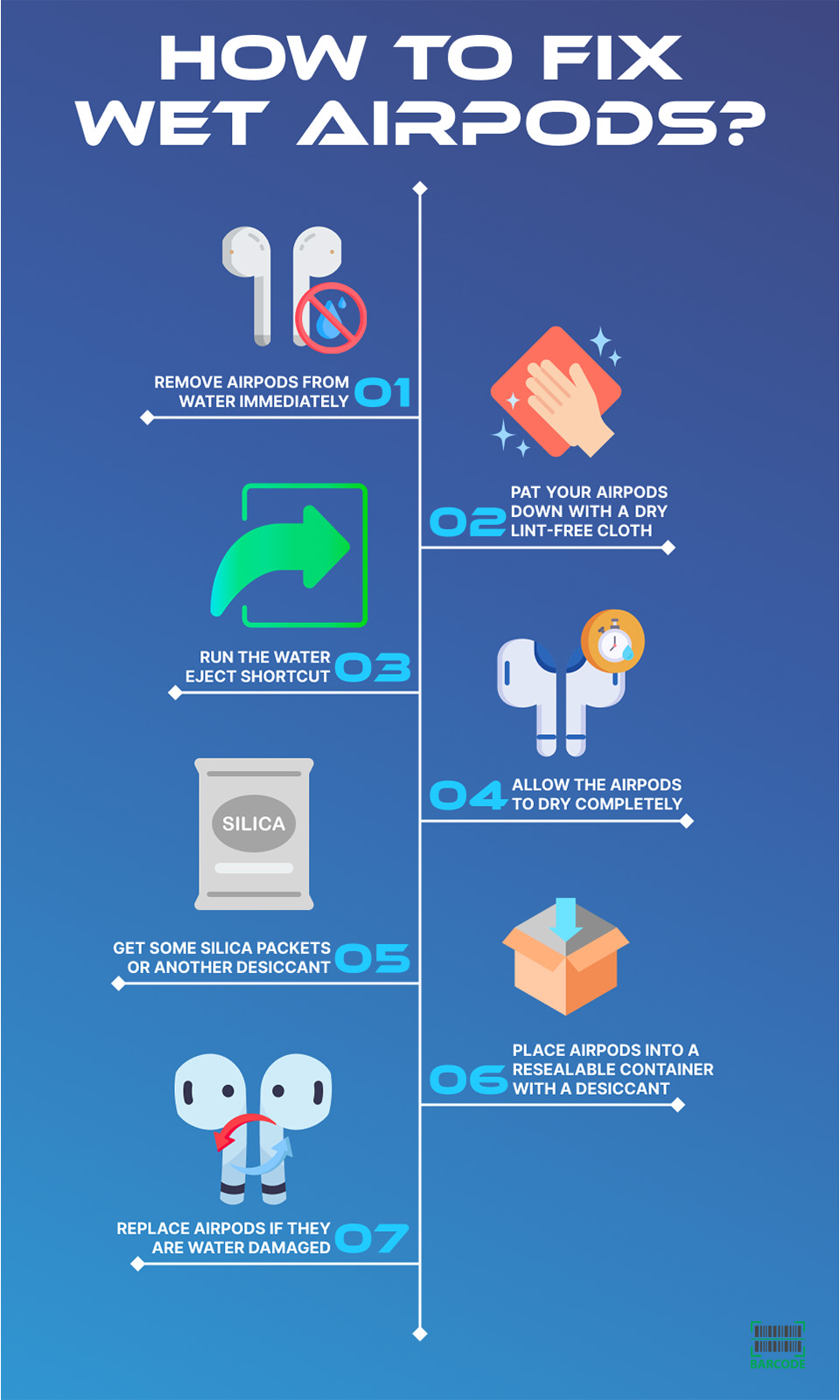 How to fix wet AirPods?
One AirPods is Louder Than the Other
There are a number of issues that might make one set of AirPods louder or quieter than the other. 
The speaker may be blocked with dirt, or there may be a problem with your software.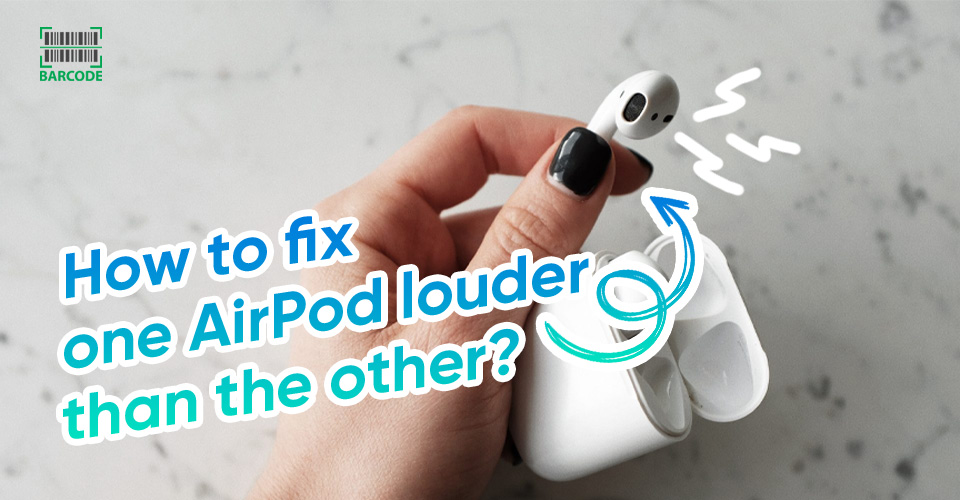 One AirPod louder than the other one
Whatever the problem, here is how to fix one AirPod louder than the other!
Clean your AirPods and charging case

Check the audio balance on your device

Reset your AirPods

Restart your device

Contact Apple for a repair or replacement
Loose AirPods Case
The best method to shield your AirPods from external damage is with an AirPod case cover. 
You shouldn't experience any issues if it fits your AirPods snugly. 
It will, however, become an issue if it falls loose. 
It is not difficult when it comes to how to fix AirPod case lid that keeps slipping off.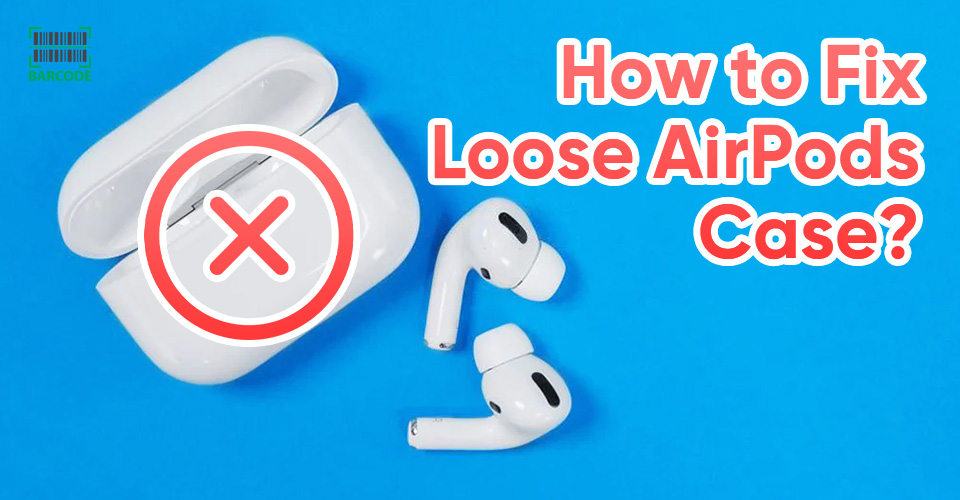 The issue of loose AirPods case
You can repair a casing that is composed of silicone or rubber-like material and caves under pressure. 
The truth is that both ethylene-vinyl acetates and silicone stretch. 
Visit our website to get the comprehensive instructions!
Frequently Asked Questions (FAQs)
What causes AirPods to stop working?
Sometimes what seems to be an issue with the AirPods is just buildup or material obstructing the speaker or mic grilles.
So make sure to clean your Apple earbuds frequently.
How long do AirPods last?
You should have your AirPods for two to three years at the most.
Similar to all true wireless earbuds, the lithium-ion battery usually fails first.
Why won't my AirPods reset no amber light?
A filthy charging port or AirPod tail may be to blame if your AirPods won't reset and the case doesn't have an amber light.
In fact, the charging port or tail of your AirPods may accumulate lint and other particles over time.
Conclusion
Apple's AirPods are a fantastic option for iPhone owners as they can pair with your iPhone by proximity, charge from the same Lightning connection, connect to two devices at once and use the low-energy standard for communication. You could, however, have problems with them occasionally. In that case, we hope our article on how to fix AirPods will help you get them to work again in no time.