What is the best free app to scan barcodes? Top Pick 2022
Nov 25, 2022 - Views: 1114 Share
Are you looking for a free app to scan barcodes?
QR Codes have become commonplace for contactless delivery, pickup, and payment.
So you can see how QR Code scanner applications made an impact.
There are many QR Code scanner applications available and choosing between them might be challenging.
So in this post, we will help you find the best QR Code reader applications in 2022.
Let's find out!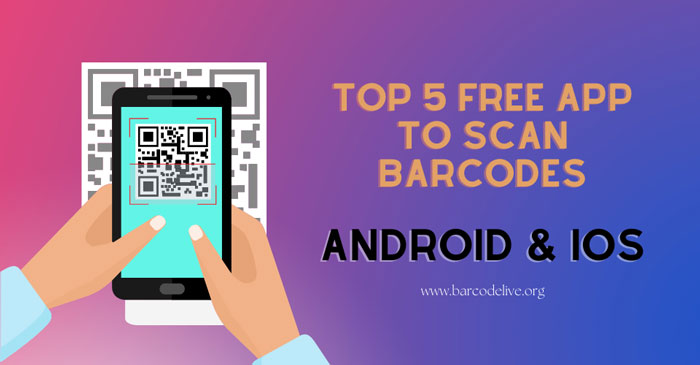 Top free app to scan barcodes
Top 5 best free apps to scan barcodes
Below are the top 5 best QR Code scanner apps with their features that can help you choose the suitable one.
Let's check it out!
Kaspersky's QR Code Reader and Scanner
Kaspersky is a global cybersecurity business whose mobile software seeks to make QR Code scanning secure.
Kaspersky is well-known for its security solutions, which include anti-virus software as well as comprehensive internet and office protection.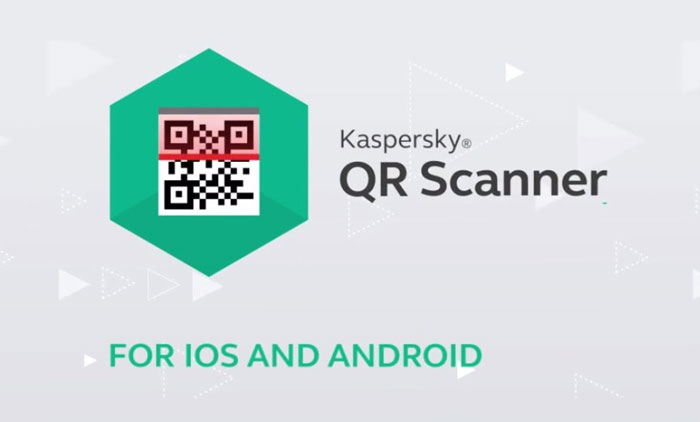 Kaspersky's QR Code Reader and Scanner
Kaspersky is also considered as one of the best QR Code scanner apps for Android and iOS.
Features:
When users scan QR code using the app, the data is instantly saved to the smartphone for easy access to old files, photographs, and data.

It includes Kaspersky security checks, which guarantee that a QR Code does not lead to a harmful website or malicious material. 

It maintains track of all QR scans performed within the app. 
Barcodelive
Barcodelive is also a popular barcode reader tool. 
This tool allows users to check barcodes for thousands of global items. 
Users just open their phone and place the phone near the barcode to scan. 
Quick and convenient manipulation, that's also why people prefer using this ap. 
Besides, sellers can add a new product or edit an existing barcode on Barcodelive.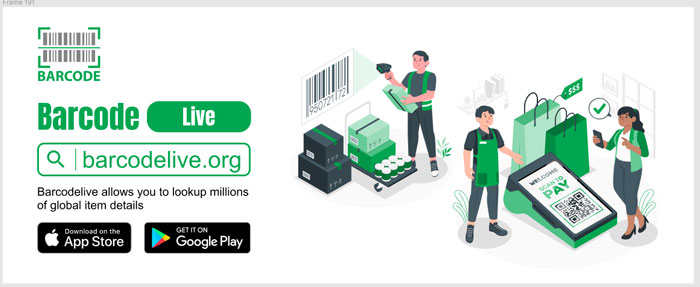 Barcodelive
Feature:
After scanning the barcode, a complete product information including photographs, descriptions, reviews, and the shop address is showed on screen.

Users can quickly and simply remove or change personalized QR codes.

Users can search the barcode history for existing barcodes to reuse or edit.
QR Code Reader by Scan
Scan's QR Code Reader is a point-and-shoot app that reads QR Codes when you point your camera at them.
It's accessible in the App Store and Google Play Store with the same name.
With over 50 million downloads, QR Code Reader by Scan is a popular QR reader on the Google Play Store.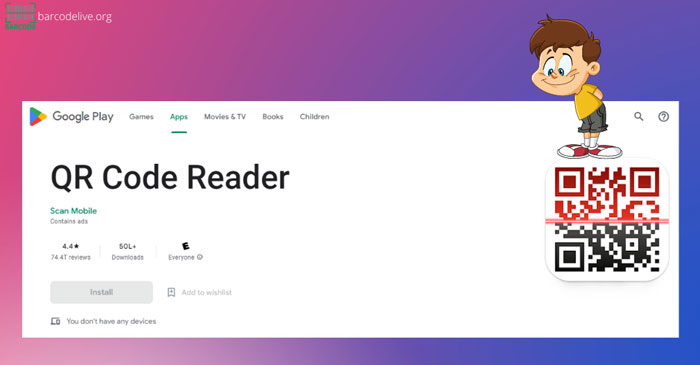 QR Code Reader by Scan
Feature:
It is a little program that does not take up much storage space. 

The software is free to use, however there are regular advertisements.

Traditional barcodes can also be scanned by the QR Code reader.
Orca Scan
Orca Scan is not your typical barcode scanner; it can be used in place of hardware scanners. 
When scanning a barcode, the app will not take you to the web. Instead, it will request information on the product in order to track assets.
Orca Scan is the top barcode scanner if you want a free alternative to pricey barcode scanning solutions.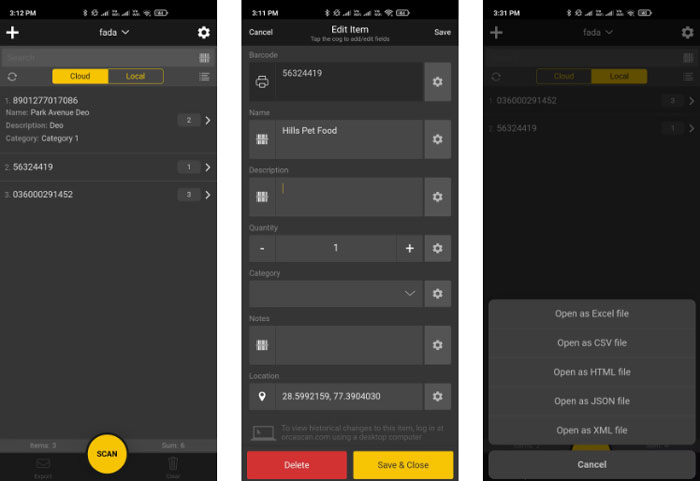 Orca Scan
Feature:
The app includes a web-based spreadsheet where all data is synchronized. You can, of course, export the database as a spreadsheet or a JSON file.

Without the need of specialist software, Orca Scan can track a complete inventory.
Goodreads
Goodreads is a fantastic book tracking tool that may help you organize your massive reading list and make book suggestions. 
Goodreads is mainly for avid readers. Check out the other applications on this list if you're seeking for a good scanning QR code app.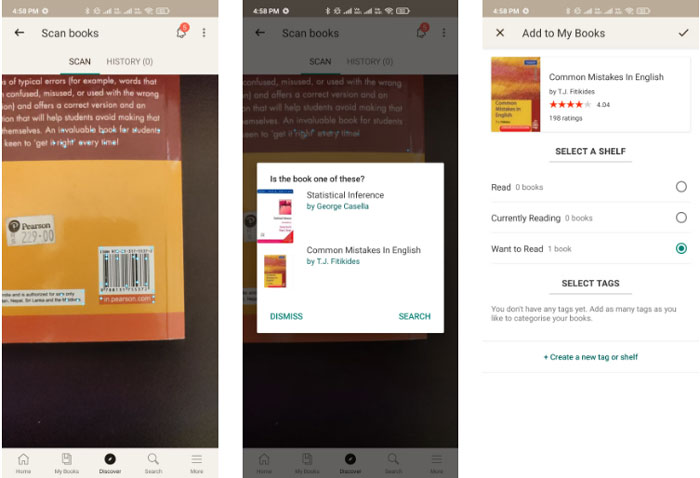 Goodreads
Feature:
You can rapidly add a large number of books to your reading list and then decide whether or not to keep them.

When the book is identified, a card with the book cover, title, and the option to shelve the book to your Want to Read shelf or rate the book will show on the screen.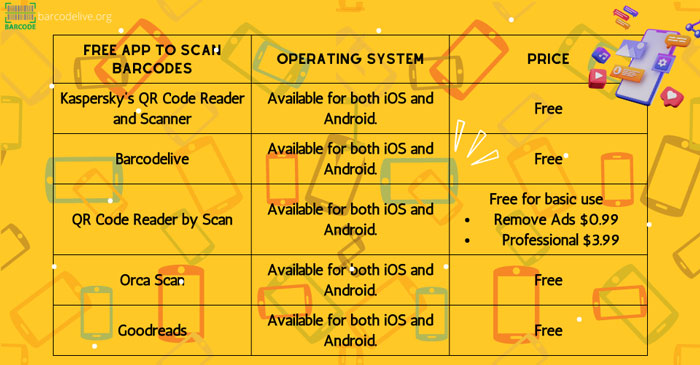 Top 5 free best app to scan barcodes
Scan barcodes without an app
The most recent iOS and Android devices already include advanced QR Code scanners. 
As a result, you won't need to download any third-party apps.
If you have a smartphone with an operating system version equivalent to or higher than Android 8 or iOS 11, you can rapidly scan QR Codes using the built-in QR Code scanners.
iOS 11 and above
Are you wondering how to scan a barcode on iPhone without an app? 
Apple's iOS 13 update includes enhancements that increase QR scan performance. 
The new iOS 13 app launch speed is twice as quick as the previous version. 
QR Code scanning on iOS devices, including iPhones, has gotten faster and more accurate.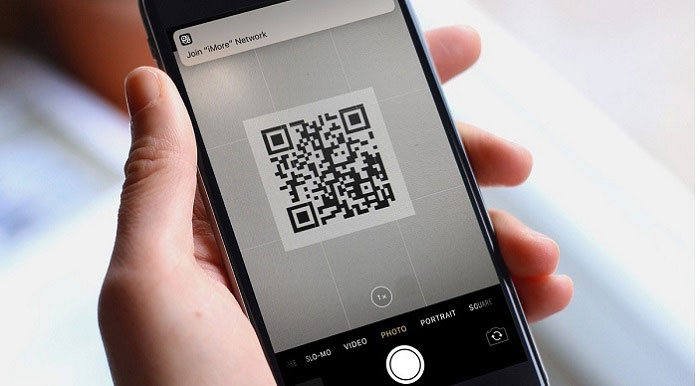 Scan QR code with iOS 11 and above
The most recent operating system allows users to read QR Codes in low-light conditions by using the flashlight. 
Even so, if your iPhone is older than iOS 11, you'll require a QR Code scanner app.
Also read: How much data can a QR code store?
Android 8 and above
Android smartphone users with Android 8/Oreo or above operating systems can scan QR Codes without using an app. 
Users of the latest Android 10 can safely exchange passwords using QR Code. 
Smartphones running Android versions 7 and below require an extra mobile app.
Scan QR code with Android 8 and above
Using smartphone camera
QR Code scanners are built into iOS and Android devices (iOS 11 and above, and Android 8 and above). 
And it's the simplest method to scan a QR Code without having to download a third-party program. 
The camera on these new gadgets is smart enough to scan a QR Code even under adverse conditions.
To scan a QR Code, just open your camera, aim it at the QR Code, and click the notification banner that displays to access its contents.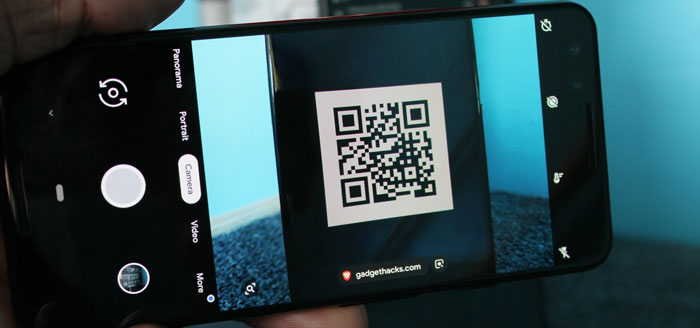 Scan barcodes by using your smartphone camera
Frequently Asked Questions (FAQs)
1. Can a QR Code be scanned without an app?
Yes. 
Most smartphones include a built-in QR Code scanner through the camera. Similar to iPhones, Android 9 (Android Pie) and Android 10 include a built-in QR Code reader.
Even Android 8 or Oreo does not require an app to scan QR Codes.
2. What is the best free iPhone barcode scanner app?
It all depends on your needs. 
You can consider the list of top free barcode scanner apps for iPhone we have listed above. They include:
Kaspersky's QR Code Reader and Scanner

Barcodelive

QR Code Reader by Scan

Orca Scan

Goodreads
3. Do I need an app to scan a barcode on my iPhone?
You can scan a QR Code with your iPhone's native camera app if you have iOS 11 or later. 
However, if your smartphone has no supporting operating system, install a QR Code scanner app such as Kaspersky's QR Scanner, NeoReader, or Bar-Code to read QR Codes on iOS and Android phones.
4. Can a smartphone be used to scan barcodes?
Yes. Any smartphone with a camera can scan simple barcodes. 
To see if your phone has a built-in QR Code scanner, open your camera and point it at a QR Code. 
If the QR Code takes you to a webpage with QR Code details or shows a banner, your phone has a QR Code scanner.
5. Can I scan a barcode that I take a picture of?
Yes. If your smartphone has the most recent operating system, you can use Google Lens to scan a QR Code from a screenshot or an image on your phone.
To scan a QR Code with Google Lens, open the Lens app on your smartphone and navigate to the QR Code's content.
Wrap up
There are tons of reasons why you should scan barcodes such as cashless payment, add friends, order food on menu QR code, etc. Thus, hope that our review on the top free app to scan barcodes will help you find the suitable one and scan barcodes easily!