Best AirPods of 2023: What Are the Best Apple Wireless Earbuds?
Sep 14, 2023 - Views: 265 Share
Deciding which one is the best AirPods is not that easy!
Apple entered the headphone market quite recently.
Although its first earbuds were introduced in 2016, the white earbuds have now almost completely taken over the world.
Just take a stroll down a crowded street anywhere in the world, and chances are you'll find someone wearing them.
Apple has advanced significantly, especially in recent years, adding a variety of devices to its lineup of popular products.
Since each model has unique advantages and features, we have created a list of the best buy AirPods 2023 to help you find one that best suits your needs and budget.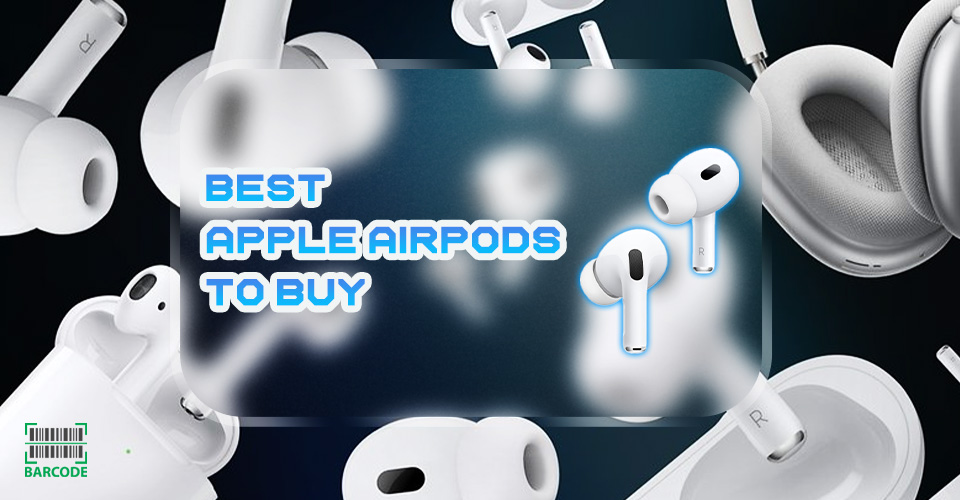 Best Apple AirPods to buy
What to Consider Before Buying AirPods?
When it comes to shopping for the best AirPods to buy right now, you should take the following factors into consideration.
Comfort and Fit
Not every pair of AirPods fits precisely the same. 
For instance, the AirPods Gen 3 and below have open-ear designs that slide into your ears with ease.
Yet, they can also fall out with equal ease.
Meanwhile, AirPods Pro includes silicone tips that may be adjusted for a better fit. 
Since they include thick padding, over-ear headphones like the AirPods Max are often the most comfortable, but they are also larger and heavier to transport.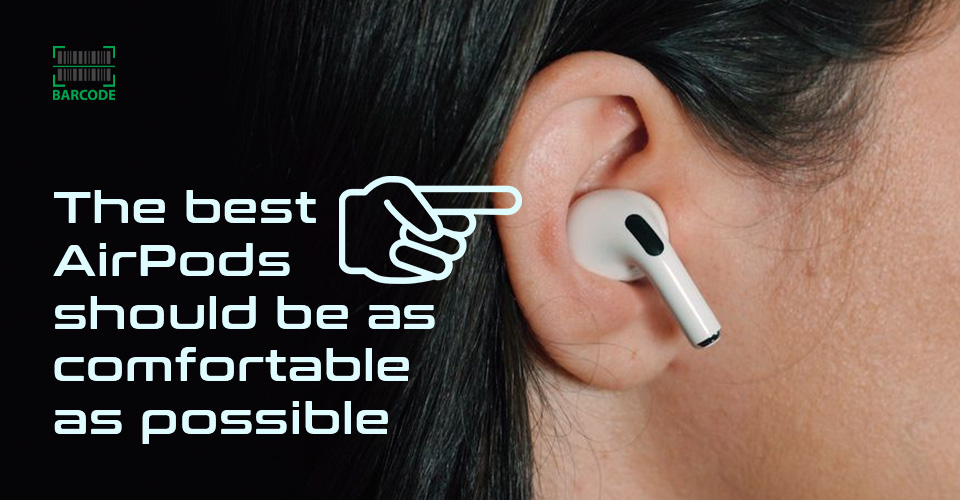 The best AirPod to buy 2023 should have a comfortable design
Sound Quality
Although they may not be the best-sounding headphones you can buy, we have never had any reason to fault the sound of any AirPods.
Thanks to improved drivers, the AirPods 3rd generation offers significantly greater sound than the second-generation one does.
Also, it supports adaptive EQ like the 1st and 2nd generations of AirPods Pro.
This feature adapts music to your ears by adjusting the low- and mid-frequency frequencies to create a unique sound for you.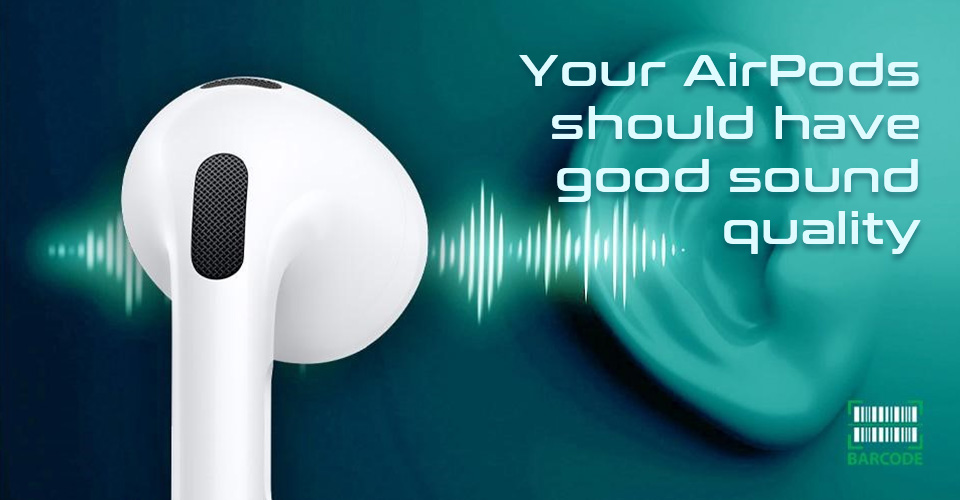 Consider the audio quality of the AirPods before buying
Noise Cancellation
Noise cancellation serves to block ambient noise and background noise. 
While passive noise cancellation relies on the product physically shutting off your ear, active noise cancellation uses technology to block out external noise. 
Choose AirPods Pro 2nd Generation or AirPods Max if noise cancellation is important to you. 
Since it helps cancel out the drone of the plane, this feature might be really helpful if you intend to travel with your AirPods in an airplane.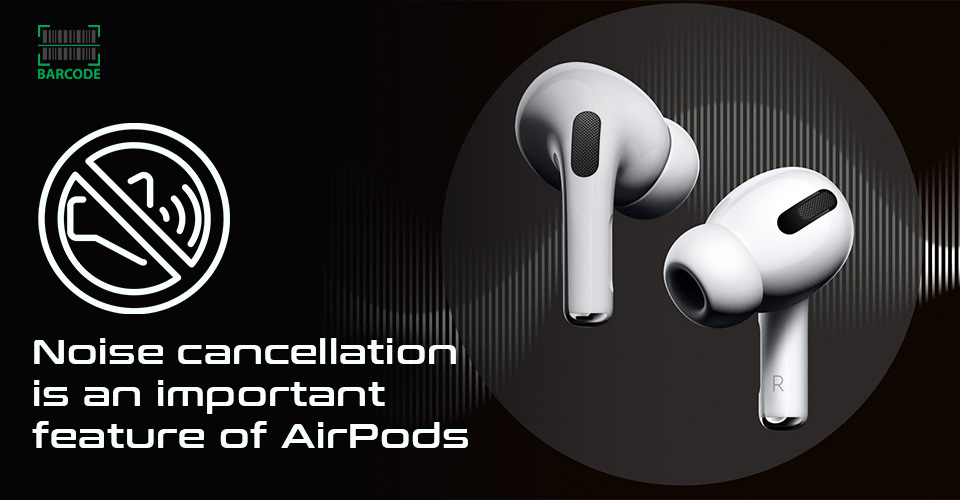 Your AirPod Pro best buy should have the noise cancellation feature
Battery Life and Charging
Today's earbuds typically have a battery life of five to six hours when ANC is enabled. 
Some models can go above that limit, but the ease of just putting your earbuds back in their case for more power makes the trade-off easier to accept.
And if you want wireless charging, be sure to purchase a device that supports it.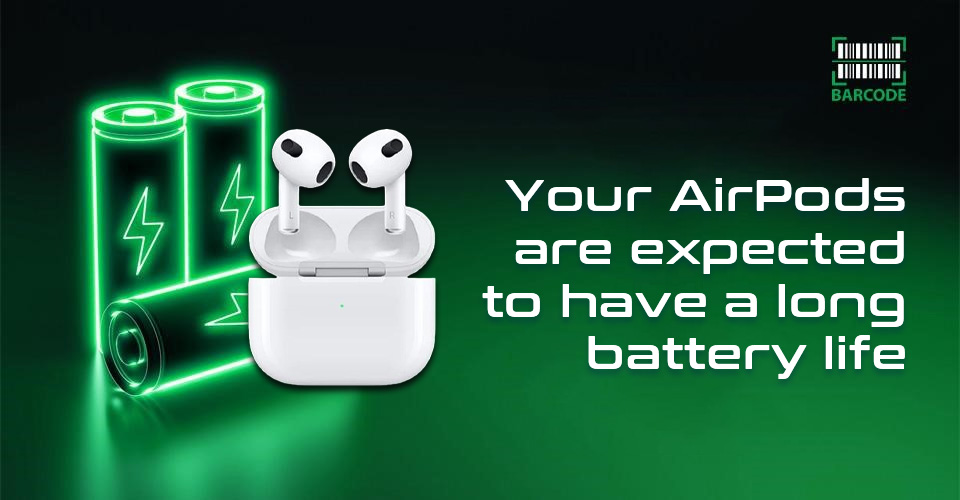 The battery life is also worth considering
Water Resistance
Are Apple AirPods waterproof? 
Despite some exceptions, such as the AirPods Max, most Apple AirPods in the most recent generations are now sweat- and water-resistant. 
So, choose a model that is water-resistant and at least IPX4-rated if you intend to exercise in the rain or at the gym while wearing them.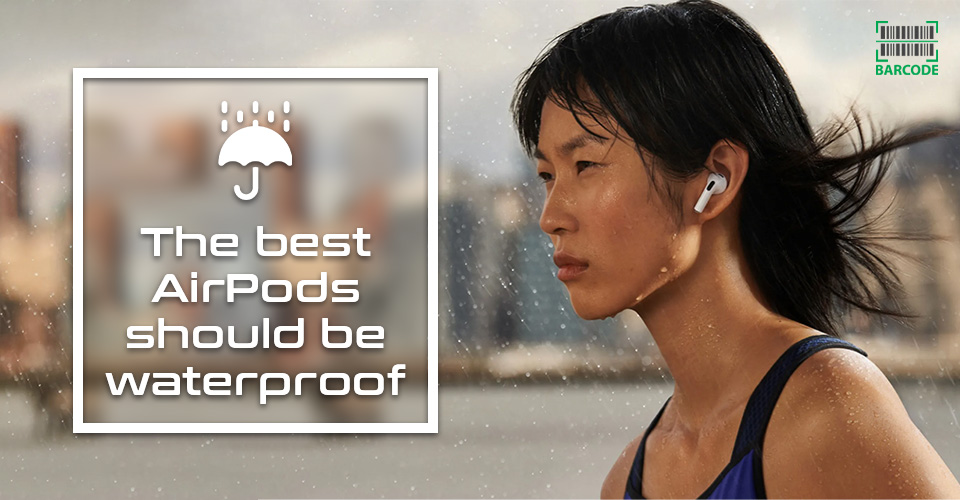 The AirPods best ones to buy should be water-resistant
What Are the Best AirPods of 2023
Apple provides top-notch AirPods headphones and earbuds for iPhone users. 
Using our review of Apple AirPods best buy as a guide, determine which one is best for you and take advantage of our exclusive offers.
Apple AirPods Pro (2nd Generation)
The Apple AirPods Pro (2nd Generation) are thE latest AirPods Pro model to be released.
It is also the AirPods Pro best buy 2023!
There will be some more best features of AirPods Pro 2 this fall when Apple releases iOS 17, iPadOS 17, and TVOS 17.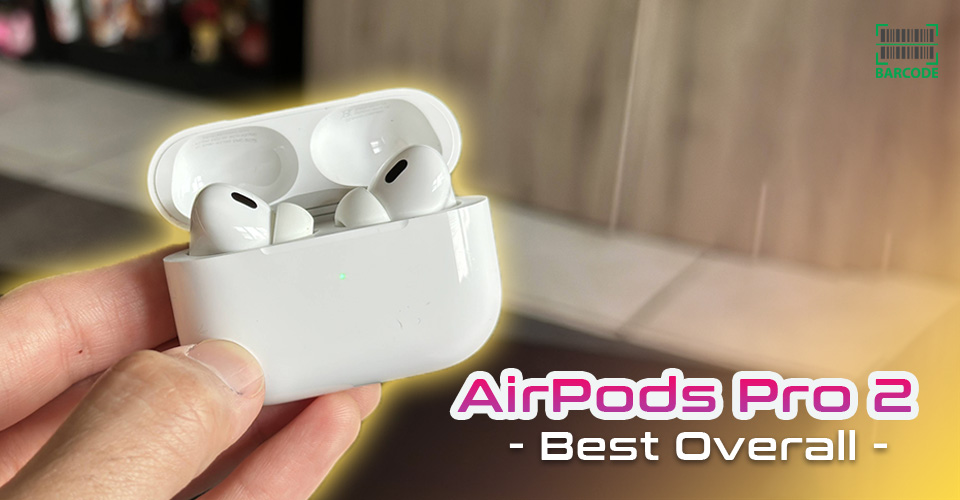 Apple AirPods Pros best buy
This best buy AirPods Pro is not only more comfortable than standard AirPods but also provides a more secure fit that remains in place better when you're on the run.
It is because they are made to seal off the ear canal with tips.
As a result, finding the correct size for your ear, which is a major issue for earbud users, is now much simpler. 
What's more, this 2nd generation model offers enhanced audio quality with rich clarity and depth, together with overall performance, all attributable to Apple's H2 chip.
The included case also allows wireless charging.
PROS

✔️Sweat and water-resistant

✔️Excellent sound quality

✔️Adjustable ear tips

✔️Support wireless charging

✔️Active noise cancellation

CONS

❌ Lack of high-resolution audio

❌ Powered by Apple's new H2 chip

❌ Similar to the previous model's design 
Due to the general recording quality and original intent, sometimes each song sounds different as your music shuffles. 
In this case, Adaptive EQ is one of the best equalizer settings for AirPods Pro.
When Noise Cancellation is disabled, this should provide excellent sound for nearly any content or media you'd listen to.
Apple AirPods (2nd Generation)
Which AirPods are the best to buy? 
If you are looking for cost-effective earbuds, these AirPods from the second generation are a wonderful place to begin with.
Apple AirPods (2nd Generation) utilizes the H1 headphone chip, which is a step down from the Pro. 
Despite that, they immediately turn on and connect to your favorite Apple device for convenience and have Siri built-in for voice control.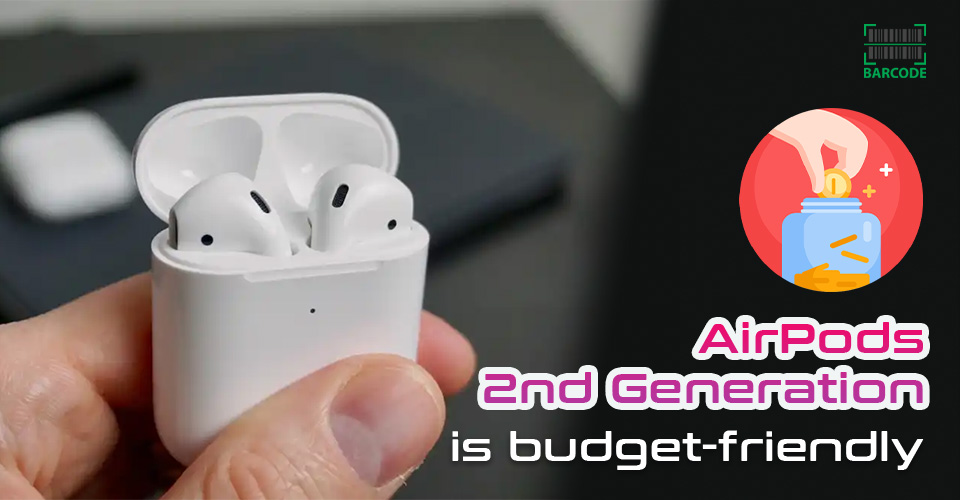 Apple AirPods 2nd Generation
Compared to the 3rd generation AirPods and AirPods Pro, the second-generation AirPods have longer stems.
It gives them the appearance that Apple has simply severed the cables from its corded EarPods headphones. 
The design is not awful at all!
In fact, it has become one of the most recognizable features of the finest AirPods on this list.
PROS

✔️ Budget-friendly

✔️ Hands-free Siri access

✔️ Good audio quality

✔️ Lightweight design

✔️ Bluetooth connectivity

CONS

❌ Not water resistant

❌ Upgrade required for wireless charging case
Apple AirPods (3rd Generation)
With Apple AirPods (3rd Generation), listening is a breeze as all you need is to put them into your ears. 
The audio quality is excellent as well, with features like spatial audio and adaptive EQ that automatically adjusts songs for the optimal listening experience. 
Another advantage is that the battery life is longer, clocking in at six hours, matching that of the AirPods Pro and outlasting the 2nd generation of Apple AirPods. 
They have an open design and can withstand water and sweat.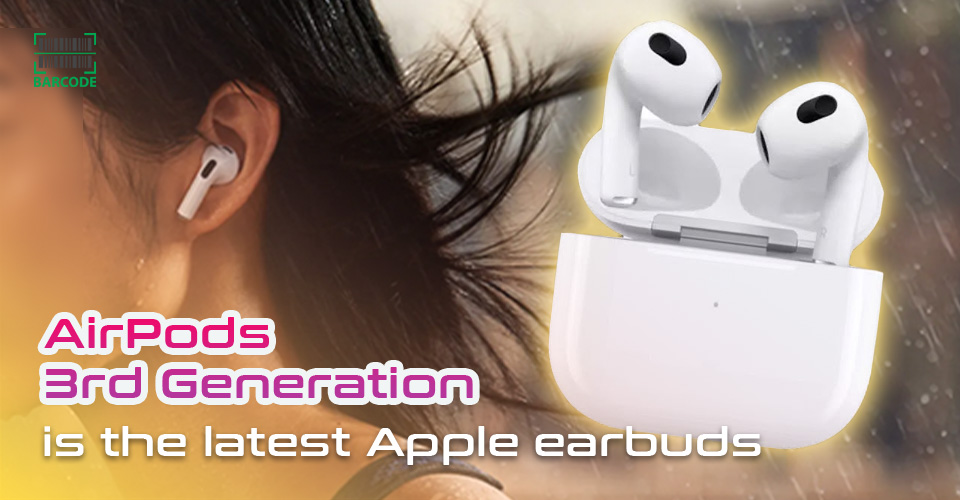 Apple AirPods 3rd generation 
Moreover, voice calls use new technology as they support the AAC-ELD codec.
It is made to improve speech, and each earbud's beamforming microphones are shielded from wind noise by an acoustic mesh.
The case also has the same level of water resistance as the earbuds themselves and now has a battery life of 30 hours.
You can find out our complete Apple AirPods 3rd Generation review in Barcodelive!
PROS

✔️ Strong battery life

✔️ Support wireless charging

✔️ Spatial audio

✔️ Water and sweat-resistant

CONS

❌ Lack noise cancellation

❌ May not fit all ears
Apple AirPods Max
The Apple AirPods Max best buy is your choice as to "what's the best AirPods to buy?" if you take your audio seriously and have a little extra money to spend.
The only over-ear headphones that Apple sells, they are more than twice as expensive as the AirPods Pro. 
Luckily, strong active noise cancellation and top-notch audio quality are provided for the price of the best buy AirPod Max. 
And although the in-ear AirPods are all made of white plastic, these classy headphones come in a variety of hues, including Green, Silver, Pink, Sky Blue, and Space Gray.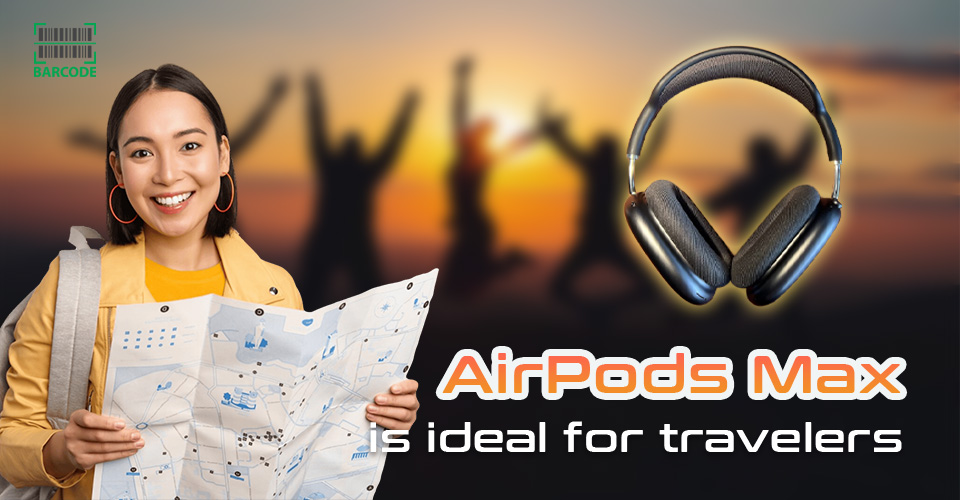 The best buy AirPods Max is suitable for those who love traveling
These earbuds have Active Noise Cancellation, Transparency Mode, and spatial audio to enhance your listening experience. 
The system uses the H1 chip throughout and includes Apple's dynamic driver for improved audio. 
The battery is also remarkable, providing 20 hours of operation before needing to be recharged. 
PROS

✔️ Long battery life

✔️ Various color options

✔️ Superb sound quality

✔️ Attractive and comfortable design

CONS

❌ Pricey

❌ No charging case

❌ Poor case
As you can see, Apple sells a lot of different AirPods, and we have given you the best ones, including three sets of earphones and one set of headphones. 
Below, we compare them all so you can choose the one that's best for you.
| | | | | |
| --- | --- | --- | --- | --- |
|   | | | | |
| Best for | Best budget | Best traditional | Best overall | Best for travelers & audio lovers |
| Fit | Universal | Universal | Customizable | Customizable |
| Chip | Apple H1 headphone chip | Apple H1 headphone chip | Apple H2 headphone chip, U1 chip for case | Apple H1 headphone chip |
| Hey Siri | Always on | Always on | Always on | Always on |
| Battery life (listening time on one charge) | Up to 5 hours | Up to 6 hours | Up to 6 hours | Up to 20 hours |
| Bluetooth | ✔️ | ✔️ | ✔️ | ✔️ |
| Adaptive EQ | ❌ | ✔️ | ✔️ | ✔️ |
| Qi Compatible | ❌ | ❌ | ✔️ | ❌ |
Best Fake AirPods Pro
Many individuals were excited when Apple launched the Apple AirPods Pro.
The earphones' shape was altered to improve fit, and noise cancellation is also a feature.
However, the cost of the original AirPod Pros is the only issue. It is pricey.
Fortunately, you can still find some best fake AirPods Pro that perform admirably as best AirPod alternatives.
| | | |
| --- | --- | --- |
| Product | Image | Best Features |
| | | They have features like Ambient mode, Active Noise Cancellation, and others present in AirPods Pro, and they have the quite same design too |
| | | One of the most reasonably priced ANC models with a great replica AirPods design |
| | | A noise-canceling solution that is surprisingly inexpensive and provides warm, pleasing audio quality |
| | | Because they are made of high-grade materials, it has a stunning appearance and excellent sound quality |
| | | They provide great protection and high-quality sound at a reasonable price |
Best AirPods Pro Replacement Tips
There are accessories you can purchase to enhance your best buy AirPod Pro if you can't get a decent fit.
By using the best AirPods Pro replacement tips, you may enhance audio quality and noise cancellation as well as stability for exercise or daily use.
Look at our recommendations below:
When it comes to comfort, they are far superior to silicone tips, and wearing them for extended periods of time doesn't hurt.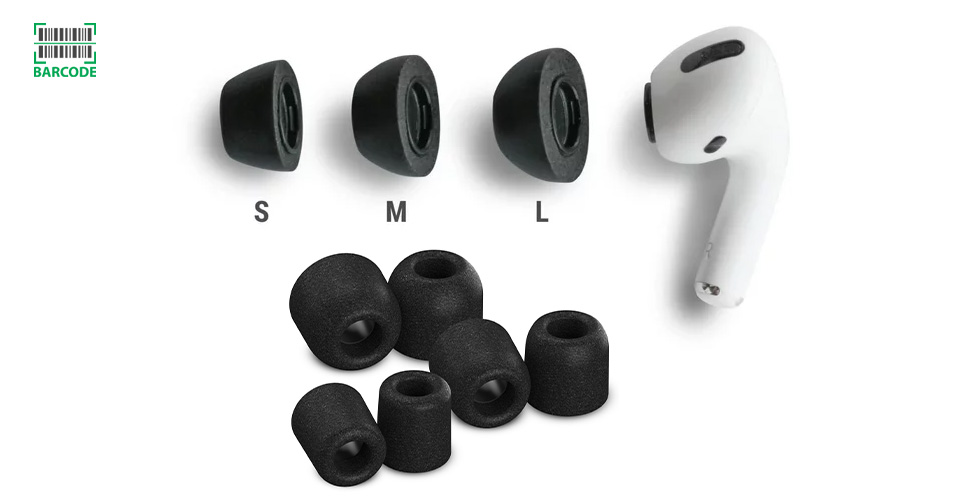 Comply Foam Eartips
These ear tips will fit you perfectly as they are comfortable and ergonomic. 
A better seal is provided by the foam tips' improved ability to lessen outside noise.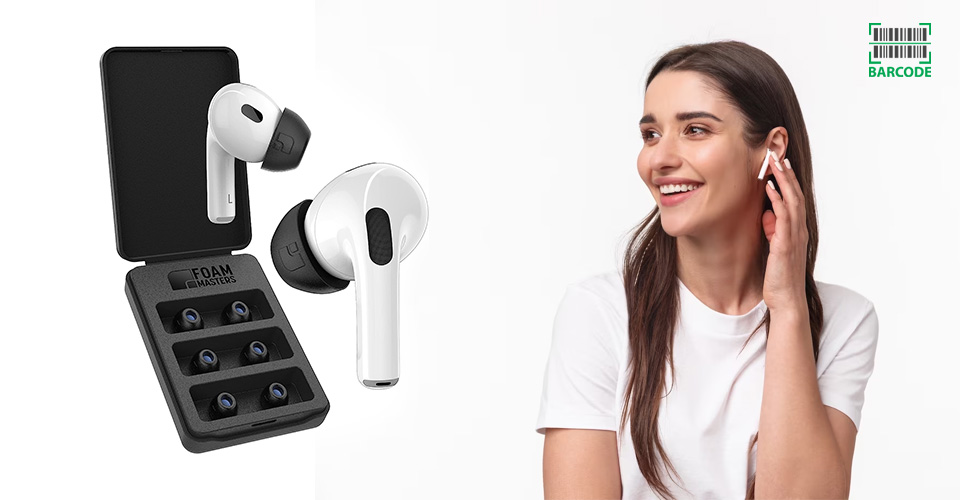 Foam Masters memory foam ear tips
The ear tips come in black, green, blue, and red colors and are made of premium silicone material.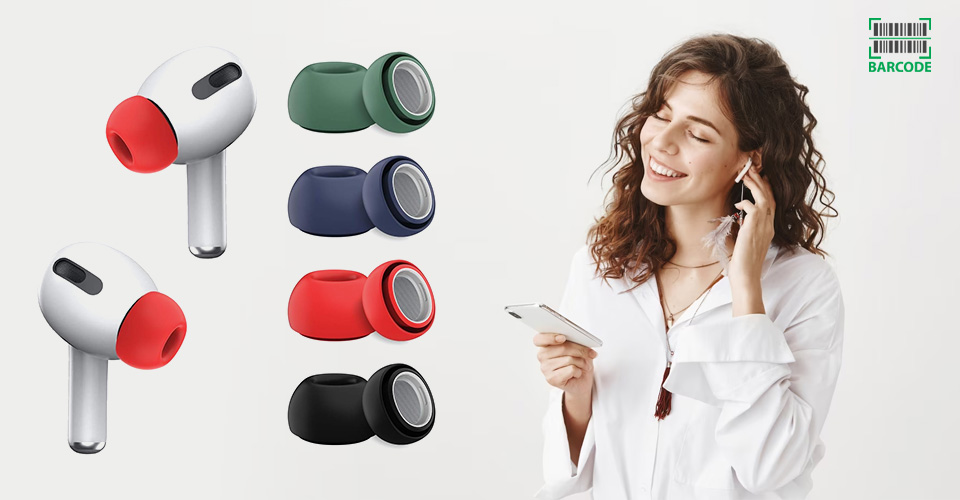 WQNIDE colored silicone AirPods Pro 2 replacement tips
The tips have built-in dust protection that keeps the AirPods tidy and are shaped to fit the shape of the ear canal.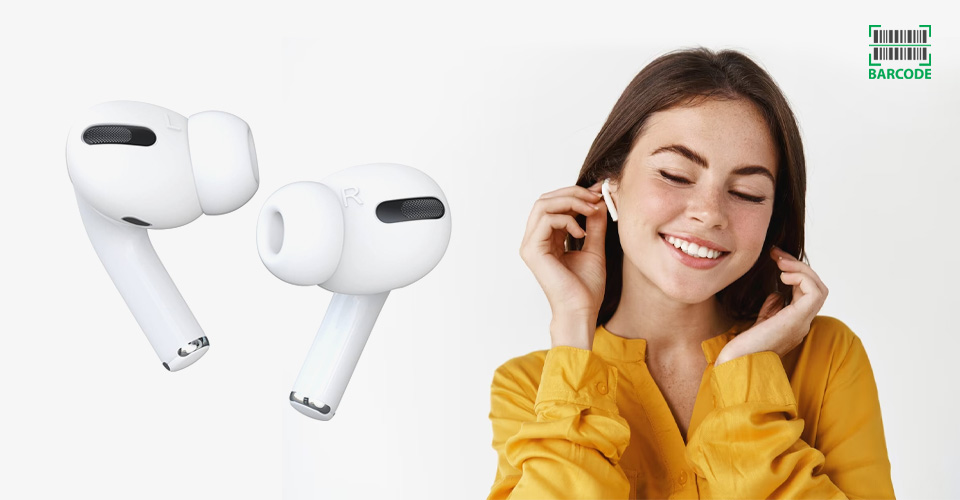 DamonLight AirPods Pro 2 replacement tips
How to Clean Apple AirPod?
Apple offers some cleaning tips for your AirPods. 
One best way to clean AirPods is to clean the external surfaces with an alcohol or disinfectant wipe, but avoid putting it on the speaker mesh.
Details are as follows: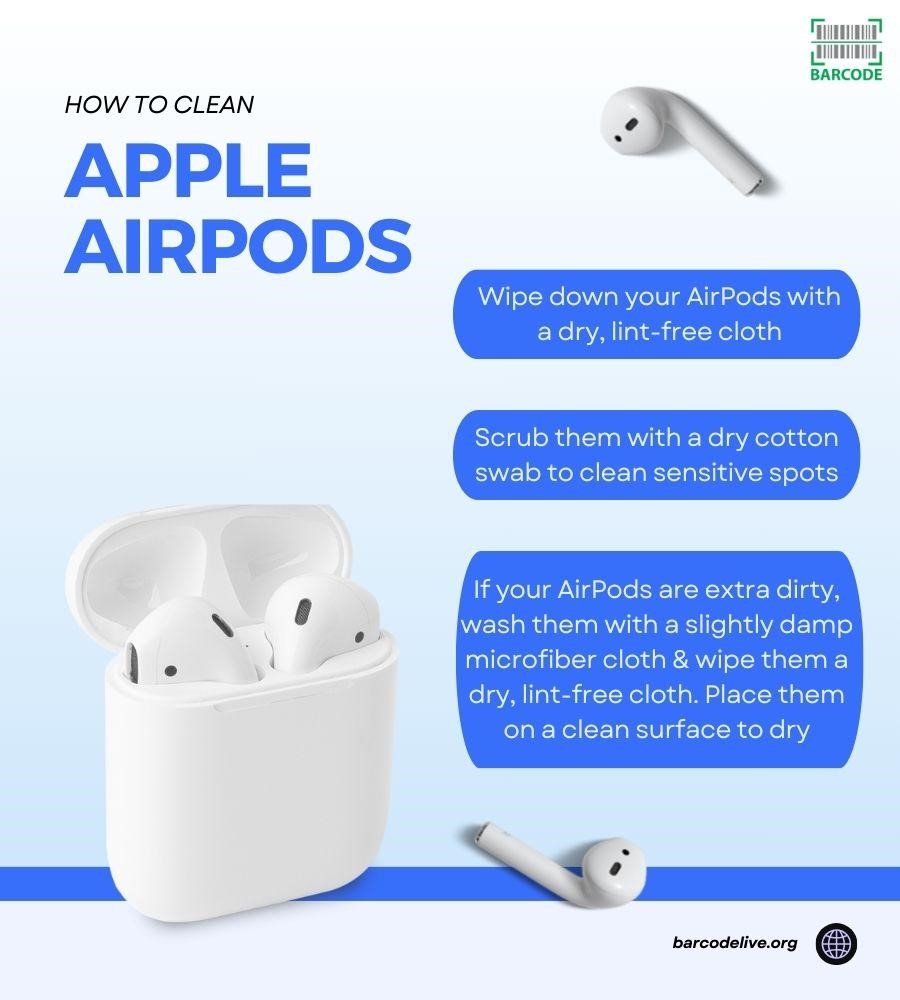 Steps to clean best Apple AirPods
If you are still unsure about what to do, watch this video for more information:
Cleaning your AirPods can prolong their life and keep the sound quality intact. 
But while cleaning, you don't want to harm your gadget. 
The best AirPod cleaning kit can help with that as it assists you in cleaning effortlessly. 
The most excellent cleaning kits are covered here if you're wondering which one to purchase.
Product

Image

Features

 

 

Include 6 brushes 10 pads, 20 foam swabs, 2 anti-static brushes, and a cleaning cloth

 

Include 2 lint-free microfibers, 5 precision cotton swabs, reusable bristle brushes

 

Include 90 pcs Putty remover, 50 pcs onahole cleaner stick, 4 pcs cleaning brush, and 2 pcs microfiber cloth

 

 

Include 1 Revjams Microfiber Cleaning Cloth, 1 60ML Premium Cleaning Solution, 10 Anti Static Foam Swabs, 10 Cleaning Wipes,...

 

Include a vent cleaners, screw driver, steel pick, brush and wax loop, a multifunctional tool, and a microfiber cloth
Frequently Asked Questions (FAQs)
What are the newest AirPods?
AirPods 3 are Apple's latest AirPods with a redesigned contoured fit, more compact stem, Adaptive EQ, spatial audio support, sweat resistance, etc.
Should I purchase AirPods in the Apple Store?
You can get best buy Apple AirPods at the Apple Store for online purchases, at an Apple physical retail location, or a variety of other merchants.
What is the best place to buy AirPods Pro?
It depends on how quickly you require them (shipping or in-store pickup takes longer in certain places than others) and whether you want the AirPods charging case personalized before you get them home.
Does the sound of spatial audio vary among AirPods?
Not really.
While the overall sound quality of the AirPod Max best buy is the greatest, using the spatial audio virtual sound feature on any AirPod that supports it is essentially the same.
Are there alternative Apple AirPods worth considering?
Apple has a wide range of items, but that is everything for its newest AirPods lineup.
Similar items are still sold by a lot of different firms, like the Bose QuietComfort Earbuds II Truly Wireless.
Is the Beats Fit Pro superior to the AirPods Pro 2?
It is difficult to answer as it depends on how you will use them.
Want a snug fit? Buy some Beats.
Searching for a top ANC? The Apple AirPods Pro 2 best buy is all you need.
Final Words
Look no further than AirPods if you have an iPhone and desire headphones that connect to your device immediately. Users love them for their easy integration with Apple products and audio quality that has gradually improved over time.
We've walked you through the best AirPods 2023 options so you can choose the one that best suits your bank account and lifestyle. Hope you find it helpful!