Beats Fit Pro vs AirPods Pro 2? [Detailed Comparison]
Mar 16, 2023 - Views: 477 Share
With the release of the Apple AirPods Pro 2, you may be confused between numerous alternatives for active noise canceling (ANC) earphones.
One of the most popular fights is between Beats Fit Pro vs AirPods Pro 2.
If you can't decide between the two, we have a comparison between those two to find which set of earbuds is better.
Check it out now!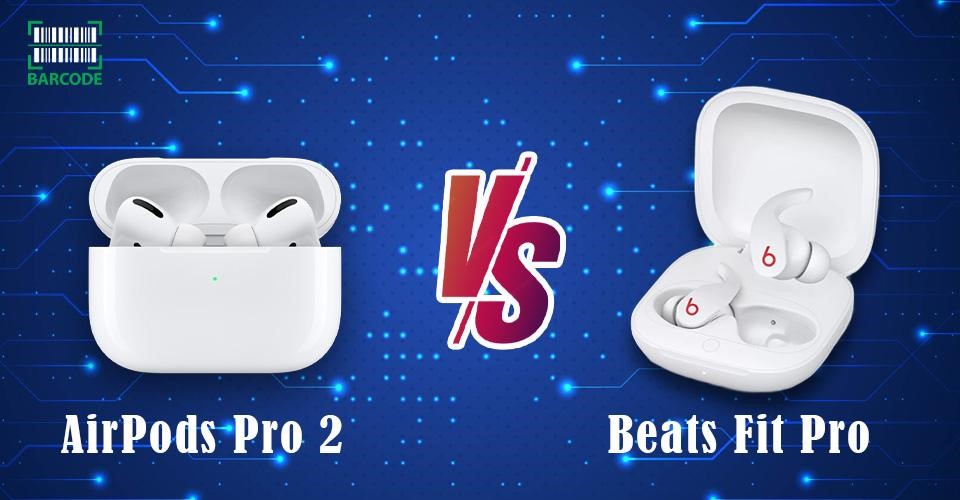 AirPods Pro 2 vs Beats Fit Pro
AirPods Pro 2 vs Beats Fit Pro: Specifications
First of all, it's crucial to look at AirPods Pro vs Apple Beats Fit Pro specs to have some general comparison between them.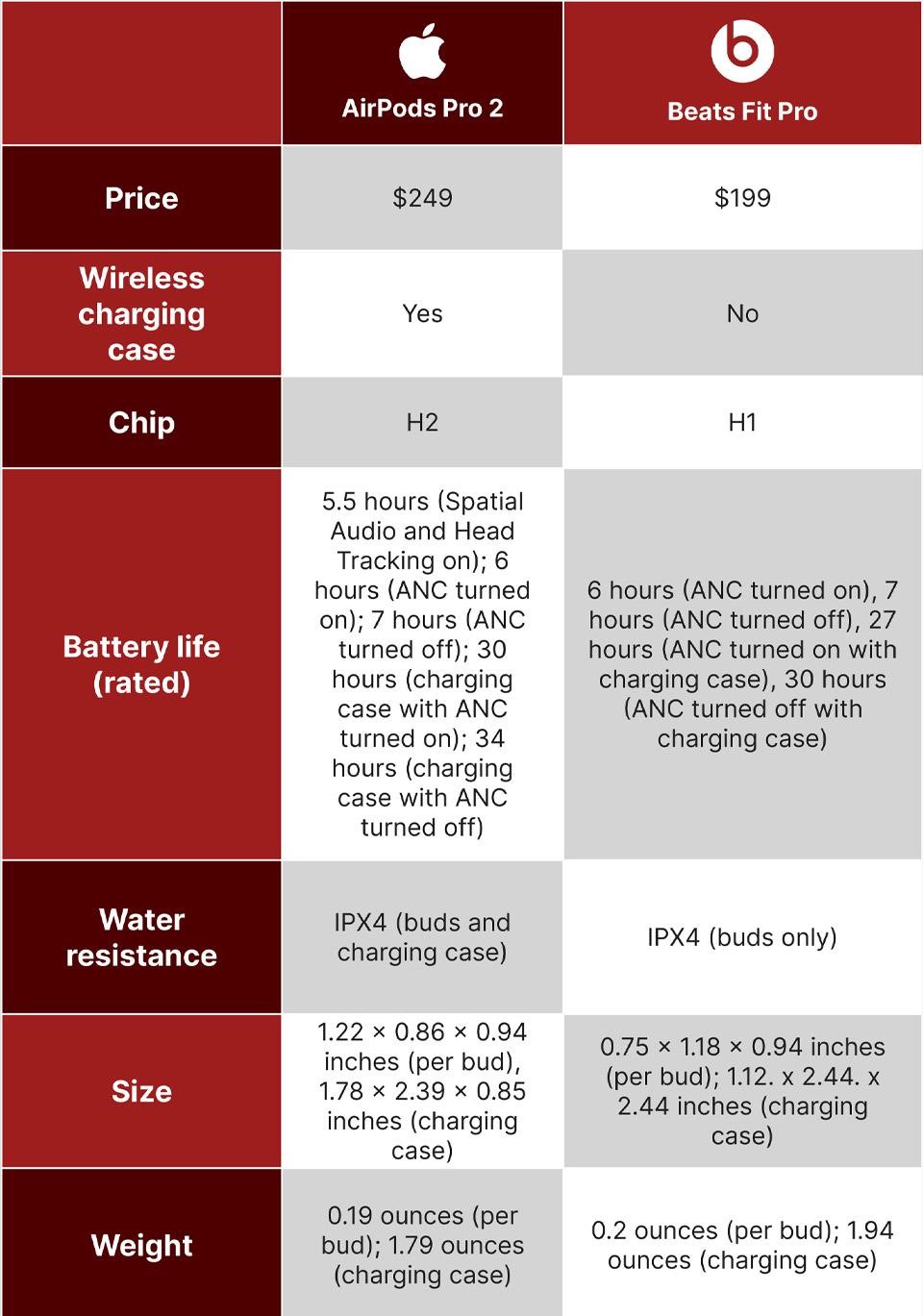 Apple Beats Fit Pro vs AirPods Pro specs
AirPods Pro 2 vs Beats Fit Pro: Price & Availability
Are Beats Fit Pro better than AirPods in terms of price? The answer is yes!
Like the original, the AirPods Pro 2 had a $249 price at launch. Amazon is currently offering the AirPods Pro 2 for $10 less at the time of publishing. 
Despite that, Beats unveiled the more affordable $199 Fit Pro. Although the Beats are currently offered at their full MSRP, they are frequently found on sale, and we've seen them go as low as $159. 
Fortunately, there is a good chance that both products will be included in this year's greatest Cyber Monday and Black Friday offers. 
Conclude: Every pair of buds is a wise investment, whether purchased for full price or at a discount. Yet, Beats Fit Pro will be more affordable and still provide the full functionality of a headphone than Airpod Pro 2.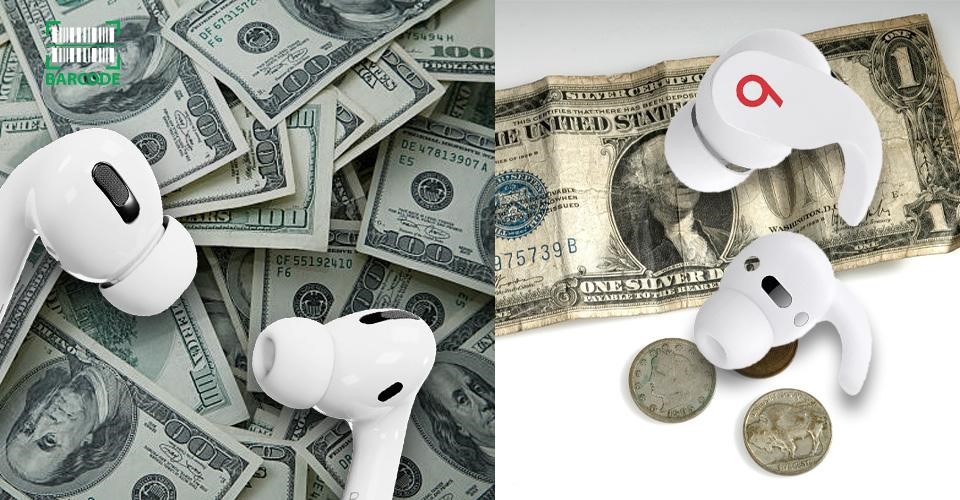 AirPods Pro 2 is more expensive than Beats Fit Pro
AirPods Pro 2 vs Beats Fit Pro: Design
The Fit Pro is the more appealing and robust choice. There are several color options available, including black, sage gray, stone purple, white, and three special edition variations from the Kim Kardashian line. 
Although the majority of these earbuds are made of plastic and give the same IPX4 protection as the AirPods Pro 2, the material used in their construction feels more durable and won't break if they are dropped into concrete with enough force. 
The inserted wing tips establish a tight seal for the best on-ear stabilization while folding comfortably into the top of your ear during runs. 
Still, the multipurpose button is the one thing we don't like about it because pressing it forces the buds farther into your ears, which after a few presses starts to hurt the concha.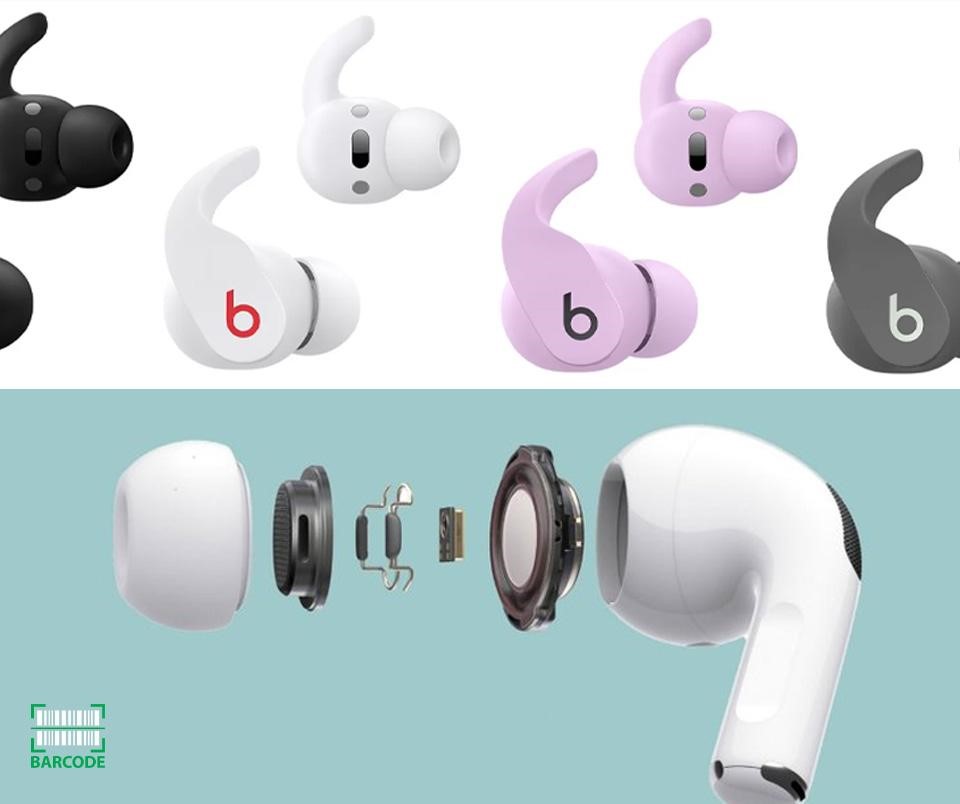 Whose design is better: Beats Fit Pro or AirPods Pro 2?
On the other hand, Apple made relatively few design changes to the Apple AirPods Pro - White (2 generation), although they do now have skin-detect sensors. 
From the all-plastic frame to the angled sound port that fits into the canal with ease, everything else is very identical.
Further testing revealed that the AirPods Pro 2 provides a more practical jogging alternative to the original model because of the enhanced tip kit's firmer grip. 
Conclude: Despite the addition of great features like integrated tracking and IPX4 certification to the AirPods Pro 2 case, we prefer the Fit Pro due to its more fashionable design and superior construction.
AirPods Pro 2 vs Beats Fit Pro: Battery Life
In one battery test, the Apple AirPods Pro (2nd generation) is discovered to last barely under Apple's claimed 6-hour battery life. It just lasted 5 hours, 43 minutes with active noise cancellation enabled. 
Meanwhile, the Beats Fit Pro lasted 6 hours, 22 minutes with ANC under the same test conditions.
The case offers an additional 18 hours of charge, whereas the AirPods Pro case stores an additional 24 hours of power.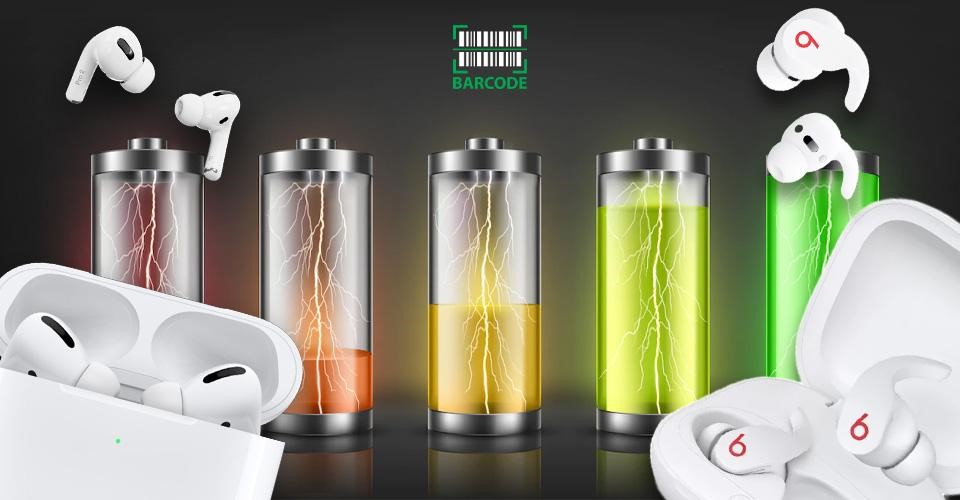 Battery life of Beats Fit Pro vs AirPods Pro 2
Keep in mind that the more charging cycles a battery receives, the shorter its total lifespan will be using true wireless earbuds.
The capacity of the battery will rapidly deplete the shorter its lifespan and the more frequently you'll need to recharge it. It's crucial to keep this in mind if you care a lot about battery e-waste. 
Conclude: In comparison to the Beats Fit Pro case, the AirPods Pro case can carry an additional 24 hours of power. However, the battery life of both devices is generally the same.
AirPods Pro 2 vs Beats Fit Pro: Controls
Apple discovered a way to enhance perfection by integrating touch volume controls with the Force Sensor. 
Slide motions are used in place of touching the sensors to easily control volume with this new feature on the AirPods Pro 2. Still available are single-, multi-, and long-press gestures, which precisely carry out commands. 
When pulling off a single bud, auto-pause can be started using motion detection. The final piece of the puzzle for superb hands-free digital help is "Hey Siri" capabilities.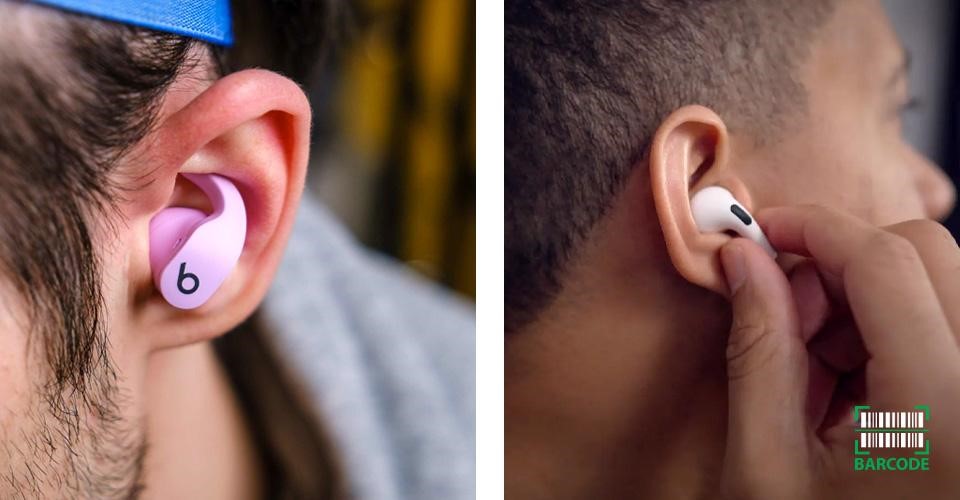 How to control Apple AirPods Pro vs Beats Fit Pro?
With an MF button located at the front of each bud, the Fit Pro stays with a more conventional control layout. 
Standard features like Siri voice activation, wear detection, and control assignment inside the iOS settings are all supported. 
Everything works well, however, the Force Sensor configuration is more adaptive and easier on your ears.
Conclude: Airpod Pro 2 will prevail over Beats Fit Pro at this point. 
AirPods Pro 2 vs Beats Fit Pro: Active noise cancellation
According to Apple, the AirPods Pro 2's active noise cancellation has been greatly enhanced and can "reduce up to two times more undesirable background noise". 
Although it's challenging to evaluate objectively, the ANC feels better and is quite effective. Due to the buds' ability to muffle low- and mid-frequency disturbances, outside listening, was serene. 
These headphones perform better than their predecessor in reducing high-frequency disturbances and wind presence; the soundscape won't be as significantly impacted by whisking effects or blaring noises. 
Another new feature on the AirPods Pro 2 is adaptive transparency, which significantly improves awareness of the environment. 
Active noise cancellation of Apple AirPods Pro vs Beats Fit Pro
When it first launched, the Fit Pro was recommended for having ANC performance comparable to the first-generation AirPods Pro. 
Even so, it is still very effective at blocking out usual distractions like doorbells, noisy kitchen appliances, and chatty onlookers. 
Environmental awareness is equally as beneficial in transparency mode. The same ambient listening alternative as the AirPods Pro 2 is also available from Apple: Live Listen, which records sounds you hear on the earbuds using the iPhone's microphones. 
Conclude: AirPods Pro 2 wins this round because of an improvement in high-frequency neutralization.
AirPods Pro 2 vs Beats Fit Pro: Audio Quality
These two Apple true wireless earbuds have by far the best sound quality. 
Let's start with the AirPods Pro 2, which keeps the adaptive EQ but gains noticeable improvements including a new low-distortion driver and specialized amplifier for a richer, more vibrant sound. 
While using iOS, you may still adjust audio quality by choosing from a variety of EQ presets. You may even adjust balance, range, and brightness using options like Headphone Accommodations.
Last but not least, you get dynamic head tracking personalized spatial audio. 
In order to develop a unique sound profile that boosts 3D effects when listening to Dolby Atmos-compatible content, this enhanced version scans your ears and head.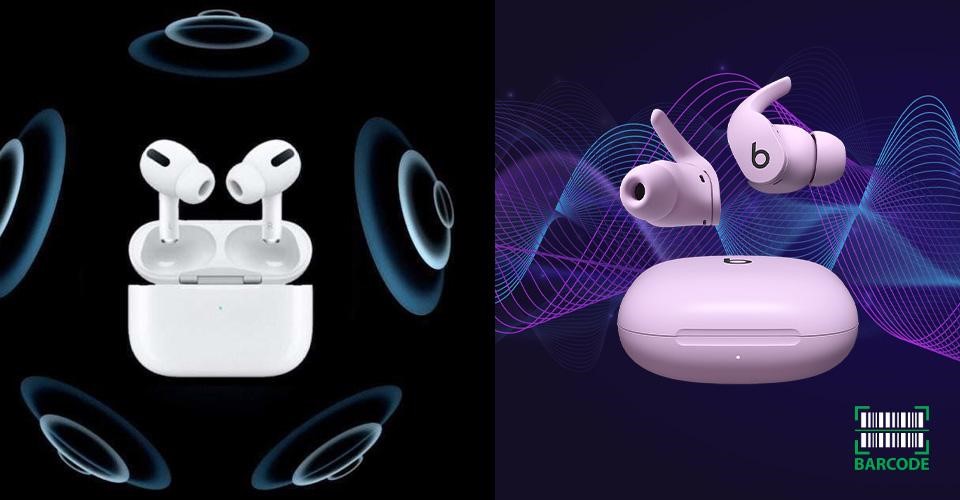 Beats Fit Pro vs AirPods Pro sound quality
The Beats Fit Pro sound quality has an older spec sheet, but it has a powerful speaker driver and Apple's adaptive EQ to deliver lively, well-balanced sound.
Beats have a better sound profile for music listening. These buds also include the majority of the audio features found on the AirPods Pro 2. 
Although the Fit Pro's head tracking technology isn't the most accurate, the 3D sound is still enjoyable.
Conclude: AirPods Pro vs Beats Fit Pro sound quality will rank equally.
AirPods Pro 2 vs Beats Fit Pro: Microphone
The Apple AirPods Pro (2nd generation) microphone works well for phone calls in quiet environments, however, background noises can cause your voice to become unclear. 
Even the deterioration in audio quality brought on by wind noises can be heard. 
Do Beats Fit Pro have a microphone? While still functional, the Beats Fit Pro mic is noticeably less clear. Noise in the background can be problematic, and wind noise in particular can mute your speech. 
It's suitable for phone calls, but make sure you do so quietly.
Beats Fit Pro vs AirPods Pro call quality
Conclude: If you are a person who usually has some important calls, you should better choose Airpod Pro 2. 
AirPods Pro 2 vs Beats Fit Pro: Special features and apps
These two items have very few features in common, so let's quickly go over those that they do have. 
ANC

Adaptive EQ

Siri-announced messaging

Audio sharing

Automated switching

Control personalization

Ear Tip Fit Test

EQ

Find My support

"Hey Siri" voice activation

Live Listen

Customized Spatial Audio

Transparent mode 
The charging case for the AirPods Pro 2 plays a tone through the speaker to signal to charge statuses, low battery, pairing, or to assist in finding the case when it is lost and is being tracked via the Find My app. 
When associated with iOS/macOS devices, these buds use Bluetooth 5.3 for quicker, higher-bandwidth connectivity and a wireless range of up to 45 feet. Not to mention that they use the brand-new H2 chip.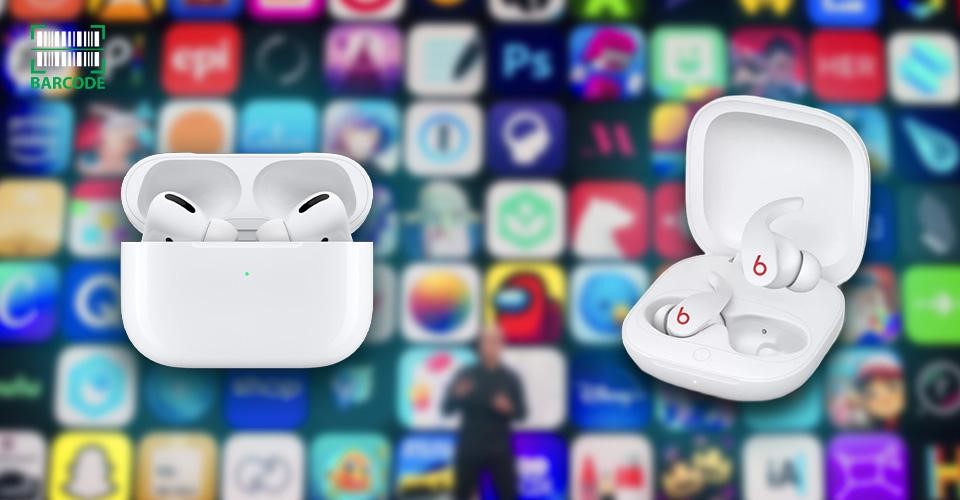 Special features and apps of Apple AirPods Pro vs Beats Fit Pro
The Beats Fit Pro's H1 processor performs at a high level across all platforms even without Apple's most recent CPU. The same range of up to 45 feet is achieved with an instant connection to Apple devices. 
With its excellent auto-connect capability and ease of pairing with Android devices, the Fit Pro is more platform-neutral. 
Also, it supports Android apps. 
On the other hand, these buds miss intriguing specialized features like Precision Locating with the charging case and operate on a less robust Bluetooth protocol (5.0).
Conclude: With more special features and apps than Airpod Pro 2, Beats it Pro is the winner in this respect.
Read next: Apple AirPods 3rd generation review
Should You Get Beats Fit Pro or AirPods Pro 2?
As you can see, the Beats Fit Pro stands out as the clear victor after quickly scanning each part. 
If you're planning to switch phones in the future, they're almost as valuable paired with an Android phone as they are with an iPhone, despite initially appearing to be just a Beats version of the Apple AirPods Pro.
Having said that, you'd be excused for picking up the AirPods Pro as these buds are iconic. 
More significantly, they deserve the accolades they receive, and especially if they are on sale, they are a fantastic choice for iPhone users of all hues.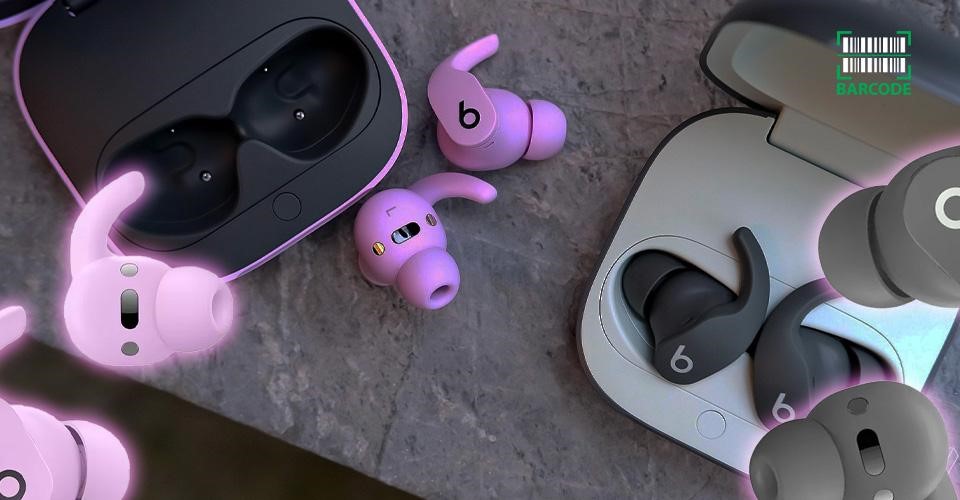 Beats Fit Pro is superior to Apple AirPods Pro 2
At last, the Beats Fit Pro is your best option, at least up till a new version of AirPods Pro is released.
Are Beats Fit Pro worth it? You can read our Beats Fit Pro true wireless earbuds review to decide whether to get these earbuds.
Frequently Asked Questions (FAQs)
1. Does the Beats Fit Pro or Apple AirPods Pro (2nd generation) have Bluetooth multipoint?
They both have Bluetooth multipoint.
Neither has genuine Bluetooth multipoint capability, but both allow for rapid switching between Apple devices that are linked to the same iCloud account.
2. Can you use Apple's Spatial Audio on an Android device?
Although you won't be able to use Spatial Audio like iPhone users, Android users can use Dolby Atmos via Apple Music.
To enable Dolby Atmos in the Apple Music app, you just need to:
Choose the More option (three vertical dots).

Choose the Settings option.

Toggle "Dolby Atmos" on and off.
3. How do you pair the Apple AirPods Pro (2nd generation) and the Beats Fit Pro?
When you open the AirPods Pro or Beats Fit Pro case near your phone and have an iOS or iPadOS device, a card will appear on your screen urging you to connect.
The processes for connecting either to another device are the same as for pairing any Bluetooth device.
Turn on Bluetooth on the device to which you wish to connect.

Hold the setup button on the back of the AirPods Pro case until the Light blinks while the case is open. Hold the system button on the Beats Fit Pro case until the LED blinks when the case is open.

To connect, go to the Bluetooth menu and choose the AirPods Pro or Beats Fit Pro.
Conclusion
You will get the most out of any of these earphones if you own an iPhone. Owning an iPhone is required to enjoy the Apple AirPods Pro (2nd generation). The Beats Fit Pro is also a wonderful choice for iPhone users looking for a less expensive solution with superb connection, Spatial Audio, ANC, and a bassy frequency response.
Now that we think you have the answer for Beats Fit Pro vs AirPods Pro 2, which one is better suited to your needs!