Best Features of AirPods Pro 2 to Get the Most Out of Apple Earbuds
Sep 15, 2023 - Views: 296 Share
After the initial AirPods Pro (debuting in 2019), the Apple AirPods Pro 2 was released three years later and made it onto the "best AirPods" list.
These earbuds have a lot to offer, from tiny details like extra-small ear tips and case customization to the best active noise cancellation (ANC) available.
With so many best features of AirPods Pro 2 to try out, chances are you might be overlooking one or more little-known features.
Don't worry, though; we've gathered a list of these hidden features, which can improve battery management, sound quality, and usability.
It means you'll be getting the most out of those basic white earbuds.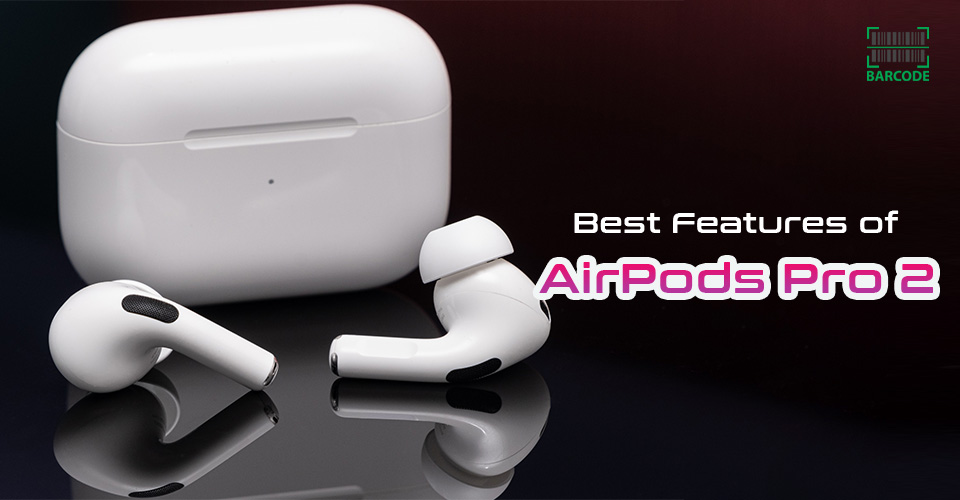 AirPods Pro best features
Best Features of AirPods Pro 2
If you know how to use and configure your AirPods Pro to their greatest potential, you'll love them even more. 
Here are Apple AirPods Pro 2's top features that make it one of the best AirPods available.
Personalized immersive audio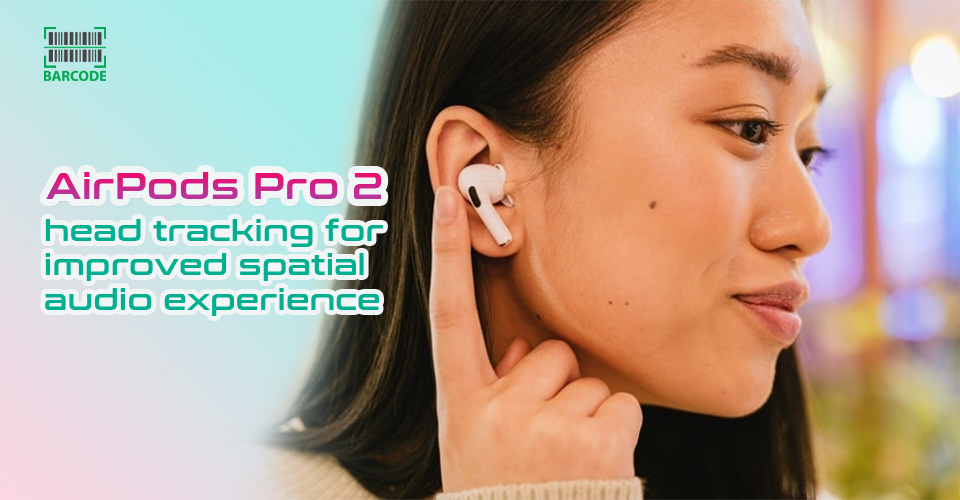 AirPods Pro 2 comes with personalized immersive audio
The AirPods Pro 2 now has the customized Spatial Audio function that was first available on the AirPods 3. 
You can make a unique Spatial Audio profile by using the TrueDepth camera. 
This maps out the form of your head and ears to give you a customized listening experience.
Additionally, you may easily sync your Spatial Audio profile between several Apple devices.
Use noise cancellation with one earbud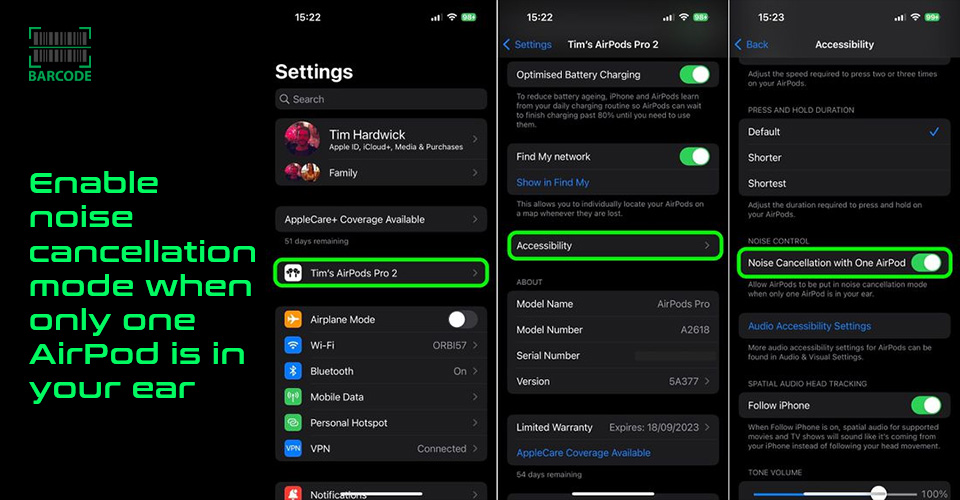 Enable noise cancellation mode when only one AirPod is in your ear
Most wireless earbuds need both buds in place for ANC mode to function; removing one turns off the feature by default. 
Apple has redesigned the AirPods Pro 2 so that one bud can be used for ANC. 
In single earbud mode, you will therefore experience some noise neutralization as opposed to none.
Settings > AirPods Pro > Accessibility > Noise Cancellation with One AirPod
Change the name of your AirPods Pro
The good news is that you are not stuck with the default name of your AirPods Pro 2.
Change it to whatever you like with the following steps:
Go to Settings > Bluetooth on your iPhone. 

For your AirPods Pro, hit the info icon, then tap the current name

The name can then be changed or deleted in favor of a brand-new name. Tap Done when you're done.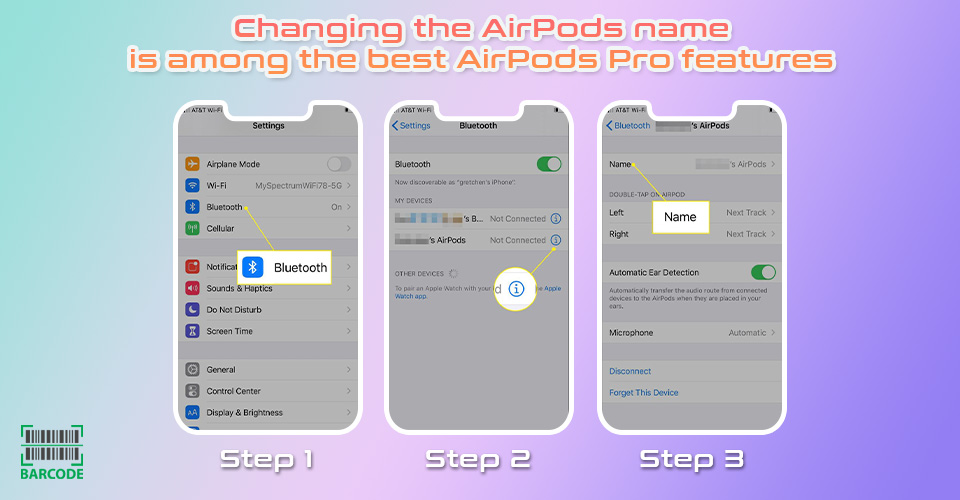 Changing the AirPods name is among the best AirPods Pro features
Manage AirPods controls on a macOS device
The AirPods icon should be visible in the upper right corner of the menu bar for users with Apple desktops or MacBooks running macOS Ventura. 
If not, make sure your software is current and updated. 
You can enable and personalize all of your AirPods controls using the icon on your desktop.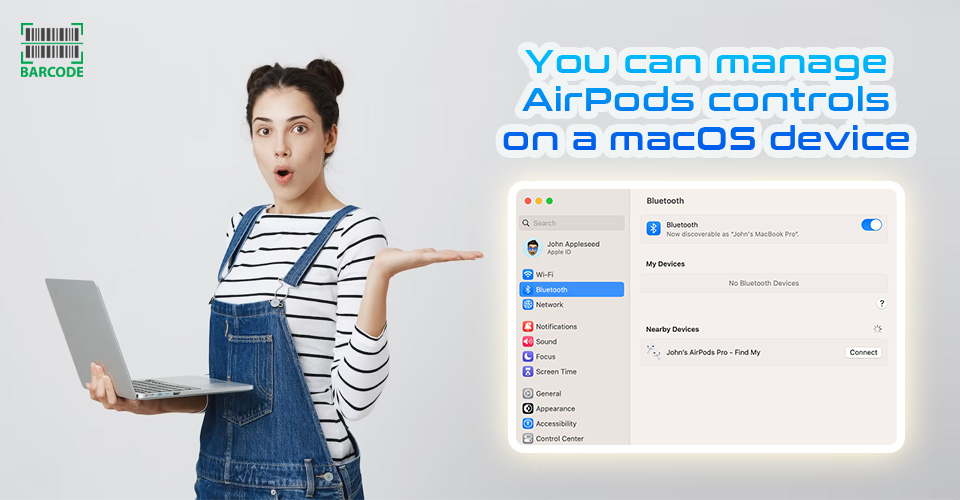 You can manage AirPods controls on a macOS device
Adjustable volume via Touch Controls
You no longer need to pull out your phone or ask Siri for assistance to change the volume on your AirPods.
You can now take calls and control playback using the AirPods Pro and AirPods 3's force sensor.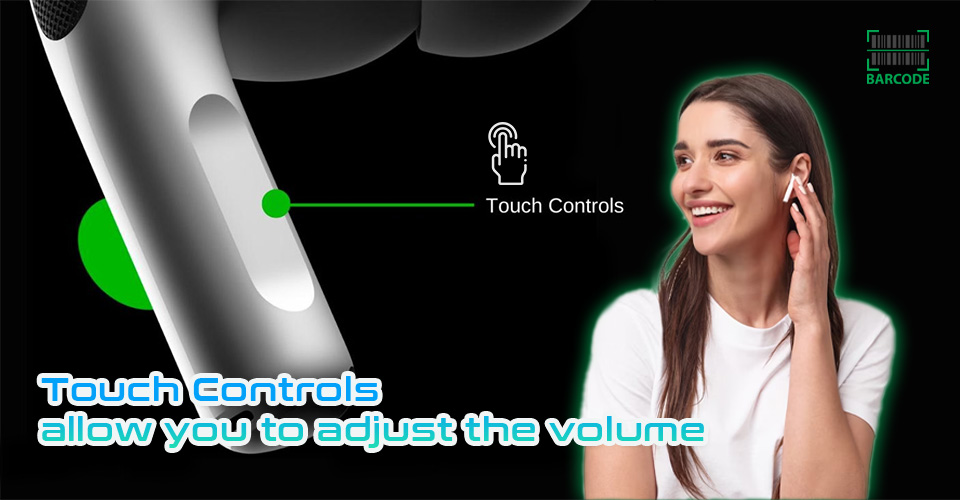 You can change the AirPods Pro 2 volume via touch controls
Apple has enhanced this by combining touch controls with the upgraded built-in skin-detect sensor.
Hence, users of AirPods will undoubtedly find them more convenient even if touch controls are not a novel feature on wireless earphones.
Relax with background sounds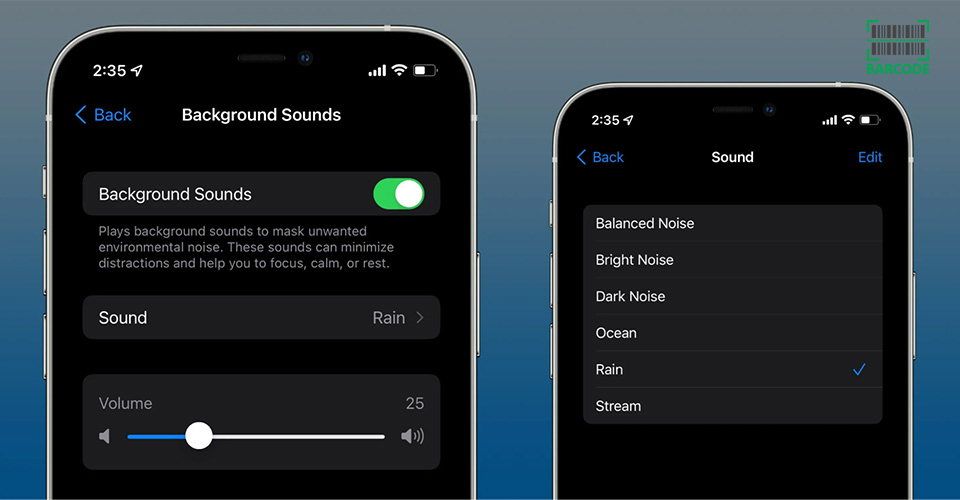 Background Sounds is the soundscape setting on Apple AirPods
Background Sounds on Apple AirPods may be found under the Audio/Visual tab's Accessibility option.
And there are six ambient sound settings that are intended to mask outside noise so that users may concentrate, sleep, or unwind.
Settings > Accessibility > Audio/Visual > Background Sounds
You can also improve the sound quality with the best equalizer settings for AirPods Pro. Visit our website for more information!
Keep Spatial Audio centralized
One of the best features of AirPods Pro 2 is that you can keep Spatial Audio centralized.
With the help of iOS 16 and an iPhone's TrueDepth camera, Personalized Spatial Audio does a remarkable job building an individual 3D sound profile.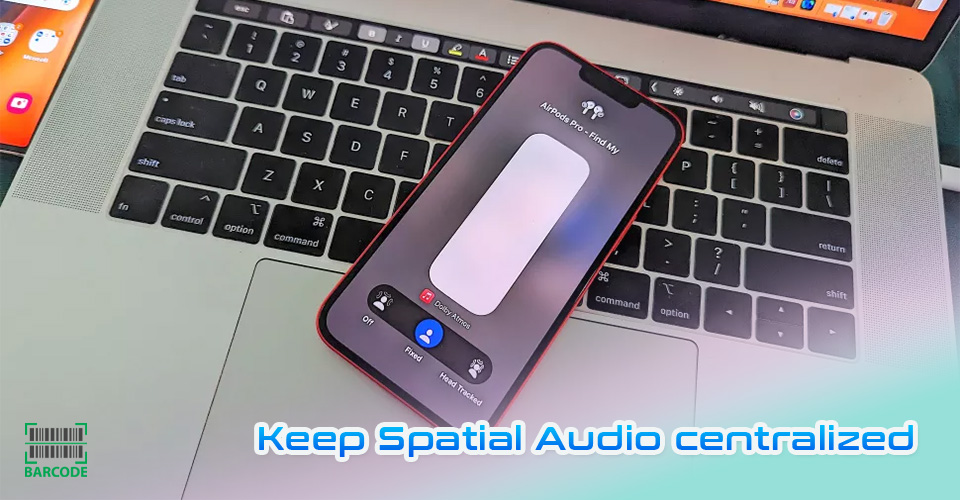 Keeping Spatial Audio centralized among AirPods Pro 2 best features
Some listeners might want to preserve the center of the spatial audio sound rather than have it pan between the left and right channels when headwear users turn.
Long-press the AirPods icon on the volume slider to get to the spatial audio menu > Tap Fixed to centralize audio mapping
'Find My' integration on charging case
The MagSafe charging case has undergone a number of minor modifications for user convenience.
Additionally, each case's speaker—which is situated at the bottom—emits a tone that helps you locate it.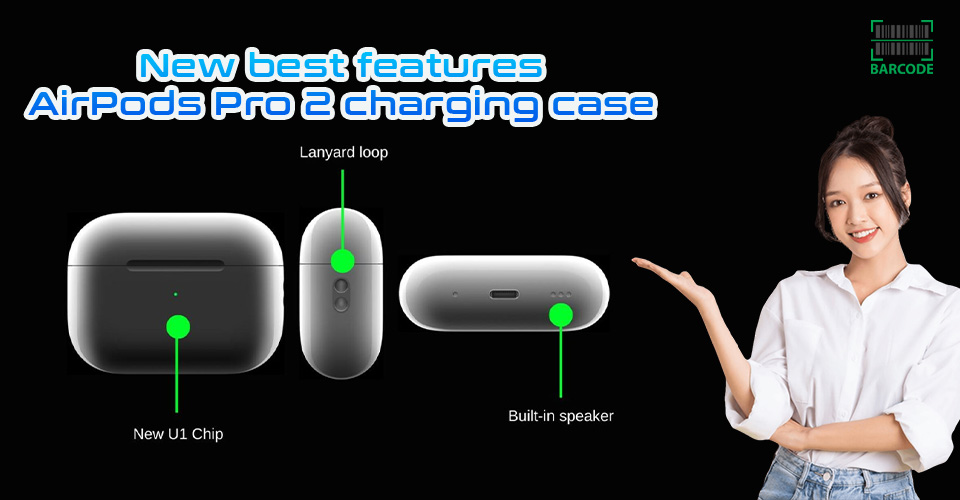 New best features AirPods Pro 2 charging case
A built-in lanyard loop is also included on the side of the new MagSafe charging case to further reduce the likelihood of it being misplaced. 
This improves safety by ensuring that your AirPods Pro 2 remains securely attached everywhere you go.
Transform your iPhone into a live mic
Another unappreciated feature you'll discover lurking in iOS is Live Listen. 
It picks up sounds that can be monitored by AirPods using the iPhone's microphones.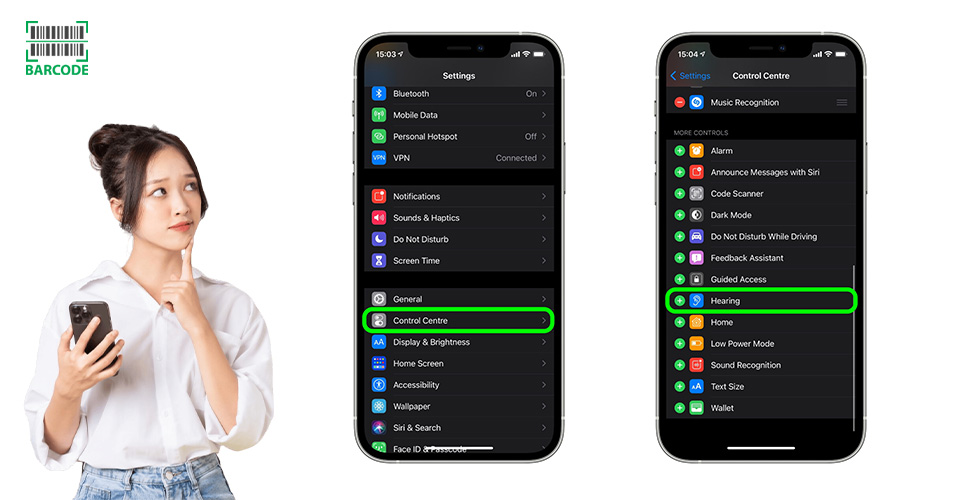 Enable Live Listen feature in iOS
As long as you're within wireless range, you can do things like leave your iPhone in a room when a child is asleep or listen in on your AirPods from another part of the house. 
Open Control Center > Hearing > Live Listen
Prioritize microphone placement
Although the left and right microphones on the AirPods Pro 2 are intelligently switched between them, certain users might prefer a fixed microphone on one side or the other.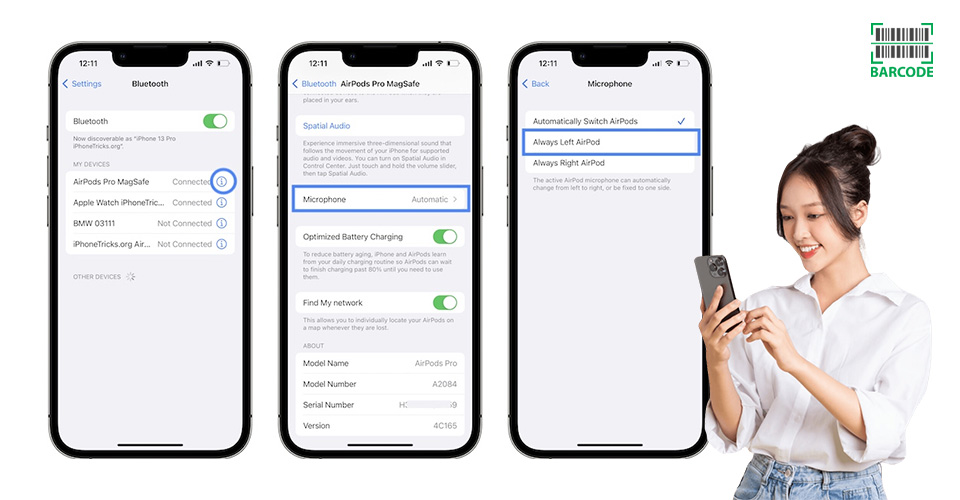 You can prioritize microphone placement on your iPhone
If so, open the Settings menu and choose the AirPods Pro option. 
Find the Microphone option and select the earbud mic configuration you want to be given priority for all of your voice and video calls.
Use Siri for hands-free control
By giving voice commands to Siri, you can control your AirPods Pro 2 while eating, biking, or working with your hands.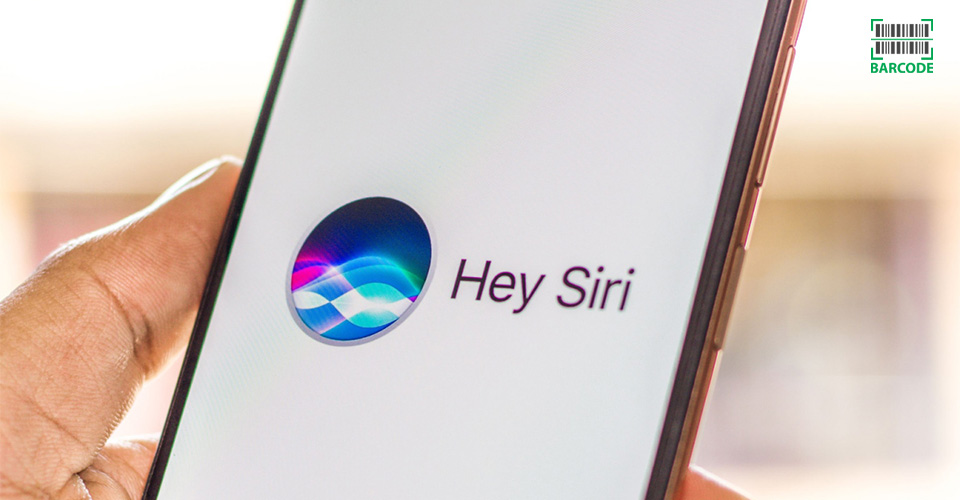 Siri allows for hands-free control
The voice assistant can be accessed in a variety of ways.
Say "Hey Siri" when the earphones are plugged into your iPhone. Now, you can give any control commands

Press and hold the stem's Indent to launch Siri. Give any command when you hear a chime
Given these great features, even the best fake AirPods Pro cannot compete with the genuine one.
Let's sum up the AirPod Pro best features:

Best AirPod Pro features
What Are the Differences Between AirPods Pro 2 and AirPods Pro?
Apple presented the second-generation AirPods Pro almost three years after the original generation's release. 
Even though AirPods Pro 2 have the same design as their predecessors, they improve existing features like in-ear detection, Active Noise Cancellation, and battery life.
These earbuds also have new features such as Adaptive Transparency, touch controls, etc.
Below is a helpful table that compares and highlights the features of these two Apple earbuds if you're not sure if upgrading to AirPods Pro 2 is worthwhile.
| | | |
| --- | --- | --- |
|   | AirPods Pro | AirPods Pro 2 |
| Size | 30.9mm x 21.8mm x 24.0mm | 30.9mm x 21.8mm x 24.0mm |
| Weight | 5.4g | 5.3g |
| Processor | H1 chip | H2 chip |
| Battery Life | 4.5 hours listening time with ANC | 6 hours listening time with ANC |
| Bluetooth | Bluetooth 5.0 | Bluetooth 5.3 |
| IPX Rating | IPX4 | IPX4 |
| ANC | ✅ | ✅ |
| Sensors | Infrared sensors for in-ear detection | Skin-detect sensor |
| Volume Control | ✅ | ✅ |
| MagSafe Charging Case | ✅ | ✅ |
| Charging Case Precision Finding | ❌ | ✅ |
How to Pair Your AirPods Pro With Your iPhone?
Your Apple devices can be connected to AirPods Pro so you can listen to music, watch movies, messages, and more. 
With compatible devices, you may now use your AirPods to make and receive phone calls as well as FaceTime calls.
Once you've configured your AirPods with one Apple device, they will automatically connect to all of your other Apple devices that are associated with the same Apple ID.
Follow these steps:
Step 1: On your device, navigate Settings > Bluetooth

Step 2: Turn on Bluetooth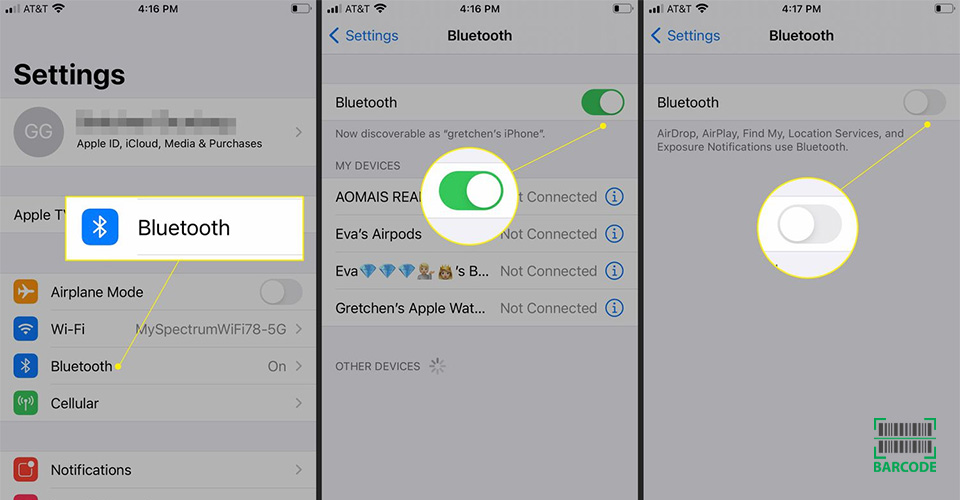 Turn on Bluetooth on your iPhone
Step 3: Hold the case with your AirPods inside near your device after opening it

Step 4: Follow the onscreen instructions and tap Done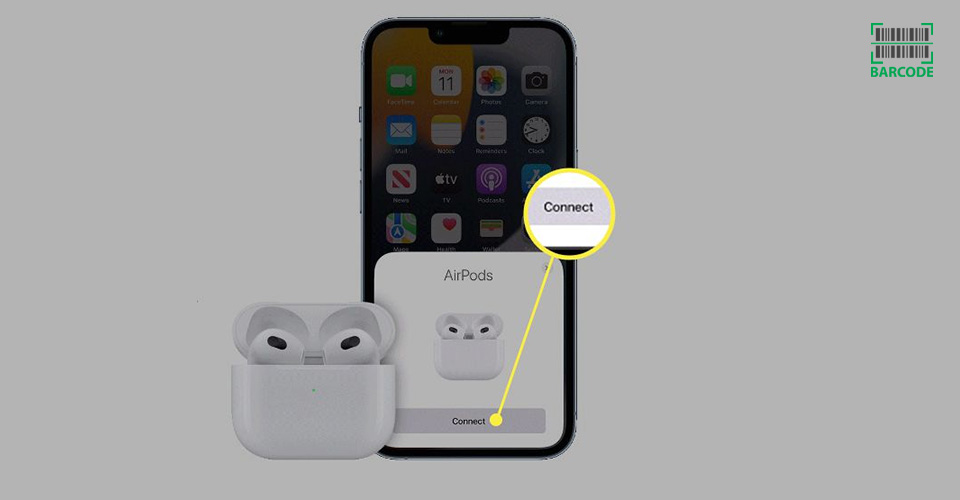 How to connect Apple AirPods to iPhone?
Check out today's best Apple AirPods Pro 2 deals to make use of its best features:
Apple AirPods Pro (2nd Generation) (Renewed)

Amazon 

$219.00

$189.99

View Deal

Apple AirPods Pro (2nd Generation) Wireless Earbuds

Amazon Prime

$249.00

 $219.00

View Deal

Apple AirPods (2nd Generation) cheap price

Amazon Prime

$129.00

$99.00

View Deal
Frequently Asked Questions (FAQs)
What is the IP rating of the AirPods Pro 2?
The IPX4 rating on the AirPods Pro 2 is also among the best features of AirPod Pro 2.
It indicates that they are water-resistant, which means your earbuds are resistant to water sprays coming from any angle.
Are AirPods Pro 2 fully waterproof?
Despite coming with an IPX4 water resistance rating, the AirPods Pro 2 are not completely waterproof.
Will sweat ruin AirPods Pro 2?
Both the earbuds and the charging case are sweat- and water-resistant for non-water sports and exercise, which means they can tolerate perspiration and even light showers.
Can we use AirPods 2 in the gym?
The original and second generations of AirPods cannot be used at the gym due to their lack of sweat resistance, however, AirPods Pro 2 can.
When in Transparency mode, the new Adaptive Transparency function in the AirPods Pro 2 minimizes background noise over 85 dBA.
It reduces the level down to around 82-85 dB and results in a more cozy and secure listening experience.
Final Thoughts
If you want to indulge yourself, you'll truly enjoy the AirPods Pro 2 because they sound fantastic and effectively block off the outside world. With all of these best features of AirPods Pro 2, you're getting an awful lot for your money!