Oppo Users Can Now Share WiFi Via QR Code On ColorOS
Jan 10, 2023 - Views: 1464 Share
If you are an OPPO user and have ever wished to share WiFi with another device without telling your password, it is now possible.
A tweet was posted on January 3 by ColorOS, the Android-based operating system for OPPO devices.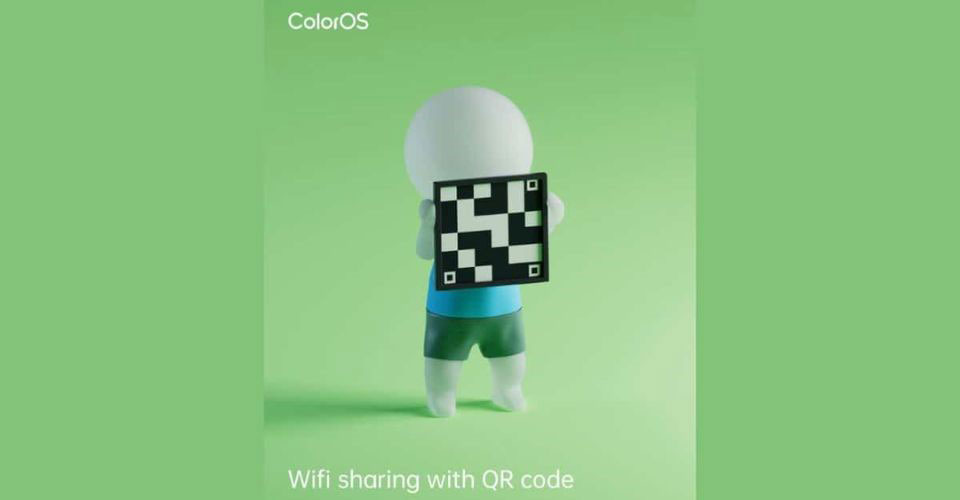 You can share WiFi via a QR code on ColorOS
Having said that, sharing Wi-Fi is now just as easy as making an internet purchase; all you require is to scan for Wi-Fi.
Previously, ColorOs did not provide this capability, but now users can take use of it to get hassle-free connectivity.
Following these easy steps will allow you to share Wi-Fi on ColorOS:
Ensure you are connected to the network you want to share

Open Settings > Connections > WiFi

Select the gear and a QR code icon will appear at the bottom of the screen. It will create a unique QR code

The QR code must now be scanned with a phone in order to connect to the network. To access their WiFi settings and join the network, all they have to do is tap the pop-up message on the screen
Apple already has this Wi-Fi sharing feature; however, a barcode is not necessary.
You can share Wi-Fi on your Apple devices by following these 3 easy steps.
Ensure your device is unlocked as well as connected to the WiFi network

Choose the WiFi network on the device you wish to connect

Tap Share Password on your device and tap Done
If you want to get higher speed Internet to share Wi-Fi, check out our recommendations of the best router below:
Related post:
QR Codes On Gravestones To Remember Your Loved Ones
Beware The QR Code Scams Being Sent Through Email