Mahindra Rise Launches an Ad Featuring a QR Code to Promote Its Campaign
Jul 06, 2023 - Views: 206 Share
The latest version of the "Together We Rise" campaign has been released by the Mahindra Group. 
The advertisement promotes corporate responsibility using a poem written from the viewpoint of future generations. 
In an effort to spread the word about this campaign, the brand has released a print advertisement with a QR code that leads viewers to YouTube, where they can see the TVC.
Typically, a brand may utilize a quick response (QR) code in its marketing to promote a sale or to provide more information about a good or service to consumers. 
For example, Pepsi's Summer Campaign Taps Bad Bunny and QR Codes or Big Game Prize Tied To QR Code By Welch's Fruit Snacks.
The success of QR code advertisements depends on how effectively the marketing effort can persuade viewers to use their scanners. 
The rewards for the effort should more than adequately support the consumer action.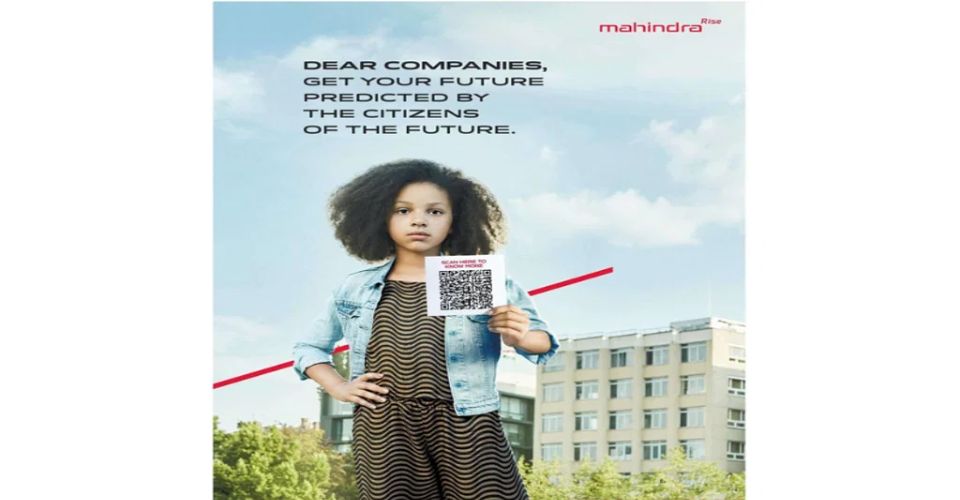 Mahindra Rise uses QR codes to amplify new ad viewership
The usage of QR technology in Mahindra's new campaign is restricted to increasing the number of people who see its YouTube advertisement. 
With the possible exception of a hint about "citizens of the future," the print advertisement itself doesn't reveal much about the campaign. 
Yet, readers are directed to the YouTube advertisement after scanning the QR code.
The ad depicts kids as the future consumers, whose input on how business is run should be valued. 
Also, it tries to raise brand awareness of the importance of a healthy, sustainable future that "future citizens" can accept.
Related: Indian Brands Are Using QR Codes More Than Ever Before