How To Charge AirPods Max? Simple Ways You Should Try
Oct 12, 2023 - Views: 452 Share
Do you know how to charge AirPods Max correctly?
The headphones version of Apple's AirPods, known as AirPods Max, offers a substantially longer battery life than any of the other AirPods in Apple's lineup.
The most recent, 3rd generation AirPods have a battery life of up to 6 hours.
Even so, the AirPods Max lets you listen for up to 20 hours on a single charge.
Despite that, you will still have to charge them occasionally.
For this reason, this post will cover charging your AirPods Max as well as how to tell if AirPods Max are charging.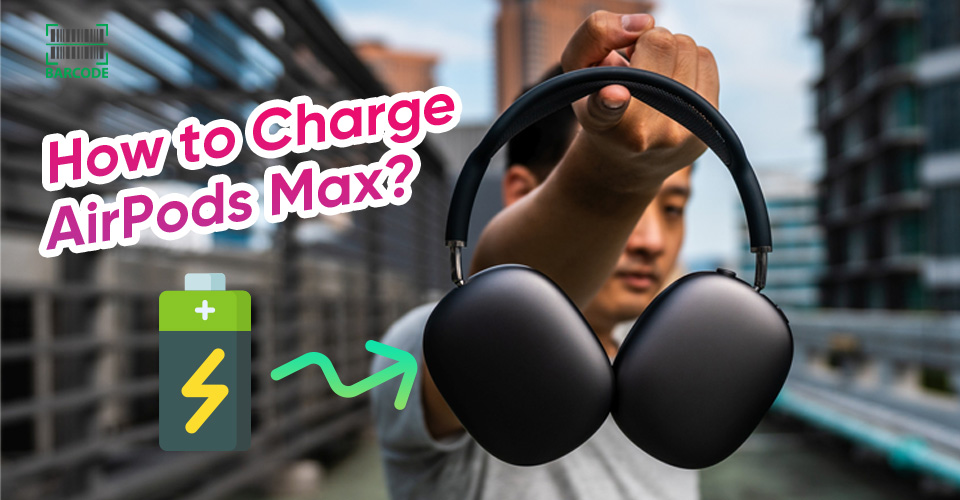 How to charge AirPods Max?
Overview of AirPods Max
AirPods Max are cutting-edge wireless headphones with a unique over-ear design and high-fidelity sound.
They enable computational audio for a revolutionary listening experience with adaptive EQ, transparency mode, active noise cancellation, and spatial audio using a combination of a bespoke acoustic design, H1 processors, and innovative software. 
There are five stunning hues available for AirPods Max, including space gray, sky blue, silver, green, and pink.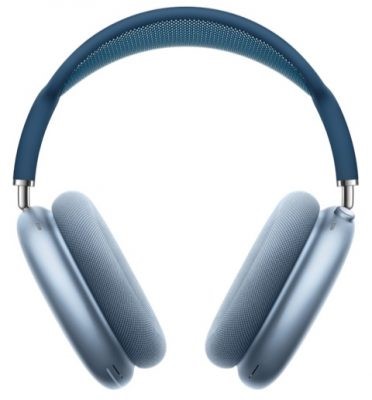 Now, let's have a look at the specifications of AirPods Max:
Audio Technology

Apple-designed dynamic driver

Transparency mode

Active Noise Cancellation

Personalized Spatial Audio with dynamic head tracking1

Adaptive EQ

Sensors

Optical sensor (each ear cup)

Position sensor (each ear cup)

Case-detect sensor (each ear cup)

Accelerometer (each ear cup)

Gyroscope (left ear cup)

Microphones

Nine microphones total:

Eight microphones for Active Noise Cancellation

Three microphones for voice pickup (two shared with Active Noise Cancellation and one additional microphone)

Chip

Apple H1 headphone chip (each ear cup)
How to Charge AirPods Max?
Connect the Lightning cable included with your AirPods Max to the bottom-right earpiece to start charging them. 
Either a USB to Lightning cable or a USB-C to Lightning cable can be used. Next, insert the cable's opposite end into a USB port or charger.
So how long do AirPods Max take to charge? It's around 2 hours.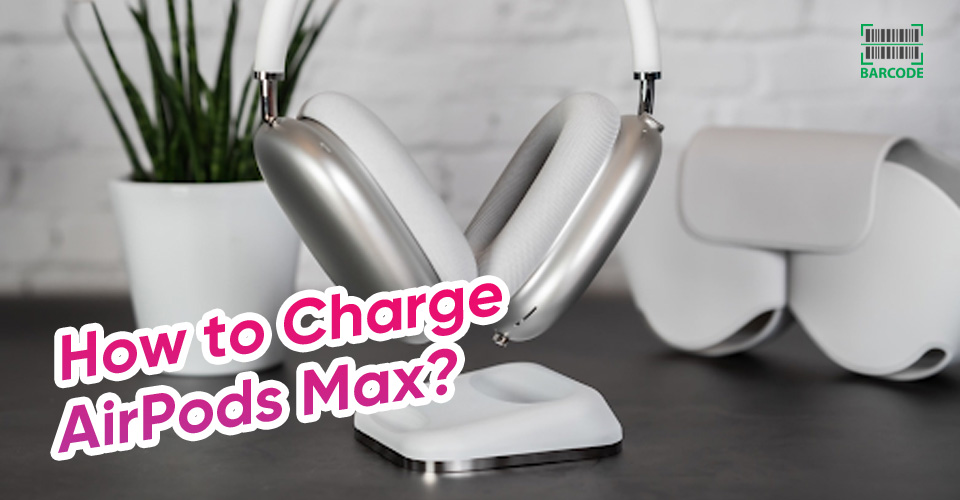 How to charge Apple AirPods Max?
Align the case's cutout with the AirPods Max's Lightning connector to start charging them within the Smart Case. 
Also, keep your AirPods Max in the Smart Case to put them in an ultralow power mode when not in use to save battery life.
How to Check AirPods Max Charger Status?
After knowing how to charge AirPods, follow our instructions below to learn how to know if AirPods Max are charging:
Check AirPods Max charge status
The charge level of your AirPods Max is indicated by the status light on the right ear cup. 
Once your AirPods Max is plugged in and you press the noise control button, the status light will change to green if there is more than 95% charge left.
Alternatively, it will turn amber if there is less than 95% charge left.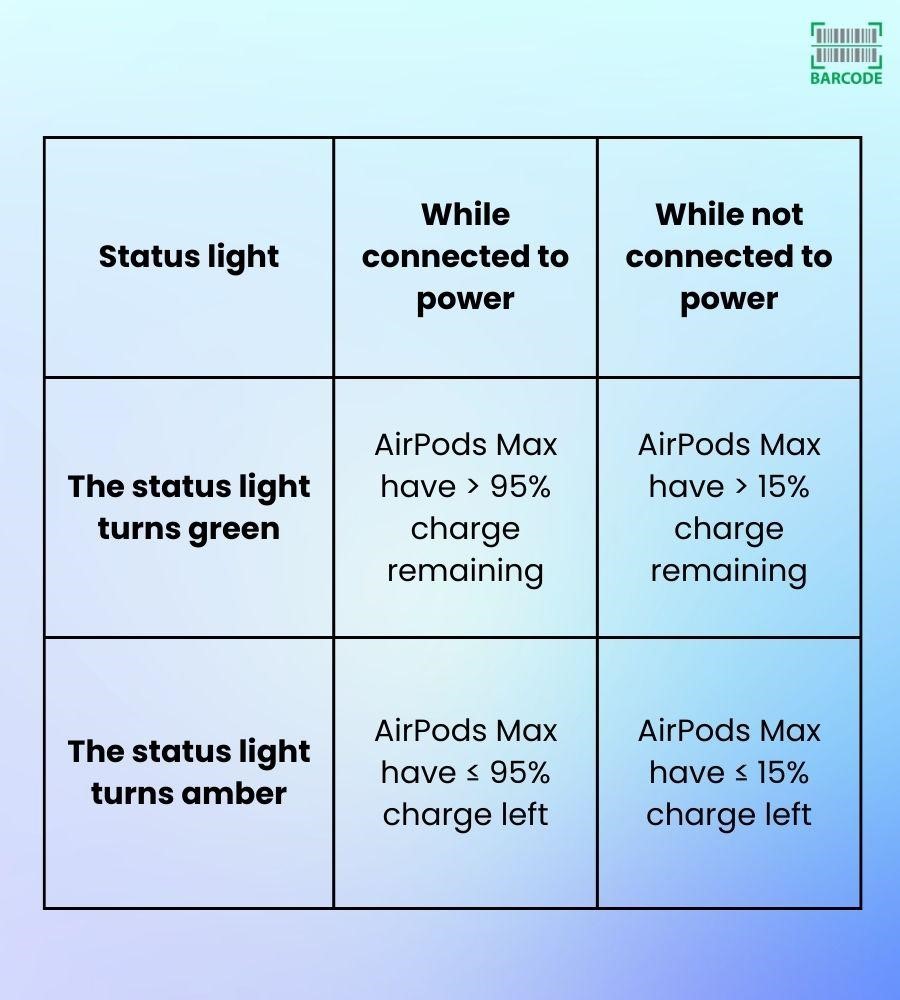 AirPods Max charge status
If you press the noise control button when your AirPods Max isn't plugged in, the status light will change to green if the charge has more than 15% left or to amber if it has less than 15% left.
Check AirPods Max battery on iPhone/ iPad
Your iPhone or iPad's display should show the charge status of your AirPods Max once you remove them from the Smart Case. 
Additionally, you may check the charge level of your AirPods Max by using the Batteries widget in the Today View on your iPhone or iPad.
To access it, swipe right on the Lock screen or the first screen of apps on your Home screen.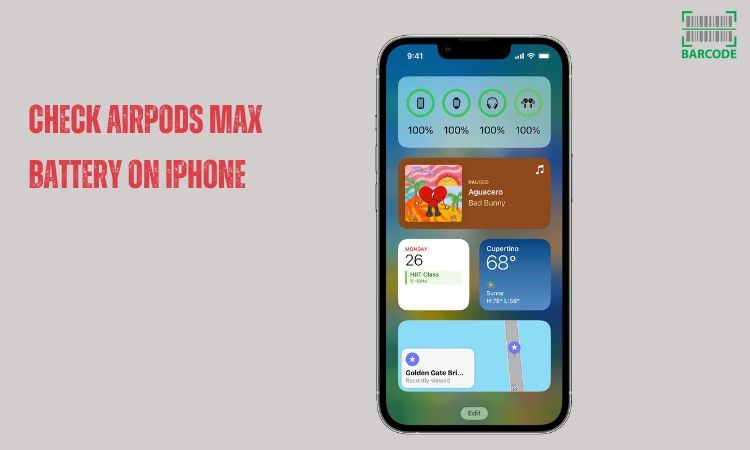 How to check AirPods Max battery on iPhone or iPad?
If it isn't already there, you can manually add the Batteries widget. 
Enter the Today View, scroll to the bottom of the widgets column, and click Edit. 
Simply select Batteries from the list, tap the green plus button, and then choose Done in the upper right corner of the screen.
Watch this video:
Another way is to ask Siri, the virtual assistant, "How is the battery life of my AirPods Max?" while wearing your AirPods Max.
Then you will get the answer!
Check AirPods Max battery on Apple Watch
Whether your AirPods Max is connected to your iPhone or directly to your Apple Watch, you can monitor their battery life from your wrist.
Bring up the Control Center on your Apple Watch to do this. 
First, swipe up on a watch face or press and hold the bottom edge of the screen while in an app to access the Control Center. 
Next, tap the percentage representing the Apple Watch battery symbol. 
Below the Apple Watch battery percentage, a ring indicating the AirPods Max battery level will be shown.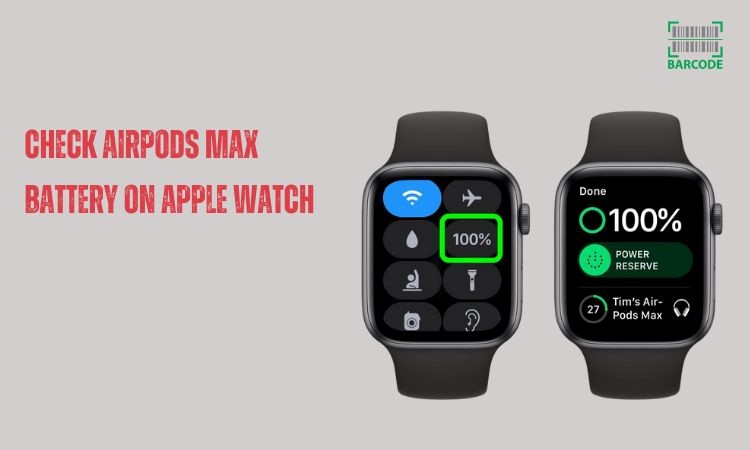 How to check AirPods Max battery on Apple Watch?
Now that you know how to charge AirPods Max the right way.
However, sometimes you experience the issue of AirPods Max won't charge. In that case, visit Barcodelive to know how to fix AirPod Max not charging!
Frequently Asked Questions (FAQs)
How often should I charge my AirPods Max?
When you have Active Noise Cancellation and Spatial Audio enabled, the AirPods Max can last up to 20 hours of listening, talking, or movie playback.
Also, you receive around 1.5 hours of listening time from your AirPods Max after 5 minutes of charging.
Does AirPod Max drain the battery?
To some extent, yes.
Battery drain should be decreased while the AirPods Max are not in use, both within and outside of the case, based on Apple's description.
Are AirPods Max waterproof?
The AirPods Max aren't waterproof or resistant to water.
Therefore, you had better take this off and store it away if you find yourself in a severe downpour.
Closing Thoughts
While the AirPods Max comes with various cutting-edge features, an endless battery life is not one of them. They have a 20-hour battery life on a single charge, but you can significantly extend that time by storing them in their Smart Case while not in use. Fortunately, the charging process for AirPods Max is relatively comparable to that of most Apple products. We really hope that you will find our article on how to charge AirPods Max to be useful.