How does a barcode scanner work? Types of Barcode Scanners
Nov 24, 2022 - Views: 1064 Share
How does a barcode scanner work?
If you have never stopped to think about its operation, read this post.
We're going to explain how it works as well as types of barcode scanners, and types of additional scanner hardware.
This post will help you have complete knowledge of this barcode technology nowadays.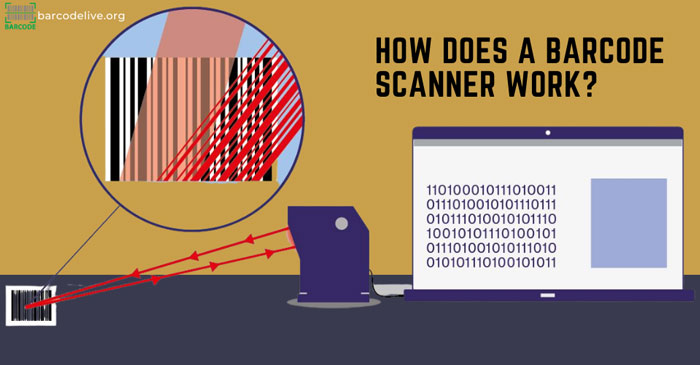 How do barcode scanners work?
How does barcode scanner work?
When you run a busy store with hundreds or even millions of goods, you will need something to track and manage inventory.
You can not write down each product customers buy at the checkout and then compile a list of the purchases and inventories.
There are too many errors when you do it manually.
That time, you need barcodes and a barcode scanner.
Barcodes are numerical codes that contain data or information about a specific product. 
Bars of varying lengths and widths are used to encode different letters and numbers.
In a store, a sale agent will use a barcode scanner to read the barcode printed on a product and that adds up quickly into a customer's shopping bill. 
To sum up, Barcode scanners must be able to quickly read the black-and-white zebra lines on products and feed that information to a computer or checkout terminal, which can immediately identify them using a product database.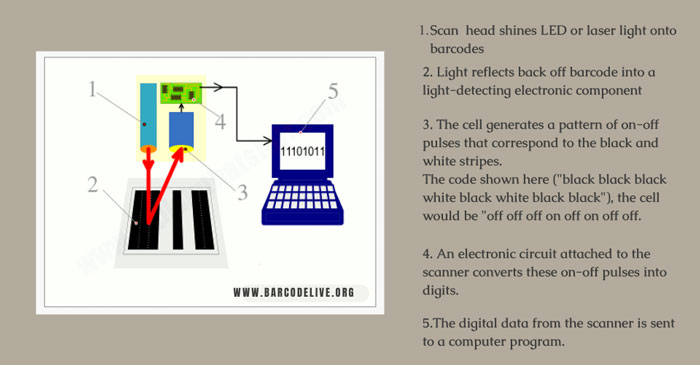 The way a barcode scanner operates
Benefits of barcode readers
Barcodereaders are really vital in business but they are often overlooked. 
You can save a lot of money and time as well as run your business much more efficiently with the help of barcode and barcode scanners.
Keep on reading and you will explore the benefits in more detail.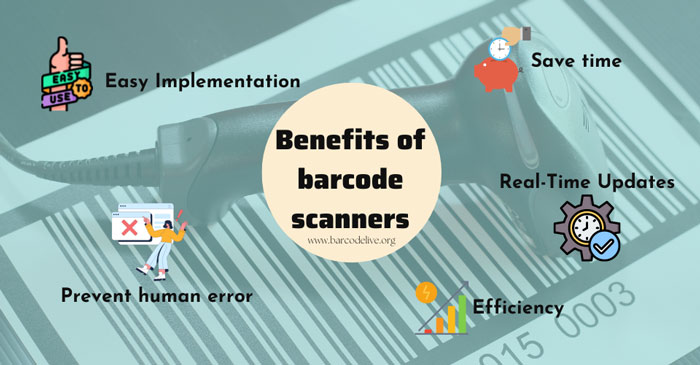 Benefits of barcode scanners
Easy Implementation
Barcode scanners are simple to use and set up. 
They are simple to install because they only require a simple driver and minimal programming.
It is also very simple to train employees to use barcode scanners. 
Operating a handheld barcode scanner takes only a few minutes. 
Employees are also not required to be familiar with an entire inventory or pricing procedure. The best part is that you can save money on training!
Prevent human error
Writing down each item or entering each product on a computer also have potential risks. 
By using a barcode reader, human error can be prevented.
The employee just simply scans a barcode and yeah, finish.  
Most importantly, avoiding human error can even help you save money. 
This is because clerical errors can be costly and damaging if data is encoded incorrectly. 
Barcode scanners are an excellent long-term investment and a safety net for your company.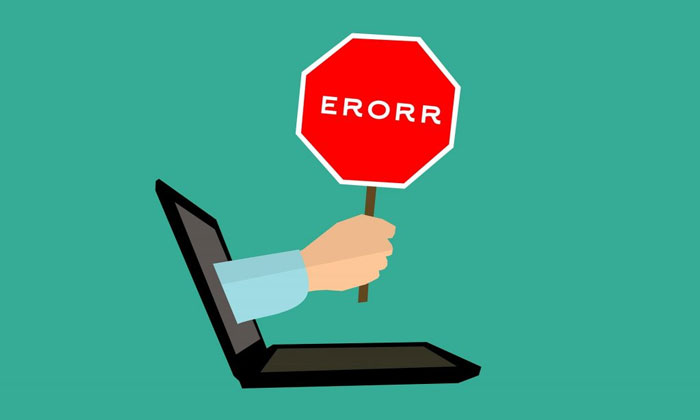 Barcode scanners prevent human error
Efficiency
Barcode scanners are extremely useful tools.
If a customer wants to learn more about the history of a product that has been on the shelf for a while, he/ she won't have to rummage through old files and lost papers.
You can instead use a barcode scanner to find that information for you. 
In a matter of seconds, your customer can obtain the information they require.
Customer satisfaction is critical, and barcode scanners are one way to achieve it!
Save time
Traditional inventory can be time-consuming due to manpower and number-crunching. 
There is also a fair share of errors that can take some time to correct.
However, with barcodes and barcode scanners, tasks like inventory counting can be completed much more quickly. 
Instead of physically logging in and recording everything by hand, you can simply scan the barcode, which contains all of the information you require. 
This data is automatically logged into a computer, saving you a significant amount of time and effort.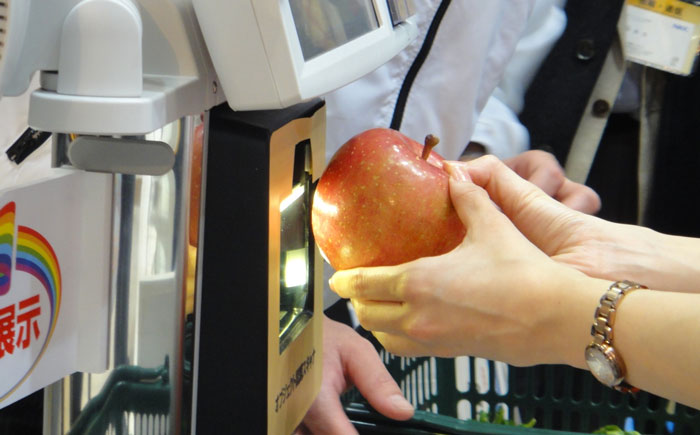 Barcode readers help users to save time 
Barcode scanners can also help to speed up transactions. 
Because cashiers do not have to manually record products, check out times are much faster.
Real-Time Updates
Updating data with barcode scanners is also much simpler. 
You can now immediately update data and access the data. 
Barcode scanners eliminate any delays caused by inaccuracy, making them extremely useful.
See also: How much data can a QR code store?
Components of a Barcode Scanner
There are 3 main part system of a barcode scanner: illumination system, sensor or lens, and decoder.
Main part

Responsibility

Illumination System

Read the code and send the image back for processing.

Using traditional lamps, LEDs, or lasers.

Sensor or Lens

Take the image and converts it into a corresponding electrical signal.

The Decoder

Take the binary code and convert it into a piece of information. 
Note: Some barcode scanners will require a "keyboard wedge," which functions as an external decoder between the scanner hardware and the computer.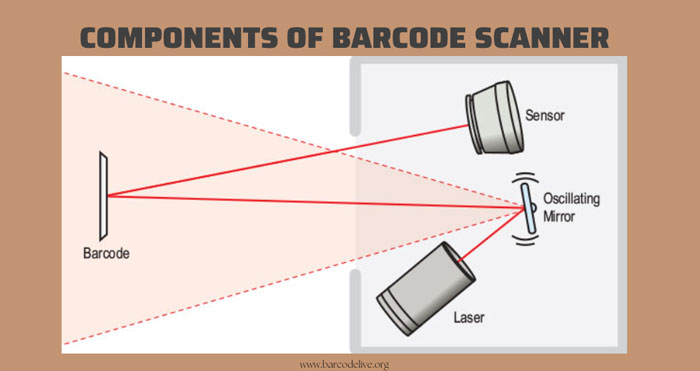 Components of barcode reader
Types of Barcode Scanners
Barcode scanners are various on the market in capabilities and prices. 
In general, the higher the price of your scanner, the better it will be at reading imperfectly printed or displayed barcodes.
Consider your purposes and finance to select the suitable one.
Here are 3 common types of scanners: 
1D Linear Scanners or Laser Scanners

1D Image Scanners

2D Camera Based Scanners
1D Linear Scanners or Laser Scanners
A 1D barcode can hold a few dozen characters using UPC and SKU numbers, but more letters and numbers are required as more information is added. 
1D linear scanners, which are frequently "gun-shaped," have been in use since the mid-1970s. 
To scan flawlessly, the scanner needs to be close to the barcode (a few inches to a few feet) to read it.
This type of barcode scanner uses lasers as a light source to relay the image back into the scanner.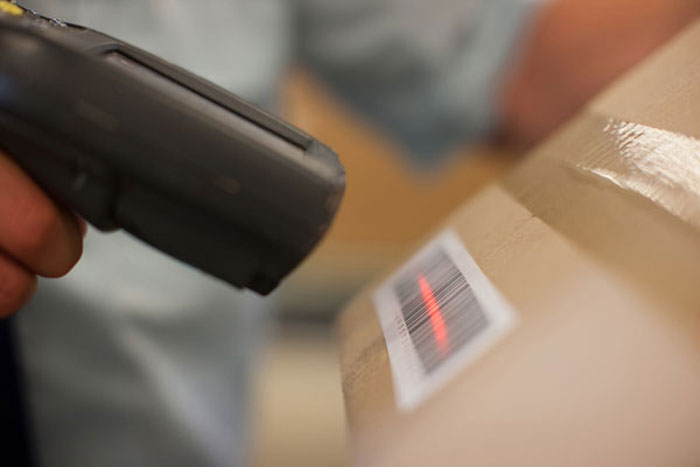 1D linear scanner
1D Image Scanners
1D linear imagers capture a barcode image using CCD technology, similar to that of a digital camera. 
The image is captured and converted into data by a network of hundreds of light sensors.
As a result, 1D imagers are able to read damaged barcodes that 1D scanners cannot. 
However, because phone screens do not reflect the image, 1D scanners cannot read the barcodes displayed on them.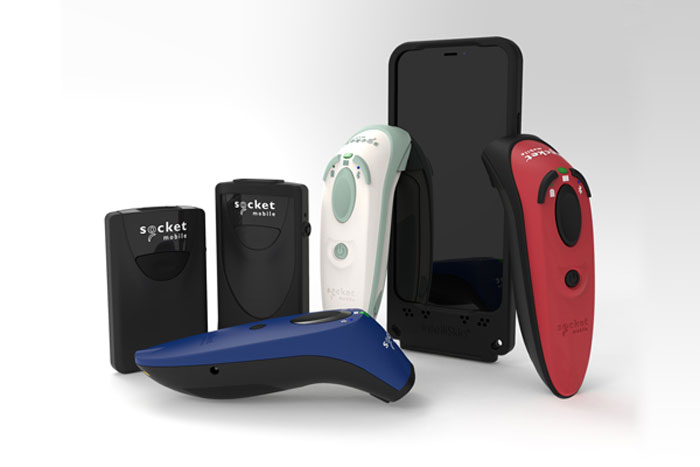 1D barcode imager
2D Camera Based Scanners
These scanners, which have two-dimensional reading capabilities, can read both horizontal and vertical 2D barcodes. 
2D barcode scanner captures URLs, loyalty programs, images, voice recordings, and other information. 
Furthermore, this scanner type can also read barcodes from the screen of a computer or phone.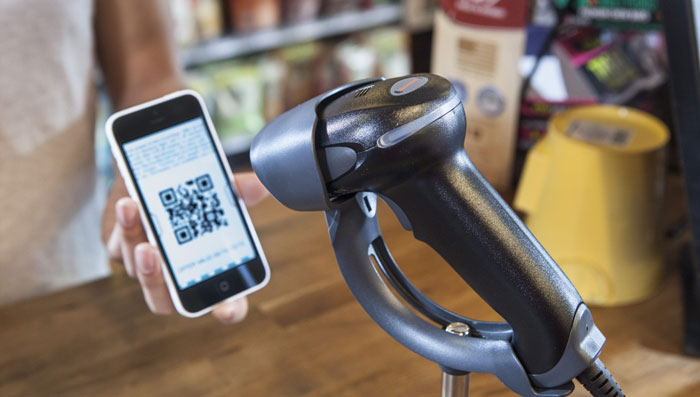 2D camera based scanner
2D barcode scanners are quickly replacing 1D scanners as the scanner of choice for most organizations due to their versatility. 
They are, however, not always a perfect fit for everyone. 
Compare the common features below to determine whether you need a barcode scanner with a 1D or 2D scan engine.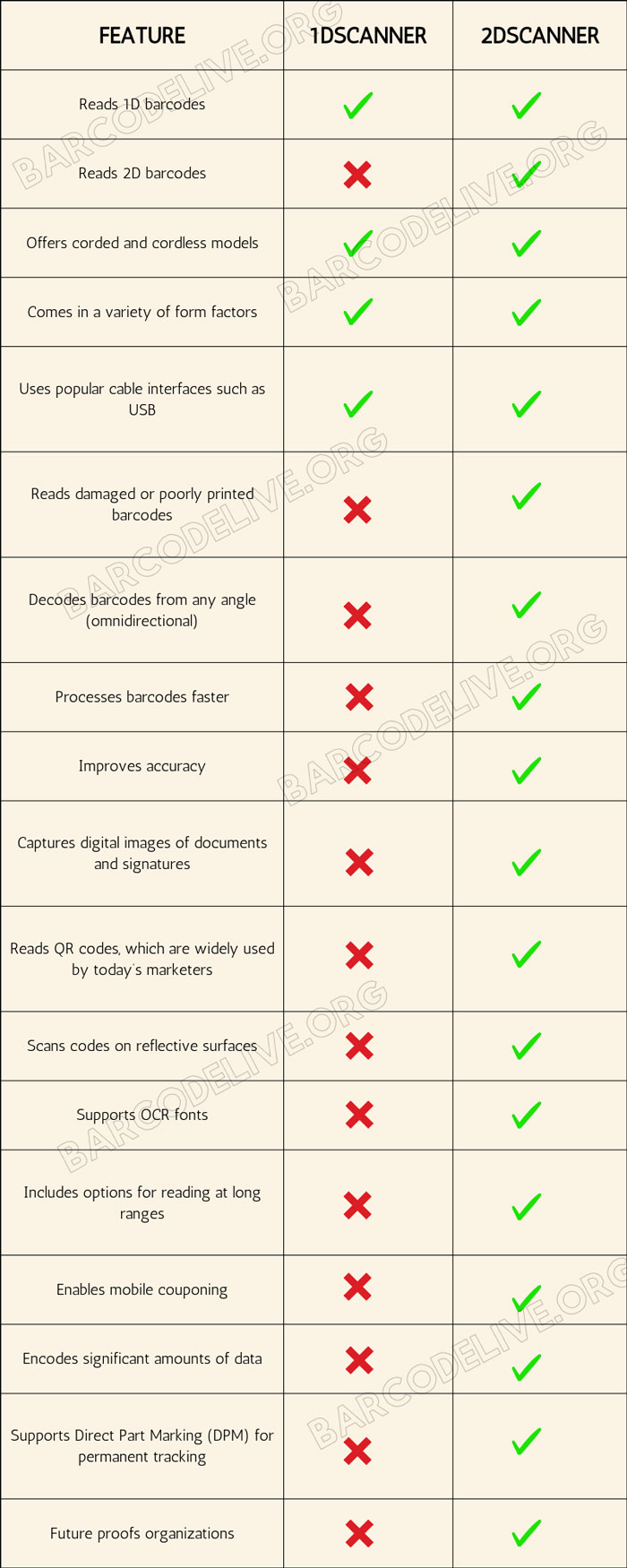 Compare 1D versus 2D barcode scanner
Types of additional scanner hardware
Individual requirements can be accommodated with various types of scanner hardware, such as mobile use durability, handheld scanners, stationary devices, price range, scanner range, and more.
Scanner Pens
These are the most basic and low-cost barcode scanners. 
They have the appearance of oversized pens and require direct contact with the actual barcode. 
Scanner pens can be used by plugging them directly into a laptop USB device.
They are more durable and less susceptible to environmental hazards such as dust and dirt, but they are much slower and are only useful for very low scanning needs.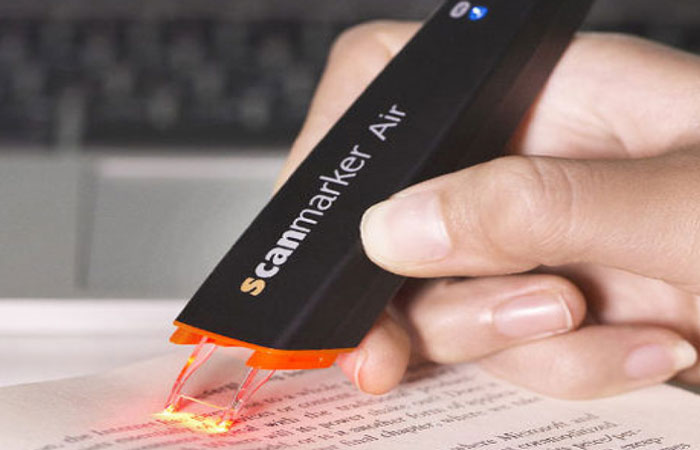 Scanner pen
Portable Scanners
Portable wireless scanner guns can be extremely useful in situations where mobility is required. 
Do you need to scan large, heavy objects, such as furniture? 
Do you require a scanner to track inventory in a warehouse or on a large retail floor? 
The ability to move around with the scanner can be extremely useful in these situations.
Rugged Scanners
Rugged scanners are available for warehouses and hardware stores, ensuring protection against drops and other forms of wear and tear. 
If you have employees who move around a lot and do inventory in a more industrial setting, these types of rubberized scanners are a better fit because they have a longer life and are more durable.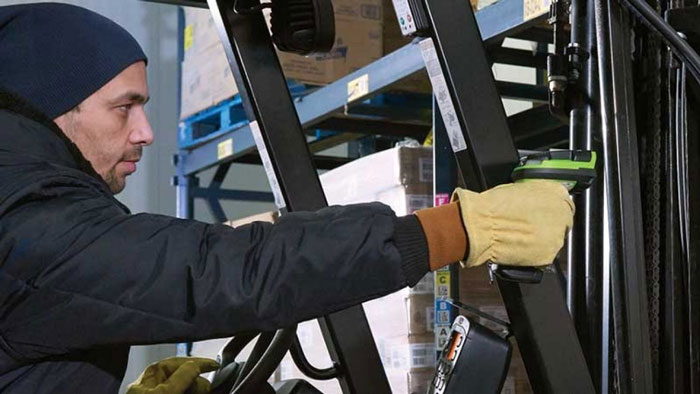 Rugged scanners are useful for warehouses and hardware stores
Presentation Scanners
Presentation scanners are more appropriate for locations with ticketing, smaller items, or cell phone QR codes. 
Because they are stationary and require customers to make contact with the barcode to complete the information capture.
Thus, these also make it easier for employees to use the POS scanner system because they don't have to aim and press a button every time a customer approaches it.
Smart Scanners
That's a mini computer with camera capture capabilities, memory, wifi, and inventory applications. 
These portable smart scanners can perform end-of-day (EOD) batches as well as a variety of other functions that sync with your POS or inventory management system.
They can also use LTE or memory storage to scan tickets outside of a concert venue, theme park, or vineyard where POS terminals are not available.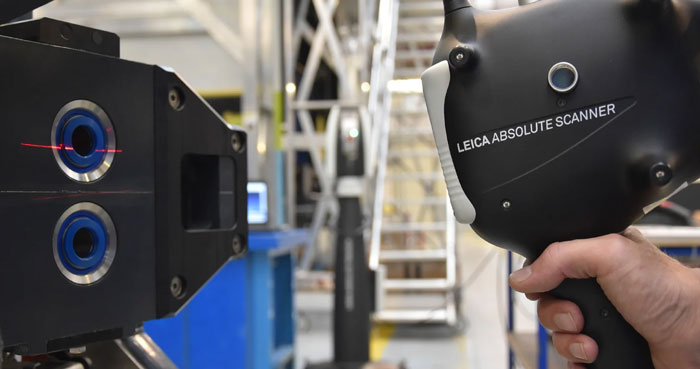 Smart scanner device
Aside from barcode devices, people can scan barcodes through a barcode scanner app. 
Best barcode scanner app for android or iOS is advertised a lot on social media.
If you are interested in it, download one and try out. 
Wonder how does a barcode scanner work? Is yes, all what you need is included in this video:
Frequently Asked Questions (FAQs)
1. Do you need software to use a barcode scanner?
To function properly, barcode scanners do not require any special software or drivers.
They will simulate a keyboard and be recognized as a general input device by your computer.
2. Do you need a special printer for barcodes?
The type of barcode printer used by each business is determined by their application requirements. 
Each type of barcode printer serves a distinct purpose.
For example, If you need barcode labels to stand up to extreme temperatures, UV light, moisture (water, chemicals), smudging, and scratching, you need a thermal transfer printer.
3. Can I connect a barcode scanner to my phone?
Yes, you can.
The USB barcode scanner allows users to connect Android smartphones, tablets, or iPad to scan barcodes. 
The bottom line
Barcode and barcode scanners are considered one of the great inventories in history. They help us to control everything in order easily and increase efficiency, and effectiveness. Through this post, hope you understand deeply "how does a barcode scanner work?" and choose the suitable one for your business.