5 Best Barcode Scanner App for Android: 2023's Pick & Reviews
Nov 25, 2022 - Views: 1288 Share
Which is the best barcode scanner app for Android?
If you want to scan QR Code menus on your Android phone, a scanner app is crucial.
There are several apps that can help you scan QR codes, but which one is the most suitable for you?
Don't worry because we have compiled a list of free QR code reader for you to choose from.
Let's check it out!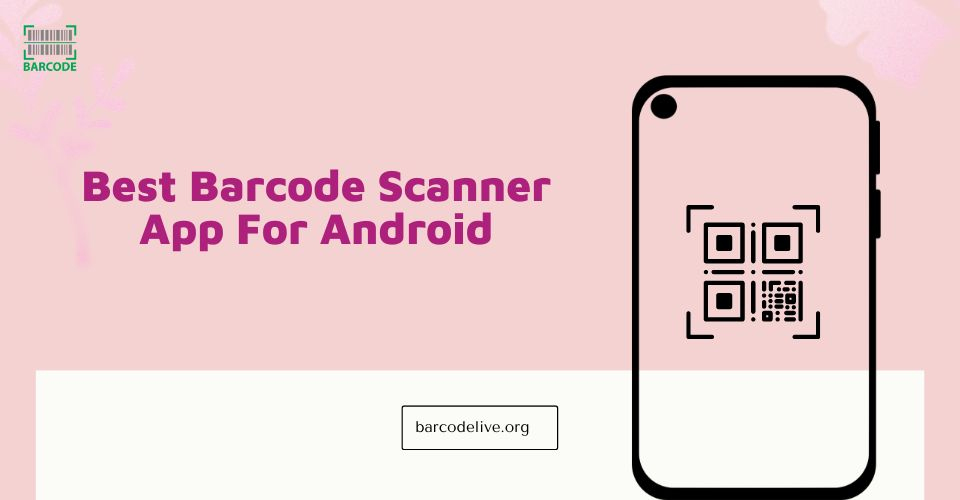 Best free qr code scanner
Top 5 Best Barcode Scanner App For Android
Below we will go over a list of the best free barcode scanner app for android as well as its best features.
Make sure not to miss any important parts!
QR Droid and QR Droid Private
QR Droid and QR Droid Private were created by DroidLa's creators. The quantity of functions available in these two applications differs. 
QR Droid Private provides access to additional functionality than the standard QR Droid.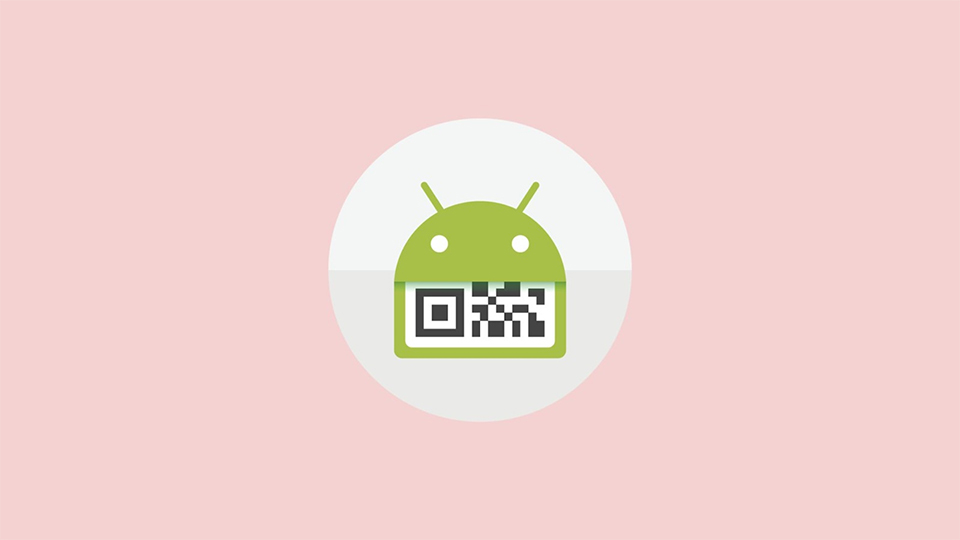 QR Droid and QR Droid Private free QR reader
Best features:
QR Droid allows you to create QR Codes that can be used to share contacts, GPS information, bookmarks, and installed programs.

These QR code apps have a sort and group function that allows you to manage and retrieve the history of QR Code scans.

It does not automatically open USSD URLs, preventing potential wipe attacks on your device. The software includes a QR Droid widget for quick access on-screen.
Barcodelive
Barcodelive is also a popular barcode reader tool, which allows users to check barcodes for thousands of global items. 
Users just open their phones and place the phone near the barcode to scan. 
Quick and convenient manipulation, that's also why people prefer using this app. 
Besides, sellers can add a new product or edit an existing barcode on Barcodelive.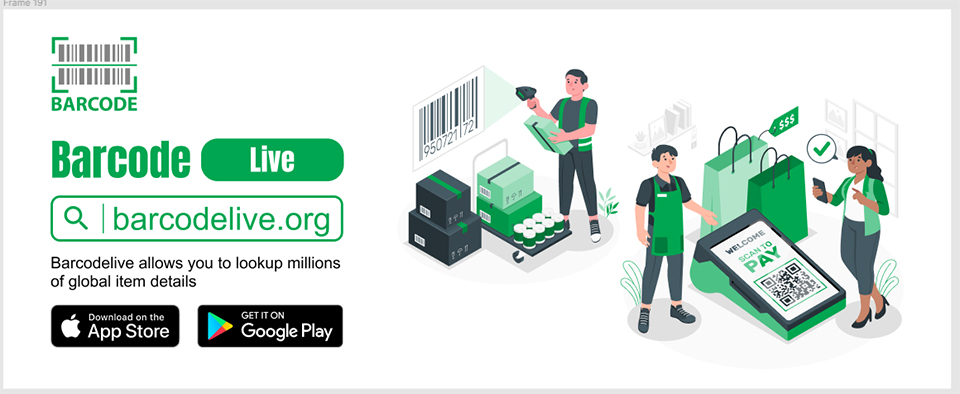 Barcodelive
Best features:
All of your requests are handled quickly, thoroughly, and properly. After a few seconds, enter a barcode number to retrieve complete product data

You may simply and quickly change or remove personalized QR codes

You can search the barcode history for existing barcodes to reuse or edit
Barcode Reader
The best barcode scanner for android that we can consider is Barcode Reader. 
To begin scanning, use the "TAP TO START SCAN" button and point the camera at your QR Code.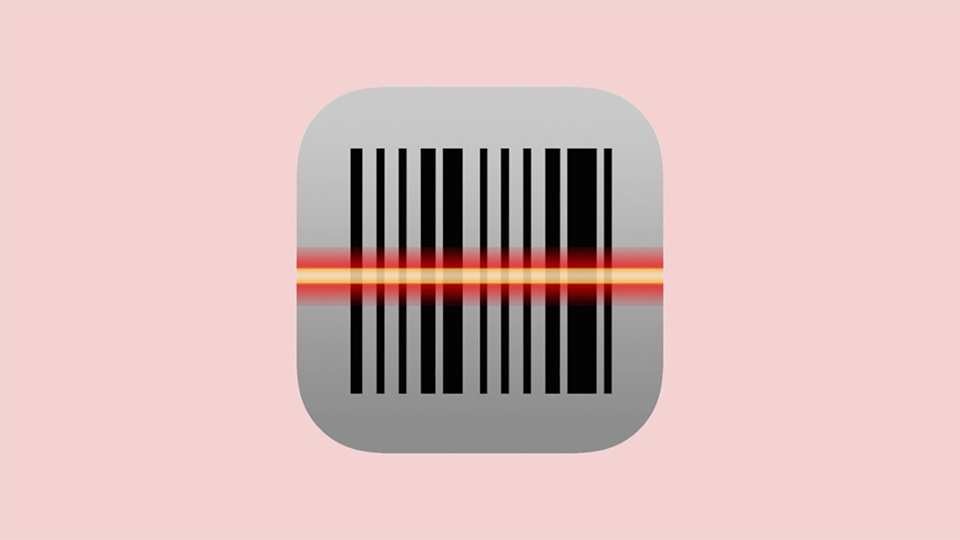 Barcode Reader
Best features:
Users can send scanned codes through email or store them on their devices using the app.

It also allows you to copy and paste code into other apps and run a web search. Users can use Dropbox or Google Drive to export a list of all scanned codes.
QR & Barcode Scanner
The QR & Barcode Scanner app is one of the fastest and best free barcode scanner app for android available. 
The best part about this downloadable barcode scanner software is that it is completely safe to use on any smartphone.
QR & Barcode Scanner
Best features:
Enable multi-selection of photographs from the gallery as well as multi-cropping.

Improve the speed and reliability of identification.

Make a note of each scanned code.
Barcode Generator & Scanner
This barcode and QR code scanner app free is software that can both create and scan barcodes.
You can scan an existing barcode and then improve its appearance by adding items.
Barcode Generator & Scanner
Best features:
All-in-one barcode generator, maker, and scanner

Create a barcode using templates

Create your own customized barcode with colors and text.

It is simple to keep track of your creation history.
Here is a summary of our top picks of the best barcode scanner for android, let's check!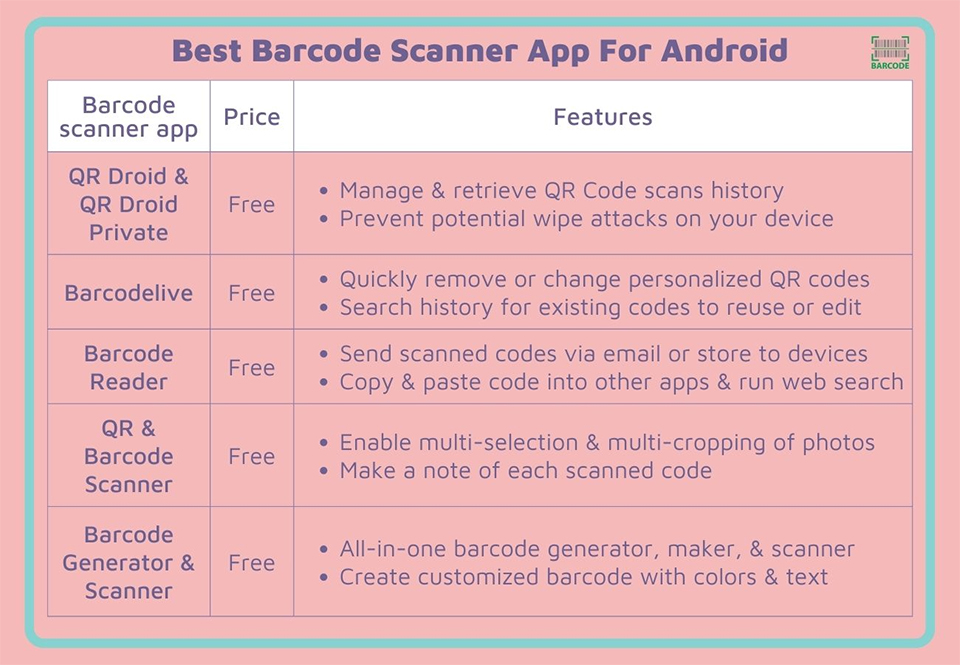 Best QR scanner app for Android
Also read: How does a barcode scanner work?
Difference Between Barcodes And QR Codes
We can quickly determine the significant differences in usage and productivity by weighing the benefits and drawbacks of QR codes vs. Barcodes.
Below are three relevant comparisons that the manufacturing and commercial industries can agree on.
Let's check it!

Difference between barcodes and QR codes
Data storing capacity
There is a significant difference in data store capacity between barcodes and QR codes. 
Traditional barcodes can hold up to 20 characters of data; however, QR codes can hold up to 7,089 characters.
7,069 characters is a big difference. 
As a result, marketers and other organizations are shifting to QR codes, which have a larger data store capacity than standard barcodes.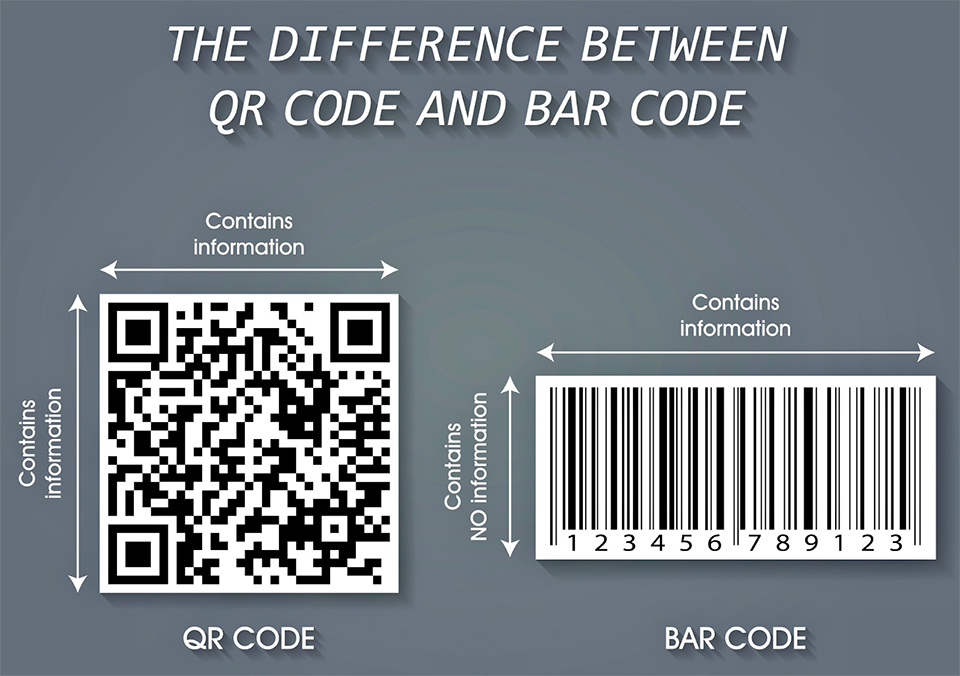 Capacity to store data
Uniqueness
The majority of barcodes are not unique. Inventory is tracked using identical barcodes. 
The use of the same barcode on several goods raises the possibility of fraud.
Instead, customers use QR codes, which have unique qualities and aid in product authentication.
QR codes, as opposed to traditional barcodes, are more secure.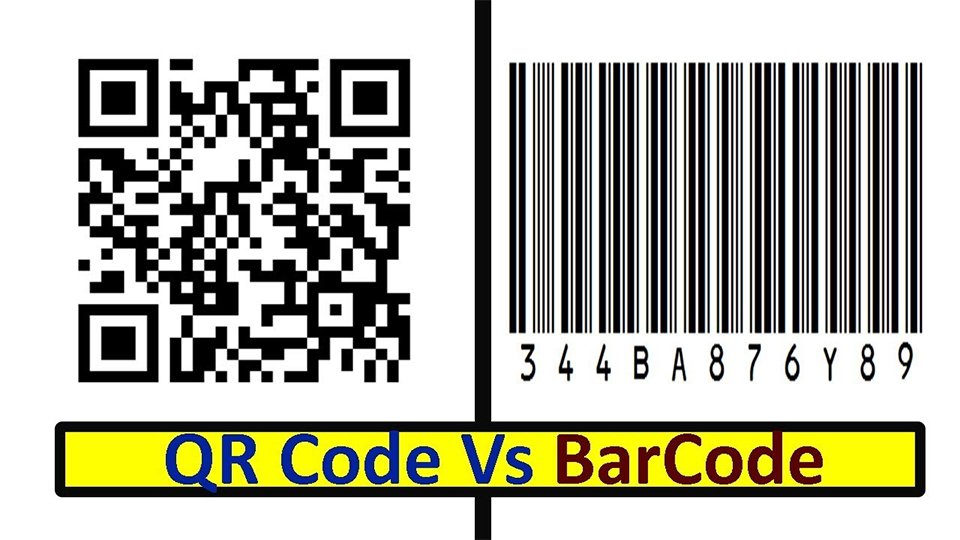 QR codes are more unique than barcodes
Scanning speed
Because of their distinct size, QR codes can be scanned faster than barcodes. As it is two-dimensional, people may scan it horizontally or vertically.
Thus, in terms of competitiveness, QR codes trump barcodes.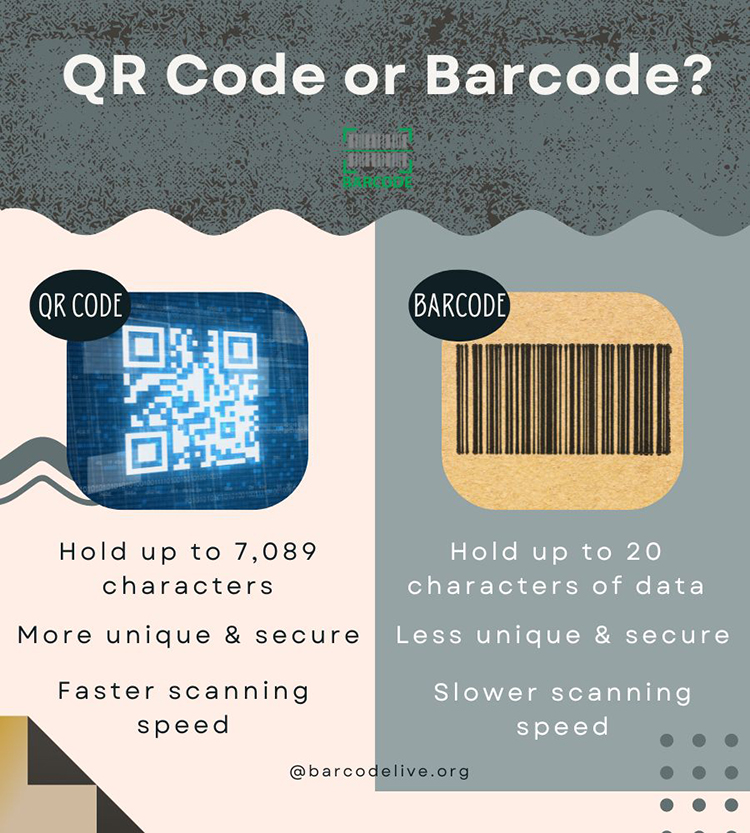 Barcode vs QR code comparison
Read more: How to scan a barcode on iPhone?
Which Barcode Scanner App Is Safe For My Smartphone?
A QR Code can be read using the camera on Android 8 and above and iOS 11 and higher without the need to install an external QR reader app.
However, if you need to install a QR Code scanner, follow these instructions: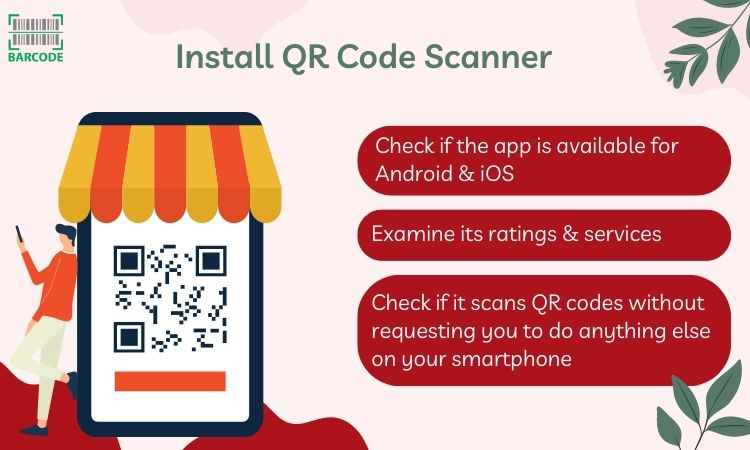 You should pay attention to the security
After all, we recommend you to download one of the list best barcode scanner app for Android recommended above. 
Those are good apps with many great features and get lots of positive reviews.
You can pick up Kaspersky QR Code scanner because it includes built-in security to assist users detect and protect themselves from any malicious activity. 
Otherwise, Barcodelive is also a good option for you.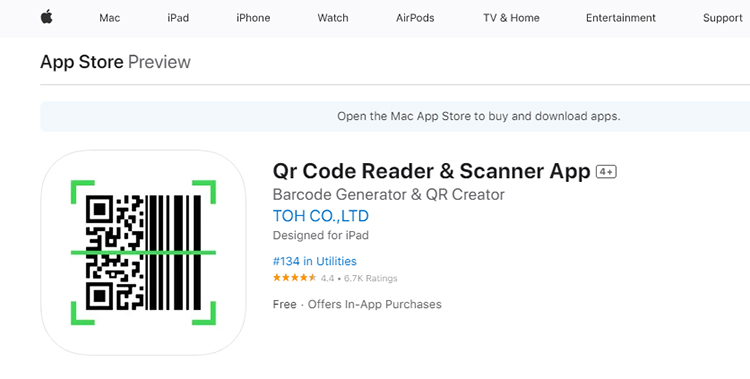 Barcodelive scanner app is available on Android and iOS
Barcodelive's customer support is really patient and passionate. Customer service professionals are available 24/7 to answer and assist any of your questions and concerns.
It's up to you, pick one of them and experience it. 
Scan QR Codes Without An App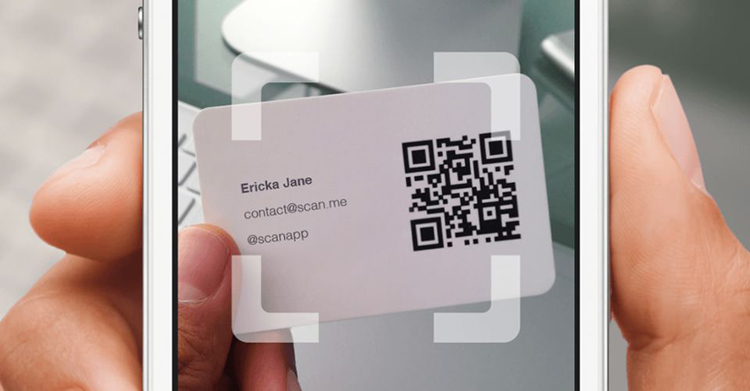 Scan QR codes without an app
Modern Android devices already come equipped with sophisticated built-in QR Code readers. 
Thus, you won't actually have to download any third-party applications.
If your operating system is Android 8/Oreo or higher, you can scan QR Codes without an app. 
Users of the most recent Android 10 version can safely communicate passwords using QR Codes. 
Unfortunately, Android smartphones running versions 7 and lower need an extra mobile app.
Scan QR Codes Using Smartphone Camera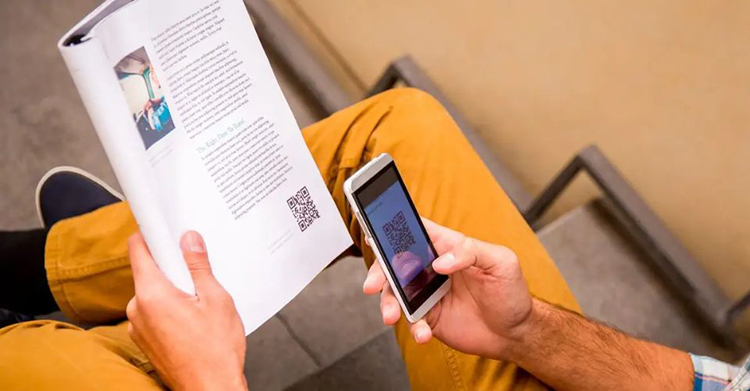 Scan QR code using a smartphone camera
QR Code scanners are included in the primary camera app on Android phones (Android 8 and higher). 
Additionally, it's the simplest method of scanning a QR Code without the need for an external program. 
These modern smartphones' cameras are sufficient to read a QR Code even in challenging lighting.
Open your camera, point it at the QR Code, and then click the notification banner that displays to access the information.
For further instruction, watch this video:
Frequently Asked Questions (FAQs)
Can I scan QR Codes without an app?
Yes. Most smartphones include a built-in QR Code scanner through the camera.
Similar to iPhones, Android 9 (Android Pie) and Android 10 include a built-in QR Code reader.
Even Android 8 or Oreo does not require an app to scan QR Codes.
Can an Android phone scan a barcode?
Barcode or QR code can be scanned by your Android device using free software from the Google Play Store.
The camera on your device can also be used as a scanner once the barcode scanning software has been loaded.
You can then take a variety of actions depending on the information included in the barcode.
How to scan barcodes with my Samsung?
Every Samsung has built-in QR scanning capabilities. With a Samsung smartphone, there are several ways to scan QR codes:
Use the Camera app

Use Quick Tiles

Use Bixby Vision

Use the Samsung Internet app
Where is the scan button on Samsung phones?
To have the scan button on Samsung phones, just simply setting it by:
Open the Camera app on Samsung phone, and then press the gear icon to access settings

In the Scene optimizer section, turn on the switch next to Scan documents

Point the Camera app at the document you want to scan after opening it

To scan a document, select Tap to scan
Does Android have a built-in QR scanner?
Yes. Android 9 (Android Pie) and Android 10 both come with built-in QR Code readers.
There is no need for an app to scan QR Codes on Android 8 or Oreo.
Conclusion
With the use of QR Codes, anybody can quickly and conveniently make purchases, discover more about a product, exchange information, obtain rewards and discounts, and do a lot more.
So, we hope that our review on the top 5 best barcode scanner app for Android will help you find the suitable one and scan barcodes easily!