A 2023's Beats Fit Pro True Wireless Earbuds Review [Detailed]
Mar 15, 2023 - Views: 380 Share
When the Beats Fit Pro was mistakenly revealed on the day the AirPods 3 were released in 2021, it made quite a stir.
These earbuds are still going strong, and as the sportier version of the Beats Studio Buds, they are packed with some great Apple features.
More information may be found in our Beats Fit Pro True Wireless Earbuds review!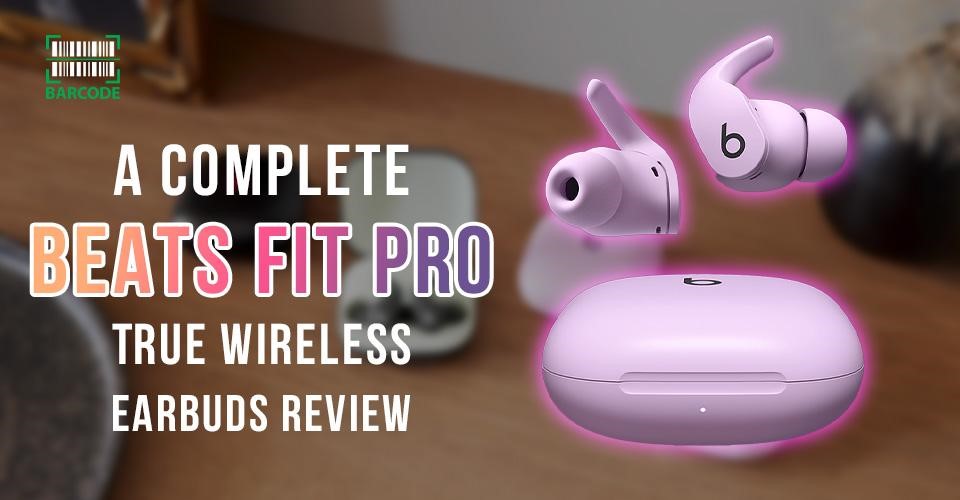 A Beats Fit Pro True review
Who is the Beats Fit Pro for?
Another headset in Beats' line of earphones compatible with iPhone and Android is the Beats Fit Pro.
They are a good option for iPhone owners who seek small workout earbuds that are comfortable to wear and blend in with any setting. 
When linked to an iPhone and equipped with the H1 chip, you may use customized Spatial Audio, access Siri, and more. 
In addition, the Beats Fit Pro functions almost as well on Android as they do on iOS, thus Android users can also use them. 
All that the Fit Pro has to offer, from its comfortable ear wings to the pleasurable bass emphasis, is sure to appeal to athletes of all stripes.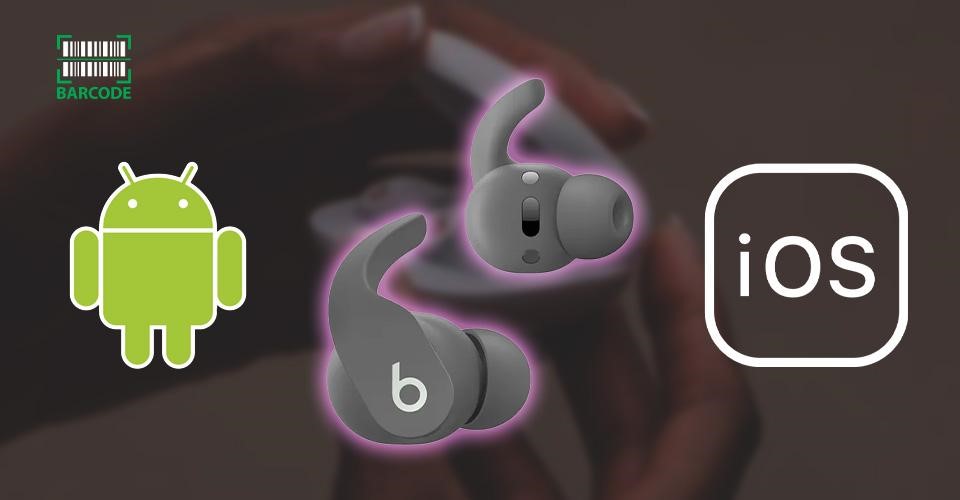 Beats Fit Pro True is suitable for both iOS and Android users
Beats Fit Pro Price And Availability
Beats Fit Pro True Wireless Earbuds release date in the United States was November 1, 2021, and in other markets in January 2022. 
They are available for $199/£199/AU$299.95 through major online retailers like Amazon and Best Buy, as well as straight from Apple Beats.
This puts them marginally cheaper than Apple's AirPods Pro ($249/£249/AU$399).
They come in four different colors: black, stone purple, sage gray, and white. 
A USB-C charging cable, charging case, three pairs of different-sized ear tips, a quick start guide, and a warranty card are included with the purchase.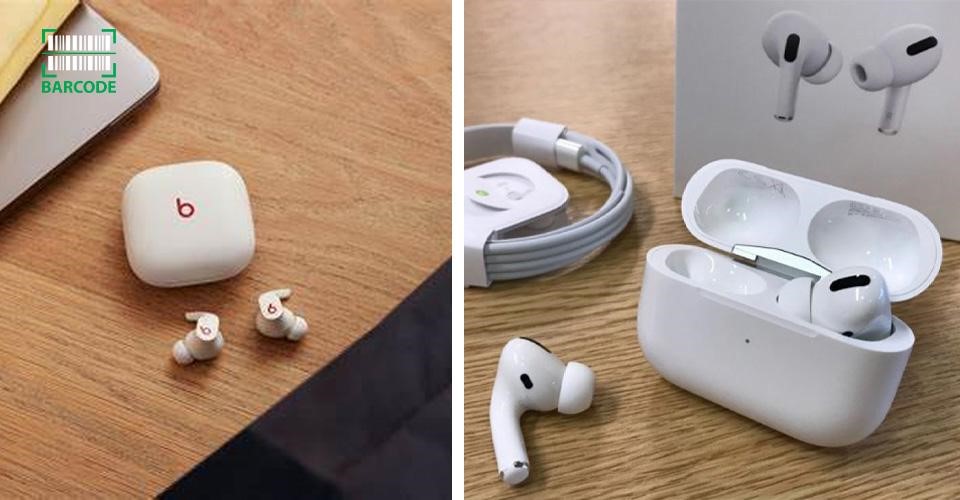 The Beats Fit Pro is cheaper than the AirPods Pro
Beats Fit Pro Design
Put wingtips on the Studio Buds, and you have got the Fit Pro. 
What is most intriguing is that they are permanently attached, meaning there is no way to remove them if they ever require being replaced or washed. 
Fitness enthusiasts would have delighted to have had that option. However, the design is understated and appealing to the ear.
The build quality is excellent as well. 
The buds are not only made of strong materials to endure falls from great heights or contact with harsh surfaces like concrete but they are also IPX4-rated for water and sweat resistance. 
This is similar to what the AirPods Pro, Powerbeats Pro, and Studio Buds offer.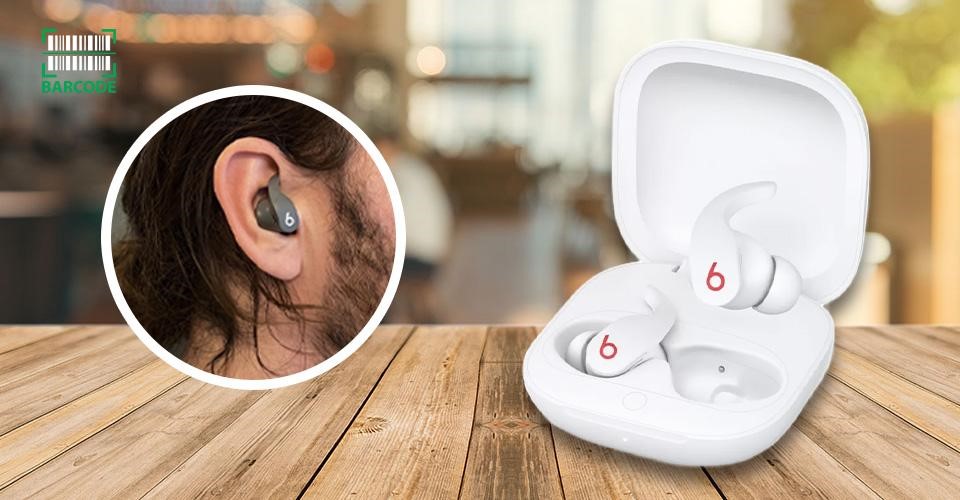 Beats Fit Pro True Wireless Earbuds design
The details are as expected; you can distinguish these buds from a mile away thanks to the famous B logo located directly on the multipurpose button. 
The angled sound port completes the design. The mic is likewise effectively hidden, making the whole appearance clean and sleek. 
Another typical Beats sign is the use of bright colors, with white being a personal preference.
The tiny charging case; however, has to be the most enticing design element. It's a scaled-down version of the massive Powerbeats Pro case.
Everything is still there, including the B logo on the front, the pairing button on the side, and the USB-C charging connector at the rear. 
This case would have been ideal if not for the really fragile lid.
Beats Fit Pro Features
While it is not technically a feature, we do like the ability to choose between four colors for the Beats Fit Pro, as previously stated.
It is available in the conventional Beats Black and Beats White colors, as well as a striking Sage Grey with light green accents and Stone Purple, which is lavender with dark grey accents.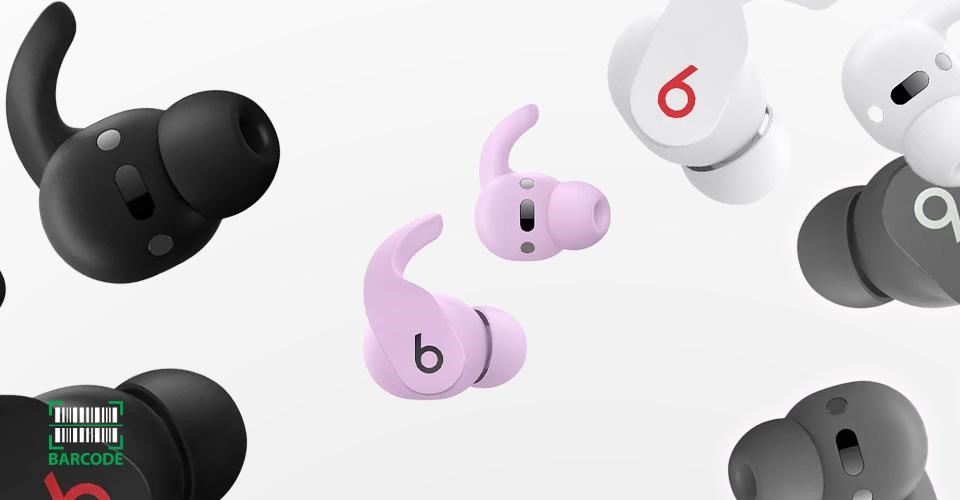 These earbuds are available in four colors
In addition, they also have the H1 chip, which enables users to use hands-free Siri and spatial audio capabilities for Apple TV, Apple Music, and FaceTime.
The earbuds do work with Android devices via the Beats mobile app and Bluetooth 5.0, but the majority of the software benefits associated with the H1 chip remain restricted to Apple devices.
Besides those special features, there are several advanced features accessible to iOS and Android users:
iOS
First, automatic switching allows you to smoothly switch your audio source from one Apple device to another when connected to the same iCloud account. 
Second, Find My integration aids in the recovery of misplaced buds, and Beats has verified that it is working on improving Find My support for proximity view in order to precisely find the Fit Pro when it is nearby.
Additionally, Live Listen can be accessible via the iOS settings to enable the iPhone's microphone and hear noises around you, although the capability appears to be redundant as Transparency mode is available. 
Last but not least, Background Sounds (also known as soundscape mode) can be enabled in the Control Center to play nature sounds and conceal ambient noises around you.
Android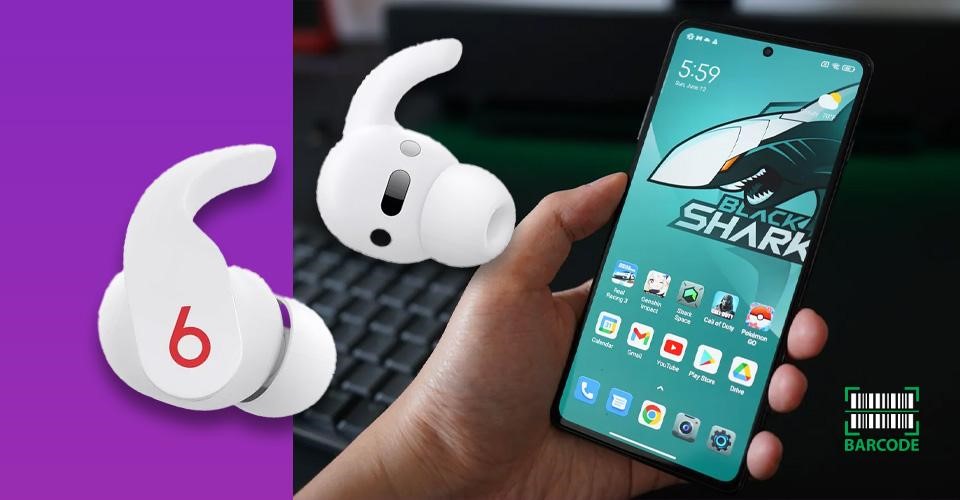 Beats Fit Pro for Android users
Android users may use the Beats app to check the battery levels of each bud, change the listening modes and other settings, enable ANC on one earbud, and do the Eartip Fit Test. 
Galaxy Buds 2 Pro vs Beats Fit Pro: how are they different from each other? Get the answer in Barcode Live!
Beats Fit Pro Audio Quality
Another aspect of our Beats Fit Pro True review is the sound quality.
With each Beats true wireless model, audio quality has improved. When ANC is disabled, the buds enter regular mode, which Beats refers to as Adaptive EQ mode. 
It is unclear whether this is the same technology used in the AirPods Pro, but apparently modulates frequencies in real time to help you hear music more clearly.
As you listen to music with the Beats Fit Pro, you can dynamically modify the audio mix as you move your head, bringing you a concert-like experience anywhere.
It is because of how Beats are tuned and Apple's H1 wireless chip—but the newly-designed driver inside the earphones contributes to a slightly bigger soundstage than prior Beats earbuds.
Notably, thousands of Dolby Atmos-mixed music are available on Apple Music, delivering a multidimensional audio experience on true wireless earbuds that sound fantastic.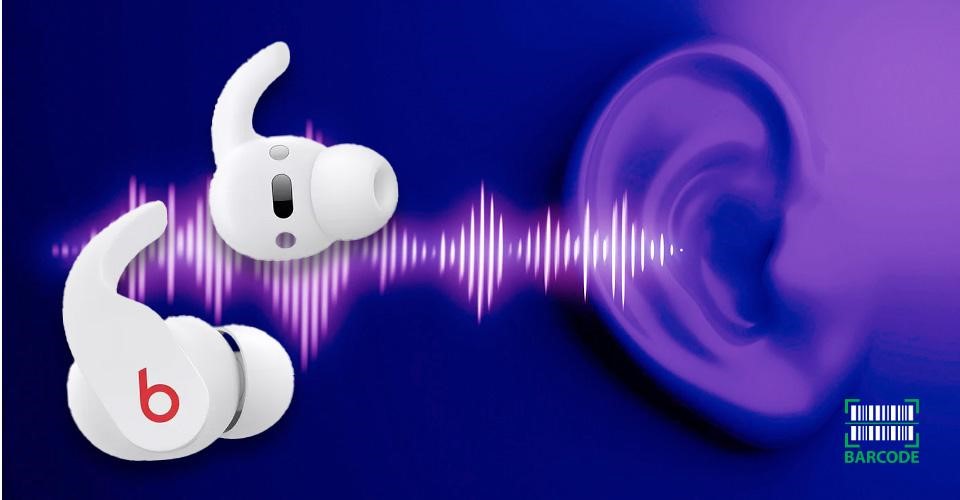 The sound performance of the Beats Fit Pro
In terms of call quality, the Beats Fit Pro uses five of the six microphones to accurately depict your voice to your recipient, and the results are generally positive. 
Those we spoke with stated we sounded clear, however, the volume was slightly lower than when we utilized the speakerphone.
That means these earphones are unlikely to be suitable for company professionals who require crystal-clear audio in their calls.
Yet, they would be just adequate for someone who only takes the occasional call or two on their headphones.
Beats Fit Pro Controls and Digital Assistant
Unlike the Apple AirPods Pro - White and Apple AirPods (3rd generation), you can control playback and incoming calls by pressing a button on each Beats Fit Pro bud. 
By default, the press-and-hold action switches between listening modes, yet you can change this in the iOS Settings app or Beats app to adjust the volume instead.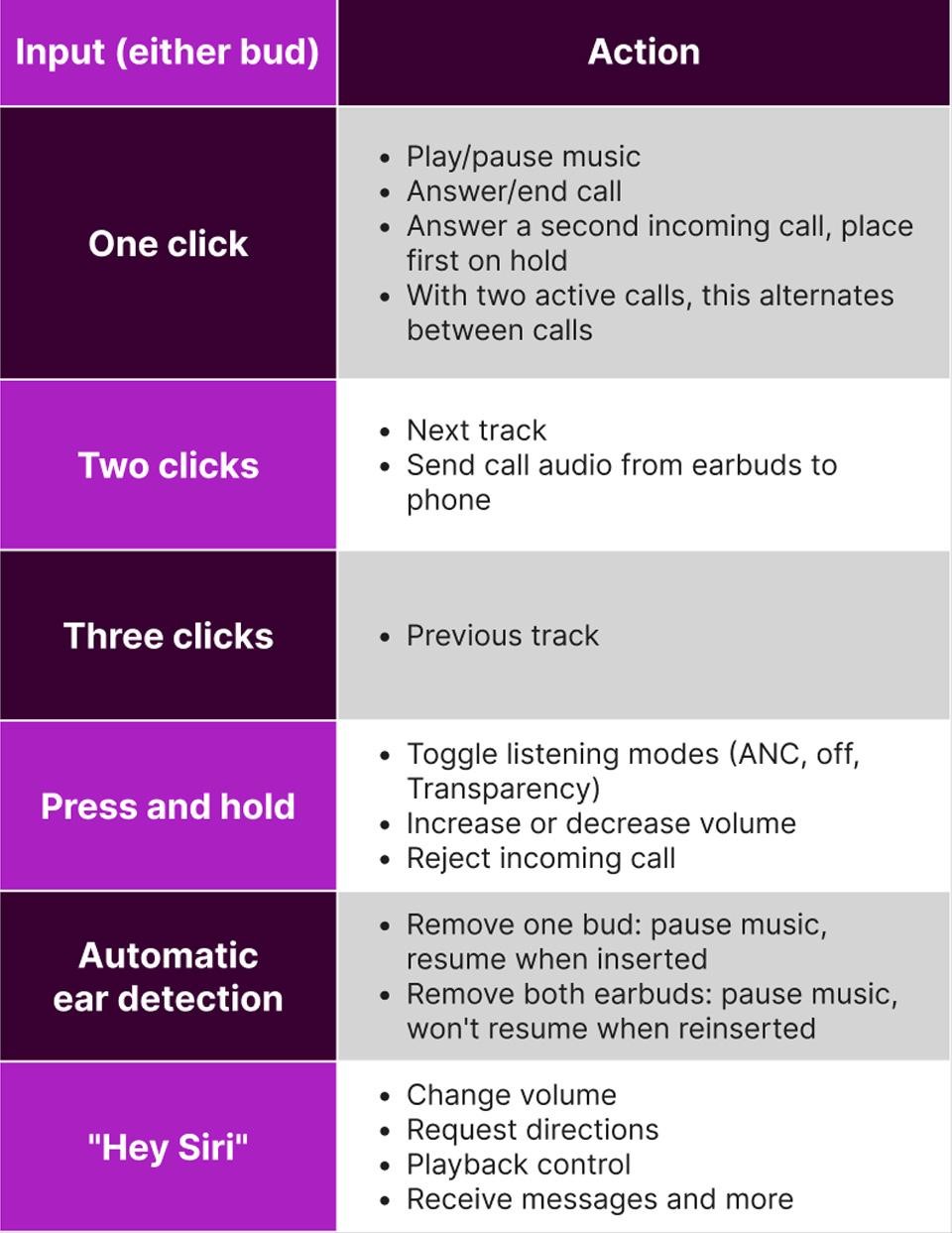 Beats Fit Pro True review: Controls and digital assistants
These buds are also compatible with Google Assistant and Bixby. 
If paired with an Android device, you must manually enable the feature. This is accomplished by assigning the feature to the Beats app's long-press gesture.
Luckily, both assistants are quite functional, while the iOS experience is unrivaled.
Beats Fit Pro Battery Life and Charging Case
The Beats Fit Pro can officially last up to 6 hours with ANC enabled, and the case provides a further three charge cycles (18 hours) for a total battery life of 24 hours. 
Fast-fuel charging is also available, providing 1 hour of use after a 5-minute charge.
That is about an hour and a half longer than the AirPods Pro and a big improvement over Apple's flagship true wireless earphones.
With ANC switched off, the Fit Pro will last even longer—though if you use them for conversing rather than listening to music, the battery life will be slightly shorter.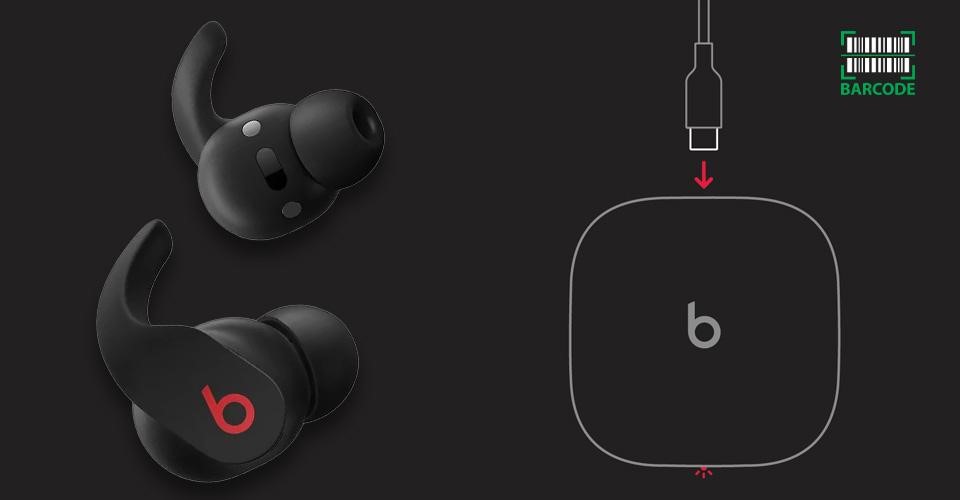 Beats Fit Pro comes with no wireless charging
When it comes to the Beats Fit Pro True Wireless Earbuds vs Airpods Pro 2, the Fit Pro does not offer wireless charging like the AirPods Pro, which is one big letdown in terms of battery life.
If you have a spare USB-C-to-USB-C cable, you may wish to use it instead of the one provided by Beats.
Should You Buy the Beats Fit Pro?
Beats and Apple have made progress with the Beats Fit Pro, which fits comfortably and offers a great bass-boosted sound. 
You can obtain a headset that functions as well on Android and iOS if you purchase a solid set and avoid the ANC problems. 
It's impressive how effectively the automatic play/pause function works, and athletes with short attention spans will appreciate the fast charging. 
This set of Beats will make everyone who desires a stylish pair of little earbuds very happy.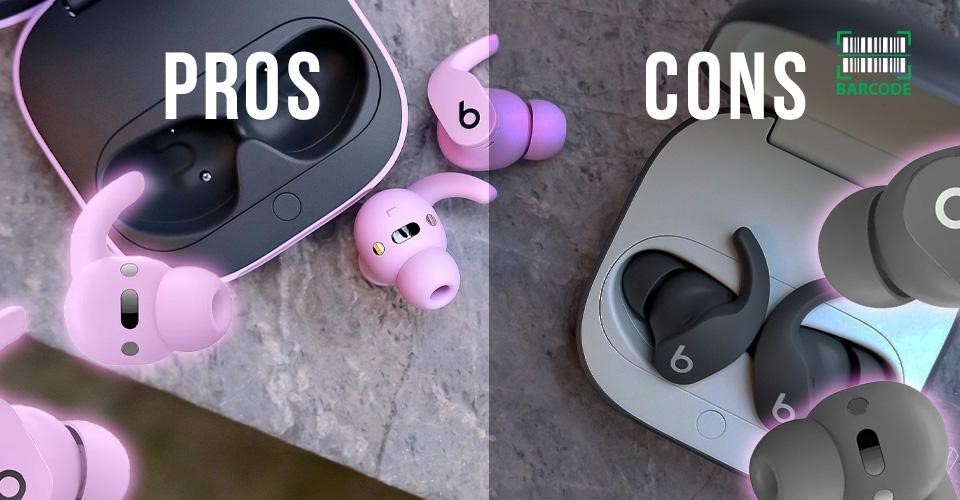 Beats Fit Pro True Wireless Earbuds have both pros and cons
Even yet, there are certain issues with the Fit Pro. 
These earphones will cost you $199, which is occasionally more expensive than the AirPods Pro and unquestionably more expensive than competing workout earbuds. 
Also, the noise cancellation issue, while significant, does not seem to affect everyone. 
The Beats Fit Pro is a further effort by Beats to broaden its target market and is designed to help those who switch between iOS and Android smartphones.
To find out which one is better: Beats Fit Pro vs Airpods Pro 2, have a look at our another post!
Is the Beats Fit Pro Good For Working Out?
The Fit Pro earphones have an ergonomic form and an IPX4 water-resistance rating to hold them in place during any exercise routine. 
If worn properly, the Beats Fit Pro stays in place even when you ride your bike over unattended potholes or fall off an indoor climbing wall. 
Nevertheless, you should use the Beats Fit Pro headphones at your own risk because they are not dust-resistant.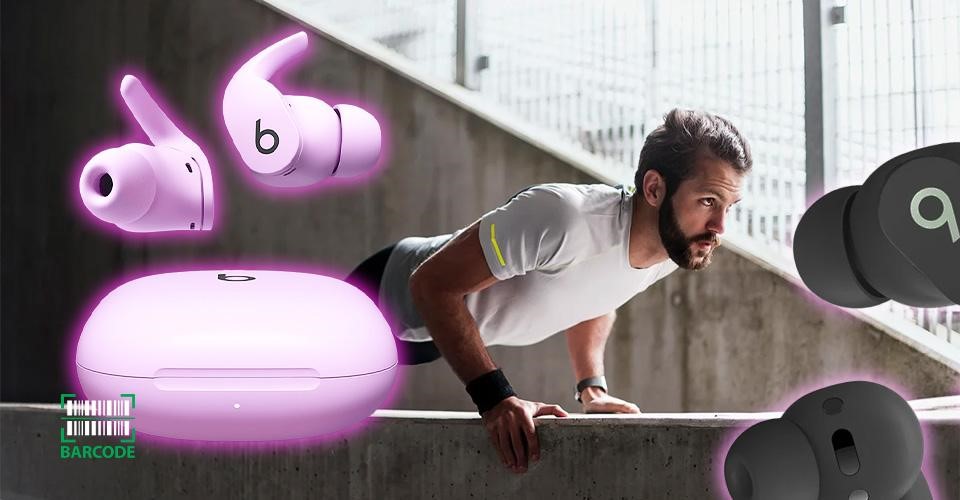 You can use Beats Fit Pro True when working out
Frequently Asked Questions (FAQs)
1. How to fix the Beats Fit Pro True Earbuds when the ANC is not working?
Even while Apple is renowned for its design, several of its selections are obviously user-hostile.
The Beats Updater app was depreciated by Apple in this scenario, but nothing was substituted for it.
Only when you use the Beats app on your iOS or Android device will you be able to update these earbuds past their original factory version (4B58) to the most recent iteration (4B65).
2. Do Beats Fit Pro require an app?
You may pair the Beats Fit Pro with your device without downloading the Beats app.
But, if you want to obtain firmware upgrades and alter your listening experience, you should download the Android app.
The Beats Fit Pro will instantly integrate into your iPhone if you own one using the Settings app.
3. Do Beats damage your ears?
Of course. Your hearing can definitely be harmed by wearing headphones and earbuds, just like it can be harmed by exposure to any loud noise.
Conclusion
The Fit Pro is a no-brainer for gym fanatics who like their iPhones, and it performs better for workouts than the AirPods Pro. Also, casual listeners who want something flashier but still terrific sounding may prefer it to the AirPods Pro, particularly since it offers equally good ANC, a longer battery life, and a more stable fit for a lesser price.
We hope our post on the Beats Fit Pro True Wireless Earbuds review has provided you with the necessary information you are looking for. Keep visiting Barcode Live for further helpful posts!