Apple Airpods Pro - White 1st vs 2nd Gen Comparison
Jan 17, 2023 - Views: 717 Share
ANC, isolation, and many other important features were added to the AirPods series by the AirPods Pro.
But the debut of the Apple Airpods Pro - White first-generation model was over three years ago.
How do the AirPods Pro (2nd generation) compare to the AirPods Pro (1st generation)?
Read on for a full comparison!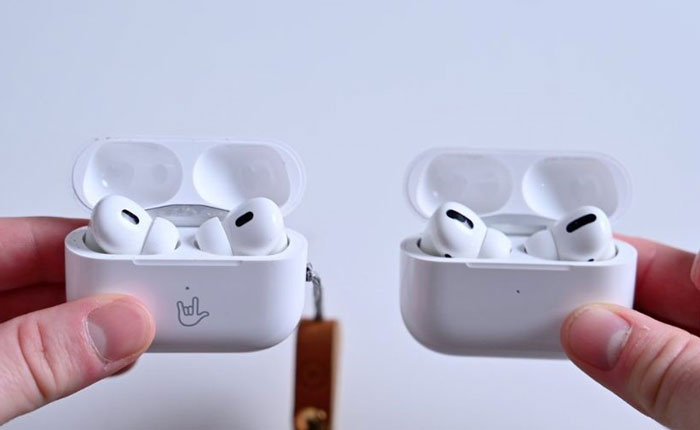 Apple Airpods Pro - White gen 1 vs gen 2
Design
The second-generation AirPods Pro case is mostly unchanged from the first-generation in terms of appearance. 
They have stems that extend downward from little, oval-like ends where the ear tips attach.
Yet, the second version's case weighs 1.79 grams as opposed to 1.61 grams for the first version. 
This is because the lanyard anchor, which is now on the right side, has more metal in it.
There is only one color option, which is the Apple Airpods Pro - White.
Features
Thanks in part to the H2 chip, AirPods Pro Gen 2 offers up to two times more active noise cancellation. 
A redesigned driver and enhanced acoustic algorithms further assist ANC in reducing unwanted noise.
The audio quality has improved thanks to the upgraded drivers as well. Broader frequency range audio is crisper and the bass is deeper.
With Adaptive Transparency, loud noises can be automatically reduced and minimized up to 48,000 times per second.
When a siren, power tool, or other abrupt loud noise is close, it will still let the noise from your surroundings pass through but will turn down the volume.
Force Stems are used to provide physical controls in both AirPods Pro models. 
You squeeze them to answer and finish conversations, play and pause music, or switch between Active Noise Cancellation (ANC) and Adaptive Transparency by holding them down.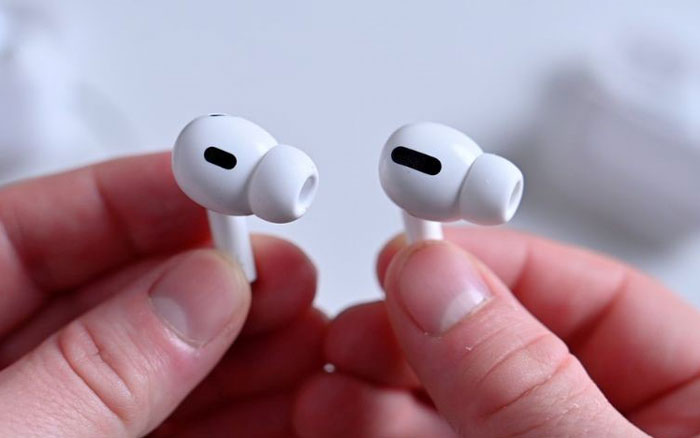 AirPods Pro Gen 2 comes with an H2 chip
Battery Life
With ANC on, the AirPods Pro's battery life has improved, offering up to 6 hours of listening time on a single charge. 
With Head Tracking and Spatial Audio turned on, however, that time decreases to 5.5 hours. 
Up to 4.5 hours of listening time could be obtained from a single charge on the first generation.
Microphone
Both Apple AirPods Pro models sound quite comparable and feature respectable microphones for a pair of truly wireless earphones. 
In ideal circumstances, the AirPods Pro (2nd generation) is somewhat louder and sounds slightly clearer. 
Although neither performs particularly well, the newer model does reject external noise a little bit better.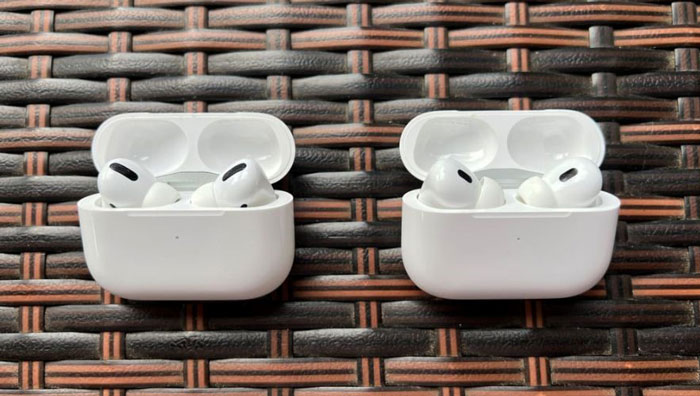 The 2nd model has a better microphone
What Should You Buy: Apple Airpods Pro - White 1st vs 2nd Gen?
Purchasing the most recent products is usually a great choice for first-time purchasers who aren't concerned about their budget. 
The Apple AirPods Pro (2nd generation) is clearly the superior option.
It costs the same as its predecessor and has marginally greater battery life and noise cancellation.
If you are interested in these products, read the full review of Apple Airpods Pro - White 190199247000 in Barcode Live. Here we'll discuss in detail its benefits, outstanding features, and how to connect.
Conclusion
At last, owners of the first-generation AirPods Pro might not find enough innovation in the second version to necessitate an upgrade. But there are more reasons to get the most recent and greatest model if you're considering the Apple Airpods Pro - White as your next piece of personal audio equipment.