Coca-Cola has stood the test of time thanks to its fantastic flavor. 
The crisp, reviving flavor of 750 ml Coke, the delectable soda you know and love, is unmatched by anything else, regardless of what you want to name it.
The barcode for Coke is 8901764012273, and below is some information you should know about this product and whether "Is Coca-Cola good for you?".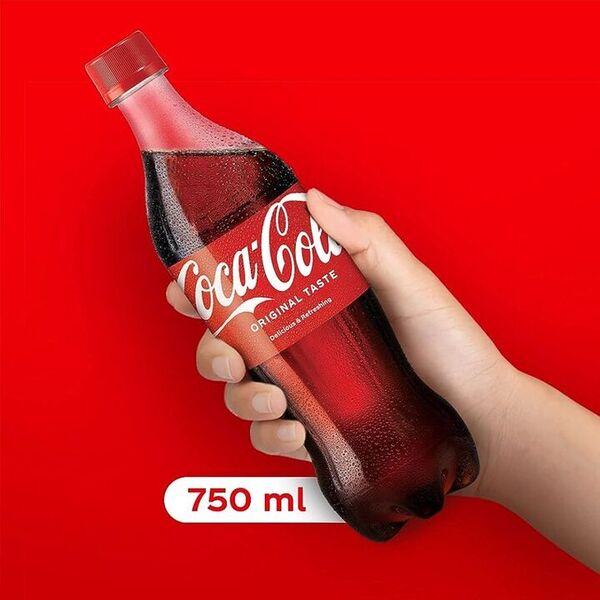 Is Coke good for your health?
About Manufacturer
The Coca-Cola Company is a global American beverage company that was established in 1892 and is best known for being the manufacturer of Coca-Cola. 
The Coca-Cola Company also produces, sells, and markets alcoholic beverages as well as other non-alcoholic beverage concentrates and syrups.
The stock of the corporation is traded on the NYSE and is represented in the DJIA, S&P 500, and S&P 100 indexes.
In Q3 2022, Coke's adjusted net sales increased 10% to $11.05 billion, exceeding predictions of $10.52 billion.
Additionally, its organic revenue increased by 16% as a result of increasing prices throughout Coke's portfolio.

Coca Cola manufacturer
See more: Pepsi 12 pack barcode
Ingredients
Carbonated Water, Sugar, Caramel Color, Acidifier: Phosphoric Acid, Natural Cola Flavors, Caffeine.
Nutrition Facts
| | |
| --- | --- |
|    Serving size |    per 100ml |
|    Calories |    42 kcal |
|    Total Fat  |    0g |
|    Total Carbohydrate  |    10.6g |
|        Total Sugars  |    10.6g |
|    Protein  |    0g |
|        Sodium |    <10mg |
|        Caffeine |    10mg |
You can try other products of Coca-cola such as pineapple Coca Cola, watermelon Coca-Cola, Coca Cola zero sugar….
Each type will have a little bit of nutrition facts.