10 Best Recipes With Coca-Cola, From Cake To Burger
Mar 07, 2023 - Views: 394 Share
Unless you are from the South, it may seem strange to look for recipes with Coca-Cola, but the sugary soda is an excellent ingredient for moist cakes and other desserts.
What's the Coca-Cola recipe? These 10 followings will make you appreciate the beverage in a whole new way!
Open a can of Coke and prepare for a fun kitchen experiment right now!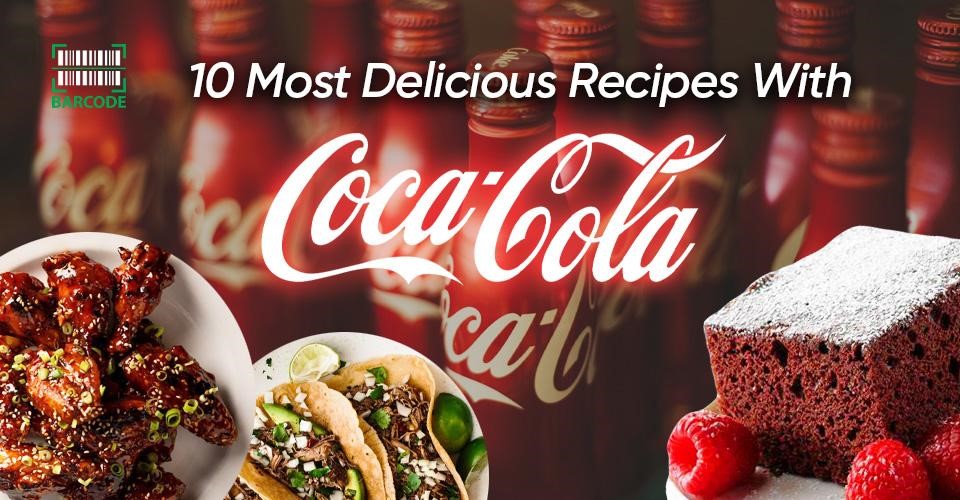 Best recipes with Coke
Coca-Cola Cake
Besides using Coca-Cola 750Ml as a beverage, why not use it to make a cake?
The Coca-Cola in the cake batter makes it fudgy and moist, meanwhile, the frosting on top is rich, chocolatey, and infused with Cola flavor. 
This dessert is ideal for any occasion, such as a birthday party or to celebrate your kid receiving an A on a dreaded math test!
Ingredients
Cake:
2 eggs

2 cups flour

1/2 tsp salt

2 cups sugar

1 tsp baking soda

1/2 cup buttermilk

1 cup Coca-Cola

1/4 cup cocoa powder

1/2 cup butter

1 tsp vanilla extract
Frosting:
1/2 cup butter

1/2 cup Coca-Cola

1/4 cup cocoa powder

4 cups powdered sugar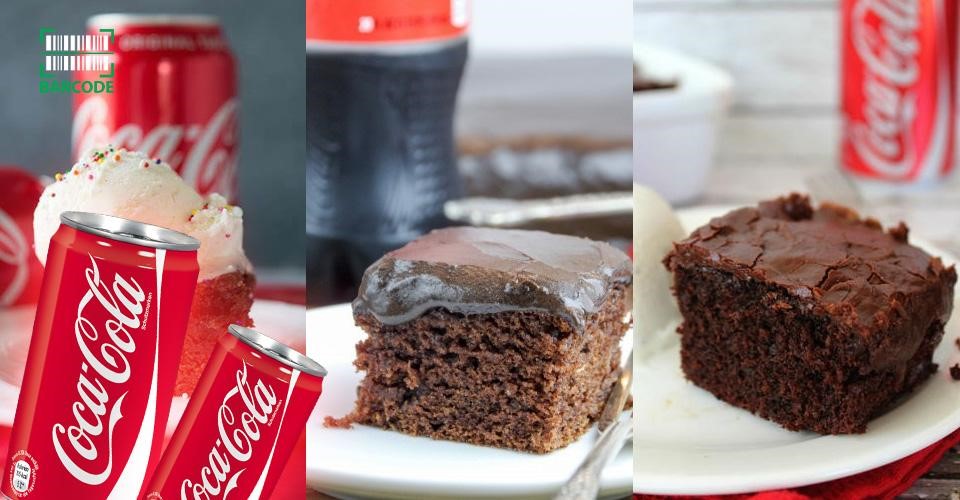 Coca-Cola Cake
Recipe
Melt the butter and add the Coca-Cola. Whisk cocoa powder

Mix in the buttermilk mixture.

Bake the cake mixture in a greased pan for 40-45 minutes.

To make the frosting, cook the Coca-Cola for about 10 minutes on low heat, or until the soda has shrunk by half. Whisk in the butter and cocoa powder until blended.

Pour into a powdered sugar bowl and whisk.

Allow the cake to cool before spreading the frosting on top. It's fine if the cake is still slightly warm! That is the traditional method for making this cake.
Barbacoa Tacos
This recipe goes well with Coca-Cola as it is a delectable way to kick off your next taco night! Barbacoa tacos are juicy, flavorful, and easy to make in the slow cooker. 
Simply place the barbacoa on a plate and serve it family-style with your favorite taco toppings.
Ingredients
1 guajillo pepper

1 pasilla pepper

1 garlic clove

4 tomatoes

1/2 onion

2 lb. lamb skirt

1 lb tortillas

2 pieces of maguey leaves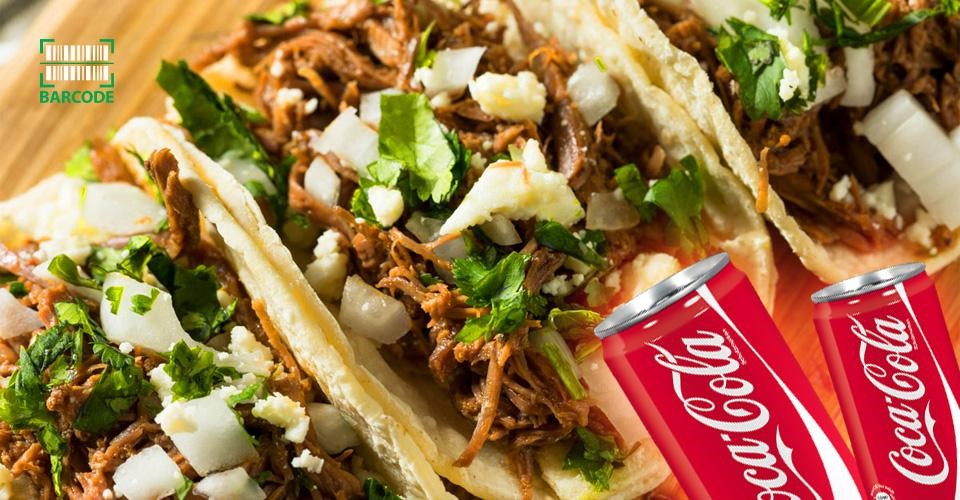 Barbacoa Tacos
Recipe
Chop the meat into chunks and season with pepper and salt. Place it between the maguey leaves in a baking dish. Then, bake for 2 hours at 300°F.

Roast the chilies, garlic, tomato, and onion before blending.

Serve the meat on the tortilla, dipped in salsas, and accompanied by a refreshing cold Coca-Cola.  
Crock-Pot Ham with Cola Glaze
A Crock Pot Ham with Cola Glaze is a traditional Southern dinner recipe that can feed a large number. 
The moist, flavorful slow-cooked ham is warmed and basted with a sweet, spiced glaze made of brown sugar, mustard, and Coke!
Ingredients
Bone-in fully cooked ham (about 8-9 pounds)

1 can of Coke

Dijon mustard

Brown sugar

Garlic

Cinnamon and cloves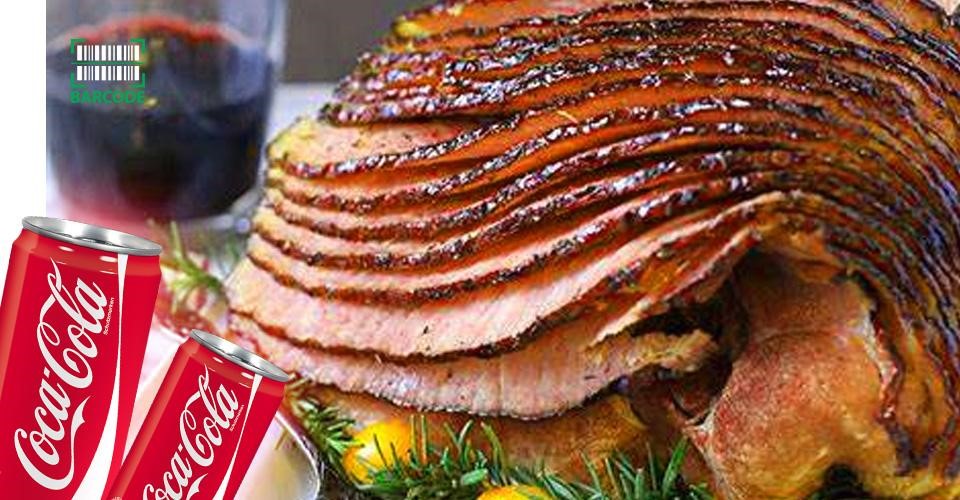 Crock-Pot Ham with Cola Glaze
Recipe
Place the ham in a large slow cooker first.

Combine Coke, brown sugar, garlic, mustard, cinnamon, and cloves to make the glaze. Remove the garlic cloves after the glaze has simmered and reduced for about 20 minutes.

Cook the ham on LOW for 3-4 hours, or until warmed through. Guarantee to baste the ham with the glaze every hour or so to give it great flavor and retain the meat moist!

Once the ham is done, transfer it to a serving platter and heat the glaze in a saucepan over medium heat.

You may thicken the juices with cornstarch and serve the thickened Cola glaze with the meat. It is an ideal finishing touch for your holiday table!
Cola Hot Wings
These delectable wings are so simple to make and are perfect for any occasion, from summer cookouts to autumn tailgates.
It has been defined as a dish with sweet and sour flavor elements, with the Cola imparting a rich flavor to the chicken meat.
Ingredients
3 pounds of chicken wings

1 cup Louisiana-style hot sauce

1 tablespoon soy sauce

1 can (12 ounces) Cola

1/4 teaspoon pepper

1/4 teaspoon cayenne pepper

Blue cheese salad dressing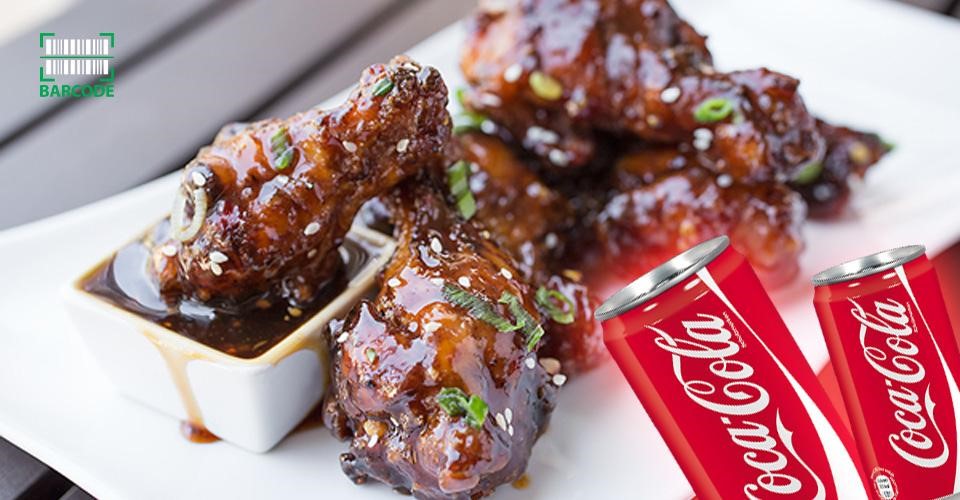 Cola Hot Wings
Recipe
Remove the wing tip sections and cut the chicken wings into three sections. 

Mix the Cola, hot sauce, soy sauce, cayenne pepper, and pepper in a small mixing bowl.

Use a drip pan to prepare the grill for indirect heat.

Cover and grill chicken wings on an oiled rack over indirect medium heat for 10 minutes. Grill for 30-40 minutes more, turning occasionally and basting with sauce regularly, until wings are excellently glazed. 

Finally, serve with salad dressing.
Do you get a diet Coke but hate its taste? Read our post on "how to make diet Coke taste like regular Coke?" for some interesting ideas!
Coca-Cola Tres Leches Cake
With three favorite flavors (tres leches, Coca-Cola, and chocolate), it's difficult to go wrong with this dessert. 
Consider making recipes with Cola, such as this delectable Coca-Cola Tres Leches Cake, to add a fun twist to your sweets. It is like cake, but with caffeine!
Ingredients
1 box Devil's Food Cake Mix

1¼ cups Coca-Cola or Cherry Coca-Cola

1 tbsp vegetable oil

4 large eggs

1 cup condensed milk sweetened

2/3 cup evaporated milk

2/3  cup heavy cream

1 cup Coca-Cola or Cherry Coca Cola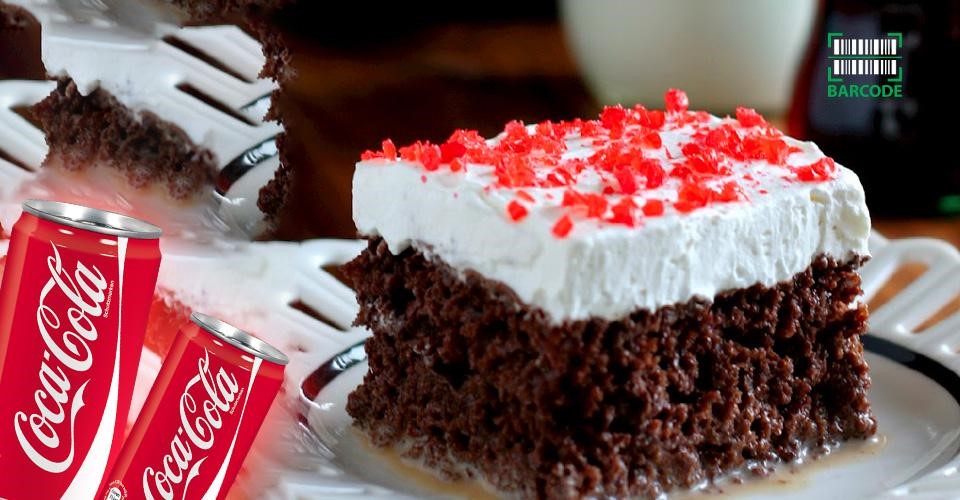 Coca-Cola Tres Leches Cake
Recipe
Preheat the oven to 350°F. Blend cake mix, Coca-Cola, eggs, and vegetable oil in a large mixing bowl.

Next, blend the ingredients in an electric mixer on low speed for 30 seconds, increase to medium, and blend for 2 minutes. Pour mixture into a greased 13x9 baking dish and spread evenly. 

30 to 35 minutes of baking time, or until a toothpick inserted in the center of the cake comes out clean. After removing the cake from the oven, allow it to cool for five minutes.

In the meantime, whisk together the sweetened, condensed, evaporated, and heavy cream in a medium mixing bowl. Mix in 1 cup of Coca-Cola until combined.

With a long tinned fork, poke holes every 1/2-1" in the cake. Pour the Coca-Cola milk mixture evenly over the entire cake. Let the cake rest at room temperature for 30 minutes, uncovered. Refrigerate for at least 1 hour until the cake has cooled down and most of the milk mixture has been absorbed.

Whip the heavy cream in a mixing bowl with an electric mixer until soft peaks form. 

Spread the cooled cake with an even layer of sweetened whipped cream. Optional sprinkles or crushed lollipops can be sprinkled on top of the frosted cake.
Cherry Vanilla Dirty Coke
Instead of rum and Coke, try out this simple cocktail. When the temperature rises, a simple and refreshing drink is just what you need. 
Your favorite soda just got a major upgrade thanks to Grenadine, vodka, and vanilla extract.
Ingredients
12 oz Cola

1 tsp vanilla extract

2 tsp Grenadine

1 oz vodka

Ice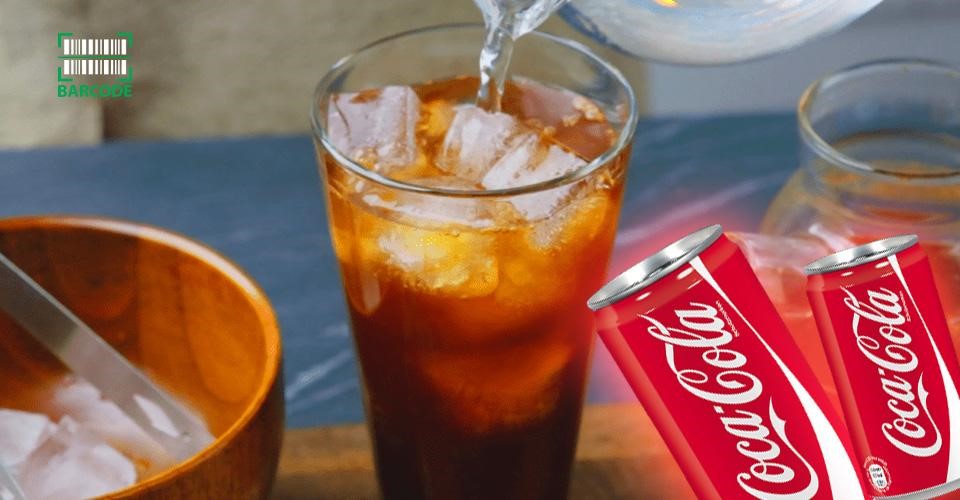 Cherry Vanilla Dirty Coke
Recipe
Stir together the vanilla, vodka, and grenadine in the bottom of a glass. 

Fill the glass halfway with ice, then add the Cola and stir.
Cola Burgers
Cola Burgers are a fun twist on a classic burger. The flavor of the ground beef is enhanced by the unusual combination of Cola and French salad dressing. 
A Cola basting sauce and French dressing offer your burger a perfectly grilled flavor!
Ingredients
1 cup Cola

1/3 cup barbecue sauce

1/3 cup finely chopped onion

2 teaspoons hoisin sauce

1/8 tsp salt

1 garlic clove, minced

1/8 tsp crushed red pepper flakes

1/8 tsp pepper

6 1-1/2-pound chicken thighs without the bones or the skin

Hot cooked rice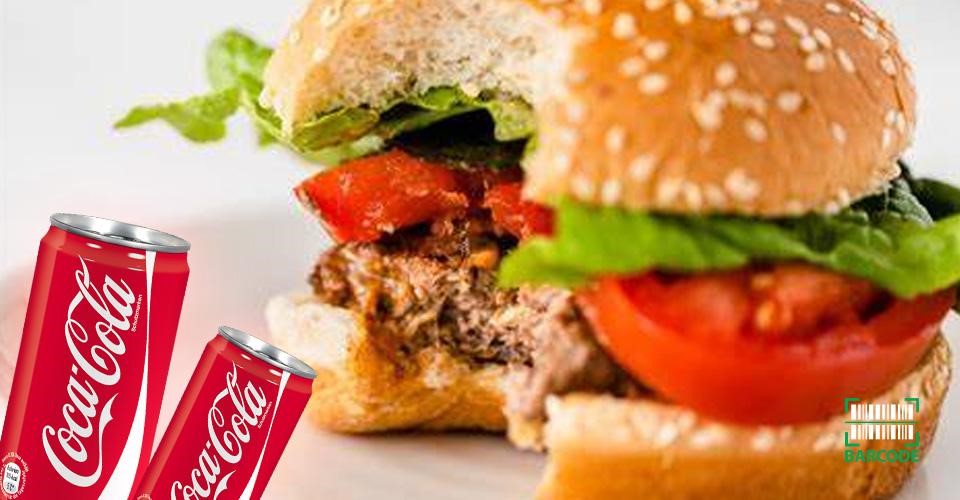 Cola Burgers
Recipe
Bring the first 8 ingredients to a boil in a small saucepan. 

Reduce heat to low and cook, uncovered, for 10-15 minutes, or until mildly thickened, stirring occasionally. Set aside 3/4 cup for serving.

Covered, grill chicken over medium heat or broil 4 in. from heat until a thermometer reads 165°, 5-7 minutes per side, basting sometimes with remaining sauce during the last 5 minutes of cooking. 

Serve the chicken with the reserved sauce and rice.
Read next: Do watermelon cause diarrhea?
Slow-Cooked Ham
With this no-fuss recipe, slow cooker ham is juicy and delicious, making it ideal for holiday meals. 
Brown sugar and a bone-in picnic ham are the only ingredients required.
Ingredients
1/2 cup packed brown sugar

1 tsp prepared horseradish

1 tsp ground mustard

2 tsp plus 1/4 cup Cola, divided

1 thoroughly cooked, half-cut boneless ham (5 to 6 pounds).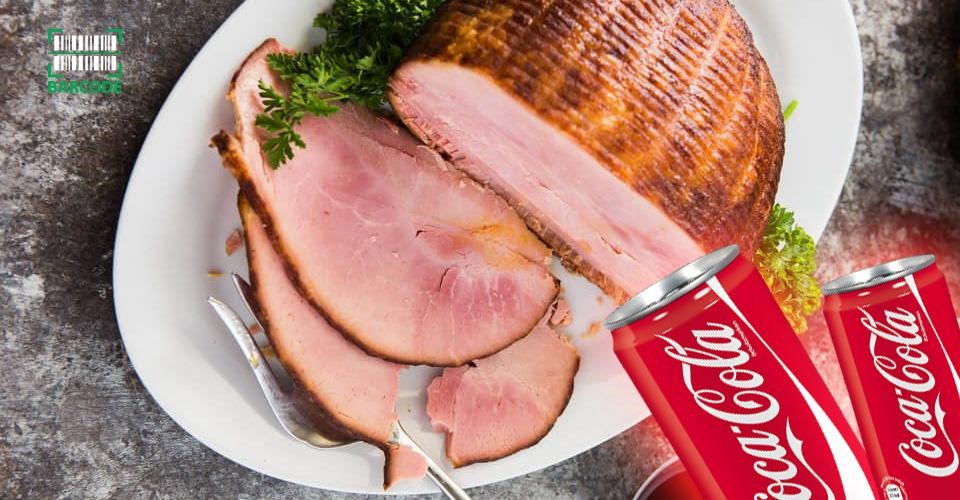 Slow-Cooked Ham
Recipe
Combine the mustard, brown sugar, horseradish, and 2 tbsp of Cola in a small bowl. Rub over the ham. 

Transfer to a 5-qt slow cooker; pour in the remaining Cola. 

Cook on low for 6-8 hours, or until a thermometer reads 140°.
Coca-Cola Jello Salad with Cherries
Jello salad is among the most retro dishes available, and adding Cola to it makes this recipe even more vintage.
Cherry flavor, tons of fruit, Coke, and that luscious cream cheese whipped topping… It is so delicious!
Ingredients
1 cup regular Coca-Cola

1 6-oz box cherry-flavored Jello, not sugar-free

1 14.5-oz can red tart pitted cherries in water

1 cup boiling water

1 8-oz can crushed pineapple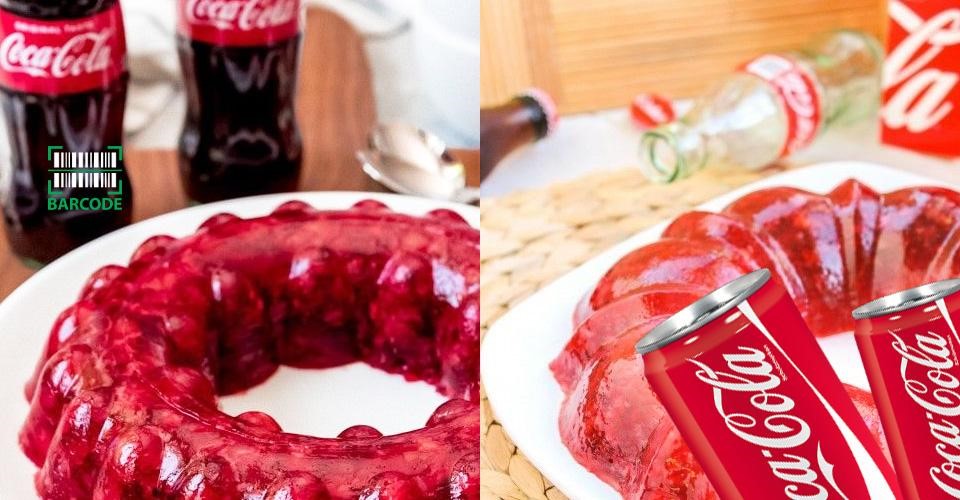 Coca-Cola Jello Salad with Cherries
Recipe
Fill a saucepan halfway with water and bring it to a boil. Place the Jello package in a large mixing bowl. 

Once the water starts to boil, pour one cup of it over the jello and stir until dissolved. Incorporate Coca-Cola.

Refrigerate the mixture for 45 minutes, or until it is partially firm. Every 10 minutes or so, stir the jello.

Whereas, combine the cherries in a food processor or blender. Pulse in one-second intervals, about 3-5 times, until the cherries are chopped but not blended.

When the Jello combination has thickened, stir in the chopped cherries and juice, as well as the pineapple and juice. Fill a jello mold, bowl, bundt pan, or 2-quart casserole dish halfway with the mixture. 

Cover tightly and place in the refrigerator for at least 4 hours before serving. Invert the salad from the mold onto a serving platter.
Three-Ingredient Pulled Pork
This tangy, fruity 3-ingredient pulled pork tastes like old-fashioned southern home cooking, but without the all-day waiting.
The pork is always juicy and moist, with a subtle sweetness that is unrivaled!
Ingredients
3-4 lb Pork Sirloin Roast

1 large red onion cut into 8s

2 cans Coca Cola

1 tsp salt and pepper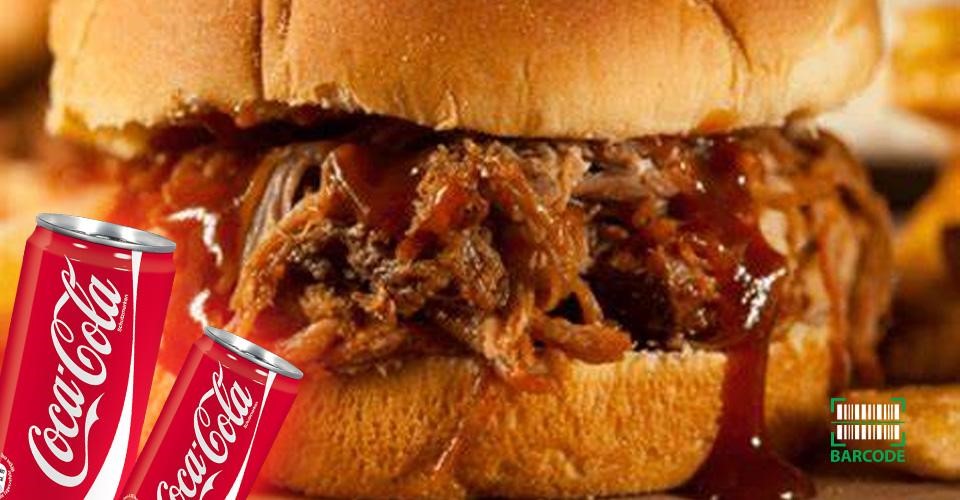 Three-Ingredient Pulled Pork
Recipe
Coat the bottom of a slow cooker with cooking spray and place the pork roast. 

After that, wrap the pork in onion slices. Pour two cans of Coca-Cola over the pork. Sprinkle plenty of salt and pepper on the pork.

Place the lid on the crock pot and set the temperature to low for 8 hours.

Then, take the lid off for 1/2 an hour and remove the roast from the crock pot, put it in a bowl, and shred it with two forks to desired consistency.
Frequently Asked Questions (FAQs)
1. Can I cook with Coca-Cola?
Yes, Cola can be used in cooking. For years, it has been a component of southern cooking, especially in marinades and sauces for pork and beef.
Its sweet acidity can aid in the tenderization of meat, making it an excellent addition to a long slow brine.
2. What happens if you boil Coca-Cola?
Coca-Cola gradually thickens when boiled due to the evaporation of the drink's water. When most of the water has evaporated, the sugar starts to burn.
If you boil orange juice or any other sugary liquid long enough, you'll get a similar effect.
Why do people put Coke on chicken?
Coke is commonly used in chicken and steak marinades to impart a sweet and acidic flavor to the meat.
Furthermore, the acidity tenderizes the meat as well as allows the meat to sit in the marinade for extended periods of time, softens and flavors it.
The Bottom Line
Aside from being a well-known soft drink brand, Coke may also be used as a "secret" ingredient in a variety of dishes. Indeed, cooking with Cola is a fun activity for lazy Sunday afternoons and a fantastic way to use up leftover flat Cola.
This article includes several tried and tested recipes with Coca-Cola. Once you start cooking with Coke, you'll undoubtedly discover many more ways to enjoy incorporating it into your meals!