Why Kim Kardashian is sold out for SKKN by Kim on QR codes?
Dec 21, 2022 - Views: 563 Share
85% of the global economy is conducted offline.
Business empires created in the digital era might spread into the offline sector to quicken growth.
The Kardashian family agrees that real-world events are where the important moments and the experiences you'll remember the most take place.
That is why she is using QR codes in a new Skunk by Kim skincare advertisement. 
She took this decision in collaboration with the tech company Flowcode in the hopes that it will improve consumer engagement for her six-month-old brand.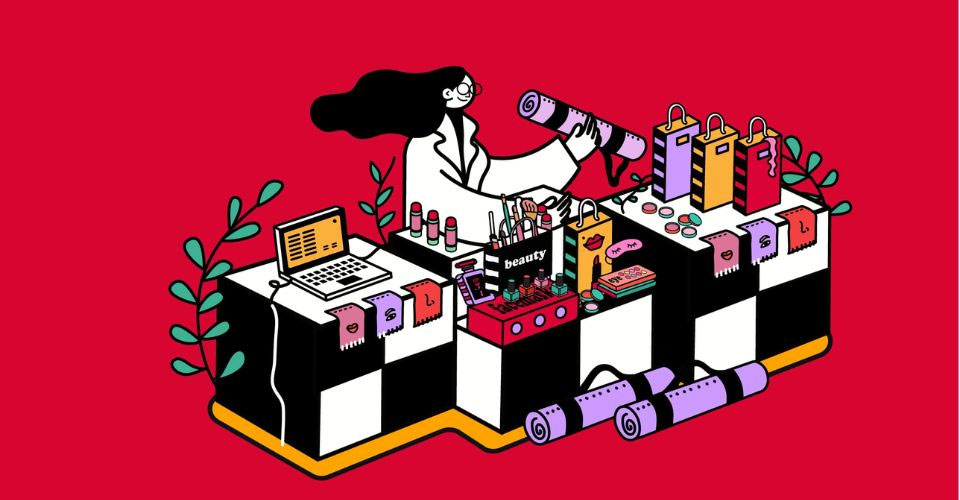 Kim uses QR codes on her skincare brand's ad
In addition, Kardashian will keep promoting her new brand on social media to her organic fan following.
At the same time, the 30-second Skunks of the Kardashians by Kim advertisement made its debut this month on a variety of platforms, all of which will have QR codes made possible by Flocode.
Previously, it was said that Kim tapped Flowcode to help Kim promote her cutting-edge skincare line by:
Utilizing Flowcode's first-to-market TV Tool, market-leading analytics package, and highly designed created for TV QR codes in a national TV campaign to boost CRM capture, track real-time metrics, and encourage sales.

Generating unique, branded Flowcode QR codes for use at pop-ups to entice customers to register for the SKKN BY KIM community and receive benefits like early access to new launches.

Utilizing unique, branded Flowcodes, the SKKN BY KIM Christmas pop-up at Westfield Century City and Westfield DOOH placements at the Century City, Culver City, and Topanga malls were featured in LA.
Women between the ages of 18 and 55 who are interested in skin care, beauty, and fashion are the brand's target market for this QR code campaign.
You may also like:
UnionPay QR Code Payments Are First To Be Taken To Europe