[SHOCK] Bar Code Tattoo For Payment: A True Story In Taiwan
Dec 13, 2022 - Views: 865 Share
In the age of cashless transactions, QR codes, barcodes, and UPI apps are becoming more prevalent.
But have you ever heard about a bar code tattoo that can be utilized to scan and pay?
It seems to be unbelievable but an unnamed person recently shared a picture of his barcode tattoo on the Taiwanese social media platform Dcard.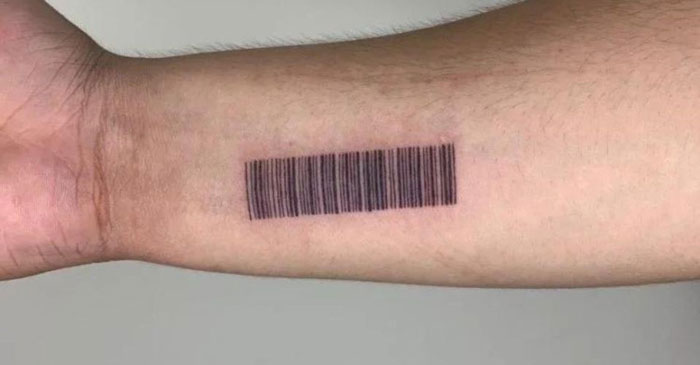 A Taiwan man decided to create a tattoo for cashless payment
The man explained in a video uploaded to Dcard that he had been considering getting a tattoo for a while and intended to do something special with it.
While contemplating how annoying it was to continually have to take out a smartphone to make purchases, the idea struck him: why not get a useful tattoo to address that issue?
That is why he had a tattoo artist ink the barcode for his payment app on the forearm.
However, the tattooing process is not easy since his bar code tattoo won't function as expected if the tattoo artist makes one of the bars too thin or thick or if any of the gaps between them is a little larger than those in the authentic barcode.
Luckily, the tattoo artist succeeded.
The OP posted multiple videos of themselves successfully using the forearm tattoo as payment at convenience stores and gas stations. 
Although many people occasionally gawk at him and are amazed that his tattoo truly works, so far he hasn't had any trouble using his barcode tattoo for men to make purchases.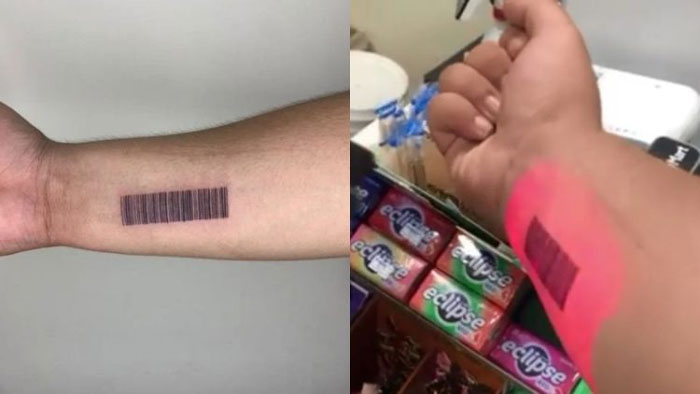 The man succeeds in using his bar code tattoo
Despite that, he has cautioned others against taking inspiration from him because it might not always work. 
He also added that his own bar code tattoo might fade with time and the barcode might stop functioning.
If you want to stay updated about the latest news about barcode, don't forget to follow Barcodelive!