QR Codes Put Up To know About Trees At Empress Garden
Feb 02, 2023 - Views: 356 Share
To make it simpler to learn about the historic trees, the Empress Botanical Garden authorities have printed a QR code on each one.
After scanning the code using their mobile devices, users will be presented with comprehensive information about the tree species.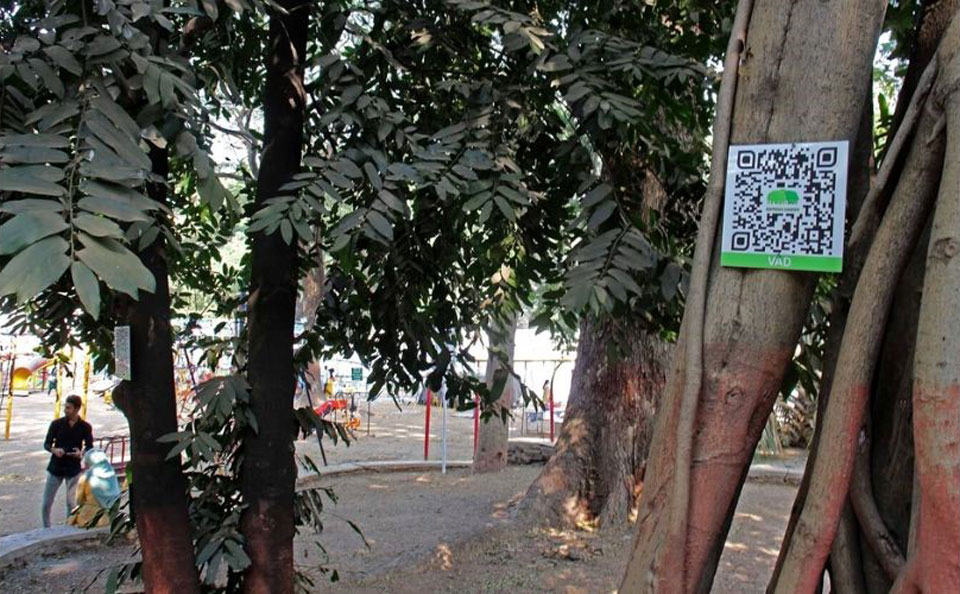 QR codes are put up on trees
Suresh Pingale, secretary of the Agri-Horticultural Society of Western India, which oversees the garden, stated that anyone who scans the QR code from a mobile device will receive information about the relevant trees. 
Additionally, it will include botanical names as well as Marathi and English names for them.
Authorities claim that the idea is unique and will offer simple access to information. 
This is the first time QR codes are being put on trees in the city.
The Empress Garden has a reputation for being a botanical garden with a purpose. 
There are 3,000 total trees there, representing 180 distinct kinds. And each tree received a QR code. 
Pingale continued, "It will be finished shortly; there are just around 25 to 30 trees left."
Giving out information via QR code is a brilliant innovation, according to Prashant Raul, an environmentalist, and founder of the organization Vruksh Mitra, an organization devoted to saving trees.
Raul advised, "The information should be made available in a generalized way as many visitors to the garden don't always wait to scan the QR code to acquire the information or may find difficulty while scanning the code.
This is still an effort to educate tourists about trees, though.
Read next:
A QR Code Is Installed Outside Dorothea Puente House