A QR Code Is Installed Outside Dorothea Puente House
Jan 30, 2023 - Views: 332 Share
The legend of Dorothea Puente, one of Sacramento's most infamous serial killers, who drugged her tenants and buried them in her yard, has only deepened with time. There is now a fresh addition, which heightens the mystery.
The house where a cold-blooded caregiver-turned-unexpected-killer once resided sits calmly as the birds chirp and automobiles zoom by.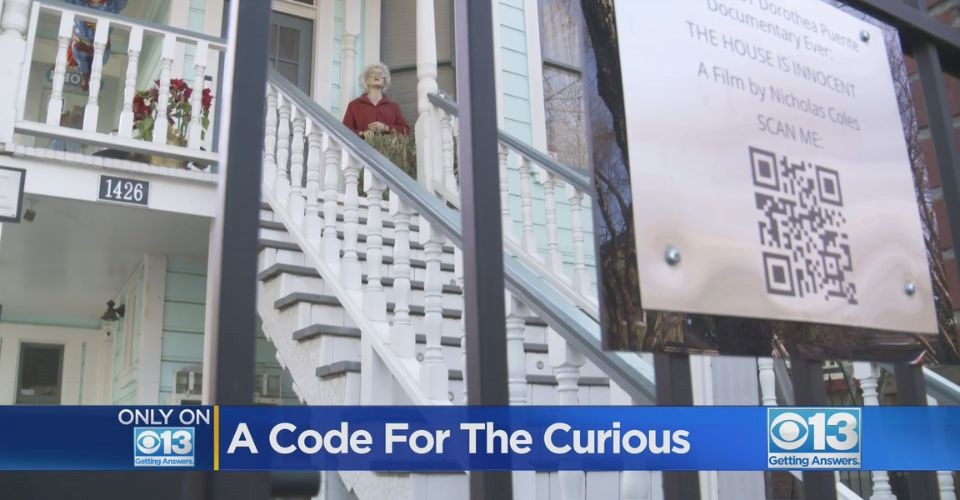 Dorothea Puente's home with a QR code
A mannequin that resembles the woman who is the subject of it all and a QR code are among the signals that find humor in the terror. 
The latter invites those who are interested to explore the twisted story behind it all rather than enter it.
Scan the code to learn more. 
It directs you to "The House Is Innocent," one of the more well-known documentaries made about the Puente home.
However, this QR code could need to be updated soon since further projects recording the ghastly past of the Puente home are in the works.
Visit Barcode Live for more updated barcode-related news!
You may also like:
LumApps Releases QR Code Login Feature for Mobile App