QR Codes On Gravestones To Remember Your Loved Ones
Jan 05, 2023 - Views: 350 Share
Around 30,000 people pass away each year in Ireland, and when they are buried, their loved ones are constrained in how much text they can include on their gravestone.
Judie Russell, Danny O'Donovan, and Luke Murphy met at UCC, and it was there that they realized they shared a desire to tell the life stories of their dear ones.
This is how "The Story Of" came to be.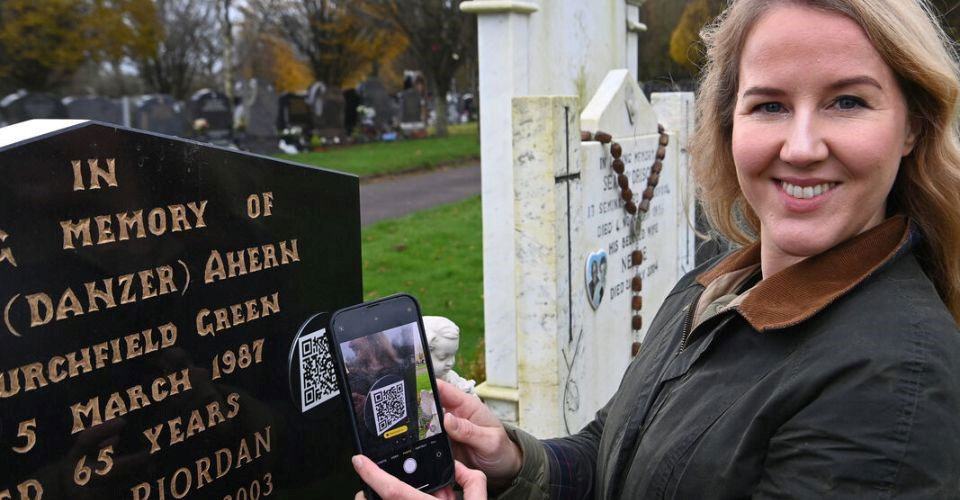 QR codes on gravestones
These three intend to collaborate with families to compile images and videos of the dead.
They later put together a webpage detailing the person's life, which has a QR code that can be read from their grave.
Visitors to cemeteries can access the story by scanning the QR code.
Judie Russell, the company's creator, asserted that when people pass away, their life lessons, advice, and personalities also do.
Hence, recording all of this would benefit various groups.
Older people's mental health can improve greatly when they are given time and space to reflect on their lives.
Through a web application called The Story Of, people may create virtual gravestones for themselves where priceless memories are clearly documented, saved, and shared.
On this final page, which serves as a representation of a person's legacy, video, audio, photographs, and words are combined.
Besides, headstones, urns, benches, and even memory cards can all be engraved with QR codes.
Judie revealed that she had been capturing videos of her own mother on her laptop for years with the intention of creating a "Visual Legacy" so that future generations might learn about and appreciate her life.
Danny, the co-founder, also includes a QR code on his grandfather's gravestone.
He even plans to get a similar one added to a plaque being created in his honor by the Cork Ex-Boxers Association.
You may also like:
New EU Packaging Laws & The Digital Barcode Revolution