Printed QR Code Menus Are Created by Microcontroller-Powered Lunchbox
Nov 09, 2023 - Views: 226 Share
Certain restaurants have changed from using conventional printed menus to digital ones that are only accessible through the scanning of a QR code.
Maker and developer Guy Dupont created this project for individuals who, in any case, insist on reading a hard copy of the menu.
By scanning the code at the given URL, Dupont's portable lunchbox printer generates a menu depending on the data it receives.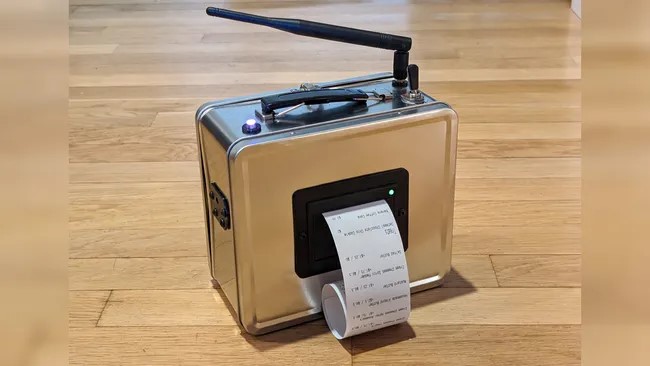 Microcontroller-powered lunchbox makes printed QR code menus
The plan was to take the device to restaurants so that customers could use it to scan the menus' QR codes and print them at their tables because it had both scanning and printing capabilities.
Here, Dupont utilizes a generic thermal printer coupled with an ESP-32 microprocessor.
In order to obtain the menu data, this module must be able to connect to the Internet. And Dupont divides the procedure into 5 distinct parts.
The device must first browse the URL and scan the QR code.
From there, it uses the Playwright software library from Microsoft to take a screenshot if that webpage.
It is then downloaded if being in PDF format.
If not, the text is found in the screenshot image by scanning it.
Read more: NCB Alerts ABMs to the QR Code Scam