How to sell product without inventory? [A guide for online sellers]
Unstocking things and selling them is undoubtedly a viable strategy to launch an internet business.
But, it's not always necessary to have products on‑hand in order to launch a business.
So, how to sell product without inventory? This post will show you 7 ways to launch an online business without any inventory.
Let's check it out!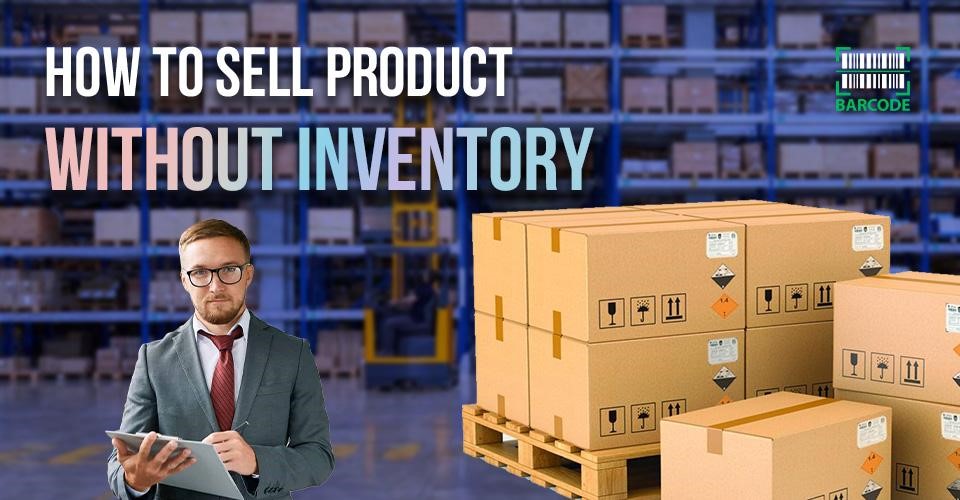 How to sell product without inventory?
What Are the Benefits of Selling Products Without Inventory?
Before jumping to the main part, it is vital to know some benefits of selling products without inventory:
Is barcode necessary to sell products without inventory? Actually, you don't need to worry about expenses on barcodes with this online business. 
Without an inventory, you also don't have to bother about choosing, packing, storing, or delivering goods, which lowers your overhead costs. You will nevertheless need to pay for these services.
Small business owners may save time by not keeping inventory. To increase sales, you'll often need to concentrate on obtaining things and promoting them.
Since you don't have any inventory, you can outsource shipping and have someone else take care of managing your orders.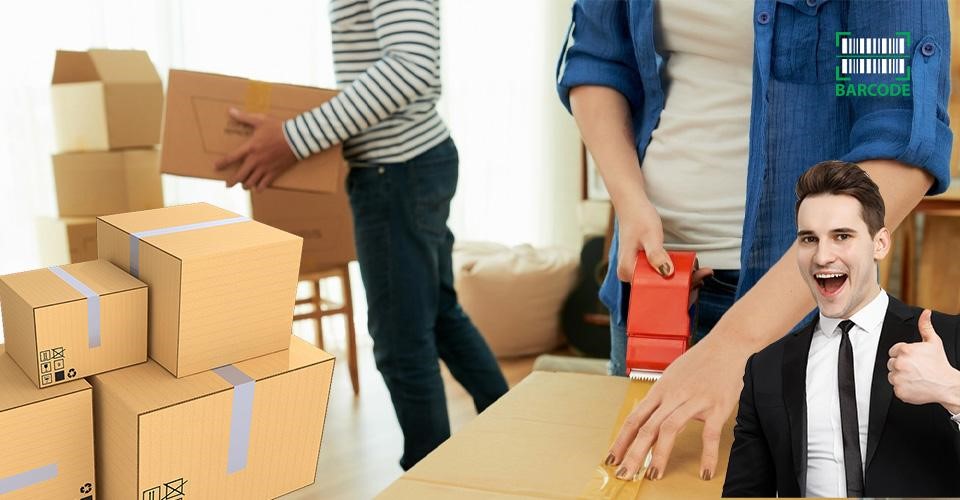 Benefits of selling products without inventory
No chance of being forced to keep excess inventory
You don't have to worry about getting rid of extra inventory if you stop selling a specific product.
What Are the Drawbacks of Selling Products Without Inventory?
With many benefits above, does it have any drawbacks? There are also 4 main cons to consider of selling products without inventory.
If you don't own your own inventory, you have limited customizability, which means you can't put your own branding on the items or packaging.
You won't have any control over the management of inventory or delivery with the majority of techniques for selling items without inventory, which might have an impact on your consumers.
All of these services must be paid for, thus your profit margins will be less. Nonetheless, you'll still save money because you won't need to worry about renting a warehouse of your own.
Possible delays in shipment 
Longer shipping periods may be experienced if your supplier is located distant from your clients.
Here is a short comparison of its pros and cons. Let's check below!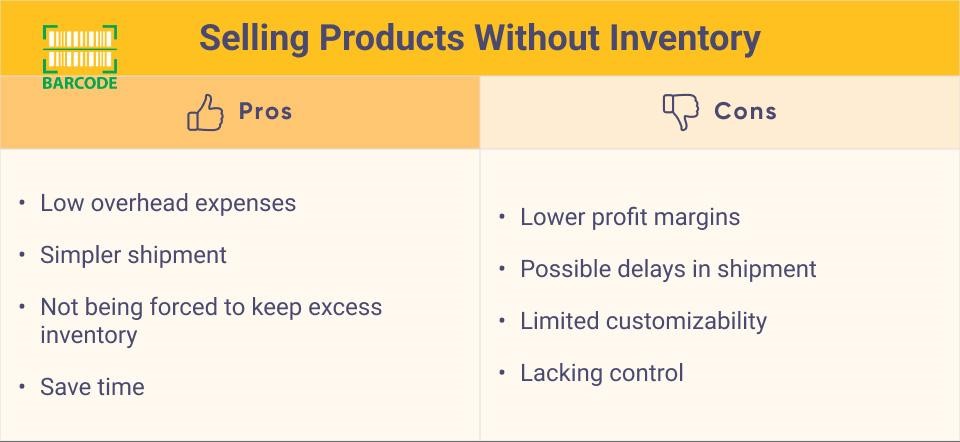 Pros and cons of selling products without inventory
How To Sell Product Without Inventory?
There are 7 ways to sell products without inventory and we have listed them with pros and cons below.
Print-on-demand
If you choose print-on-demand (POD), you will collaborate with a provider of white-label items to alter and market those products. 
Items with your designs and trademark are produced on demand and sold.
Pros:
There is no mass printing. As a result, you won't be taking any financial risks and have no danger of having excess inventory.

You don't need to buy any equipment because your provider will take care of the printing.

This is an excellent strategy for building your brand gradually and naturally prior to making an equipment purchase.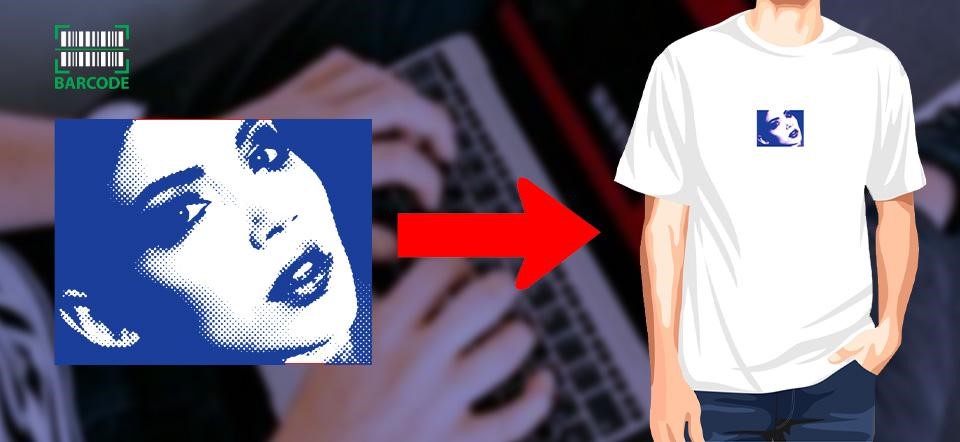 Print on demand
Cons:
You don't handle the product, giving you little control over fulfillment and quality.

Order fulfillment timeframes may be extended since you depend on the availability of your printing partner.
Dropshipping
It is a low-effort and relatively low-risk method of running an internet shop. 
You merely need to decide which items to market; you don't have to create any things yourself. You may concentrate on the marketing and generating revenue with all of that extra time.
Pros:
A relatively low-risk and low-effort option to run an internet shop is through dropshipping. Simply decide which things to market; you don't need to create any of the products yourself. You may concentrate on generating sales and marketing with all of that extra time. 

Your task is just to partner with a seller, choose your own product pricing, begin selling their goods, and then collect passive money.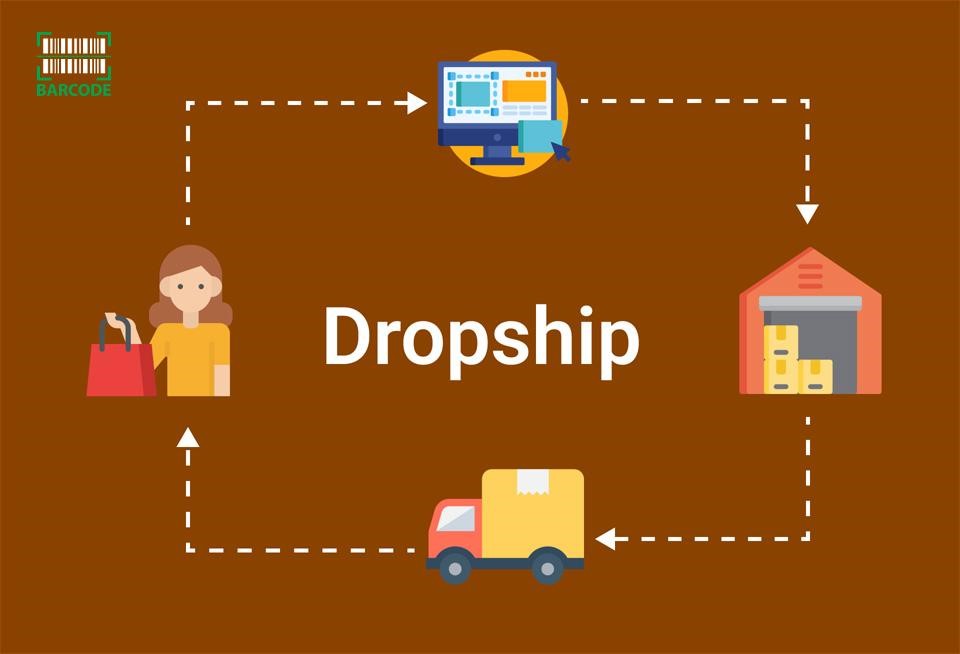 Dropshipping
Cons:
According to Dave Arnold from TabletopMonthly, the main cons of dropshipping are low-profit margins, expensive return inventory, and a large volume of "where is my order?" inquiries from customers brought on by shipments from an outside warehouse.

You may need to set up numerous dropshipping agreements with various distributors and manufacturers if you sell a variety of items. This can make things more challenging.
Use a third-party logistics (3PL) partner
A third-party logistics provider (3PL) or third-party warehouse can handle all aspects of e-commerce fulfillment. 
You do have inventory in this online business model, but you'll never see it, store it, or send it personally. 
A 3PL partner is the ideal middleman between retailers and manufacturers or suppliers, handling everything from inventory management to order processing, and warehousing to shipping and receiving.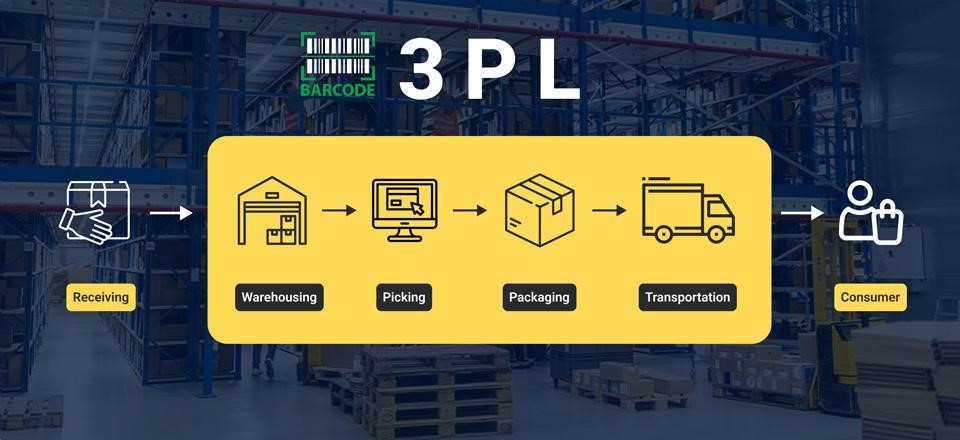 Use a third-party logistics (3PL) partner
Pros:
3PLs frequently use cutting-edge supply chain automation technologies, providing retailers with visibility and access to real-time data (like product availability and tracking). 

You can focus on things like marketing 
Cons:
Convenience may come at a considerable cost that many sellers can not afford.
Fulfillment by Amazon
Fulfillment by Amazon (FBA) is a service that grants access to Amazon's logistics network in order to assist businesses in expanding. 
Products are delivered by businesses or sellers to Amazon fulfillment facilities. 
When a consumer places an order for a product, Amazon will handle order receipt, packaging, and shipping, as well as any client support difficulties (like returns).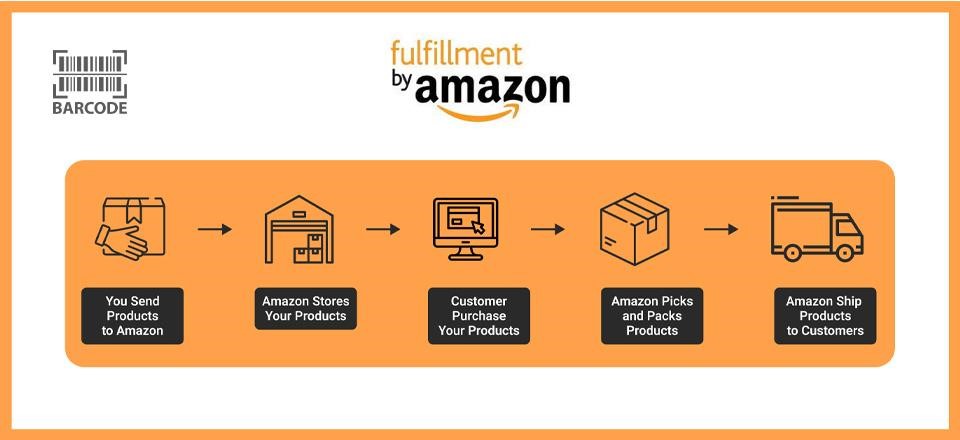 Fulfillment by Amazon
Pros:
Amazon's brand-new seller incentives are intended to persuade e-retailers to use this strategy. 

Promotional ad clicks, cost-free shipping and storage to Amazon fulfillment centers, and cost-free returns processing are a few of the perks offered.

You get access to Amazon's 24-hour customer care services, as do your online shoppers.
Cons: 
Similar to a 3PL partner, these FBA services have a cost that you might not be willing to pay.

Sellers must be selective about the products they provide due to the expenses involved with FBA; low-cost products would not work well for this online retail strategy.

The most obvious drawback is Amazon's extraordinarily lax return procedures. Certainly, Amazon will still process returns, but there is a genuine chance that their return policy will have an impact on your revenue.
Affiliate store
You won't need to source goods if you start an affiliate business, similar to drop shipping. 
However, as an affiliate store, you are not permitted to set your own product prices, unlike drop shipping. With an affiliate business, you sell items to other merchants in exchange for a commission.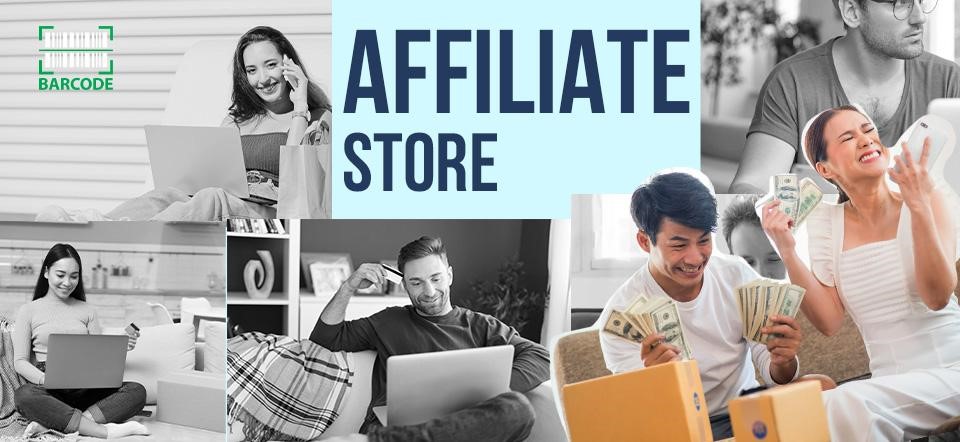 Affiliate store
Pros:
Without an inventory, you can concentrate on things like marketing and increasing sales while saving time and effort.
Cons:
They are unable to control the item's pricing. In comparison to dropshipping, affiliate stores often pay out far less.

 It is far more difficult for affiliate businesses to turn a profit without this price leverage and given the normal operating expenses of an internet company.
Multi-level marketing
Multi-level marketings (MLMs) are a possibility for internet sales without stock on hand, even if they are not universally accepted. 
Recruiting and selling to friends and family may feel a bit predatory and disgusting to the majority of people, but for certain people, this business strategy is a lucrative one.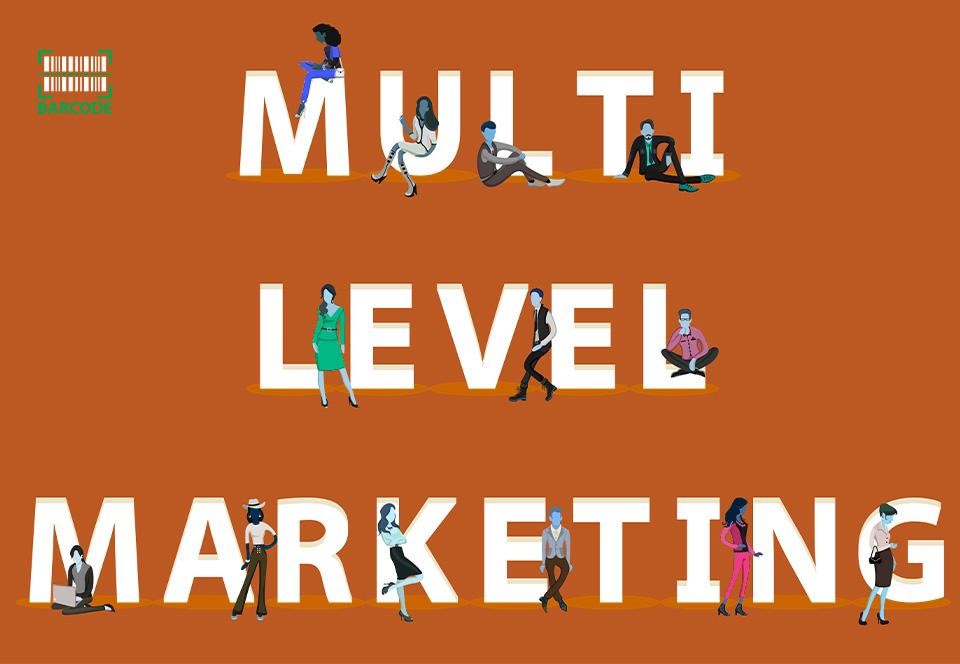 Multi-level marketing
Pros:
The most obvious advantage is the passive income your downline provides (recruited as salespeople). 

MLMs also provide free marketing, training, website development, and upkeep. 

If you choose the correct MLM, you might benefit from their proven business strength.
Cons:
An MLM requires a lot of effort, from finding consumers to sell straight to finding your downline. 

The fact that you recruit from your friends and family and depend on them for revenue is enough to put off the majority of people from this business strategy.
Digital products and services
Digital products and services are a good method to sell online without having to have any inventory on hand. 
Controlling your "inventory" with this method is the only one so far stated that won't lower your profit margin.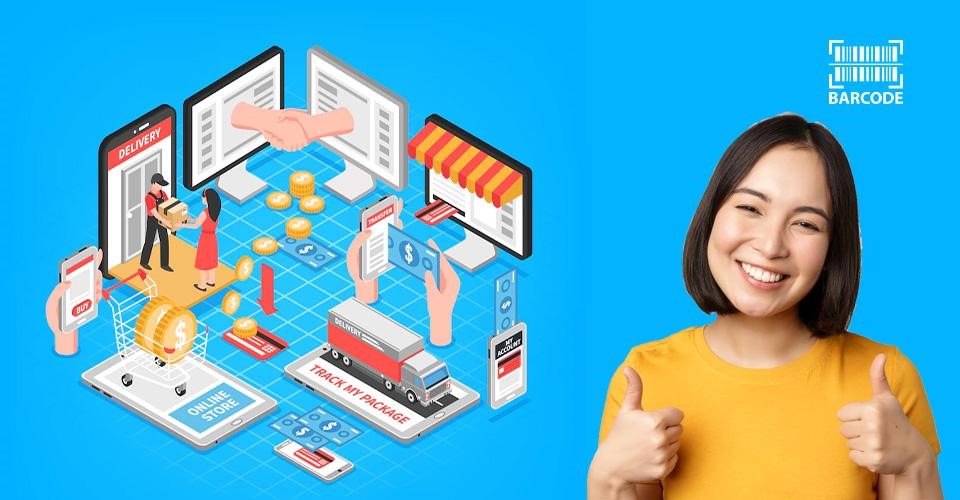 Digital products and services
Pros:
This online company strategy has a huge potential for growth and nearly no startup expenditures.

Digital content has a huge range of potential, including services, courses, music, and software.
Cons: 
Product conception and creation (what to sell) might be difficult at first. Even if you have a product to offer, it can be difficult to show its worth, as many artists and authors can confirm. 

Digital inventory is simple to replicate and redistribute, which might lower the value of what you're attempting to sell.
Also read: Stock barcoding good or bad?
Should You Sell Product Without Inventory?
Online product sales are now simpler than ever thanks to the Internet, which has opened up a new world of business.
But as previously mentioned, there are advantages and disadvantages to this strategy, and whether you should use it depends on your own situation.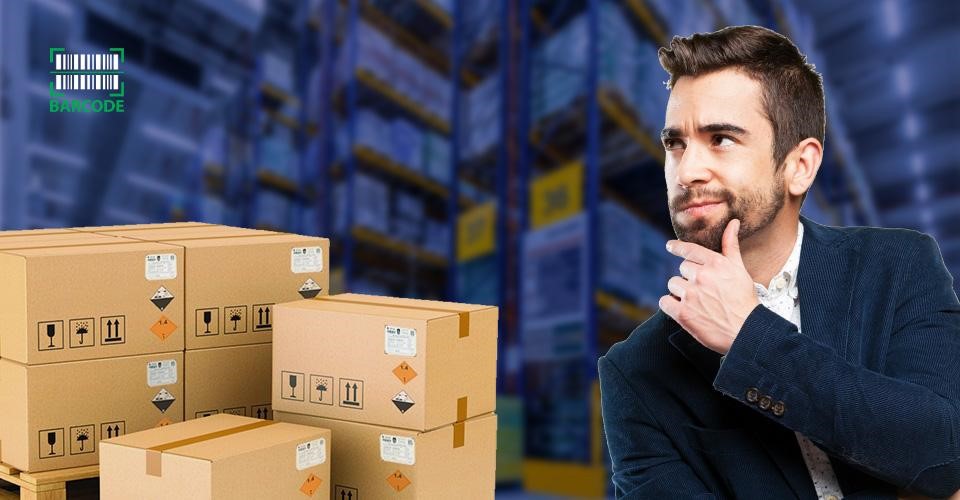 Should you sell products without inventory?
Selling without inventory may be the greatest strategy if you're just getting started. 
When you choose this type of business, you don't need to worry about product storage, barcode as well as "what does barcoding mean in stocks". You won't also have to bother about packing or shipping, and it's simple to get started.
Yet retaining an inventory can be a better choice if you're established and seeking more control over the quality of your goods.
What To Consider When Opening an Online Store Without Inventory?
When you establish an online business without inventory, you save money on warehouse management and delivery. However, there are also more factors to consider, such as:
Do you mind selling products without your logo or branding? Because you have no control over packaging or shipping, your packaging will be unbranded.
Alternatively, it might be a regular box with your partner's logo on it.
Constantly conduct research on services that will assist you in increasing your earnings. You'll also need to source items, which may include collaborating with several dropshipping producers. 
Pricing your items properly may include taking into account the various expenses you must pay for selling without inventory.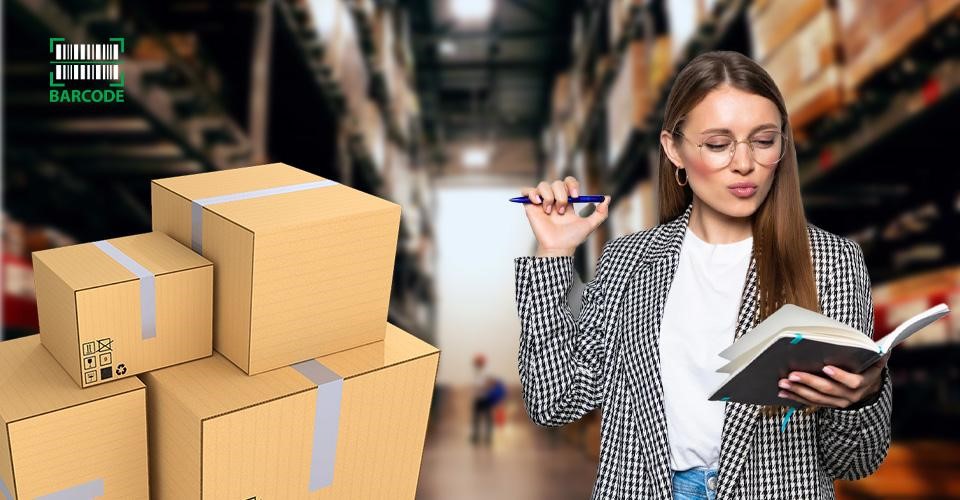 Things to consider when starting an online business without inventory
When customers are dissatisfied with their purchases, several techniques for selling things online without inventory will manage the return procedure for you. 
But, the return and refund procedure varies depending on your partner, so it's always a good idea to educate yourself on the various processes and how they might affect your bottom line.
"Can I sell products without registering as a company?" 
Many people might ask these questions. 
Don't worry, you can run a sole proprietorship without registering. But you need to register with your local government in order to collect and file state taxes. 
Frequently Asked Questions (FAQs)
1. Can a business have no inventory?
Businesses that don't need inventory, obviously, don't need any kind of inventory management. These include companies that only place orders with their suppliers after receiving a purchase order from a client.
2. Do you need to buy inventory for Amazon FBA?
The answer is no. Selling packaged products that you already own, acquire while antiquing, or even receive for free is possible with Amazon FBA.
If you're ready to be inventive while constructing your inventory, you can leverage FBA in a variety of ways.
3. Can you earn money on Amazon without holding stock?
By using services like FBA, Merch by Amazon, or third-party inventory solutions, you may generate money on Amazon without having to keep stock.
When done properly, learning how to sell on Amazon without inventory may be rewarding.
Conclusion
There is no one-size-fits-all method for starting an internet business without any inventory, but it is conceivable. You'll find it simpler to choose the best approach for you if you understand the many possibilities that are accessible inside this company model.
Now that you know how to sell product without inventory, hope that you can choose the best method that suits your need to operate your business efficiently!