What does barcoding mean in stocks? A guide on stock barcode
Nov 21, 2022 - Views: 2744 Share
What does barcoding mean in stocks when you see it on any item? This article will help you answer this question quickly and easily.
Besides, we also give you useful information about the barcode and the guide on setting up a barcoding system.
Let's read on for details about what is stock barcoding!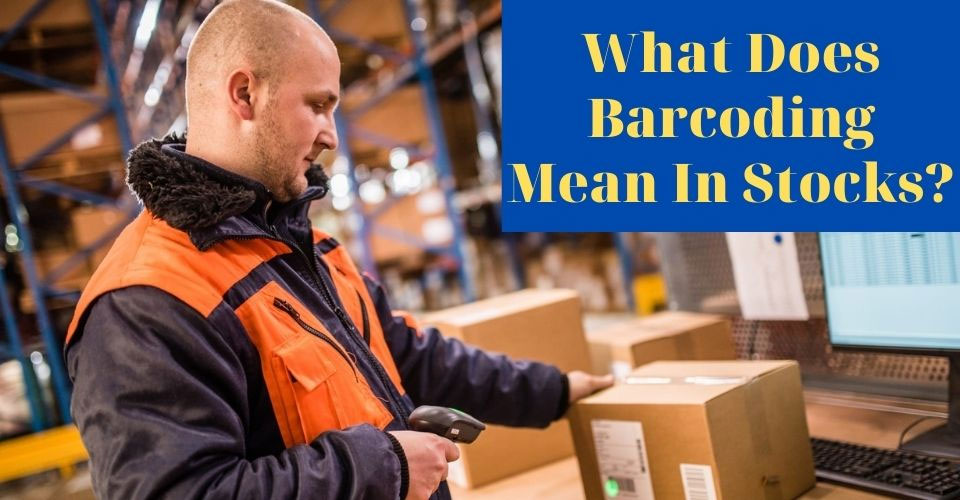 The stock barcoding meaning
What Is A Barcode?
It is an image of a series of parallel white and black lines conveying information about products once scanned. 
The first barcode with the Bullseye design was invented in 1948 by two Drexel University students, Bernard Silver and Norman J. Woodland.
They were interested in addressing the problems facing the supermarket industry.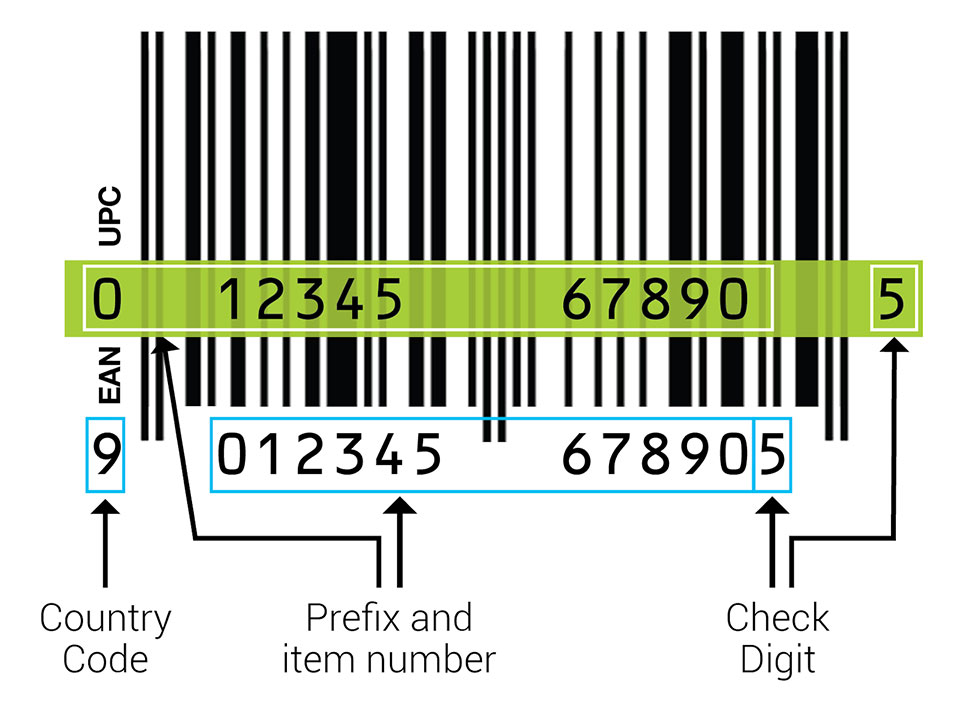 The barcode meaning
Barcodes can be read with a special optical scanner. 
After the scanner equipment is located through the barcode, the data contained is processed immediately.
The most popular barcode form is UPC (or the Universal Product Code), first introduced for applying to grocery stores in the 1970s.
That's some basic information about barcodes. Want to know about barcode stocks? 
Read on…
How Does A Barcode Work?
The idea behind barcodes is simple. 
Each item is printed with a unique number that can be read and identified by a scanning device. 
This allows you to automate product information, including prices, from products to electronic systems such as checkout. 
Barcodes may be read with a variety of technologies.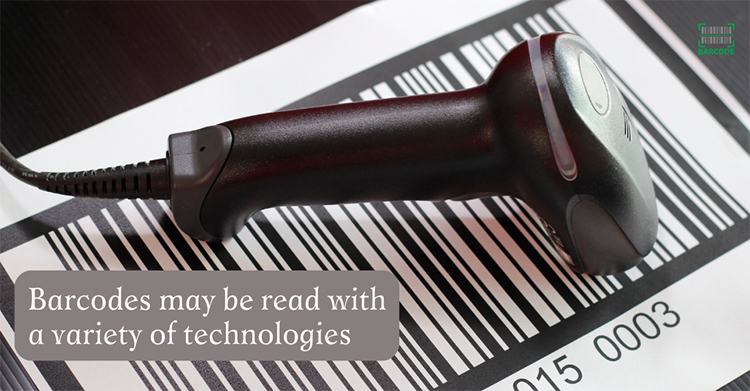 Barcodes may be read by different technologies
The scanner is specially programmed to send the data contained in the bar code to your application program, giving you instant access to an information wealth. 
An interface scanner attached to a computer sends information in barcodes as if they were entered at the keyboard.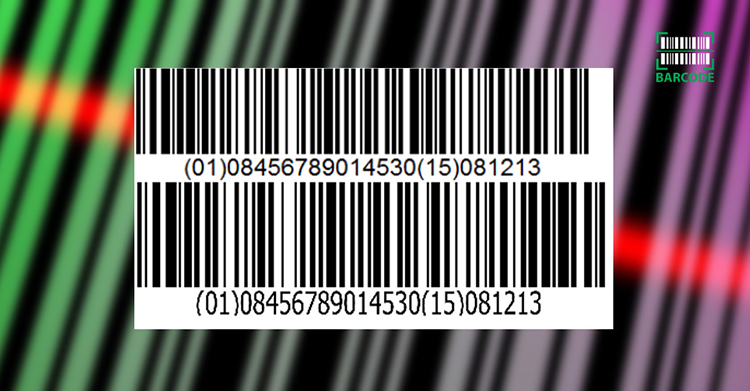 The function of barcode
What Does Barcoding Mean In Stocks?
It is a system to support businesses in tracking and managing stock inventory levels. 
Barcodes are an important part of inventory management systems like Wasp's inventory management system. 
From shopping apps to rainforest clearing, barcodes are used in many innovative ways today. 
However, asset tracking remains one of the barcodes' most popular and practical uses.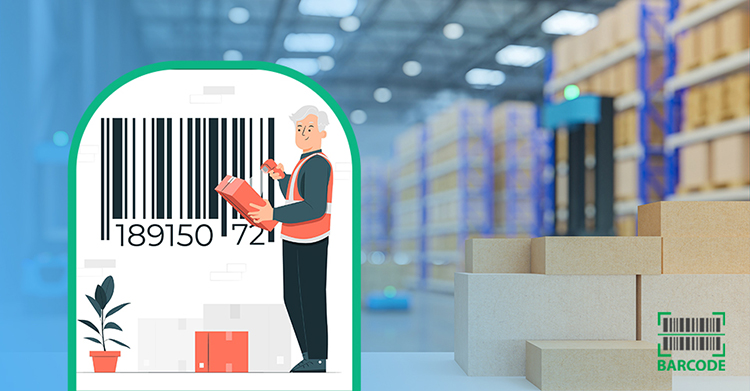 What is barcoding in stocks?
Here are the reasons why do stocks barcode:
Increase inventory accuracy
According to a study, inventory errors cause 8.7% of lost sales.
Therefore, even if they are not perfect, computers are far more accurate than any human could ever be.
Stock barcode helps raise inventory accuracy
If your products include barcodes, a computer equipped with a scanner can read them right away. 
It enables your computer to handle all the laborious tasks for you!
Know what you need and where to seek it
One of the most obvious benefits of tracking inventory is knowing what inventory you have on hand and exactly where. 
Barcodes are an important part of inventory management systems like Wasp's inventory management system. 
Easily add and confirm information about your specific product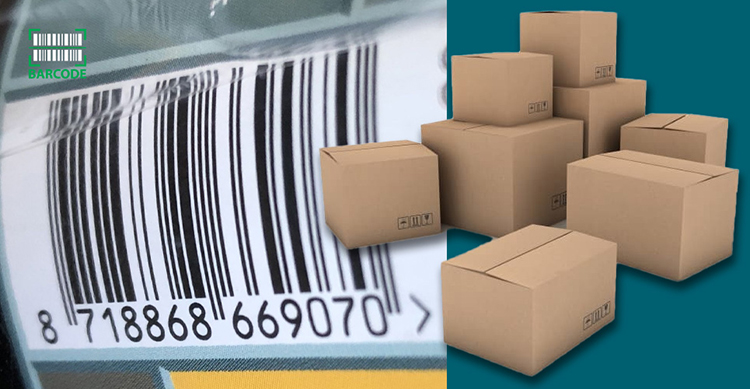 Stock barcoding makes it easy to add product information
A barcode is a series of alphanumeric characters that, when scanned, retrieve information from a software database. 
You can also use a barcode scanner to add information about items in your inventory. 
Barcode inventory makes it easy to add or retrieve product information. Simply scan the item. 
Know when to reorder
Barcode stocks tells you whether it is time to reorder
Inventory shortages can lead to customer dissatisfaction and unnecessary business costs. 
When using an inventory management system, stock barcode makes it easy to track inventory, so businesses can also track when they need to reorder. 
Make accounting easier
From audits to cycle counts, using barcodes and inventory software systems to track inventory makes it easier to present data about current inventory to accounting.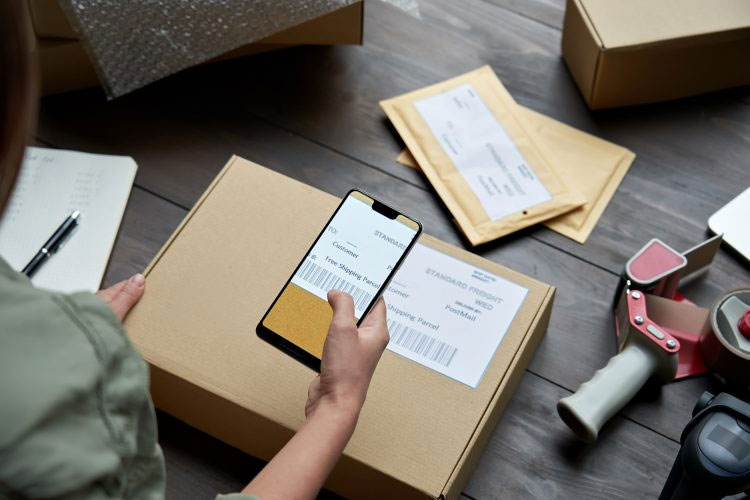 Barcodes help make accounting easier
Save time and increase efficiency
Using barcodes can process inventory much faster than other manual methods. 
Most Universal Product Codes (UPC) are 12 characters or more in length. 
You can enter these numbers into the system or touch your finger to wake up the scanner and let the computer input.
All those saved keystrokes give you an amazing amount of extra time to do other things for your business!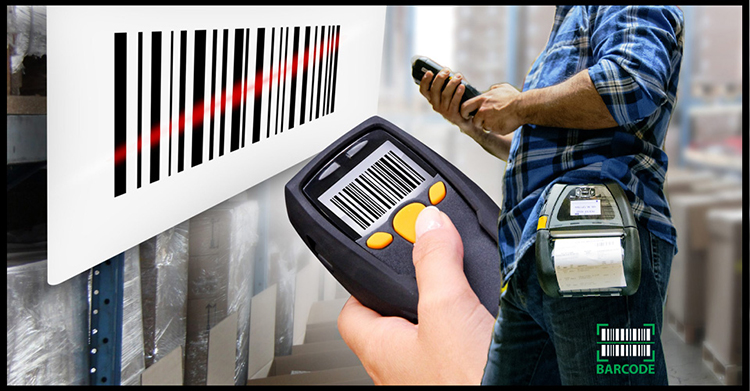 Barcoding stock aids in time saving
Grow your business easily
Embedding a barcode system in stocks will build scalability into your business, which means your barcode system will work the same whether you have 1 or 10,000 items. 
Having a system in place also makes training new team members much easier.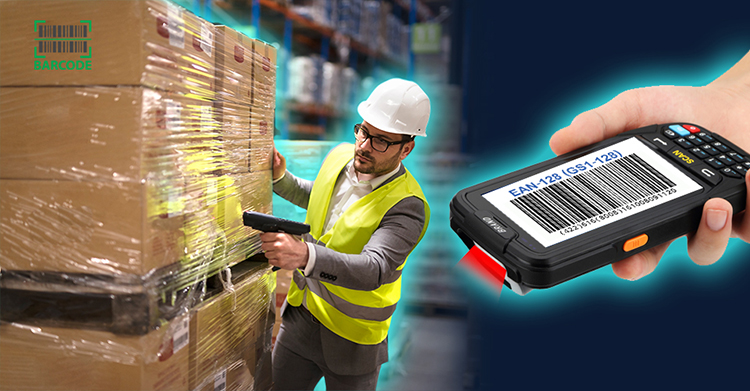 You can grow your business easily thanks to barcoding stocks
Instead of memorizing products and product descriptions and searching for items, members can simply scan a product. 
They also have their computer display relevant product details.
Look professional
A good barcode stock system will improve inventory accuracy and significantly reduce the time customers spend at checkout. 
Also, customers will have a better first impression when they can complete their purchase quickly and easily using a scanning system.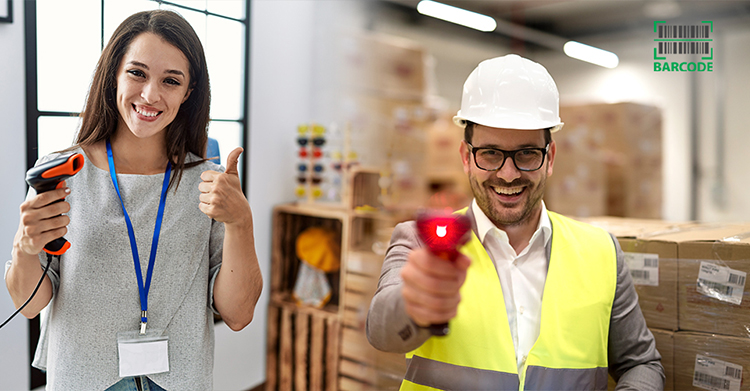 Stocks barcoding make your business become more professional
Wonder "what does barcoding mean in stocks?" Here is the ultimate answer that you are looking for:
How To Set Up A Barcoding System In Stocks?
Do you want to set up a barcoding stock system without difficulty? Follow these detailed steps to complete it.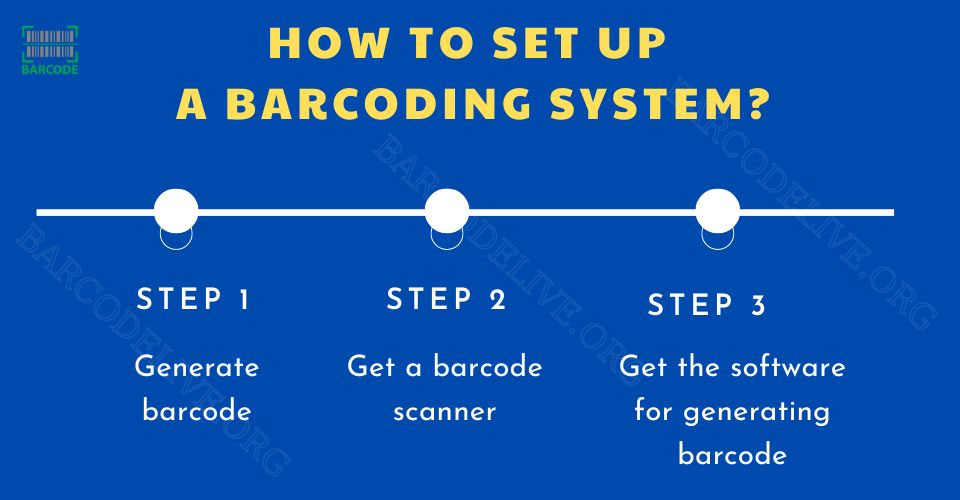 A guide on how to up a barcoding system
Generate barcode
In its simplest form, barcodes are just images that represent numbers, text, or both. 
This image may be read by a scanner, and the information is immediately transferred to your computer.
There are two main choices for setting up barcodes on small business products. 
You may create your own barcodes using barcode fonts (or purchase existing barcodes from universal databases like UPC or web services like ID Automation).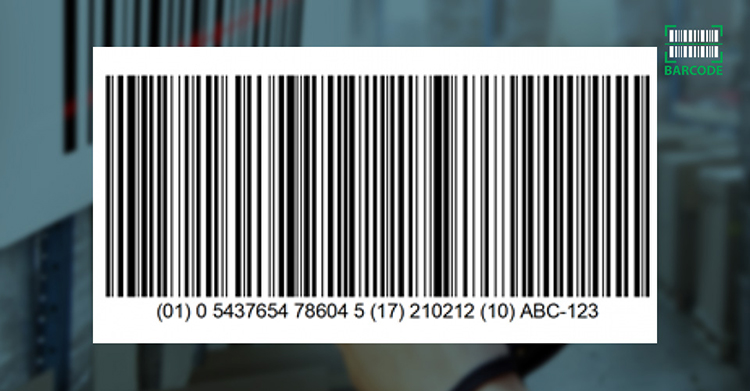 Generate barcode
If you only use the barcode system internally, you can choose between 1D vs 2D barcode. The most common one is called Code 3 of 9. 
Print these out on standard label stickers, stick them on your product, and you're done.
If you are a manufacturer and want to sell your products on Amazon or major retailers, consider purchasing UPC. 
You should purchase UPC directly from the source, GS1 US. GS1 US now offers a single UPC with no renewal fees. 
Get a barcode scanner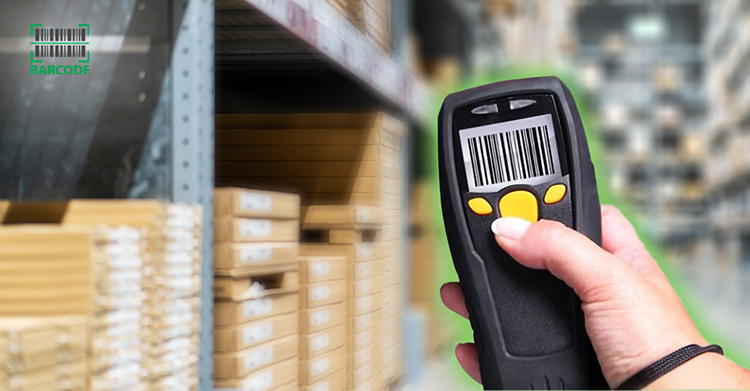 Get a barcode scanner
The next step is to purchase and use a barcode scanner. 
Normally, you want something connected through USB for convenience.
They can be found in wired and wireless options with budget-friendly costs in the market. 
Get the software for generating barcode
One of the most common misconceptions when implementing barcode systems is thinking that a simple barcode contains all the product data.
Unfortunately, this is not the case unless you use highly specialized barcodes and scanners outside the realm of small businesses.
If your products already have barcodes, you are ready to set up a complete barcode system.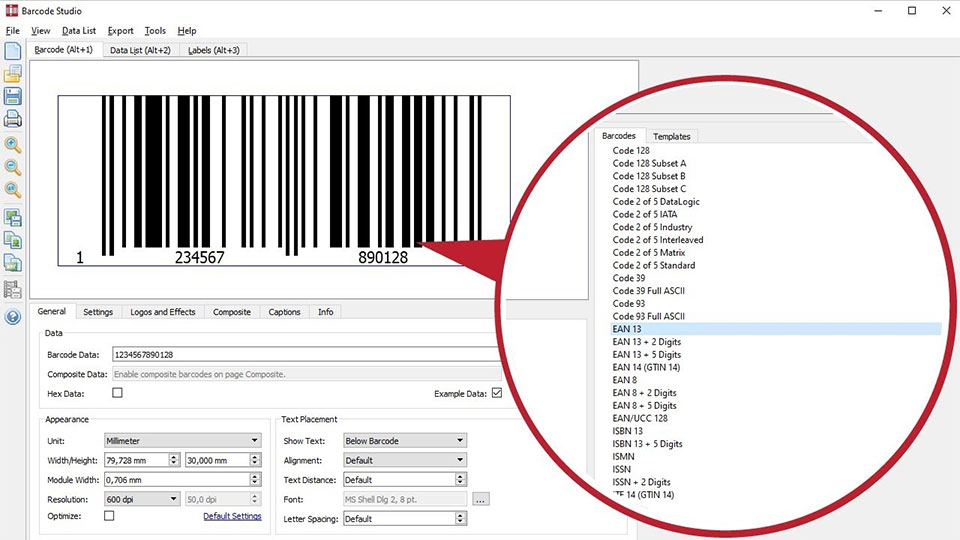 Get the software for generating barcodes
However, you still need to set up a database of all product information with a scanner. 
You can associate those products with their respective type of barcodes.
Once this is done, just scan the barcode to retrieve the product information you have programmed into the database system.
Typically, barcodes are alphanumeric codes that software on your computer associates with product records. 
All product details need to be saved somewhere on your computer beforehand. 
This is true for most large retailers. 
Even if you use a Universal Product Code (UPC), you still need to preload the database with product information.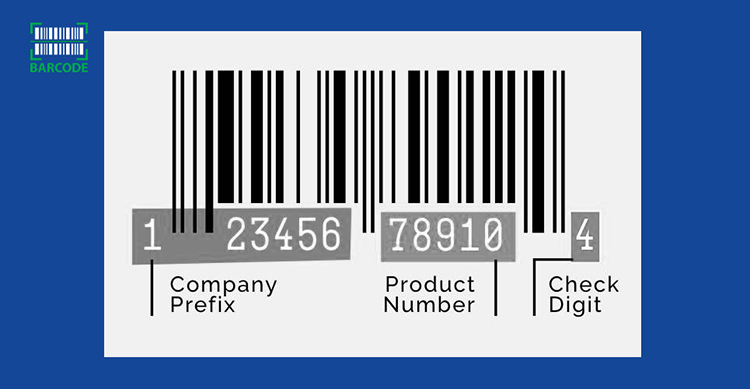 UPC code
Frequently Asked Questions (FAQs)
SKU stands for "Stock Keeping Unit" and is a number retailers use to differentiate products and keep tracking inventory levels.
Typically, the SKU has 8 alphanumeric characters.
Products can be assigned multiple SKU numbers based on style, size, type, price, manufacturer, or color.
Yet, SKUs are not universal. They can be meant to be specific to your business and tailored to your needs or those of your customers and suppliers.
What does the barcode tell you?
Barcodes may tell you about the country of manufacture, manufacturer, product name, and date of manufacture.
Also, it shows the place of mail start and end, book classification number, category, date, and so on.
It is widely used in postal and communication management and banking systems.
What are the disadvantages of barcodes?
A barcode scanner must look directly at the barcode to read it. It must be very close to reading the barcode within 15 feet.

Barcodes do not have read or write capabilities.

It doesn't have additional information, such as the included expiration date.

It contains only manufacturers and products.

They are very labor-intensive.

It has to be scanned separately.

Barcode security is less than RFID.

It can be more easily duplicated or counterfeited.

Barcodes are also easily damaged.

Scanning requires line of sight, so the printed barcode must be visible outside the product.

If the barcode is cracked or damaged, it is impossible to scan the product.
Conclusion
Barcoding is an important part of contributing to effective inventory system management. It is useful to support your enterprise in inventory tracking. You can set this system up without difficulty with the detailed guide in this article.
Now, you got the answer to the question of what does barcoding mean in stocks? Remember to carefully check this system before adopting it to avoid undesired problems.