How To Scan Instagram QR Code? A Guide To Maximize Its Efficiency
Apr 13, 2023 - Views: 1408 Share
With the help of Instagram QR codes, you can present your customer with unique brand experiences.
Hence, knowing how to scan Instagram QR code is important.
So, in this post, we will provide you with a full guide to scanning & creating an Instagram default QR Code as well as a recommendation QR generator for you.
Check out to learn more!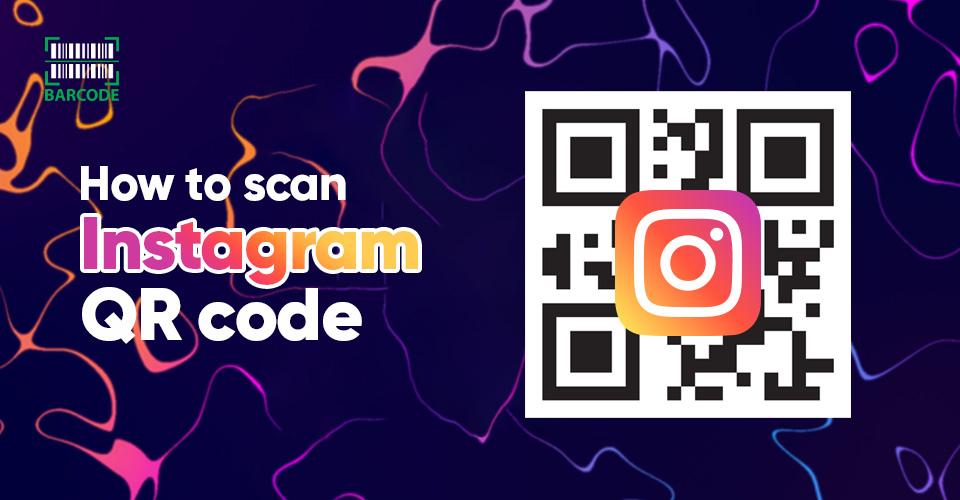 How to scan Instagram QR code?
How Do I Find My Instagram QR Code?
Instagram is a popular social media app that allows users to create QR codes that others can scan to access their accounts. 
People can access your photos and stories by scanning the QR code, with no need for usernames or other information. 
You can easily find your Instagram QR code with these steps: 
Open Instagram on your mobile device 

In the lower-right corner of the screen, tap the account icon

Tap the three lines in the upper right corner to open the menu

Choose QR code from the list that appears
You can now view your Instagram QR code.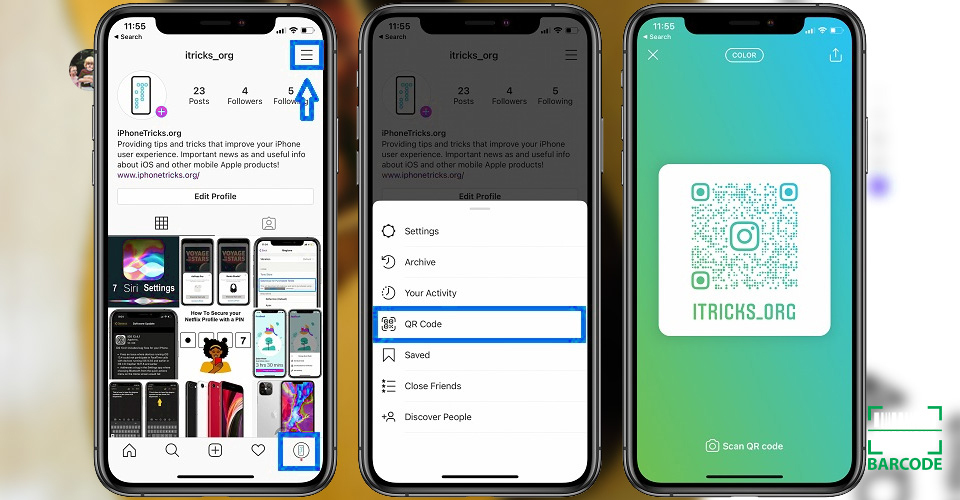 Steps to find Instagram QR code
How To Scan QR Code On Instagram?
"Can Instagram scan QR codes?" If you are wondering this, the answer would be yes! 
Instagram has replaced its Nametags function with regular QR codes. Instead of typing someone's Instagram username, you can scan their QR code to immediately access their profile.
Here's how to scan an Instagram QR code from within the Instagram app.
Go to your Instagram profile on your mobile device

Tap the 3 horizontal lines in the upper-right corner of your Instagram profile

Under your QR Code, click 'Scan QR Code' to start the app's scanner

Before scanning the QR Code, make sure it is visible. You'll be brought to the user's profile after scanning. You can also use your smartphone's camera app to scan Instagram QR Codes
Do you know that you can scan a QR code from a screenshot? Learn how to scan a QR code from a screenshot easily in Barcodelive!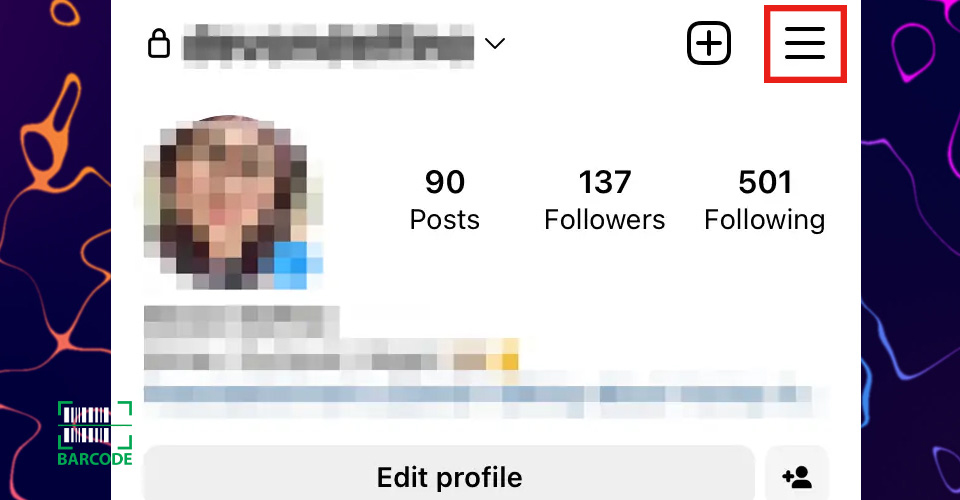 Steps to scan Instagram QR code
How To Create An Instagram QR Code?
The procedure for creating a QR code for your Instagram account is very simple and only takes a few steps. To obtain your QR code, follow the steps below: 
Access to Instagram 

Navigate to your profile

Click the three-line menu settings icon to open the settings menu

Select "QR Code"
Once you've arrived at your QR Code screen, you can instruct your friends/contacts to scan it by repeating the process and tapping the 'Scan QR Code' icon at the bottom of the QR Code screen.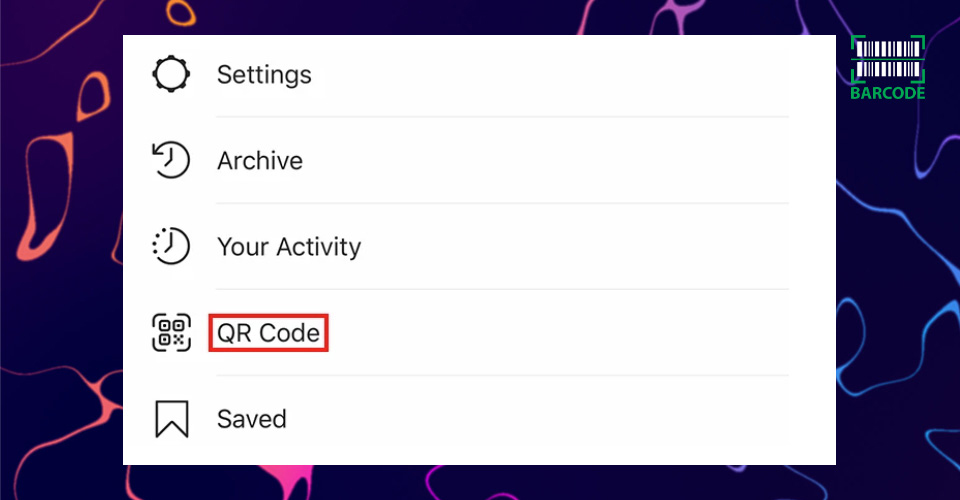 Creating an Instagram QR code is easy
Is Instagram's Default QR Code Good?
Assume you're a brand trying to efficiently advertise your Instagram page and its content. In that instance, the app's default QR Code includes a few constraints: 
The number of QR code scans and their locations cannot be tracked

Those who have scanned your Instagram QR code cannot be retargeted 

The customization possibilities are limited. You cannot, for example, add your company's logo or change the shape of the QR Code 

You cannot choose the level of error correction for your Instagram QR Code as well as download it in a layout of your choice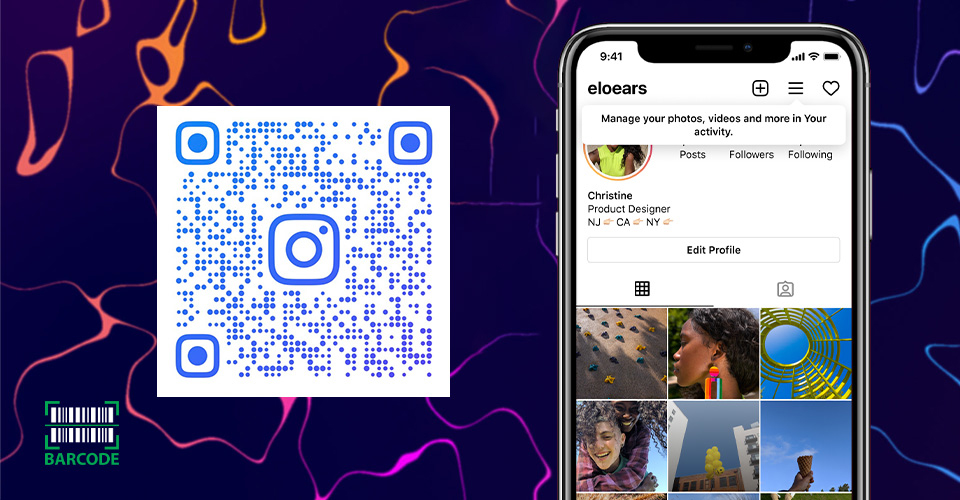 Drawbacks of using Instagram's default QR Code
In that case, with these disadvantages, using an Instagram QR Code generator might be helpful for you. 
There are many free tools with great features to help you upgrade your Instagram strategy, such as:
Editable and trackable Dynamic QR codes
You can create editable and trackable QR Codes to measure the number of scans, where the most of scan actions originate from, and what sorts of devices your followers use.
A variety of customization possibilities
Some Instagram QR Code generators provide several customization choices, allowing you to build your Instagram QR Code to accurately represent your business.
You can change the form and frame of the eyeball, choose a data pattern, and add a logo, frame text, backdrop, and CTA.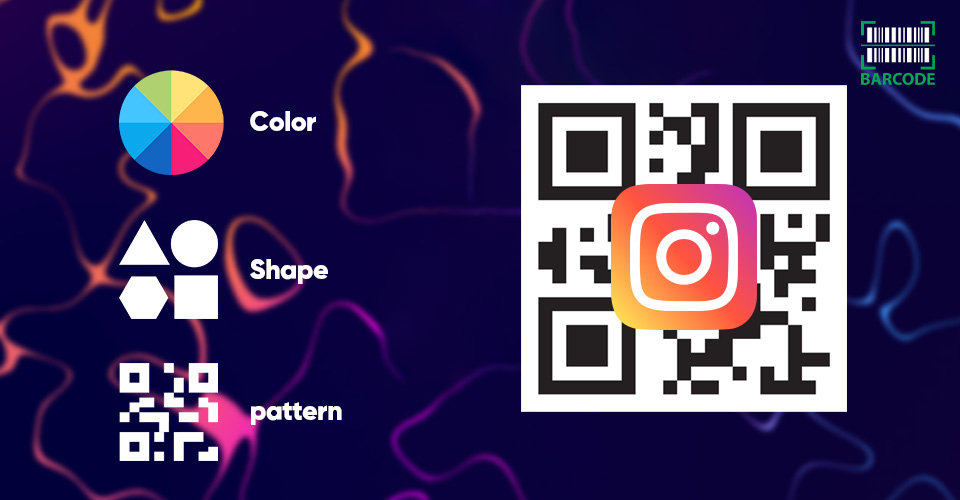 QR code generators offer several customization options
Relevant download formats and error corrections
You can use error correction to ensure that your QR Codes are still scannable after normal wear and tear.
When downloading your QR Code for Instagram account, you may choose from four different mistake correction levels based on your needs.
When scaling the QR Code for different marketing materials, you can also utilize scalable vector formats like SVG, EPS, and PDF to keep the resolution.
Via Facebook and Google, you can retarget those who scanned the Instagram QR Code. Each individual who scans your Instagram QR Code serves as a lead.
Using a reputable tool, you can even prevent missing out on leads who have scanned the QR Code but have not yet converted.  
Add Instagram to your single-platform QR Code for social media
Certain platforms provide an all-in-one social media QR Code that sends users to a landing page that contains all social media accounts for platforms such as TikTok, YouTube, Facebook, and others.
You can add your Instagram username, as well as other social media networks while creating this QR Code.
This allows you to develop an all-in-one social media plan in which all of your social media platforms are promoted simultaneously and without effort.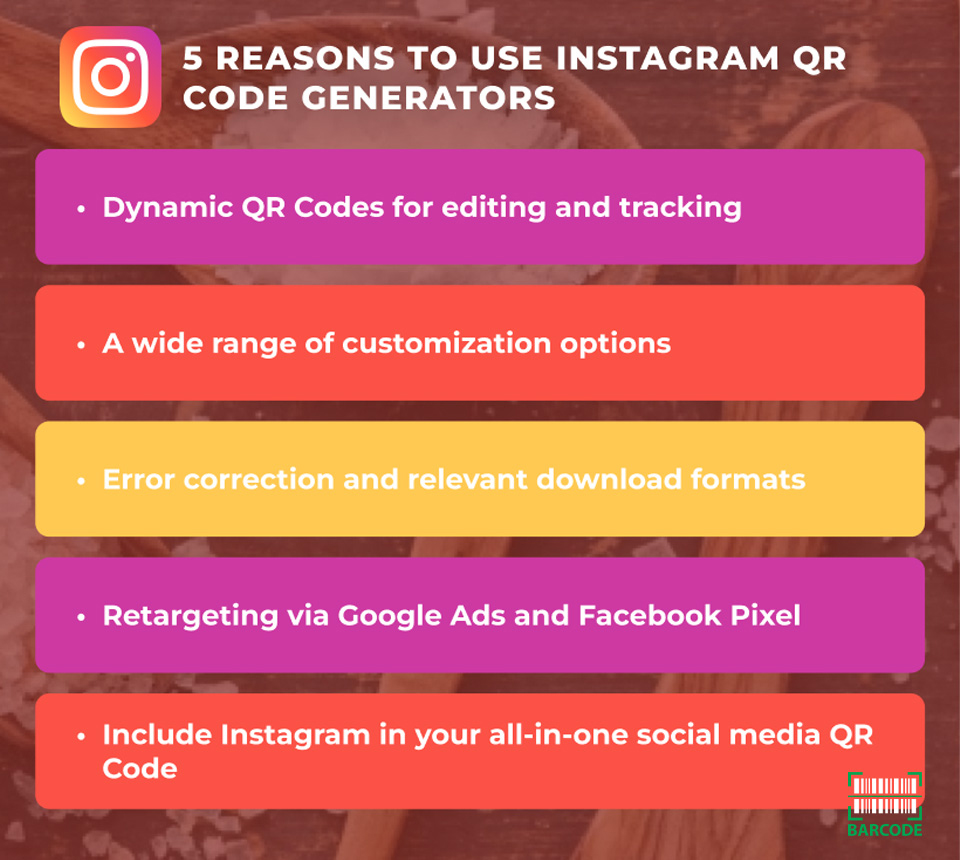 Advantages of Instagram QR code generators
Frequently Asked Questions (FAQs)
What is the Instagram QR code for?
An Instagram QR Code is a solution that connects a business, creative, or personal Instagram profile with a QR Code.
Instagram QR codes can be scanned to gain access to other people's photographs and videos without the need for usernames or other information.
How to share a QR code on Instagram?
You can share an Instagram QR Code by:
Tap on your profile photo in the bottom right corner of the home page.

Now, press the three horizontal lines in the upper right corner, and then select the QR code option from the selection that displays.

When your QR code displays, hit the "share" icon to the right and transmit it.
Can you screenshot an Instagram QR code?
Yes, you can capture a screenshot of the Instagram QR code and store it on your phone.
Conclusion
Businesses are now adapting to changes in audience behavior, and Instagram is one such example. Using social media has been easier since Instagram introduced its QR Code.
Therefore, in today's modern world, learning how to scan Instagram QR code is critical. Like Instagram incorporated QR codes, are you ready to incorporate QR Codes into your business?