How to Clean AirPod Max Ear Cups for Long-lasting Performance? A Step-by-step Tutorial
Oct 19, 2023 - Views: 351 Share
Following the hugely popular AirPods and AirPods Pro, Apple's newest wireless headphone offering is the AirPods Max.
In addition to providing excellent sound quality and noise cancellation for loud areas, they seamlessly connect to all of your other Apple devices.
But do you know how to clean AirPod Max ear cups? Find out more by reading this article!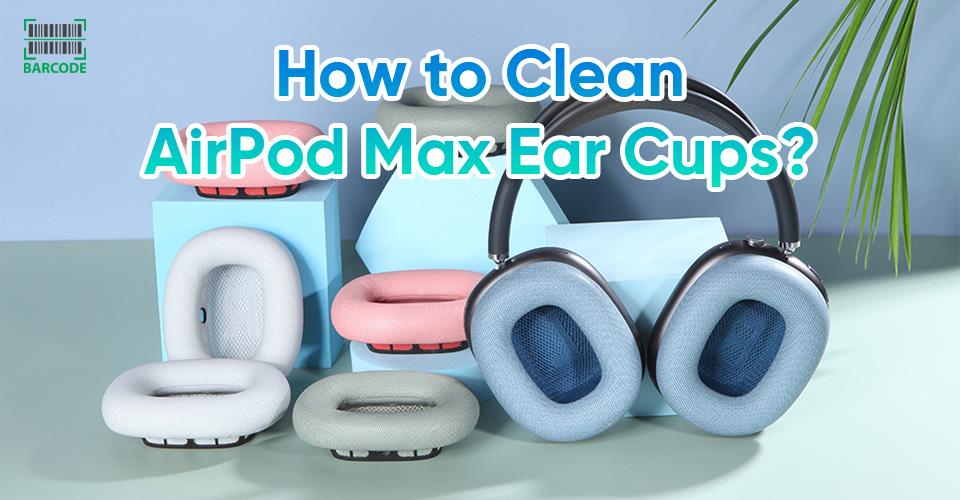 How to wash AirPod Max ear cups?
Why Should You Clean AirPods Max Ear Cups?
Cleaning AirPods Max ear cups is vital for many reasons.
First, they have an elegant appearance and excellent materials.
Despite that, they come in close touch with your skin and hair, which naturally create oils and can spread dirt onto the surface. 
The ear cups may seem dirty, smeared, or discolored as a result of this. 
The accumulation of dirt on the ear cups can also be caused by elements including the environment, dust, and regular use.
Consequently, they become less effective at noise cancellation.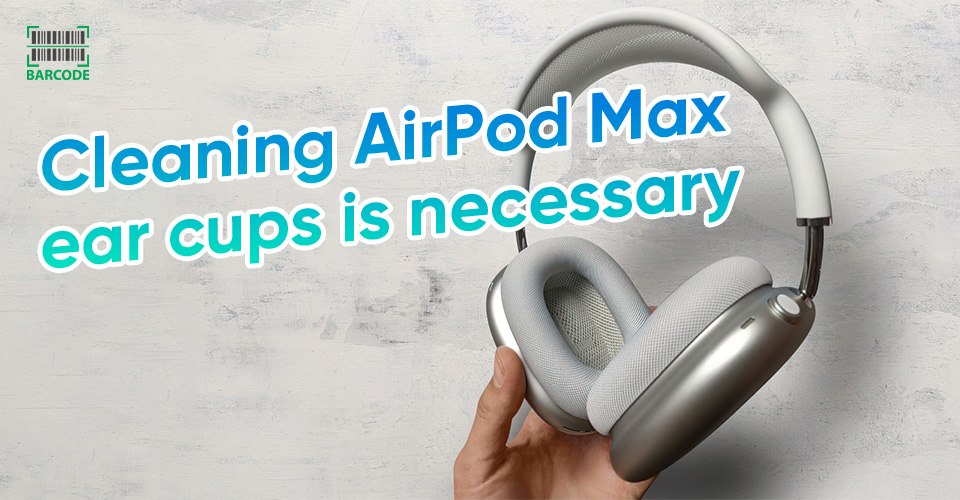 It is crucial to wash AirPods Max ear cups
Second, you should keep the ear cups of your AirPods Max clean if you want to share them with others to avoid the transmission of bacteria.
Further, incorporate a regular cleaning schedule into your routine to keep your AirPods Max headband clean and hygienic. 
This will aid in removing observable stains, dirt, and grime, making sure your headphones operate and look their very best.
Last but not least, debris and earwax might eventually harm the ear cup finish. Despite its high price, it will end up lasting less time than you anticipated!
Find out how to clean earwax from AirPods for more information!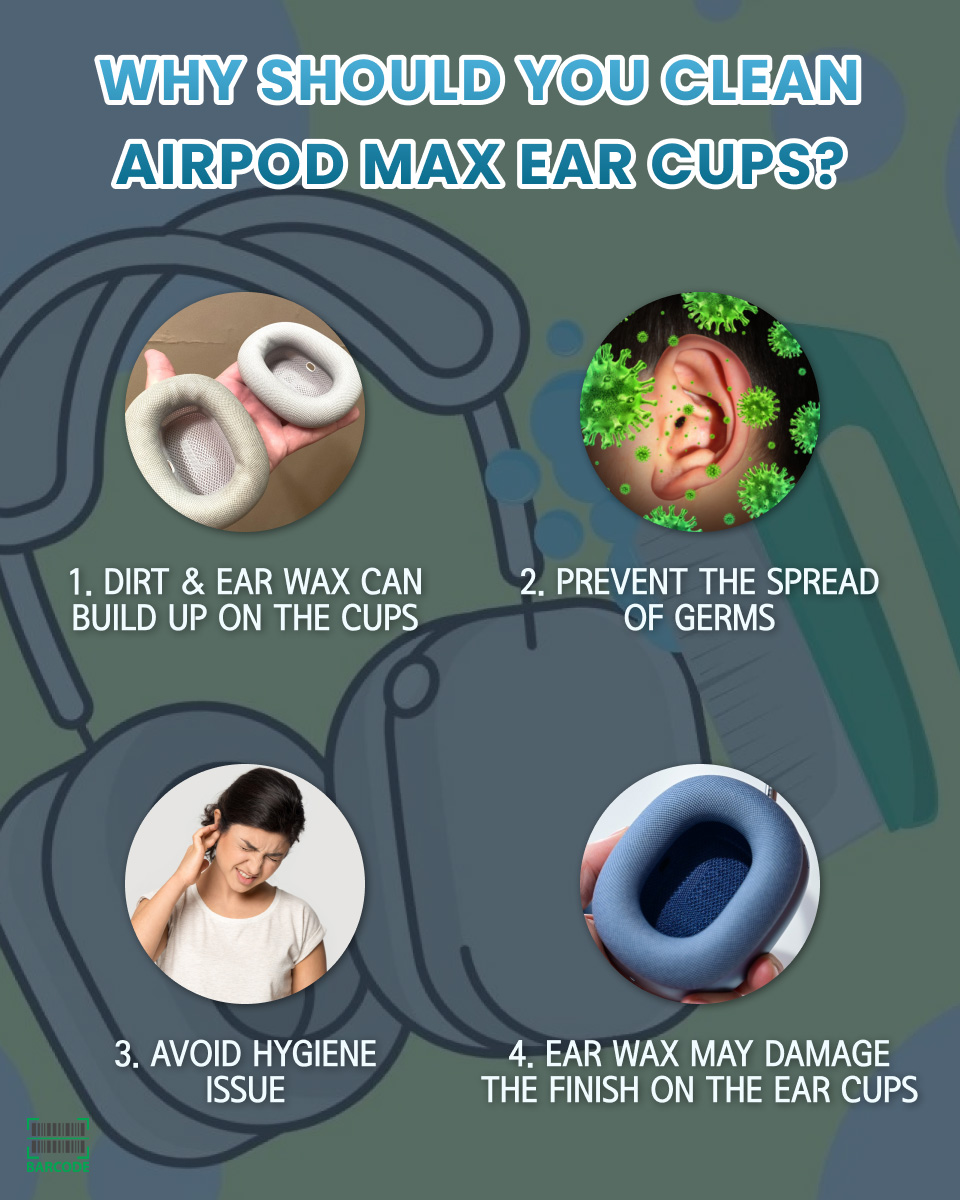 Reasons to clean AirPod Max ear cups
How to Clean AirPods Max Ear Cups?
You can maintain them in brand-new condition for a very long time by cleaning AirPod Max ear cups correctly and routinely. 
So continue reading to learn how to completely clean and sterilize your AirPods Max ear cup covers!
Preparation
You'll require a few materials in order to wash AirPod Max ear cups. See our list below!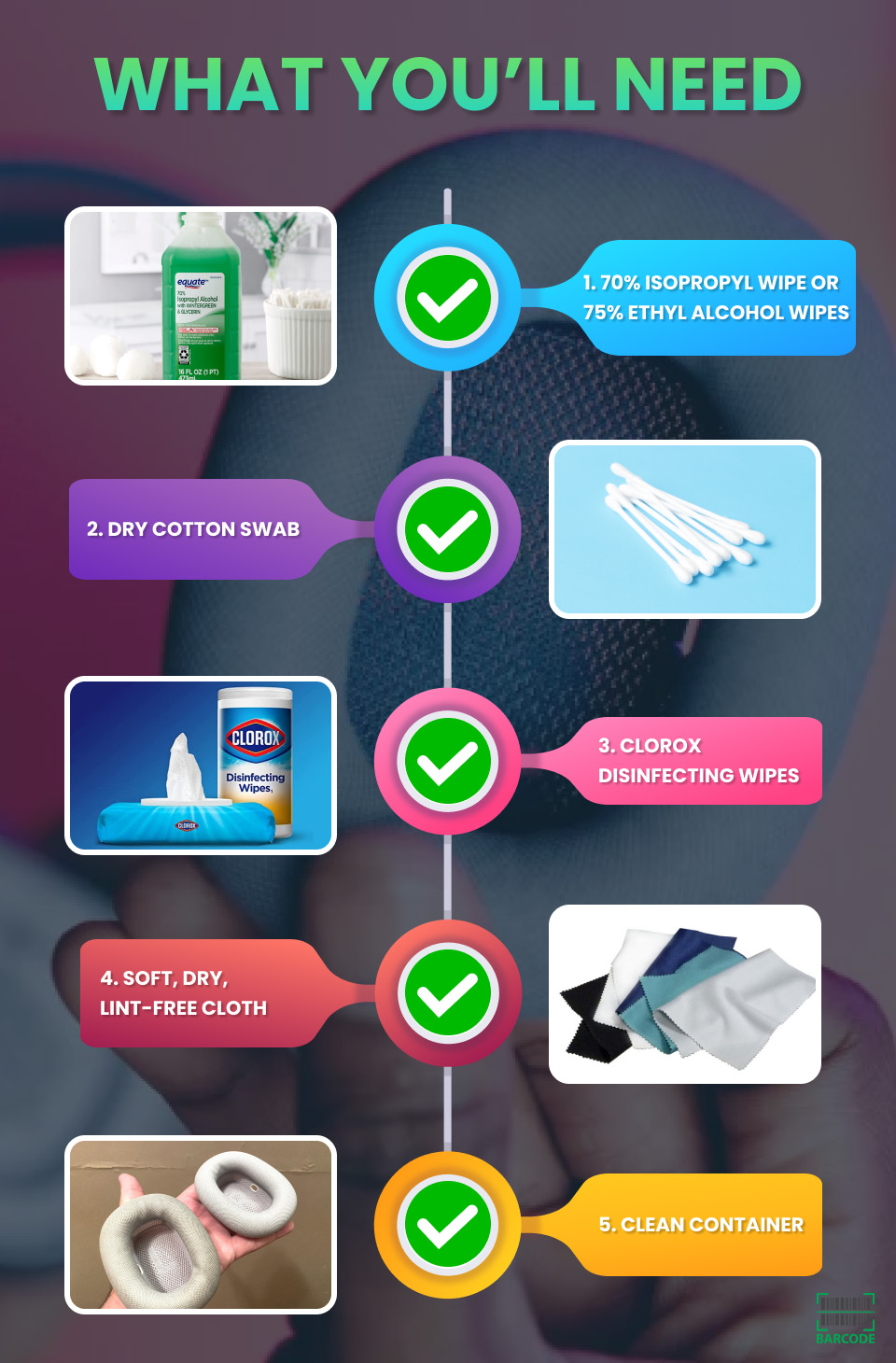 What you need to clean Apple AirPod Max ear cups
Instructions
Follow these steps to clean the Apple AirPods Max ear cups:
Step 1: Use isopropyl alcohol to lightly dampen a lint-free cloth.

Step 2: Utilize the cloth to gently massage the casing and ear cups to get rid of any stains or prints.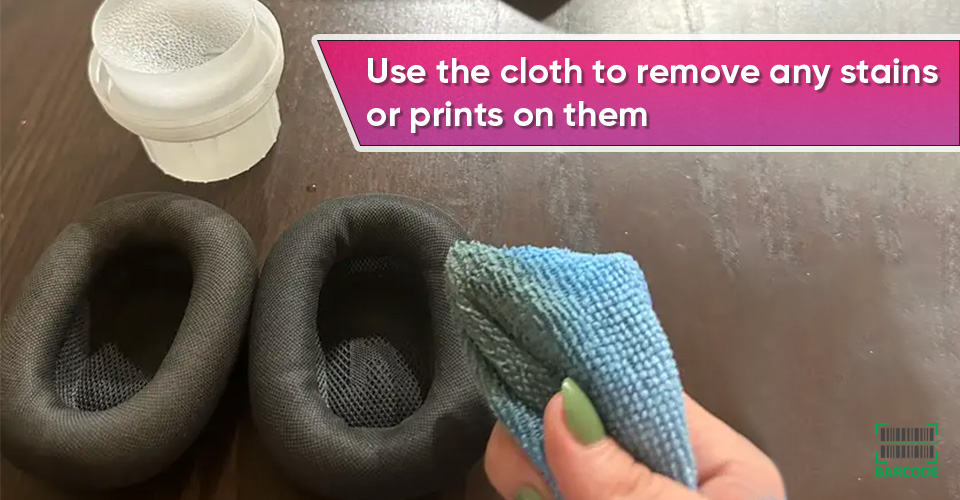 Clean your AirPod Max ear cups with a cloth
Step 3: You are done after you give them time to dry out.
Important Notes:
Avoid cleaning the casing or the ear cups with abrasives; the same applies to sharp, pointed items as they'll probably deface the ear cups and case. 
Before putting the AirPods Max back together and re-connecting them to your devices, ensure they are totally dry.
Potential Risks of Washing AirPods Max Ear Cups
Cleaning ear cups AirPods Max is rather simple. 
However, many people choose to wash them, which can pose potential risks that may cause damage to your device if you don't do it the right way:
One of the major risk factors associated with AirPod Max ear cups wash is that water may leak into the speaker grilles and harm the internal parts.
It can result in a reduction in sound quality or possibly a full breakdown.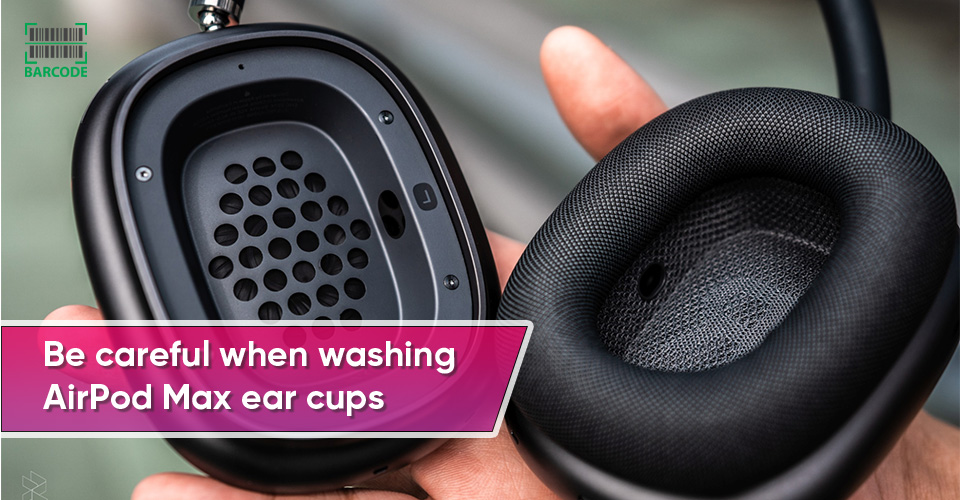 Potential risks of washing AirPods Max ear cups
Furthermore, moisture might make your ears feel uncomfortable or even irritated if the ear cups are not totally dry before usage.
So rather than washing the ear cups, consider wiping them down with a dry, soft microfiber cloth to remove sweat and debris.
You may lightly dampen the cloth with water or rubbing alcohol to remove hard stains but be careful not to get any moisture into the speaker grilles.
Check out some of the most recommended microfiber cloths to clean AirPod Max below:
| | | |
| --- | --- | --- |
| Amazon Basics Microfiber Cleaning Cloths | Rubbermaid Microfiber Cloth Towels | MagicFiber Microfiber Cleaning Cloth |
| | | |
| View on Amazon | View on Amazon | View on Amazon |
How to Take Care of AirPod Max?
Your AirPods Max will undoubtedly become dirty, but that doesn't mean it has to happen right now. 
If you follow these tips, your AirPods Max will remain clean for an extended time.
Use a silicone cover
Wearing a silicone cover for your AirPods Max is one way to keep them clean.
They preserve the original appearance of your AirPods Max by shielding them from debris and common scratches.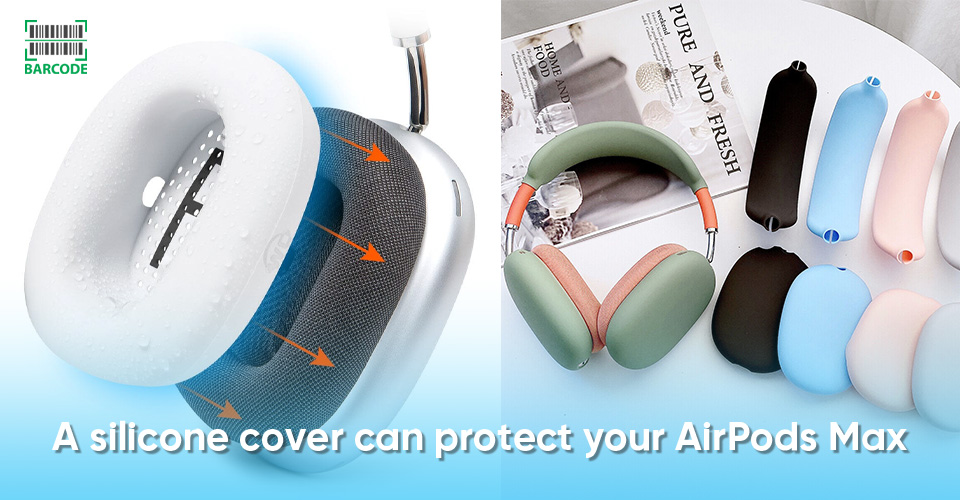 Use a silicone cover
Most AirPods Max silicone covers offer protection without weighing noticeably more. 
They also have many hues, so there is something for everyone, whether you want to go wacky or stick with the classic style of your AirPods Max.
Use a water-proofing spray
It makes sense that you might not want to hide your gorgeous AirPods design behind a silicone cover.
Using a water-proofing spray is the next best thing to keep them perfectly clean.
Imagine it as a thin, yet powerful, invisible protection for your headphones, shielding them from debris, stains from fingers, and other impurities.
Clean your AirPods Max regularly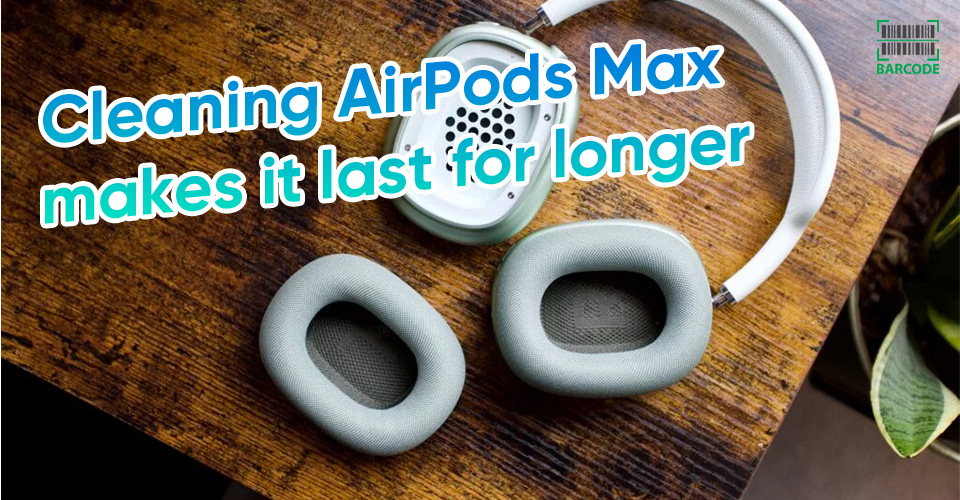 You had better clean AirPods Max ear cups regularly
Regular cleaning is the best way to preserve the beautiful look of these over-ear headphones.
To make sure there is no dirt on your AirPods Max when you put them back in their case, you should wipe your AirPods after each use.
Regular cleaning is the best way to keep these over-ear headphones looking beautiful.
In order to guarantee that your AirPods Max are clean when you place them back in their case, you should wipe your AirPods after each use.
If not, you can clean them using our blog's guide on how to clean AirPods after 72 hours of listening!
Does Apple Replace Stained AirPods Max?
Although Apple claims to be able to replace stained AirPods Max, the procedure isn't that simple.
Apple states that: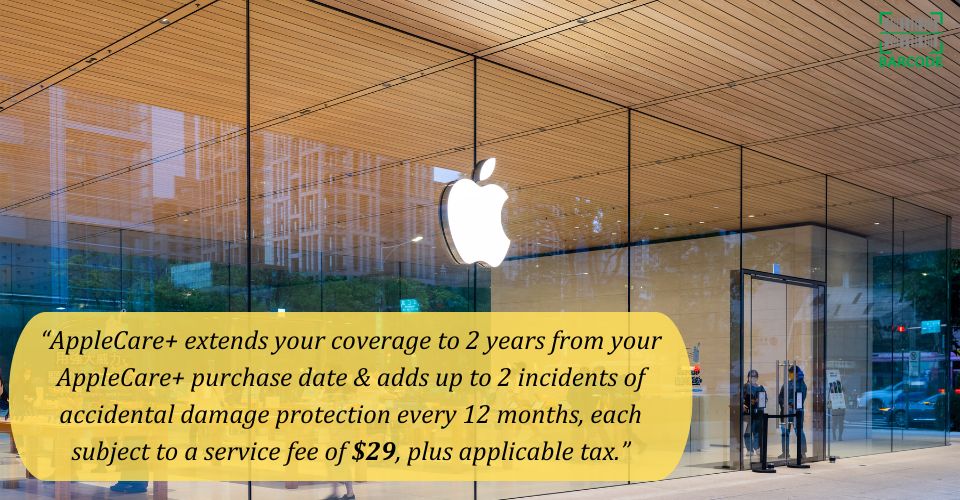 Does Apple replace stained AirPods Max?
What is meant by "accidentally damage," then?
Perhaps your AirPods Max landed in mud and became discolored, or possibly you unintentionally spilled some tea on them. Can they then be swapped out?
Indeed, you can have them replaced!
After all, dropping your AirPods Max in the dirt or pouring tea on it means accidental damage.
Cleaning services for AirPods Max are available at Apple stores. 
It's preferable to send them here if you don't feel confident cleaning them yourself.
Read more: How to clean AirPods Pro case?
Frequently Asked Questions (FAQs)
Can AirPods Max ear cushions be washed?
Indeed, you can.
After dipping a lint-free cloth into the soapy water mixture and giving it a quick squeeze, massage the cloth gently for one minute on each of the cushions and headbands.
Use a different cloth that has been mildly wet with fresh water to wipe the cushions and headband clean.
Are AirPods Max waterproof?
The AirPods Max aren't waterproof.
The headphones are not even water-resistant, thus they will likely be harmed by any contact with liquid or water.
Users are advised to keep their AirPods Max away from any liquids or moisture.
Does Apple offer free cleaning for AirPods?
Apple provides a free cleaning service for AirPods.
You can get your AirPods cleaned at a nearby Apple Store, and they can also offer you tips on how to care for and clean them yourself.
If your AirPods have audio problems and they are less than a year old, you might be able to get a replacement.
Wrapping Up
Anyone looking for a pair of premium headphones should consider the AirPods Max. They provide exceptional sound quality, noise cancellation technology, and are pleasant to wear. A single charge may last up to 20 hours of listening time, which is an amazing battery life. Therefore, it is important to know how to clean AirPod Max ear cups properly if you want to use them for a long time.