Great Falls Animal Shelter Provides QR-Code Pet License Tags
Feb 03, 2023 - Views: 301 Share
In an effort to speed up the return of lost dogs to their owners, the City of Great Falls Animal Shelter now provides a new kind of pet license tag.
A new kind of pet license tag is now available from the City of Great Falls Animal Shelter in an effort to speed up the return of missing pets to their owners.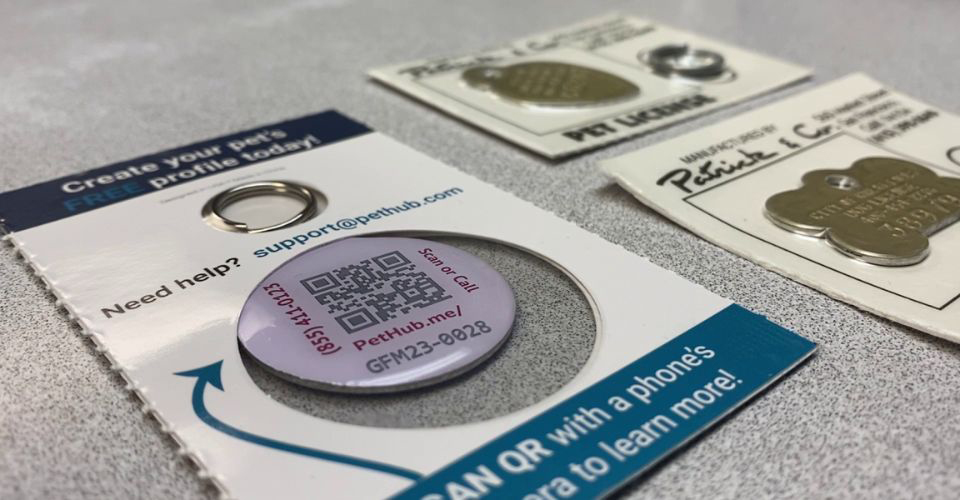 Great Falls Animal Shelter includes a QR code in the pet license tag
The new PetHub tags feature a QR code that allows the owner to enter their contact information, according to the shelter's volunteer coordinator Laramie Smovir. 
The shelter wants to return animals to their habitat as soon as possible to support the safety of both people and animals.
Several caretakers' phone numbers can be included on the tag, and you can also include your pet's medical, immunization, allergy, and other information, according to PetHub. 
For example, you can enter information about your pet's food allergy on the PetHub system. The person who finds your lost pet will know not to feed them, said Smovir.
The shelter reports that the new licenses are a significant benefit to them and the city in order to assist more lost animals in returning home because they have observed a high intake during the winter months.
Additionally, you can include that information on the code along with the contact information as well. 
To illustrate, your dog needs insulin shots twice daily due to diabetes. 
Then, the finder can take the dog straight to your veterinarian after scanning it. Your veterinarian will also be able to care for your animal if they can't reach you.
The new tags were on sale on February 1st for $5. Owners with lifetime licenses have the option to upgrade to the new tag for $5 apiece. 
The previous lifetime licenses, however, are still functional.
You may also like:
Eastwood Event Center Using A QR Code Menu To Offer Takeout
Bacolod City Uses QR Code To Monitor Job Order Workers