How to generate ISBN barcode? A step-by-step guideline for you!
Dec 20, 2022 - Views: 805 Share
How to generate ISBN barcode?
Knowing about ISBN as a self-published author is critical since you cannot publish without one.
So, this tutorial will assist you in learning the step-by-step process of creating an ISBN barcode for a book and why you want an ISBN number in the first place.
Let's check it out!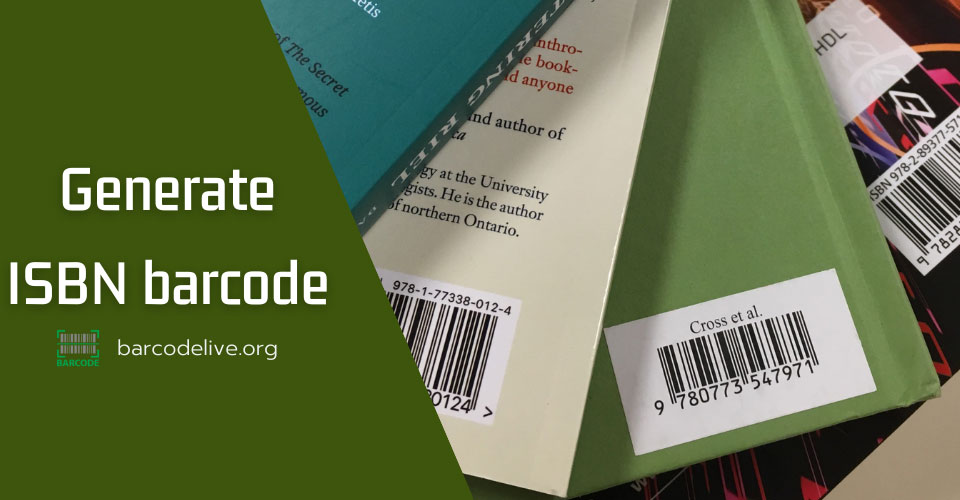 What is an ISBN code?
What Is An ISBN Barcode?
The ISBN (International Standard Book Identifier) is a 13-digit number that uniquely identifies books and book-like goods produced worldwide.
The ISBN is used to establish and identify one title or one unique edition of a title from a single publisher. 
An barcode ISBN helps bookstores, libraries, colleges, wholesalers, and distributors to promote and catalog their items more efficiently. 
Furthermore, digital sellers such as Apple Books track and report sales based on ISBNs.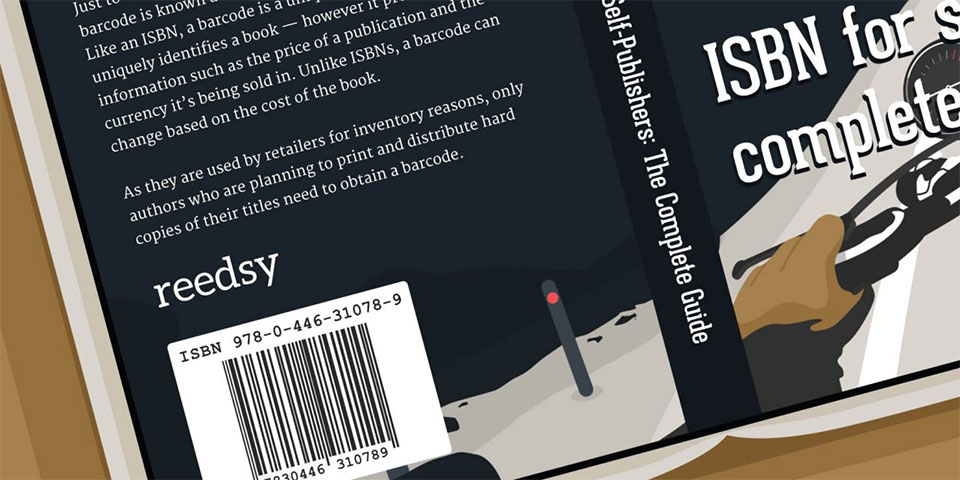 ISBN barcode
For both the digital and print editions, a unique ISBN is necessary. 
For example, if your title is currently available in print and you wish to make an eBook edition, you cannot utilize the same print ISBN number. 
It is necessary to generate a new number.
Do You Need An ISBN Barcode?
If you wish to publish and sell your eBook on Amazon, the short answer is no because that isn't required. 
Amazon will provide an ASIN number to your eBook, which will be used to identify and track your title.
However, this is just with Amazon and eBooks.
If you want your readers to be able to obtain a print copy of your book, you'll need an ISBN code.
This is vital if you have a brick-and-mortar marketing plan, if you want your book to be available through libraries, or if you want to work with wholesalers or other online merchants.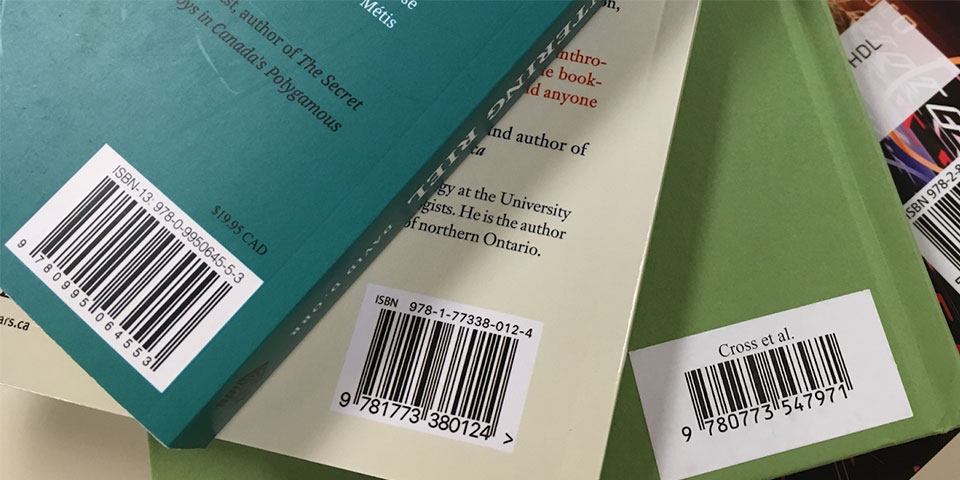 Do you need an ISBN barcode?
How To Generate ISBN Barcode?
If you want to generate your own book barcode, keep reading because the following is a step-by-step procedure for creating an ISBN barcode.
Get the ISBN Number
The user must first apply for an ISBN number before creating an ISBN barcode. 
This number should have ten or thirteen digits, such as 978-0-9767736-6-5. 
All books released after January 1, 2007, are required to display the ISBN in the new 13-digit format, or ISBN-13.
The free ISBN conversion tool can convert older 10 digit numbers to 13 digits.
Once retrieved, the ISBN number should be shown above the barcode on the book.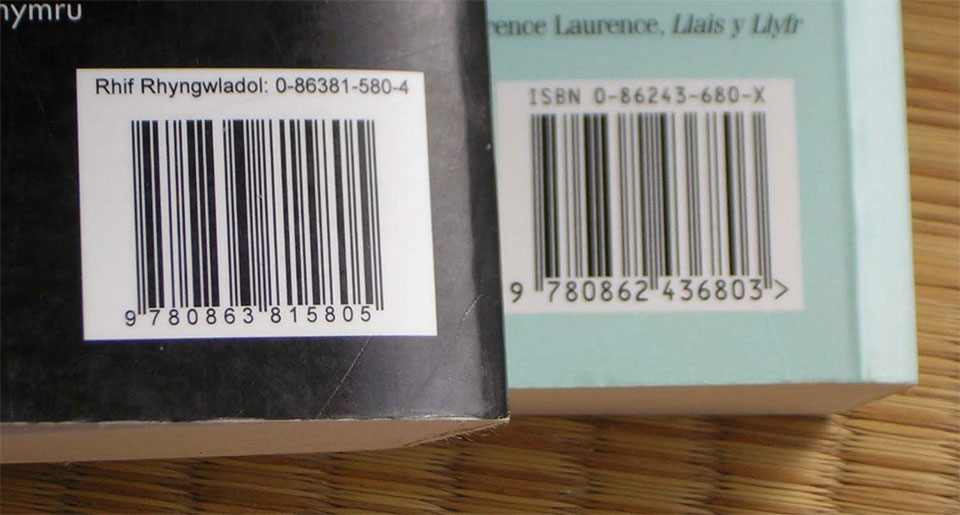 Get the ISBN Number
Products required to generate an ISBN barcode
To create an ISBN barcode, items must generate an EAN13 barcode as well as the OCR-A representation of the ISBN number, which displays above the EAN13 barcode. 
In some cases, creating ISBN barcodes with IDAutomation's UPC/EAN Font Package may be preferable. 
If dynamic barcodes or additional automation are required, IDAutomation provides a variety of barcode font tools, components, and stand-alone applications.
Generate an ISBN barcode image for the Book
Just follow the steps below to the end, you can get your own ISBN barcode.
Set up the OCR Font Package.

Install the barcode generator ISBN such as Barcode Image Generator once you've installed the OCR fonts.

Start the Image Generator program. 

Enter the first 12 digits of the ISBN number, the number 5, and the book's price in the Barcode Properties tab. The last digit of an ISBN number is a check digit that is not encoded in the barcode. 
For instance, 97809767736651050
Choose .050 for the X dimension and 1.80 for the Bar Height.
Select EAN13 as the Symbology.
Barcode Properties tab
Click the set button for the Show Human Readable Text in the Text & Color Properties tab and choose IDAutomationOCRb at 9 points.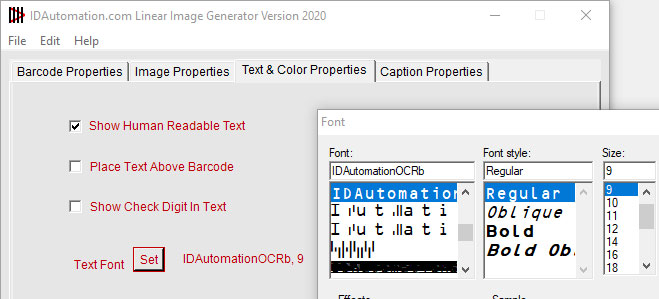 Text & Color Properties tab
Click the set button for the Upper Caption Font in the Caption Properties tab and choose IDAutomationOCRa at 9 points.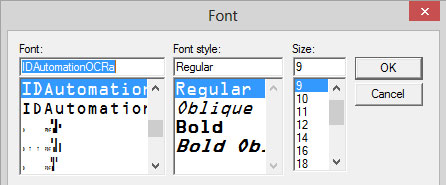 Caption Properties tab
Enter the given ISBN number (with dashes) preceded by the word "ISBN" in the Upper Caption text box on the Caption Properties tab. The upper caption for a 13-digit number would be ISBN 978-0-9767736-6-5.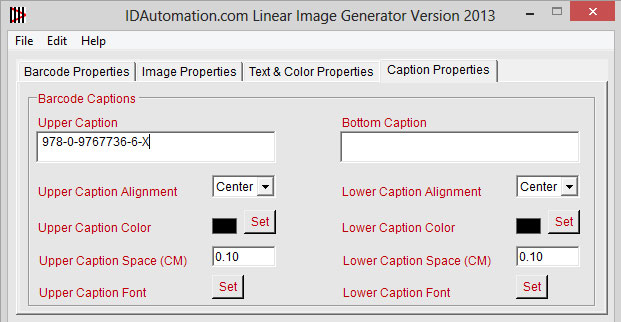 Enter the given ISBN number
Choose the image resolution (if unsure, pick 300) and Bitmap as the image type on the Image Properties tab.

Select Generate Image File to save the image to your hard disk. This picture is now ready to be imported and used in the graphics of the book or printed as a label.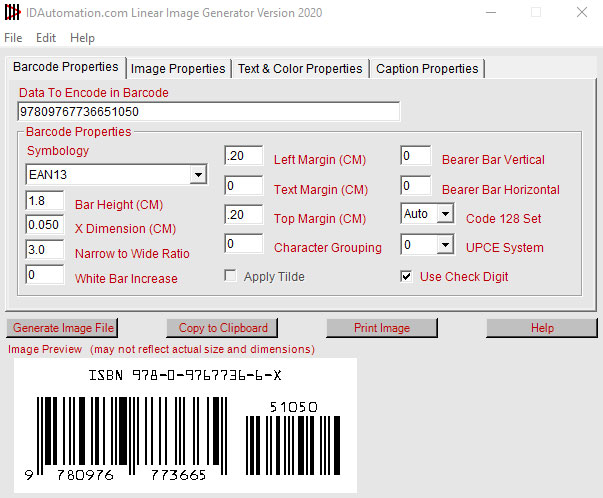 Select Generate Image File
Also read: What is MICR string? How does it work?  [A Complete Guide]
How To Read And Test ISBN Barcode?
Let's take a closer look at what the digits in the ISBN barcode imply.
Here is an ISBN for a specific book: 978-3-16-148410-0.
This sequence is separated into 5 number combinations, as you can see. However, the first three digits "978" show that this number string is for an ISBN. If we take these digits out, we get: 3-16-148410-0.
The 3 represents the language group identification, which in this case is German. A 0 or 1 is used for English-speaking nations. Language identification numbers typically range from 1 to 5.
This is known as the "publisher code," and it is used to identify the publisher on any book with this number. This number can have up to nine digits.
The next six digit number is "148410"
This six-digit number denotes the book's title. This is assigned by the publisher to a certain book or edition of the book, such as a hardback or paperback. This might be a single digit or a string of digits.
It is known as the "check digit." This number is calculated mathematically as a fixed digit. This is always a one-digit number.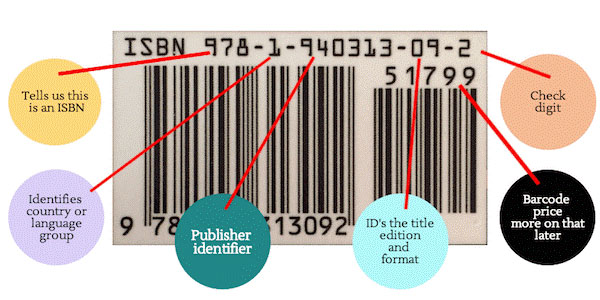 Read and test ISBN barcode
This number shows that the remaining ISBN numbers have been scanned and is derived using the code's other digits.
When the ISBN's EAN-13 barcode is read, the data scanned should match the numbers displayed beneath the barcode on the book. 
A hand-held barcode scanner is a standard way of scanning and testing barcodes. When a barcode is scanned using keyboard emulation, the data read appears as though typed in from the keyboard at the cursor.
Read more: Barcode Grader: Why Use And How Barcode Grading Work
How Many ISBN Barcodes Should You Get?
So, how many ISBNs should you purchase? To begin, let us explain a few typical mistakes.
An ISBN can only be used once
The ISBN is a unique number for that specific book, and it can only be issued to that title once. 
It cannot be used with any other book in the future, even subsequent editions of the same book.
You do not need an ISBN to sell in each nation. 
ISBNs are global; they are only assigned locally. 
A publisher in the United States can acquire their ISBN from Bowker, but they can stock their book globally using that ISBN.

An ISBN can only be used once
An ISBN is required for each format of the book as well as any new editions 
Do you want to sell your book in print, eBook, and audiobook formats? 
That's fantastic; but, each one needs a unique ISBN. 
A new ISBN will be required if you wish to publish a revised and updated edition. (This does not include correcting typos and mistakes.)
You cannot use the same ISBN for many publications in a series
However, you can use the same ISSN. ISSN numbers are awarded to book series by many fiction and nonfiction authors. 
ISSN is an abbreviation for International Standard Serial Number, which may be obtained from the Library of Congress. 
Each book in the series, however, will require its own ISBN.

You cannot use the same ISBN for many publications in a series
Is An ISBN The Same As A Barcode?
A barcode is NOT the same as an ISBN. 
ISBN is not also a type of barcodes.
The barcode on the back of a book is generated from an ISBN, but they are not the same thing. 
A barcode is a visible means for transmitting an ISBN to a computer via scanning technology during a sales or inventory transaction.
An ISBN is nothing more than a number.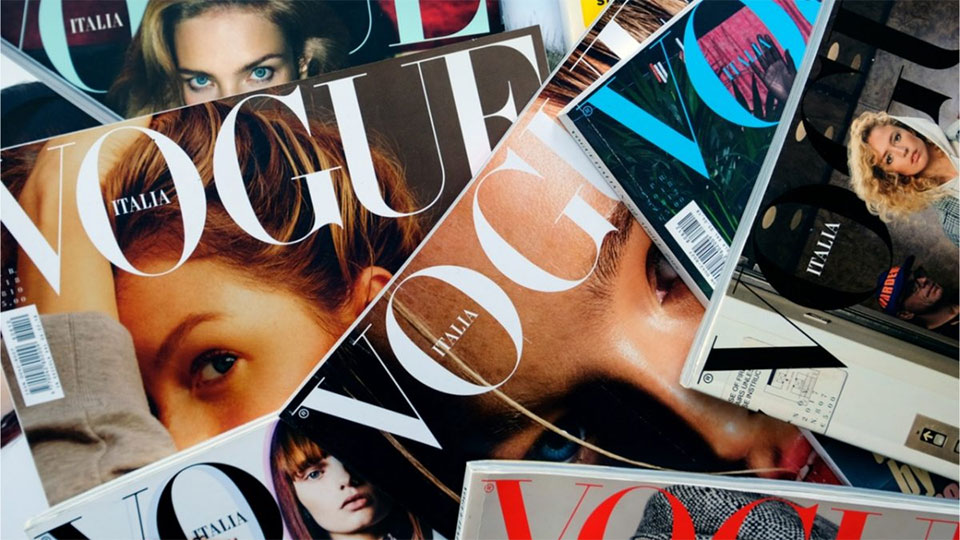 Is an ISBN the same as a barcode?
The ISBN number may be structured with spaces or hyphens between some of the digits, but it is basically only the thirteen numeric digits. 
It identifies a certain edition of a book (or perhaps some other book-like publication).
Its duty is to uniquely identify a certain edition of a specific work of writing. It might be a paperback version of a certain novel. 
Frequently Asked Questions (FAQs)
What is the format of the ISBN barcode?
Every ISBN has thirteen digits and is preceded by the letters ISBN whenever it is printed.
The thirteen-digit number is divided into four variable-length sections, each separated by a hyphen.
Why do some ISBNs end in an 'X'?
The upper case X can appear in the check digit, which is the final digit of the ISBN.
The modulus 11 with weighting factors of 10 to 1 is the method used to determine the check digit for the ISBN.
Where 10 would naturally appear as a check digit, the Roman numeral X is substituted in its place.
How long does it take to get an ISBN?
From the time an ISBN application is received at the agency, allow 5 business days for non-priority processing (not from the date sent by the publisher.)
From the time an application is received by the agency, priority processing takes two business days. 24-hour business-day express processing.
Conclusion
The key is to understand the purpose of the ISBN code if you want to be an author. Now that you have learned about how to generate ISBN barcode, we hope you can feel confident whenever you want to publish a book!