Font For Barcode: Things You Should Know About It [Explained]
Oct 28, 2022 - Views: 647 Share
The font for barcode plays a significant role in creating perfect barcodes.
However, choosing fonts for barcode images can take time and effort.
This article will help you understand more about barcode fonts with useful information.
Keep reading for further understanding.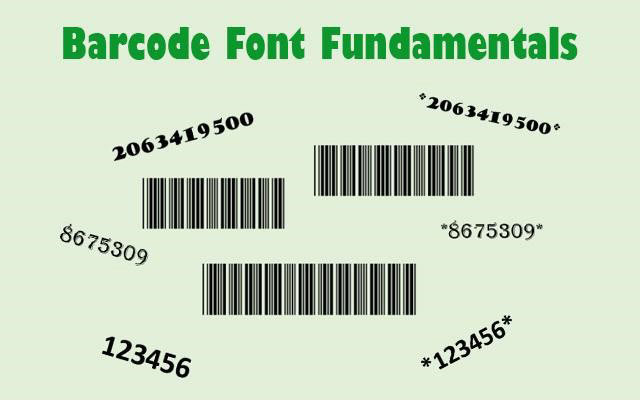 Font for barcode
What Is A Barcode Font?
Like traditional fonts like Arial, Times New Roman, Calibri, and even the dreaded Comic Sans, barcode fonts can be applied to encoded data strings. 
This will convert that data into a human-readable barcode representation. 
This may not sound simple, but it's much easier to understand in practice than in theory.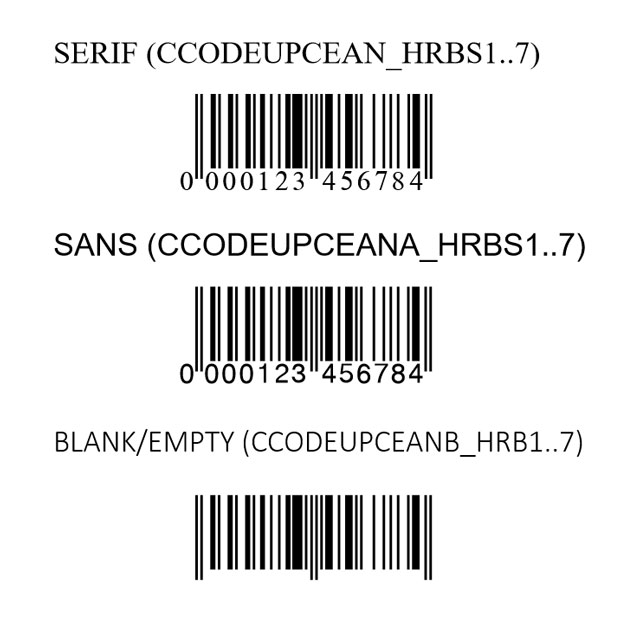 Definition of barcode font
What Is Encoded Data?
When creating the type of barcodes from fonts in programs such as Microsoft and Excel, the data must be encoded before applying the appropriate barcode font. 
It is possible to highlight the unencrypted data and select the appropriate barcode font for Word or Excel from the font dropdown list. 
Although it may look like a normal barcode, no barcode scanner can read an unencoded barcode as it contains no important information.
Without this information, the barcode will look correct. 
Still, it will not contain the start and stop characters telling the barcode scanner where to start (start) and end (stop) the target barcode.
Encoding is also important, as it may include a check digit.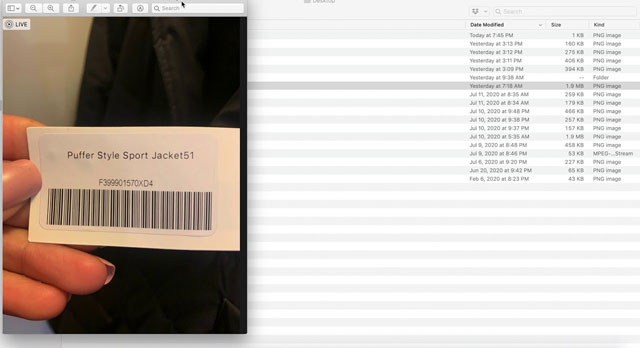 Encoding data
A check digit is a numeric identifier within a barcode that helps determine the standard or other important aspects. 
IDAutomation offers a variety of free font encoder tools to help customers encode data strings to create readable barcodes.
What Are The Advantages of Barcode Fonts?
The decision to integrate barcode fonts into the process rather than a component or standalone barcode generator should not be taken seriously. 
The Java Barcode Component can create the same barcodes as the Postnet & Intelligent Mail Barcode Font Pack but completely differently. 
These are just fonts. 
This means it can be integrated into various operating systems, such as barcloud ASAP, environments, and software applications.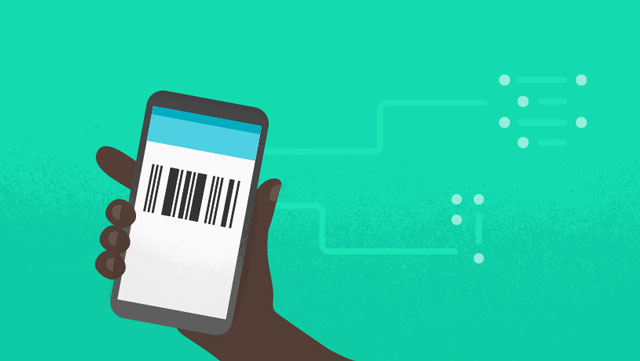 Advantages of barcode fonts
You can use the same barcode fonts on Windows platforms, Unix or Linux systems, and even Macintosh.
With the IDAutomation Font Tool, you can integrate barcode fonts into popular reporting software such as Crystal Reports, Oracle Reports, Access, and FileMaker. 
This means there are no limits to generating barcodes within your environment. 
This can be a plus, especially since multiple departments use the barcode font.
What Are The Disadvantages of Barcode Fonts?
Barcode fonts can offer a very high level of flexibility in applications across platforms. 
Still, it's important to note that some trade-offs can influence your integration decision. 
Barcode fonts must be installed on the server or the computer to which your computer is connected. 
Otherwise, users cannot generate barcodes, let alone view them.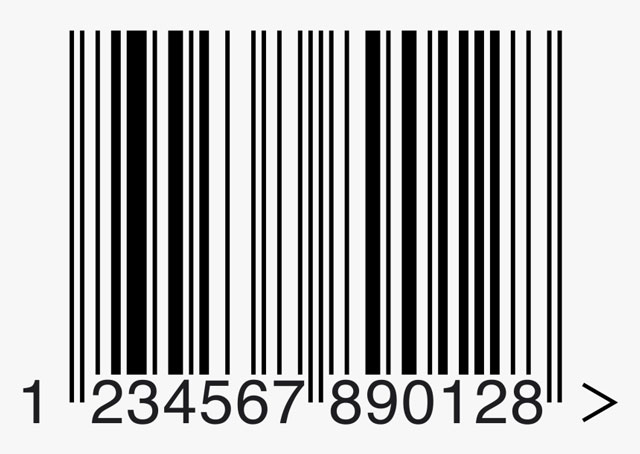 Disadvantages of barcode fonts
This can be a problem if the document is distributed outside the organization where the recipient can not access the barcode fonts. 
The barcode will not appear on the document when they leave the organization. 
You can solve this problem by embedding barcode fonts in your documents. 
Yet, the process is usually more complicated than the typical user has time to understand and do. 
Barcode fonts improve cross-platform and application compatibility, but the actual barcode types generated are limited to the types in the package. 
For instance, the Code 128 Barcode Font Advantage Package will allow you to make barcodes from the Code 128 symbology. 
These comprise GS1-128, UCC-128, EAN-128, and SCC-18. 
The .NET Linear Barcode Forms Control component also supports you in generating code 128 check digit. 
Besides, it also creates postal barcodes, Code 39, Codabar, and many other types in the .NET environment.
How To Install Barcode Fonts for code 39 on Windows?
Installing the barcode font on your Windows operating system is similar to installing any other font. Download, unzip and install to get started. 
Users often need to learn what directory the program is downloaded to, how to unzip it, or what to do after installing the product. 
It's not rocket science, but it's easy to overlook something simple, and the product won't install. 
Install barcode fonts for code 39
Here is a quick overview of a Windows environment's barcode font installation process. 
This process is intended to install the IDAutomation Barcode Font Pack, but it is not specific and may be suitable for installing other fonts. 
Check where you downloaded the software. The default location is often the My Documents Downloads folder. 
Many web browsers also allow you to open the folder where the product was downloaded by simply clicking Download after the download is complete. 
Right-click the downloaded file and select "Extract All...". You will be asked to select a destination and click OK. 
You can use your Downloads folder as the destination or click the Browse button to find the appropriate location for your program folder. 
After extracting the files, navigate to the product folder and double-click the Install.exe executable to start installing the font pack. 
Agree to the terms of use, click Next to continue, specify the directory destination, and click Start.
How To Add/Generate A Font for Code 39 in Excel?
If you create a barcode font for code 39, follow these simple steps: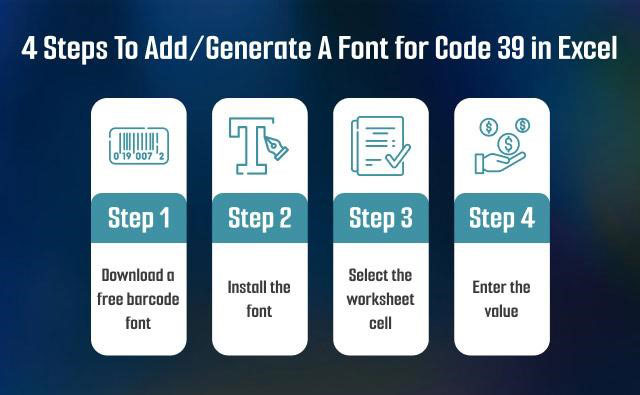 Instruction to create a code 39 font
Step 1. Access the website: https://www.idautomation.com/ and download barcode font for Excel. 

Step 2. Install this barcode font for Excel on your system after successfully downloading it. Note: This is the free font version for educational use only. 

Step 3. Select the worksheet cell where you want to generate the barcode. 

Step 4. Enter the value to create a barcode. Note: You only change from the normal font style to "IDAutomationHC39M Free Version". 
Text is converted to barcode as soon as you change the font style. This font style easily converts text into 3 out of 9 barcodes. 
Now, you may apply it wherever you like.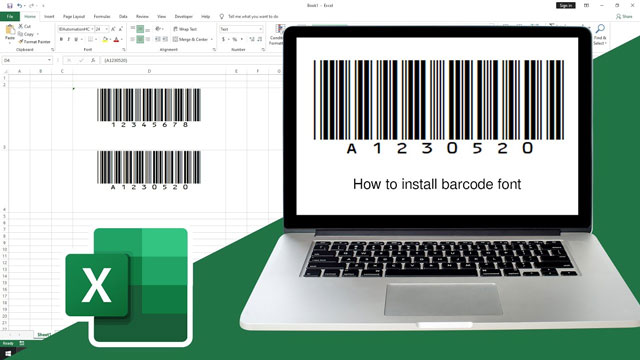 Adding or generating a font for code 39
Free Barcode Font for Code 39
Many websites on the internet ask you to pay for the right barcode fonts that work. 
Barcodes Inc provides it for free. 
This free barcode font for Excel is neither crippled nor constrained. It's not shareware expiring or asking for money.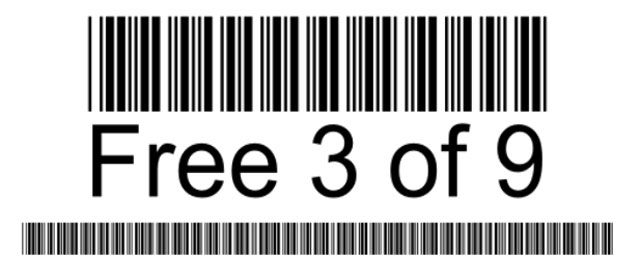 Free barcode font for code 39
You can continue getting the updates of fonts containing various symbologies (Codabar, Code 128, Postnet). 
This font works with Mac or Windows programs supporting True Type fonts such as Microsoft Excel, Microsoft Access, MS Word, and QuickBooks.
Frequently Asked Questions (FAQs)
1. Can barcodes contain letters?
A barcode can contain up to 43 characters, including letters, numbers, and some special symbols, such as Code 39.
This code can process characters, so it's indispensable in the industrial field and some other fields, such as electronics and automobiles.
2. Which font is best for barcode labels?
Sans-serif fonts are perfect for this category, as content needs to be legible from a distance.
Before printing, ensure the letters are not close together, and the warning label font size should be large enough.
3. What is the standard barcode format?
Universal Product Code (UPC) is the standard barcode for identifying products in retail stores.
Customers in the United Kingdom, United States, Australia, and New Zealand are accustomed to UPCs on products in supermarkets and other retailers.
You may look for it in the US grocery stores. The symbol includes a 12-digit number.
Conclusion
Have you decided which barcode type to generate? Now that you've made your font and component decisions based on the barcode you're creating. Besides, choosing a font for barcode also depends on the environment in which you create the barcode and how the data is encoded.