Barcloud ASAP: An Useful Asset Management Solution [GUIDE]
Oct 28, 2022 - Views: 1172 Share
Barcloud ASAP has become a common system with special functions and features.
It gives users significant advantages when transferring money.
What should you understand about it? How does the ASAP system integrate with Barcloud?
Keep reading this article for further information!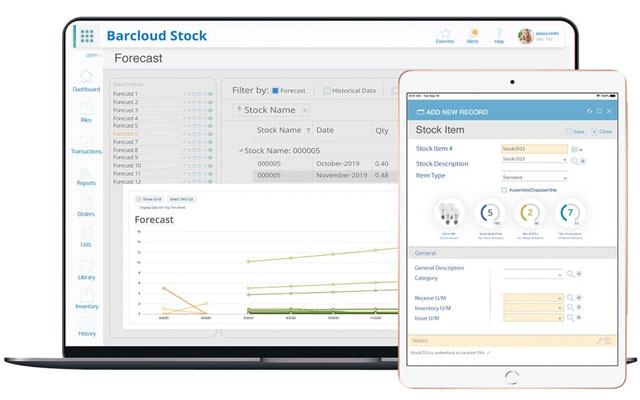 Bar cloud ASAP system
An Overview Of Modern Asset Tracking Systems
Most modern businesses, large and small, have physical assets that need to be monitored, tracked, and managed. 
Every device or hardware your company has invested in should be monitored, from printers, laptops, and screens to vehicles and trucks. 
Ten years ago, asset tracking was mainly implemented with manual methods and spreadsheets. 
Asset reports are introduced for accounting, and data is encoded into spreadsheets for management and tracking.
In today's industrial environment, the quantity of assets is growing quickly. 
Businesses today have thousands of outdoor and indoor assets that need to be managed and tracked. 
Proper tracking will improve financial accounting, process efficiency, and cost savings. 
Asset management is becoming increasingly data-intensive with real-time tracking ability.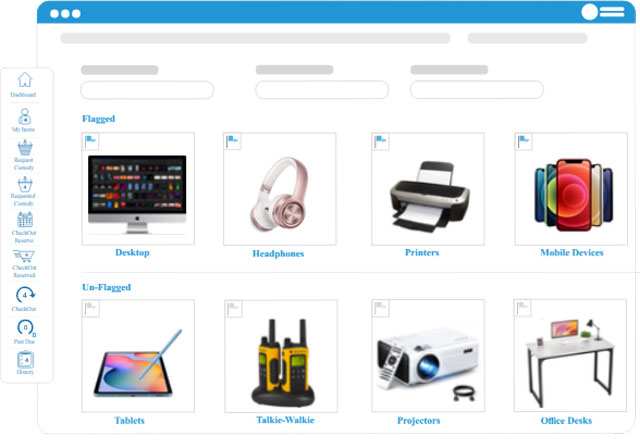 An overview of the asset tracking system
The latest technologies are now possible without investing in servers.
They comprise smartphone support, QR codes, RFID tags, cloud databases, customization, real-time tracking, and database maintenance. 
Groups such as BarCloud, GoCodes, and GigaTrak are all comprehensive asset-tracking service providers with the latest features.
They include QR codes, cloud databases, automated DBMS, and multi-platform support.
There is an increasing need for data analytics and real-time data in the management and area of ​​asset tracking. 
The speed of retrieving and processing information is very important for businesses. 
Added to this is the relevance of the data, which depends on the time delay. Real-time data entry has a huge impact on how an organization operates. 
Accurate and timely records of asset location, current status, and availability details are required. 
This improves asset management accuracy, reduces device downtime, and offers real-time visibility.
What Is A System ASAP?
Cloud-based software for managing inventories called ASAP Systems primarily serves businesses of all sizes.
It is mobile device compatible, has built-in configurability and flexibility, and enhances data capture fields. 
It also aids in the upkeep, tracking, kitting, and execution of item check-in and check-out.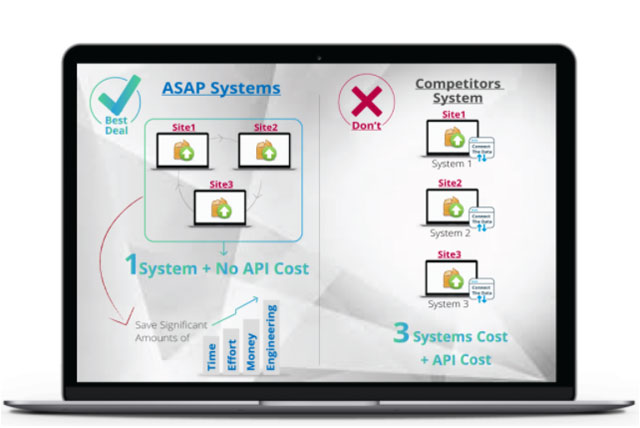 The ASAP systems
What Is Barcloud ASAP?
BarCloud Asset is a convenient cloud-based asset management solution appropriate for large, small, and medium enterprises in different industries. 
BarCloud is comprehensive inventory management developed by a Barcloud ASAP system.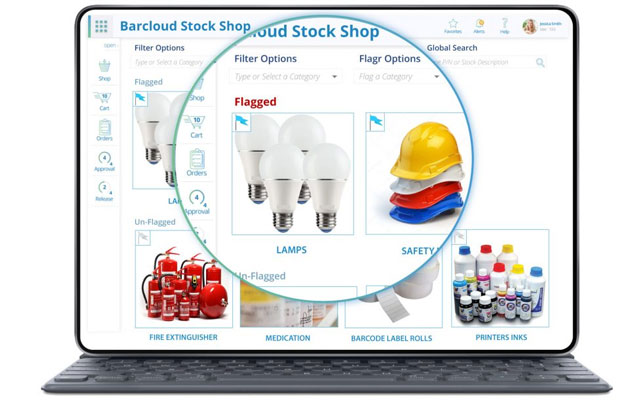 The barcloud ASAP
The ASAP barcloud helps track the system that utilizes technologies such as smartphone support, barcodes, and RFID. 
Notably, an ASAP barcloud app is a cloud-based extension of asset-tracking applications.
What Are Some Features of Barcloud ASAP?
Key features comprise license management, barcode label printing, auditing, asset tracking, mapping,  and reporting.
Below are several barcloud's main features:
Renaming asset data fields 
Barcloud's asset management system allows you to rename asset data fields freely. This makes inventory tracking more user-friendly and easier. 
Configuring barcode labels 
Almost every asset a business owns may be identified using a type of barcodes. 
This greatly simplifies inventory tracking and data entry. 
Also, barcloud lets you format barcode labels as desired with the proper barcodes standards.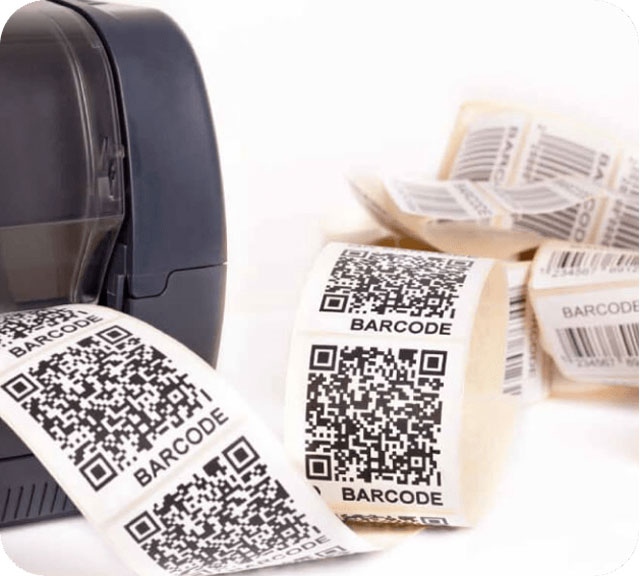 Configure barcode labels 
Flexibility
The cloud-based asset tracking system also comes with an easy-to-use report wizard tool generating real-time reports through live data to give insights. 
Thus, this platform is flexible and helps you save time.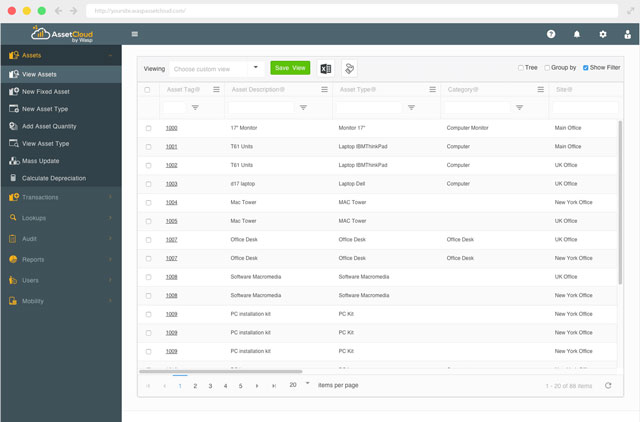 The cloud-based asset tracking system
Customized notifications and alerts  
Barcloud users may customize their alerts and notifications. 
They can send alerts to appropriate personnel with multiple platforms, such as SMS and email. 
For instance, if a company rents equipment, an asset manager will generate a notification with details such as terms of use and return date. 
Another example of custom report generation is when equipment or assets are approaching a maintenance schedule, alerts can be generated to let people know. 
Asap systems integration with Barcloud
ASAP Systems can quickly scan data directly into the BarCloud mobile app for online inventory and asset management on smartphones and tablets. 
It allows customers to monitor and track assets and inventory effectively.
Thus, it also is important for you to know how to set up barcode inventory system.  
A wireless mini Bluetooth scanner is one of the ideal options to help users collect barcode data. 
It allows them to easily transfer inventory data to the BarCloud mobile app with the simplicity of one-button scanning in the inventory scanning system. 
The compact Bluetooth barcode scanner's ease of use makes entering inventory and assets into the BarCloud mobile app more efficient, saving users valuable time. 
Small wireless Bluetooth scanners can be easily integrated with databases, allowing smartphones, tablets, laptops, and desktop computers to scan.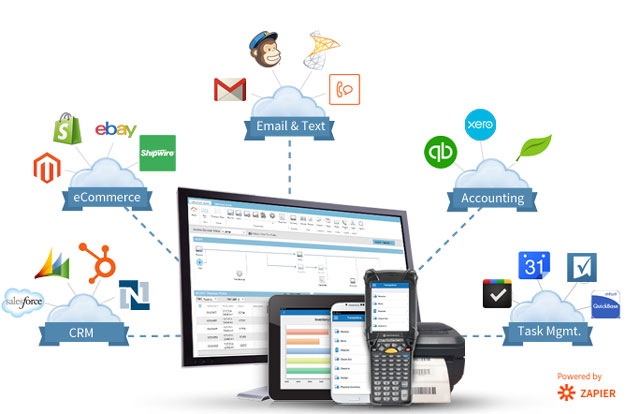 ASAP system integration with Barcloud 
One-click allows you to sync all your scanned data directly to BarCloud, asset tracking software, and ASAP Systems' inventory management. 
Apart from compact Bluetooth device integration, ASAP Systems' BarCloud software allows customers to choose specific features suiting their business practices. 
BarCloud allows organizations to rename customized reports and data fields. 
It also sets role-based user access and gains business intelligence via built-in analytical charts.
Read next: dpm barcode
Frequently Asked Questions (FAQs)
1. How much do ASAP systems cost?
Pricing for ASAP Systems will start at $45 per user per year. They include three basic packages: 
Lite costs about $45 per user per month.

Standard costs $95/user/month.

Professional costs $145/user/month.
Plans can be annual, billed monthly, or multi-yearly.
ASAP (Advanced Systems Analysis Program) is optical engineering software for simulating optical systems. 
It may handle both incoherent and coherent light sources. 
This is a non-sequential ray tracing tool, indicating that it may be used for lens system analysis and flare analysis. 
3. What are the benefits of ASAP?
Save money and time for recipients and federal agencies. 

Get money to your recipients fast. 

Transfer money securely. 

Reduce costs and liabilities when funds are held outside the treasury. 

Operates without installing new software. 

Enables both federal agencies and payees to view and retrieve reports on relevant data such as payment history and status, account balances, and more

Provide live customer support for recipients and agencies. 
Conclusion
We've covered the good information about the ASAP systems barcloud with Barcloud. This is a convenient and easy-to-use system with superior features and great benefits. The Barcloud ASAP comes with flexibility, free asset data renaming, customized alerts, and notifications.
This article also provides a complete process of generating ASAP Barcloud by integrating ASAP systems with Barcloud.