Buying a Barcode: 2 Ways That even Beginners Can Do [Guide]
Oct 27, 2022 - Views: 770 Share
A valid barcode will probably need to be on the package if you plan to sell the item in a retail setting.
Luckily, buying a barcode is a fairly easy process regardless of how many you need, whether you want to get them directly from the supervisory organization or don't mind buying used.
To find out what to do, read this post right away!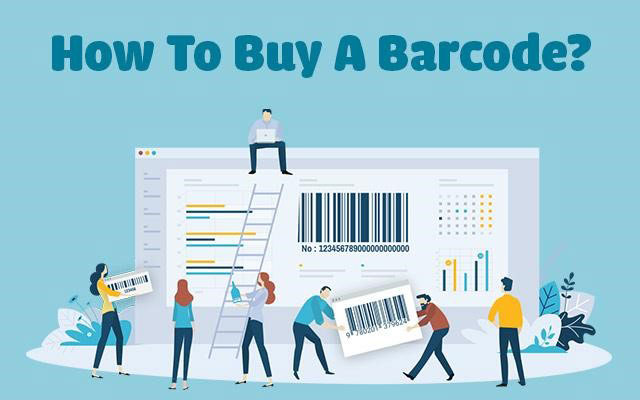 How to purchase barcodes?
What Is A Barcode?
A barcode is a machine-readable image of parallel black and white bars.
To provide each product its own identifying number, barcodes are attached to the product packaging and to the products themselves.
Barcodes are frequently used in retail establishments and are normally 13 digits long, though they can alternatively be 8 or 12 digits long.
A barcode reader that is connected to a database can swiftly scan and recognize this code.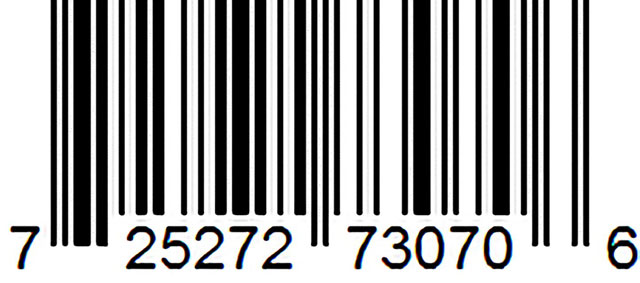 An example of a barcode
Functions of Barcodes
Have you ever wondered why barcodes are so commonly used these days? - It is because using barcodes provides people with a lot of advantages.
Inventory management
It is simple to manually keep track of your products when you first start off with a small number of them.
Yet, as your firm expands, you will begin to run across problems.
Large inventories can be laborious to physically manage, and doing so raises the possibility of mistakes. 
Barcodes play a role in this.
They may aid retailers, wholesalers, and distributors in properly and effectively tracking inventory while also removing human error.
Additionally, they enable real-time tracking. You can always know the number of various things that are on hand thanks to barcodes.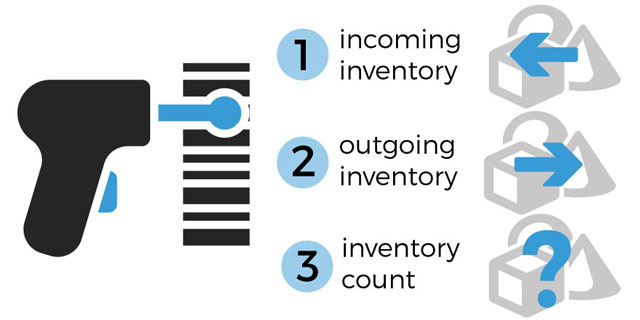 Using barcodes helps better manage inventory
Checkout efficiency
A barcode takes just several seconds to scan, allowing a cashier to quickly record the price of an item. 
Then, checking out is now much simpler and quicker as a result.
Barcodes are particularly crucial in a crowded business because they cut down on errors and wait times at the checkout lines.
Cost-savings
Barcodes also significantly reduce the cost of inventory management since they require fewer employees to operate.
They can also aid in preventing fraud and staff theft.
As items containing barcodes are removed from the store and not scanned by the system, alarms may sound.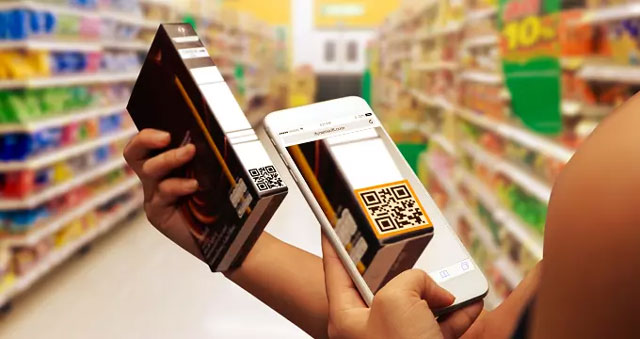 Using barcodes helps save money
Indeed, a barcode system can make it easier for you to detect theft or fraud because it allows you to rapidly and correctly verify inventory.
Customer relationship management
The ability to assist you to get useful data about your consumers is another essential use of barcodes. 
They give you an easy way to learn about your consumers' buying habits, including what they buy, when they shop, and other details. 
Using this information, you may stock up on popular items and employ the ideal sales and promotional tactics to provide your consumers with the finest shopping experience possible.
Do Your Products Need Barcodes?
Adding barcodes costs money, takes time, and requires work. 
For this reason, you could ask if getting barcodes is worth the cost and difficulty as you establish your goods business.
The response is sometimes yes and other times no.
Thus, you'll need to balance the advantages and disadvantages before deciding whether you want to employ them.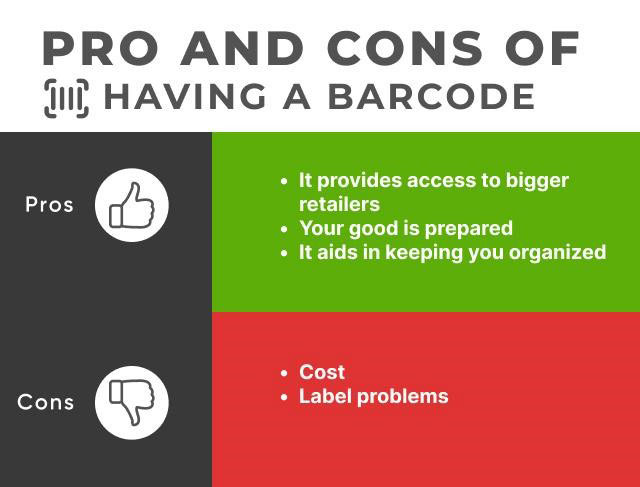 Pros and cons of getting barcodes
Pros
It provides access to bigger retailers
It's a good idea to be ready even unless you intend to wholesale to bigger retailers. 
You might reconsider when your company expands and scales. 
It will be considerably simpler for you to shift to using larger retailers if your products already have barcodes.
Retailers will value the fact that your products are equipped with barcodes already. 
Consequently, they may start stocking and selling your products more quickly and easily after adding your products to their system. 
You'll both start generating income more quickly as a result.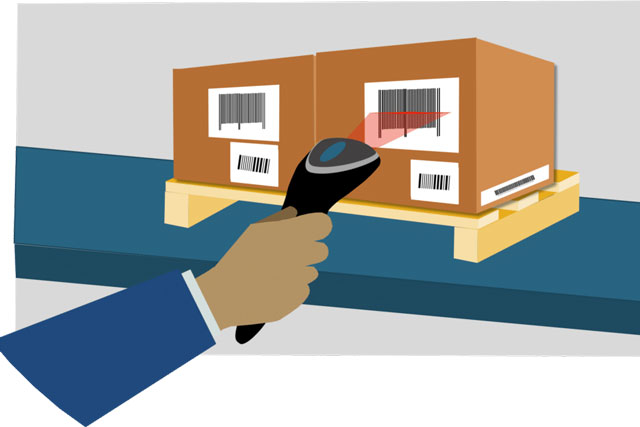 Using barcodes demonstrates that your product is ready
It aids in keeping you organized
You'll need some sort of method to manage your inventory whether or not you decide to employ barcodes on your products. 
Barcodes make keeping track of your merchandise simple. 
Even though you now believe you have everything under control, you may decide to extend your product line in the future.
Cons
Your initial barcode purchase may cost you thousands of dollars, based on the method you use to make the purchase and the volume of goods you sell.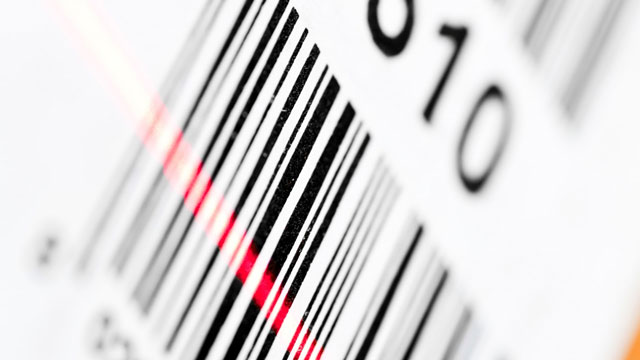 Pay attention to label problems
If you already created the labels for your products without considering barcodes, you might find that the barcodes don't fit. 
If so, you'll probably need to alter your labels in order to incorporate barcodes.
Buying A Barcode: Pros & Cons
In case you decide to utilize barcodes on your items, the first step you need to do is to choose whether to buy official barcodes from GS1 or from a reseller.
Both strategies have pros and cons, based on your circumstances and business goals.
Buy through GS1
The only company that can design unique barcodes is GS1, which is also the only authorized retailer.
The GS1 website offers official barcodes for sale.
Pros
Your barcode is official if you buy through GS1.
This implies that you—and not some other party—are identified as the manufacturer by your UPC.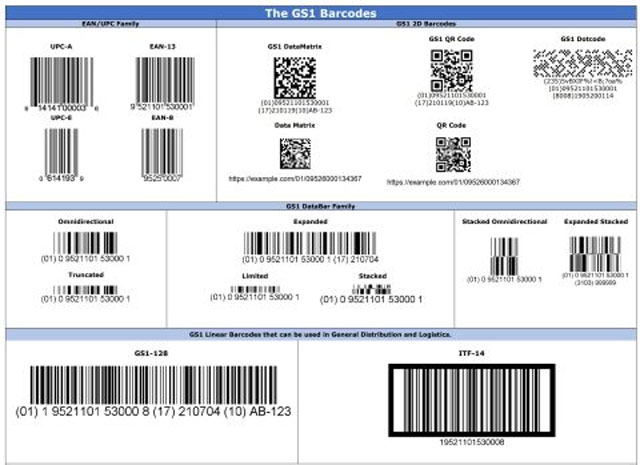 GS1 barcodes are official
If you purchase certified barcodes, you can more easily track sales data since your UPC is specific to you. 
You can obtain precise data on your products if you now sell across the country (or intend to do so in the future).
They are generally acknowledged
Amazon and other major sellers demand official barcodes. 
You won't have to be concerned about your products being refused because of your barcodes if you buy through GS1.
Cons
Barcodes bought through GS1 are much more costly than those resold. They cost between 10 and 25 cents each, however, there are other charges.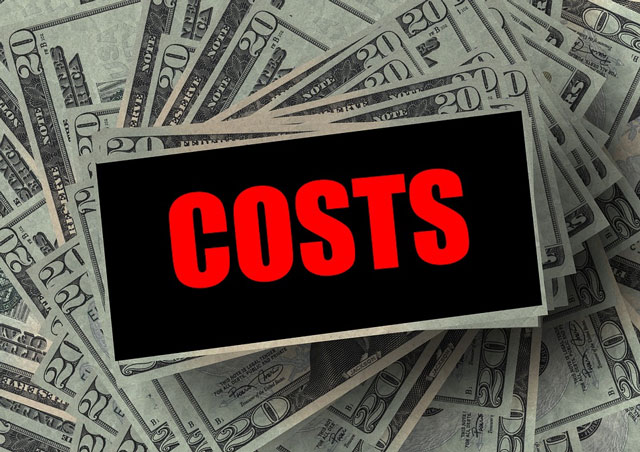 Buying barcodes through GS1 is costly
You'll wind up spending between $250 and $10,500 on startup fees and $50 to $2100 on annual fees, based on how many distinct items you have.
You'll need to put in a little extra time and work getting your numbers and filling out forms since you're actually registering your barcodes with GS1 as you buy them.
For a detailed process on buying a barcode through GS1, read on…
Buy through a reseller
If you've previously looked online for places to buy barcodes, it's likely that you've come across resellers.
They are companies that buy barcodes in bulk and resell them for less money.
Pros
The main benefit of buying barcodes from a reseller is that you may do so at a much lower price. 
Barcodes can be bought for as low as $0.14 per, as opposed to spending hundreds of dollars.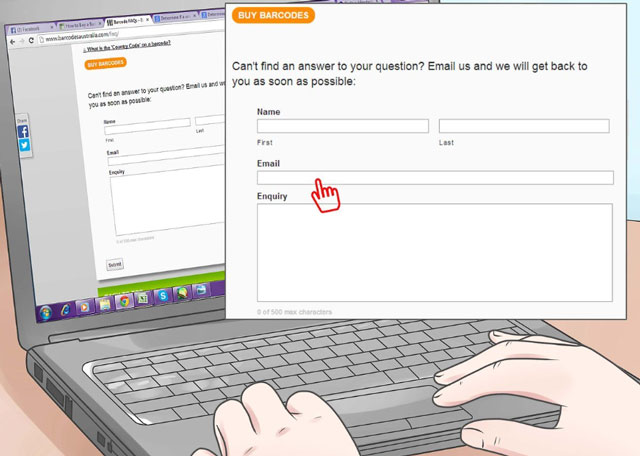 Buy a barcode from a reseller is cost-effective
Most reputable barcode resellers give customers who buy a lot of barcode discounts on top of the already low price.
This can be something to think about if you need a lot of barcodes but are concerned about cost.
Cons
Not all resellers are trustworthy
You must exercise caution while working with resellers because not all of them are trustworthy and legitimate. 
Nationwide Barcode and Quick UPC are well-known and reputable resellers.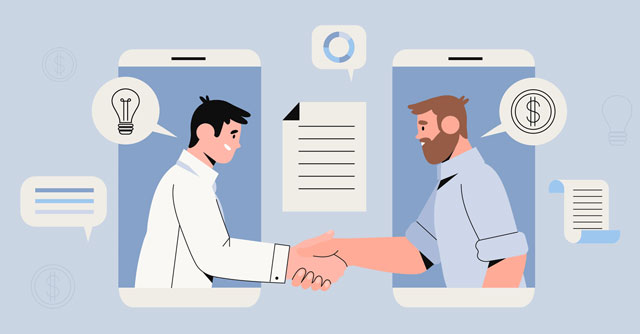 Avoid buying from unreliable resellers
They might be rejected by major retailers
Products with resale barcodes are often not permitted by big retailers. 
You must offer official barcodes if you intend to sell your goods through major chain retailers.
You may miss out on sales
Retailers make their purchasing decisions based on the information they obtain from manufacturers' barcodes. 
However, your barcodes cannot accurately track purchases if they are connected to another item or another manufacturer.
You can lose out on such repurchase chances if they can't connect your products to you.
Now, let's sum up the advantages and disadvantages of 2 ways to get barcodes: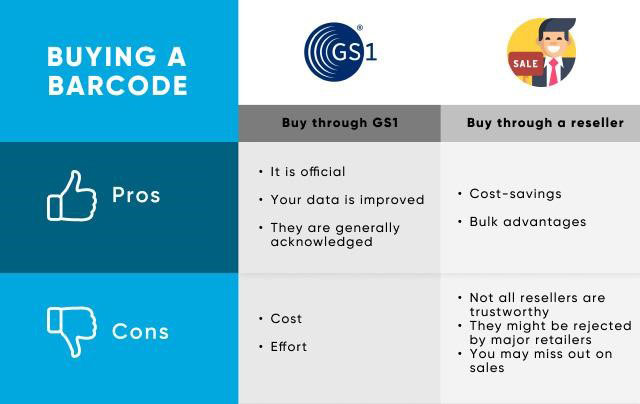 Pros & cons of buying a barcode through a reseller
How To Purchase A Barcode From GS1? 
As mentioned previously, we will tell you how to make a barcode purchase from GS1.
It includes 5 steps in general, so let's look at the instructions below!
Step 1: Register with GS1
The first step is to register and pay an annual GS1 membership fee.
You can get in touch with GS1 directly or one of the many member organizations that are spread out all over the world.
The GS1 website has information on these members' organizations.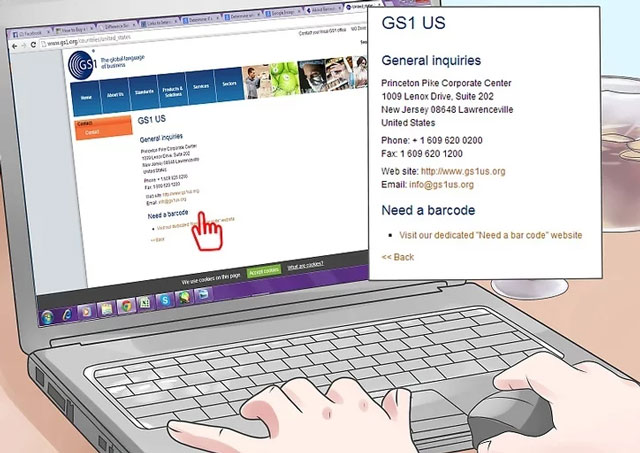 Register with GS1
Step 2: Get a barcode prefix
After registering with GS1, you must obtain a GS1 company prefix, which can be between six and twelve digits. 
You can generate more barcodes with a given company prefix the fewer digits there are in the prefix. As a result, it is wise to minimize the number of prefix digits.
Step 3: Choose a barcode package
After that, purchase a barcode package that is appropriate for your company.
You are better off purchasing a greater number of barcodes because the price per code decreases as you purchase more barcodes.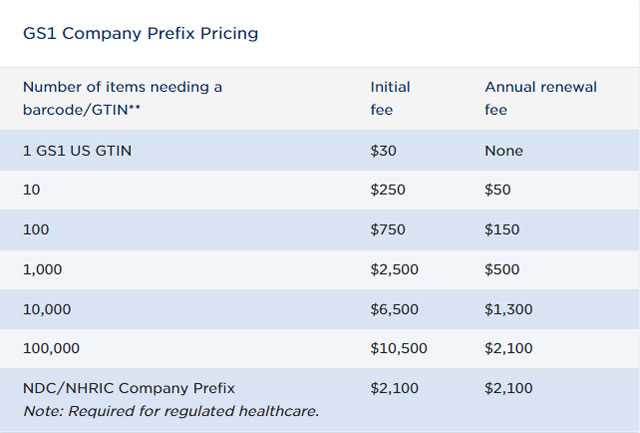 Pick a suitable package
After selecting an appropriate barcode package, you may pay for them online or directly to a GS1 member company. 
After payment, a GSI barcode ownership certificate will be given to you, which you can use if you ever decide to sell any unused barcodes.
Step 4: Assign digits to your products
The next step is to give the products or services you want to sell digits.
Your company's assets, locations, logistical divisions, and service relationships can all be given digits.
It's also crucial to remember that every distinct version of your product needs a different set of barcode numbers.
Step 5: Create the barcodes using the GS1 interface
For those that want to design their own barcodes from scratch, GS1 provides a Data Driver interface. 
First, the type of barcode you choose must be suitable for your products

Choose a barcode size that works for your products next 
Your barcodes should be formatted to make the readable digits clear. 
This is crucial as a barcode reader or scanner cannot read the code, the numbers must be manually typed into the computer.
The next step is to select a barcode color
The best option is to use a white background and black barcodes, while you can also use different colors as long as the background is light and the bars are dark.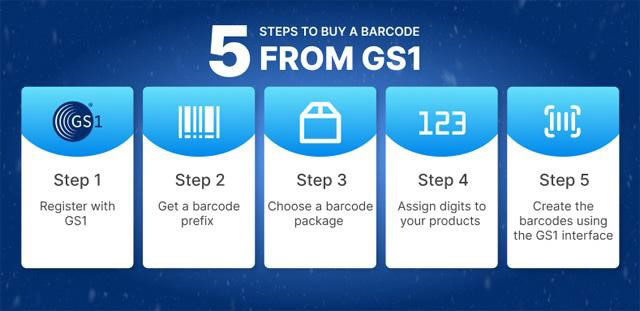 5 steps to buy a barcode from GS1
How To Purchase A Barcode From A Reseller?
If you don't want to spend a lot of money on getting a barcode, then buying from a reseller is a good idea.
Here is what you should do:
Step 1: Decide an EAN-13 or UPC-A barcode
UPC-A barcodes are typically utilized in the USA, while EAN-13 barcodes are primarily used everywhere else. 
This means that if your primary market is the USA, you should obtain a UPC-A barcode.
Alternatively, if your primary market is outside the USA, you should obtain an EAN-13 barcode.

EAN-13 or UPC-A barcode
Step 2: Choose a barcode reseller 
You should choose resellers that provide legal, legitimate barcodes for a one-time fee. 
A large number of them offer UPC-A and EAN-13 barcodes.
UPC-A and EAN-13 codes can be purchased from some reliable vendors. 
So, make sure to do your homework because many vendors provide "air codes," which GS1 won't check, rather than GS1 codes.
Step 3: Determine the number of barcodes you require
Although purchasing used barcodes in bulk does result in cost savings per barcode, purchasing them a la carte allows you greater freedom to purchase only the quantity you require.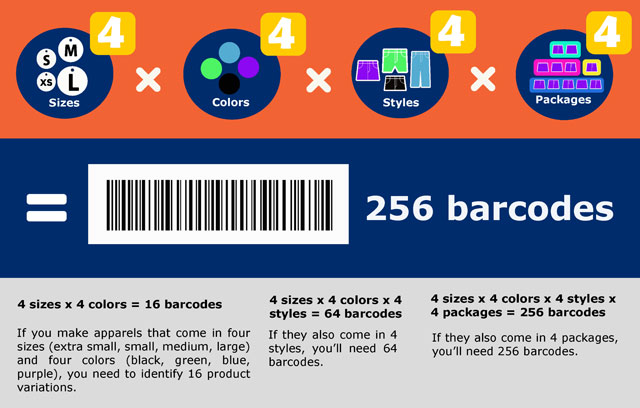 Decide the number of barcodes required 
For each distinct product and each product variation you sell, you need one barcode.
Step 4: Purchase a barcode from the reseller
Most resellers will provide you a barcode image and your UPC/EAN number through email as soon as possible, enabling you to easily add the code to your product packaging. 
After that, you can perform a barcode lookup to check your barcode and start utilizing it.
Best Place To Buy A Barcode
Finding a reliable place to buy a barcode is not easy at all. However, we've created a list of the best places.
Have a look!
Buyabarcode.com
Buyabarcode.com, which was established in 1998, claimed to be the ONLY barcode supplier except for GS1 whose barcodes are compatible with Amazon and Walmart.
You may buy barcodes from Buyabarcode.com with confidence knowing that they are registered, certified to be unique, and come with all the paperwork that Amazon, Walmart, and several other retailers now want.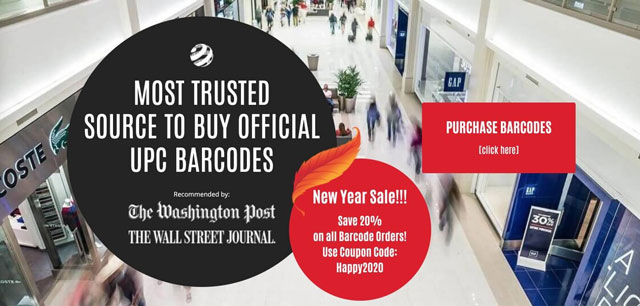 Buyabarcode.com
Also, with barcodes from Buyabarcode.com, you may sell your goods without boundaries anywhere in the world.
Speedy Barcodes
Everyone across the world can get barcode numbers at a fair price from Speedybarcodes.com.
It does not charge membership or renewal fees for the numbers it sells, they never expire, remain on your property forever, and there is no registration needed.
Furthermore, to guarantee that none of the barcode numbers are ever accidentally duplicated and are never distributed more than once, Speedy Barcodes maintains an up-to-date database of all acquired barcode numbers.

Speedy Barcodes
Buy Barcodes
Among the top barcode retailers is Buy Barcodes.
There are never any extra costs or yearly fees. There is no expiration date on the barcodes you buy from Legal Barcodes as well.
Additionally, all of their barcodes are UCC/GS1 validated and are compatible with all online and brick-and-mortar stores, including Amazon, iTunes,  iTunes, eBay, Walmart, and more!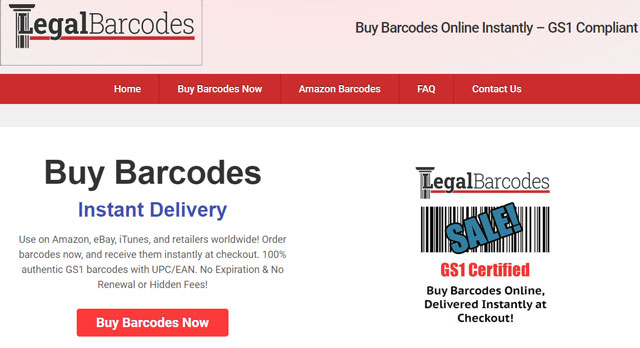 Buy Barcodes
UPCs.com
One of the oldest and biggest online retailers of UPC codes, UPCs.com offers barcodes that are compatible with other countries for the same price.
They have assisted well over 120,000 companies in selling more than 10 million products globally to date.
Your barcodes won't expire once you purchase them from UPCs.com; additionally, there are no membership or renewal costs.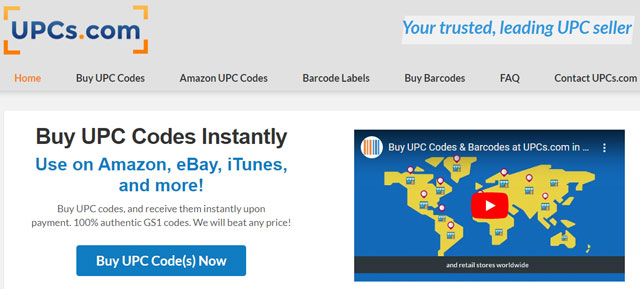 UPCs.com
Barcodes Mania
For use on products that you want to offer for sale on Amazon or other online and offline retailers that necessitate a barcode number, Barcodes Mania offers cost-effective barcode numbers.
After purchase, they will email the barcode numbers in both a PDF file and an Excel spreadsheet.
Additionally, they include barcode artwork and a free label template with every order so you may print your barcode images on them.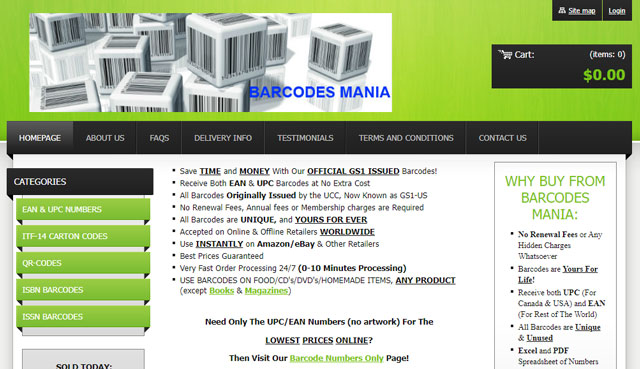 Barcodes Mania
Frequently Asked Questions (FAQs)
1. How many barcodes do I need?
You need a distinct barcode for every product you sell.
For instance, you would want three barcodes if you sold t-shirts that came in one color and three different sizes.
Similarly, you would require 6 barcodes if the t-shirt is available in 2 sizes and 3 colors.
2. How does information get linked to my barcode?
A barcode does not actually contain any information that is encrypted or saved.
A product information form will be required of you as you seek to sell your product in a store.
You will enter your company and product information and your 12-digit UPC barcode number on that form.
The retailer manually enters that data into their inventory control computer after that.
3. Will my barcodes work for any retail product?
Yes, all retail products in the US must have a UPC barcode, with the exception of magazines and books.
4. What are EAN barcodes?
EAN is a standardized barcode that is printed on the majority of commercially produced items that are currently sold in retailers.
The widely used POS system in convenience stores utilizes EAN.
GSI is known as the global standards organization that oversees the rules for UPC (GTIN) identification and issues licenses for brand-specific UPC Company Prefixes or single-issue GTINs (s).
Closing Thoughts
As more companies come to understand the many advantages of barcodes, they are becoming more important in the retail sector. They can assist you in reducing costs, increasing efficiency, minimizing errors, and saving time. So, getting barcodes is a must if you want to remain competitive in the retail industry. Buying a barcode demands some expertise and work, but the benefits are well worth it.