Can You Change a QR Code Link to Avoid Reprinting the Code?
Mar 21, 2023 - Views: 1386 Share
Wondering can you change a QR code link?
We have addressed all of your concerns about QR code editing, whether it's about links, customizing elements, or a QR code landing page.
Continue reading to see how editable QR codes allow you to alter the destination URL whenever necessary to remove the necessity for copying and reprinting the QR code.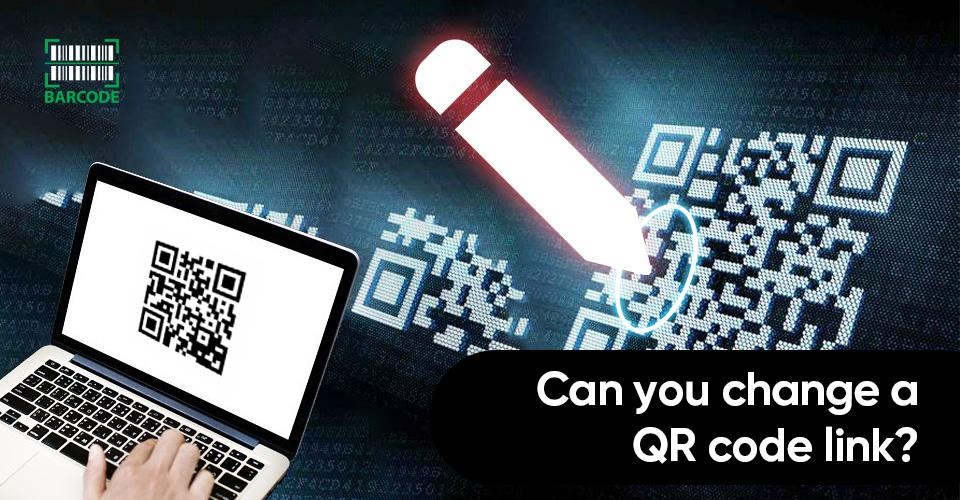 Is it possible to edit a QR code link?
Can You Change a QR Code Link?
QR codes are classified into two types: dynamic and static. And dynamic QR codes are a sort of code that can be edited.
It allows you to change or update the QR code link or content, as well as redirect the existing one to another URL/data or information, even if it has been printed or deployed online.
Furthermore, dynamic or editable QR codes also allow you to track QR scan data and retarget users on Facebook and Google, while static codes do not.
Dynamic QR codes are editable 
We all know that there are two types of QR codes, but have you ever wondered How many QR codes are there? Barcode Live provides details about this, so make sure to have a look!
What Types of QR Codes are Editable?
Below are some specific editable QR codes that you can use in your business as well as marketing campaigns.
URL QR Code
A dynamic website QR code lets you direct users to any URL on the internet.
Because these codes are customizable, you may change the destination URL as much as you like without having to recreate the QR code.
PDF QR Code
You may send mobile-friendly PDF files to convey information on the go by using editable or dynamic PDF QR codes. 
Instead of imposing a download on the user's smartphone, these files open directly in a browser after scanning.
QR restaurant menu
To allow safe and contactless dining, you can develop customizable QR restaurant menus to display menus by category and disable menus that are not available at certain times of the day. 
You can also incorporate language menus to appeal to a broader audience.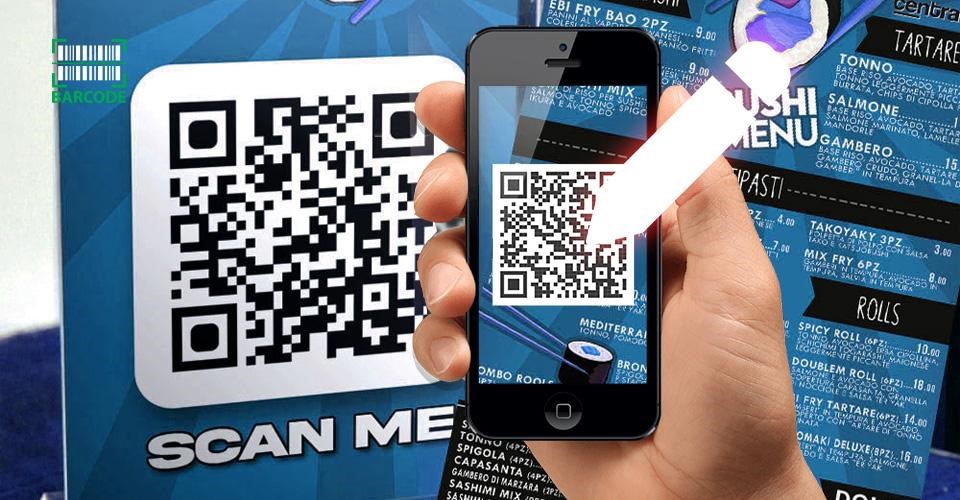 You can edit the QR restaurant menu
One app download QR Code
A single customizable app download QR code may link to your app in various app stores. 
When scanned, the QR code will automatically connect the user to the appropriate app store depending on the operating system of their mobile device.
Customizable landing page QR code
You may design personalized landing pages (without coding) and link to them with editable QR codes. 
These mobile-friendly landing pages can fulfill several functions from a single campaign page.
Feedback QR Code
You may utilize forms with an editable feedback QR code to accept evaluations and ratings for your products and services. 
These interactive feedback forms may be quickly generated on any platform and edited as needed.
Location QR Code
Using a location QR code generator, you may make it easier for users to find your actual business store/office. 
This is extremely user-friendly because visitors can simply scan the code and be redirected to your site without having to look for it manually online.
In addition, because these QR codes are changeable, you can update your position at any time and keep your clients informed.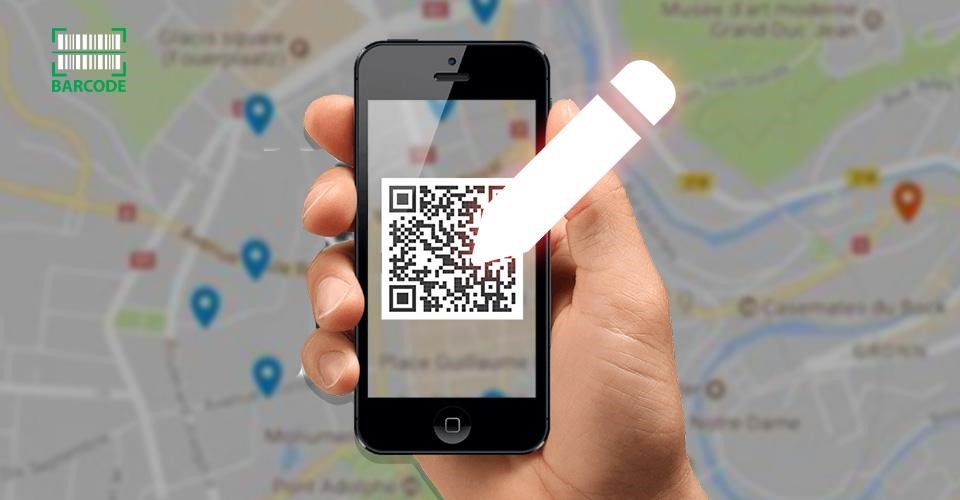 Location QR code can be edited
vCard Plus QR Code
A customizable vCard QR code allows you to exchange contact information like name, email, phone number, website, designation, location, and more with customers and prospects with a single QR scan. 
Especially, you may change your business details as needed without having to reprint the QR code, and users will see your new information when they scan it.
Audio QR Code
Via a changing audio QR code, creators and artists may effortlessly share music/podcasts with their audiences and bridge the gap between the online and offline worlds. 
Besides, listeners can save time since they can just scan the code and stream content without having to look for it.
Coupon QR Code
You may rapidly provide specials and offers to your customers by using editable coupon QR codes.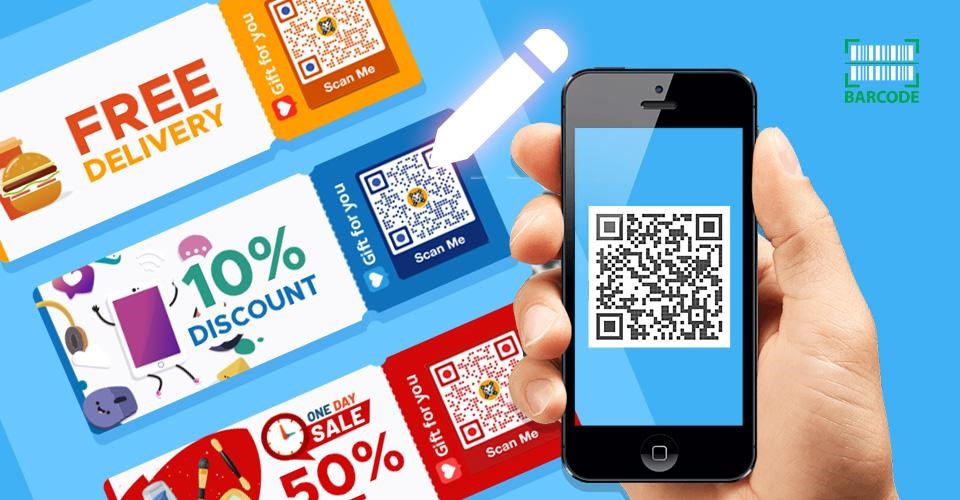 Changing the coupon QR codes is necessary
Check that the QR code includes the coupon code or the URL to the online store with the discount code previously applied at checkout. 
Then, all users have to do is scan the code to take advantage of the offers.
Excel QR Code
You may generate an editable Excel QR code to share Excel files with your team quickly. 
When scanned, the QR code redirects to spreadsheets containing business data, allowing for easy mobile access and increased productivity.
YouTube QR Code
Last but not least, you can automatically route people to any video right within the YouTube app by using customizable YouTube QR codes. 
They have applications in a variety of industries, including real estate, healthcare, tourism, and consumer packaged goods, and can assist increase engagement and conversion rates for your video marketing initiatives.
How to Edit a QR Code?
To alter or edit the destination of your QR code, it must first be a dynamic QR code. Then, you can follow these steps: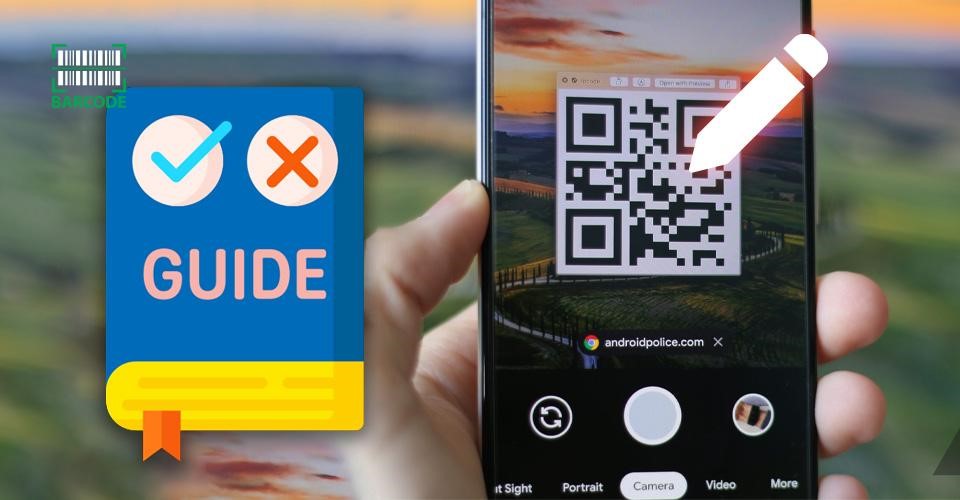 A guide on editing QR codes
Step 1: Visit QR Tiger QR code generator
Here you can have your dynamic code generated.
Step 2: Choose the content you want to promote from the category
For example, you can use the File QR code solution if you wish to convert a PDF to a QR code for digital material.
Enter the information that relates to the QR code solution you intend to create.
Step 4: Change the button's state from static to dynamic
Only use a Dynamic QR code if you wish to alter the content of your QR code afterward.
Step 5: Choose "Generate QR Code"

Step 6: Personalize your QR code
Do QR codes have to be black and white? No. You may make your QR code more creative by choosing a pattern, adding unique eyes, an icon, a logo, or an image, and changing the colors.
Step 7: Put your QR code into the test
Always double-check that it takes you to the right URL or destination information you entered. If not, input the proper information again.
Step 8: Click on the download button
After you have finished styling and testing your QR code, you can download and print it in high quality in either PNG or SVG format.
Choose "my account" > "dashboard" > select QR code category you want to update > choose the "edit" button of the QR code campaign > choose "save" button
What Are the Advantages of Editable QR Codes in Business and Marketing?
Not only do QR codes offer information quickly and directly to consumers, but Dynamic QR codes include advanced capabilities that give you complete control over your QR code campaigns by being not just editable but also trackable.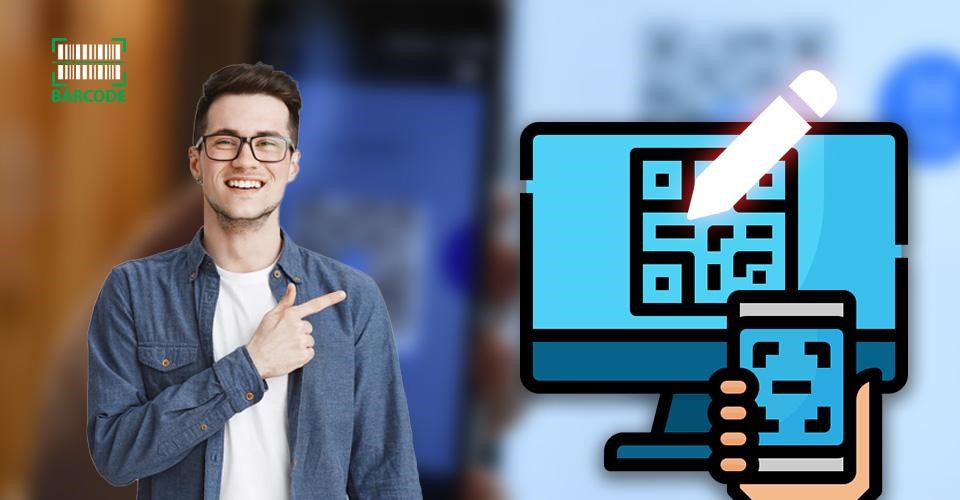 An editable QR code has several advantages
Consider some of its benefits below:
Allow you to create interactive content

Trackable in scans

Give data on the amount of QR code scans, the place where you get the most scans, and the time it was scanned

Integrate with Google Analytics for more extensive and powerful tracking

Save money by integrating printing software like Canva, Zapier, Hubspot, etc
When Is It Beneficial to Redirect an Existing QR Code?
As you can see, an editable QR code has many benefits, and editing it is not hard at all. And this kind of QR code can save you a lot of money and time in some particular circumstances.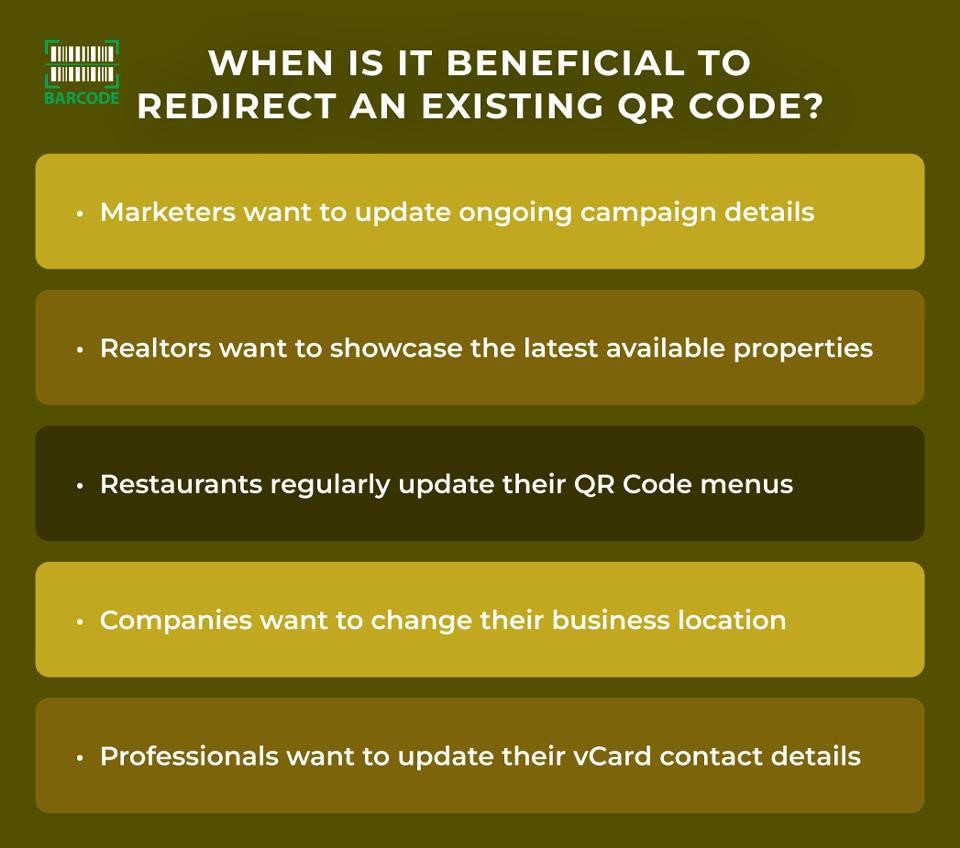 Some cases that redirecting an existing QR code is crucial
Marketers want to keep current marketing facts up to date
According to Statista, 45% of respondents from the United States said they used a marketing-related QR code from April to June 2021. 
Furthermore, the use of mobile QR code scanners is expected to increase steadily, with over 100 million users in the United States by 2025.
That simply implies that marketers will continue to use QR codes in their marketing and promotional efforts, necessitating the updating of QR code content to reflect the most recent discounts, offers, and catalogs. 
Then, all they have to do is alter the QR code information to reflect the most recent promos, while customers remain to scan the codes and take advantage of the most recent deals.
Realtors prefer to promote the most recent available properties
Installing a QR code on real estate signs brought prospects to a list of all available properties in a specific area. 
A QR code in real estate
But what if a specific home has been sold and realtors want to inform their prospects about it? They can change their editable QR code content in real-time and allow users to scan the code as is. 
This not only keeps clients up to date on the latest properties available, but it also removes the need to reprint the codes.
Restaurants update their QR Code menus regularly
Assume a restaurant has printed QR code menus to allow for contactless dining and the management decides to update the menu after some time.
In that case, the restaurant may update its menu and QR code content as needed with an editable QR code. 
Consumers will always get the most updated menu upon scanning, which reduces printing costs as well as the time and effort required to deploy new QR codes around the restaurant.
Professionals need to update their vCard contact information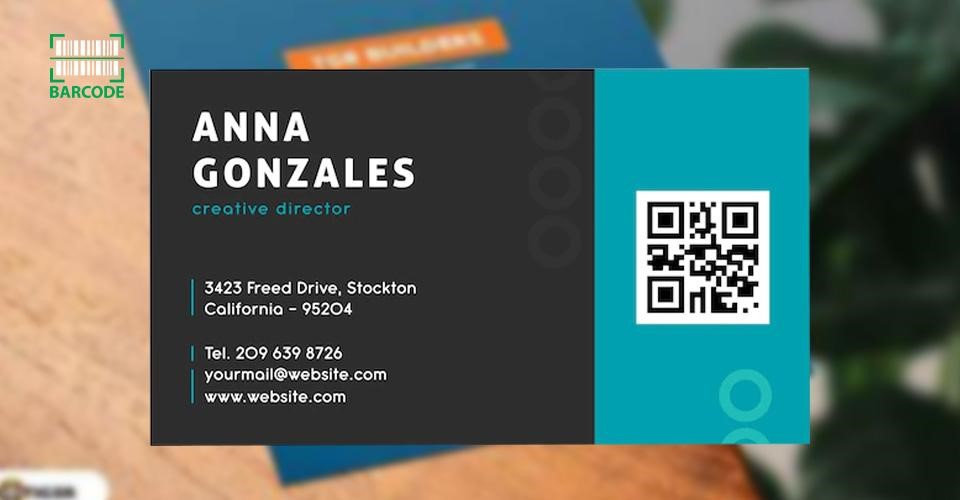 A vCard QR code
One scenario in which an editable QR code can be useful is when a business professional needs to update the contact information on their vCard. 
They can instantly update their phone number, a social network profile, website, etc using a dynamic vCard QR code, without having to reproduce and disperse the digital business card.
Businesses desire to change their operations
Assume a business that attracts a lot of traffic to its business location via QR codes all across town wishes to change its address. 
Should the company develop new QR codes that point to the altered location and reinstall them? It must be no.  
All they have to do is utilize changeable QR codes to update the location to the new address. Users can keep scanning the code and be directed to their new location as normal.
Can the URL for a Static QR code be Changed or Redirected?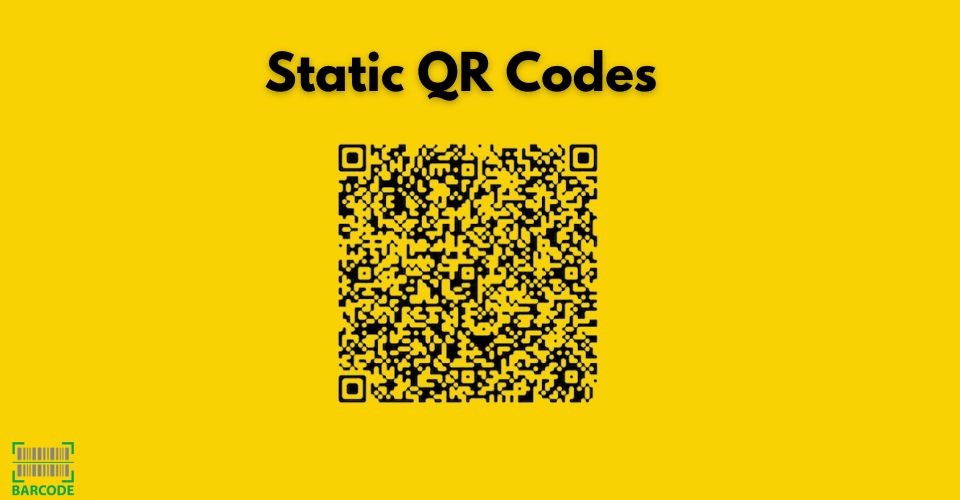 A static QR code
Unlike Dynamic QR codes, Static QR codes cannot be modified, tracked, or redirected to a new URL, making them ideal for one-time use.
The information delivered by a static QR code when scanned is encoded directly in the QR code and is permanent. Therefore, the content cannot be altered or updated once scanned.
This is why you should use a Dynamic QR code solution, which allows you to update the content at any time.
Also read: Will we run out of QR codes?
Frequently Asked Questions (FAQs)
1. Can a QR code's internal content be edited?
If you have opted for a Dynamic QR code, you can always change the content associated with this QR code, which is shown on a mobile-optimized and customized landing page with images, videos, events, audio, social media connections, etc.
The sole exception is when you utilize a Website URL Code, which directs users to your link once they scan your code. However, you can change or replace this connection as needed in the future.
2. How are QR codes a "forever updatable URL"?
A QR code's short URL may be modified in the same way that Dynamic QR code landing pages do.
This is what grants QR codes its "forever updatable URL," as you're able to change it whenever you need to.
3. Can you redirect any previously used QR code to a new function?
You can adjust all parts of Dynamic QR codes such as the short URL, the type of QR code utilized, or any content on your landing page, as long as the original one is Dynamic.
It is essentially the same as "redirecting" the code to a new function.
Conclusion
To sum up, a Dynamic QR code is an editable QR code where you can alter the information and QR code link behind your QR code, which is what a static one cannot do. Also, changing the code link may provide you with numerous benefits, such as the ability to create interactive content, provide data on the number of QR code scans, and so on.
Can you change a QR code link? We hope you find the information provided useful. Continue to follow us for more fascinating posts in the future!
Source:
https://www.statista.com/statistics/320655/qr-codes-usage/
https://www.statista.com/statistics/1297768/us-smartphone-users-qr-scanner/