Best Men's Hair Cream To Buy & 5 Useful Tips [2023 Updated]
Mar 30, 2023 - Views: 862 Share
If discovering the best men's hair cream for your hair type is going to be the thing that eventually transforms you from a foolishly terrible boy with decent hair to a man with very good hair, you had better not mess it up.
Nothing really matters once you've discovered the one true solution for bad hair days, do you think?
So, in this post, we make a list of the top pick hair creams as well as some useful tips for men. Read on to find out about suitable hair products for guys.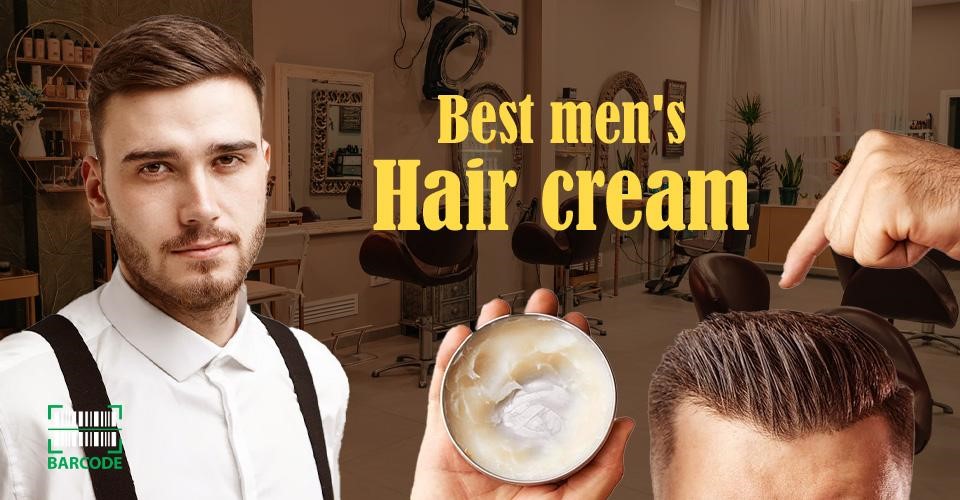 What is the best men's hair cream?
How To Buy The Best Men's Hair Cream?
There are 3 important elements you need to consider when looking for the best hair cream for men. Check it out below!
Hair type
Hair type, as with all hair products, should be considered when selecting the best hair cream for men. 
The best men's hair cream for thin hair is different from the best men's curling cream.
For example, Jen Bennett, a barber and education manager at Rudy's Barbershop, argues that "the rougher and curlier the hair texture, the more moisture it requires." 
Men with curly hair will require a rich cream with ingredients that provide deeper conditioning. Guys with oily hair, on the other hand, should look for lightweight formulas with a non-greasy hold. 
Keep in mind that hair length has an impact as well. Hair creams designed for long hair will most likely be too heavy for short hair, weighing the strands down and reducing volume.
Pay attention to your hair type
Hold
Some hairstyles require more hold than others to stay in place. 
A medium to high-hold hair cream for men will work best for a slick back or comb-over. A light hold one, on the other hand, is ideal for adding definition to jagged layers or curls. 
If you are using hair cream for the first time or unfamiliar with styling products, then start with a light hold until you get used to shaping your hair. 
A light hold product is simpler to brush out and tweak while experimenting with your style.
Finish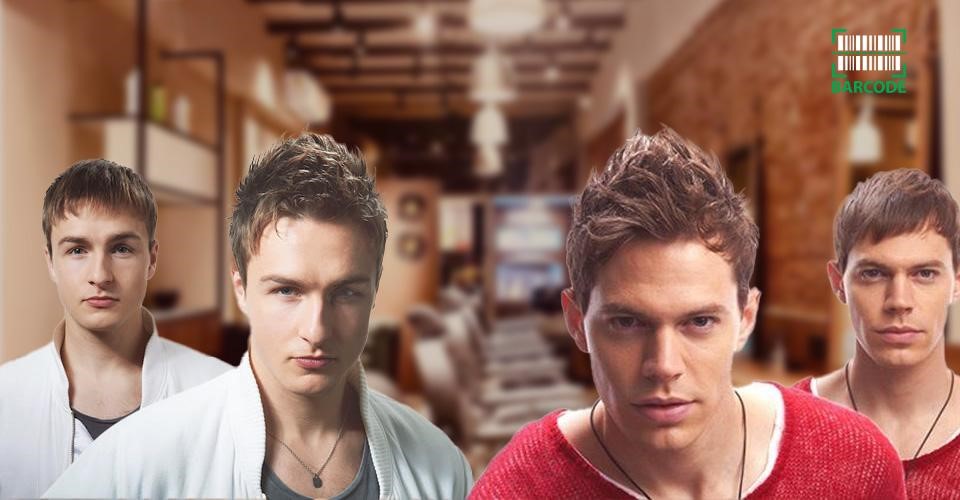 You should consider the finish of hair cream
The finish of any hair cream for men is vital because it substantially influences the vibe your finished style puts off. 
A high shine or gloss finish is sophisticated and dapper, elevating classic gentleman styles like comb-overs, side sweeps, and slick backs. 
A matte or semi-matte finish will offer a subtle, natural-looking texture, creating a more relaxed, laid-back effect. 
Matte finish products are ideal for French crops, textured layers, untidy curls, and surfer hairstyles.
In addition to caring for hair, men should pay attention to their skin because it also affects their appearance. Check out the in Barcodelive!
What Is The Best Men's Hair Cream?
If you are looking for the best men's hair cream, you are in the right place. Below, we compiled the top 9 hair products every man should have for you guys to choose from.
Kick Active Hair Styling Cream
If you're looking for the best hair cream for guys with an all-day hold and textured style, Kick Active Hair Styling Cream is a game changer.
This multi-purpose hair styling cream for men has a semi-matte and light shine finish that suits all hair kinds and lengths, especially those with dry or damaged hair.
The flake-free and non-greasy composition is suitable for everyday use. 
You may effortlessly re-shape your hair to move from desk to supper, thanks to the anti-stiffness, flake-free solution that leaves the hair malleable.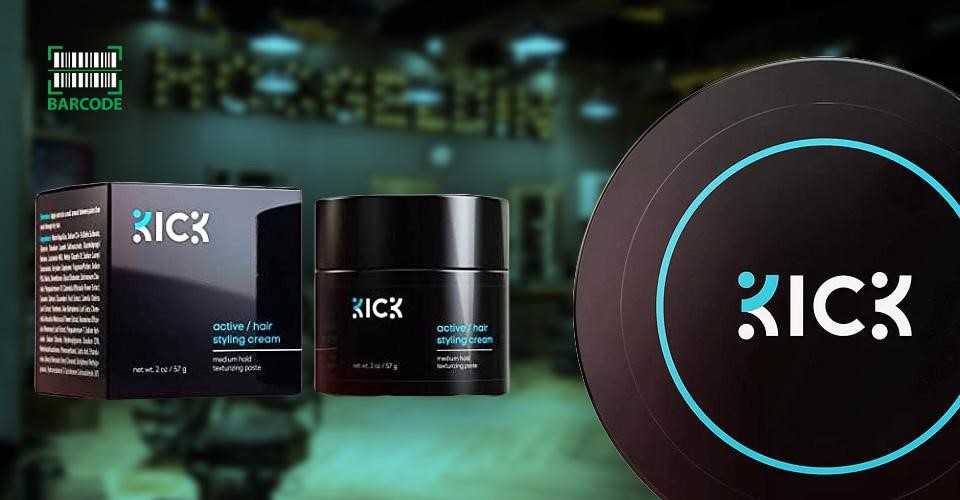 Kick Active Hair Styling Cream
Notably, long-term thicker, fuller-looking hair will result from a potent mix of argan oil, camellia flower, aloe vera, and coconut oil nourishing strands for stronger locks and a flake-free scalp.
AXE Natural Look Hair Cream, Understated
As the packaging indicates, this is a subtle and unobtrusive cream, which provides a mild and flexible hold while also leaving your hair with a pleasant fresh aroma.
It's gentle to the touch and will maintain your hair in shape for hours, making it ideal for young males who want to look groomed but natural. 
This product is indeed an excellent value because a little goes a long way. Begin with a fingertip quantity and rake it through your hair with your fingertips.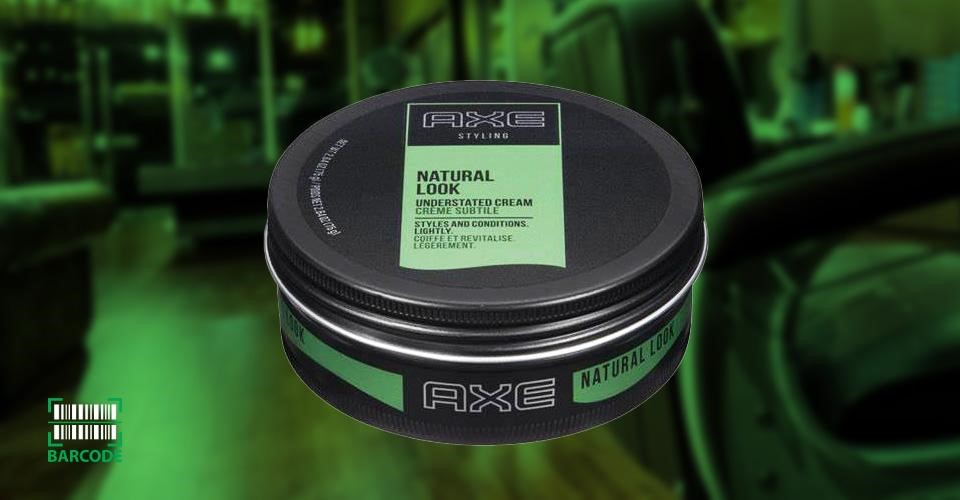 AXE Natural Look Hair Cream, Understated
Fellow Barber Styling Cream
Fellow's is the hair product to use if you want to highlight your natural texture while keeping your hair soft and touchable. 
Moreover, it adds just the right amount of texture to flat, lifeless hair. 
Consider it the antithesis of a dense, choppy wax or fiber, where some individuals might not even notice you are wearing anything at all.
However, you will still want to wear it as you will see the difference in how your hairdo will work with you every day and seem alive rather than neglected and uncared for.
You know those people who just let their hair dry and say it looks good? Well, using a defining cream like Fellow's will prevent that from happening.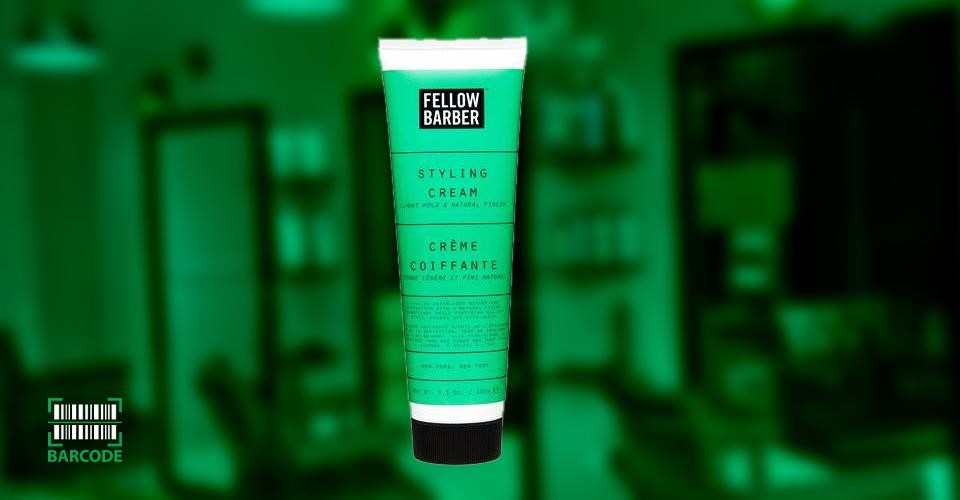 Fellow Barber Styling Cream
American Crew Forming Cream
American Crew is a necessary addition to any list of the top hair style products for guys. This is a brand with more than 25 years of experience in the development of high-quality grooming products.
Hair should be washed and towel dried for optimal effects. 
The cream should be combed into the hair's lengths, then the hair should be let to dry naturally. 
If you like a stronger grip that is simpler to spread through the hair than pomade alone, you may even mix your preferred pomade with the forming cream.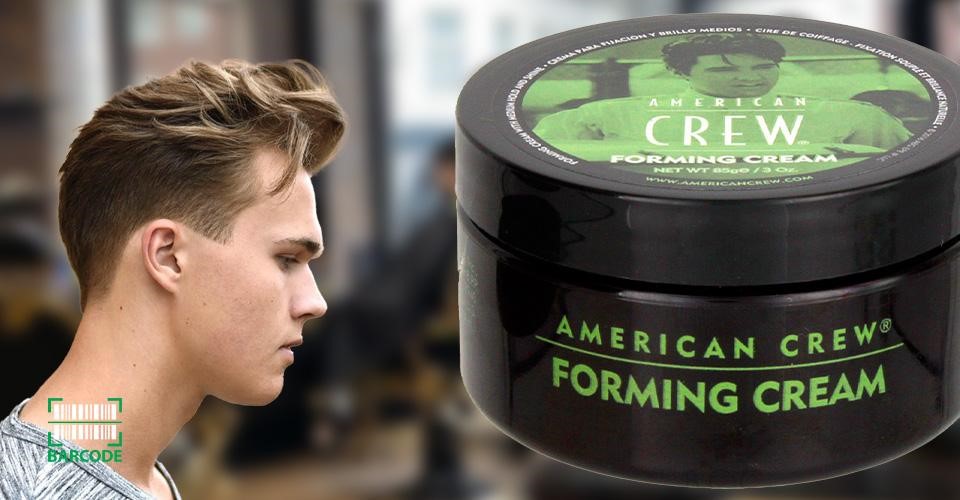 American Crew Forming Cream
Moroccanoil Molding Cream
The Moroccanoil Hydrating Styling Cream blends argan oil's nourishing properties with the ideal amount of hold and definition. 
The result? Frizz-free, full-bodied styles that are silky smooth. 
For best results, use 1-2 pumps of Hydrating Styling Cream to damp hair after washing and conditioning, along with a few drops of Moroccanoil Treatment. Style as normal or let hair air dry naturally. 
A pea-sized amount applied to dry hair each day to combat frizz may also be used to revive style when paired with a tiny bit of Moroccanoil Therapy.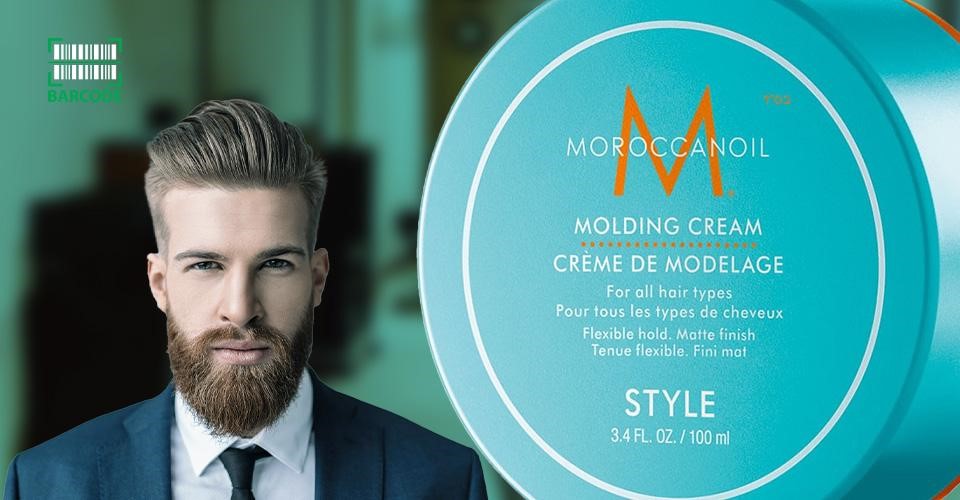 Moroccanoil Molding Cream
Reuzel Grooming Cream
When it comes to regular style, many males are put off by the sense of sticky hair full of products that appear difficult to rinse out. This is not the case with Reuzel Grooming Cream.
This low-cost men's hair product delivers a malleable hold and a faint shine finish. It offers hair a thick, full, and separated look while removing product accumulation. 
Because the cream is water-soluble, it rinses quickly and leaves hair nourished rather than sticky.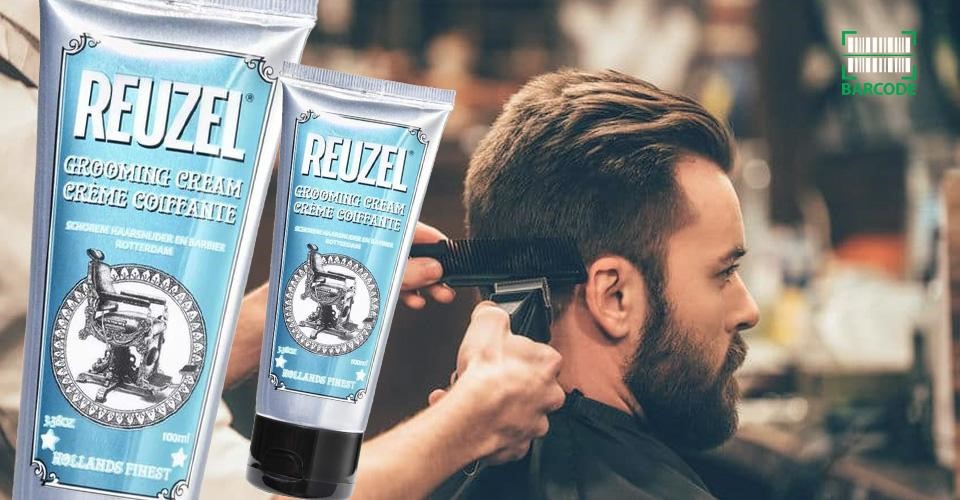 Reuzel Grooming Cream
Reuzel is especially well-known for its hydrating T-4 Tonic Mix. 
For manageability, the combination comprises natural astringent Witch Hazel extract, thickening nettle leaf extract, moisturizing rosemary extract, strengthening horsetail root extract, and castor oil.
Oribe Crème for Style
This hair cream for men is ideal for the modern guy who loves expensive goods and strives for a stylish appearance.
Oribe Crème for Style has a bright, glossy finish that boosts volume while providing an all-day natural hold.
This complex ingredient mix delivers UV filtering, heat protection, and deep conditioning, reducing, if not eliminating, the appearance of frizz.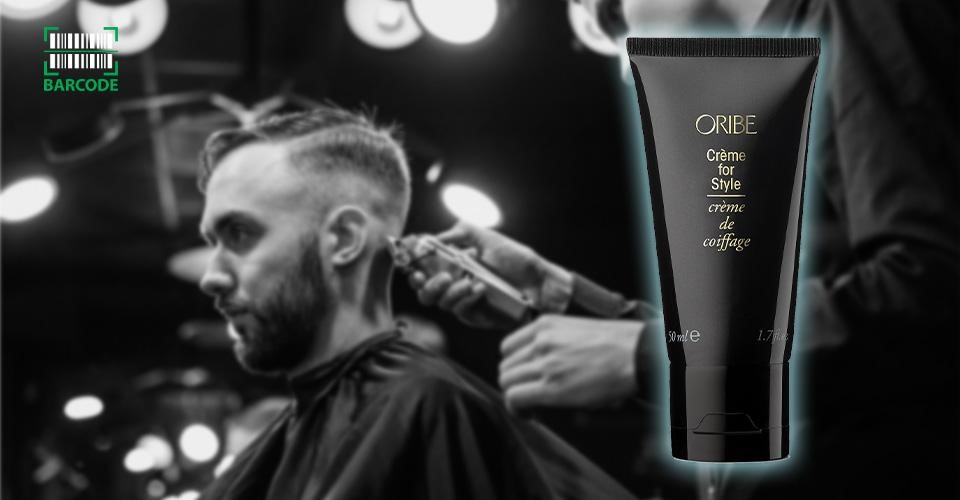 Oribe Crème for Style
Although being firmly rooted in the domain of premium hair products, the product is a worthwhile investment. Even the thickest hair needs only a quarter-sized dollop.
This versatile hair treatment for men is suitable for various hair types, including straight, curly, short, and long hair.
Woody's Styling Cream
Getting the best men's hair cream for fine hair is easy, but how about curl hair?
Curls are one of the most seductive current hairstyles for guys, but they are also the most difficult to maintain. 
A lightweight solution that won't weigh curls down is required to tame them without compromising volume and bounce.
Woody's styling cream is one of the best men's hair cream for curly hair thanks to its airy, water-based recipe. 
Palmetto, ginger, rosemary, and hemp seed oil strengthen hair strands, making it more resistant to environmental harm and appearing healthy and lustrous.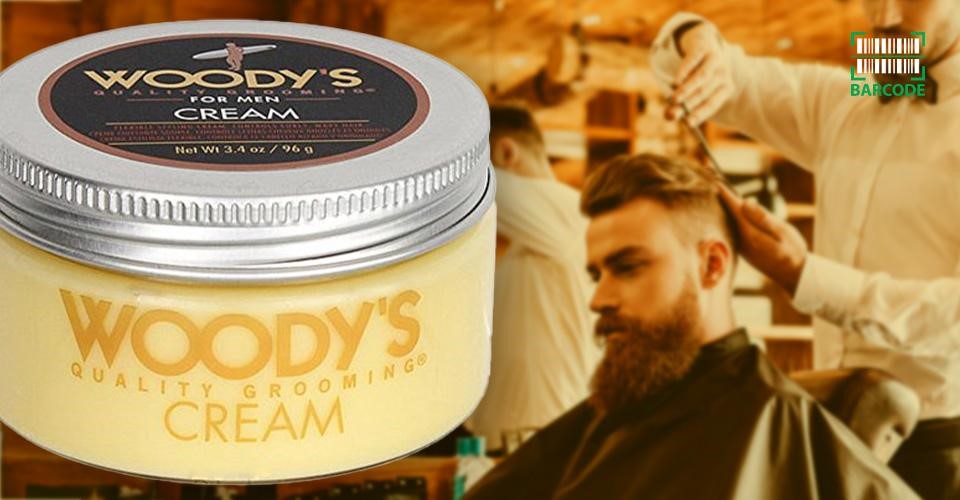 Woody's Styling Cream
Woody's styling cream can be used on wet or dry hair, and if your curls have a mind of their own, apply it before drying and comb through with your fingers for added hold.
Sachajuan Styling Cream
The exquisite Sachajuan Styling Cream is made to define and soften your curly or straight hair.
The styling cream effortlessly softens the hair while enhancing manageability and protecting it during heat style by utilizing Ocean Silk Technology to provide light-reflecting luster. 
Straight hair seems sleek and healthy, while curls are absolutely smooth and defined.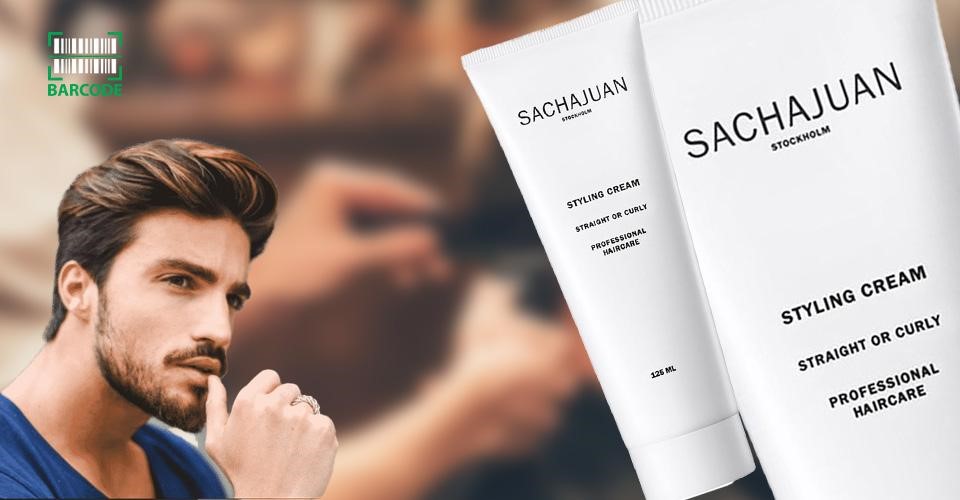 Sachajuan Styling Cream
The ingredients include Algae extracts and panthenol to nourish dry, brittle stands, and whole wheat proteins aid in strengthening follicles, stimulating growth, and minimizing breakage.
Massage cream into hair to bring out natural curls or waves, or apply it before blow-drying for a straight, shining finish.
Now, let's review the top 9 hair products every man should have!
| | |
| --- | --- |
| Products | Best for |
| Kick Active Hair Styling Cream | Best overall hair cream. |
| AXE Natural Look Hair Cream, Understated | Best hair cream for beginners |
| Fellow Barber Styling Cream | Best hair cream for short hair |
| American Crew Forming Cream | Best hair cream for forming |
| Moroccanoil Molding Cream | Best hair cream for dry hair |
| Reuzel Grooming Cream | Best affordable hair cream |
| Oribe Crème for Style | Best luxury hair cream |
| Woody's Styling Cream | Best hair cream for curly hair |
| Sachajuan Styling Cream | Best hair cream for straight hair |
Before jumping to some ways to make the best use of your hair cream, we want to remind you to care for your skin repeatedly. Looking for a skincare product for men is hard? Then try Emami Fair And Handsome - 60 Gms!
Tips to Use Hair Creams for Men
Below we give you 5 useful tips when using hair cream for the best performance. Let's check and apply it to your hair!
Apply to clean, dry hair
When you have filthy hair, your own hair oils begin to interact with the product, making it difficult to distinguish between the product and your oils.
To truly test a product, start with a blank slate of clean hair.
Don't apply directly from the package to your hair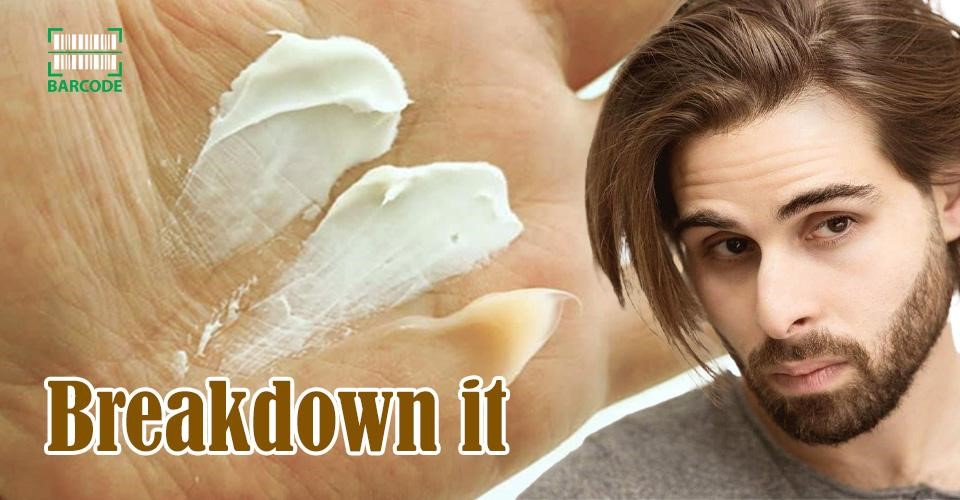 Avoid using hair products directly to your hair
Avoid squeezing or dabbing stuff out and putting it in your hair straight away. Instead, take the product in your hands and mash them together to make an emulsion out of it. You can then apply it to your hair. 
You won't end up with a hard, sticky patch of hair thanks to this more uniform cream distribution.
Distribute the cream throughout your hair, including your roots
Make sure the cream is applied evenly throughout the length of your hair if you're a man with long hair. 
The roots are simple to overlook yet crucial if you want to keep the style all day.
Begin with less and add hair cream gradually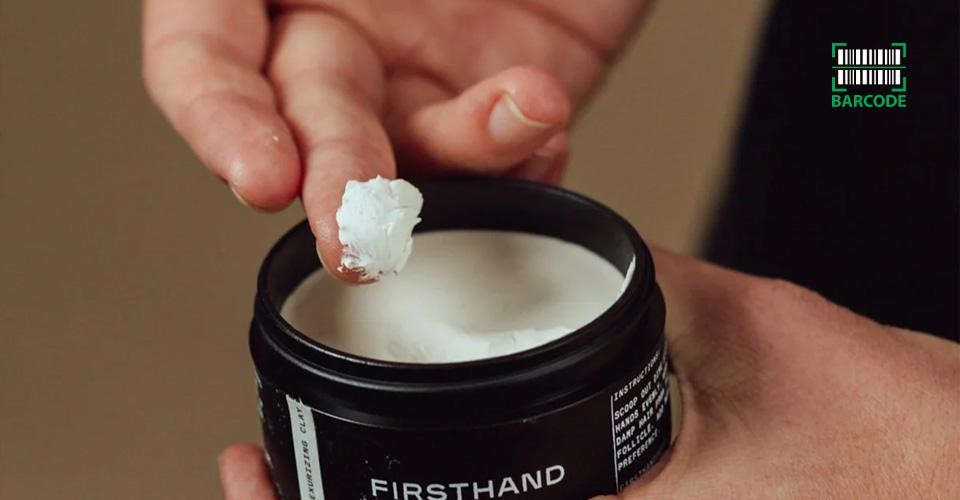 You should start with less hair cream at first
Adding a product is far simpler than trying to take it out of your hair after it has been applied. 
If you've never used hair cream before, start with a dime-sized quantity and gradually increase as you notice the results. 
A sticky mess is frequently the result of using too much product.
Take 10-30 minutes for the final effect
Wait 10 to 30 minutes for the full effect of hair creams to take effect before making a decision. Hair creams function with your natural hair.
Creams frequently feel slightly sticky or have a wet appearance when initially applied, but after 30 minutes, that goes away, so be patient and don't discard it if you don't like the impression.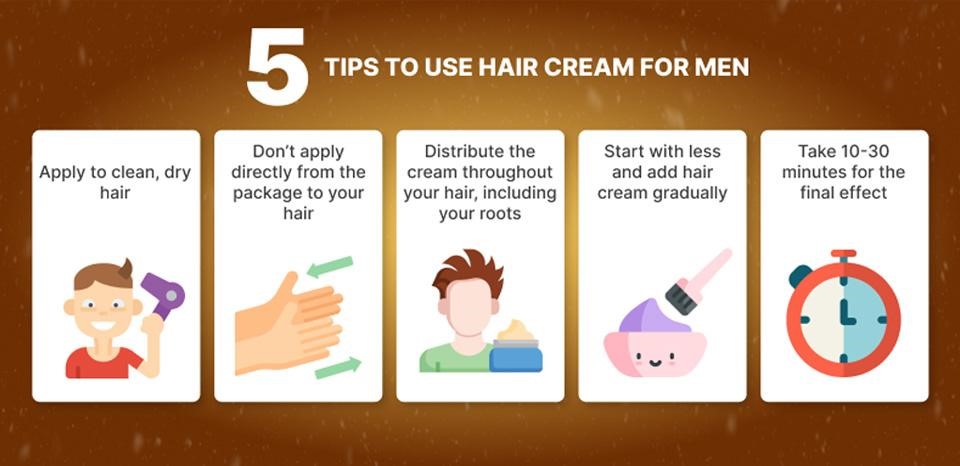 5 tips to care for your hair
For the best performance, besides your hair, you need to focus on your skin. You can use some of the best men's anti-aging cream or sun protection creams for glowing skin.
Frequently Asked Questions (FAQs)
1. What is hair cream for men?
Men's hair cream is a hydrating styling aid. The use of hair cream results in naturally frizz- and flyaway-free hair.
Moreover, it offers a lighter, more flexible hold than wax and gel and is simpler to handle than paste, clay, or pomade. Even better, the hair is not harmed.
2. How to use hair cream for men?
Just like with any hair styling product, less is more. To avoid clubbed ends and that greasy appearance, you should style using a coin-size quantity of a product and putting it through your hair evenly.
You can apply the men's hair cream on either towel-dried or dry hair, depending on your preference. Take a small amount of cream in your hands, emulsify it, distribute it evenly throughout the hair, and style it as usual.
3. When should men use hair cream?
Hair creams, like any other leave-in product, should be applied to damp hair after it has been rinsed with shampoo and conditioner.
They can be used as well as an add-on treatment for coarse hair in between washes to promote smoothness and definition.
Conclusion
Choosing the right product for your hair type can be a difficult challenge. But you will find it easier when reading our post to the end. We hope that you can find the suitable one for you from our top best men's hair cream to make your hair look fantastic.