Android Users Will Soon Transfer WhatsApp Chats Via QR Code
Jan 21, 2023 - Views: 385 Share
In the near future, WhatsApp users can transmit data across devices via QR codes.
According to WeBetaInfo, users will find it simpler to transfer their conversation history to a new Android phone thanks to this new functionality.
It also means that they will not have to back up their chats and images to Google Drive.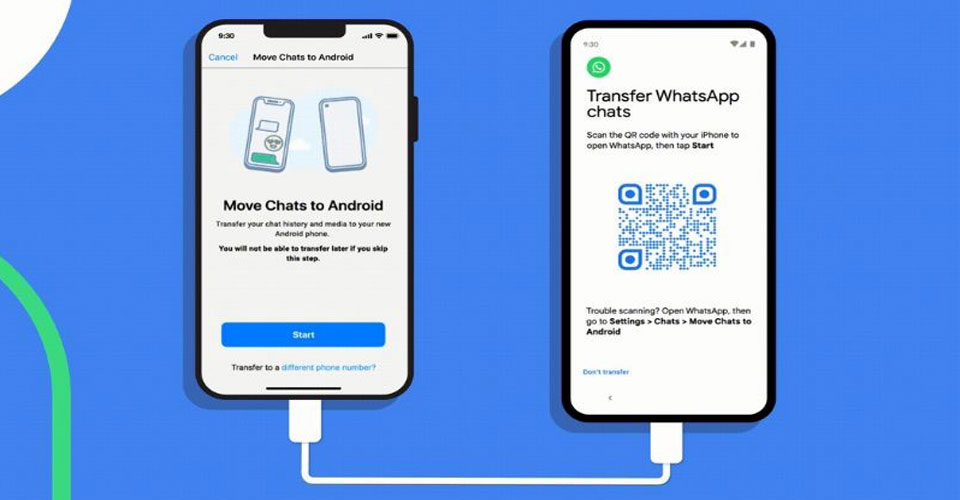 WhatsApp chat transfer
The upcoming feature to share data using a QR code will simplify and hasten the migration process.
The source claims that the functionality is presently in development. There is no information available on when it will be released.
Also read: Bacolod City Uses QR Code To Monitor Job Order Workers
How The New WhatsApp Feature Works
According to WeBetaInfo, the data migration procedure starts with the installation of WhatsApp on an Android device.
Users may use their old smartphone to scan the QR code on their new one.
This week, the instant messaging service gave all of its customers access to proxy capability.
Thanks to this new function, users can connect to WhatsApp through servers set up by volunteers and organizations all around the world.
It will allow people to freely communicate when access to the Internet is limited or tampered with.
The social media platform WhatsApp claims that utilizing a proxy connection will offer the same level of security and privacy as it already does.
It also states that end-to-end encryption will still be utilized to protect people's private messages.
However, it's important to note that this feature will only operate on Android smartphones; it's not yet known if it will ever function on iOS devices.
For other interesting barcode-related news like this, stay tuned to Barcode Live!
Source:
https://wabetainfo.com/whatsapp-beta-for-android-2-23-2-7-whats-new/