Why Was the First Scannable Barcode Found on A Pack of Gum?
Jun 23, 2023 - Views: 551 Share
In 1948, a chain of grocery stores in Philadelphia made a request that led to the invention of the barcode and the scanning device.
Samuel Friedland, the president of Food Fair, sought Drexel Institute of Technology leadership to help him produce the invention of his dreams since he was in critical need of a development that would hasten the checkout procedure. 
Sadly, the official answer was disappointing, but graduate student and instructor Bernard "Bob" Silver was intrigued, and he brought up the notion to his coworker Norman Woodland.
Intrigued, the two set out to solve Friedland's dilemma, which they achieved in less than a year. 
Up until 1974, the first supermarket item to be scanned was a multipack of Wrigley's Juicy Fruit gum.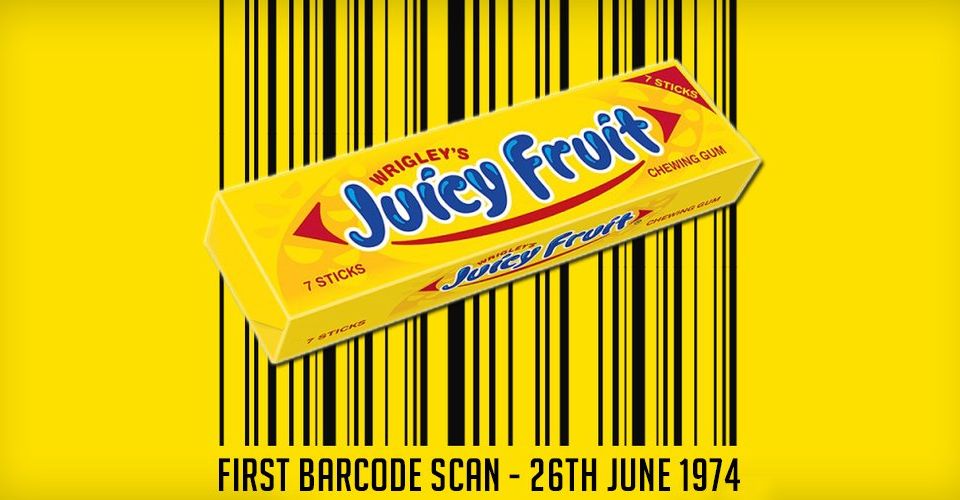 A scannable barcode first appeared in a pack of gum
The historic scan, according to Smithsonian Magazine, happened on June 26, 1974, at the Marsh Supermarket in Troy, Ohio. 
And during the first demonstration, Clyde Dawson, an executive at Marsh Supermarket, reached inside his cart, took out the pack of gum, and gave it to Sharon Buchanan, the store's cashier.
It wasn't a coincidence that the chewing gum Wrigley's Juicy Fruit served as the sign of a new era in grocery store checkout. 
Dawson subsequently revealed that he had chosen the product to appreciate Wrigley for its assistance in creating and printing the scannable barcodes.
They are a crucial component of technology because, without them, machine scanners would be completely worthless. 
By scanning a product that many people thought would be too tiny to have a barcode on, Dawson hoped to allay the technology's skepticism. 
Yet, Wrigley took up the challenge and collaborated with Dawson to win the prize.
You may also like: The GS1 Hosts A Barcode Exhibition